After 67 flights with a mask, I was obviously personally looking forward to flying with my smile on display. Yesterday night, I took a US domestic flight to get to a travel conference in Memphis — I had booked a connecting flight in the US on purpose long ago in the hopes that they would eliminate the mask requirement, which they did 10 days ago.
The short version is that it was as pleasant as I had anticipated… and a bit strange too (which I did not anticipate).

My last unmasked flight before that was on March 15, 2020, which was 773 days or over 25 months ago.
Here's what it was like to take a first flight without a mask in so long… and a few thoughts beforehand too, of course. As always, you are free to choose the sections that are of interest to you in this table of contents.

Thoughts about the mask debate on planes
Of course, the impression someone will have about flying without a mask will depend on their position on this divisive subject: pro-forced mask or anti-forced mask.
Personally, I hate how masks have become a symbol of irrational fear more than the actual mask-wearing itself.
So I was thrilled to be on a flight that felt like normal, just like I loved that everything else was back to normal the other 6 times I had traveled to the United States since November — there was a reason I was going back there instead of continuing to discover new countries as I usually do.

Other people might find it more reassuring to keep wearing the mask everywhere, even if it makes no sense to require them on planes if they are not required anywhere else.

In all cases, I firmly believe that all those who prefer to keep their mask on should be respected, just as those people should also certainly respect those who choose not to do so (as long as it's within the rules in place, as we have always said should be done from the beginning).
Masks and travel
As travel experts, we always give you our opinion on everything related to travel. And masks are part of travel (or were in many countries), so we give you our opinion.
Of course, if you just like flight deals (or just one of the other various types of content we publish), you can simply skip the travel tips posts, the travel rewards tips, the travel inspiration posts… and just read what you're interested in.
The same thing goes if you don't like deals to Spain, for example: since we want to help all travelers, not just you, we'll continue to share as much variety as possible. So you just have to not click on the Spain deal and click on the ones you're interested in 😉.
It's the same thing.
We're looking forward to not meddling in politics anymore obviously, and we will obviously as soon as politicians stop meddling in travel (as they don't intervene in any other matters, with COVID-19 restrictions all being lifted except for travel).
The facts about masks on planes
While everyone is entitled to their own opinion, everyone is not entitled to their own facts.
So we need to carefully explain that planes factually have the best air quality of all indoor spaces. So for flights between 2 places where masks aren't required in all other indoor spaces (which are not as safe as planes and often just as crowded), it just doesn't make sense to require masks on planes.
There simply is no science in there. Just irrational fear.

Wanting masks to remain mandatory in all indoor locations is arguable, yes. But just keeping them on planes is not. Not if you're guided by science instead of an impulsive, uninformed, and emotional reaction.
And yes, all studies showing that air quality on planes is better than in other indoor spaces obviously take proximity into account: it's better to be close to other people in planes with HEPA filters that capture 99.97% of particles and systems designed to ventilate from the top down to ensure that the air is fully renewed 20 to 30 times per hour, rather than in any indoor space without any of these features.
Several countries have gotten rid of the mask everywhere, and some are following the science and therefore don't require it on planes anymore either (like the US, the UK, the Netherlands, Denmark, Norway, Sweden, etc.) — although the US doesn't even deserve credit for acting logically, since they were forced by a judge).
It's not extremist to remove mask requirements when many of our peer countries are doing the same.
My opinion about masks on planes
The short version for me… is that I'm more than ready to get back to normal life. It's good to normalize normality after over 25 months. Seeing others' smiles when talking to them is not to be discounted in terms of value.

Having been to places that weren't going as crazy about all this in the summer of 2020 already (and several times since) has undoubtedly influenced my perception throughout.
I honestly think that if everyone had gone out of the country at least once to see how different the approach and feeling was in Europe, the US, Central Asia, or anywhere else during the pandemic, we might not have had such strict restrictions for as long as we had, since decisions are based on public opinion and polls.
(I have yet to meet someone who has gone out of the country and thinks we should still have any restrictions 25 months into this…)
That's exactly what travel is supposed to do, by the way!
Open your mind, make you see things differently, make you appreciate new perspectives, get you out of your comfort bubble, make you realize that all things aren't that bad… and definitely make you stop thinking that everything is dangerous and bad just because it's somewhere else.
Broadening your horizons through travel. It works for politics, so it works for the pandemic too necessarily.
At this stage of the pandemic, with treatments and vaccines available (and the data we have), I'm among those who believe that restrictive measures are no longer justified.
So for masks on planes specifically, I'm a very rational person. I've been to the US 8 times, and except for the 1st time in April 2021, I've never worn a mask outside of planes and airports (where it was mandatory), so I won't start wearing one on the plane just for fun.
Just for the sake of consistency if nothing else: it's safer on a plane than in any indoor space. It just wouldn't make sense to wear one there when I haven't worn one anywhere else (and I never plan to wear one again if it's optional).
Obviously, not everyone is lucky enough to be young, healthy, and not overweight, nor takes time to try to understand data and contextualize risks in life.
If, for whatever reason, you want to keep your mask on, of course, you should! Even if it's out of fear and you're not ready to take it off, that's absolutely your right. All we need is for everyone to respect each other's choices.
My personal experience of flying without a mask
Here's how it went for me.
The flight from Canada
First, my departing flight was on Air Canada, from Montréal (YUL) to Newark (EWR).
So of course they required masks. Air Canada employees sometimes wore full hazmat suits, and it's literally the only one of the 15 airlines I flew on where I saw that and the only place in the 14 countries I went to during the pandemic where I saw that.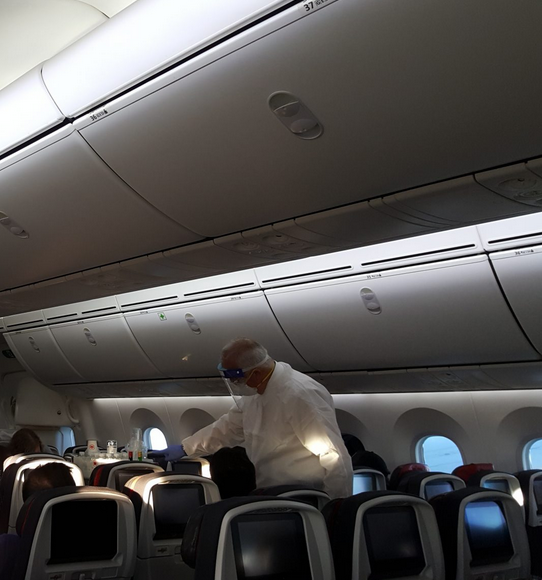 Apparently, US airlines don't necessarily require masks to be worn once on the plane, even when departing from Canada or going to Canada, but according to the rules, they would be supposed to enforce it. And the one US airline that replied to Flytrippers' media request said they do enforce it. So, share your story in the comments if you've flown on United, American, Delta, or Alaska since April 19 to tell us if that was indeed the case.
I would have changed my ticket to be on a US carrier to check it out myself, but I got it for very few Aeroplan points and last-minute tickets are always more expensive of course, contrary to the lingering belief (which must come from Canadian vacationers' obsession with all-inclusives) — plus, in the case of points, last-minute tickets are not as easy to find.
At the airport in the United States
As soon as I arrived in Newark, which is in New Jersey on the other side of the river from New York City, I was able to remove my mask on the jetbridge.
I'd say that in the airport, much less than 1 out of 2 passengers and employees were still wearing a mask, as they're well entitled to do. It's the requirement that's gone; everyone is free to do as they please.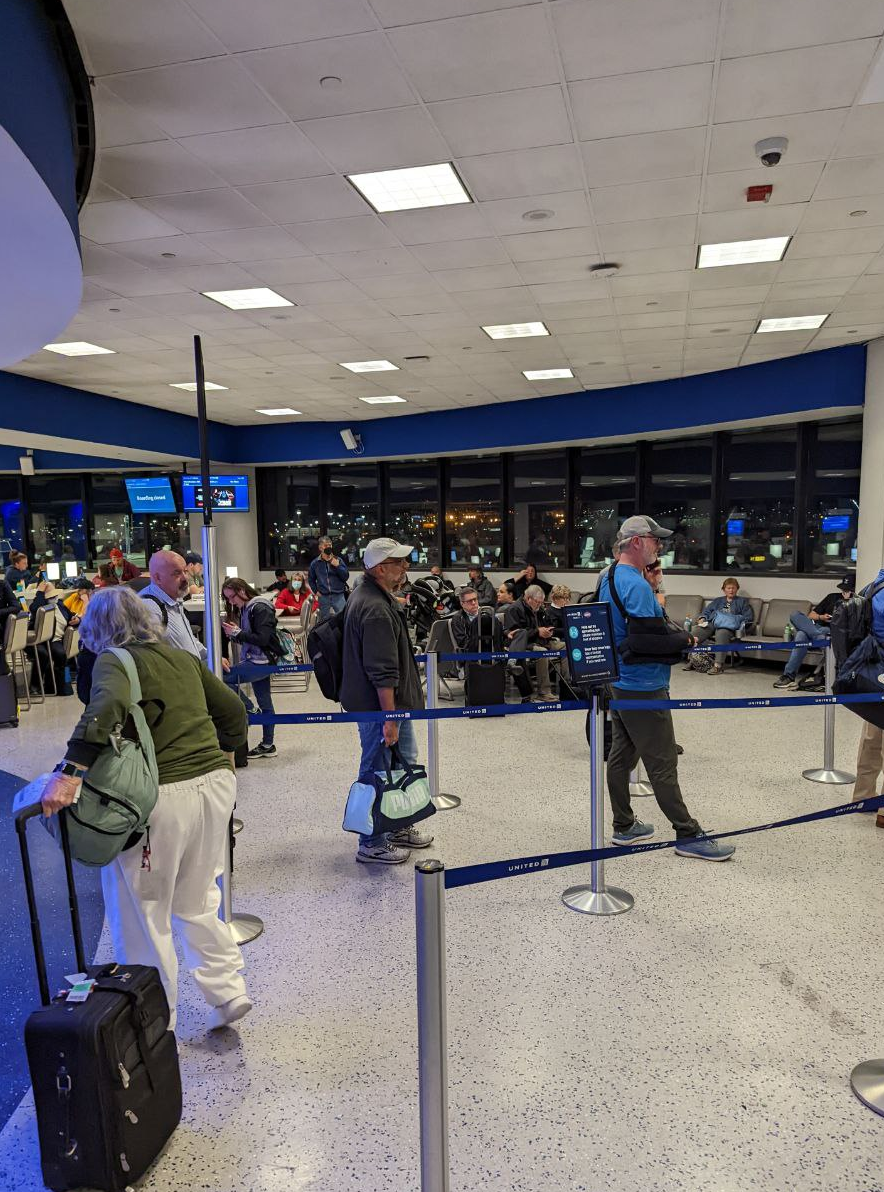 At least this is what I saw in the short time I spent outside the airport lounges.
In the airport, it wasn't really a shock for me to be mask-free. As I said, the other 6 times I've been to the US since November, I've never put on a mask indoors. Even in Toronto and Calgary 2 weeks ago, there were no more masks inside, so I'm used to it indoors.
And most importantly, as a savvy traveler who has free access to airport lounges, I was used to not having a mask even in airports already. Let's just say that most people in lounges slowly eat and drink their free food and beverages mask-free the whole time, and no one has really cared for several months already.
The only difference yesterday was that it was no longer necessary to put a mask on to go grab the food and drinks (although in the Air Canada Maple Leaf Lounges, you order your food on your cell phone and are served at the table, so you don't even have to get up and put a mask back on, even in Canada — except to get a drink or go to the bathroom of course).
At the United Club, the airport lounge I went to in Newark, very, very few people were wearing masks. Maybe 1 out of 10.
The employees mostly didn't either.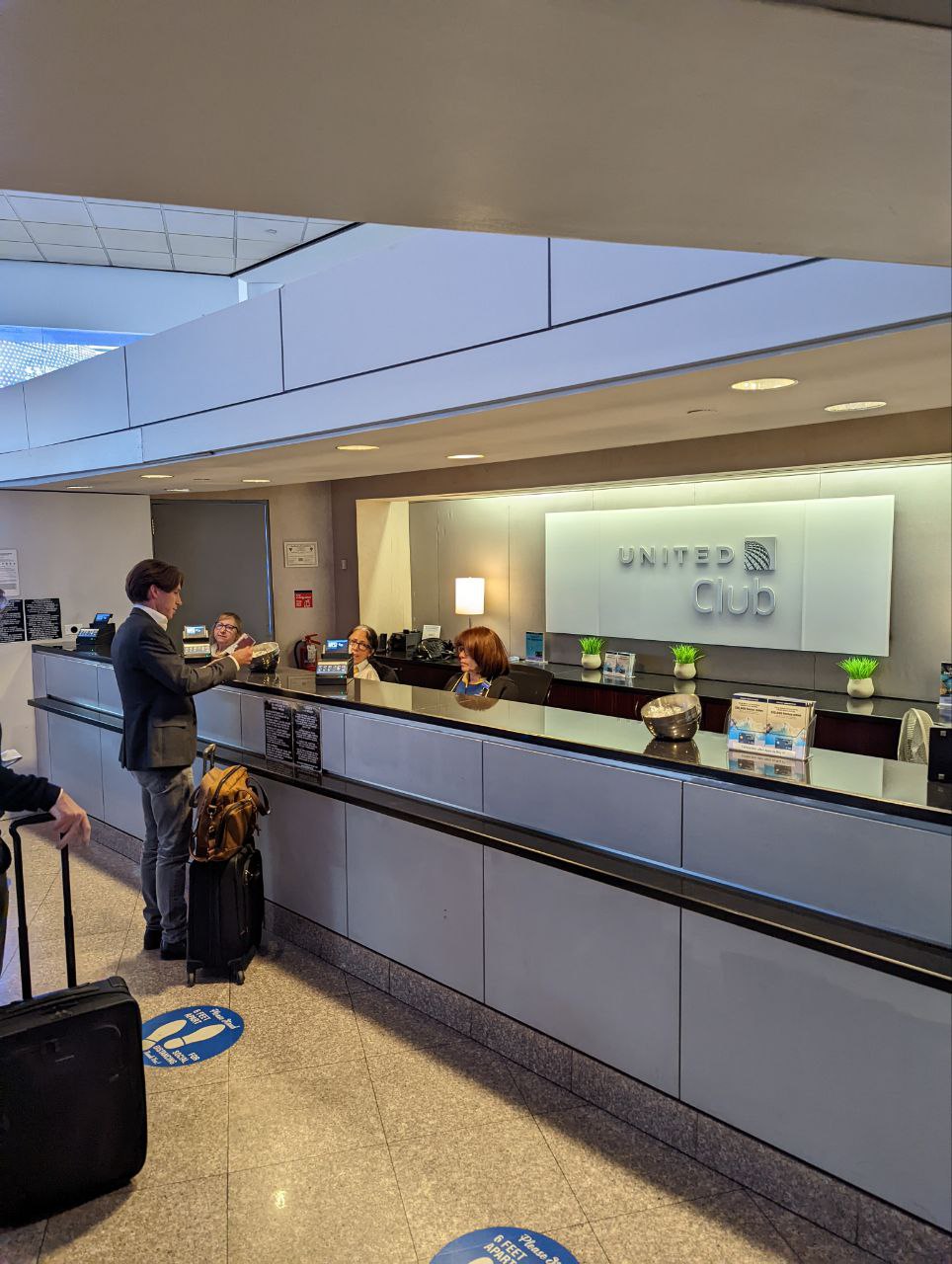 (By the way, Newark is really not a good choice of airport for lounges, if you have a card that gives you access to that for free; if you want a good lounge, but don't have Air Canada Elite status as I do, choose another layover instead. We'll talk about this again very soon for those who want to take advantage of the many record-high offers that end in early May.)
At boarding and on the plane
It's when we boarded the flight that it was obviously a lot different! It had been a very long time since I had boarded a plane without a mask!
On the plane, it was a clear minority of passengers wearing masks. One quarter maybe? Probably even less.
Both flight attendants and both pilots did not wear one either.
After 2 years, it was so strange to be onboard without a mask. More than I expected. I almost felt like an outlaw since it was so ingrained for 67 flights.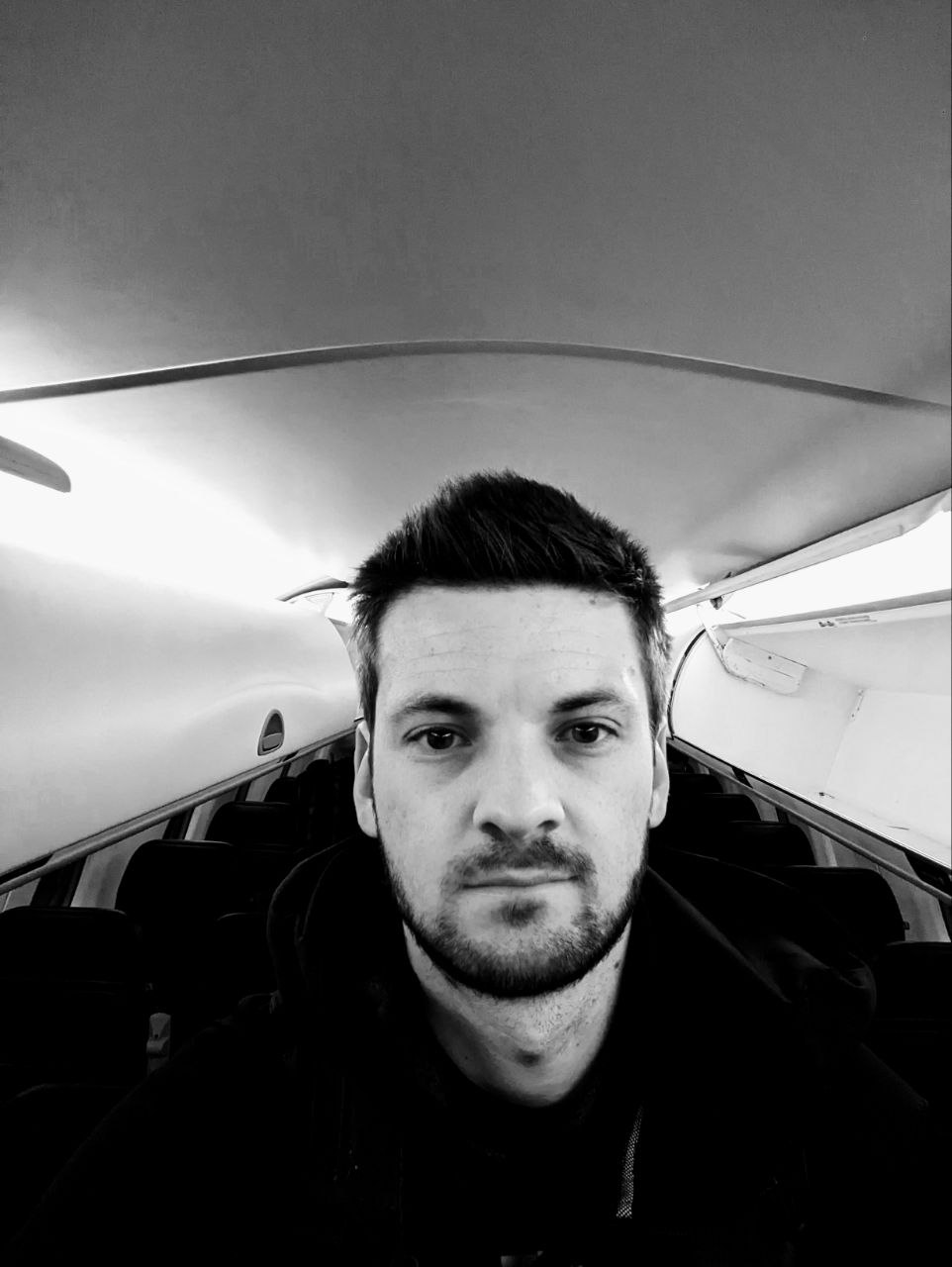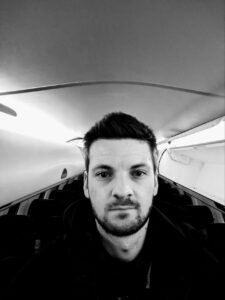 Every time I finished a sip I had the reflex of wanting to put my mask back on instinctively! Really weird.
It's been only 10 days since masks became optional on planes in the US, but everything seemed normal for the crew and other passengers.
I didn't see any bickering between those who wanted to continue wearing a mask and those who chose not to, and that's a good thing.
The man seated in front of me turned around to tell me he was so excited about his first flight in 35 years, and he didn't care that I wasn't wearing a mask even if he was.
My seat mate was not wearing a mask, so I felt better about not wearing one. Because even if I absolutely do not care at all what people think or about anyone else's opinion ever (as you probably already deduced) and even if I highly recommend that approach to life, I still always want to be respectful.
So if someone seated right next to me told me they'd feel better if I wore a mask, I would gladly do it at this point at least, since it's so new.
Caring about others doesn't have to be mandatory for you to do it.
That said, I'll caveat that by saying I would probably only oblige if the person had a good reason for asking haha. Like age, health issues, or caring for someone that fits that. If someone's just scared, I probably wouldn't because I don't want to encourage that. It just doesn't do that person any favor.
The arrival in Memphis
Tennessee is a Southern state, so unsurprisingly, there were even fewer masks once I got to that airport.
Although it was a small sample size since it was almost midnight and it was empty because Memphis (MEM) is a tiny airport (well, except for cargo: it's the hub for FedEx and it's the #1 cargo airport in the entire world actually).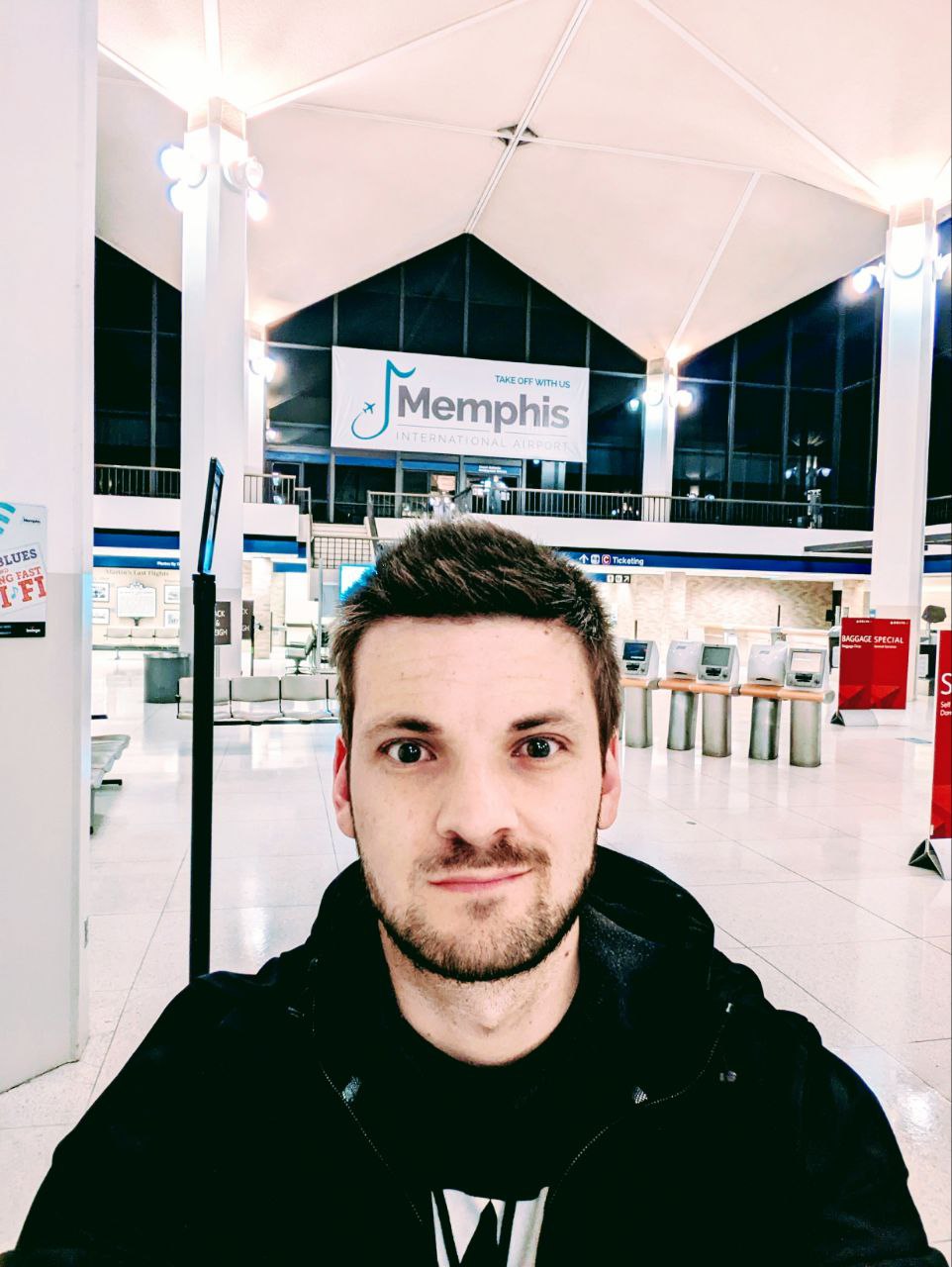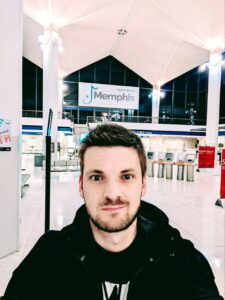 By the way, I don't often take Ubers and cabs since they're so expensive, but I was a bit surprised to learn that the US federal mask mandate used to also apply to those modes of transportation (the only times I used them in the US during the pandemic were in Miami in January to test the free COVID-19 tests at Walgreens without a car, and in Louisiana — in both places, masks really didn't exist at all, so the drivers didn't wear them either).
So last night, I had to take an Uber from the airport to my hostel (we're going to test 2 Marriott hotels starting tonight once Kevin, Flytrippers' other co-founder, arrives in Memphis from Argentina), and the driver didn't ask me to wear a mask, as is probably the case pretty much everywhere in Memphis.
(It will be my first convention since March 2020, so I'm curious to see if many people will wear masks or if it will be non-existent like on all my other US trips.)
To finish off, speaking of Uber, I'd like to remind you of a trick to save money and give a little more added value in this post.

It's worth it to take a flight that doesn't arrive too late or even to pay a little more for your ticket to arrive earlier if you have to, so you can take public transportation and avoid Uber and airport cabs (this is the worst scam that most travelers fall for; it's often 20X more expensive than the shared transportation option).
In my case, there were simply no other flight options, so it cost me US$15 (paid with my HSBC World Elite Mastercard, one of the few without foreign transaction fees) instead of US$2 because the buses here stop running early.
This is especially a problem in smaller cities, of course. Another example is in New Orleans a little further south on the same Mississippi River, where I went 6 times and where I always have to remember to take an earlier flight to be able to pay $2 instead of $40 (!!!) to get to the city!
Want to get all the coronavirus updates for travelers?
Summary
For the first time in 25 months, I took a flight without a mask on since it's no longer mandatory on a plane in the United States. And even if some people chose to continue to wear one (as is their right), I was personally delighted not to have to do so in a place where the air quality is superior to all other indoor places.
What would you like to know about masks on planes? Tell us in the comments below.
See the deals we spot: Cheap flights
Explore awesome destinations: Travel inspiration
Learn pro tricks: Travel tips
Discover free travel: Travel rewards
Featured image: Flying without a mask (photo credit: Andrew D'Amours/Flytrippers)
Advertiser Disclosure: In the interest of transparency, Flytrippers may receive a commission on links featured in this post, at no cost to you. Thank you for using our links to support us for free, we appreciate it! You allow us to keep finding the best travel deals for free and to keep offering interesting content for free. Since we care deeply about our mission to help travelers and our reputation and credibility prevail over everything, we will NEVER recommend a product or service that we do not believe in or that we do not use ourselves, and we will never give any third-party any control whatsoever on our content. For more information on our advertiser disclosure, click here.
Share this post to help us help more people travel more for less: