I tested out the new rules that came into effect yesterday to enter Canada. If you didn't know, all of Canada's COVID-19 entry rules have been lifted for all travelers. It's really that simple. No more entry requirements. The mask requirement on planes has been lifted as well. The pandemic is finally over in terms of restrictions (here at least)!
I was in New Orleans for a 7th time this week. This time, it was for a credit card conference, to stay an expert in this wonderful world for travelers who want to save money.
(For a travel rewards fan like me, it was awesome and, of course, the city itself is very cool too, especially with the unique experiences included in the conference, like a parade with a live band in the French Quarter!)
I came back last night, here's how my entry into Canada went (I wrote a post on entering the US on Tuesday for those who want to know the basics of pandemic travel and the rules in effect in the US, since they're quite different — at least for now).
I also shared yesterday's experience in video format on Instagram stories if you prefer.
If not, here's the text version.
What it was like to enter Canada
Simply put, it was exactly like before the pandemic: everything is over, everything is lifted, there was nothing left.
For everyone! The vaccinated, the unvaccinated, Canadians, non-Canadians… No more restrictions.
ArriveCAN, vaccinations, masks, tests, quarantines: there are NO requirements left. Nothing. Full stop.
Not much more to say than that!
End of the post. Okay, I'm kidding; I can tell you more details.
You probably have entered Canada before the pandemic, so it's exactly like it was before.
The only difference between my entry into Canada yesterday and the dozens of times I entered the country before the pandemic was that yesterday some people were still wearing masks, but I'll get back to that in a minute.
Everything else is back to normal. In terms of travel, it's exactly as if the pandemic didn't exist.
During the whole process, no one asks you for any special documents or anything; everything is just over (as recommended more than 8 months ago by World Health Organization experts).
It's also been like that in many countries for months now, including in almost all of Europe.
So:
I checked in online like all travelers should always do
I went straight to the security checkpoint like savvy travelers who travel without a checked bag do
I got through in 2 minutes thanks to TSA Pre-Check, which is available to me as a smart traveler who's a NEXUS member
I boarded my flight like before the pandemic with no requirements
I had my smile on display as I had on my flights in other countries for months
I went through customs in 2 minutes with no questions asked as a smart traveler who's a NEXUS member
That's it
More details about my experience
Before we get back to masks, here are more details since many readers ask us to share our own experiences and pro tips.
My return itinerary, which I paid for with my Aeroplan points like my outbound ticket, was New Orleans–Toronto–Montréal (MSY-YYZ-YUL) for only 10,000 points (if you're interested in travel rewards and want to travel more for less, there are credit card welcome bonuses that give you 60,000 Aeroplan points right now — so lots of free flights).
My flights, again, were all on Air Canada, for the same price in points as on partner airlines, which is excellent for a flight booked only 1 week in advance.
In New Orleans, there were absolutely no restrictions or paperwork to fill, because all Canadian entry rules are now lifted and entry rules are all that exist (in terms of really restrictive ones like vaccinations, tests, and forms that is; there are also mask requirements, but in the US, that's been lifted since April in airports and on planes).
So everything was really just like any other trip before the pandemic (except that I boarded my flight with no boarding pass and no ID with facial recognition, but that has nothing to do with the pandemic so I'll talk about that in a future post).
Then, upon arriving at the Toronto airport, going through customs took me a quick 2 minutes in total (but honestly, it was that fast during the pandemic as well, because I'm a savvy traveler who's a NEXUS member).
But for those of you who are not NEXUS members, it has been chaos at Canadian airports (Toronto and Montreal especially; among the worst in the world according to the data).
Now that restrictions and government obstacles are being lifted, the wait times will definitely improve!
The NEXUS program, by the way, is one of the best examples of why it's important to follow the travel pros to learn the pro tricks: it's so wonderful to completely avoid most of the wait lines when traveling in Canada and the US, and yet most travelers don't even know it exists, sadly!
(Sign up for our free newsletter to receive a pro tip on how to get a NEXUS appointment fast!)
As the process was very quick since I'm a NEXUS member, like every time, it gives me more time to spend in airport lounges.
You can access them for free very easily too — or rather get paid to access them — with lots of good cards like the Scotiabank Platinum Card which offers 10 free passes (or many others).
I took time to go to the Plaza Premium Lounge, the Air Canada Maple Leaf Lounge, as well as another special lounge, the Air Canada Café, so that I can soon share all the details with you since we want to be your reference for airport lounges.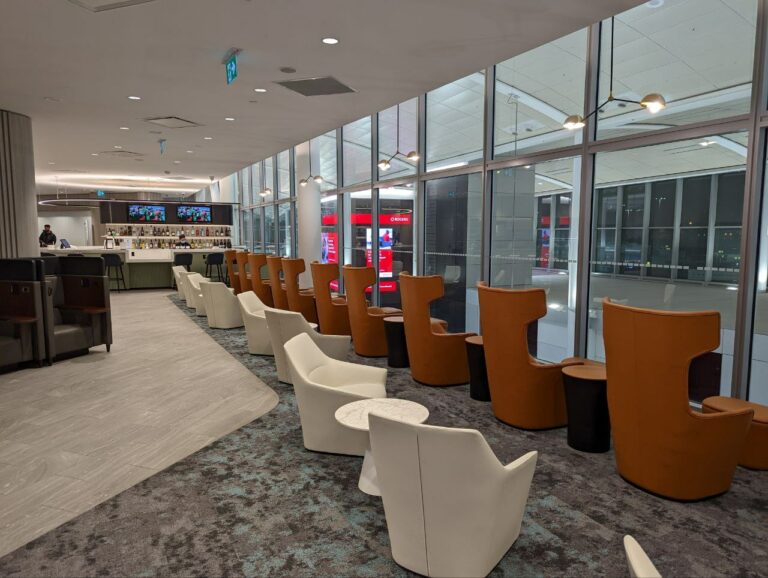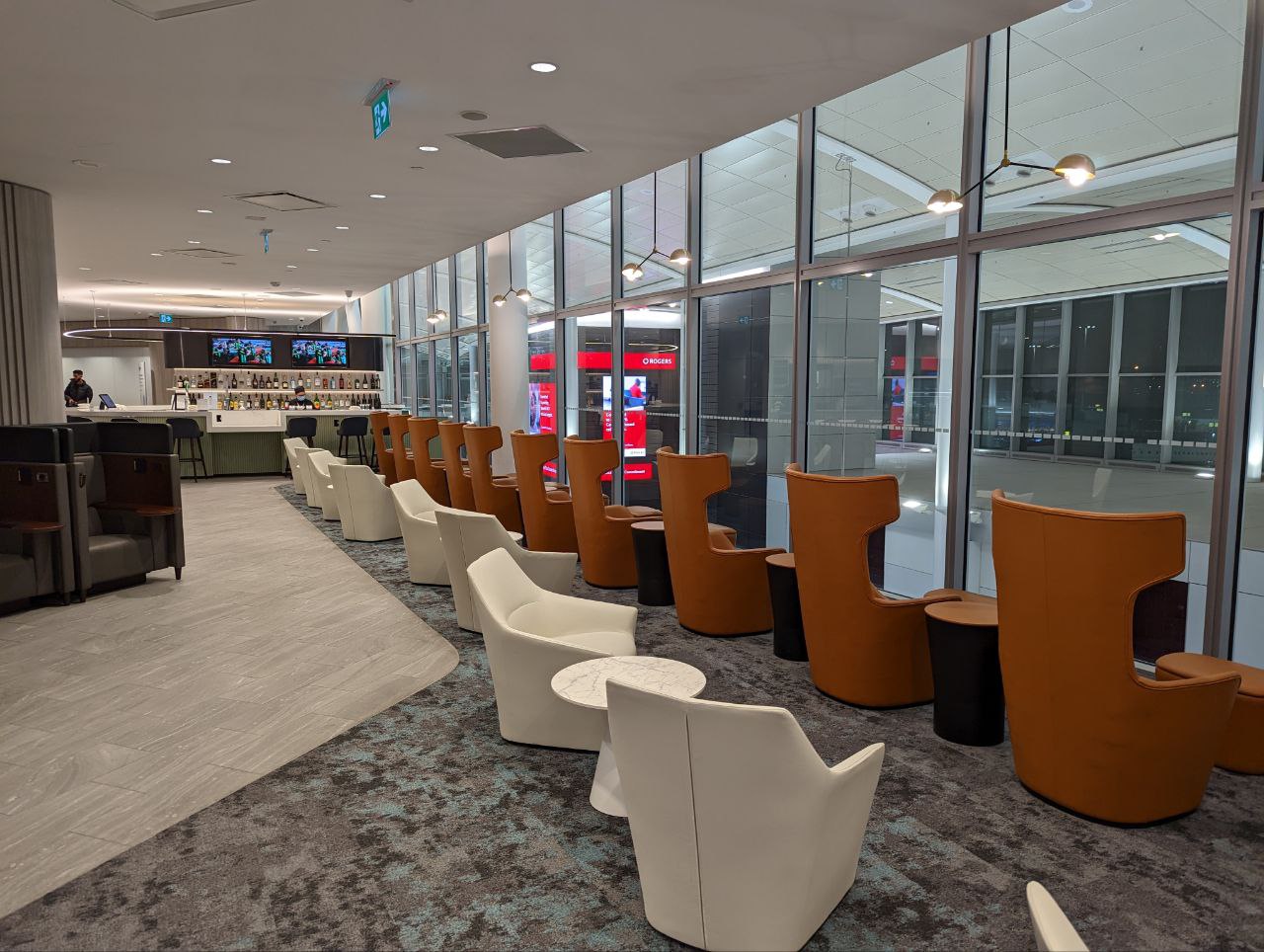 Speaking of lounges, In New Orleans, it was my second visit to The Club MSY.
It's definitely one of the best in North America, in my opinion, with an à-la-carte menu from which you can order hot meals of your choice (everything is free, of course, that's how airport lounges work, and it's why it's great to get free access with our pro tip).
Speaking of sharing travel experience reviews with you, in addition to my pro tips for visiting NOLA, I've also tested out 4 different Marriott hotels, 1 independent boutique hotel, and even 2 different hostels, and I'll be reporting on all of that soon.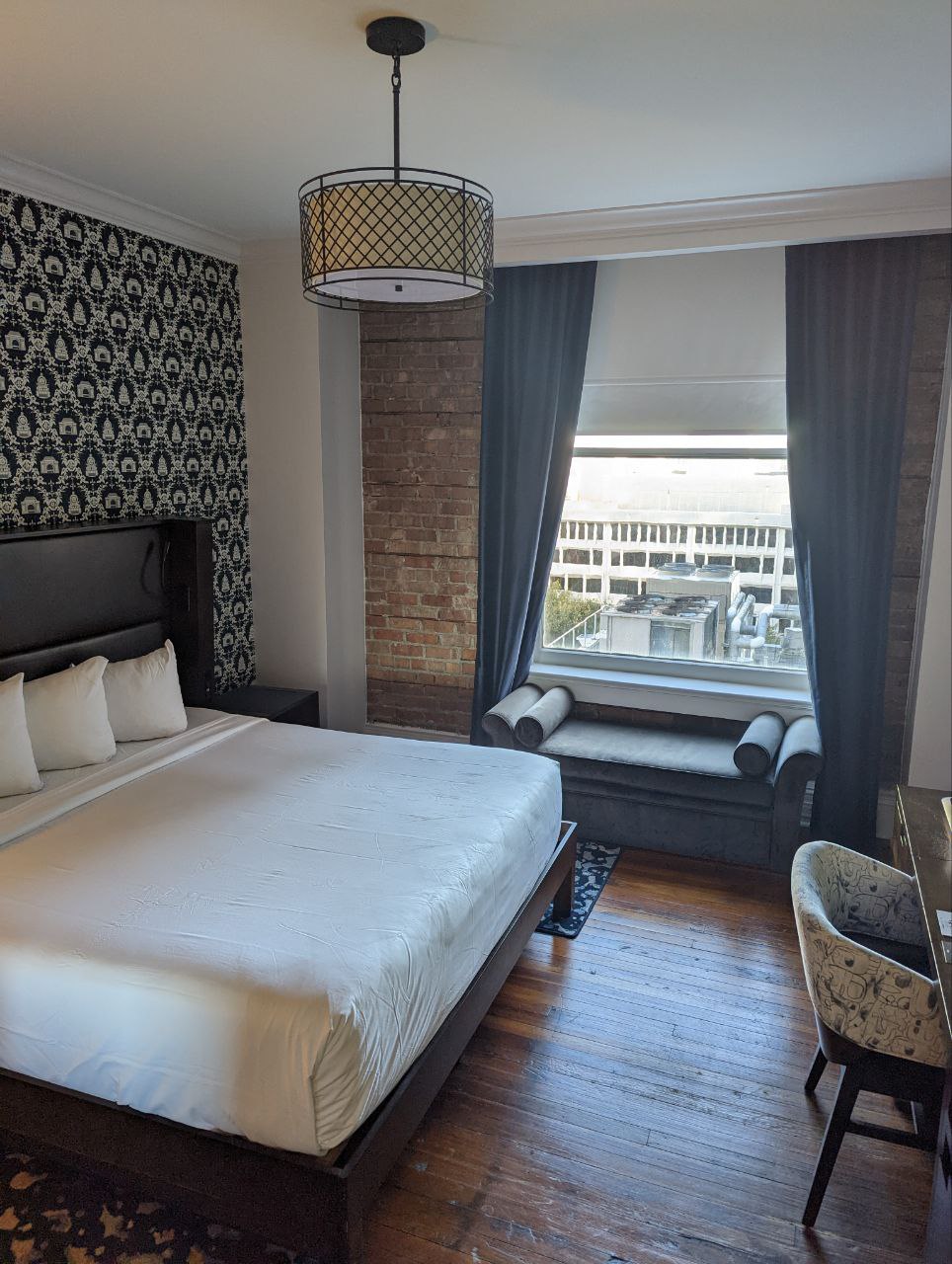 My experience without masks
The only difference between my entry into Canada yesterday and all the other times before the pandemic was in terms of masks.
Some passengers exercised their freedom of choice by wearing a mask on the plane and in the airport even if it's not mandatory, and that's fine.
On my 4 domestic flights in the US since mid-April, very few people wore masks. Same thing for my flight from Morocco to France in May. Way less than 25%.
Yesterday, on my flights, it was around 25%, or maybe slightly more. This was Day 1, it will go down quickly as it did in the US (the difference from my US flights in April to my US flights in September was impressive).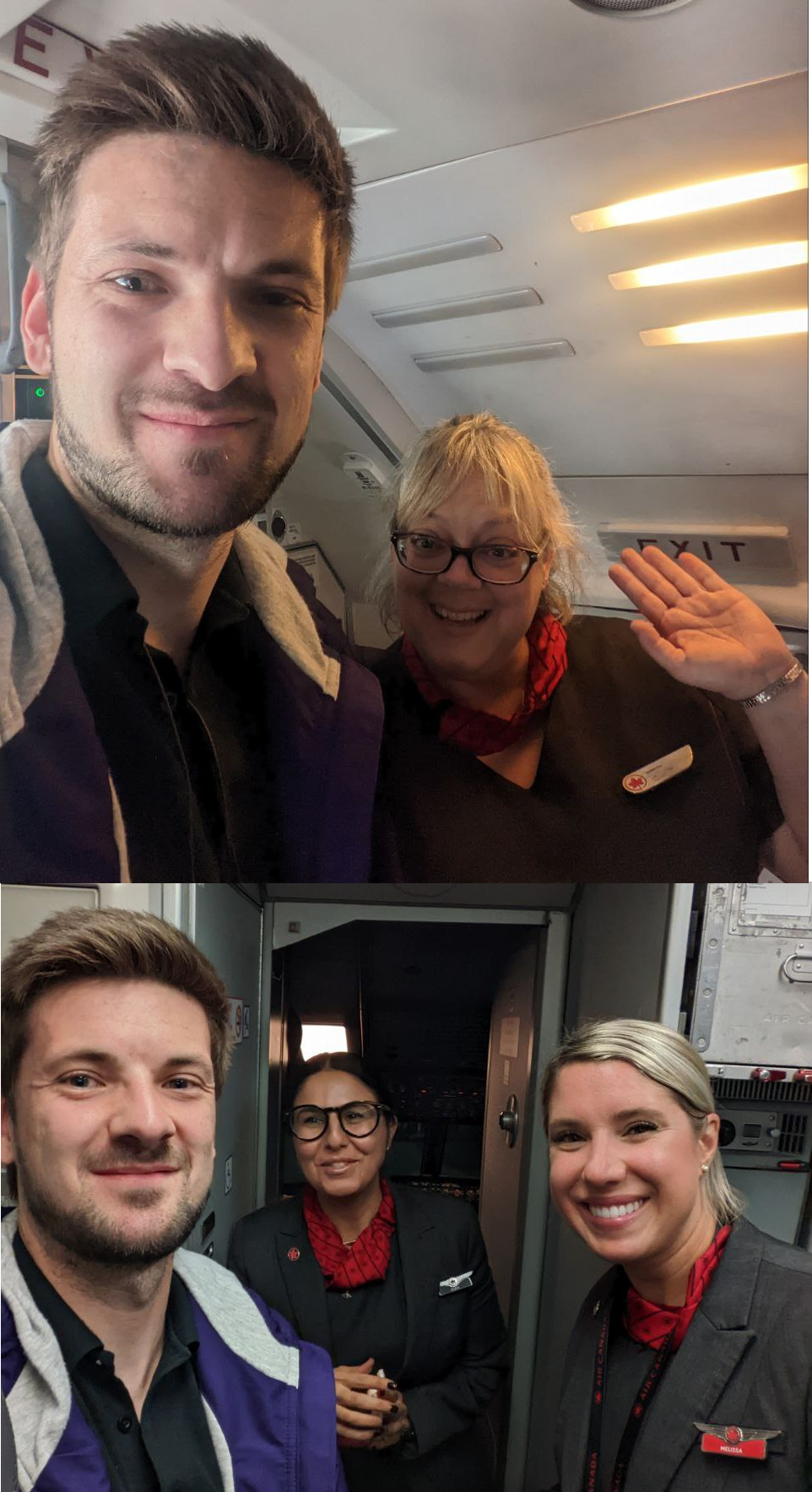 Out of the 5 flight attendants on my 2 flights, none wore a mask either. Finally, they won't have to be the mask police anymore.
In any case, it was far from the majority. It doesn't surprise me that the Minister of Health was so wrong when he said last week that the majority of people would continue to wear masks.
That's proof that our Canadian politicians live in a bubble that's completely disconnected from what's happening in the world.
Anyone who has flown between 2 cities outside of Canada in the last 5 months knew that, on the contrary, a vast majority of people would be rational and not wear a mask on the plane (where the air quality is factually better than in any other indoor space on the ground), since a vast majority of people don't wear one in other indoor spaces.
(One could also say that quite a few people who have traveled outside of Canada during the pandemic know that other countries were over all of this long before Canada, but that's a whole other topic!)
But hey, being so wrong is nothing new for our government.
At least, FINALLY, politicians are no longer officially involved in travel, so we won't have to be involved in politics anymore!
When it comes to travel, at least in Canada, the pandemic is officially over.
Let me remind you that almost every European country lifted the mask requirement on planes in May, because they've been following real science for a longer time. If there's no mask requirement on the ground, there should be no mask requirement on a plane, it's just basic logic.
This doesn't prevent anyone from doing what they want and wearing one; that's the wonderful thing about freedom of choice.
Want to get more content for Canadian travelers?
Summary
My experience entering Canada after restrictions were lifted yesterday made it clear: the pandemic really is over in terms of travel rules here. No more forms to fill out, no more random tests, no more masks, no more anything: all restrictions have been eliminated. Travel is back to normal.
What would you like to know about entry into Canada during the pandemic? Tell us in the comments below.
See the deals we spot: Cheap flights
Explore awesome destinations: Travel inspiration
Learn pro tricks: Travel tips
Discover free travel: Travel rewards
Featured image: First Canadian flight without a mask in 2 years (photo credit: Andrew D'Amours/Flytrippers)
Share this post to help us help more people travel more for less: