This Wednesday, I went to the United States by air once again. It was my 8th time in the last year or so, and the process was very similar and straightforward each time. So I knew it would be excessively simple, but many people seem to like it when we share our detailed personal experiences.
I had tested entering the United States by land on April 2, so now here's a recap of my almost equally simple entry by air on April 27 (and I'll also talk about my entry by plane on April 7 for a long weekend in the US).
Spoiler alert: both times, it was exactly the same thing as for my 6 other trips to the US by plane in the last year, because nothing has changed in their entry rules for a while.
(However, there has been a major change: the mask requirement on planes has been lifted recently. I wrote a post about how it was to travel by plane without a mask for the first time in over 25 months).
United States entry rules
It's extremely simple to enter the US if you're fully vaccinated (2 doses of vaccine or 1 dose of Johnson & Johnson):
By land: nothing needed to enter

By air: proof of rapid antigen test or PCR test needed to enter
That's it. Easy.
As I said before, tests never stressed me out personally because I'm not someone who finds stressing about anything to be worth it.
You can obviously avoid the test by leaving from a US airport near the border if you prefer, but a $17 or $25 test is not that expensive either.
Our guide on how to travel to the United States has been up to date for a year and will continue to be up to date. It contains answers to all the dozens of questions we receive every day.
So those are the US entry rules, which are one component of the 3 simple sets of rules for any trip that we've been telling you about for months.
This post is not to repeat those again, but just to tell you about my own detailed experience of entering the United States by air, step by step.
I also told you about my experience entering Canada in mid-April, if you're interested.
Entering the United Stated by air on April 27
Here's how it went for me.
Taking my pre-entry test before departure
To continue to be the travel experts, we're attending the largest conference in the travel content industry from Friday to Sunday (you can access the recordings of all the dozens of TravelCon sessions if you ever want to start your own travel website to share your passion).
It's a short week-long trip to Memphis, Tennessee (not as short as my weekend trip to Ohio earlier this month, but still).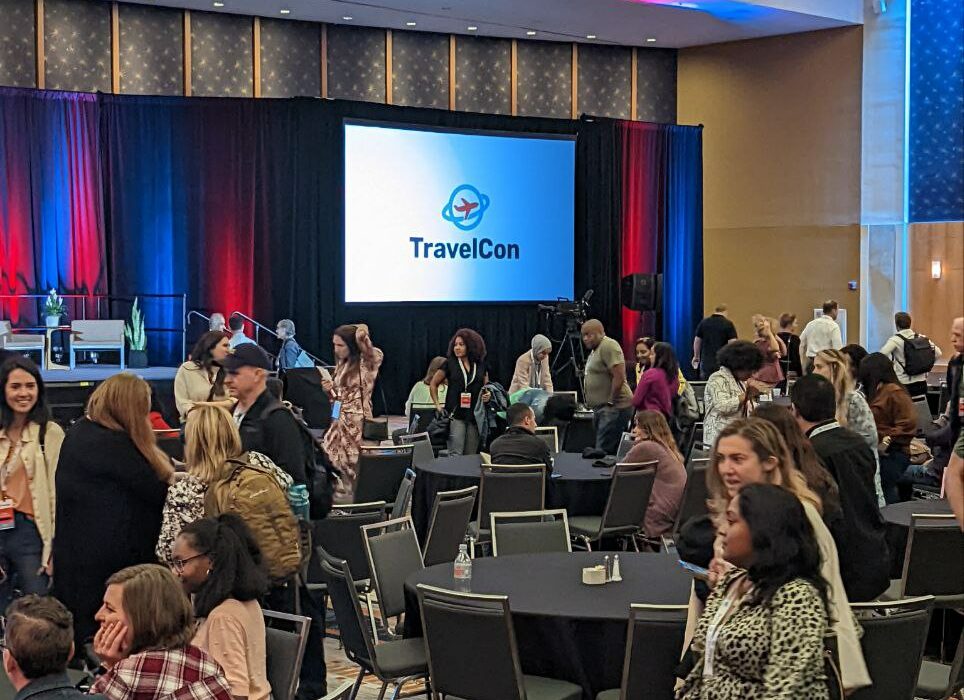 So anyway… all I had to do to enter the US was to take my 27th COVID-19 test. Simple! There's no form to fill out, unlike in many countries.
Rapid antigen tests are available for only $17 at certain specific locations or for $25 anywhere in remote telehealth mode from the comfort of your home.
I chose the latter option since I love to test everything out for you (though I chose a slightly more expensive clinic because I really like them) and since I had already tested all the other options before, like pharmacies and drive-throughs.
You can watch the video of my remote COVID-19 self-test and read all the details too.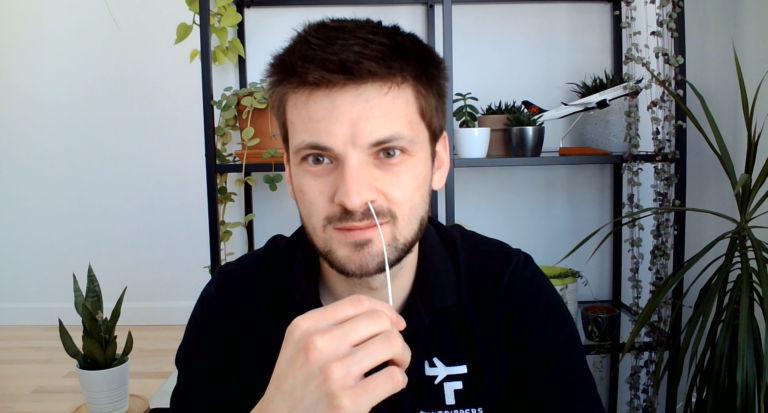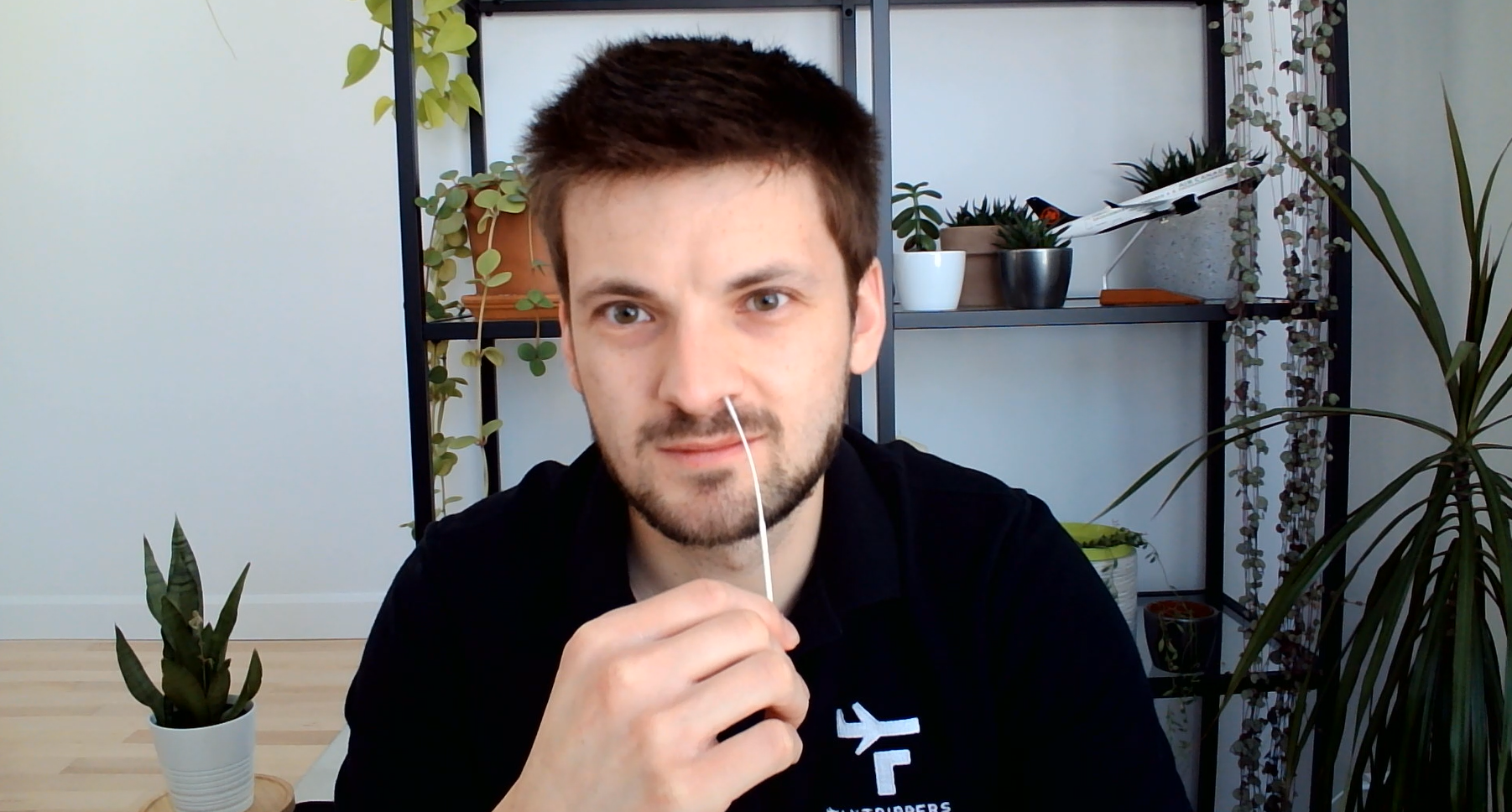 That was from 2 weeks ago, but the self-test went just as well this Tuesday. The only thing that was different this time was that the nurse offered me 3 options for the swab:
the gentle nasal swab with circles in each nostril (as I've always done myself)

the cheek swab AND the nostril circles

a very deep nasopharyngeal swab (like most PCR tests)
All 3 are accepted and it's up to you to choose. But if you're doing the test for travel, you probably want the least effective testing method, to increase your odds of being negative. So I did the nostril swabs alone (disclaimer: this is not medical advice, just travel pro advice 😉).
The US accepts tests done the day of your flight or the full day before the day of your flight, it's a very simple rule. They don't care about flight or test times. The day of your flight or the day before. It gives you more flexibility than the 24-hour limit in some countries.
By the way, I'm coming back to Canada next week for just a few hours, to take my Montréal-Dubai flight, the $190 roundtrip deal we shared with you a few months ago. This one, with a stopover in Morocco, will be the topic of my next post to explain to you that it doesn't have to be complicated to travel during a pandemic.
Checking in for the flight
Since I maintained a perfect record with a 27th negative test out of 27, all that remained was to check-in online as all travelers should always do.
My flights were booked with my Aeroplan points and were on Air Canada and United in this case.
I'm starting to understand that many people are not as comfortable booking travel as I am. I was buying my own plane tickets when I was 14, so it's safe to say that I sometimes assume that everyone knows how simple it is. So, we're going to share a post soon with all the basics of booking flights so that you can be a savvy and self-reliant traveler, like the fact that on itineraries where you take 2 different airlines, you only have to check-in online with the airline that operates your first flight.
Anyway, like every time I book a flight, I had already set an alert on my calendar for precisely 24 hours before departure, so I wouldn't need to waste time checking in at the counter like people who don't know all the pro tricks and so I would have the best choice of free seats.
In this era of pandemic travel, you can upload the required documents for your flight directly on Air Canada's app. For this trip, I needed my proof of vaccination and my proof of negative test.
To Air Canada's credit, their process is a bit simpler than the one I experienced with American Airlines earlier this month (which I described in my post on entering Canada by plane): you upload the documents directly in their app, instead of needing a separate app.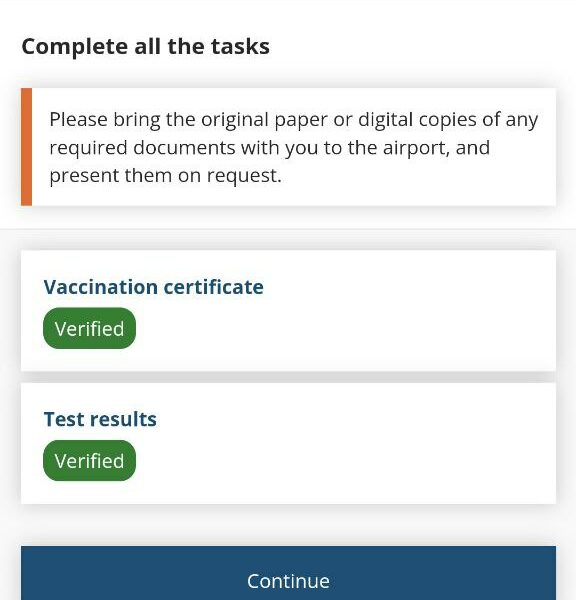 It was really fast and efficient, my documents were approved instantly and I was able to get my boarding passes right away, like in the good old days.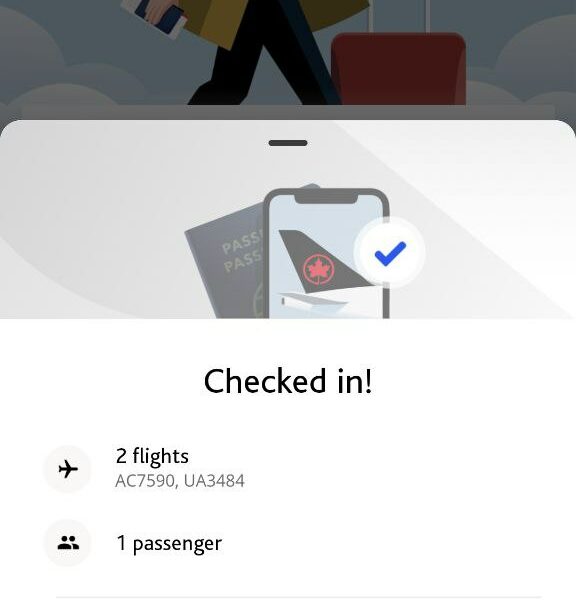 It was completely over in terms of documents for that trip, even before getting to the airport.
At the departure airport
There really isn't much to say. I already had my boarding passes and, of course, I never travel with a checked bag, so I was able to go straight through security.
There was no one there.
Then, the Montréal airport (YUL) has US preclearance facilities, so you have to go through US customs directly before departure, and it's the case in most major Canadian airports as you probably know.
Again, I was able to avoid waiting in line since I have a NEXUS card, which is a must-have for travelers.
Once again, the customs officer didn't ask me anything about the test or vaccination. I repeat it: the US has really put the airlines in charge of checking everything when it comes to requirements, they don't handle that at all at customs (that's why they don't often verify the proof of vaccination at the land border either).
I timed everything, and it only took me 10 minutes from the moment I entered the airport to the moment I got airside (post-security).
At the gate, nobody asked me anything either, as is pretty much always the case for flights to the US.
It's probably the least strict country when it comes to checking requirements among the dozen I entered during the pandemic.
At the arrival airport
The concept of preclearance means that when you arrive in the US, your flight is considered a domestic flight.
So obviously, by then… there's no screening of any kind.
I headed to the very nice airport lounge for my stopover in Newark (EWR). I talked a bit about airport lounges in my post on my entry to Canada; it's a must-read because it's so sad to see so many travelers missing out on these lounges (when they could get a card that offers them free access to airport lounges AND hundreds of dollars of free travel as welcome bonuses).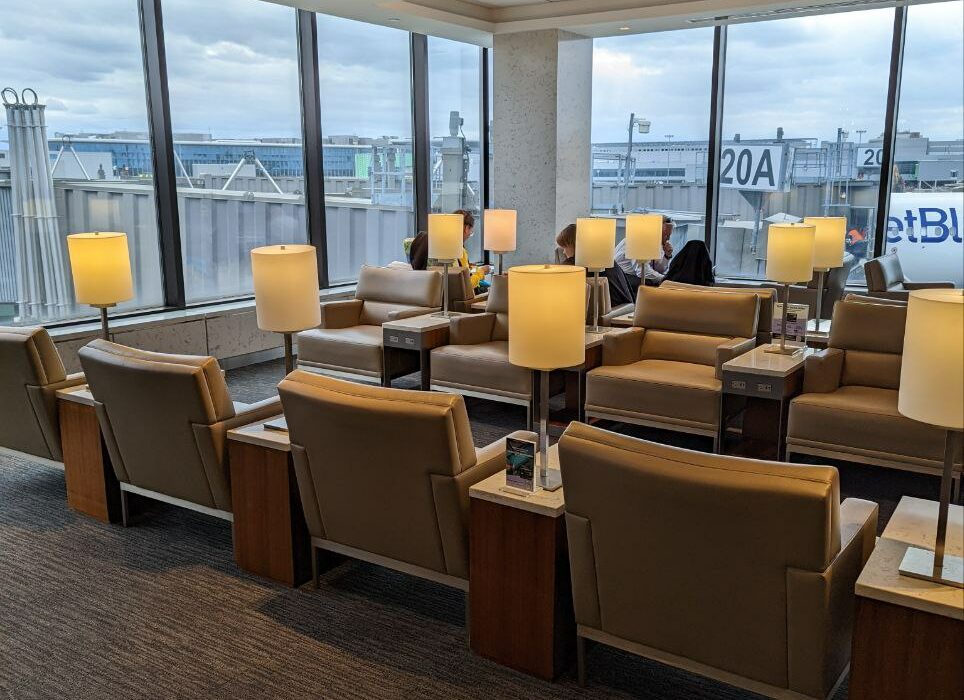 And to board my last flight from Newark to Memphis (MEM), I'll say it again: there's no testing/vaccine requirement whatsoever to take a domestic flight, as is the case in almost every country in the world (except Canada).
Not even a mask requirement! It's really all over once you're there.
So, as I said in the introduction (and as I've been telling you since my first trip to the US in April 2021): it's extremely simple to enter the US if you're fully vaccinated, even by plane.
But if taking a test is too much for you, you can enter by land or go to one of the 124 open countries with no test requirement of their own. Even simpler! So there really aren't many good reasons left not to travel.
Want to get all the coronavirus updates for travelers?
Summary
My entry into the US by plane on April 27 was very simple: I met the pre-entry test requirement by taking a remote COVID-19 self-test and uploaded the report and my proof of vaccination into the airline's app to get my boarding pass ahead of time. At customs, they once again didn't ask me anything and I was through in no time with my NEXUS card. It's really quite simple to travel to the United States, even by plane!
What would you like to know about entering the United States? Tell us in the comments below.
See the deals we spot: Cheap flights
Explore awesome destinations: Travel inspiration
Learn pro tricks: Travel tips
Discover free travel: Travel rewards
Featured image: Me on the plane in the United States (photo credit: Andrew D'Amours/Flytrippers)
Advertiser Disclosure: In the interest of transparency, Flytrippers may receive a commission on links featured in this post, at no cost to you. Thank you for using our links to support us for free, we appreciate it! You allow us to keep finding the best travel deals for free and to keep offering interesting content for free. Since we care deeply about our mission to help travelers and our reputation and credibility prevail over everything, we will NEVER recommend a product or service that we do not believe in or that we do not use ourselves, and we will never give any third-party any control whatsoever on our content. For more information on our advertiser disclosure, click here.
Share this post to help us help more people travel more for less: