Tout notre site et tous nos articles sont en français. Par contre, les reviews d'hôtels détaillés seront affichés ici en anglais seulement, pour ceux qui veulent en savoir plus sur les établissements qu'on essaye. C'est vraiment cette section seulement, tout le reste demeure en français.
Last October, we visited Quito, Ecuador's capital. This city is the highest official capital city in the world at an elevation of 2,850 meters above sea level and it was also declared a World Cultural Heritage Site by UNESCO in 1978.
We often have deals to Quito on our  flight deals page, so when you finally decide to come to the city, here is a great accommodation option that we have tried for you. Since there is a lot to see in this city, we spent 2 nights at The Yellow House hotel, a combination of two historic mansions built in 1940. Here is my review of the place.
Arrival and Check-In
We were welcomed in a very friendly, warm and reassuring way by a German family, the owner and her daughter. The team can greet their customers in English, Spanish as well as German. First, to get in the hotel, we had to ring the doorbell to inform the front desk we were there. The front door is always locked to keep the hotel safer. Also, since we arrived very late at night, they showed us our room right away and let us check-in only the morning after, which was greatly appreciated.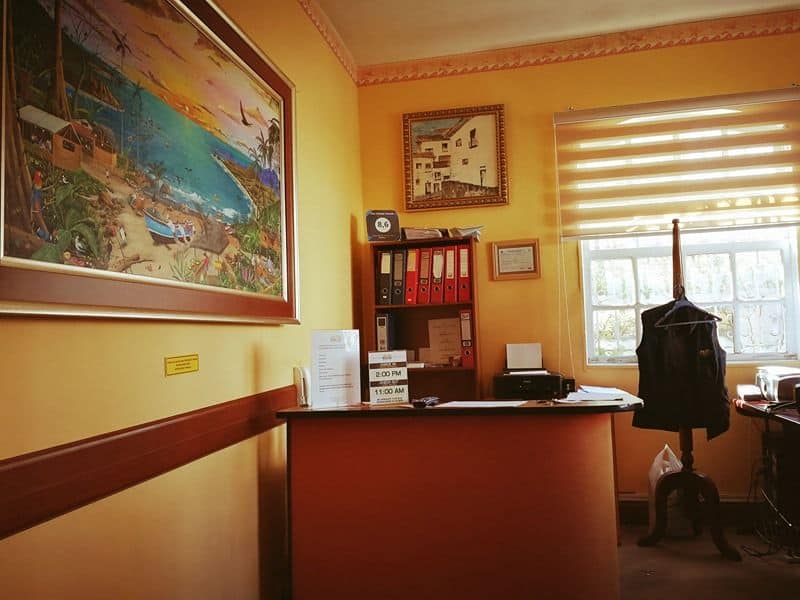 READ ALSO: Cheapest Accommodation Options for Travelers
Rooms
Our room was clean and had a decent size. We had one comfortable double bed, a single bed, and some furniture. The shower worked properly with hot water.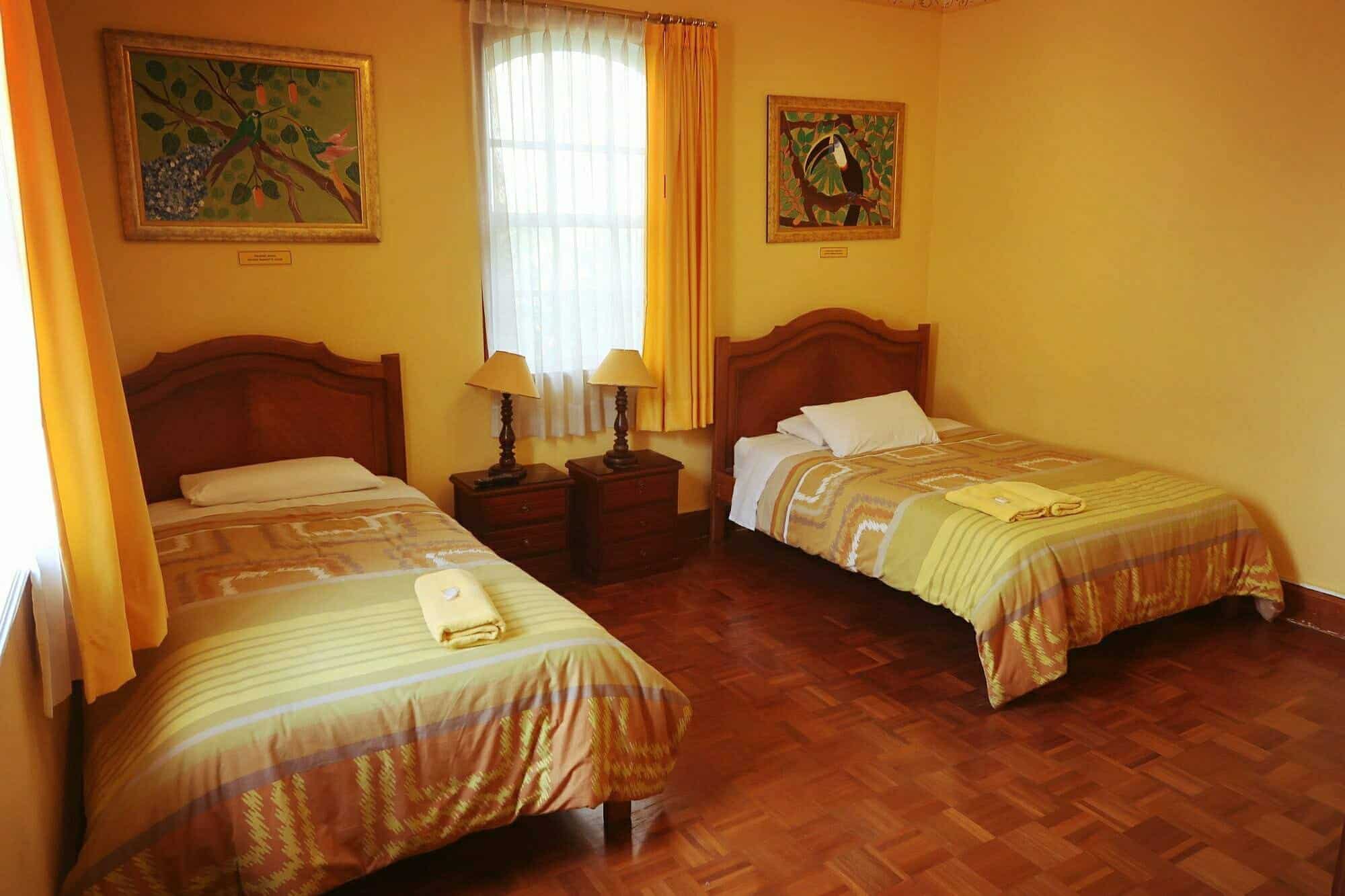 We had towels, but no shampoo or soap, as is often the case in Ecuador, so don't forget to bring yours. The free Wi-Fi worked well all over the room and the common areas, but it wasn't the fastest.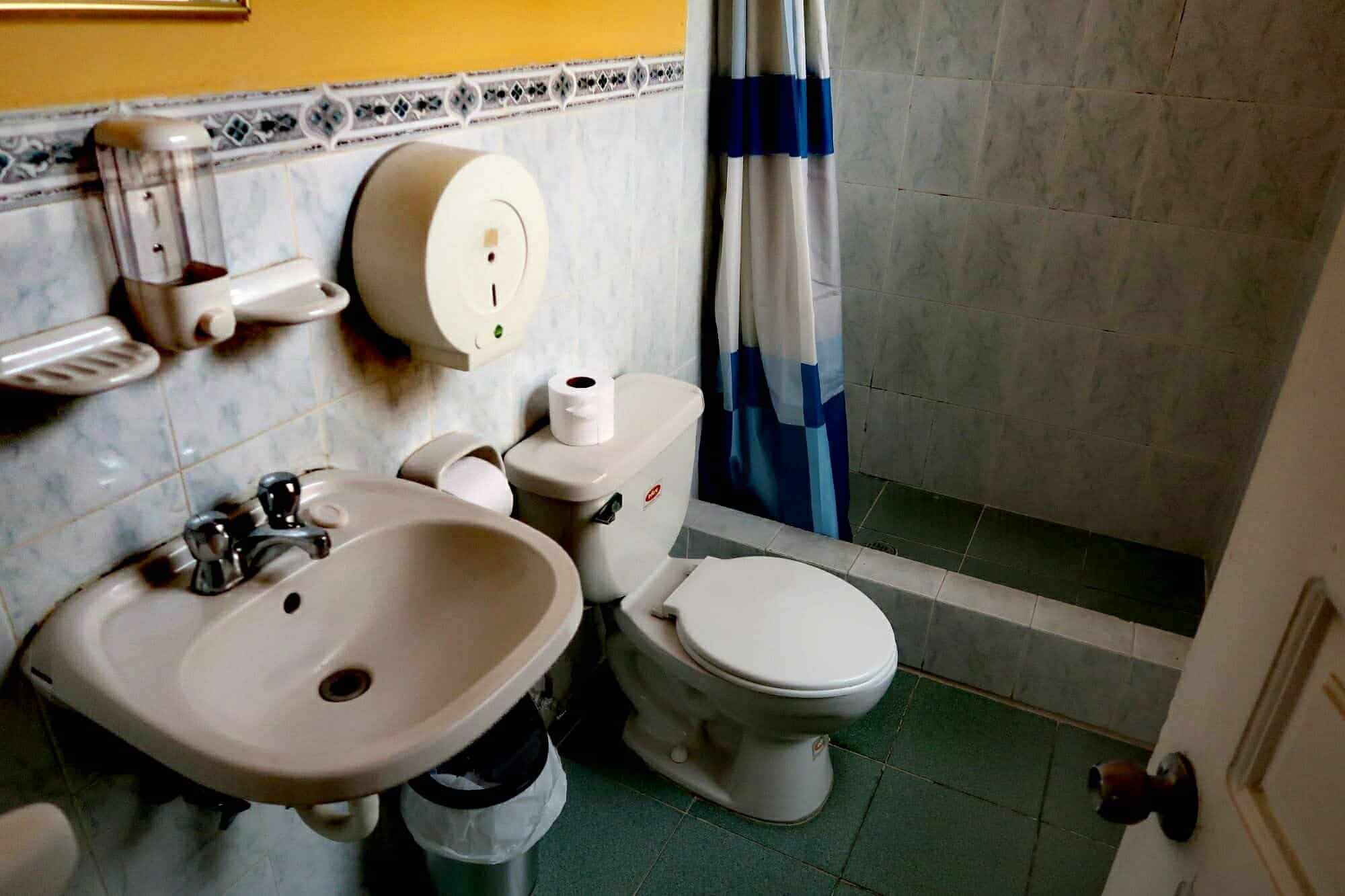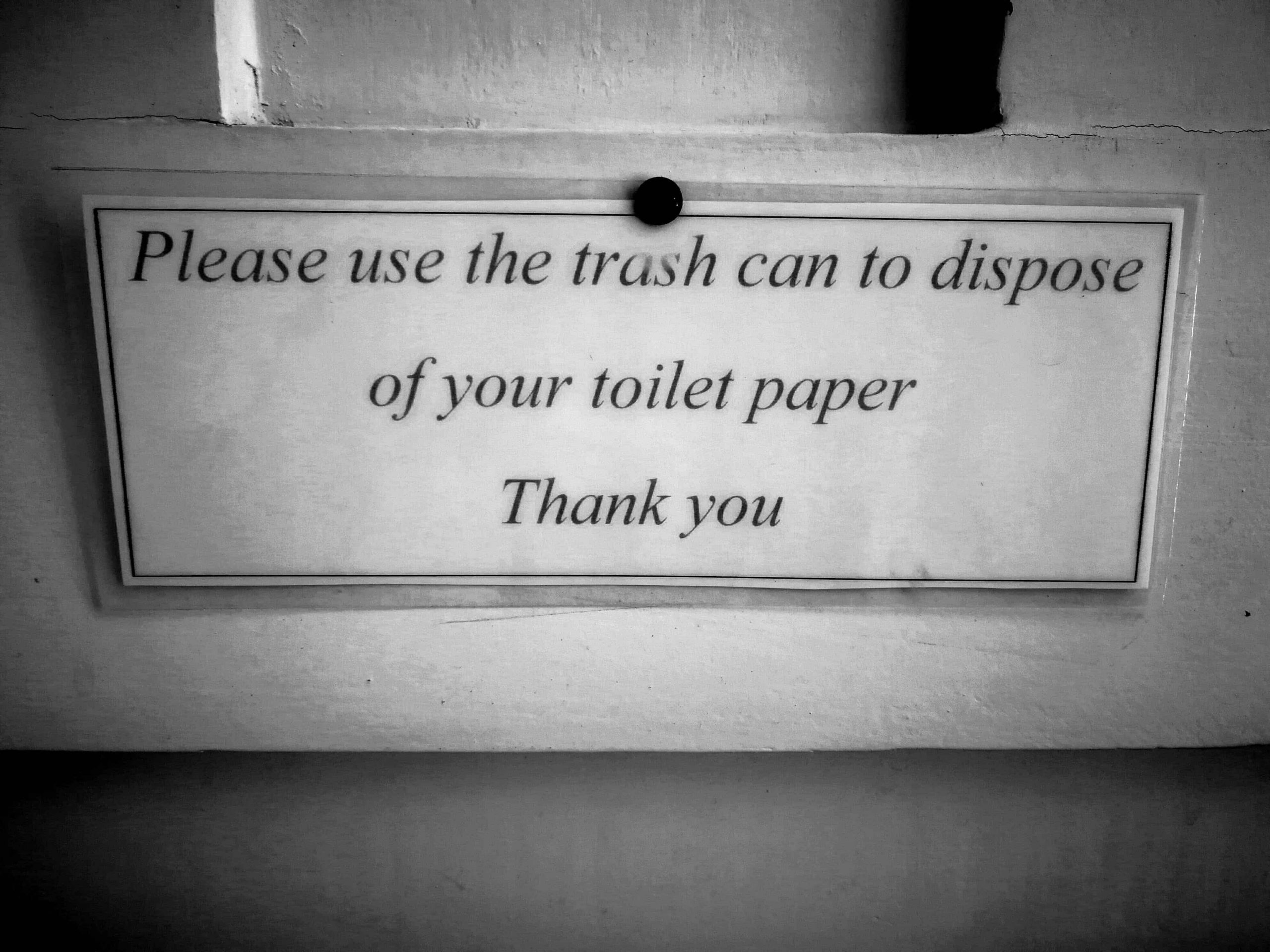 Common Areas
The hotel has an illuminated outdoor courtyard with some tables to sit by a fireplace. I was able to get a bit of work done there as it is a peaceful place with good Wi-Fi.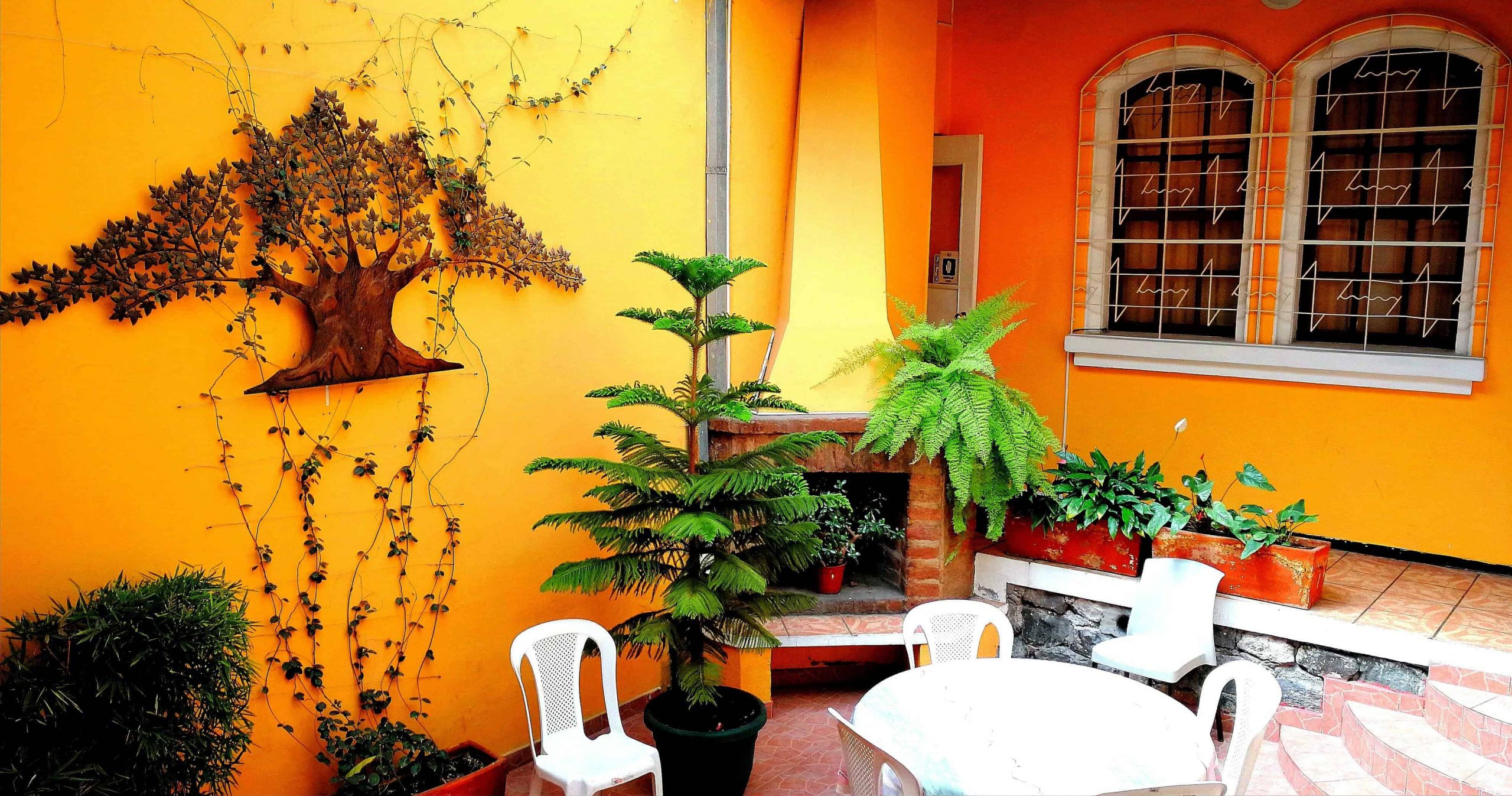 As the hotel is a combination of two mansions, there are a lot of stairs and levels between all rooms. The facade of the hotel has plenty of plants including a huge palm tree.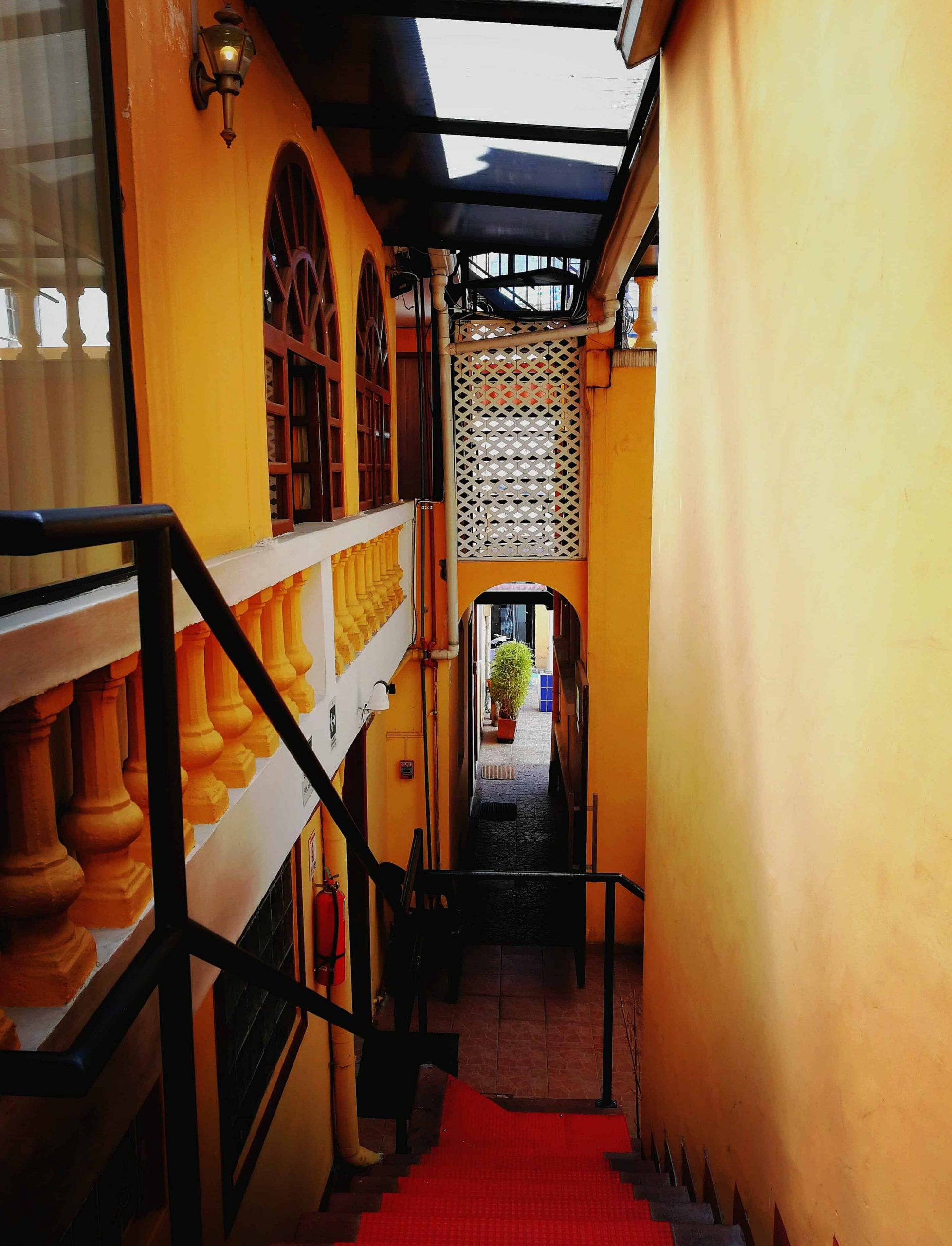 Services
Breakfast was included with our room. The first morning, the owner served the breakfast to customers, which is a nice personal touch. We got eggs, fresh fruits juice, an excellent bread with butter and filtered water.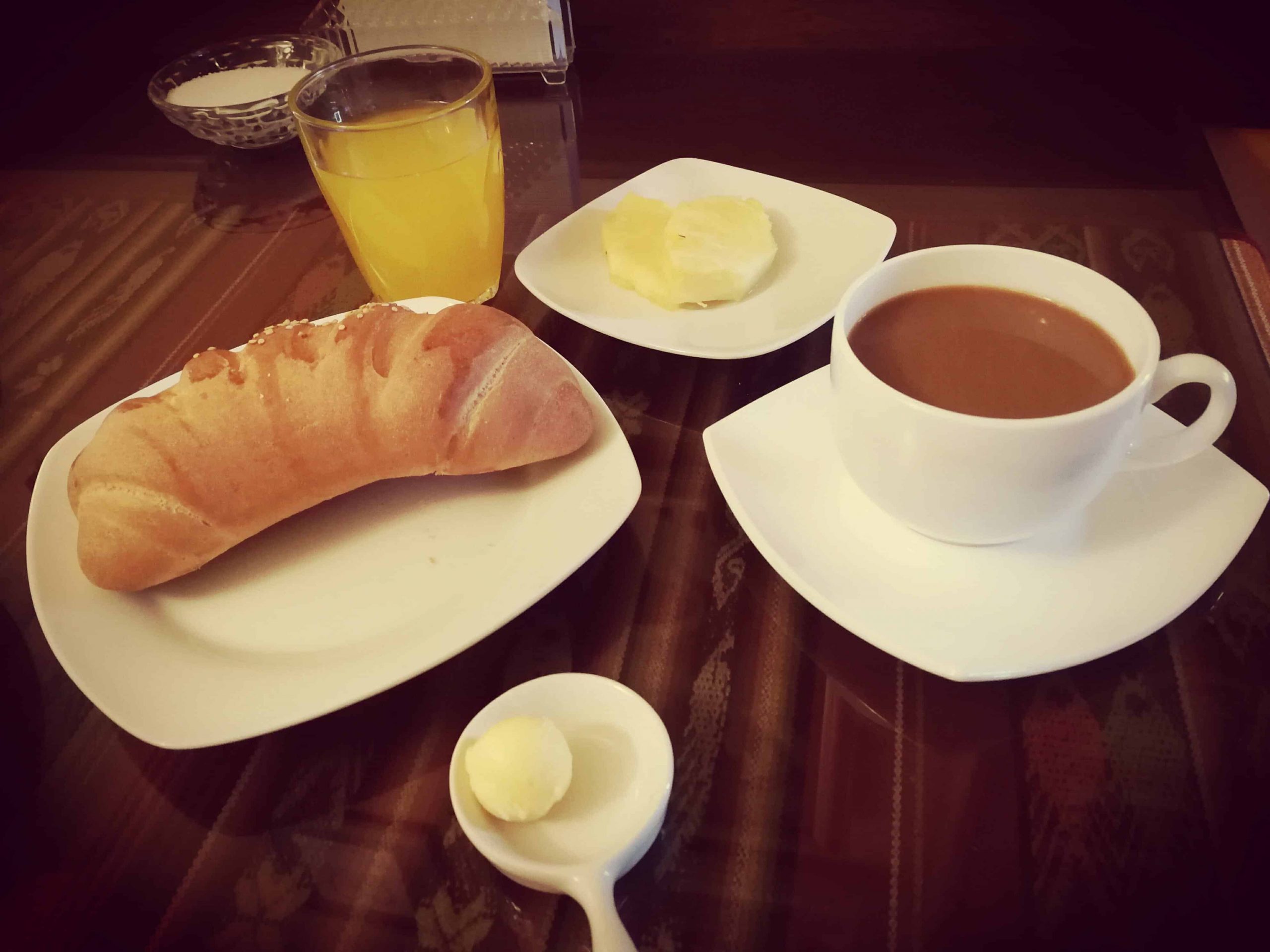 The dining room where we ate was next to the lobby and the boudoir.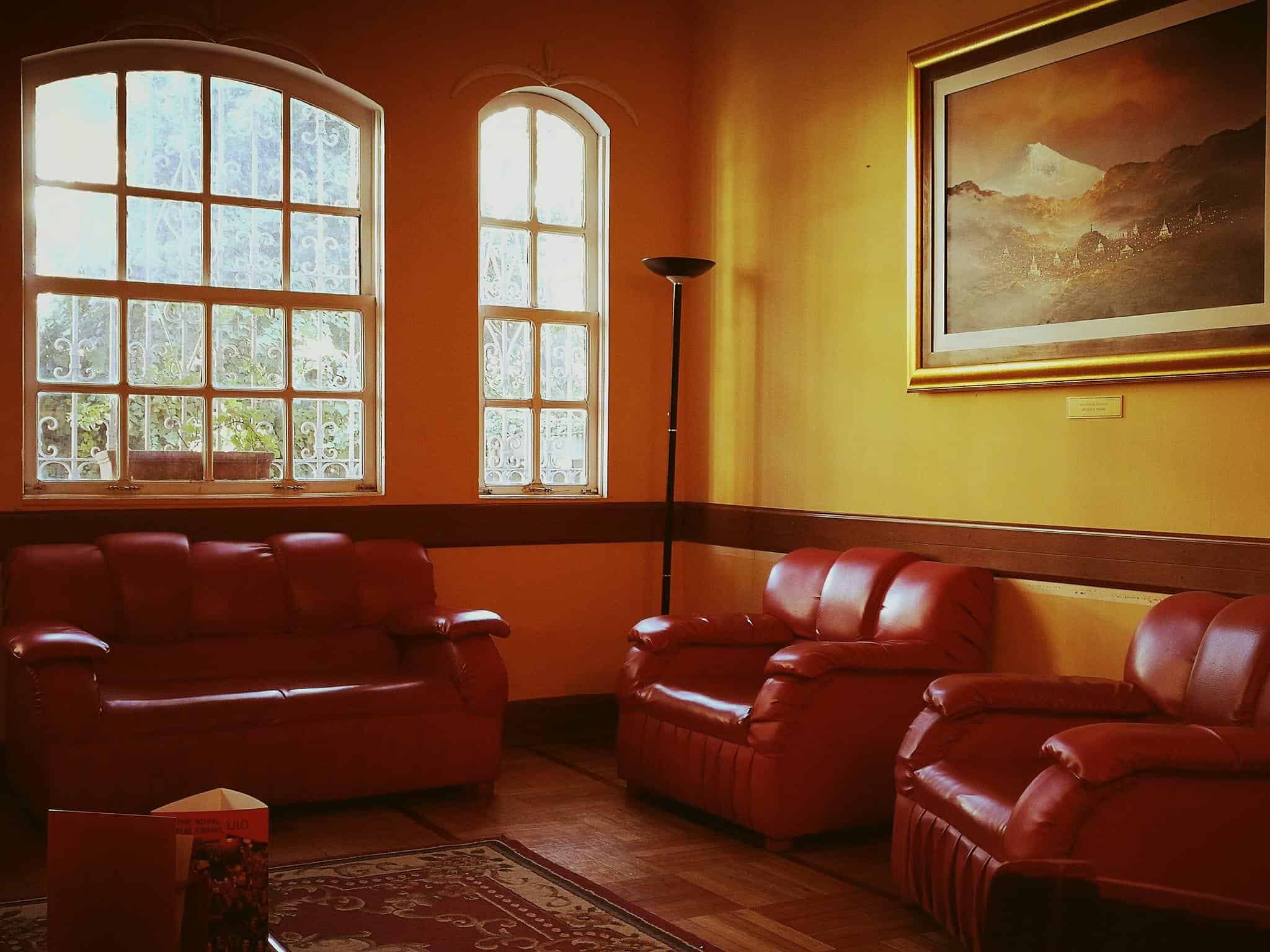 Location
This hotel is very well located since it is in the popular Mariscal neighborhood, right on Plaza Foch, in the middle of the action. This Square offers bars, restaurants, and banks. There are many options for nightlife around the place so it can be a bit loud at night, but nothing too loud for us to sleep.
It took us about 45 minutes at night by taxi to get from the airport to reach the hotel. It is also near a lot of attractions (Historic center, President Palace, museums, churches) that can be reached within a 20 minutes walk or by taxi within 5 to 10 minutes.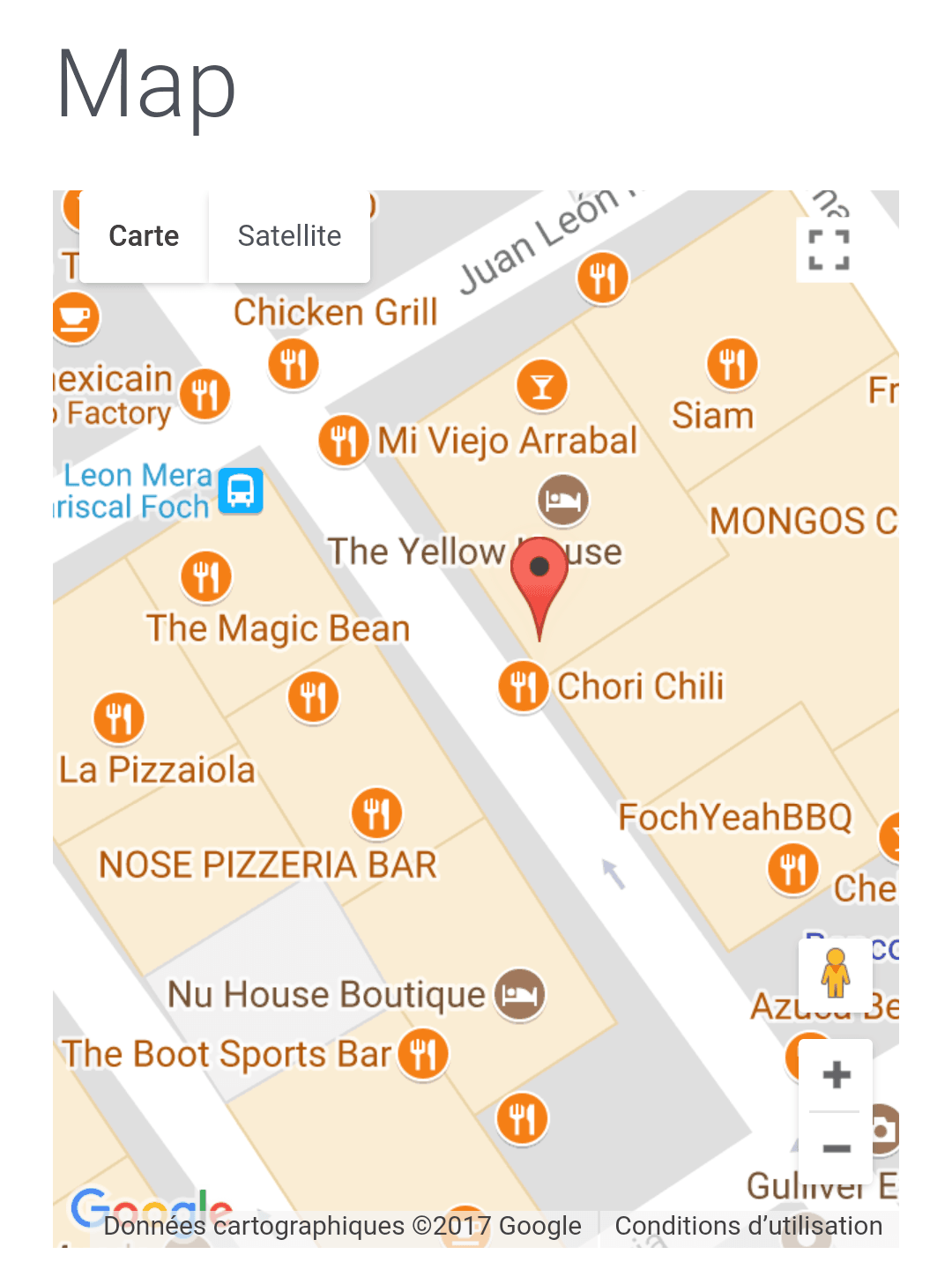 Prices
This place has a very good value for your money since the prices are usually between $25 and $70 CAD for a 1 to 3 people room. They also offer family rooms that can accommodate up to 6 adults and 5 children starting at only $106 CAD + taxes.
You can use this link to book the Yellow House and support Flytrippers at no cost to you!
Bottom Line
Finally, we would definitely recommend this place since it felt very safe, warm and welcoming to us. It was a great hotel for anyone who wants to be centrally located and be able to reach most of their activities and be within walking distance. We had a great time with the owner who took the time to enumerate some of the «must sees» around town. You can check out the hotel website here.
Vous avez déjà séjourné dans cet hôtel? Dites-nous le!
Aidez-nous à faire connaître nos aubaines et nos conseils sur les voyages à bas prix en partageant cet article et surtout ajoutez Flytrippers à vos favoris pour nous permettre de vous aider à naviguer dans le monde des voyages à bas prix!
Divulgation publicitaire: Flytrippers reçoit des commissions sur les liens inclus dans cet article. Nous apprécions que vous utilisiez ceux-ci, surtout que cela ne vous coûte jamais plus cher, et nous vous remercions de nous encourager et nous permettre de continuer à trouver pour vous d'excellents deals et du contenu intéressant. Par souci de transparence, sachez que nous ne recommanderons JAMAIS un produit ou service dans lequel nous n'avons pas confiance ou que nous n'utilisons pas nous-mêmes, puisque notre réputation et notre crédibilité vaut beaucoup plus que les commissions. Ce principe est une partie essentielle et non négociable de tous nos partenariats: nous ne donnerons jamais à aucun tiers parti le moindre contrôle sur notre contenu. Pour plus de détails sur notre politique publicitaire, cliquez ici.
Divulgation éditoriale: Flytrippers a obtenu un séjour commandité à cet hôtel. Dans ces situations, c'est toujours indiqué ici par souci de transparence. Surtout, cela n'affectera JAMAIS notre indépendance éditoriale ni nos reviews impartiales et non-éditées. Ce principe est une partie essentielle et non-négociable de tous nos partenariats: nous ne donnons jamais le contrôle sur notre contenu à une tierce partie. Pour plus de détails sur notre politique éditoriale, cliquez ici.
Partage cet article pour nous aider à aider le plus de gens à voyager plus pour moins: