Last October, we visited Quito, Ecuador's capital. This city is the highest official capital city in the world at an elevation of 2,850 meters above sea level and it was also declared a World Cultural Heritage Site by UNESCO in 1978.
We often have deals to Quito on our  flight deals page, so when you finally decide to come to the city, here is a great accommodation option that we have tried for you. Since there is a lot to see in this city, we spent 2 nights at The Yellow House hotel, a combination of two historic mansions built in 1940. Here is my review of the place.
Arrival and Check-In
We were welcomed in a very friendly, warm and reassuring way by a German family, the owner and her daughter. The team can greet their customers in English, Spanish as well as German. First, to get in the hotel, we had to ring the doorbell to inform the front desk we were there. The front door is always locked to keep the hotel safer. Also, since we arrived very late at night, they showed us our room right away and let us check-in only the morning after, which was greatly appreciated.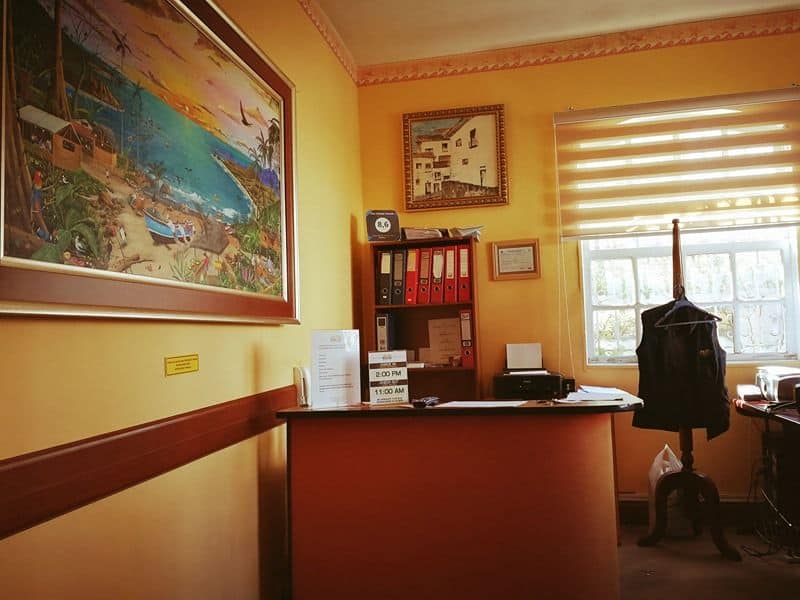 READ ALSO: Cheapest Accommodation Options for Travelers
Rooms
Our room was clean and had a decent size. We had one comfortable double bed, a single bed, and some furniture. The shower worked properly with hot water.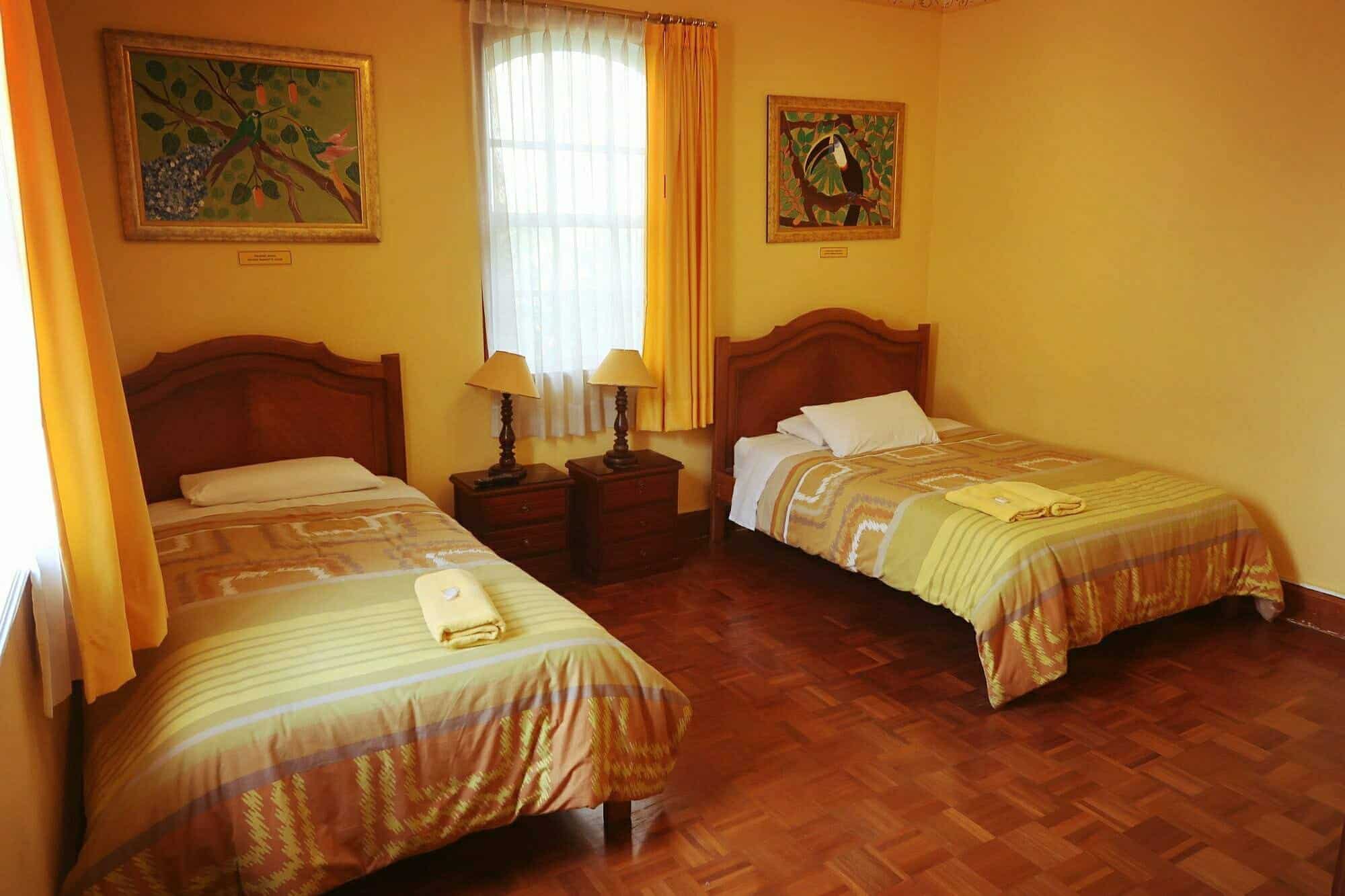 We had towels, but no shampoo or soap, as is often the case in Ecuador, so don't forget to bring yours. The free Wi-Fi worked well all over the room and the common areas, but it wasn't the fastest.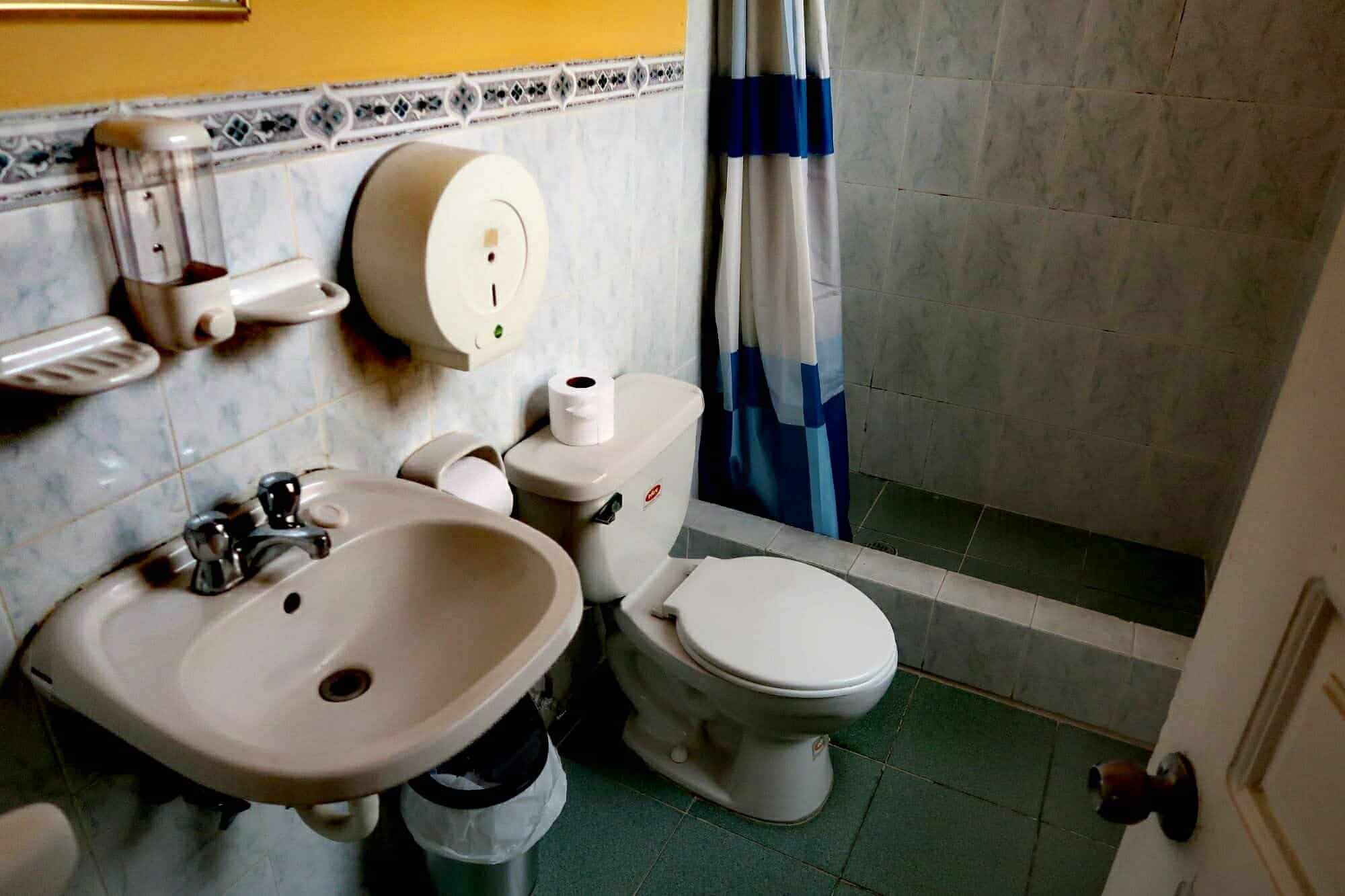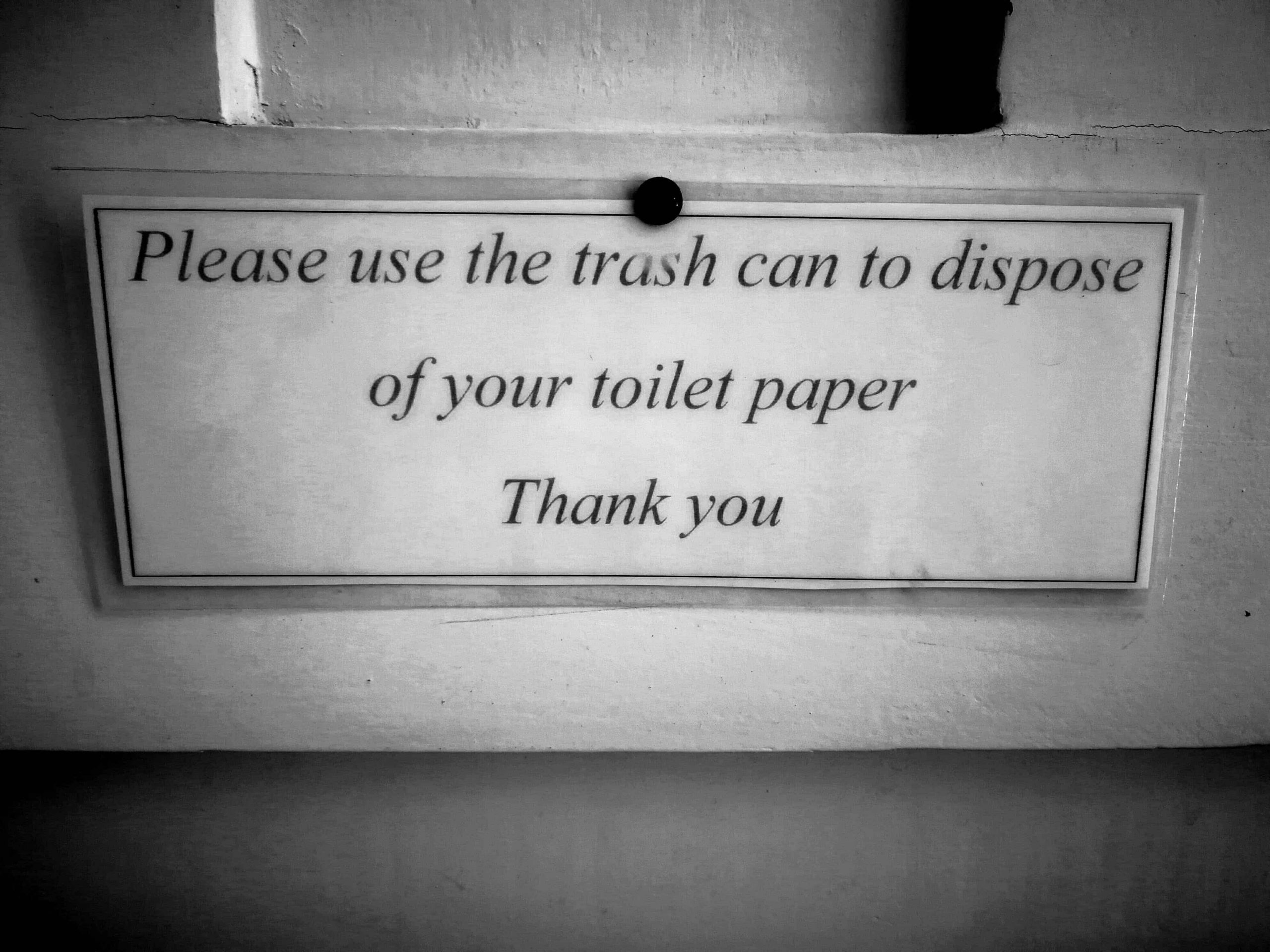 Common Areas
The hotel has an illuminated outdoor courtyard with some tables to sit by a fireplace. I was able to get a bit of work done there as it is a peaceful place with good Wi-Fi.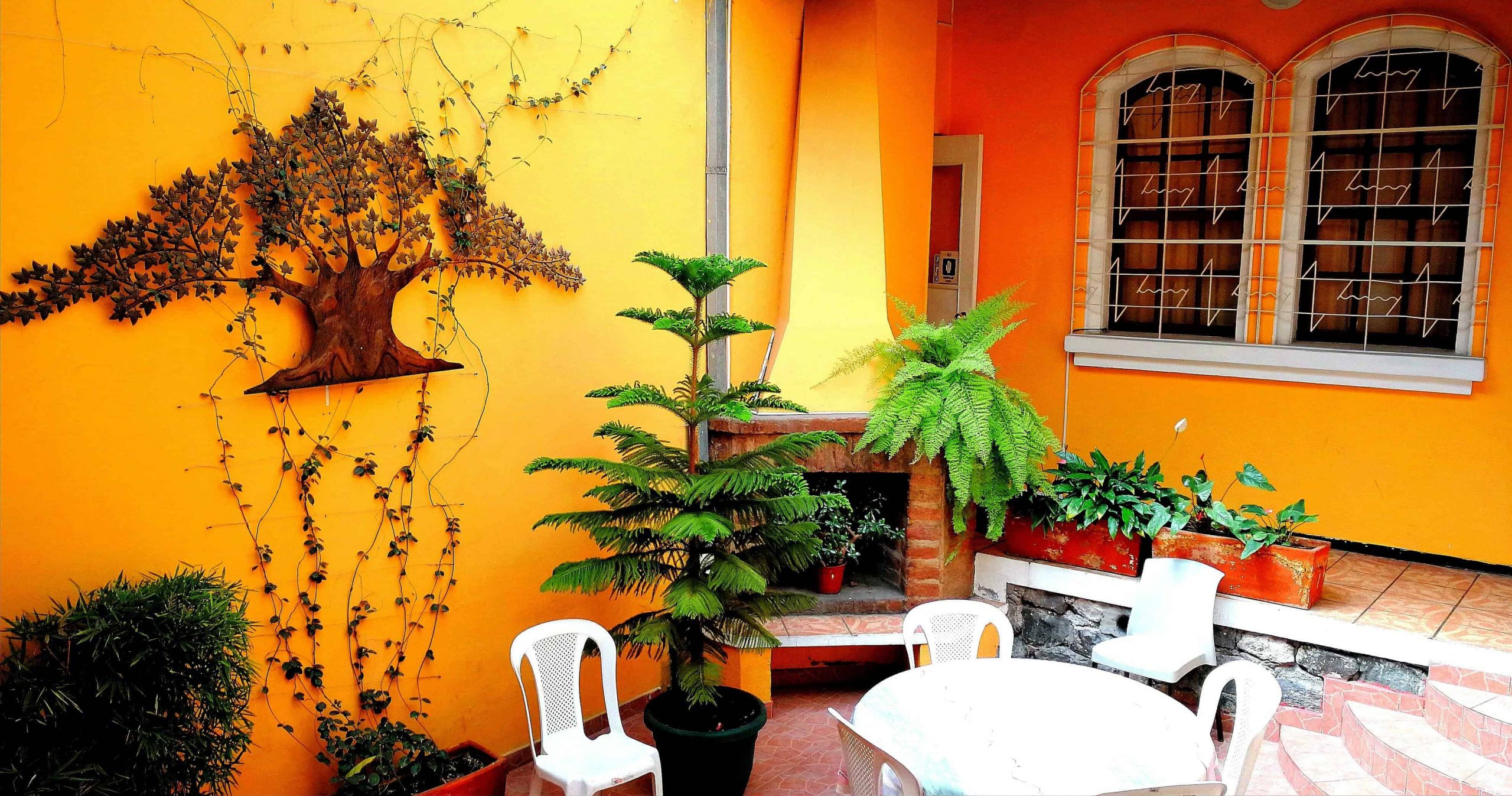 As the hotel is a combination of two mansions, there are a lot of stairs and levels between all rooms. The facade of the hotel has plenty of plants including a huge palm tree.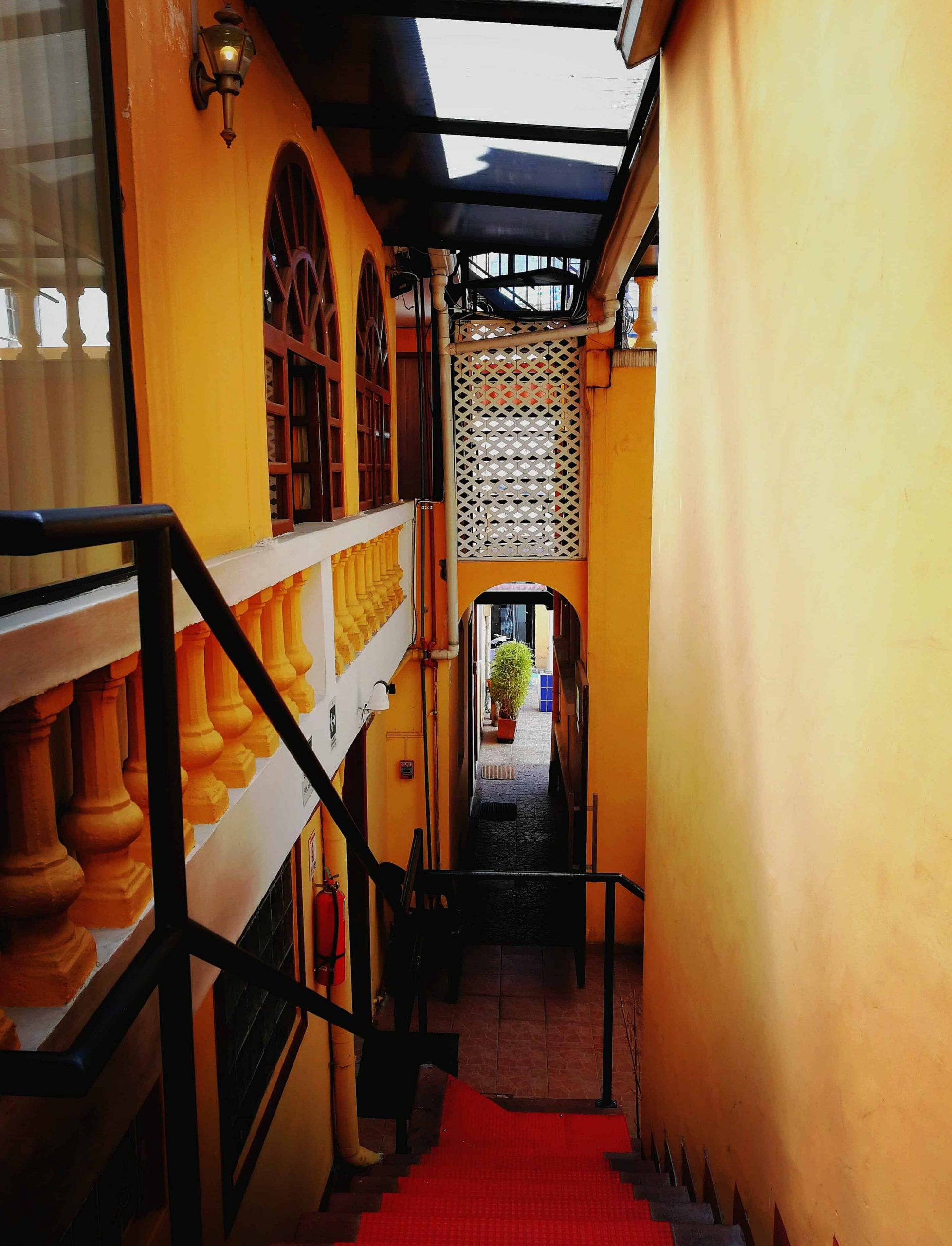 Services
Breakfast was included with our room. The first morning, the owner served the breakfast to customers, which is a nice personal touch. We got eggs, fresh fruits juice, an excellent bread with butter and filtered water.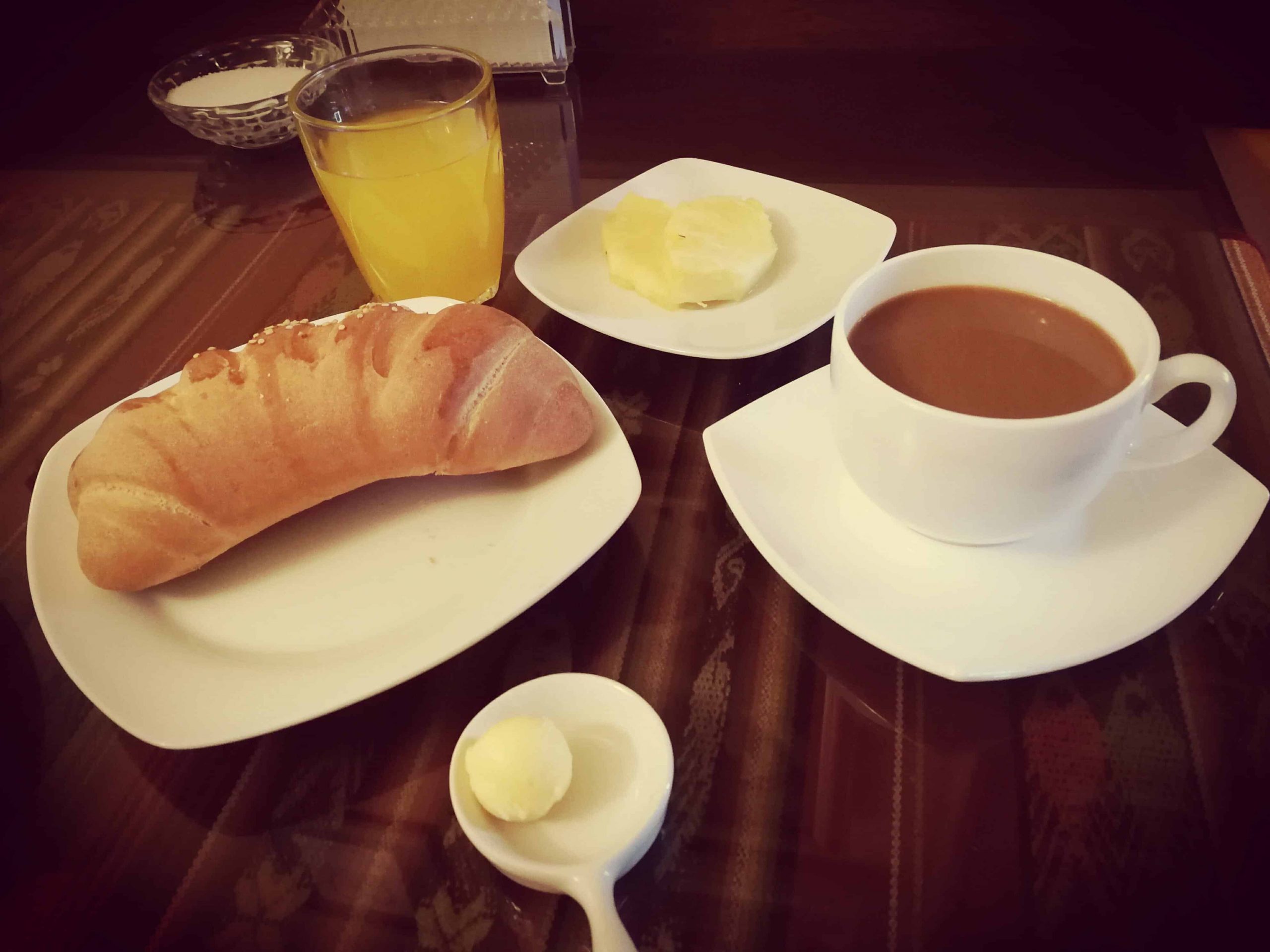 The dining room where we ate was next to the lobby and the boudoir.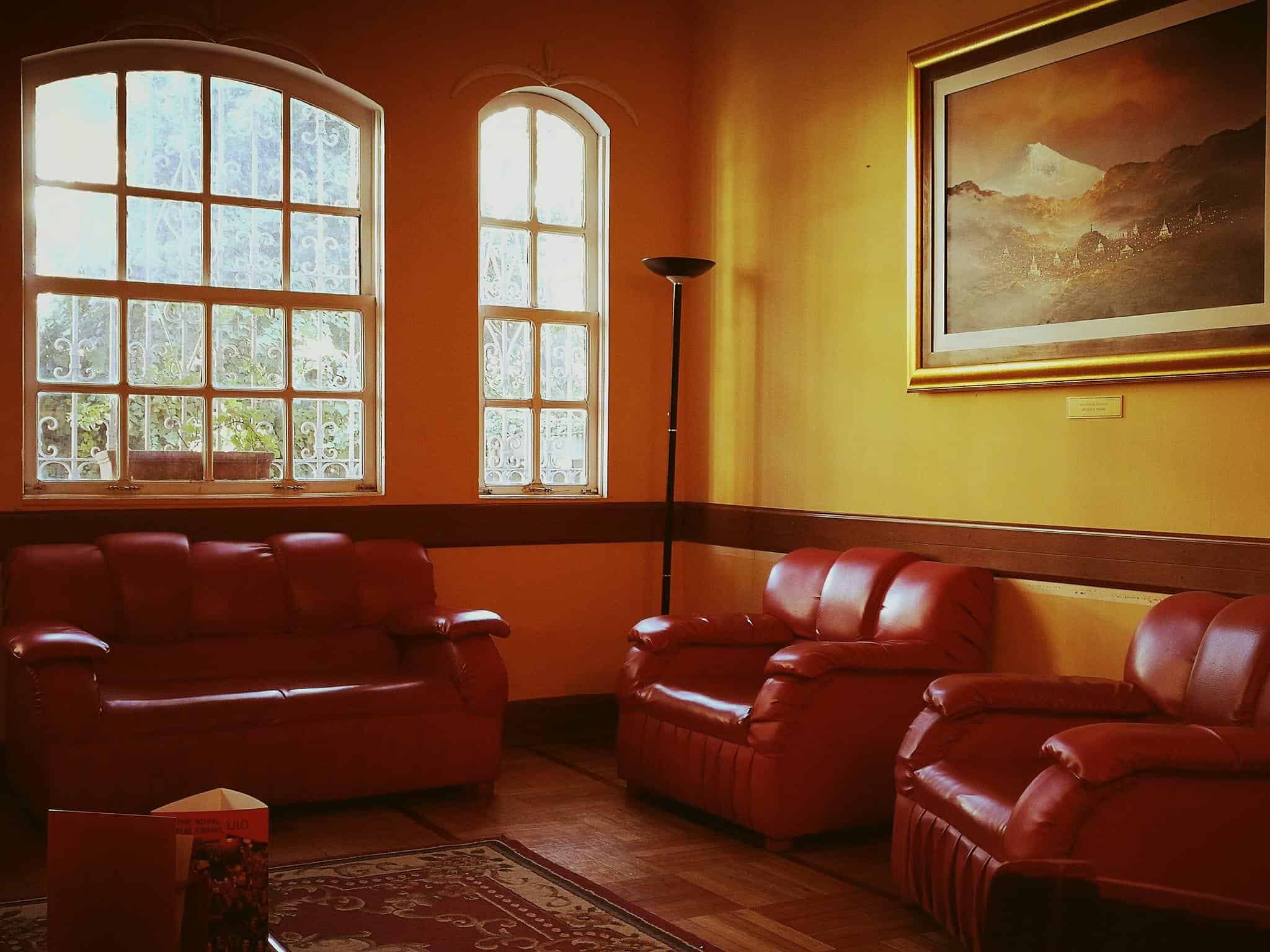 Location
This hotel is very well located since it is in the popular Mariscal neighborhood, right on Plaza Foch, in the middle of the action. This Square offers bars, restaurants, and banks. There are many options for nightlife around the place so it can be a bit loud at night, but nothing too loud for us to sleep.
It took us about 45 minutes at night by taxi to get from the airport to reach the hotel. It is also near a lot of attractions (Historic center, President Palace, museums, churches) that can be reached within a 20 minutes walk or by taxi within 5 to 10 minutes.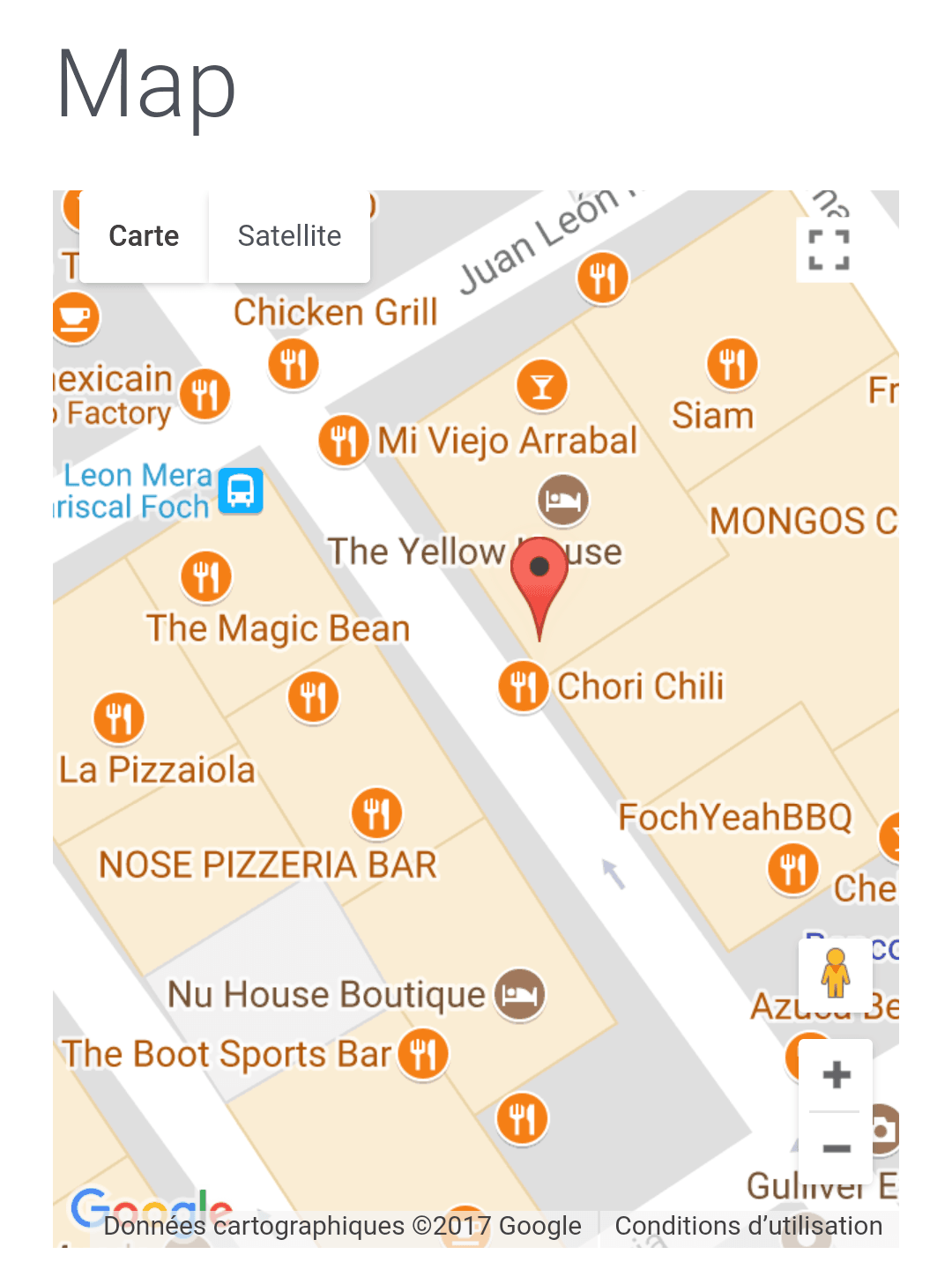 Prices
This place has a very good value for your money since the prices are usually between $25 and $70 CAD for a 1 to 3 people room. They also offer family rooms that can accommodate up to 6 adults and 5 children starting at only $106 CAD + taxes.
You can use this link to book the Yellow House and support Flytrippers at no cost to you!
Bottom Line
Finally, we would definitely recommend this place since it felt very safe, warm and welcoming to us. It was a great hotel for anyone who wants to be centrally located and be able to reach most of their activities and be within walking distance. We had a great time with the owner who took the time to enumerate some of the «must sees» around town. You can check out the hotel website here.
Ever been to Quito? Already stayed at The Yellow House? How was your experience? Let us know in the comments!
Help us spread the word about our flight deals and travel tips by sharing this article and most importantly bookmark Flytrippers so we can help you navigate the world of low-cost travel!
Advertiser Disclosure: Flytrippers receives a commission on links featured in this blog post. We appreciate if you use them, especially given it never costs you anything more to do so, and we thank you for supporting the site and making it possible for us to keep finding the best travel deals and content for you. In the interest of transparency, know that we will NEVER recommend a product or service we do not believe in or that we do not use ourselves, as our reputation and credibility is worth far more than any commission. This principle is an essential and non-negotiable part of all our partnerships: we will never give any third-party any control whatsoever on our content. For more information on our advertiser disclosure, click here.
Share this post to help us help more people travel more for less: