Are you in for an evocative mix of surreal beaches, misty mountains, warm smiles, mighty elephants, majestic whales, great waves, fresh spices, and genuinely fantastic food? The small island of Sri Lanka has it all!
If you are wondering whether or not to take advantage of the next deal to Sri Lanka on Flytrippers' cheap flight deals page, here are a few highlights I found when researching the destination since I just bought one of our deals to go there myself!

Flytrippers' other co-founder Kevin spent a month in Sri Lanka this spring and will also be sharing his favorites in a future post. It was one of his favorite countries ever!
This small island should be on your bucket list. Lonely Planet even named it the world's top destination for 2019. The array of experiences that you'll have in Sri Lanka can be found nowhere else in the world.
Here is a list of 10 must-see places in Sri Lanka.

1. Ella
Ella is a lovely small town in the Badulla District of Uva Province, nestled in the middle of beautiful green countryside. We recommend you stop there when traveling from the North to the South or vice versa.
There are lots of amazing things you can do in Ella, but hiking is what people typically come for.
Top things to do in Ella:
Climb up the Little Adam's Peak

Visit the Nine Arch Bridge

Swim in the Ravana Waterfalls

Hike up to the Ella Rock

2. Kandy to Ella Train
Getting to Ella is as exciting as visiting all the attractions there (or those in Kandy). The Kandy to Ella train journey is probably the most epic train journey in the entire world.
The train will take you through unique landscapes of tea plantations, fantastic mountain sceneries, waterfalls, lovely villages, over old bridges, and beside the smiling faces of local kids all along. It's a 5-hour long journey, and it costs only $1.50 (Sri Lanka is a very affordable country).

3. Sigiriya Rock
Sigiriya Rock, also known as the 8th wonder of the world, is a remarkable piece of architecture. The fortress, located in the heart of the island, is one of the most valuable historical monuments.
It was initially designed as a huge stone lion, but the wars and invasions left the upper parts destroyed. Now it is a UNESCO World Heritage Site.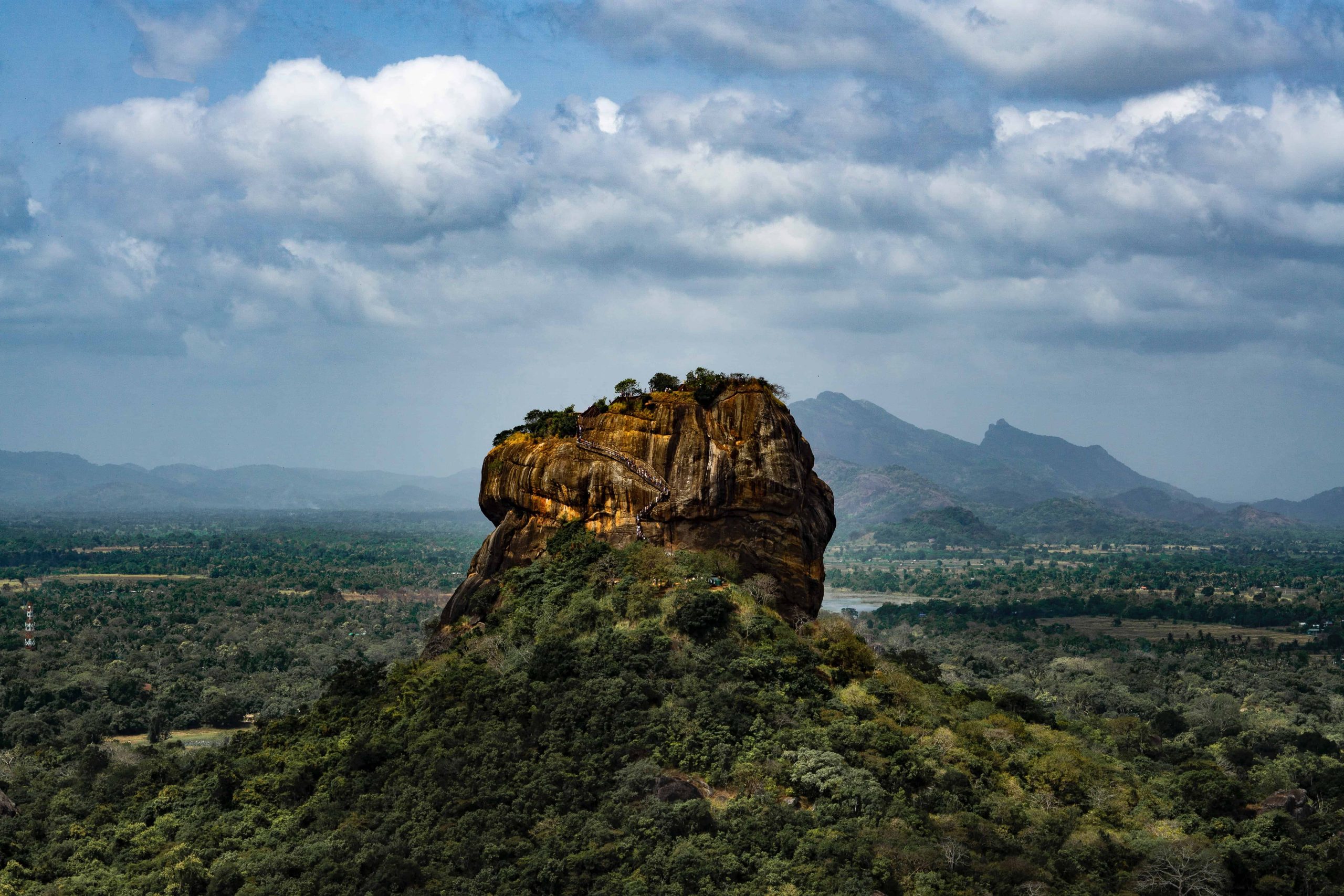 4. Yala National Park
Yala is the most popular national park in Sri Lanka. And for a good reason! Whether you're a wildlife lover, wildlife photographer, or just an adventure seeker, a jungle safari in Yala will be a sensory overload.
You can spot Sri Lankan leopards, elephants, sloth bears, turtles, fishing cats, lizards, buffaloes, flying snakes, Indian cobras, and many more exotic animals.
However, wildlife is not the only thing this park is famous for. You can also take a walk on the sandy beaches or visit the fishing villages.
5. Adam's Peak (Sri Pada)
The holiest place in Sri Lanka, Adam's Peak is a top attraction you should make sure to visit. Each year, thousands and thousands of pilgrims climb Adam's Peak to pay homage to this sacred place.
Some believe this is the first place where Adam stepped foot on Earth. Others think this was the last place where Buddha reached Nirvana and Hindus believe that it's the footstep of Lord Shiva. Long story short, this is a (rare) place where different religions come together and harmoniously pay their respects to their deities.
Being a part of this spiritual journey and the breathtaking views at the top will be one of your best memories of Sri Lanka. The climb includes 5,200 steps and steep trekking, but it doesn't require any technical skills.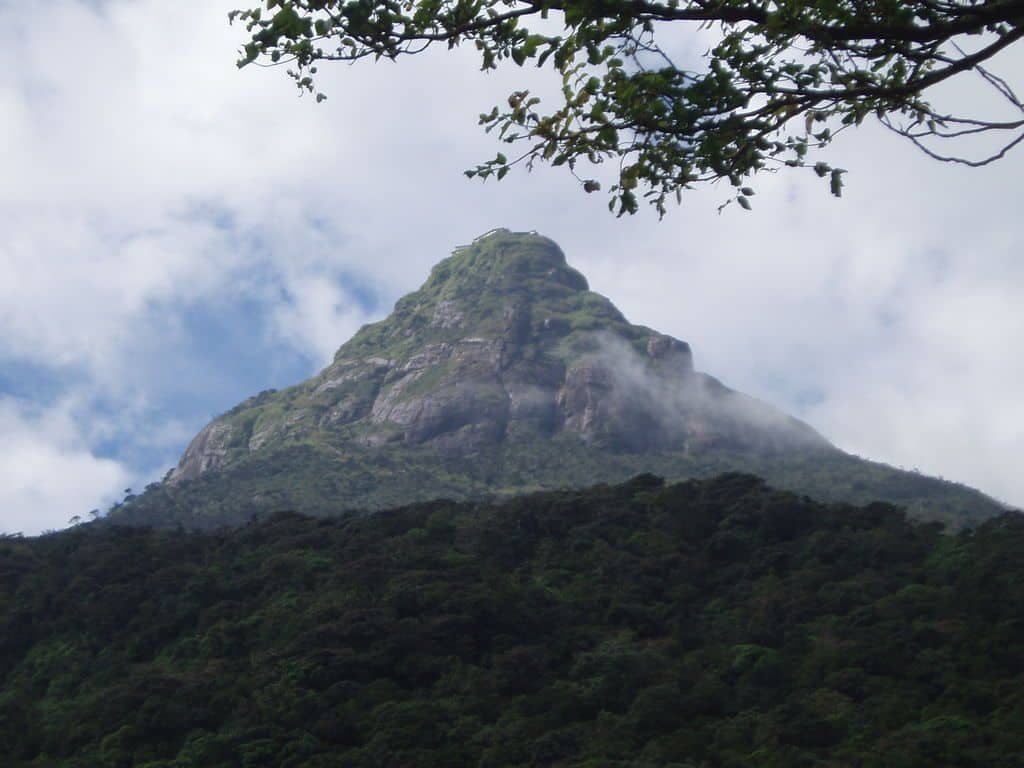 6. Jaffna (and the North)
Primarily influenced by Hindu culture, the northern region of Sri Lanka is quite different from the South. Since the end of the 20 years of civil war in 2009, the North has remained wholly authentic, a bit intriguing and less touristy.

Jaffna is a great city to get to know the vibrant Tamil culture, while the Jaffna Peninsula offers a string of colorful Hindu temples, compelling ancient forts, and isolated islands. Jaffna is also an excellent base for a trip to the idyllic islands or along the coastline.

7. Local Markets
You can find local markets all over Sri Lanka. By exploring the local markets, you'll be able to unravel some secrets of Sri Lanka's culture.
You can try exotic fruits, buy some tea, meet the local vendors, and taste some delicious dishes. Moreover, you'll be directly supporting the local people and their families.
Apparently, the vendors' persuasive skills are pretty advanced, and you'll have to bargain your way to a fair price.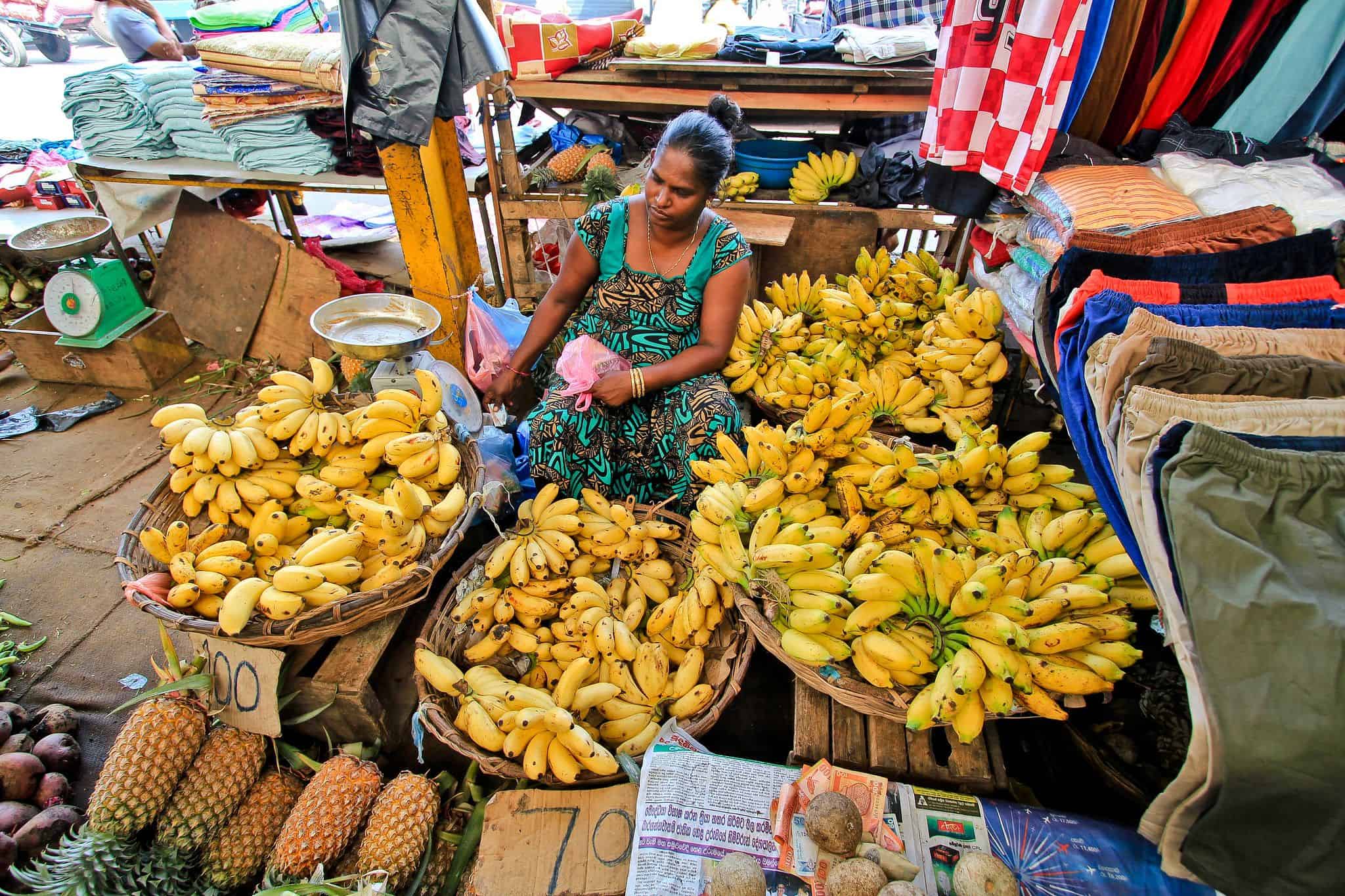 8. Visit a Tea Plantation
Nearly every tea plantation in Sri Lanka organizes short tours where you can see, smell and taste the tea at every step of the production process. The tours usually last about an hour and end in a tasting session. You can also buy some exceptional tea at very reasonable prices.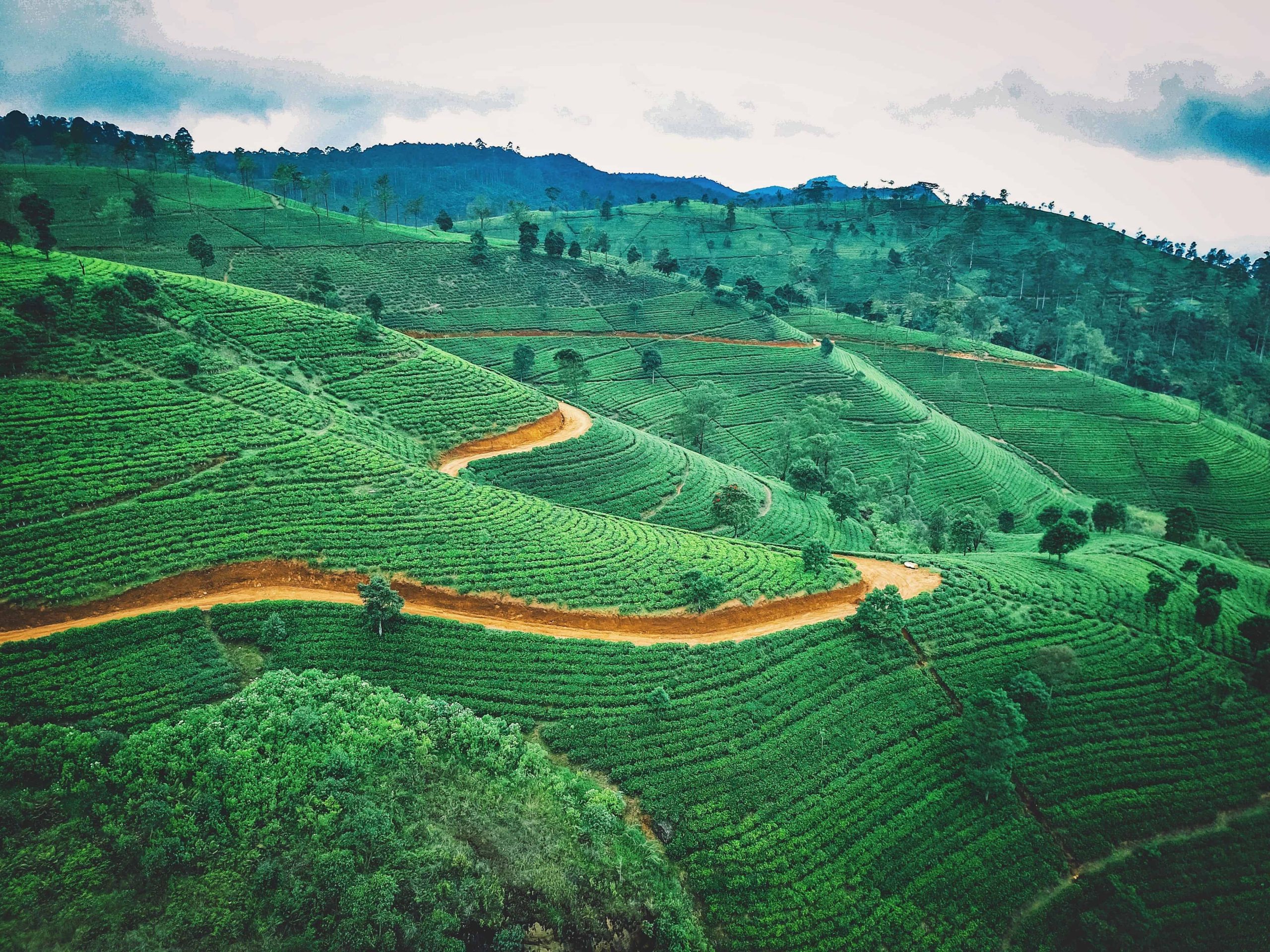 9. Colombo
Whether you've had enough of Sri Lanka's nature (if that's even possible) or you're in the mood for some fun time Colombo is a very different place to discover compared to the rest of the country! It's the country's metropolis.

Many important monuments can be found in the city, and the city is often referred to as the capital, even though officially it is Sri Jayawardenepura Kotte, a suburb nearby.
Those of you interested in nightlife, Colombo apparently knows how to throw a party. Delightful live music, enthusiastic crowds, buzzing casinos, and thriving nightclubs can be found in Colombo.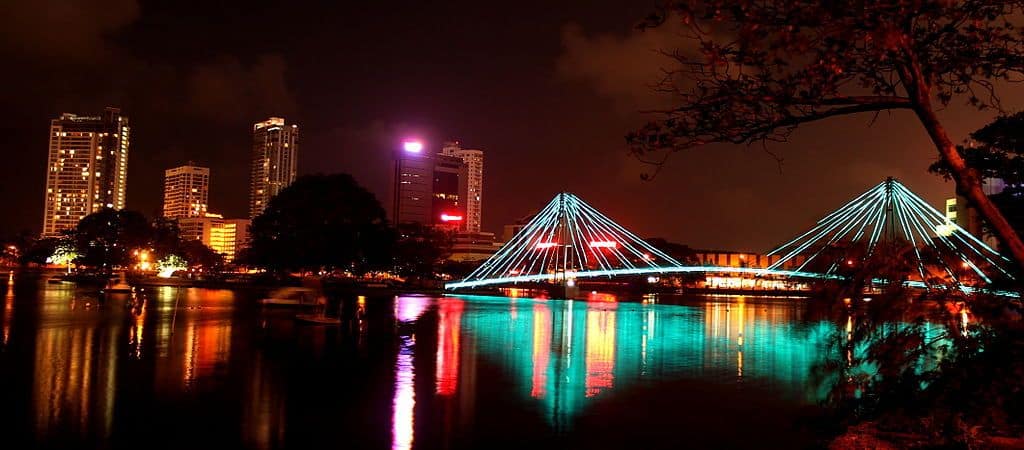 10. Surfing and Scuba Diving in Hikkaduwa
The expansive coastlines and the perfect weather conditions make Sri Lanka a surfers' paradise for beginners. Hikkaduwa, originally a fishing village, is one of the most developed spots for surfing and scuba diving.
It is located to the Southwest of the southern province, about 120 km south of Colombo. The best surf spots in Hikkaduwa are Bennys, Main Reef, North Jetty, and Beach Break… but there are many more around the country too.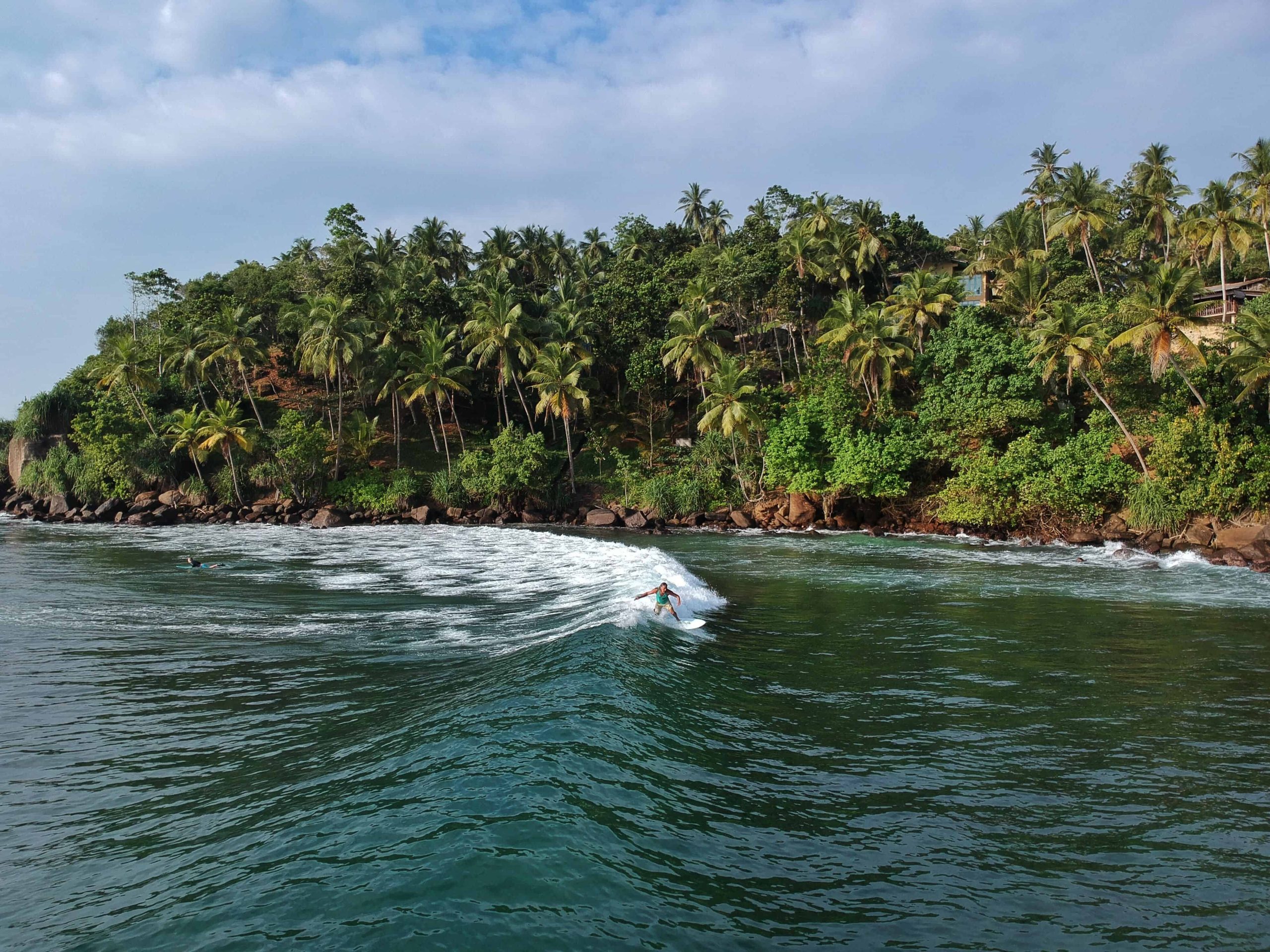 Bonus. Amazing Beaches
At Flytrippers, we love giving you more for your money, so we like to add bonus points to our lists.
For Sri Lanka, we just have to emphasize how beautiful the island's beaches are, and how many of them there are.
Since the country is an island, you'll never be too far from the sea.
Summary
Sri Lanka has a lot to offer. These 10 spots are a great starting point for a visit to the country, and we'll be sharing more soon. If you've already visited this magical island and have a few suggestions to add to our list, let us know!
What would you like to know about Sri Lanka?

Tell us in the comments below.
Help us spread the word about our flight deals and travel tips by sharing this article and most importantly bookmark Flytrippers so we can help you navigate the world of low-cost travel!
Featured image: Sirigiya Rock (credit: Louise Burton)
Advertiser Disclosure: Flytrippers receives a commission on links featured in this blog post. We appreciate if you use them, especially given it never costs you anything more to do so, and we thank you for supporting the site and making it possible for us to keep finding the best travel deals and content for you. In the interest of transparency, know that we will NEVER recommend a product or service we do not believe in or that we do not use ourselves, as our reputation and credibility is worth far more than any commission. This principle is an essential and non-negotiable part of all our partnerships: we will never give any third-party any control whatsoever on our content. For more information on our advertiser disclosure, click here.
Share this post to help us help more people travel more for less: