I'll have a lot of content about my trip to India this summer. But I wanted to start by sharing some photos and impressions from my visit to Agra's famous Taj Mahal, a must-see in northern India — one of the wonders of the world.
It's beautiful… but I'm preparing a controversial Part 2 for you where I explain why I was a little less impressed than I expected (and more importantly the very important lesson to learn from that for all travelers, in my opinion).
You can join 100,000+ savvy Canadian travelers and sign up for our free newsletter to receive all our content like our deals, our tips, etc.
Here's my experience visiting the Taj Mahal.
My visit to the Taj Mahal
The Taj Mahal is undoubtedly the most famous monument and place in all of India (and even all of South Asia, which is one of the 6 different regions of Asia, which I introduced you to this week). It's obviously a UNESCO World Heritage Site.
It's located in Agra, about 250 kilometers from Delhi, the capital of the country currently known as India (it may be renamed Bharat; to be continued).
I was part of a delegation of Canadian entrepreneurs for a G20 pre-summit in Delhi (I'll tell you more about the context of the trip in a future post), so we chartered buses to Agra all together. But you can get there by bus or train very easily.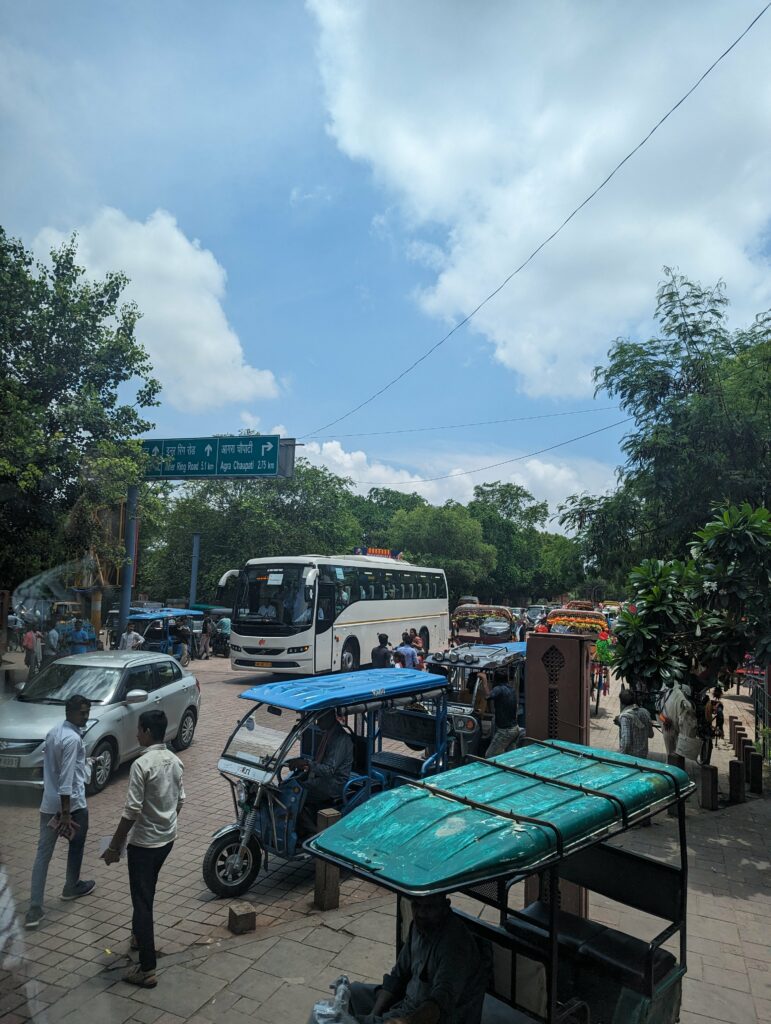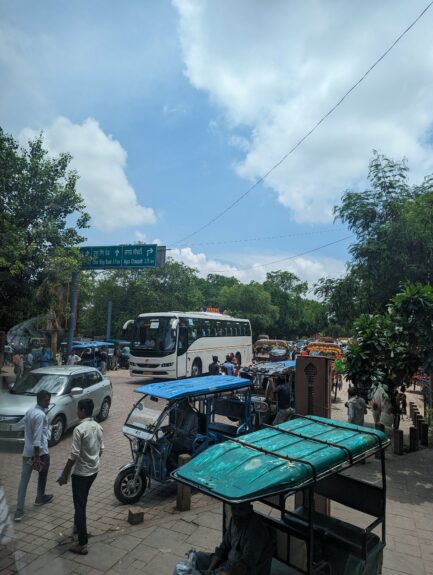 The streets of Agra are a bit chaotic, as you'd expect from northern India.
However, once inside the enormous Taj Mahal site, however, it's a whole other world. The architecture and landscaping give it a more zen-like atmosphere, even though it's very crowded and full.
The gigantic entrance to the main monument is itself a magnificent example of Islamic art.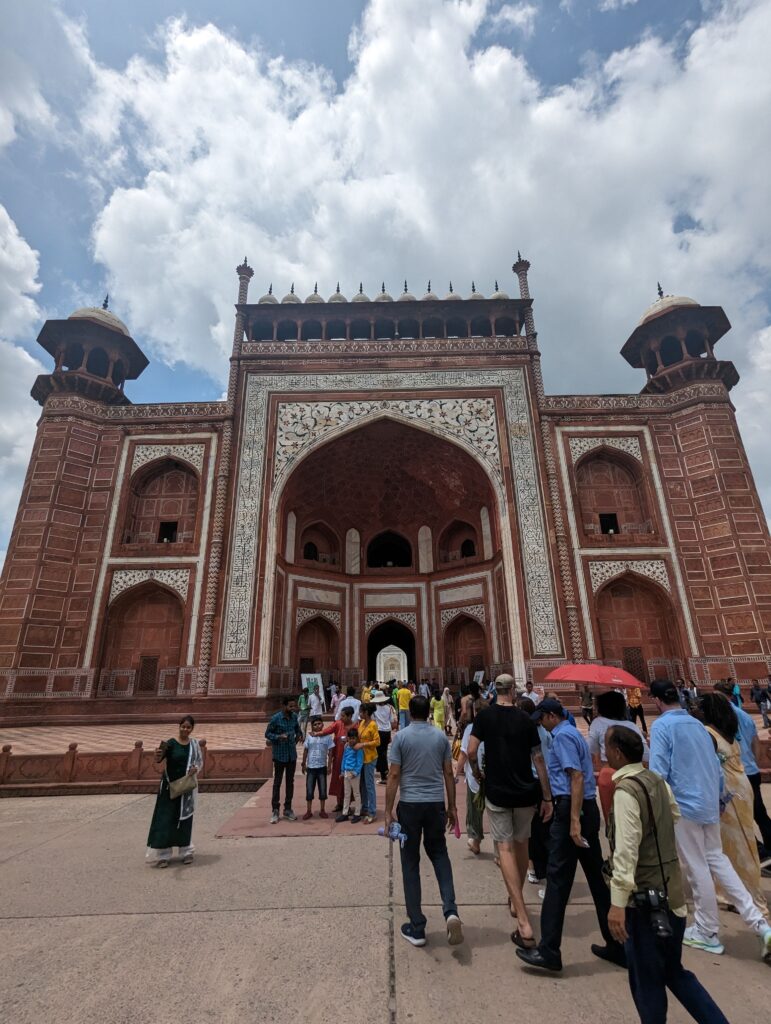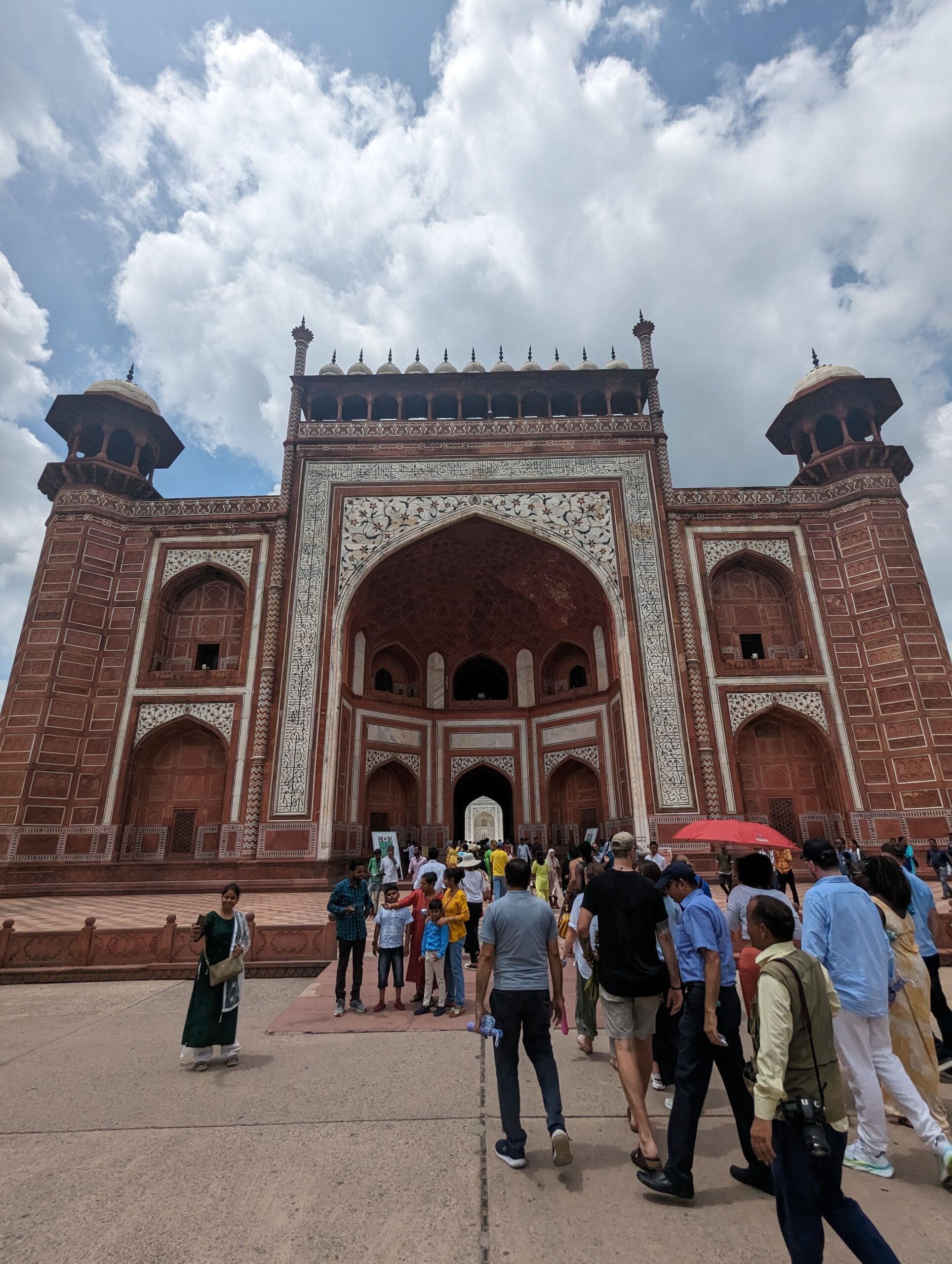 As soon as you start to see the iconic Taj Mahal itself through the door…
It's really impressive.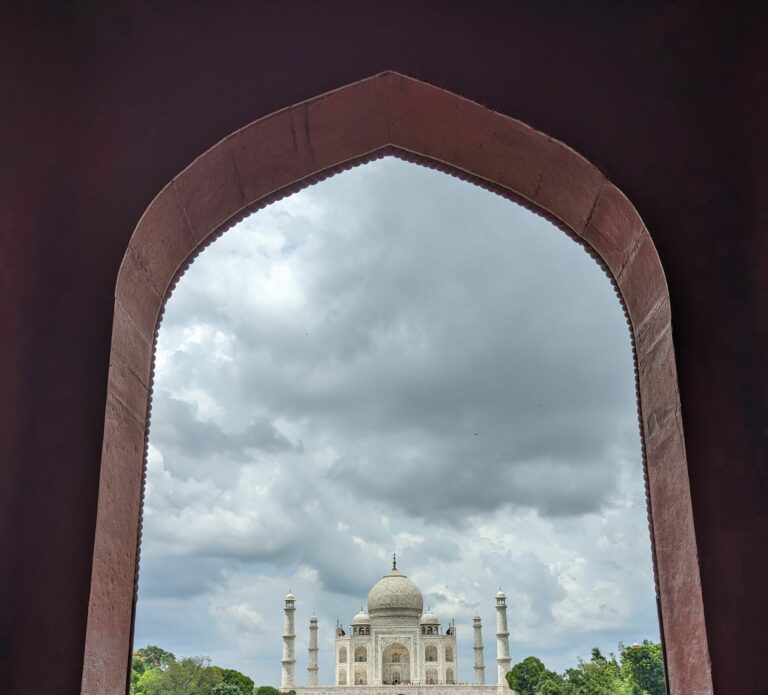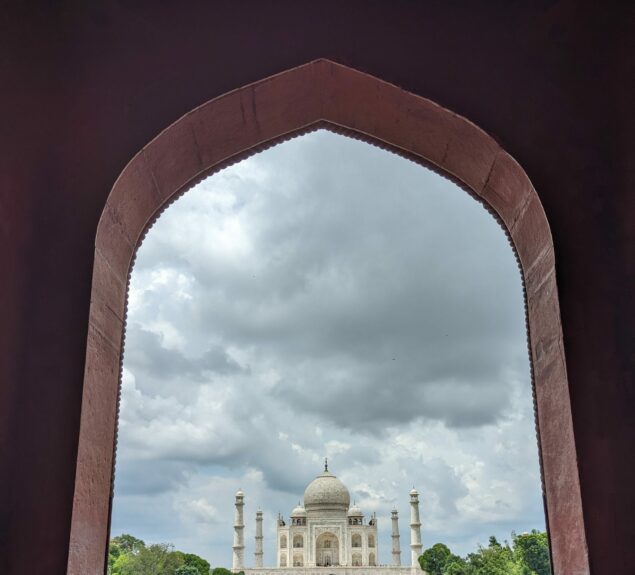 There's a lot of people though, unsurprisingly.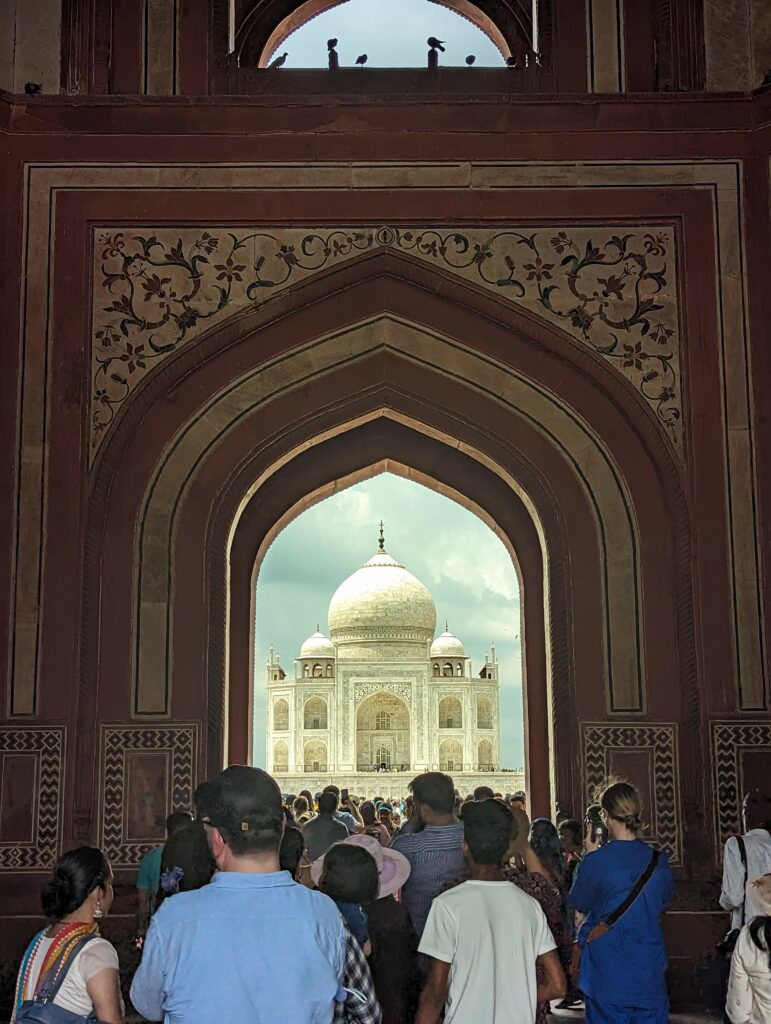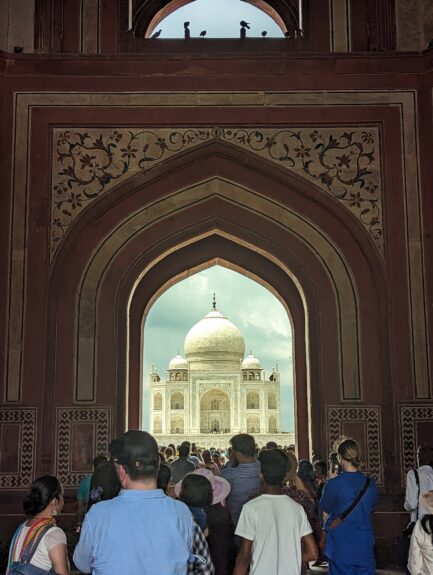 Almost everyone has heard of the Taj Mahal, but maybe you don't know the story.
It's a huge white marble mausoleum dating back to the 17th century, and the Mughal emperor of the time had it built (by 20,000 artisans) to contain the tomb of his favorite wife. It's a symbol of love.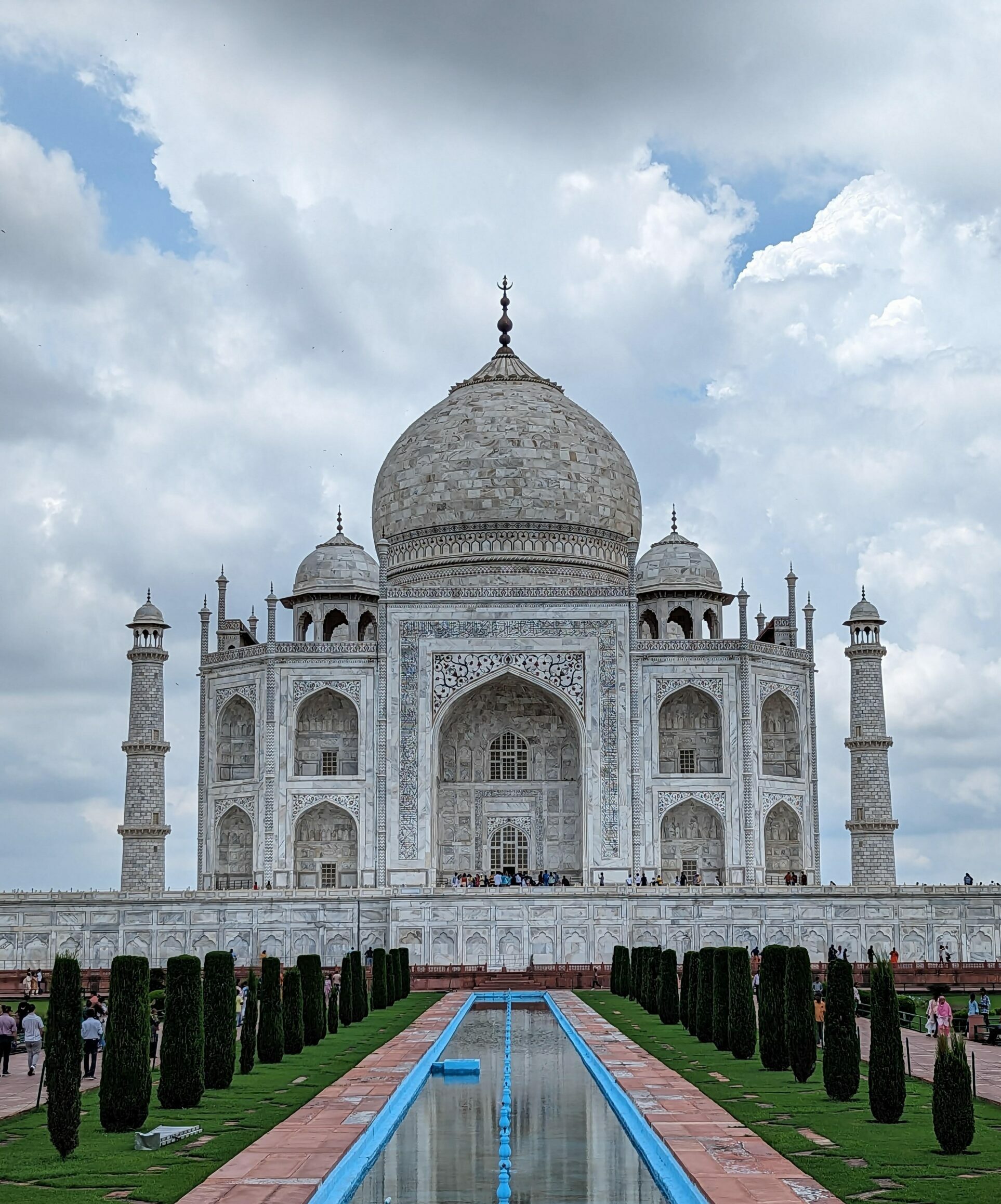 In terms of religion, most people associate India with Hinduism, of course.
But the Taj Mahal is India's finest example of Islamic art and architecture. Only 14% of India's population is Muslim nowadays, but 14% of 1.4 billion… that's a lot of people (about 4 times the population of Canada).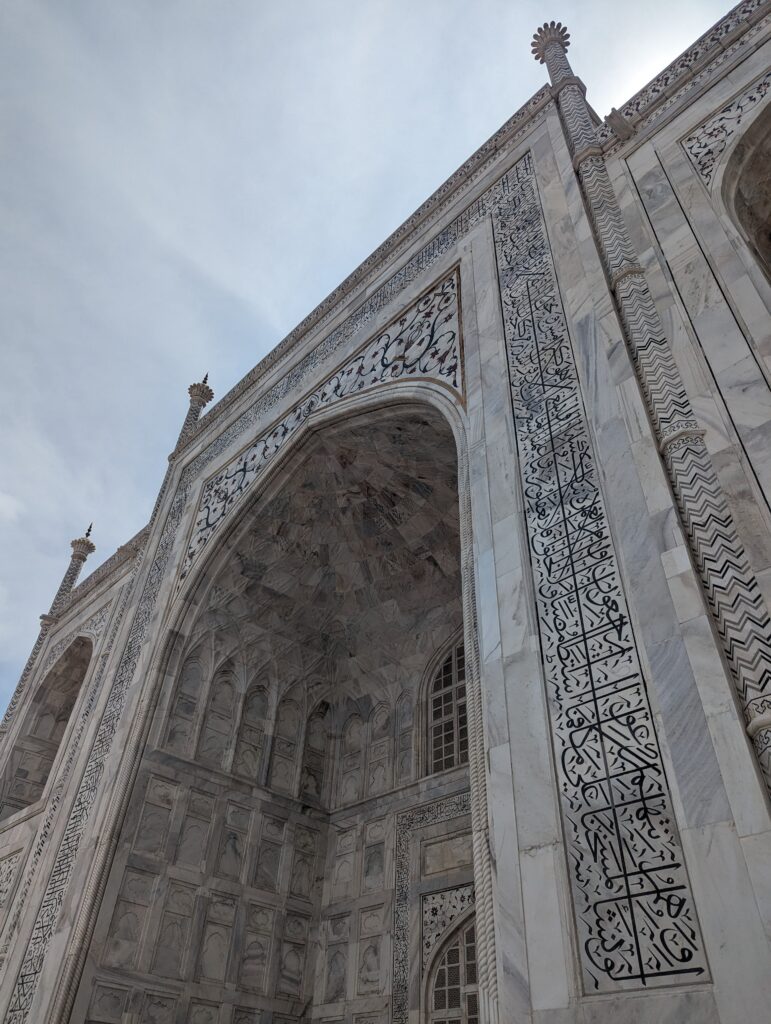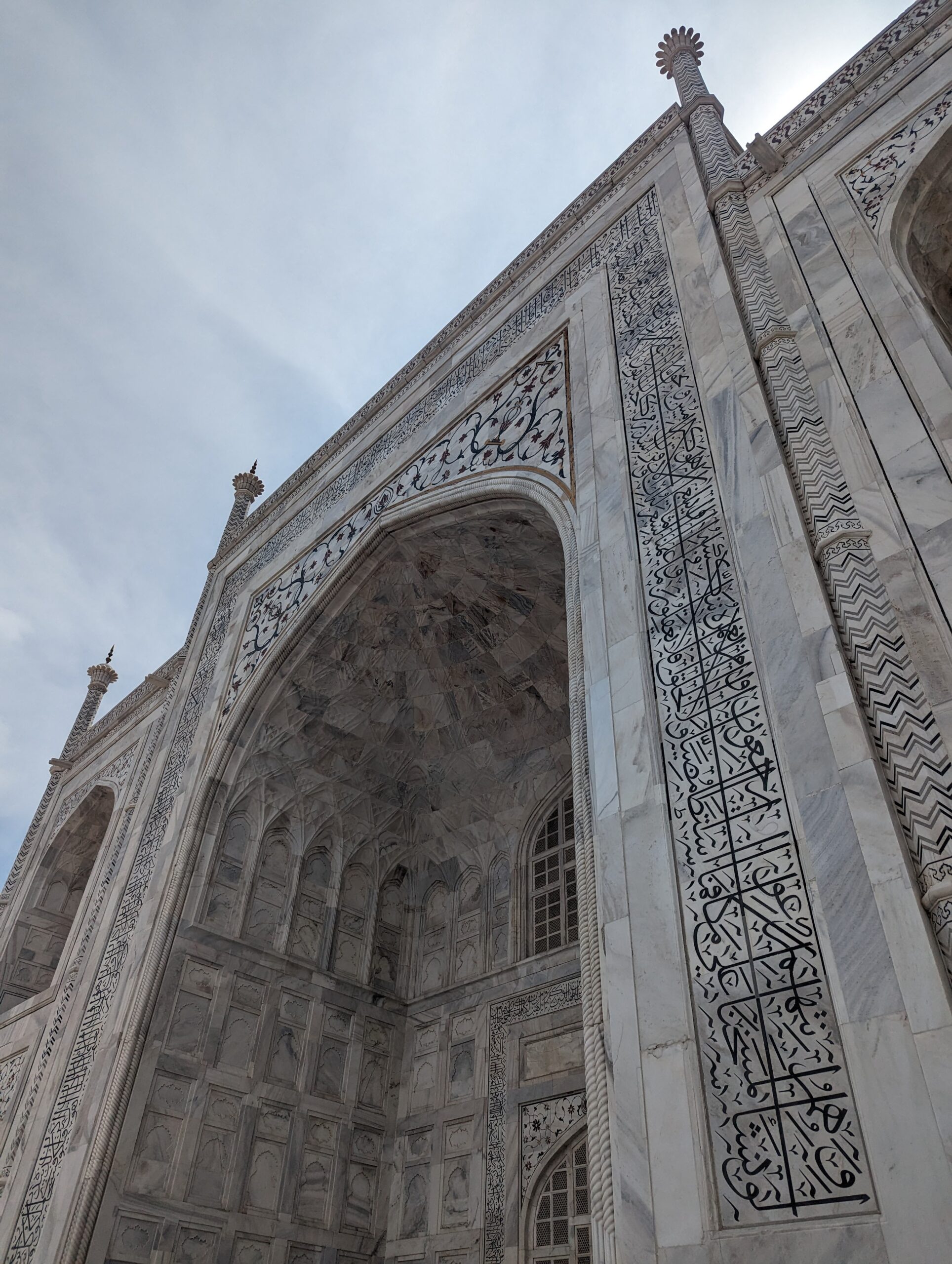 About 400 years ago, the Mughal Empire ruled this region and the Taj Mahal is one of their most beautiful legacies.
I'm passionate about architecture, but I think that even if you're not, you can't help but find it magnificent.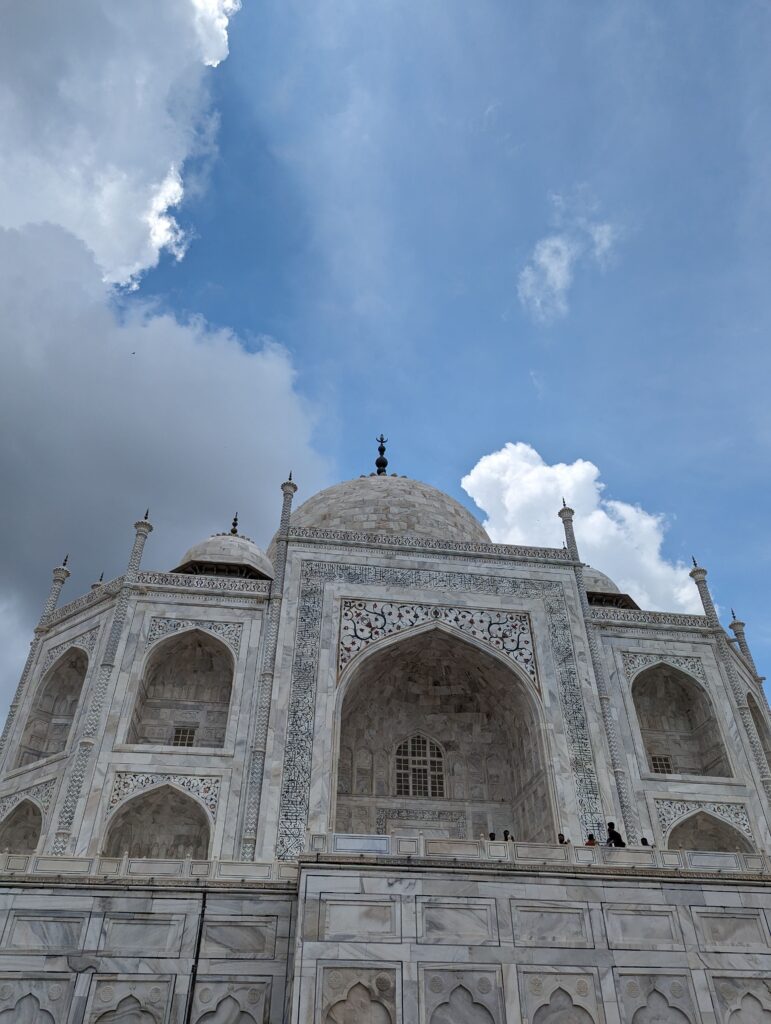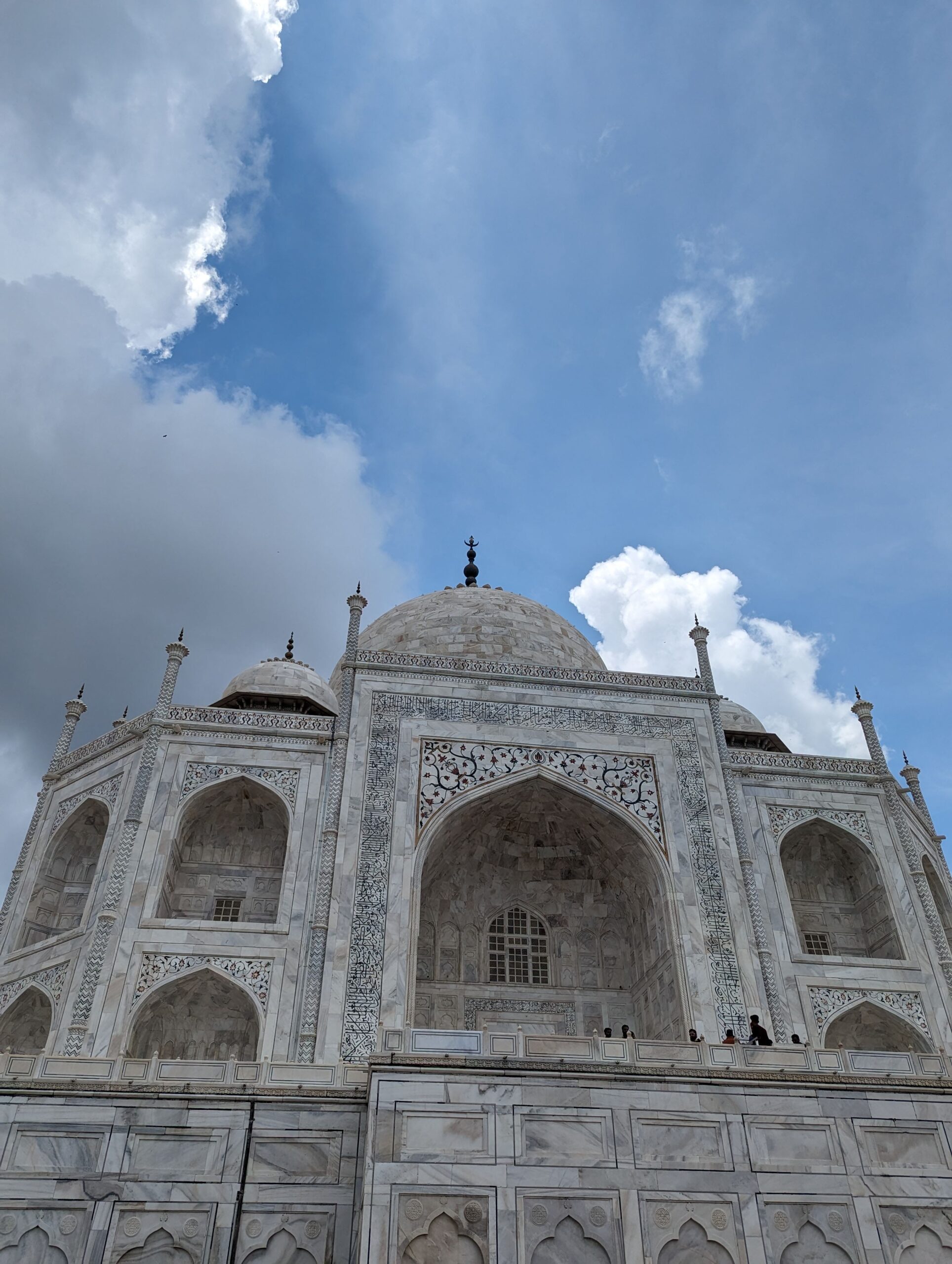 The level of detail and the symmetry are striking.
But above all, it's the sheer enormity of the monument that's most impressive. It's simply a massive building.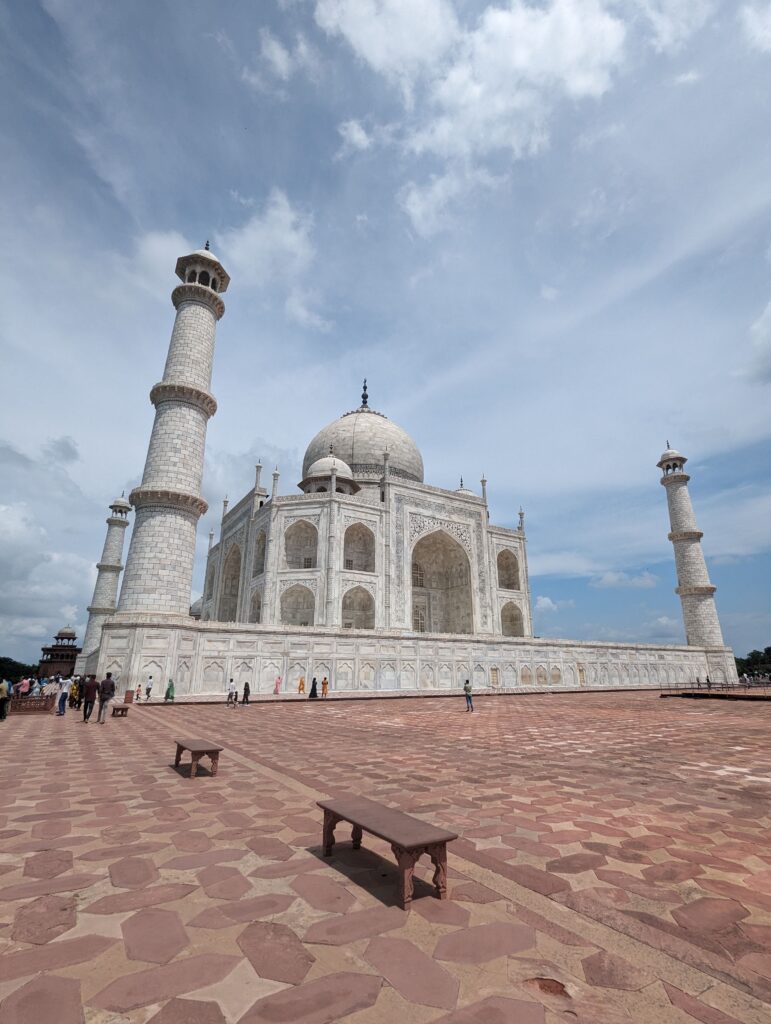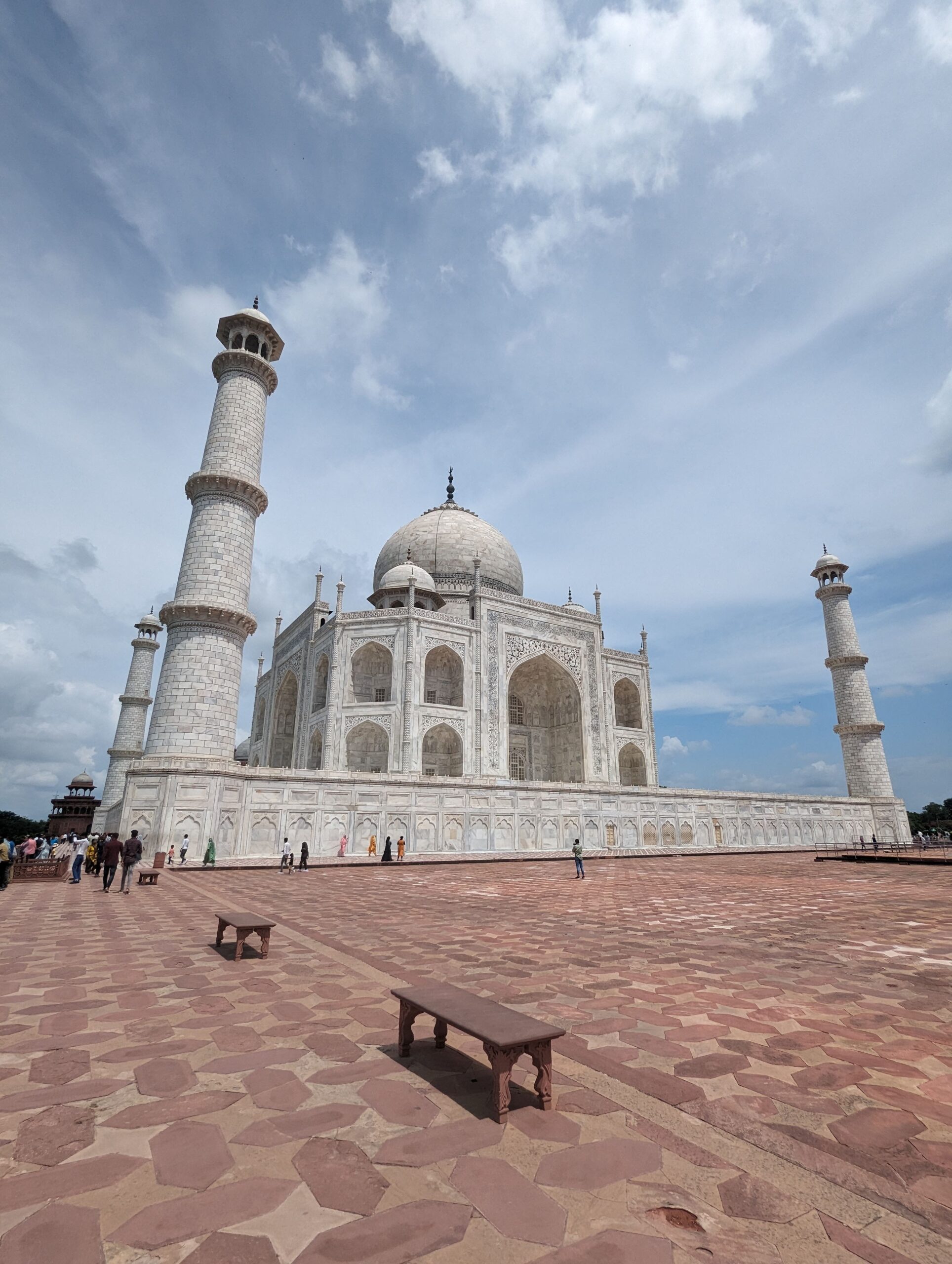 And it's not just the monument itself that's beautiful.
All the surrounding gardens are lovely, especially the main alley with its trees and the very long pool that gives the iconic photo of the Taj Mahal.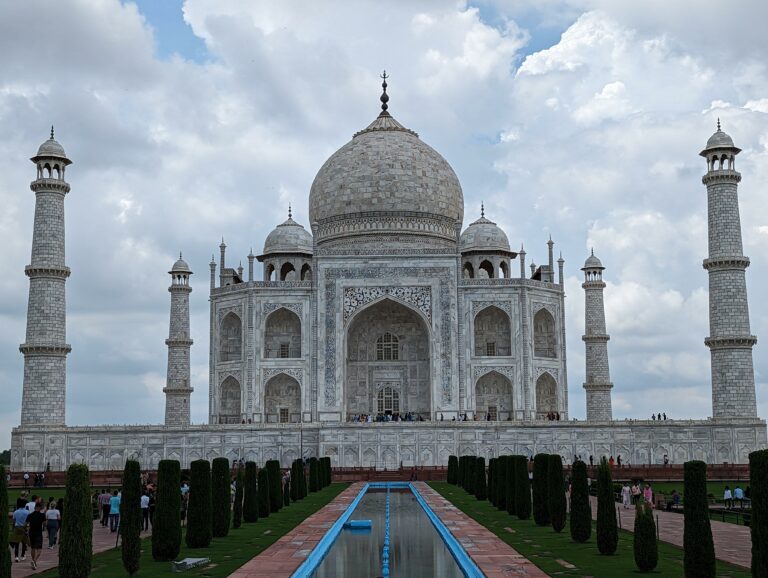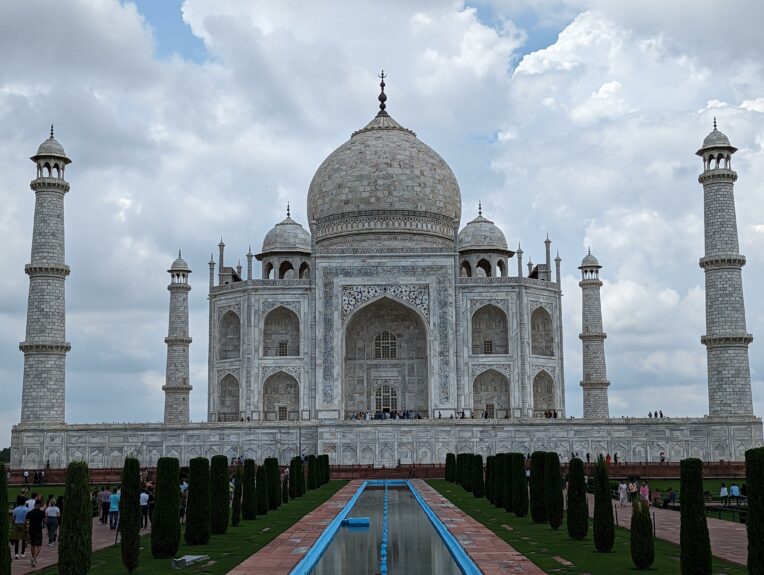 The interior of the monument is also very impressive, but photos are not allowed.
Speaking of photos, on top of taking plenty yourself to remember your visit to the Taj Mahal, also allow time to be asked to take photos with locals. Especially if you're white/pale like me at least.
As you know if you've traveled a bit outside of the popular places, you'll be asked to do that often in many countries. It's normal in many cultures to want a photo with exotic-looking visitors. But I've never been asked as often in one place, that's for sure.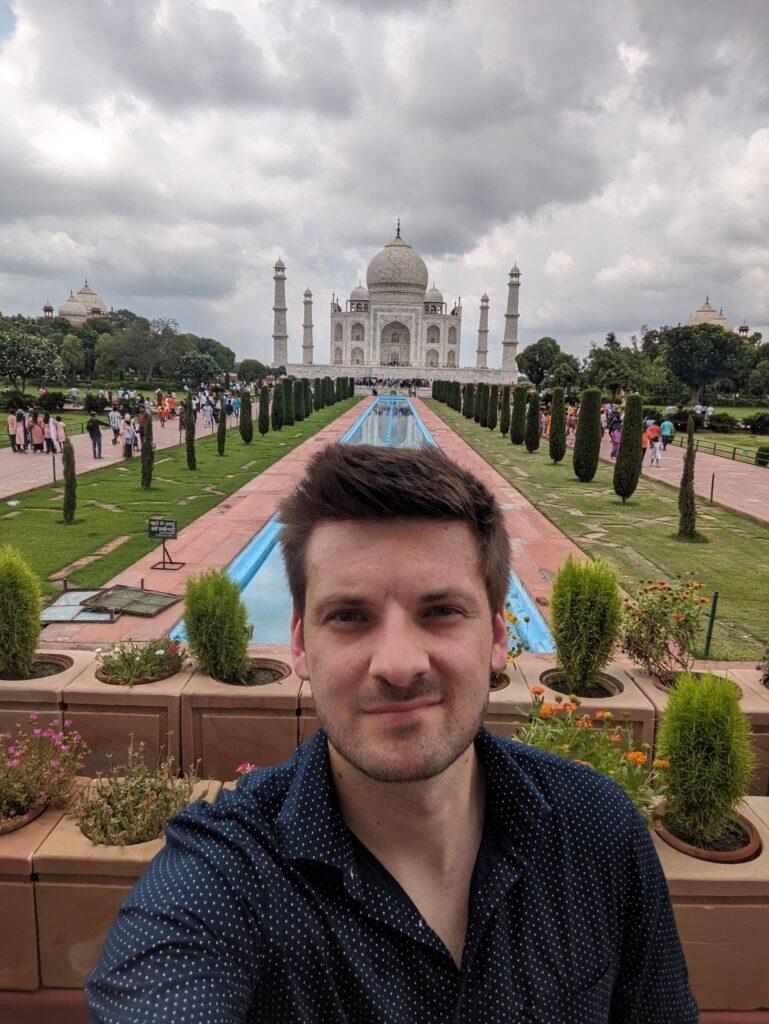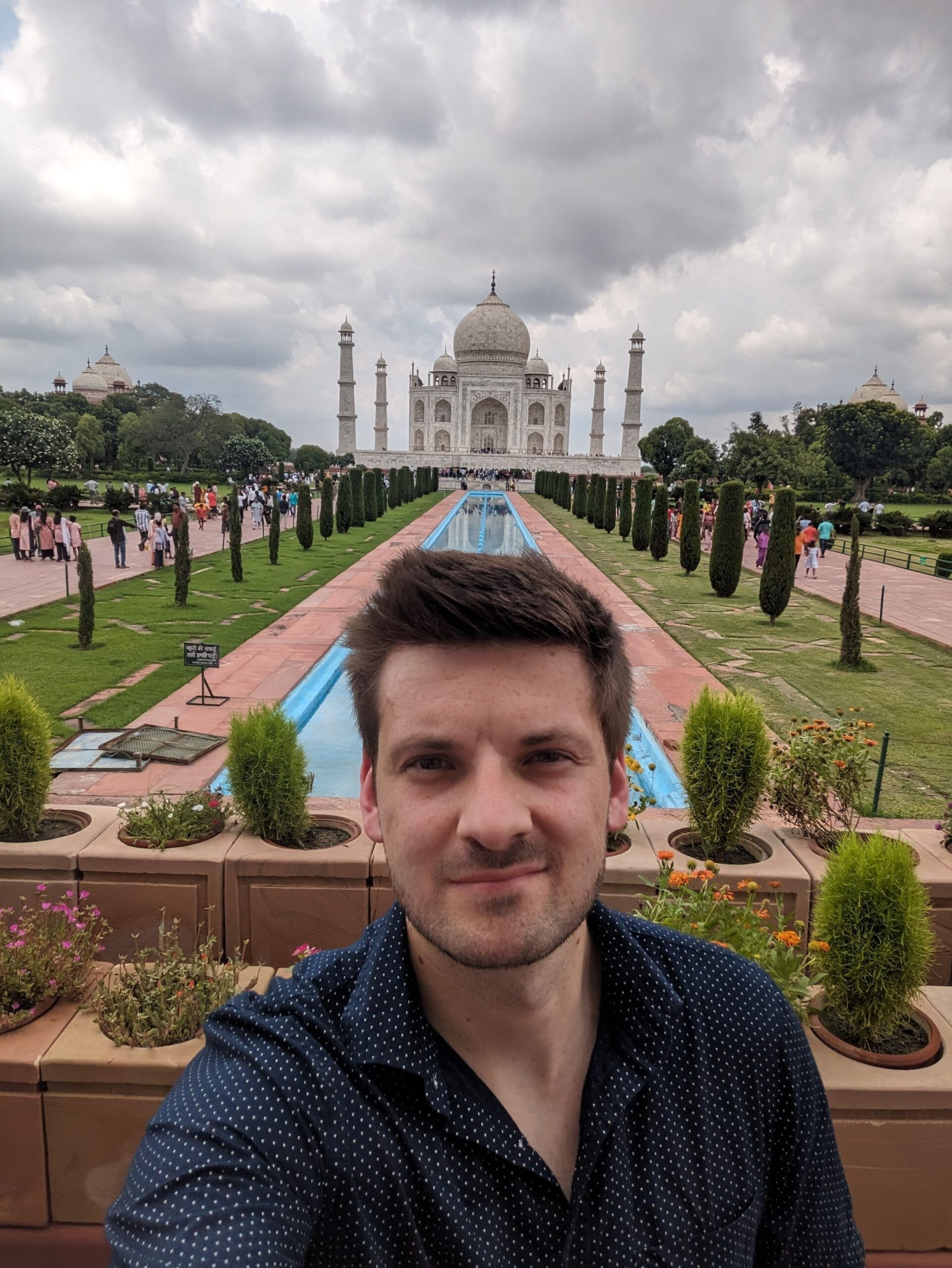 It surprinsingly doesn't show too much in this photo, but it was excessively hot at the Taj Mahal. Visiting in peak early afternoon hours in the middle of July was intense. I've often been hot while exploring 70 countries, but honestly, it was one of the hottest times of my life.
The sun was beating down solidly, even if it was a little cloudy. If you aren't going for a G20 pre-summit with fixed dates, you should obviously avoid traveling in July/August if you're not 100% obligated to take your time off from work in summer.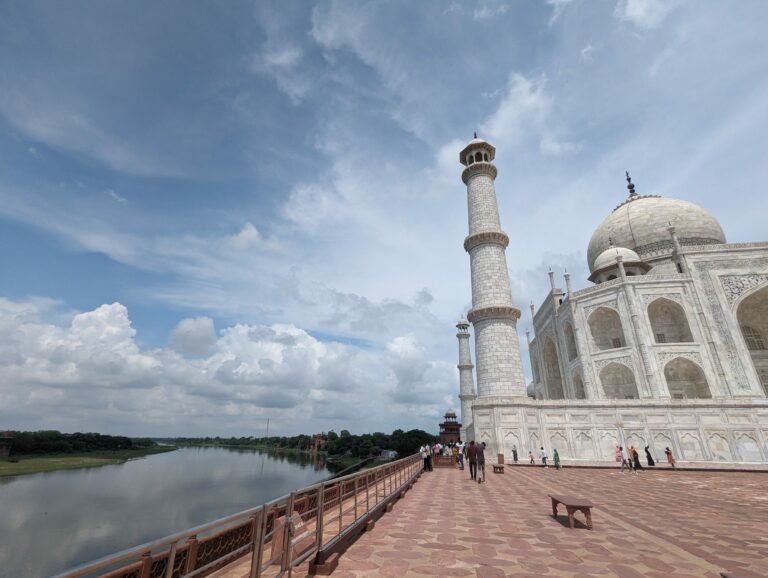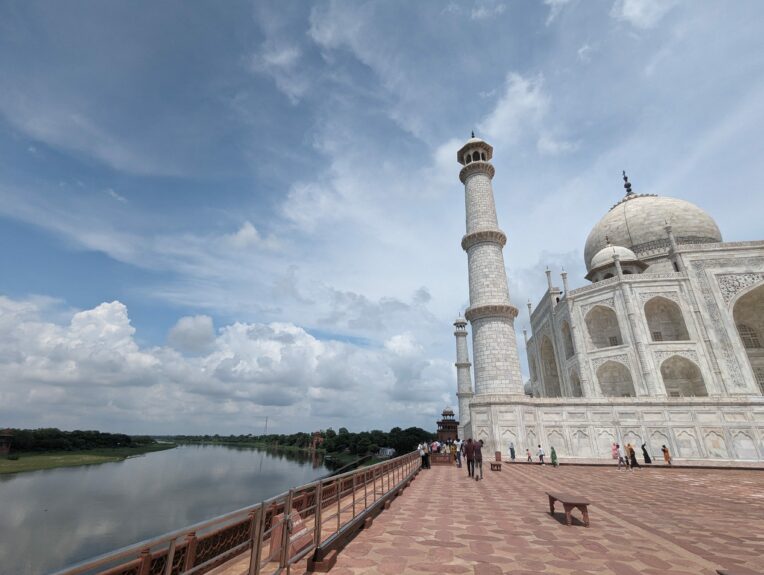 There are even monkeys at the Taj Mahal site entrance, like most places in northern India, even in the middle of cities.
And they come really close to you.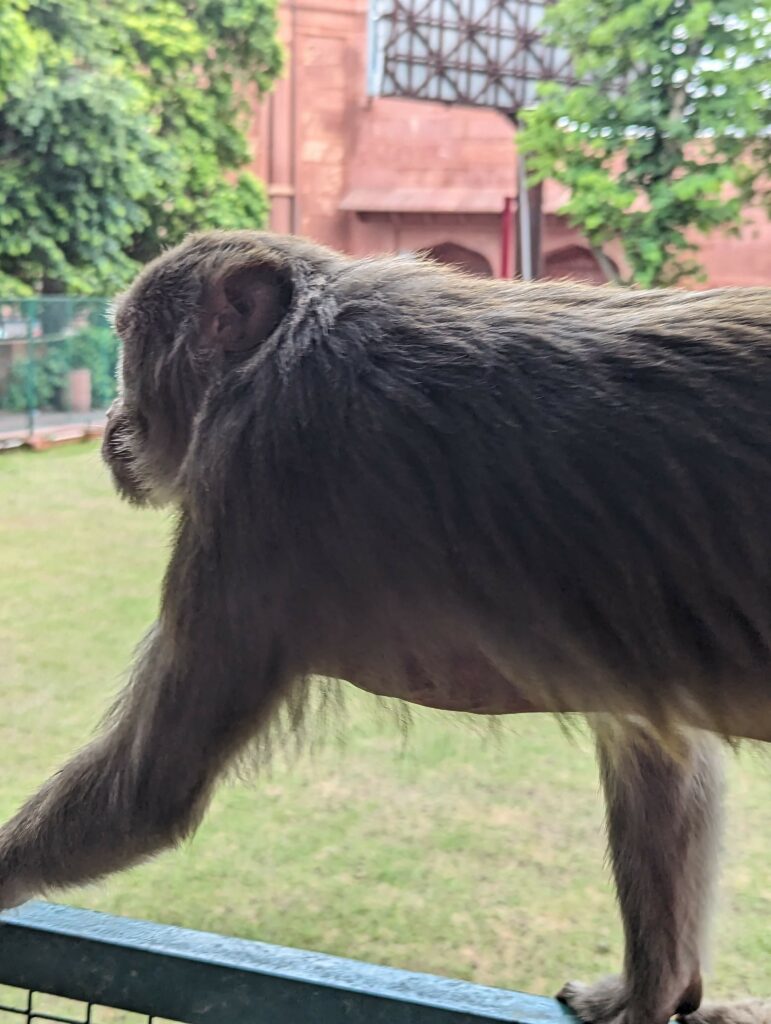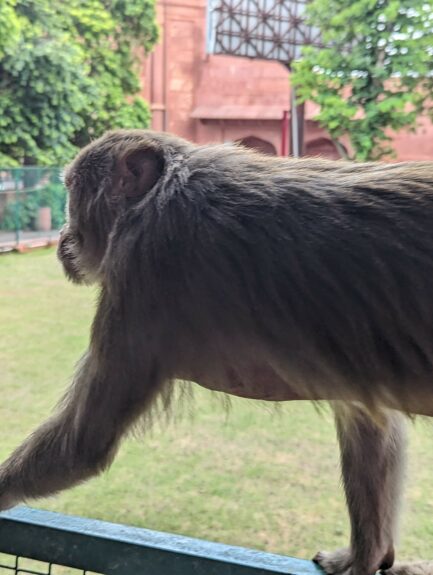 We didn't have much more time than that in Agra, unfortunately. It's good enough that they took us there before our convention, I was actually planning to go alone after the event (because it doesn't make sense to be in Delhi and not go to the Taj Mahal in my opinion).
The only other thing we did in Agra apart from the Taj Mahal was to go and see artisans who painstakingly work marble.
(Because the organizers had hired a guide and guides always want to take you to a place where they make a commission on all the stuff you buy!)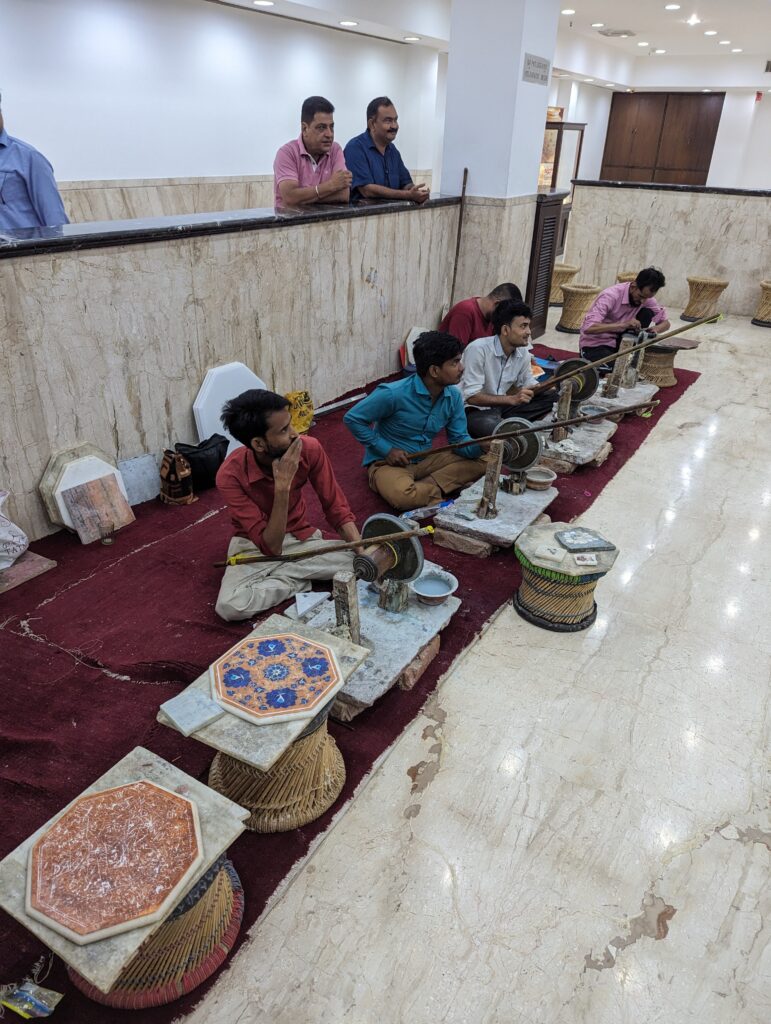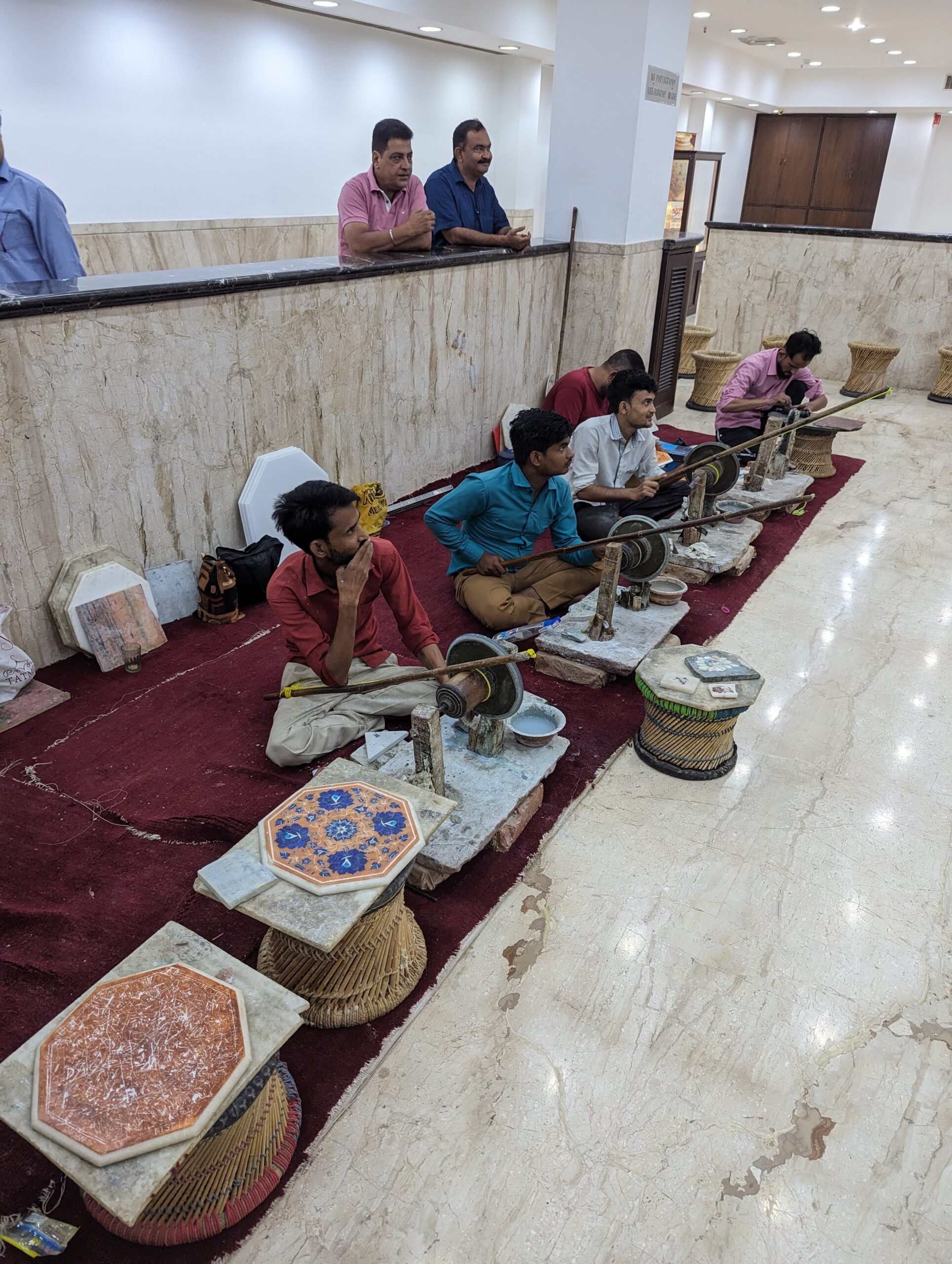 But if you have more time in Agra, there are plenty of other sites that looked interesting, like the Agra Fort and the Tomb of Itimad-ud-Daulah (among others).
There are also 2 nice and affordable Marriott hotels in town, so you can make time to stay (the Fairfield by Marriott Agra and the Courtyard Agra).
India is one of the best countries to maximize your Marriott points (to get more free nights or to save more money on luxury). During this trip, I did my best-ever Marriott points redemption; detailed post to come. And don't miss the ultimate guide to Marriott with lots of tips very soon.
Want to get more content to discover awesome destinations?
Summary
A visit to the Taj Mahal is a must if you're in northern India. It's a magnificent monument you need to see at least once in your life. Despite this, I was a little less impressed than I expected — I'll explain that in Part 2 soon.
What would you like to know about visiting the Taj Mahal? Tell us in the comments below.
See the deals we spot: Cheap flights
Explore awesome destinations: Travel inspiration
Learn pro tricks: Travel tips
Discover free travel: Travel rewards
Featured image: Taj Mahal (photo credit: Andrew D'Amours/Flytrippers)
Share this post to help us help more people travel more for less: