If you are anything like us, you probably enjoy visiting unusual spots that are unique in some way. How would you feel about setting foot on an island that didn't even exist a few months ago?
While this involves a destination that is hard to reach even with the deals on our flight deals page, we still wanted to share the story with you. In North Carolina, a new island just popped up! And it could disapear anytime.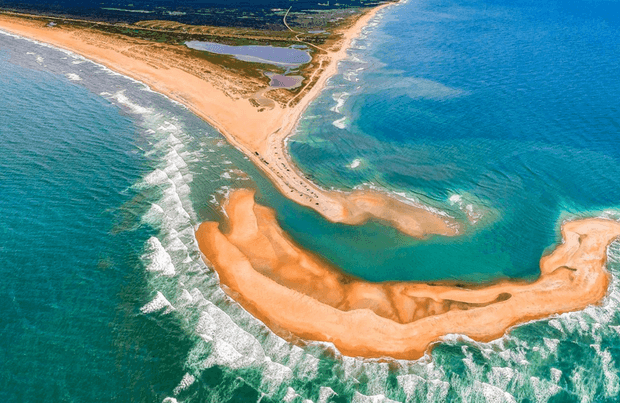 You won't find this island on any map, because it didn't exist when the year started! It started forming in April and now it is almost two kilometers long and larger than a football field!
Read also: Why Only Certain Cities Are Featured On Our Deals Page
Apart from its stunning natural beauty, the phenomenon behind Shelly Island itself is exceptional. It's not every day that you'll see an island of this magnitude pop out of the ocean like magic.
How is it possible?
This coastal region is one of the most dynamic in the world: small islands and sandbars appear and disapear regularly, but he shear size of this one is what is impressive. Satellite images show that the island has kept growing since forming.
Named the Outer Banks region, the area is well-known as a spot for surfers as it is one of the best such areas on the East Coast. It is a surfer's paradise because of two major currents that collide precisely there, near the small coastal town of Cape Hatteras.
Read also: A Summer Roadtrip in Arizona
These currents are what created this island in the past weeks. But the fact is it could also disappear just as quickly. That's why hundreds of people have taken advantage of this past long weekend (today is the Fourth of July, the US National Holiday) to visit this natural wonder.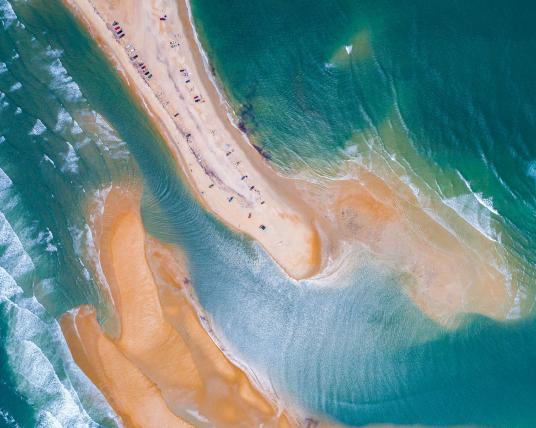 Do you want to go?
If you were waiting for an excuse to discover the Carolina coast, a brand new – and possibly short-lived – island is as good as it gets!
Since the next oceanic storm could whisk the island away forever, it might be your only chance. And this area was already known as one of the US's most beautiful spots anyways.
However, it is at least a 14-hour drive for us Canadians, so you better enjoy roadtrips.
Another option is checking for flights to Myrtle Beach, South Carolina, from border airports (Plattsburgh and Niagara Falls), as they can often be found for under $150 roundtrip with ultra low-cost carriers (ULCCs).
Read also: How ULCCs Work
But even then, you'll need to rent a car and drive 6 hours, so getting there cheaply or quickly is no easy feat. They say the most hidden treasures are the most majestuous though!
So unless you happen to be a surf enthusiast, it might not be worth the trip. But it still makes us dream a bit!
Would you like to visit this island? Have you ever been to the Outer Banks? Tell us in the comments!
[dealip]
Share this post to help us help more people travel more for less: