A city full of incredible landmarks, stunning views, and a limitless blur of activities, New York City can be an overwhelming travel destination. Deciding what to visit in New York, especially if you're a first-timer, is not an easy task. So we've got you covered!

There are lots of fun things to do around any corner in New York City, but having been to the city a few times ourselves, we've narrowed them down to our top 10.
And if you live too far away for a roadtrip or prefer to fly in, Flytrippers often spots low prices to New York City on its cheap flight deals page.

So here are our 10 must-see places in New York City.
1. Central Park
The largest and the most well-known public park in Manhattan, Central Park represents one of the most significant achievements in artificial landscaping to this date.
Regardless of the season, the list of activities you can do there is endless. Lay out your blanket for a lovely picnic and watch the hundreds of different bird species, go for a romantic boat ride, visit the Central Park Zoo, rock out an epic concert in summer or go ice-skating in winter.
It's a great way to take in what it's like to be a New Yorker… and it's free!

Another fun green space is Battery Park at the southern tip of Manhattan, in the financial district (downtown).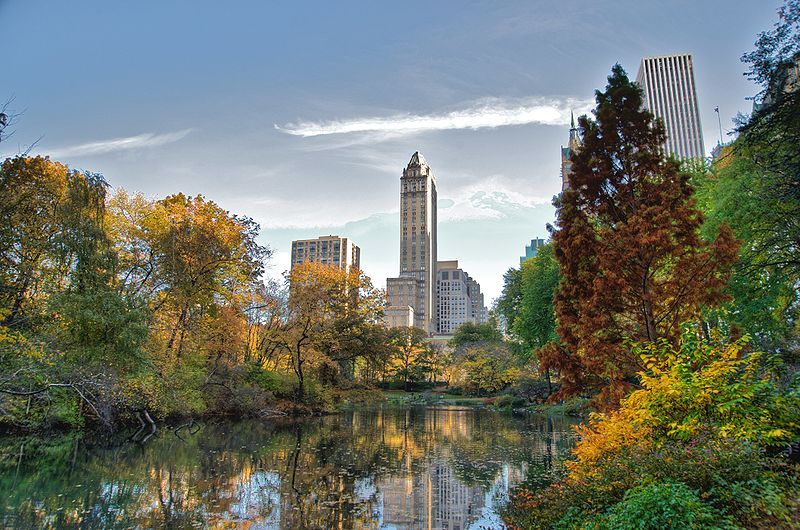 2. Museum Mile
Stretched along Fifth Avenue from 82nd Street to 105th Street, the Museum Mile is one of the densest displays of art in the whole world. If you're an admirer of the arts, this is a particularly holy spot for you.
At the Midtown end of the Mile is the well-known, colossal Metropolitan Museum of Art, housing a vast collection of art objects from all periods and continents. The internationally acclaimed Solomon R. Guggenheim Museum is home to a forever expanding collection of impressionist, post-impressionist and contemporary art.
Other stops on the Mile include the Museum for African Art, The Jewish Museum, the National Academy Museum, Neue Galerie, and the Cooper Hewitt, National Design Museum.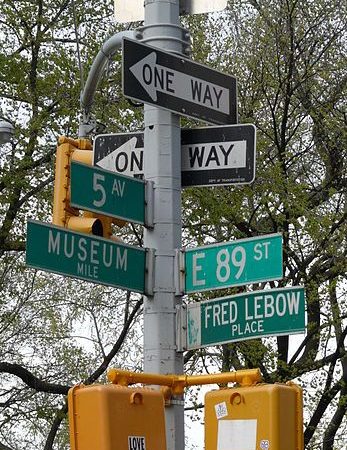 3. Ferries
If you love skyline views like me, a great way to take in the city from the waters is the free Staten Island Ferry that runs near the Statue of Liberty.
If you are driving to NYC and want to park your car for less, or if you want to take advantage of cheaper hotels across the Hudson, many ferries from New Jersey carry passengers and offer an amazing view of the most recognized skyline in the world.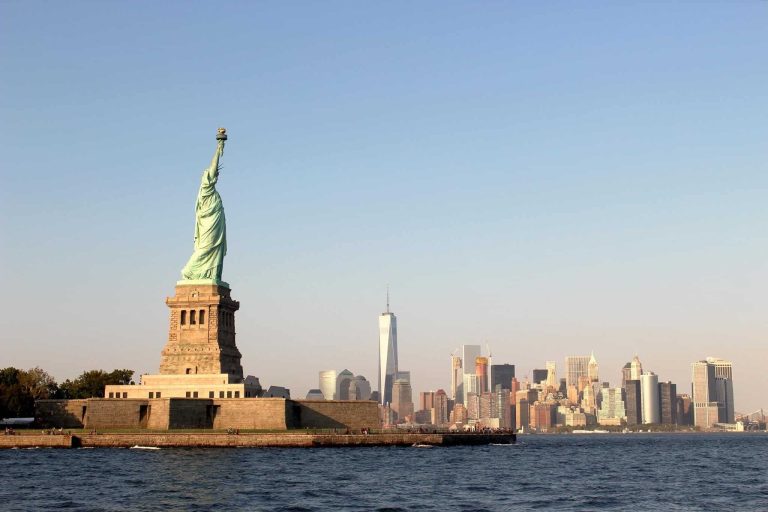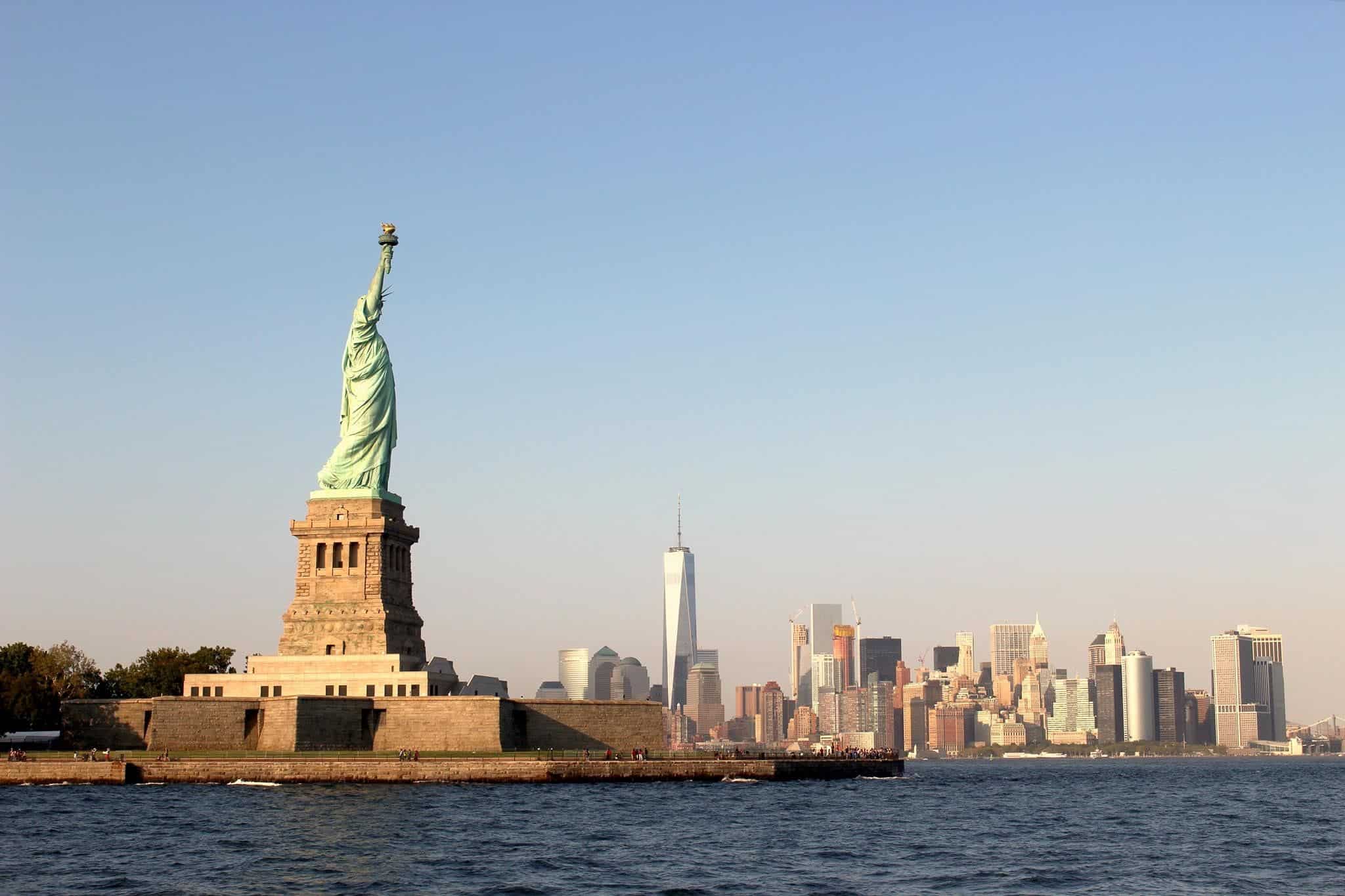 4. SoHo / Chinatown / Little Italy

One of the best ways to discover a city like New York and to experience the real, local lifestyle is to wander its diverse and unique neighborhoods. What's fascinating about it is that entering a new neighborhood can feel like entering a whole new country.
The energy of neighborhoods like Little Italy, Chinatown and SoHo is what really makes New York the incredible city that it is.
Located South of Houston Street, SoHo Is the best place to enjoy some people watching, high-end window shopping, and hip gallery hopping. Once the epicenter of NY trends, SoHo's unique architecture and cobbled streets create an atmosphere that's quite unlike anything else in Manhattan.

Chinatown is another great example. This beautiful and lively part of NYC is basically a city within a city – cheap and delicious food, shopping, and much more!
Little Italy is just one of the many other areas of the huge city of 8 million that is worth a visit.
Others include Harem, Hell's Kitchen, Chelsea, Tribeca, the East Village, etc.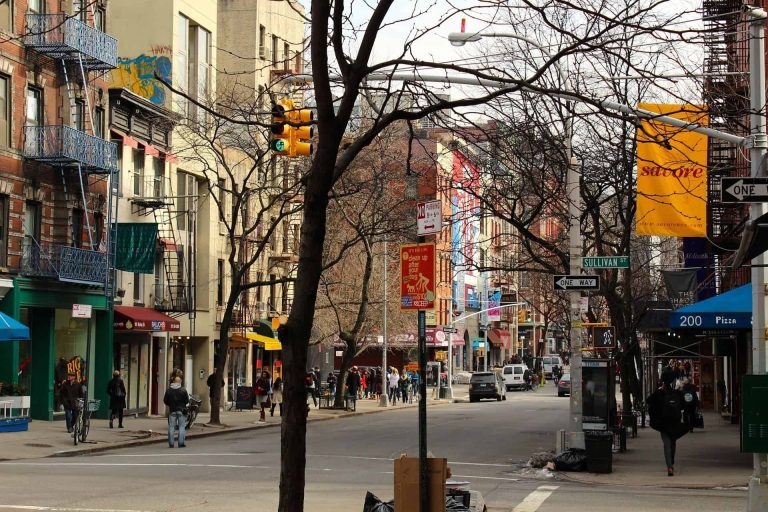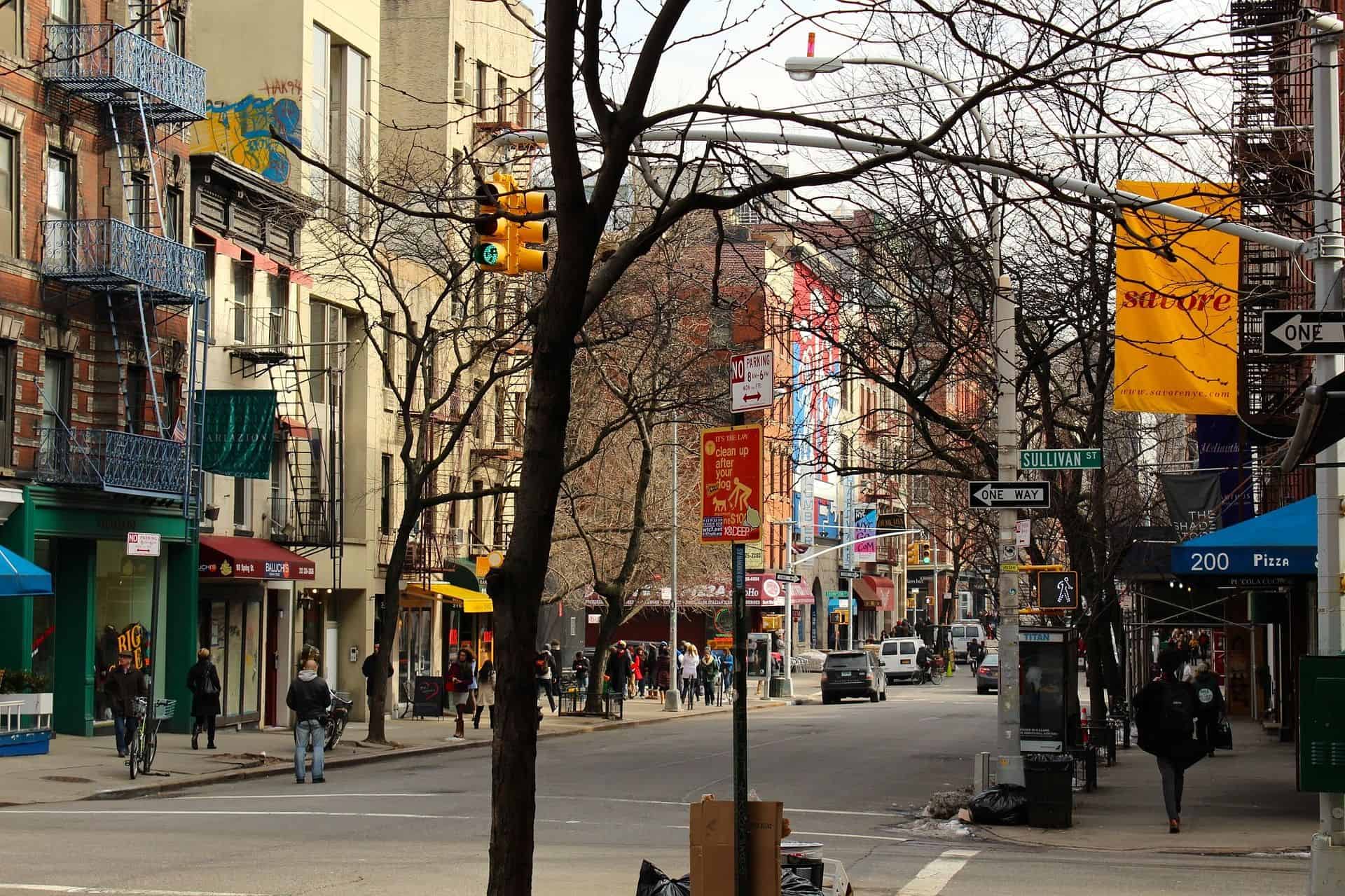 5. High Line Park
The High Line is an old stretch of freight train track that has been repurposed as a public park running above the streets of the city, making for a remarkable place to calm down from the hubbub of NYC.
From temporary public art installations, exhibitions, performances, and events, to the fantastic sceneries of the Hudson River and the Manhattan skyline – this famous urban park in the sky is definitely worth checking out!
Another innovative public space near the High Line's starting point is one I can't wait to check that out myself, since it has just opened: the Hudson Yards and it's honeycomb-shaped structure called the Vessel.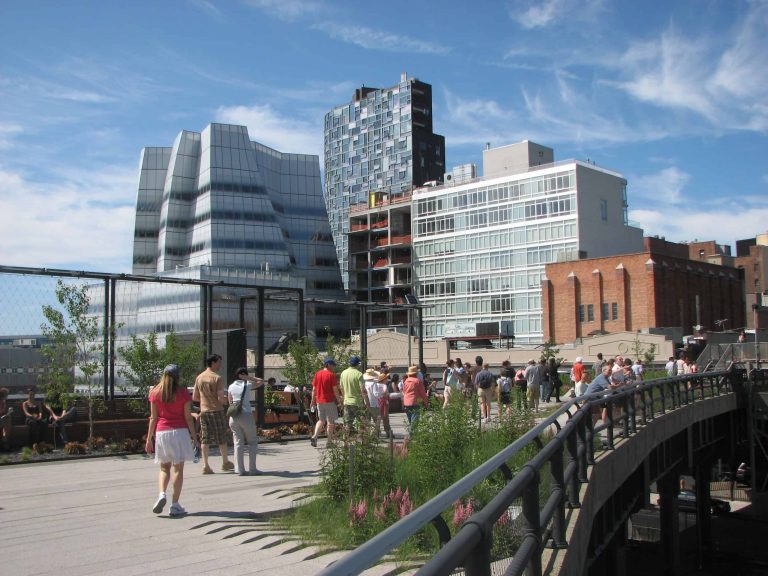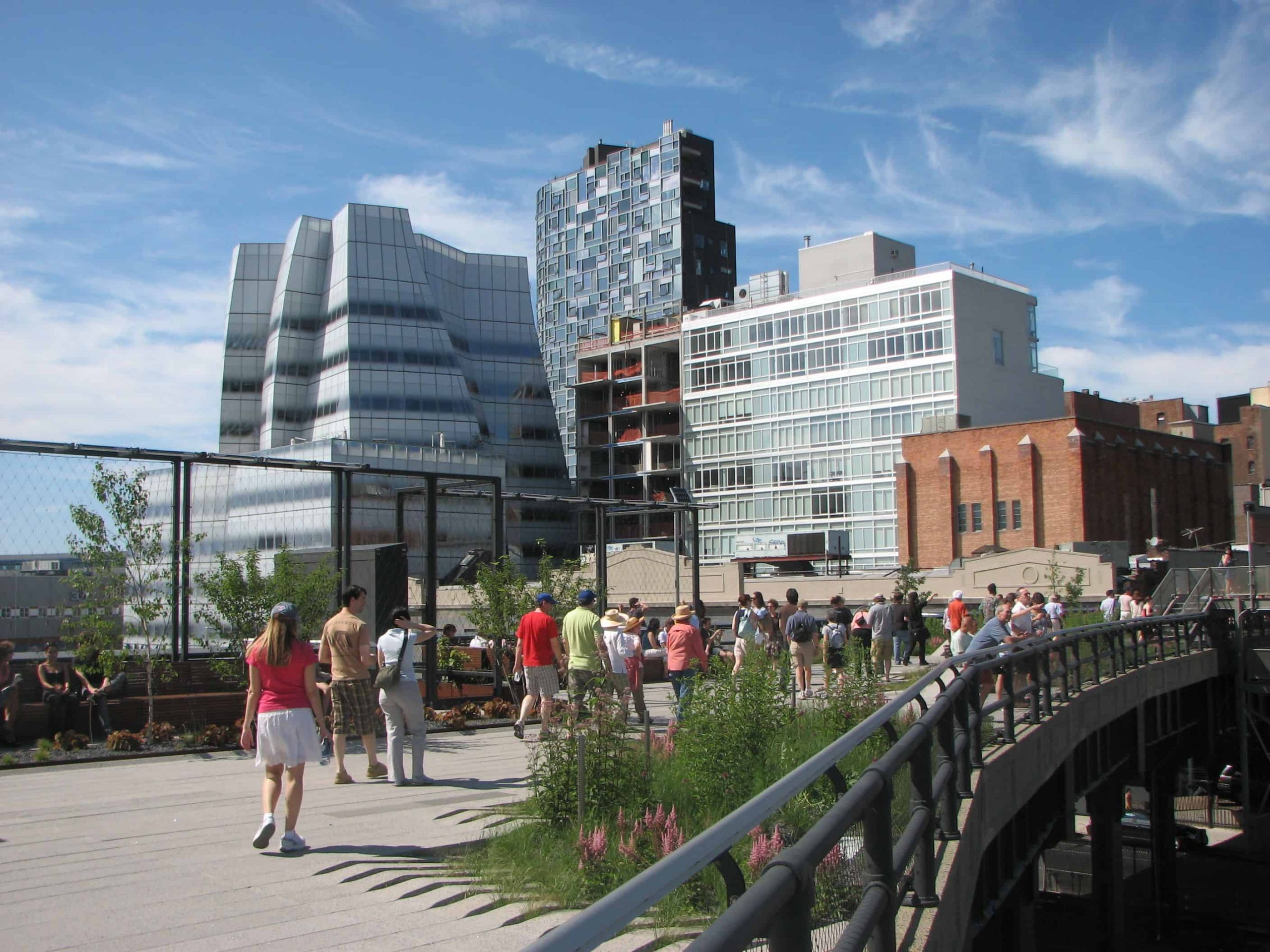 6. The Freedom Tower
Officially opened in 2014, the Freedom Tower (One World Trade Center) is the sixth tallest building in the world and an incredible monument to the tragic attacks of 9/11.
This futuristic building, standing tall as a soaring symbol of the American strength and perseverance, was supposed to fill the gap in the skyline that was left after the attacks. At 1,300 feet above street level, there's an observation deck that offers unparalleled views over Manhattan, Queens, Staten Island, and New Jersey.
The 9/11 Memorial near the tower is also worth experiencing.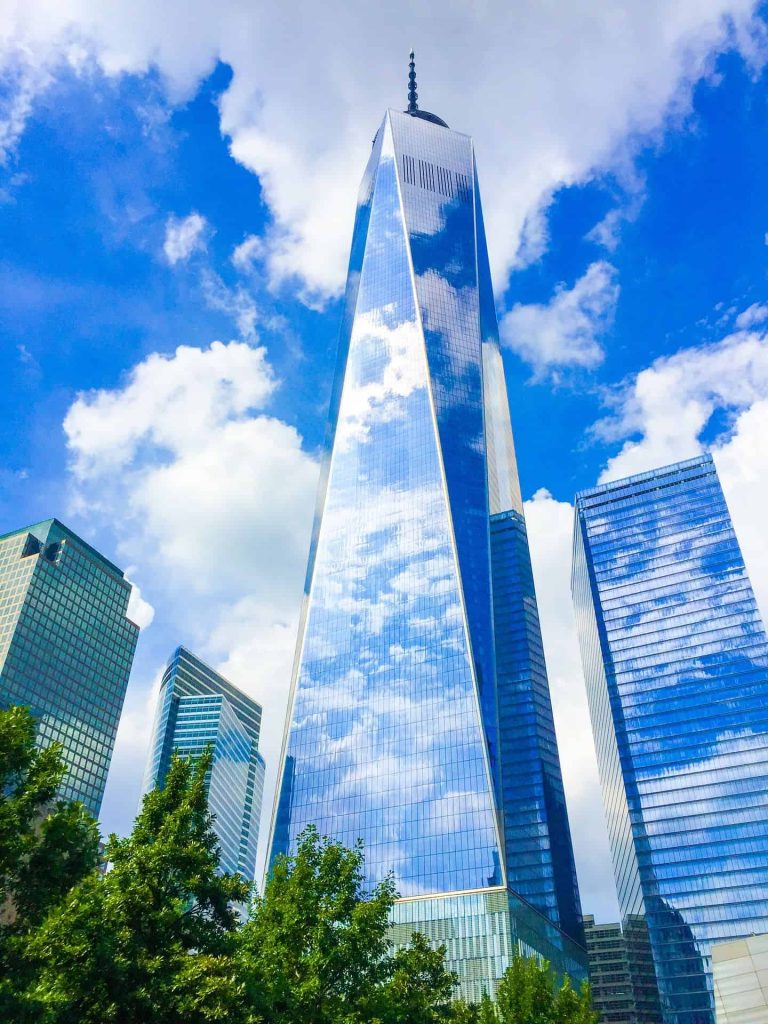 7. NY Public Library
This is not your average library. Whether you're an architecture admirer or a bookworm, one thing's for sure – you'll fall in love with the NY Public Library.
One of the city's most ornate public places, the library is home to outstanding research collections, precious manuscripts, architectural wonders, and stunning ceiling murals. You must make sure to see the cavernous Rose Main Reading Room that will steal your breath away! There are free exhibitions and daily tours as well.
Another impressive public building is Grand Central Terminal and is worth popping into whether you are taking the train there or not.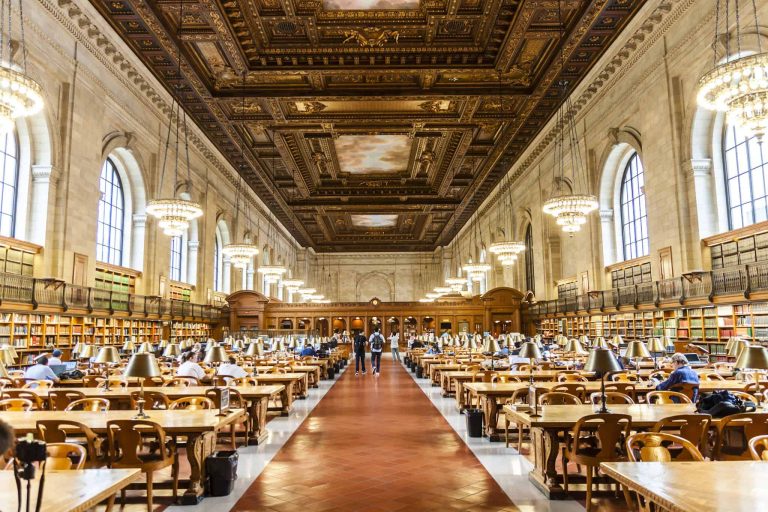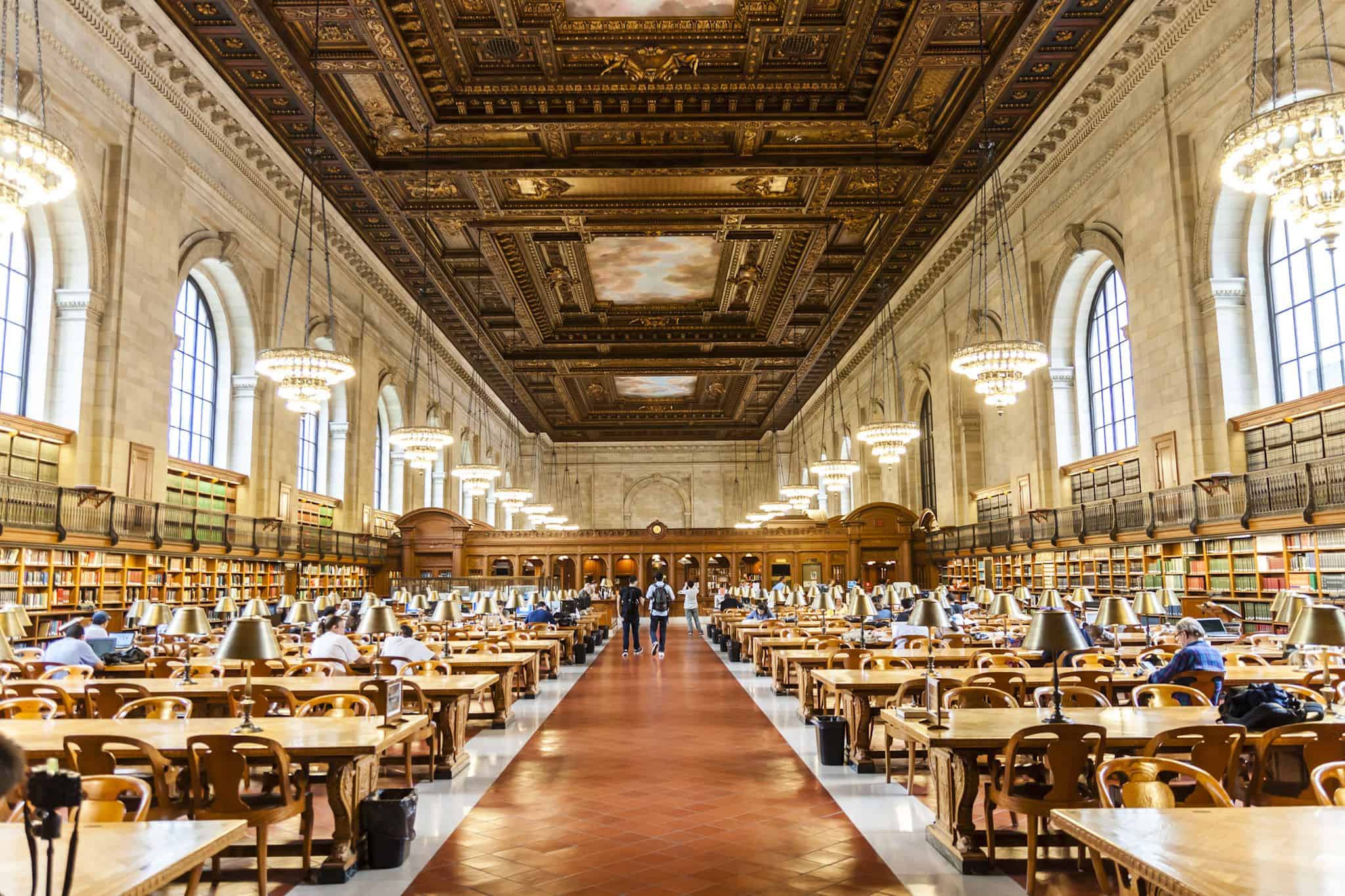 8. Brooklyn Bridge
The prettiest bridge in NYC, the Brooklyn Bridge is a fun and easy adventure to experience. It connects two great NYC boroughs – Manhattan and Brooklyn. You can cross it on foot, on a bike, or by car if you are really motivated (I personally wouldn't recommend having a car in Manhattan though).
If you start on the Brooklyn side of East River and move towards Manhattan, you'll be enjoying some of the most astonishing views of lower Manhattan in front of you. You won't need more than an hour to cross the bridge since it's just over a mile long.
For a different vibe than Manhattan, be sure to explore Brooklyn, where some of the trendiest neighborhoods are located.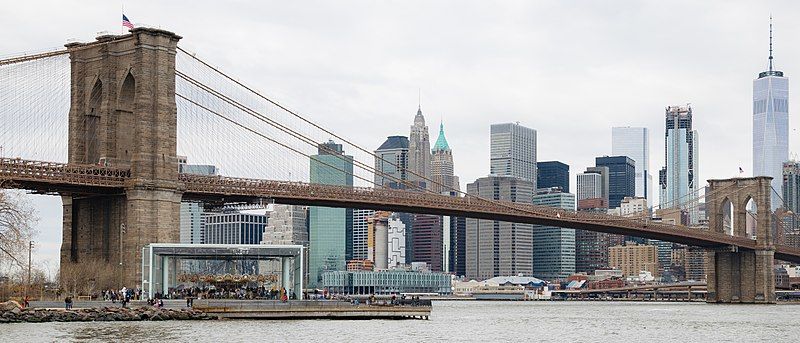 9. Broadway / Times Square

Nothing screams "New York" more than the theatre district and Times Square.
Broadway is home to some of the greatest actors and performers of the last century. With more than 40 Broadway theaters, there are shows for every taste possible.
The prices are known to be salty, but you can visit the TKTS booth in Times Square and get some excellent discounts on the go.
While you're there, admire the one-of-a-kind experience of seeing the bright lights all around you. Try to see it both during the day and during the night, it's quite impressive in both cases.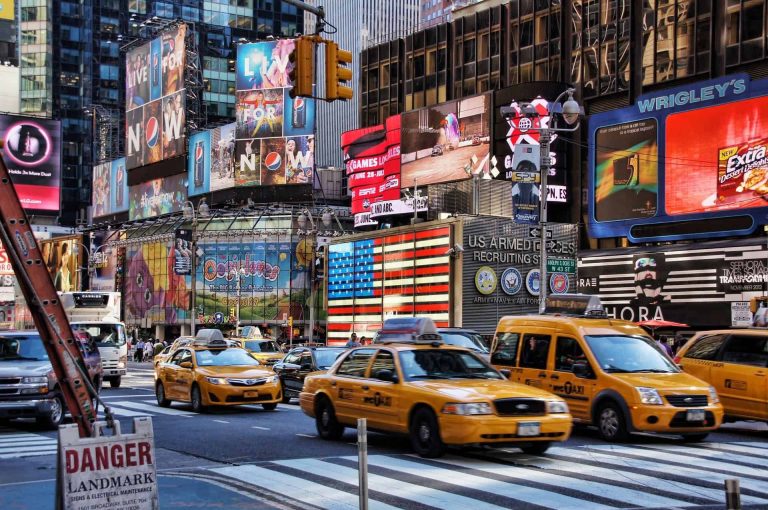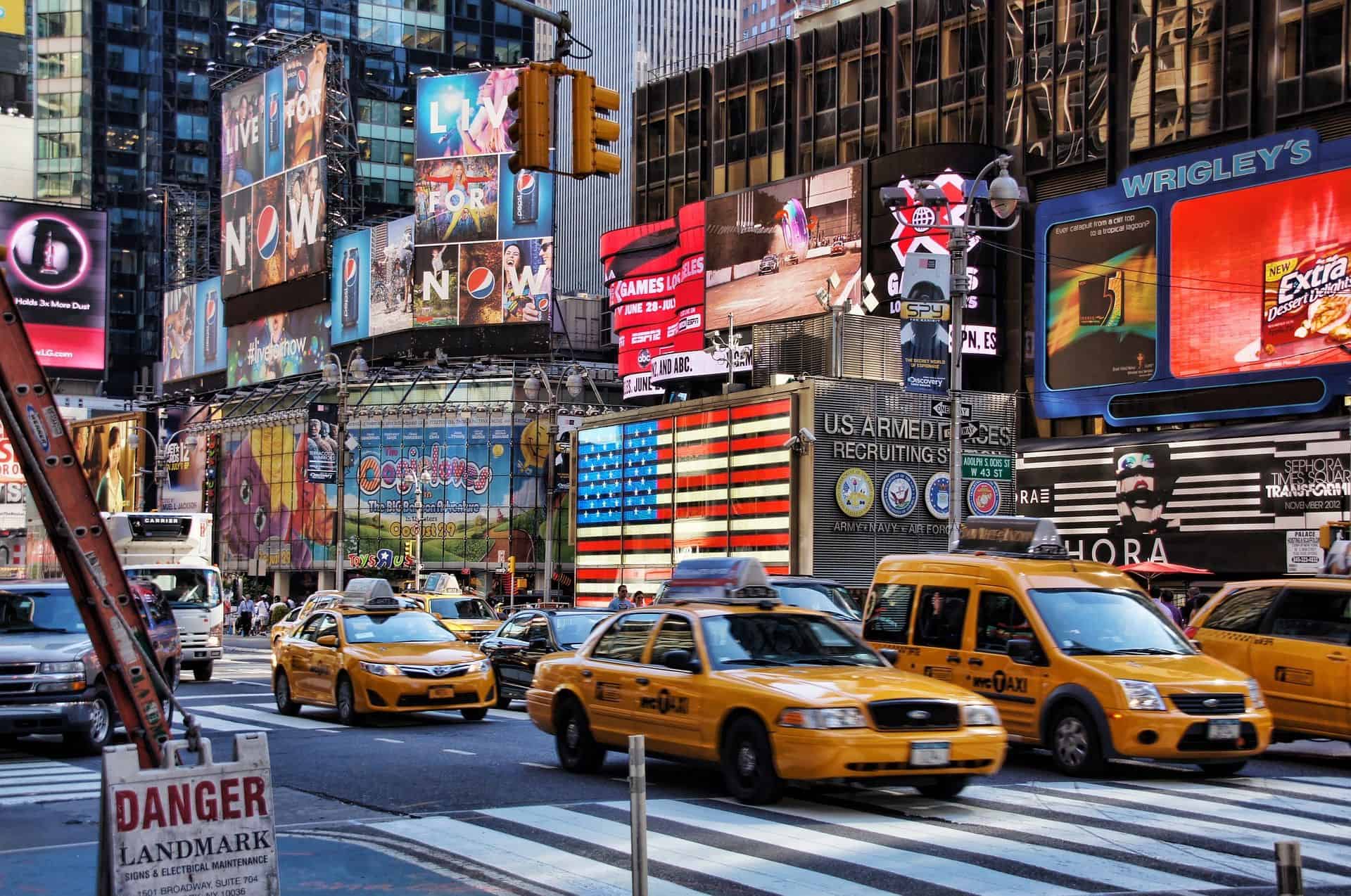 10. Empire State Building
Labeled as one of the Seven Wonders of the Modern World, the Empire State Building is possibly the most iconic American building.
Located right in the middle of NYC, the Empire State Building offers some awe-inspiring views. Observing from the 86th-floor deck on a clear day is a unique experience that'll allow you to grasp the vastness and the glamour of the city.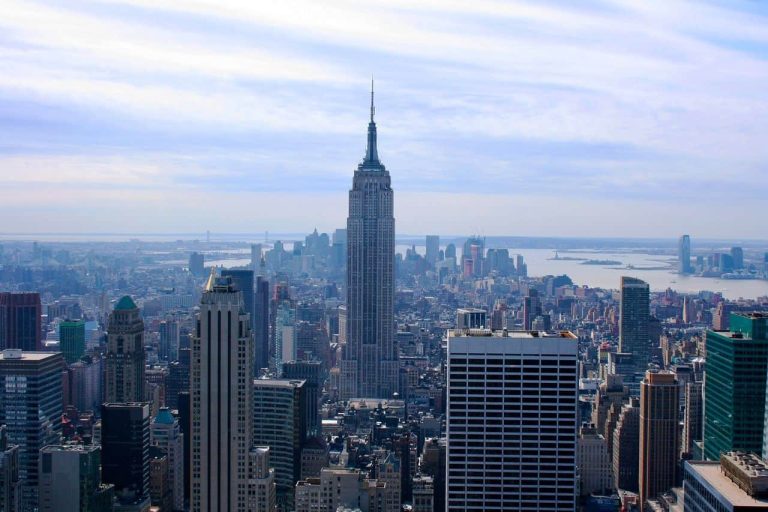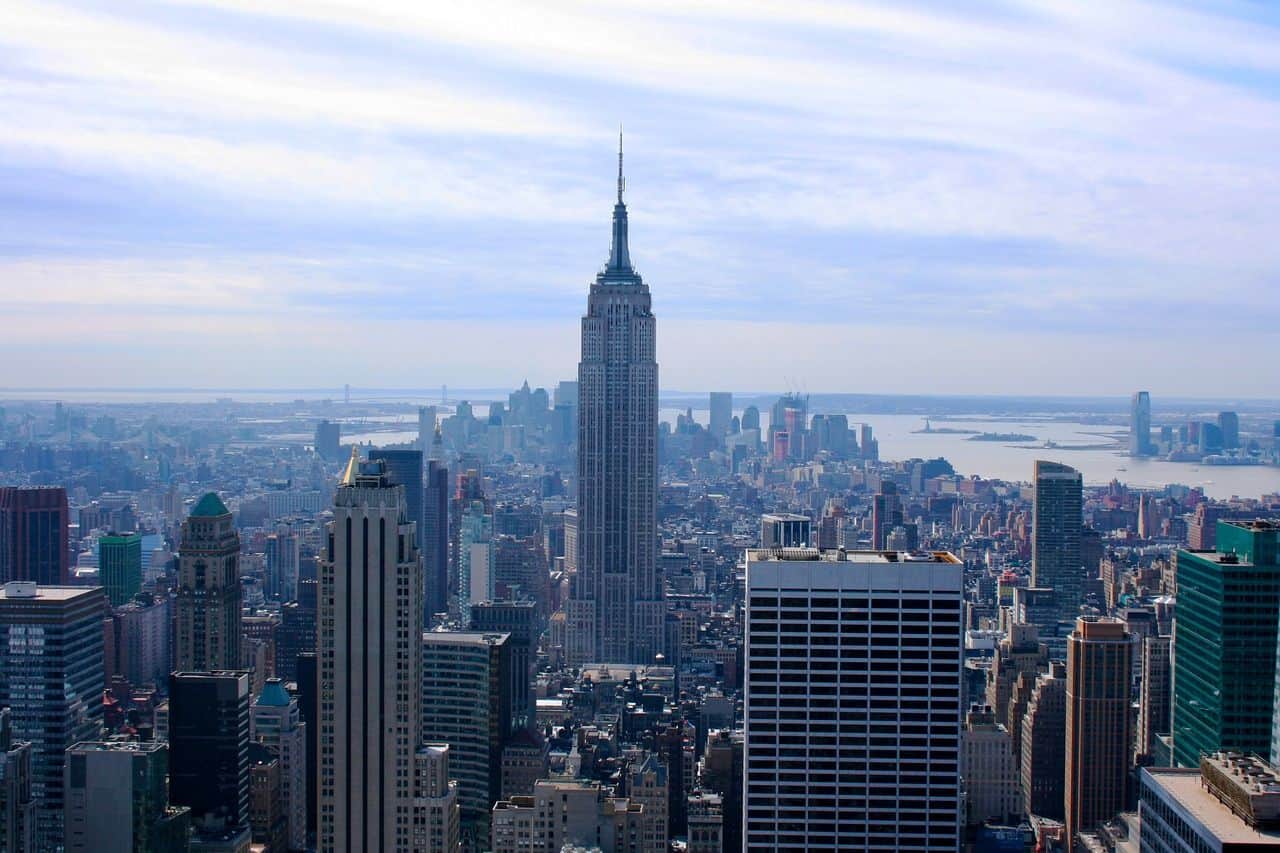 Summary
New York City is a constantly evolving place that feels different every time you visit. There are countless things to see and do, but these basics are a good start for a first-time visit.
What are your favorite spots to visit in this incredible city?

Tell us in the comments below.
Help us spread the word about our flight deals and travel tips by sharing this article and most importantly bookmark Flytrippers so we can help you navigate the world of low-cost travel!
Featured image: Central Park (credit: Patrick T'Kindt)
Advertiser Disclosure: Flytrippers receives a commission on links featured in this blog post. We appreciate if you use them, especially given it never costs you anything more to do so, and we thank you for supporting the site and making it possible for us to keep finding the best travel deals and content for you. In the interest of transparency, know that we will NEVER recommend a product or service we do not believe in or that we do not use ourselves, as our reputation and credibility is worth far more than any commission. This principle is an essential and non-negotiable part of all our partnerships: we will never give any third-party any control whatsoever on our content. For more information on our advertiser disclosure, click here.
Share this post to help us help more people travel more for less: