The September 11 terrorist attacks happened exactly 20 years ago today. They have obviously changed the world we live in, but even more so the world of aviation and travel. So it's a good time to share my experience at the World Trade Center site.
It's a must-see on your next trip to New York, if only to commemorate the tragic event that claimed nearly 3,000 lives.
(Not to mention tens of thousands more in the wars that followed—and it's not even over yet with the current Afghan fiasco).
A side note on visiting New York
New York is an iconic destination, especially for us who are lucky enough to have one of the world's most famous cities so close by.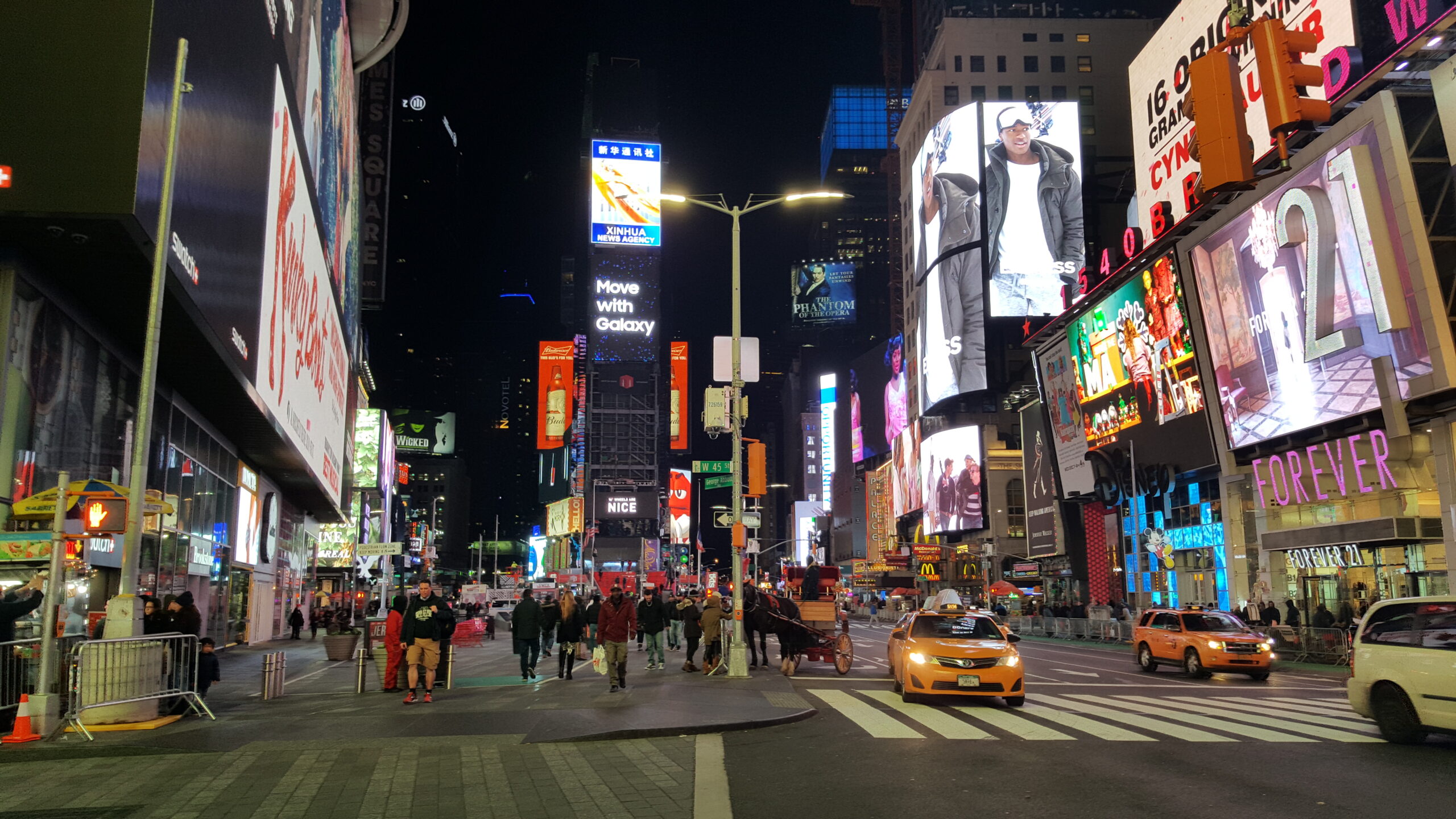 There are always new places to discover in NYC. So much to see and do.
To put it in perspective, there are 20 million people in the Greater New York area, more than half the population of all of Canada. That means there are necessarily a lot of attractions.
I was there as recently as last May and I still discovered new places… and I'm nowhere near done seeing it all, even though I've already been there 6 times (by car, by train, or by plane).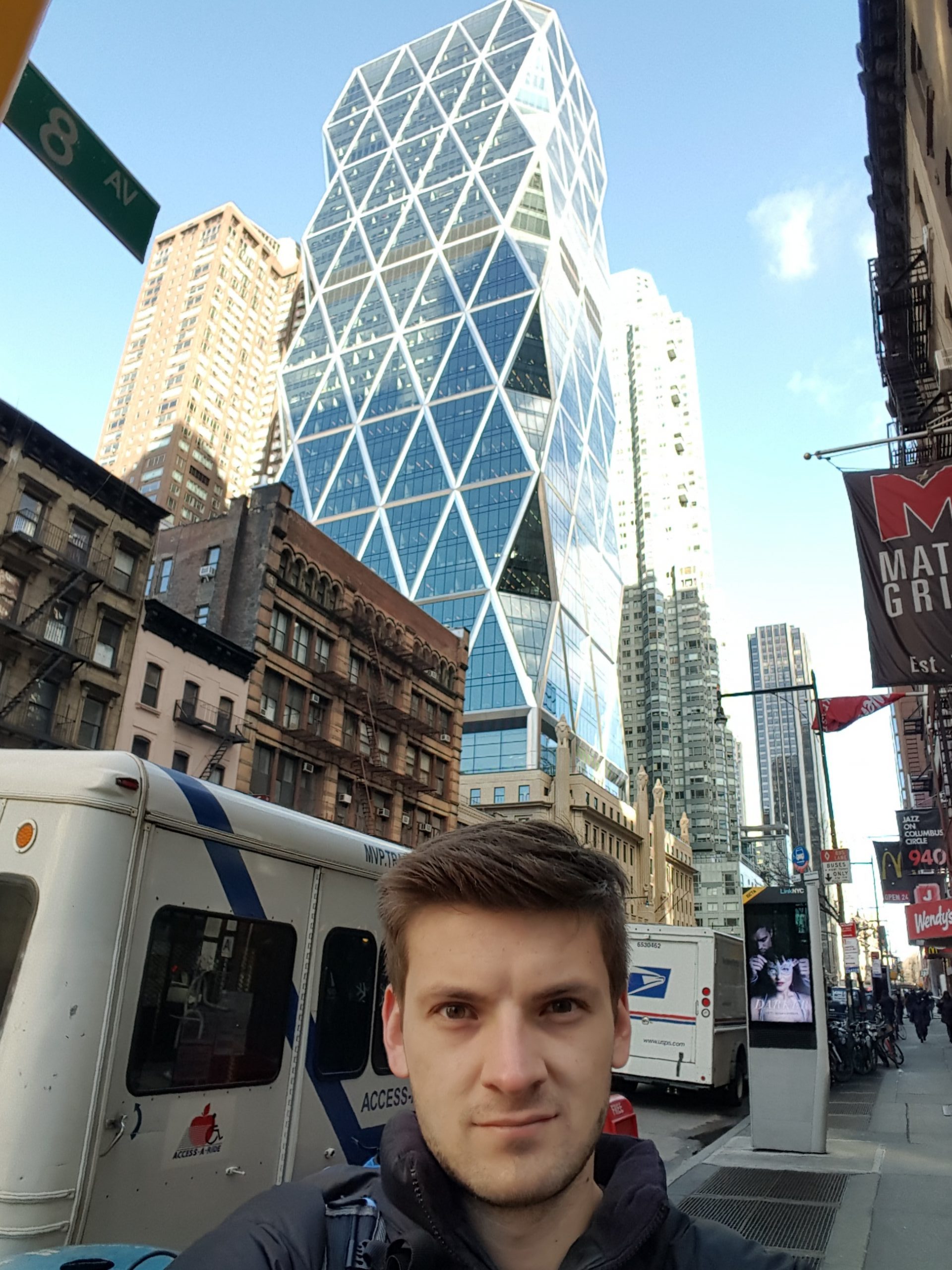 By car, it takes 6 hours from Montreal and nearly 8 hours from Toronto. Costs include gas, the wear on your car, and also the parking there (not negligible).
By train, it's terribly long with Amtrak (it takes 10 and a half hours to Montreal and 12 hours to Toronto), but the scenery along the Hudson River and the Adirondack Mountains is beautiful. It's often only US$69 per direction.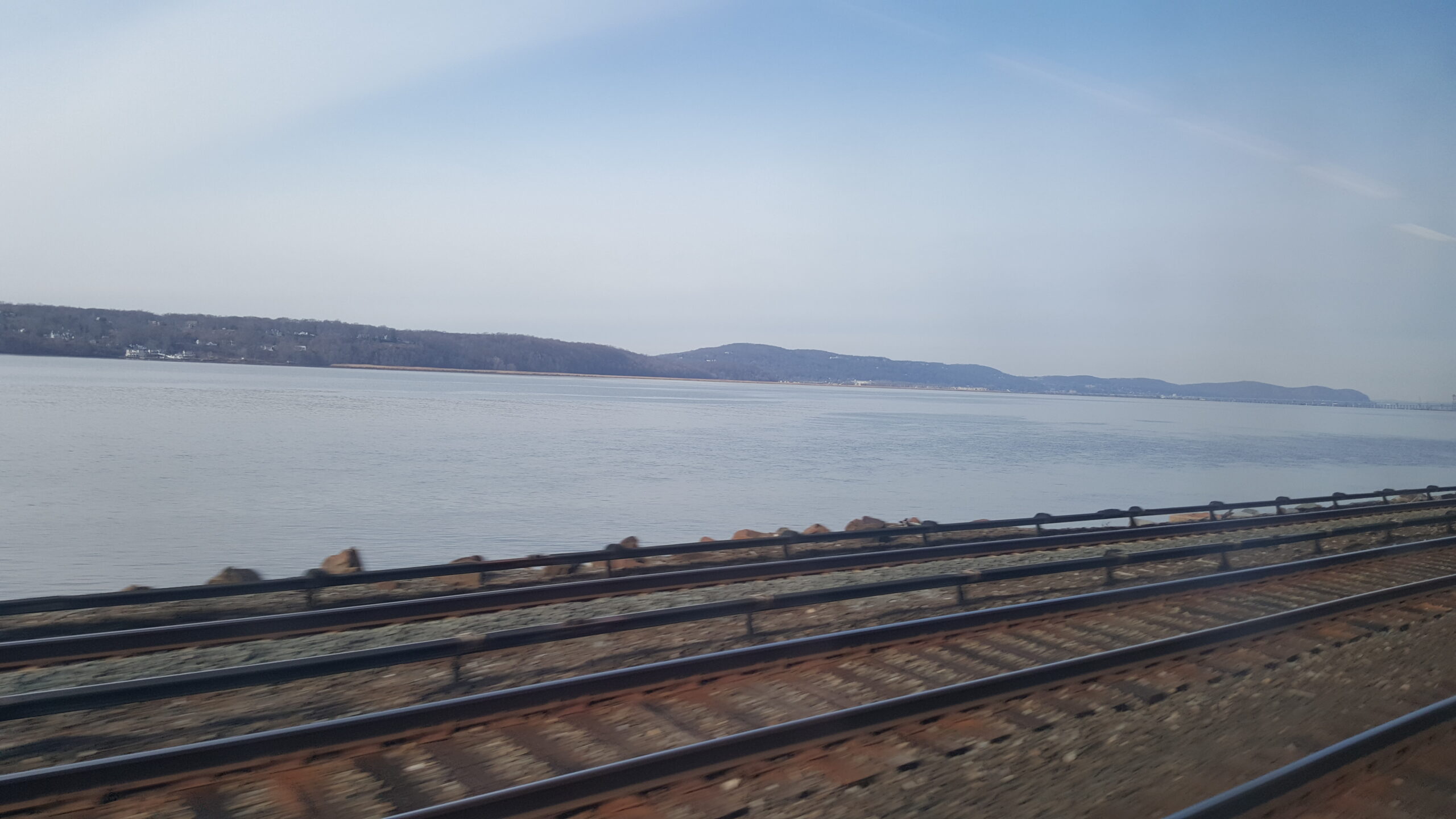 By plane, it's faster and often as low as $250 roundtrip on our cheap flight deals page. It's perfect for a long weekend getaway (one of the best ways to travel more for those who say that it's the lack of time keeping them from traveling more, not the lack of money).
If you took advantage of this summer's record Aeroplan card deals or already had Aeroplan points, you can get flights to NYC for only 10,800 points roundtrip.

If not, the American Express Cobalt Card currently has the highest offer ever seen in Canada for a non-premium card and gives you 87,500 Aeroplan points if you can unlock the entire welcome bonus (more content to come; including a free webinar).
Flytrippers Opinion: The best-ever offer on the best card in Canada. A must-have.
Flytrippers Valuation
of Welcome Bonus alone

via Amex secure application link
≈ $ 1157
Earn Amex Membership Rewards points
hybrid rewards (variable or fixed value)


How to unlock bonus
spend $500/month for 12 months
& an extra $1,500 in first 3 months

(minimum value: $719 as fixed-value rewards)
Card eligibility
minimum income required: $0

Welcome Bonus eligibility
must not have had this specific card before
Terms and conditions apply. Flytrippers editorial opinion only. Amex is not responsible for maintaining the content on this site. Please click "Apply Now" to see most up-to-date information.
Flytrippers Opinion: The best-ever offer on the best card in Canada. A must-have.
Flytrippers Valuation
of Welcome Bonus alone
≈ $ 1157
How to unlock bonus
spend $5,000 in 3 months

(minimum value: $719 as fixed-value rewards)

hybrid rewards (variable or fixed value)



via Amex secure application link
Card eligibility
minimum income required: $0

Welcome Bonus eligibility
must not have had this specific card before
Terms and conditions apply. Flytrippers editorial opinion only. Amex is not responsible for maintaining the content on this site. Please click "Apply Now" to see most up-to-date information.
If you don't know much about travel rewards (the best way to travel more), one thing to understand is that airline rewards programs like Aeroplan are infinitely more valuable.
But at the very least, the basics of the basics is to never use points for anything other than travel. For example, for only 1,400 AIR MILES Miles, you can get a roundtrip to New York. That can be worth $200 or more depending on the cash price, versus only $147 using them as cashback (so you can get 33% or more in value).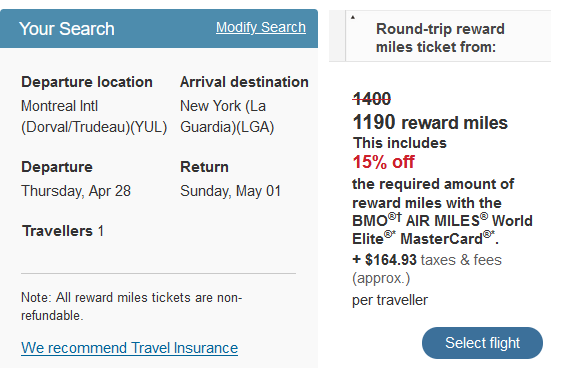 You even get 15% off by having the BMO AIR MILES®† World Elite®* MasterCard®* like I do (and the card gives you over 2,000 AIR MILES as a welcome bonus completely free—another very basic thing to understand is that welcome bonuses are the key!).
Anyway, I could also do another post on my many different experiences in the Big Apple and the trip logistics (to update this old one).
But on this September 11th, today we'll only look at the World Trade Center site.
The National September 11 Memorial
In the spring of 2018, my girlfriend and I went to NYC for a long weekend and got to visit the September 11 Memorial for the first time.
Besides the obvious historical aspect, the World Trade Center twin towers had special meaning to her since her grandfather literally built them.
When we moved this summer, we just happened to find some awesome photos of him above Manhattan, working on the towers that would become the tallest in the world.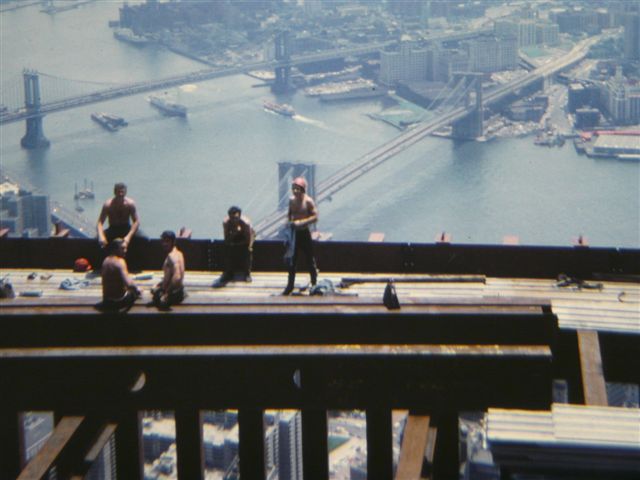 For those who are less familiar with the city, most travelers focus on only 1 of the city's 5 boroughs, Manhattan (an island with fewer inhabitants than the island of Montreal, by the way).
The main attractions are in Midtown, the most touristic area.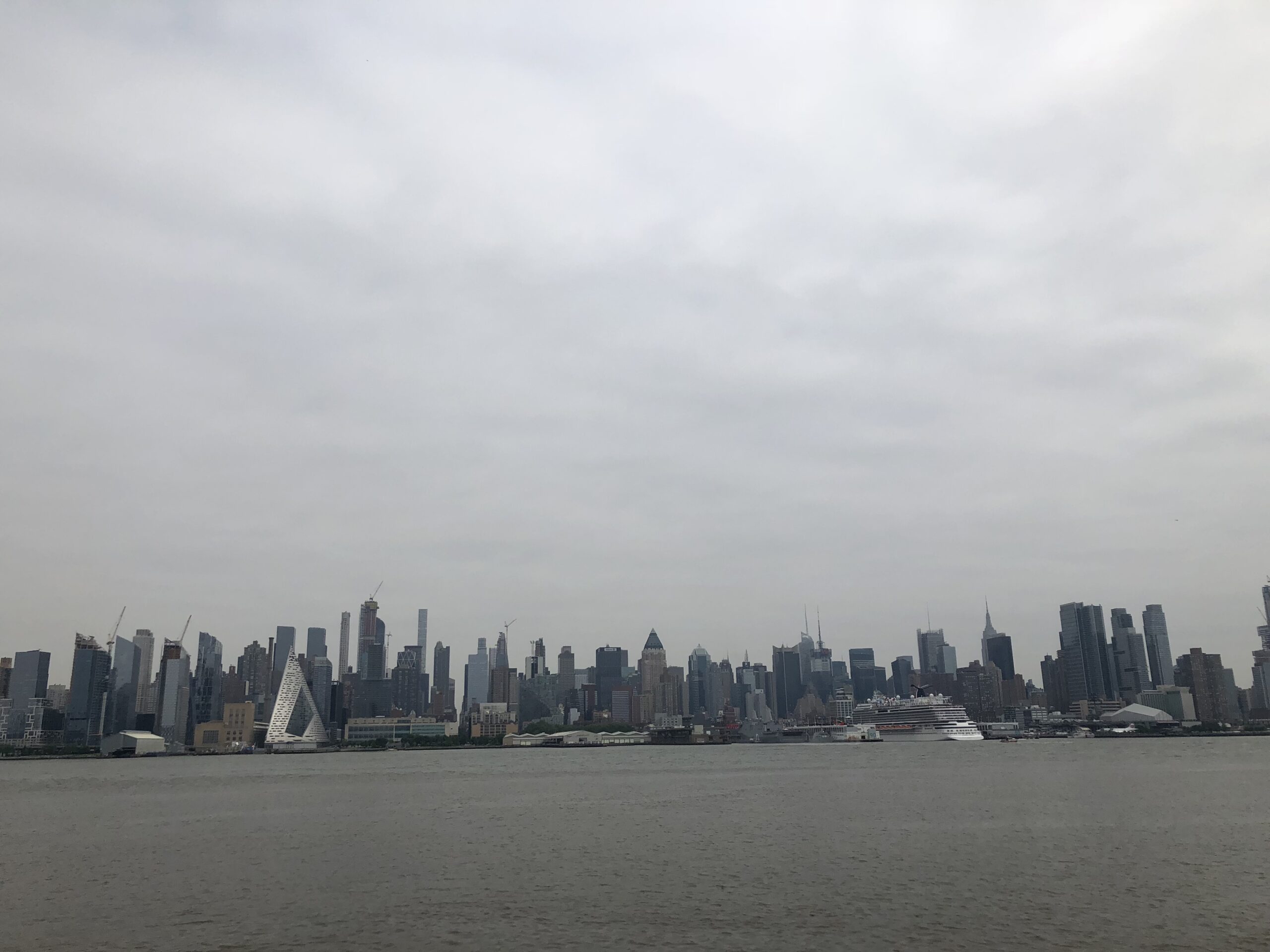 But Lower Manhattan, the southern tip of the island, is the financial district (also called "downtown").
This is where the twin towers of the World Trade Center were located.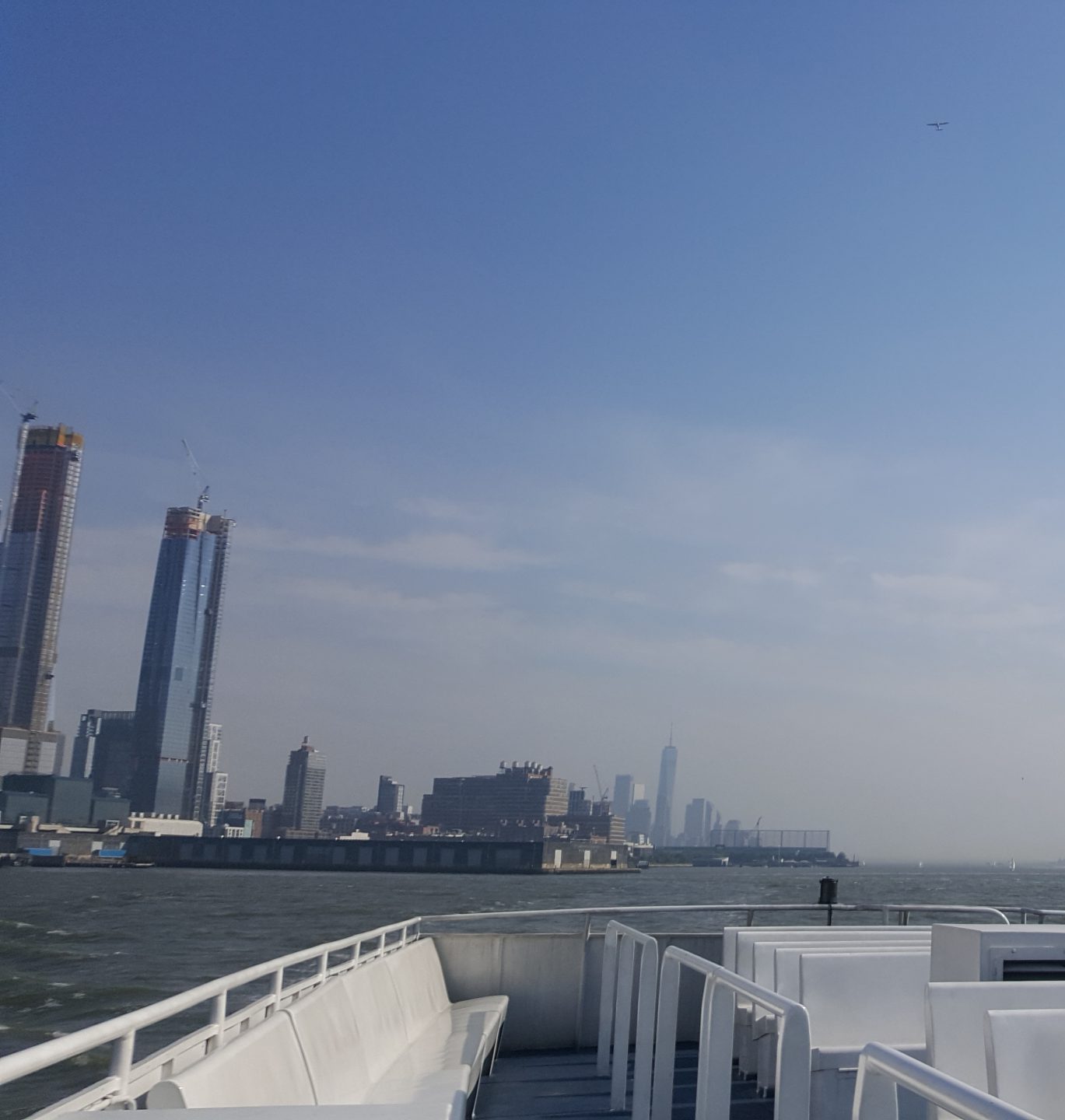 This is the most symbolic element of the very nice memorial: The exact location of the twin towers is where the reflective pools are located.
The new tower was built on the corner of the lot to allow for this.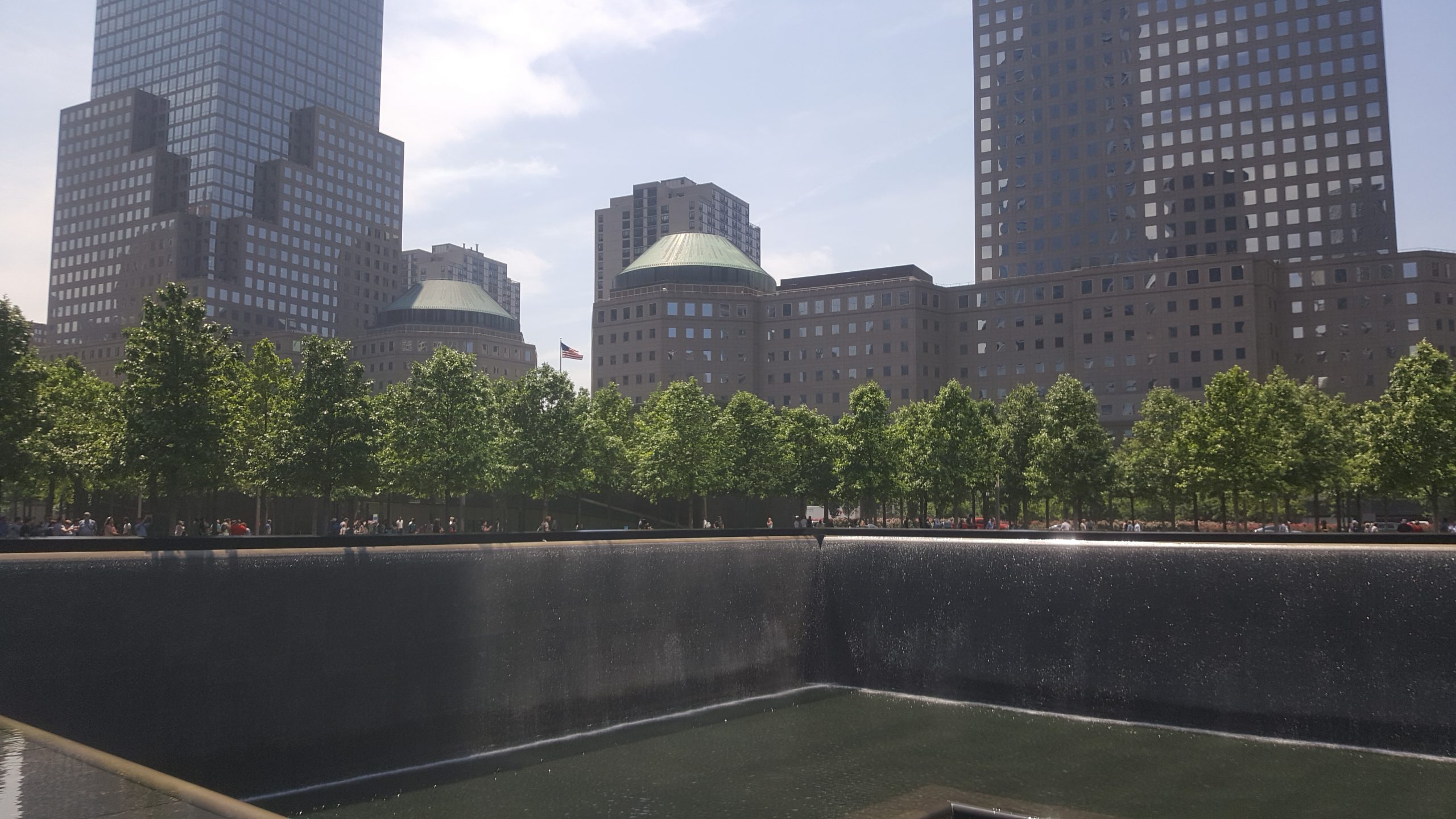 It's also a beautiful, quiet place amidst the hustle and bustle of the busy neighborhood.
All around, the names of the many victims are engraved.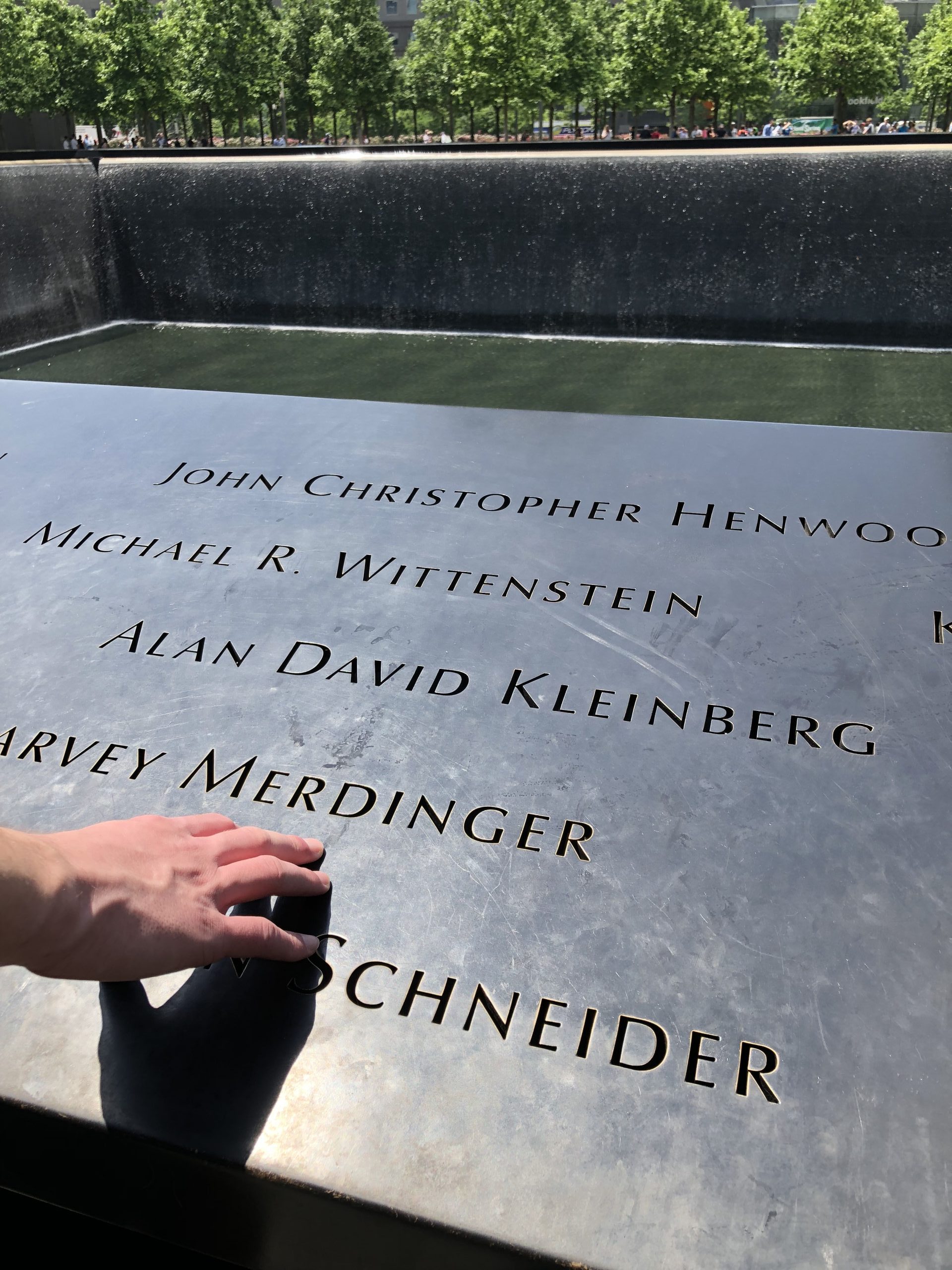 It's so sad to see people coming to lay flowers.
The vast majority of the victims were citizens of the city obviously and almost everyone in NYC knew someone who died. This memorial is for them first and foremost.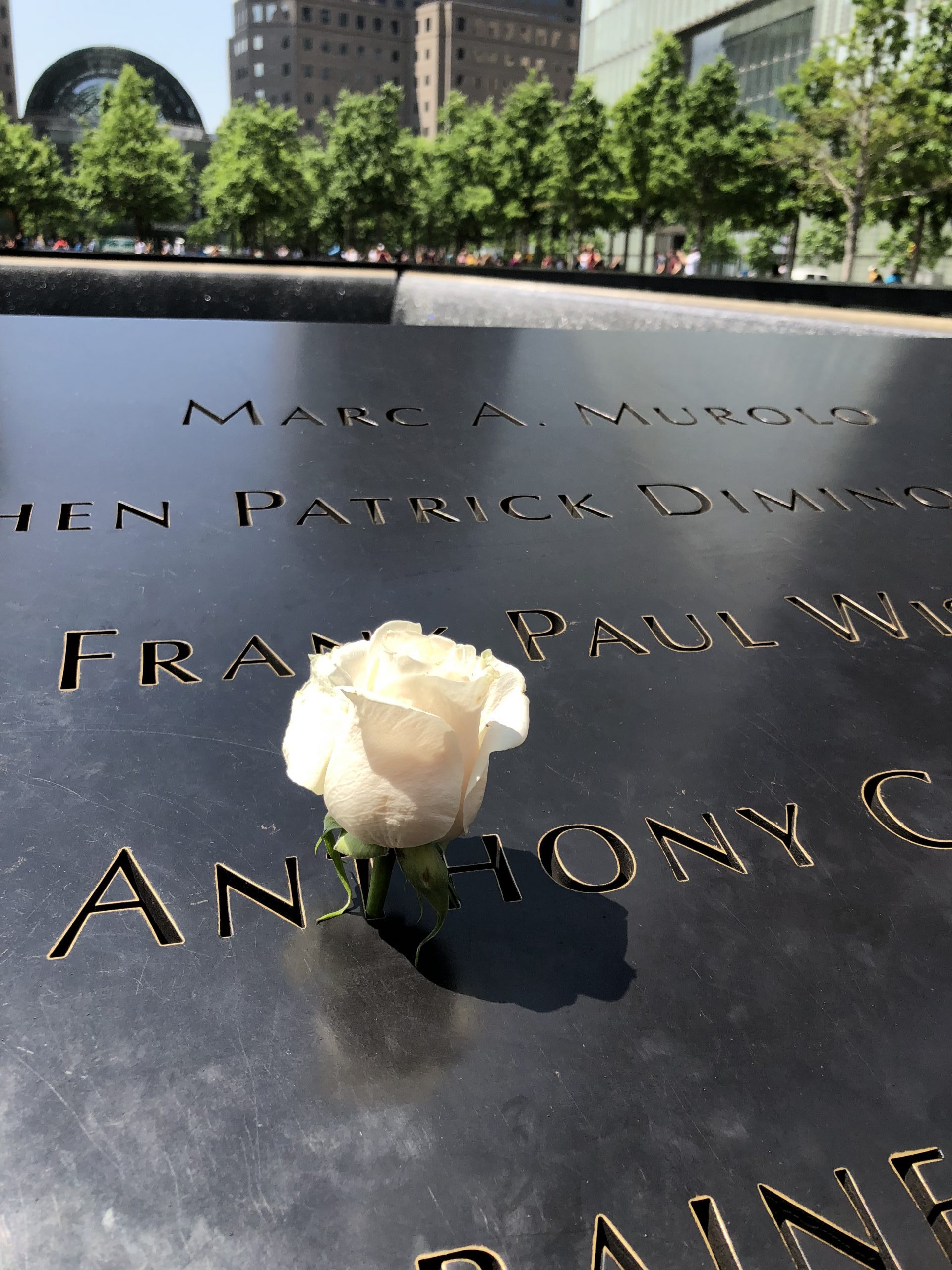 There is also a museum on site.
And it wasn't just the many towers of the World Trade Center complex that were destroyed that day: Even the subway station had to be redone and they took the opportunity to make it an architectural masterpiece.
The Oculus, or the World Trade Center Transportation Hub, is beautiful.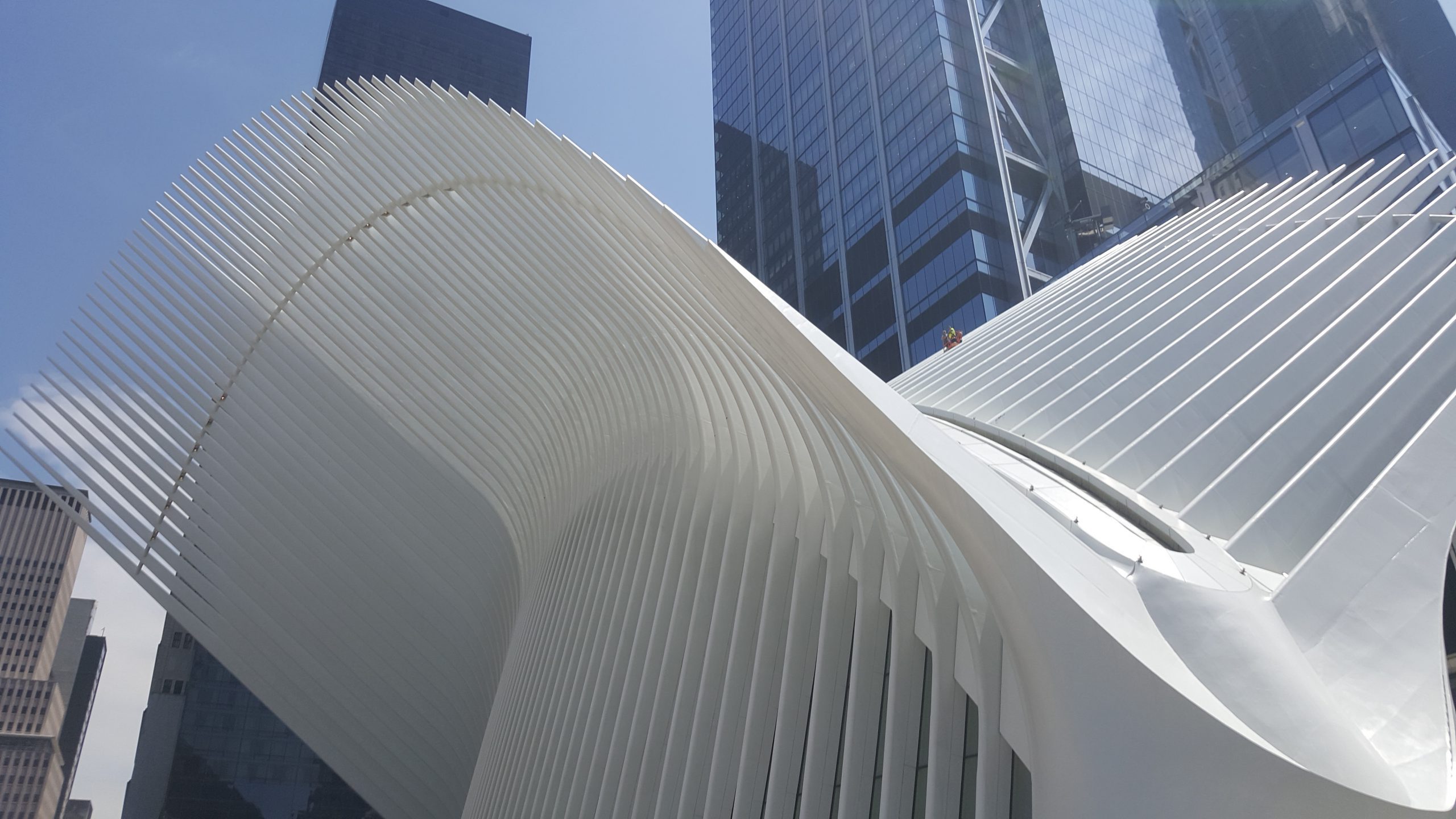 The World Trade Center itself was rebuilt, but as one main tower instead of two.
One World Trade Center (originally called the "Freedom Tower") is the tallest tower in the entire Western Hemisphere and stands at 1,776 feet, to be very patriotic (the American Declaration of Independence was signed in 1776).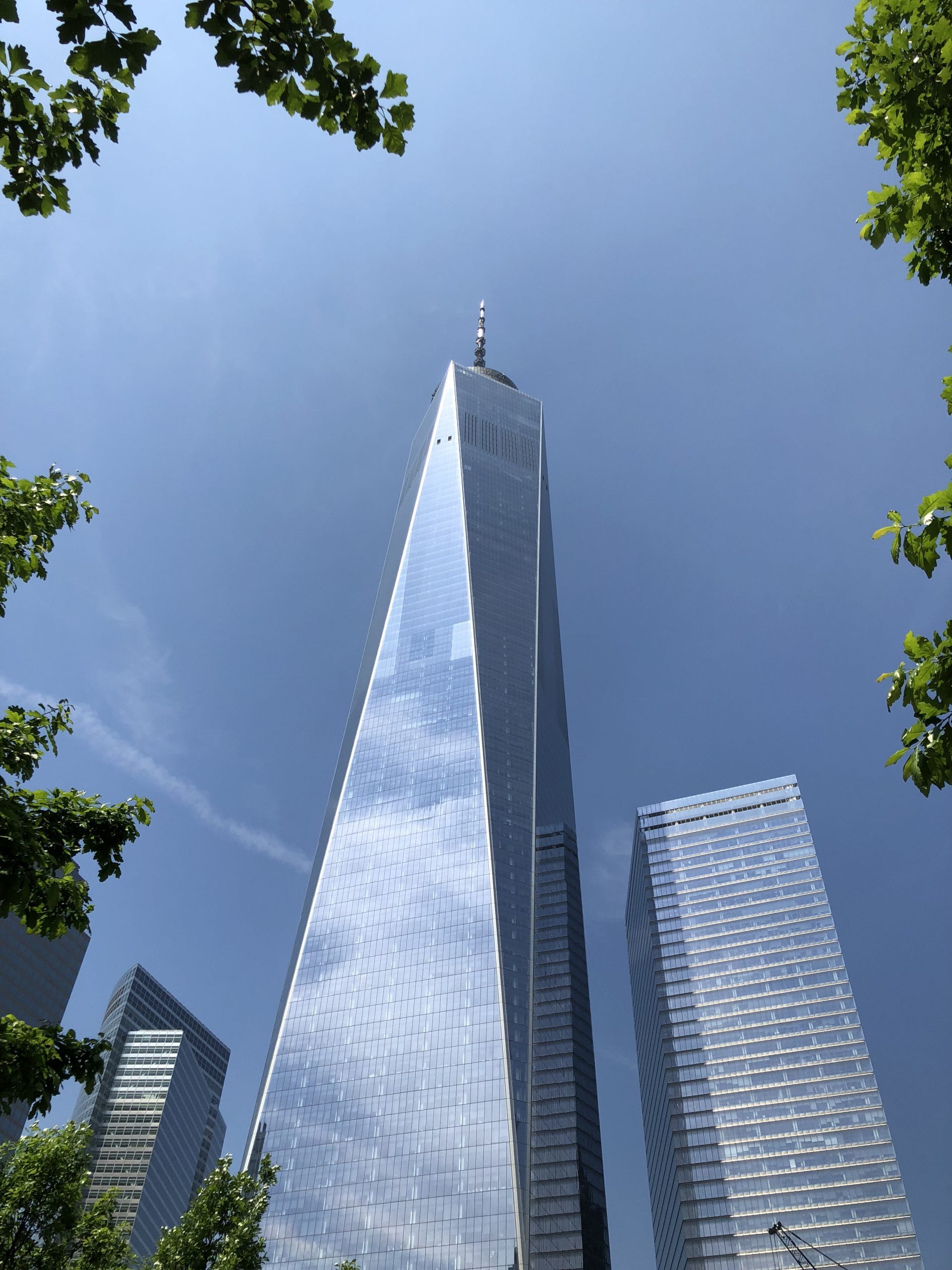 As a big fan of skyscrapers, I can say it is definitely impressive to see. The design is very well done.
It was designed by the same architectural firm in charge of the Burj Khalifa, the world's tallest tower in Dubai, which is also absolutely impressive to see in person.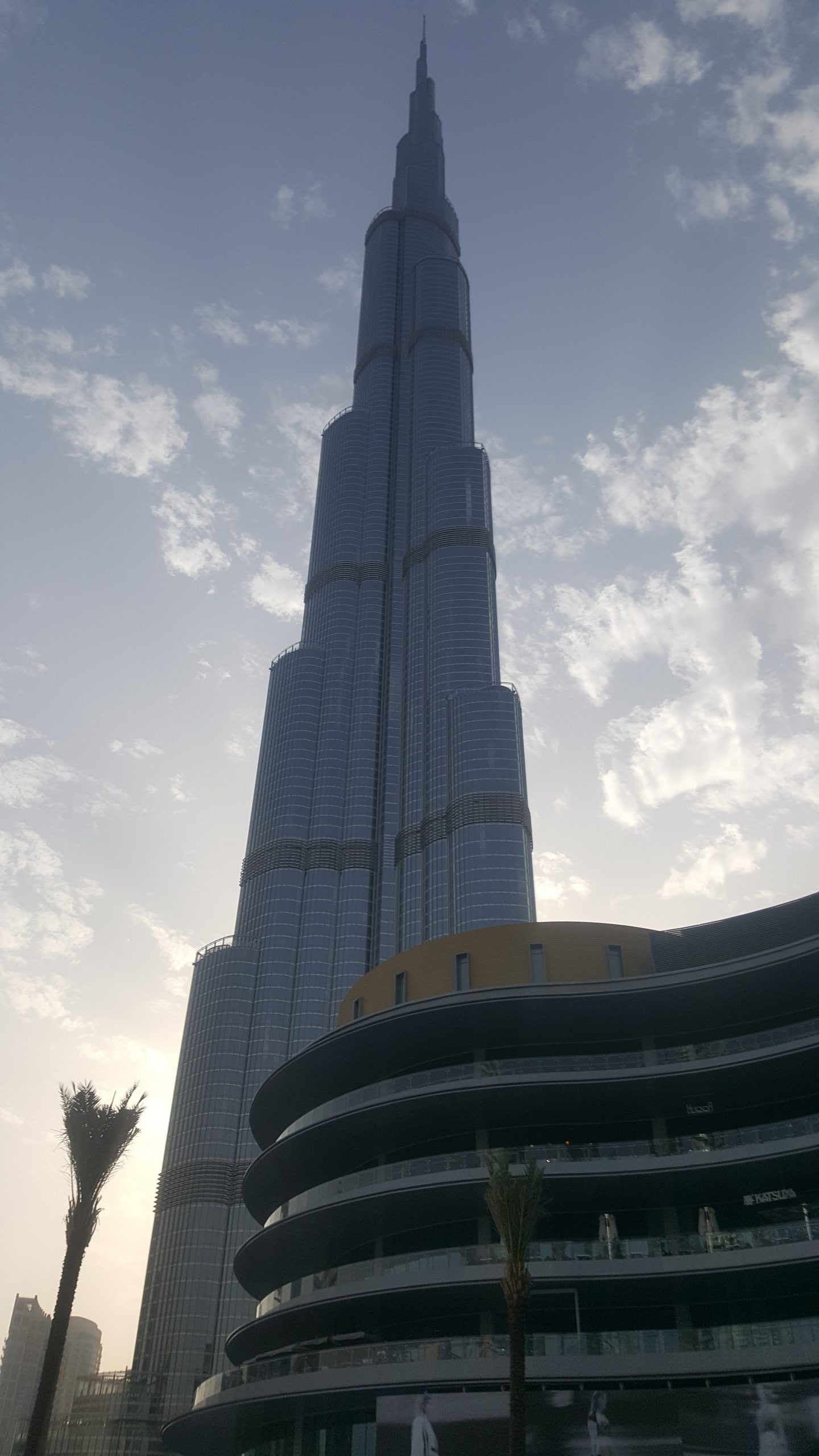 I can only imagine how imposing it must have been to see the 2 twin towers of the World Trade Center (which were the same height as the new one, without the antenna) side by side.
Well, I can extrapolate from when I saw the other most famous twin towers, the Petronas Towers in Kuala Lumpur, which are in the same height range and are majestic.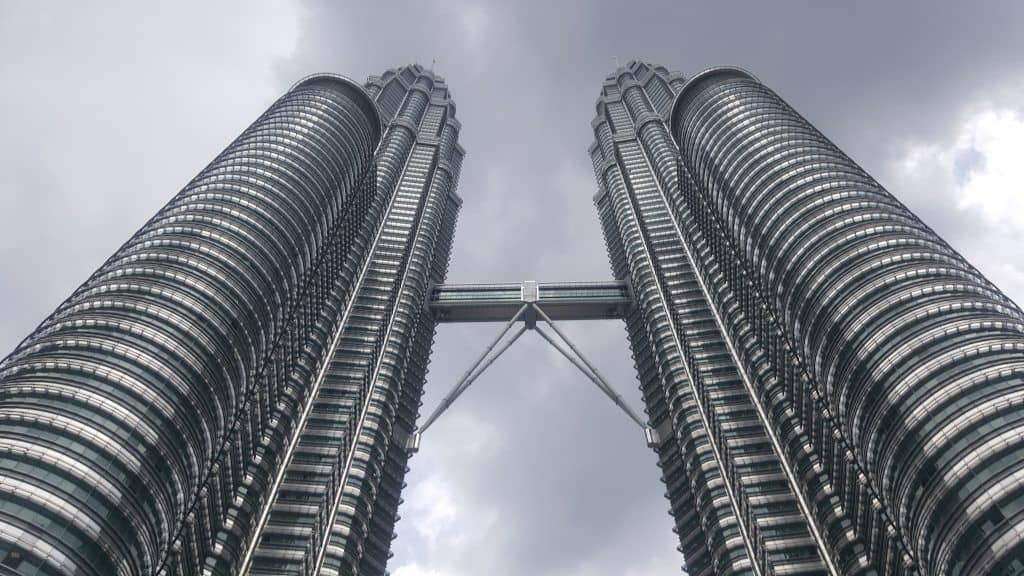 That said, the new World Trade Center tower is still very pretty too.
I admired it again from my Marriott hotel in Hoboken, New Jersey on March 15, 2020, at the very beginning of the pandemic.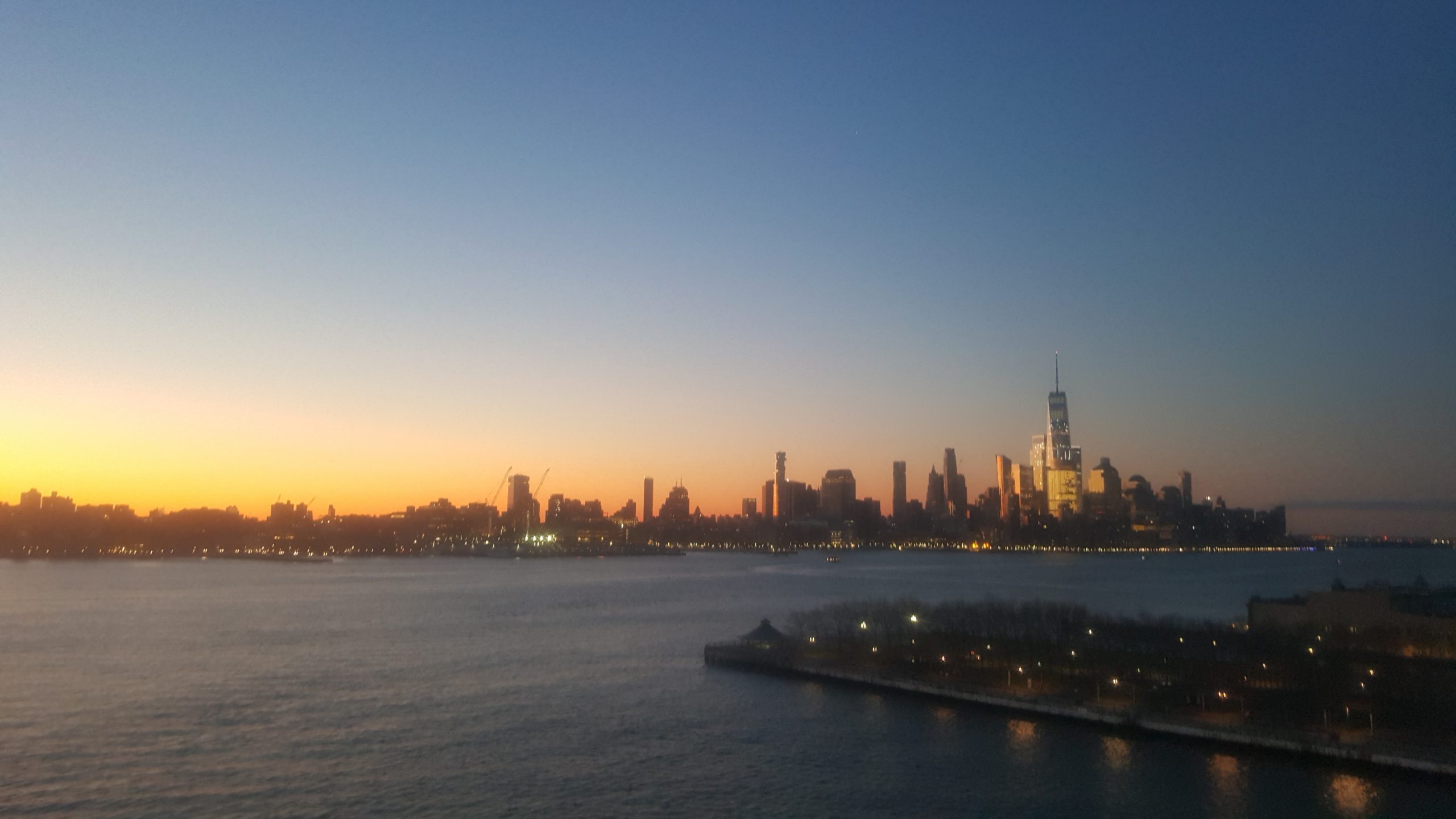 Anyway, I regretted not taking the time to visit the 9/11 memorial on my previous visits to NYC.
That's why I encourage you to go and why I make sure not to miss making these stops myself anymore: For example, during our trip to Texas in April, we also went on a roadtrip to Oklahoma which allowed me to visit my 47th state, but also to see the very beautiful 1995 Oklahoma City bombing memorial.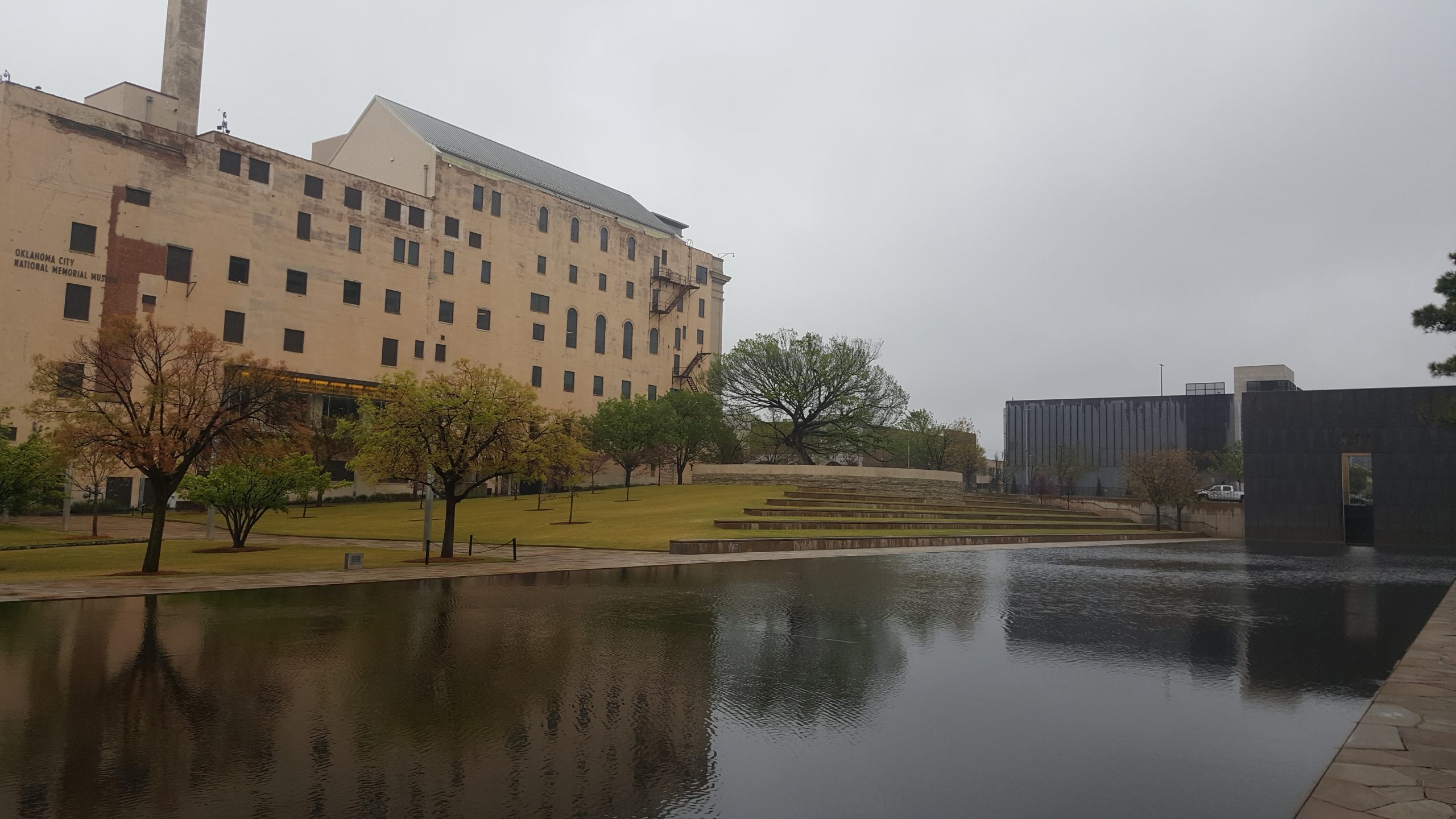 September 11th's Canadian angle
For those who don't know, on the morning of September 11, 2001, the United States ordered all planes in the air (several thousand) to land, as did Canada (unheard of before that day).
But the US also banned all international flights already en route from entering the United States.
(By the way, imagine being named National Operations Manager of the Federal Aviation Administration and your first day on the job is September 11, 2001. That's what happened, and that guy had to give the order to shut everything down and deal with all the chaos. That's a pretty rough day to start.)
While many of the transatlantic and transpacific flights were able to turn around, some just didn't have enough fuel to do that.
The US made no exception for them, so a total of more than 200 flights carrying more than 30,000 passengers were rerouted to Canada.
It's called Operation Yellow Ribbon.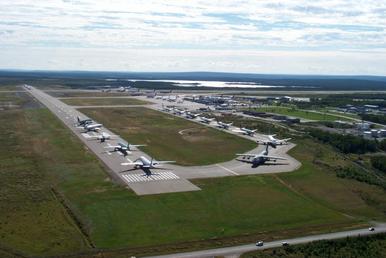 Almost all trans-Atlantic flights obviously already pass over Canadian airspace anyway, but it was also pretty much the only option.
With all the uncertainty, to minimize the risk, Canada did not want to use the bigger airports like Toronto (YYZ), Montreal (YUL), and Ottawa (YOW) which obviously would have had a lot more resources and infrastructure to accommodate so many people.
No, it was Halifax (YHZ), Gander (YQX), and St. John's (YYT) who received the majority of the flights. In Gander, a town of only 10,000 people, there were almost as many people at the airport as in the entire town.
On the west coast, there was really no option but to land flights from Asia in Vancouver (YVR), even though it is a major city and the airport is very close to downtown.
In all, the passengers had to spend several days in gyms or community centers (in the smaller cities) and the generosity of the Canadians who helped them was officially recognized several times by the US government.
Impact on aviation
Most people remember that September 11 vividly. I was young, but I sensed the gravity right away when my dad, who was a road warrior who traveled for work Monday to Thursday every week at that time, was back home in the middle of the week.
Of course, the impact of the September 11 attacks is still felt today in virtually every aspect of the flying experience.
But it is especially airport and aircraft security that has been completely revised. The extent of security before 9/11 was pretty much just walking through a metal detector.
But everything that was added is still there today, 20 years later. Yes, time flies—today we are closer to the 2070s than the 1970s after all.
Even though factually, the TSA, which manages security checks in the United States, fails to spot 80% to 95% of prohibited items, the very idea of easing the security process is almost unthinkable for many people.
In 2018, the federal agency announced the complete elimination of security checks at 34% of US airports and had to backtrack since the outrage was so widespread.
Some believe that masks and medical screening tests, often (but not always) required to travel during the pandemic, will remain for just as long after this thing ends (if it ever does).
Yes, it's true that the impact of COVID-19 on the aviation industry was infinitely more devastating than 9/11, but personally, I really don't think that will happen.
To be continued. What do you think?
Want to get more content to discover awesome destinations?
Summary
A visit to the 9/11 Memorial is a must on your next trip to New York.
What do you think about all this? Tell us in the comments below.
See the deals we spot: Cheap flights
Explore awesome destinations: Travel inspiration
Learn pro tricks: Travel tips
Discover free travel: Travel rewards
Featured image: September 11 Memorial (photo credit: Deborah T. Marin)

Advertiser Disclosure: In the interest of transparency, Flytrippers may receive a commission on links featured in this post, at no cost to you. Thank you for using our links to support us for free, we appreciate it! You allow us to keep finding the best travel deals for free and to keep offering interesting content for free. Since we care deeply about our mission to help travelers and our reputation and credibility prevail over everything, we will NEVER recommend a product or service that we do not believe in or that we do not use ourselves, and we will never give any third-party any control whatsoever on our content. For more information on our advertiser disclosure, click here.
Share this post to help us help more people travel more for less: