How to get 17 nights in beautiful hotels for only c$120 per person
In just 3 easy steps!
"This is one of the best travel deals for Canadians and one of the best-kept secrets in terms of ways to travel for less. And it really works: I used the deal myself."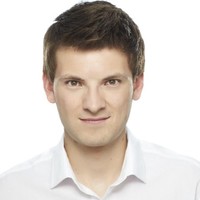 Andrew D'AMOURS
Flytrippers co-founder
STEP 1

You and a travel buddy both get the Marriott Bonvoy Card
All you need is a good credit score, there's no minimum income required! Card has a $120 fee that will turn into 17 free nights.
STEP 2
Spend $1,500 on each card in 3 months to unlock welcome bonuses (50,000 points each)
That's it. Nothing else to do ever. That's only $115 per week, but we have tips to help you if you need them.
STEP 3

You use your 100,000 points to book 17 completely free hotel nights
There are many amazing hotels that only require 100,000 points for 17 nights! You save over $1,000 just like that!!!
Here are some of the actual countries and hotels you can visit with 17 free nights
11 beautiful hotels in Indonesia
33 beautiful hotels in India
5 beautiful hotels in Malaysia
10 beautiful hotels in Spain
25 beautiful hotels in South Africa
300+ hotels in other countries
Get your free hotels now
Prepare for your next trip now and you won't have to worry about hotel costs!
Additional limited time promo: until August 31st, you will earn a whopping 5 points per dollar on food (groceries, delivery, takeout, etc.)
This is an amazing earn rate to get even more free nights: get the card today to start earning faster!
How this deal's math works
Your Card Welcome Bonus = 50,000 points
Spend $1,500 to unlock a 50,000 Marriott Bonvoy™ point Welcome Bonus.


Travel buddy's Card Welcome Bonus = 50,000 points
Your travel buddy spends $1,500 to unlock a 50,000 Marriott Bonvoy™ point Welcome Bonus.


Points earned on minimum spend = 6,000 points
Your cards earn 2 points per dollar, so $1,500 on each gives you an extra 6,000 points.


Your total with Welcome Bonuses = 106,000 points
50,000 + 50,000 + 6,000 = 106,000

Cost of 17 nights in Category 1 hotels ≈ 105,000 points
On the majority of dates, Marriott Category 1 hotels cost 30,000 points per 5-night stay and 7,500 per additional night.
That means 17 nights cost ≈ 105,000 points (30,000 + 30,000 + 30,000 + 7,500 + 7,500)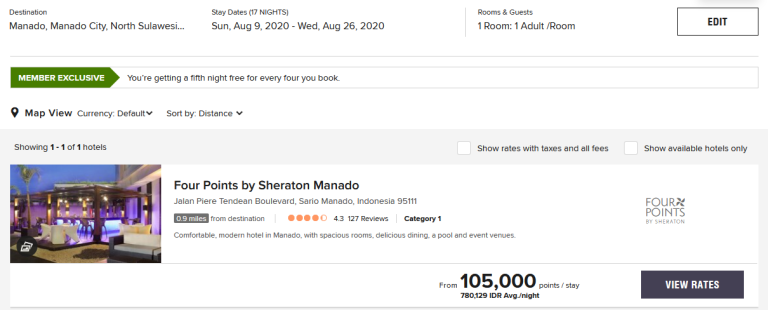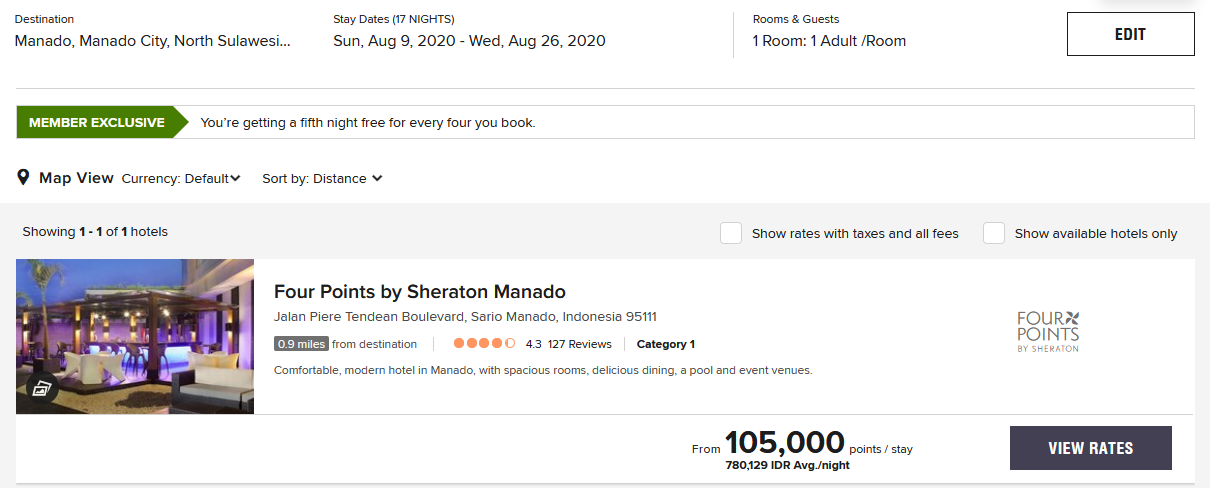 Get started
Learn more
Read our detailed Marriott Bonvoy Card review if you want more details about how it all works!
Ask me anything
Have any questions about Marriott Bonvoy Card? I can answer all of them.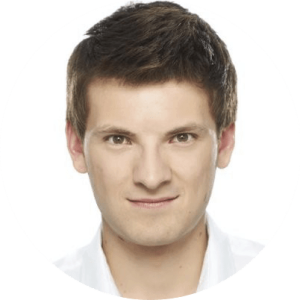 Hey! I'm Andrew, and I'm a professional globetrotter and travel reward points master. My travel expertise has led me to appear in countless Canadian media outlets since we launched Flytrippers.

I personally earn way over $1,000 worth of free travel every year without spending a penny more than I would otherwise, and have been doing so for over 10 years.

I will be sharing my tips with you so that you too can travel more, for less!
Subscribe to our free newsletter
Not sure about the card yet?
Want to learn more?
Curious about travel reward points?