I can never say it enough: to me, loving to travel means appreciating every part of it, including very long rides in 60-year-old run-down trains across exotic countries in Africa. This was one of my most unique travel experiences of all time, despite having been to over 50 countries before this trip in September.
The journey IS the destination—so I encourage you to make an effort to try and learn to enjoy the journey. I especially encourage you to stop thinking in the mindset of getting to one place and that the only meaningful part of the trip is once you get there. It makes no sense because once you're there, you'll be moving around too (at least I hope).
The notion of movement and the journey itself is essential to the word travel. To travel is to move.
In the case of African trains, it might not be comfortable, but getting out of your comfort zone is kind of the point of travel, right? This 35-hour ride was amazing. I was also in West Africa in July and spent about 10 hours with locals in run-down shared taxis (combis or "sept-places"), and that was quite the adventure, too (more on that in a future article).
I love everything about travel. Despite being an Aviation Geek and choosing to fly whenever I can because I also love flying itself, the more I try long-distance trains, the more I enjoy this different way to get around.
In a separate article, I'll talk more about how sleeper-trains are growing on me, and for those who are environmentally-conscious, how they're a great way to travel greener. I'll also talk more about enjoying journeys, not just destinations.
For now, I want to tell you about my epic train journey in Zimbabwe and Botswana, in 3 legs.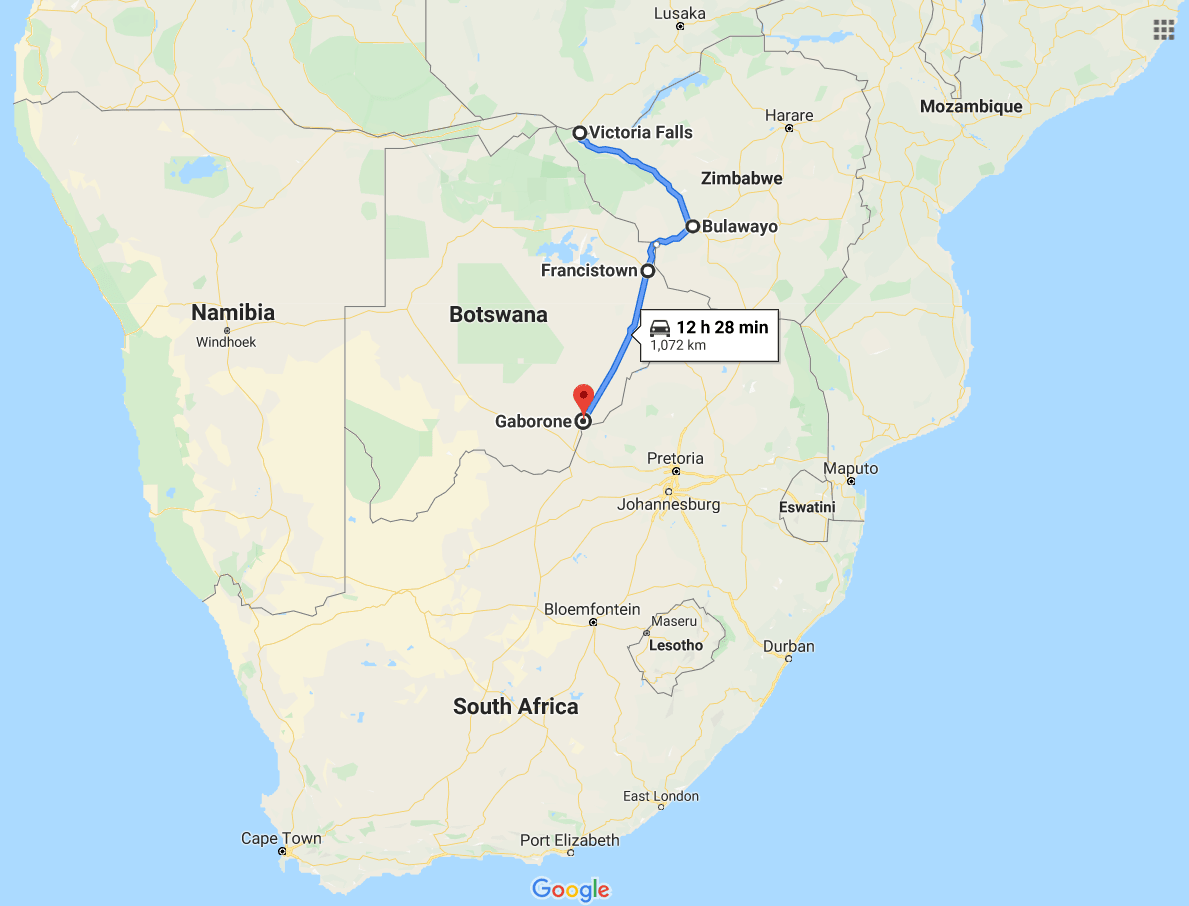 Victoria Falls To Bulawayo
If you've seen my article about swimming at the edge of Victoria Falls at the top of a 100m drop, you know I was visiting that area as the first stop of my Southern Africa trip (to take advantage of the amazing free hotels deal).

I flew to Victoria Falls because I didn't necessarily want to take the train in both directions. In travel, experiencing everything once is something I care about… but you don't have to do it twice and spend 70 hours on trains.
You can always mix-and-match and be creative with your itineraries, that's why traveling independently and building your own itinerary will always be better than a packaged tour (and one-way flights are almost always just half the price of a roundtrip, at least for most short-haul flights).

So to then make my way to Mozambique on the Eastern coast of Southern Africa, I weighed my options and found this fun itinerary.
First, I took a 16-hour overnight train from Victoria Falls (the city) to Bulawayo, Zimbabwe's second-largest city. I was staying on the Zambia side of Victoria Falls (the falls, not the town), but it's easy, cheap, and fast to go across (I did 5 times while I was there) and you get to walk across a 100-year old bridge that soars above the Zambezi River.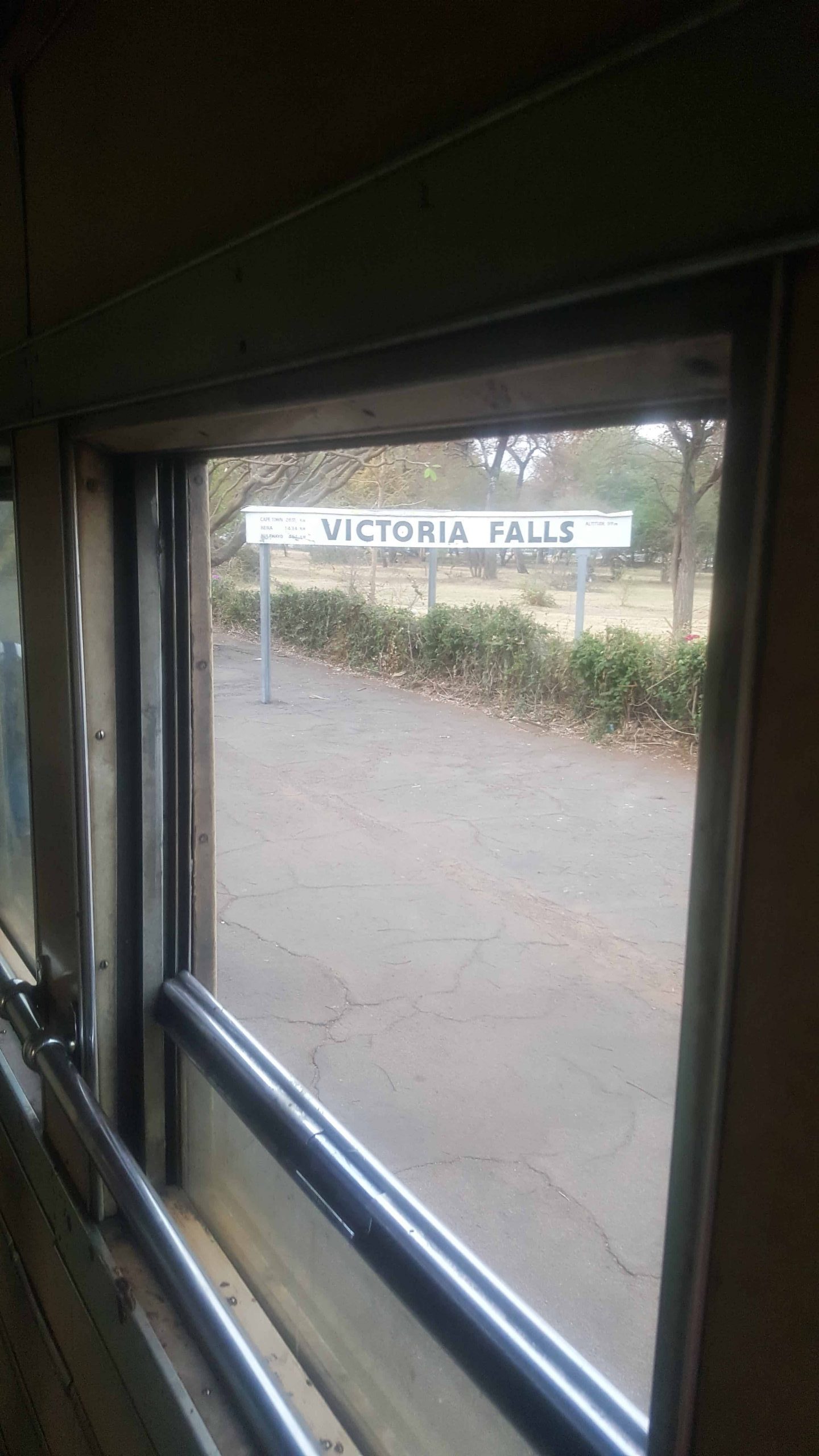 The views from the train were very pretty in the morning, although I would recommend taking the journey in the other direction if you can; it's much better to see the area with national parks around Victoria Falls than the area near Bulawayo.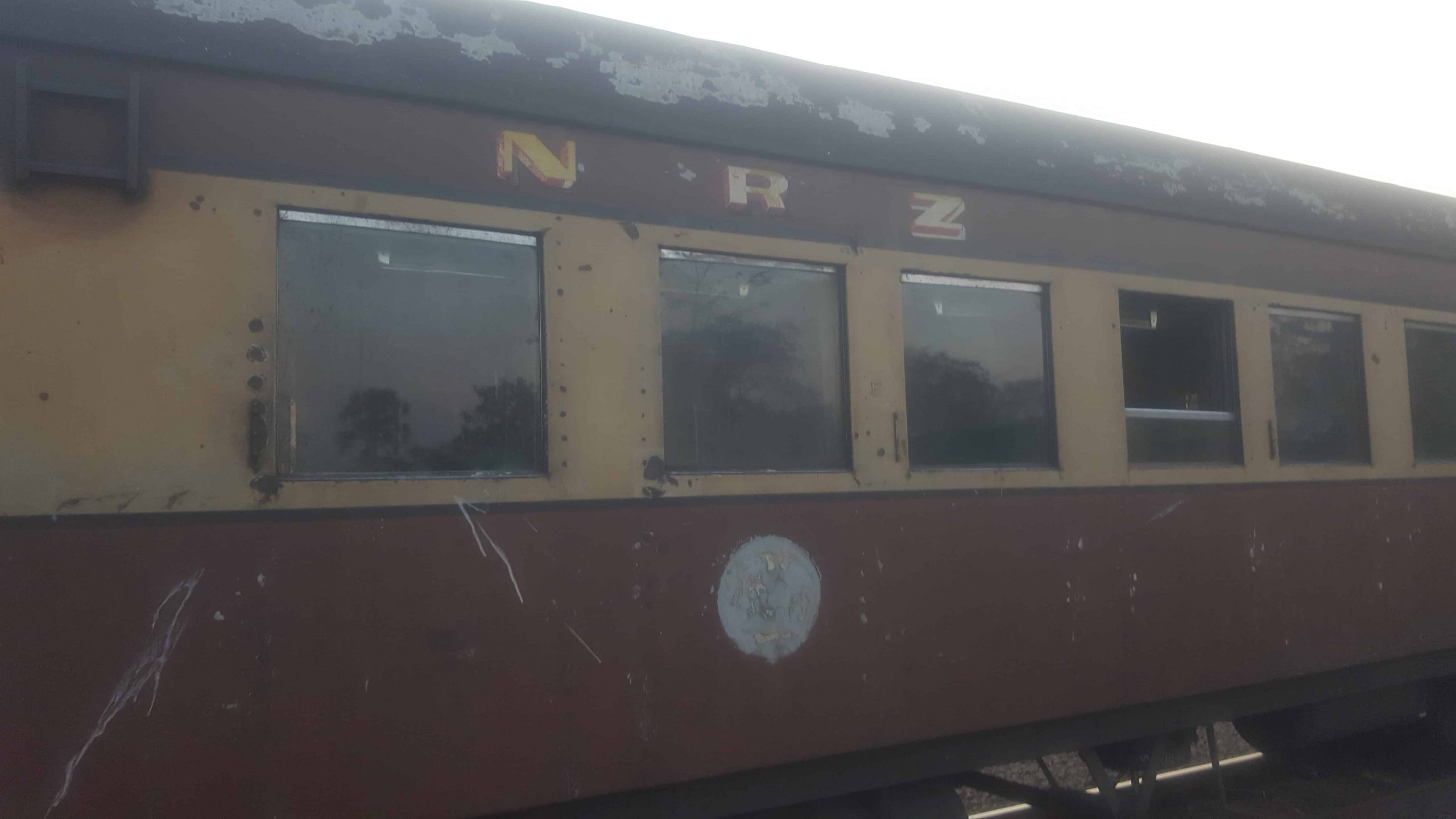 Like all sleeper-trains, the experience itself is great. You get to see the countryside and places you probably could never see any other way.
You also have the chance to talk with the locals who take these trains (believe me, for someone like me who hates hoards of tourists, this train was definitely a safe space—not many tourists here!).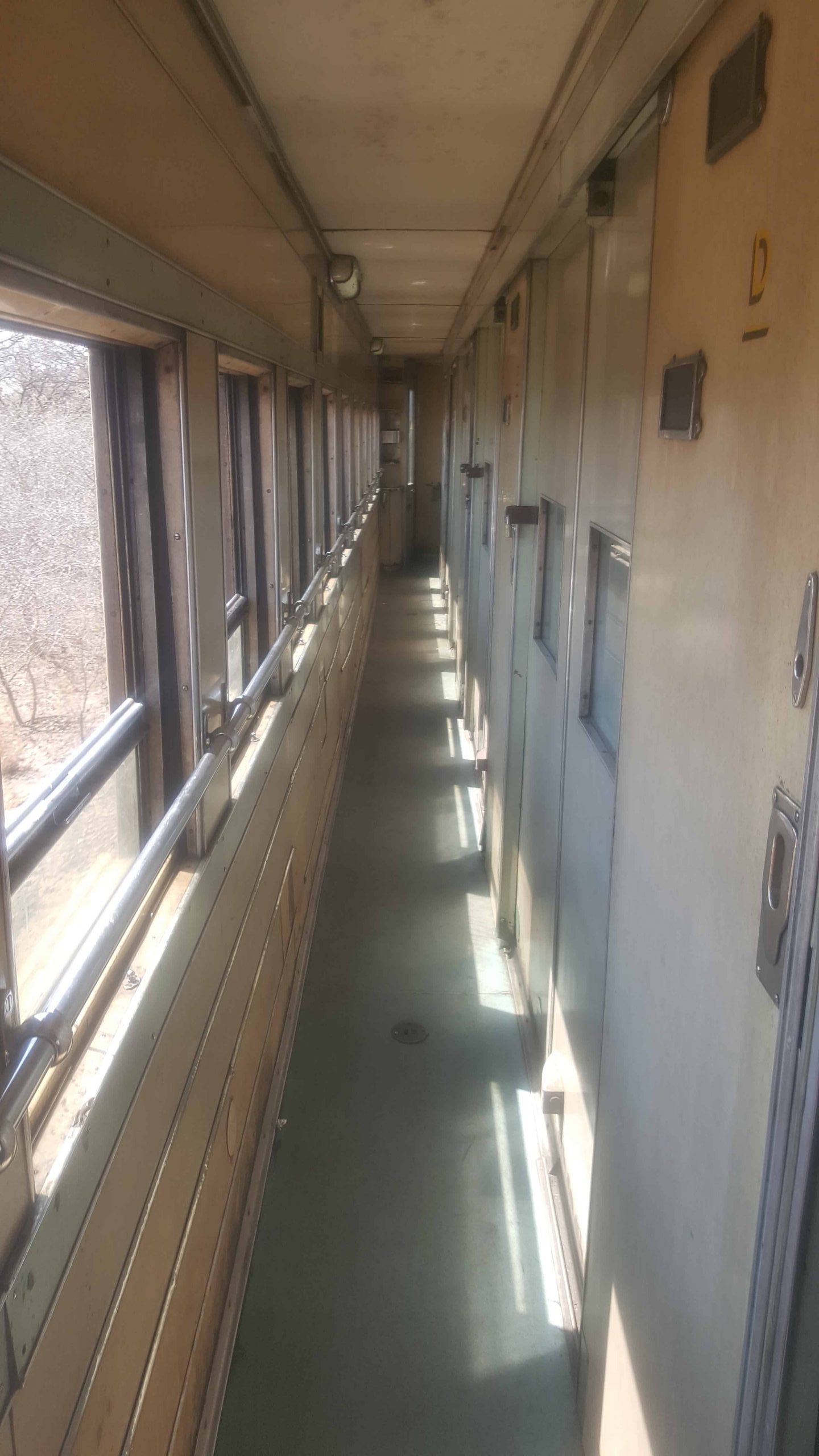 And here's a great benefit for budget-travelers who want to travel more: sleeper-trains save you a hotel bill! And for those who say that time is more important than money, well, you travel during the night while you sleep, so it's also optimizing your travel time (although as you'll see, this particular train was far from fast).

This journey, including a bed in a sleeper compartment, cost me a grand total of US$3. Or if you want to splurge and get the full cabin to yourself, you can pay for two beds at the ridiculous price of $6. I can't imagine how cheap the seats are in the non-sleeper railcars.

Yes, you read that right: US$3. For a 16-hour sleeper train. Even my $5 hostel in Bali can't compete with that (although my $5 hostel in Bali was brand new and very clean). That was the price in September, although, if you've followed the world news, you know that the fluctuations can be extreme in Zimbabwe, once home to the real 100 trillion dollar bill.

This long train journey was everything I expected it to be in a country that has been ravaged by economic crises for much of its modern history.
The train, built in the 1950s is not clean by any standards, but it's definitely part of the charm. This is an authentic Zimbabwean experience. Unique. I loved it.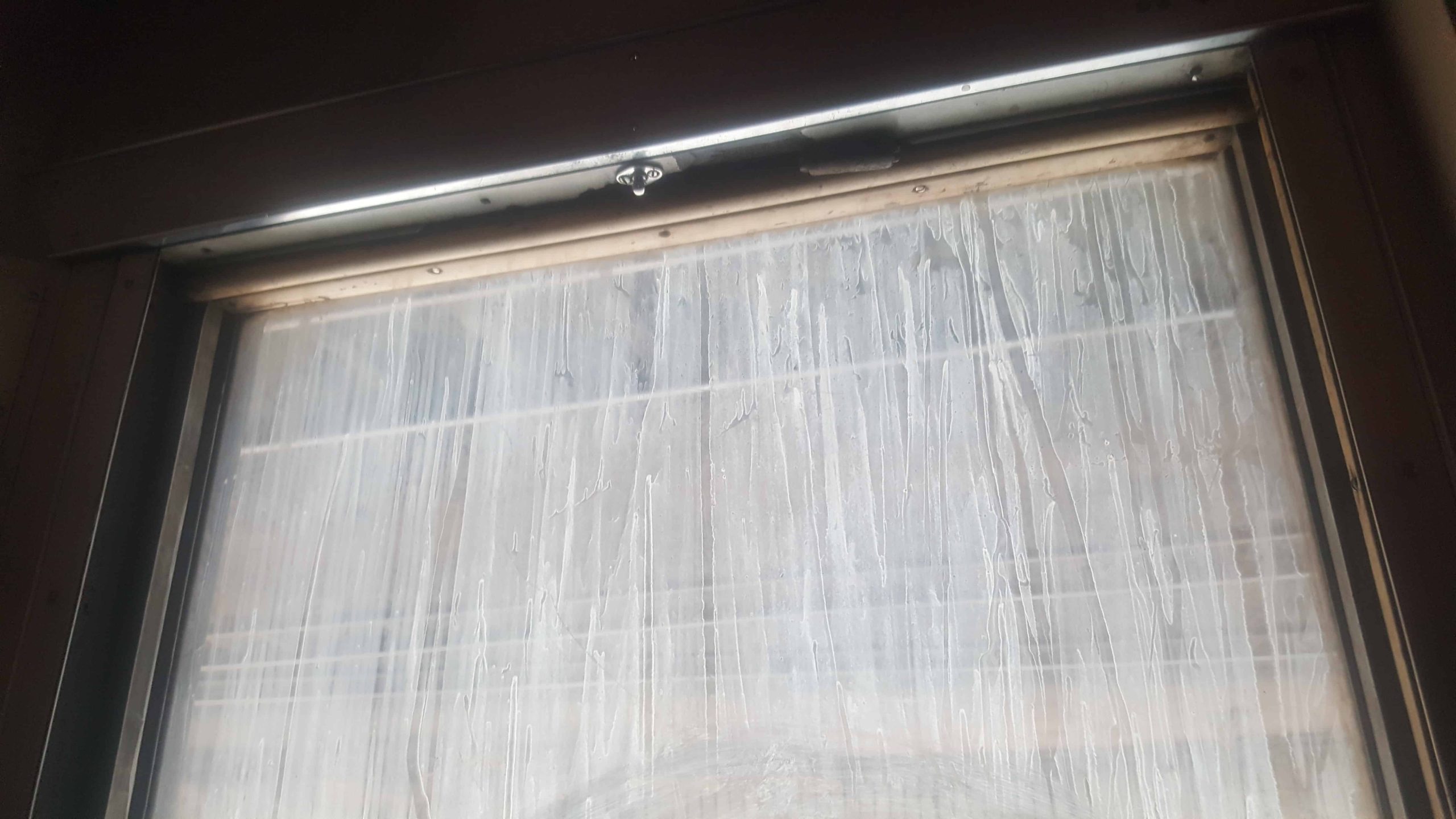 The cars were still marked with the RR logo of Rhodesia Railways when Zimbabwe still had its colonial name.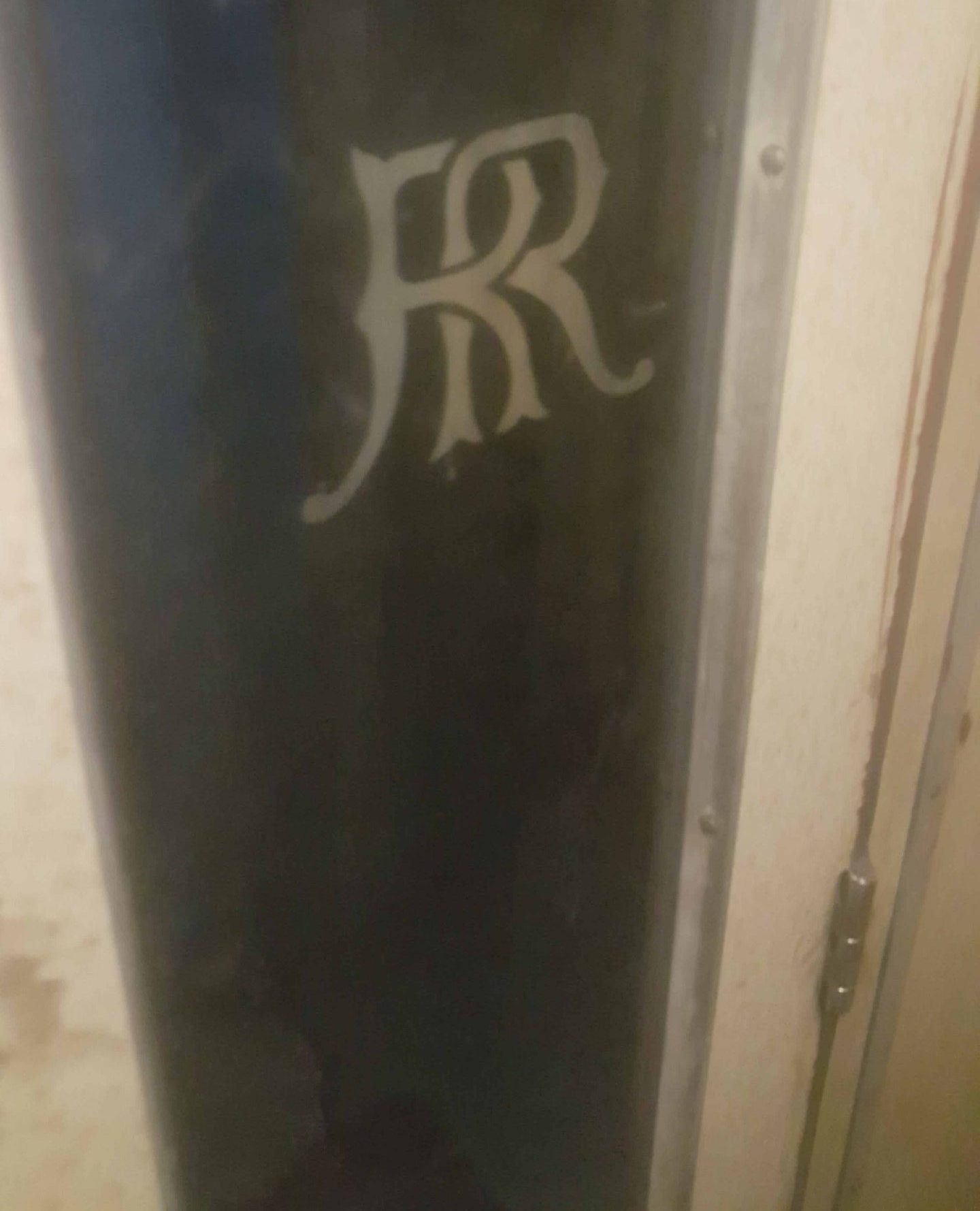 The sink in the cabin didn't work.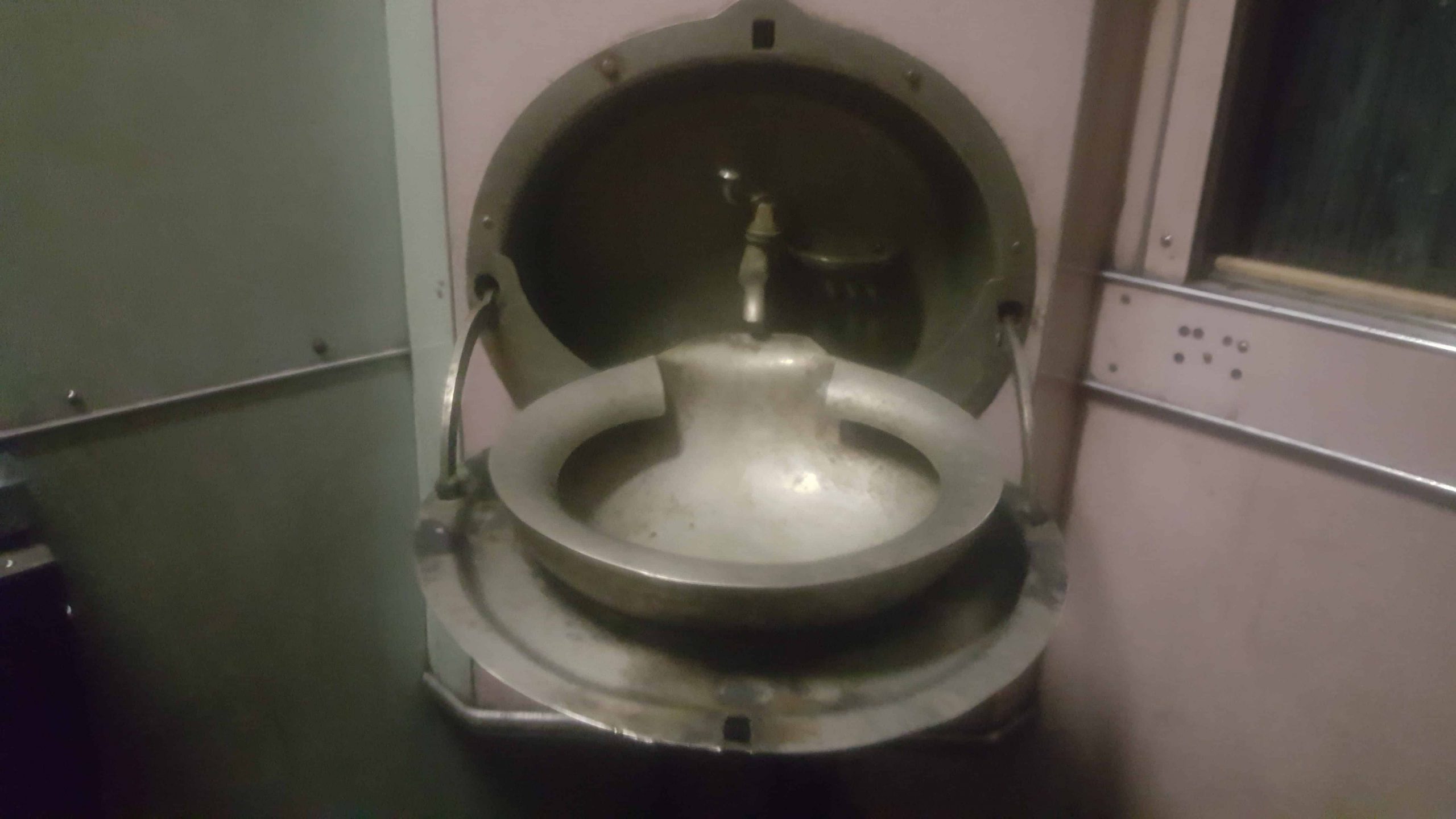 The sink in the bathroom didn't work.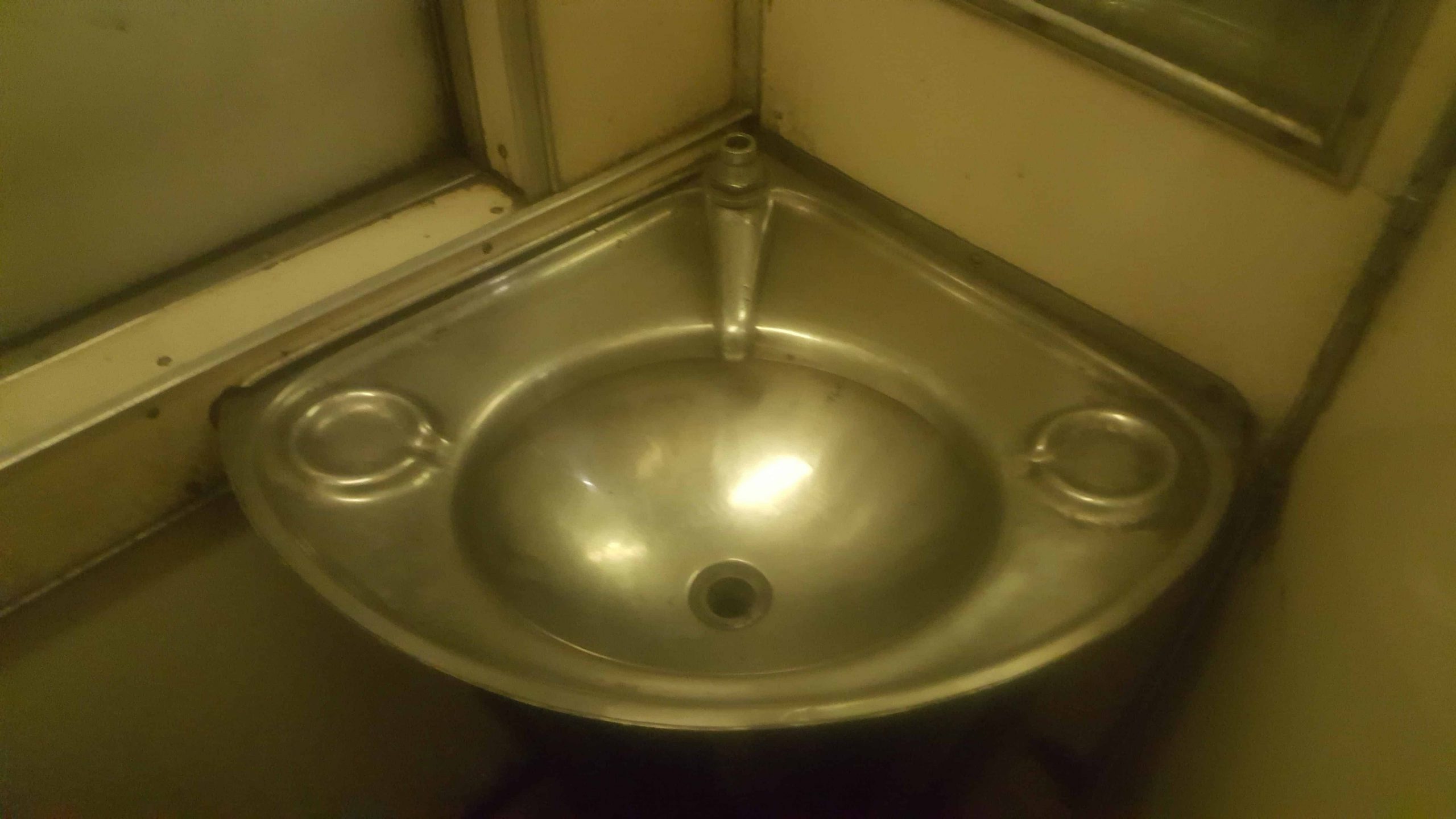 The toilet seat was slightly rusty (that's not brown paint… it's just 100% rust). And the "toilet" is actually just a hole, so everything just ends up on the tracks.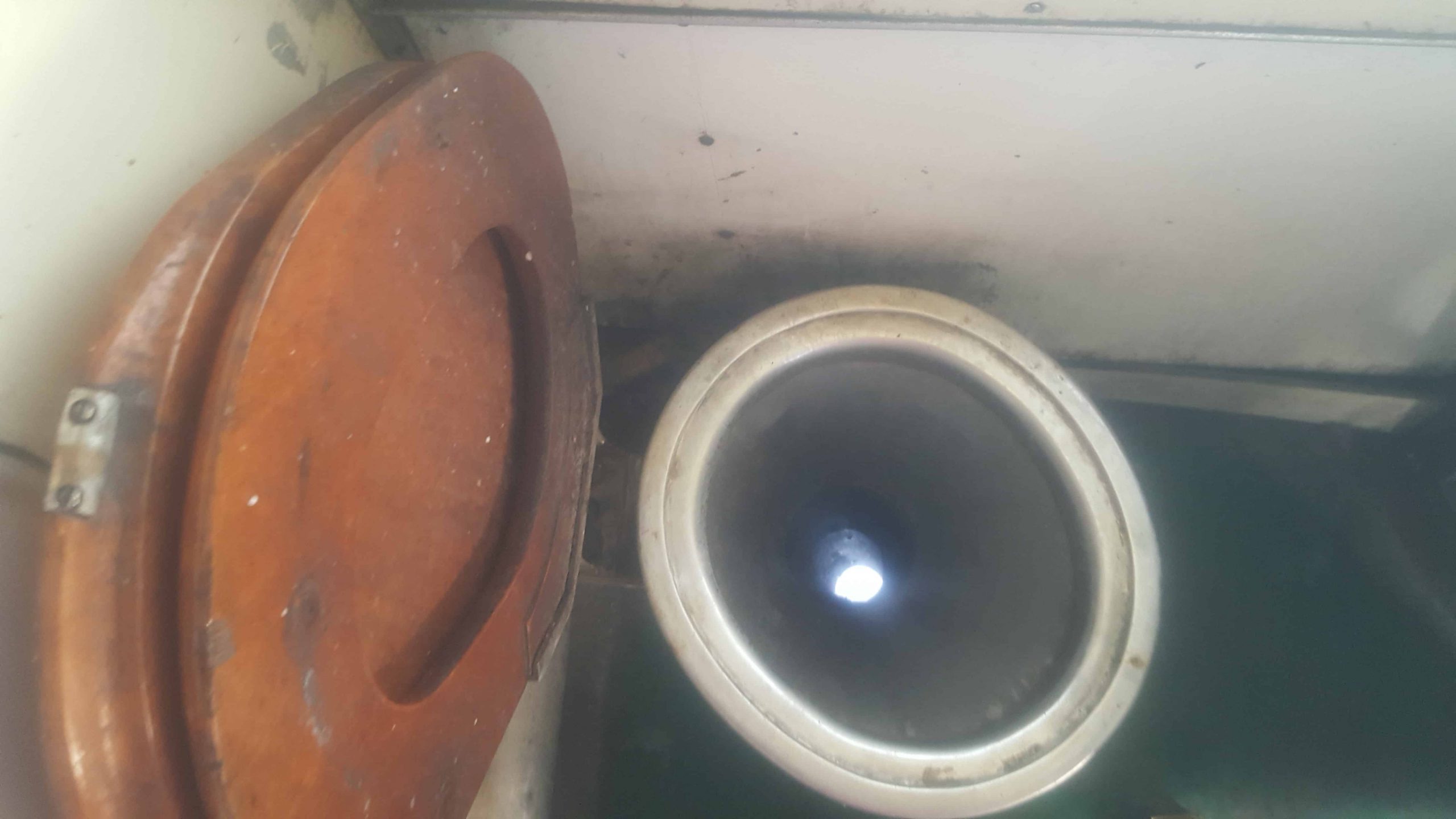 A memorable experience for sure!
No bedding was available, which was a first for me in my 4 sleeper train experiences. But even if I am completely unable to sleep in regular seats, if there's a bed, I'm fine. I slept very well with my raincoat as a pillow. Despite the fact the train rocked from one side to another more than I had ever seen a train rock, especially at such slow speed (or maybe it was because of the slow speed?).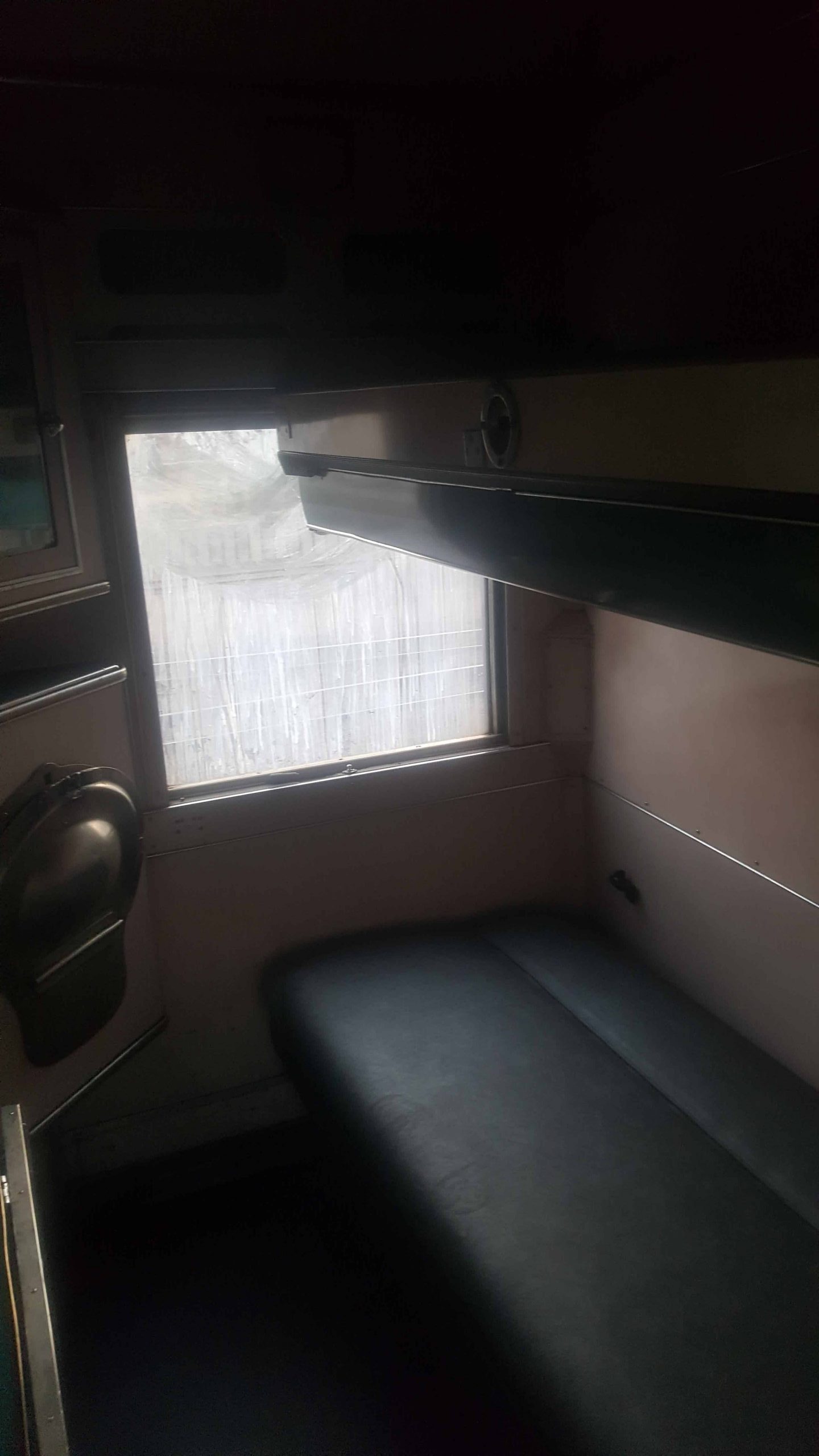 Because I choose to visit affordable destinations (to travel more often), there's a recurring theme in a few of my sleeper-train experiences: no air conditioning, which means it's very, very hot in the train (cheap countries often have old trains). It was unbearably hot at first, but as the train got moving and a bit of air current came in, and the night temperatures dropped, it was better.
It was too late for my Astros chocolate, which melted (I remembered these from my childhood—they've been discontinued for a long time back home, but they still have them in Southern Africa).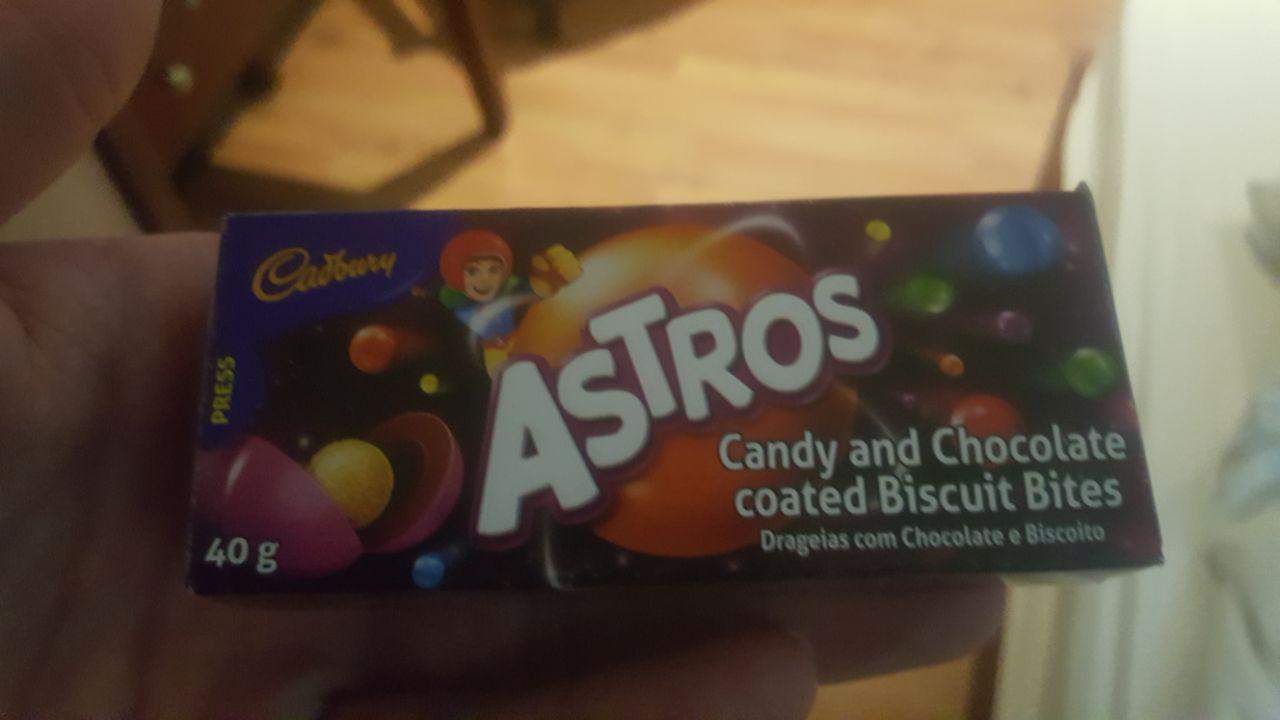 On the safety side, the cabins lock from inside, so no risk of being robbed of my laptop or other valuables. Everyone on the train we talked to seemed nice, and the employees seemed to be doing regular rounds. I would definitely say it's a safe train.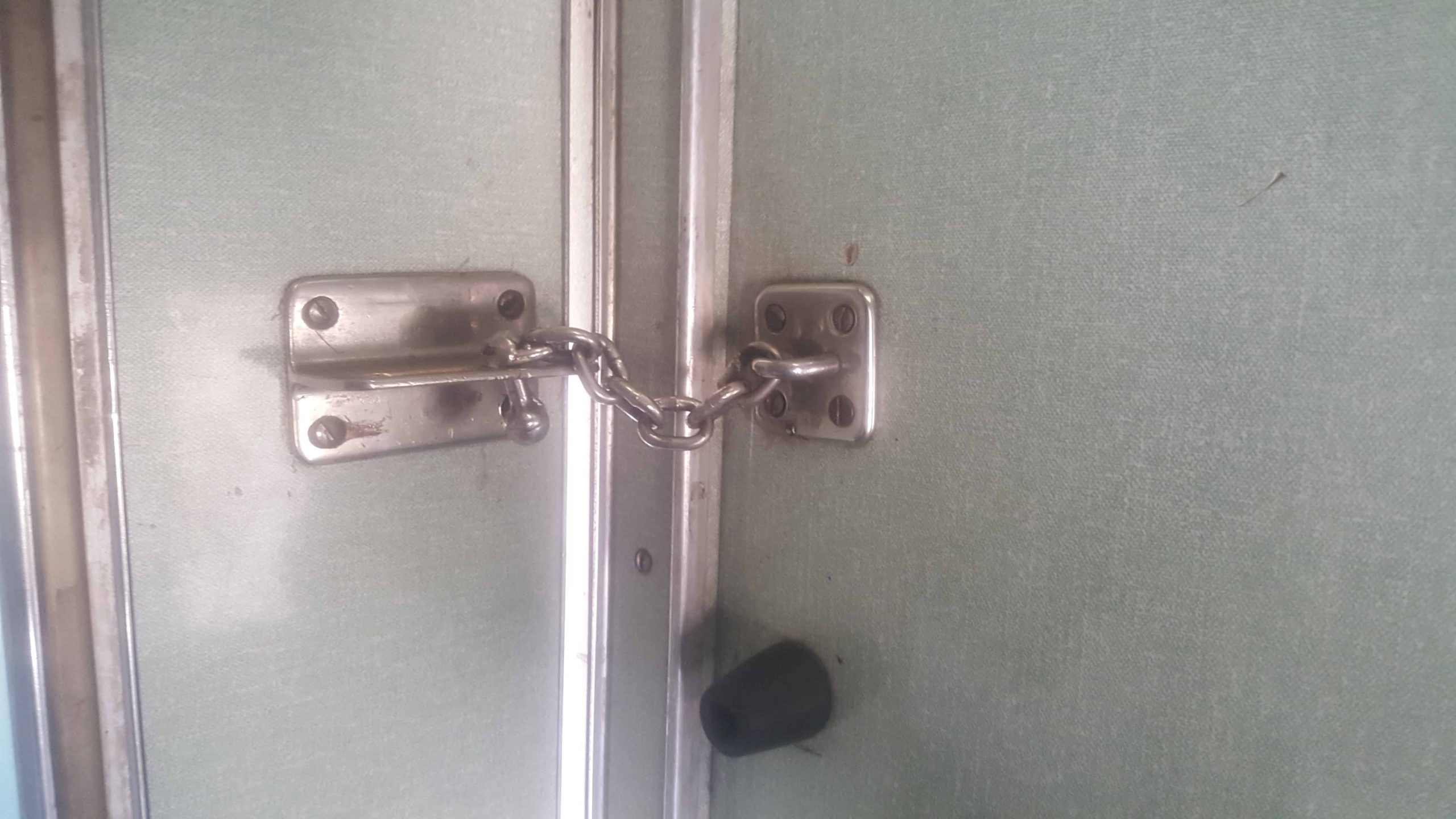 The train seemed fairly full of locals, including families with kids, but there didn't seem to be many travelers (none, in fact, apart from my new Irish friend Connor whom I met at the station and split a room with to save $3, #budgettravelforever).
You could move around, but there was no restaurant car or anything like that. There was a strange storage wagon but I decided to mind my own business and not open the door more than that.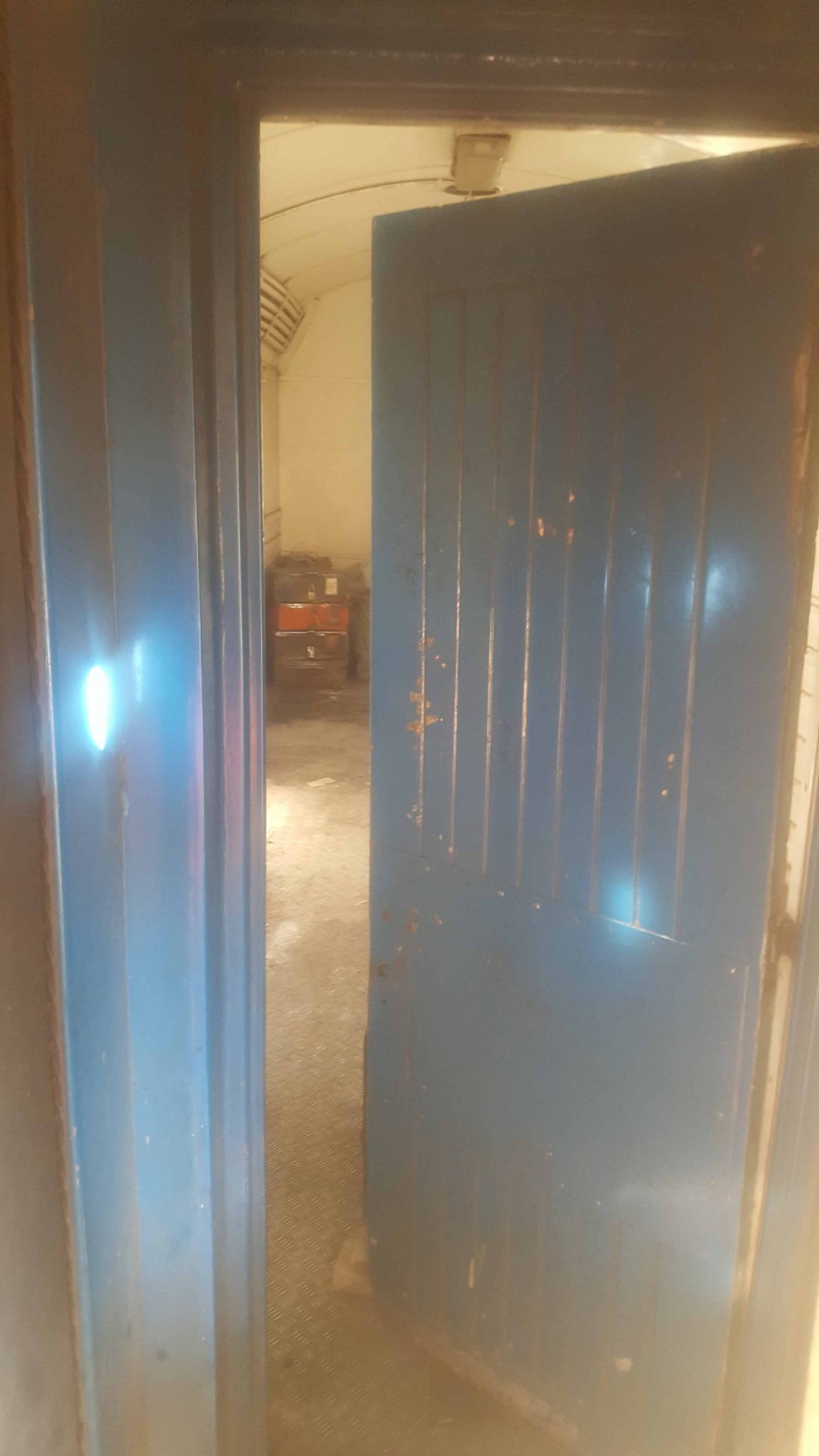 The light in our compartment could not be turned off (good thing I had my sleep mask), but by looking in another room we realized where the switch was. But we didn't really feel like playing around with those wires, given the state of everything in the train.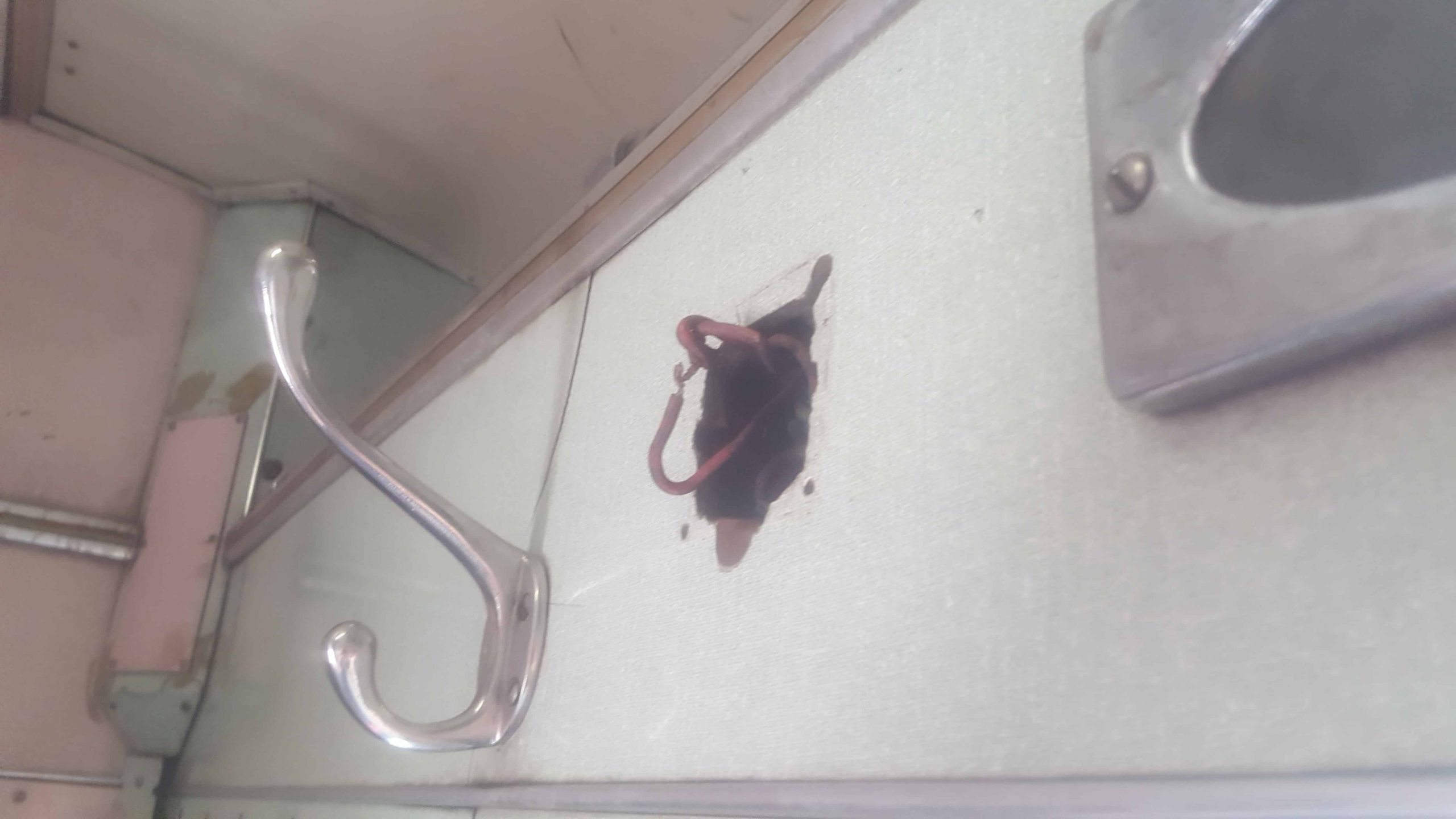 One thing is for sure: the travelers in the past 50 years have really taken to heart the NRZ's request to take care of the train to make it last. Mission accomplished, many generations have used every part of it.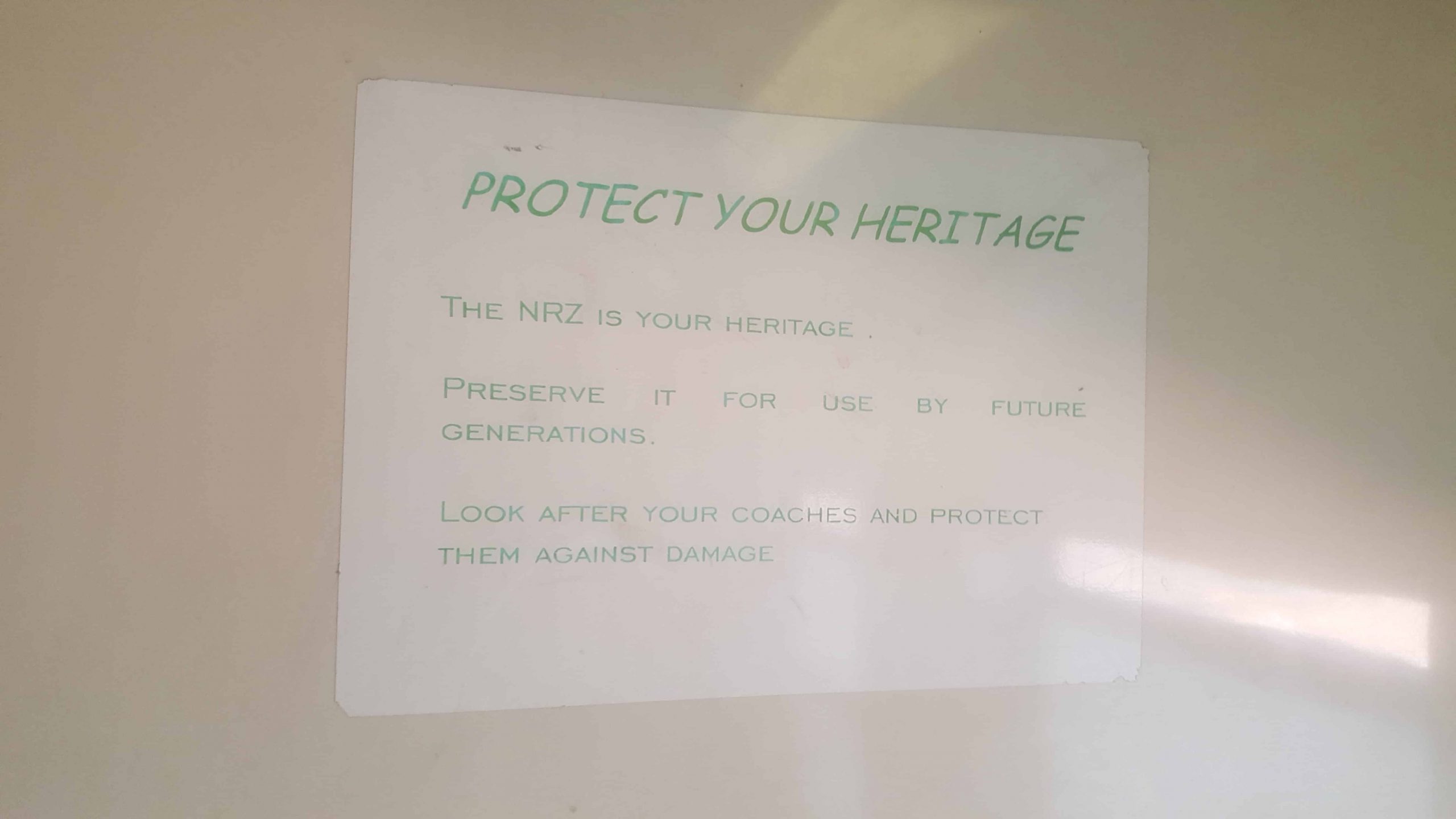 They don't ask this to save money on repairs, it's that if the train isn't taken care of and something breaks, it's probably just never going to be repaired.
One last unique thing is that the train stops randomly in the middle of nowhere to pick up passengers. No stations, no markings, just someone alongside the tracks waiting, and the train stops.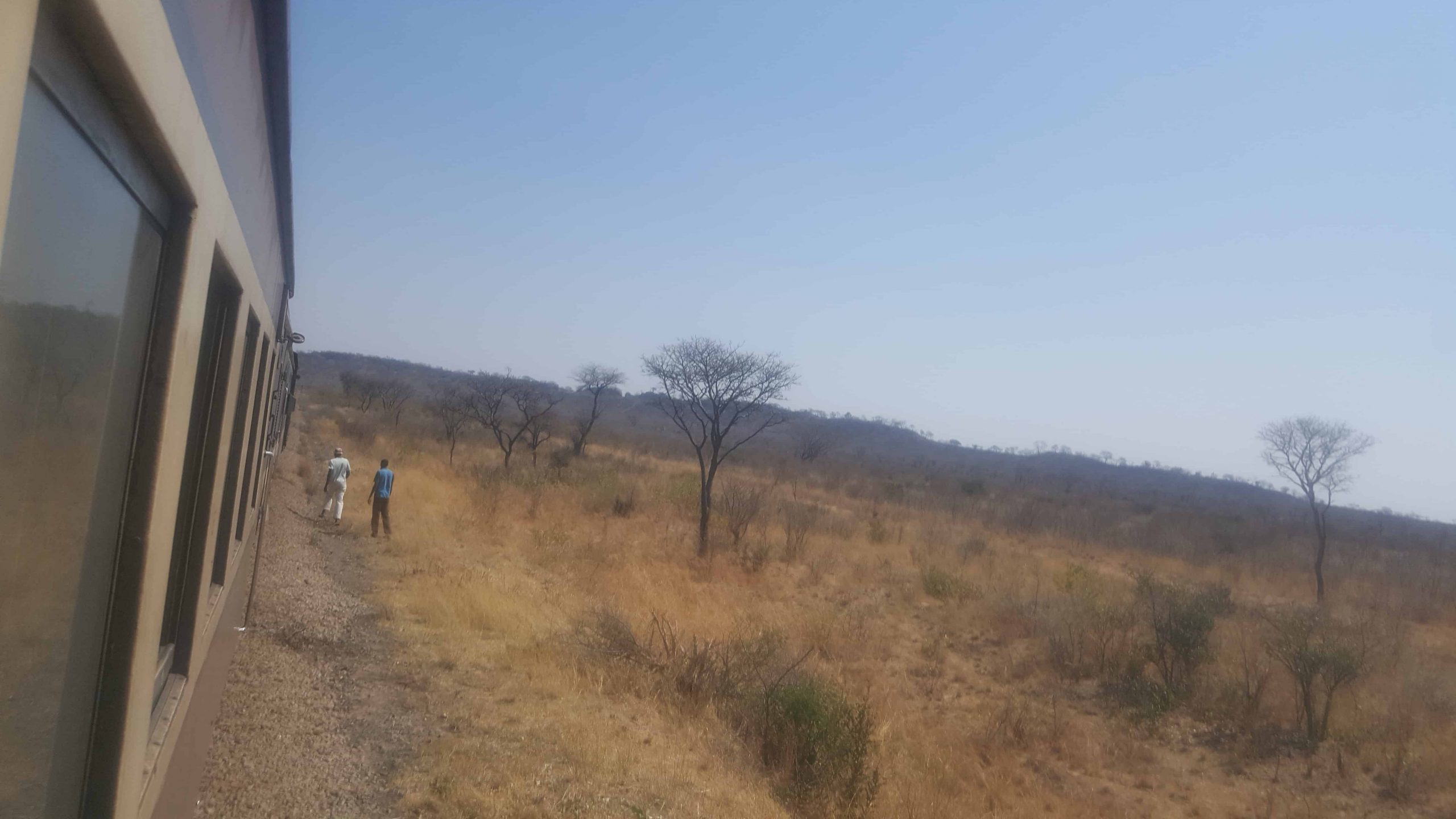 The train is almost laughably slow—400 kilometers in 16 hours is a 25km/h average.

We left on-time (7pm) but arrived in Bulawayo at 11am instead of the scheduled 9am, which is apparently always the case. Train tickets can only be bought in person at the station on the day of departure.

Bulawayo To Francistown
After a couple of hours exploring Bulawayo, I took the 2pm daytime "normal" train to connect to another sleeper-train in Francistown, one of Botswana's largest cities. It was my first time ever spending two nights in a row in trains.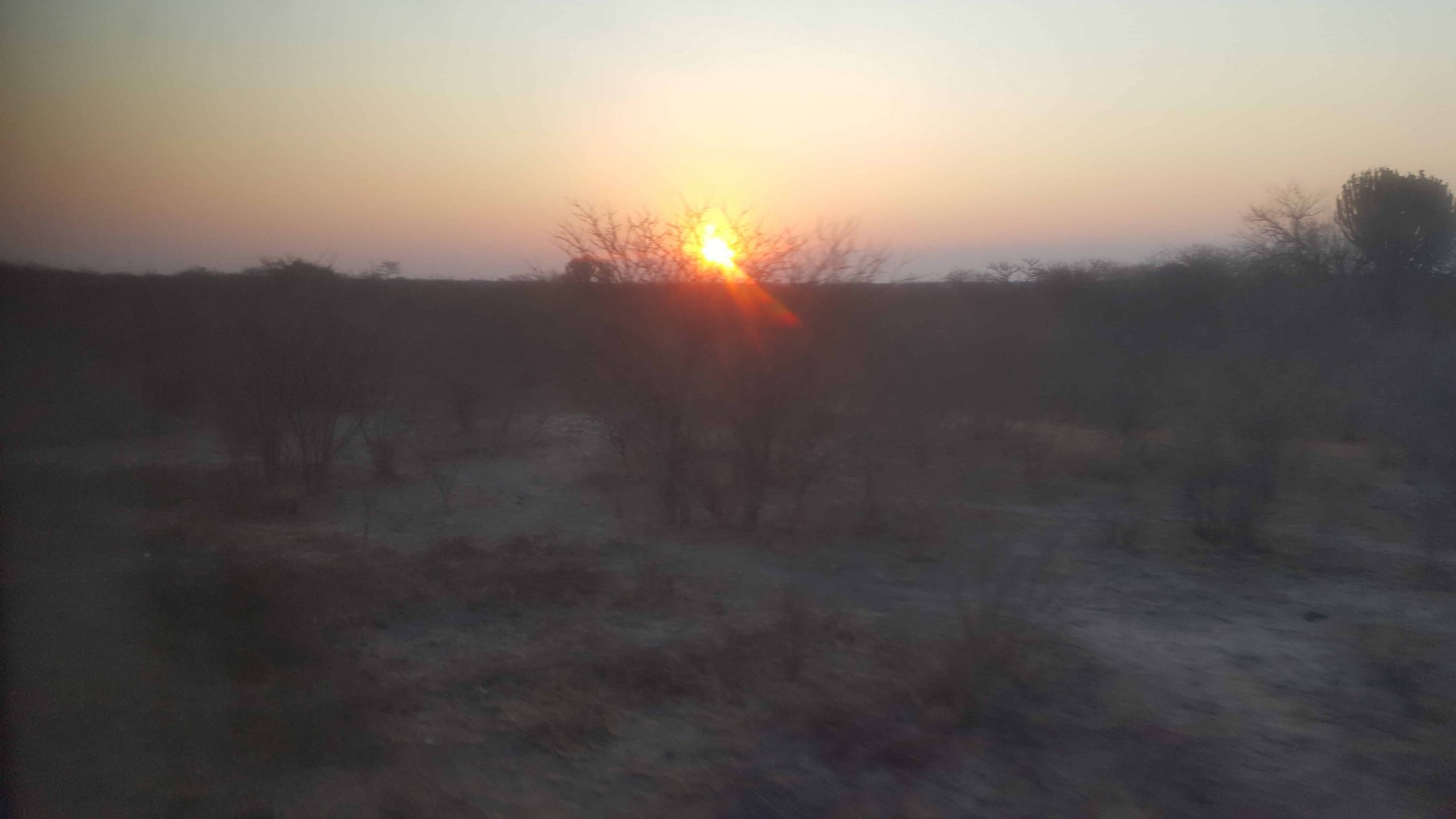 This was quite a different experience: a brand-new train operated by the Botswana Railways rather than the National Railways of Zimbabwe.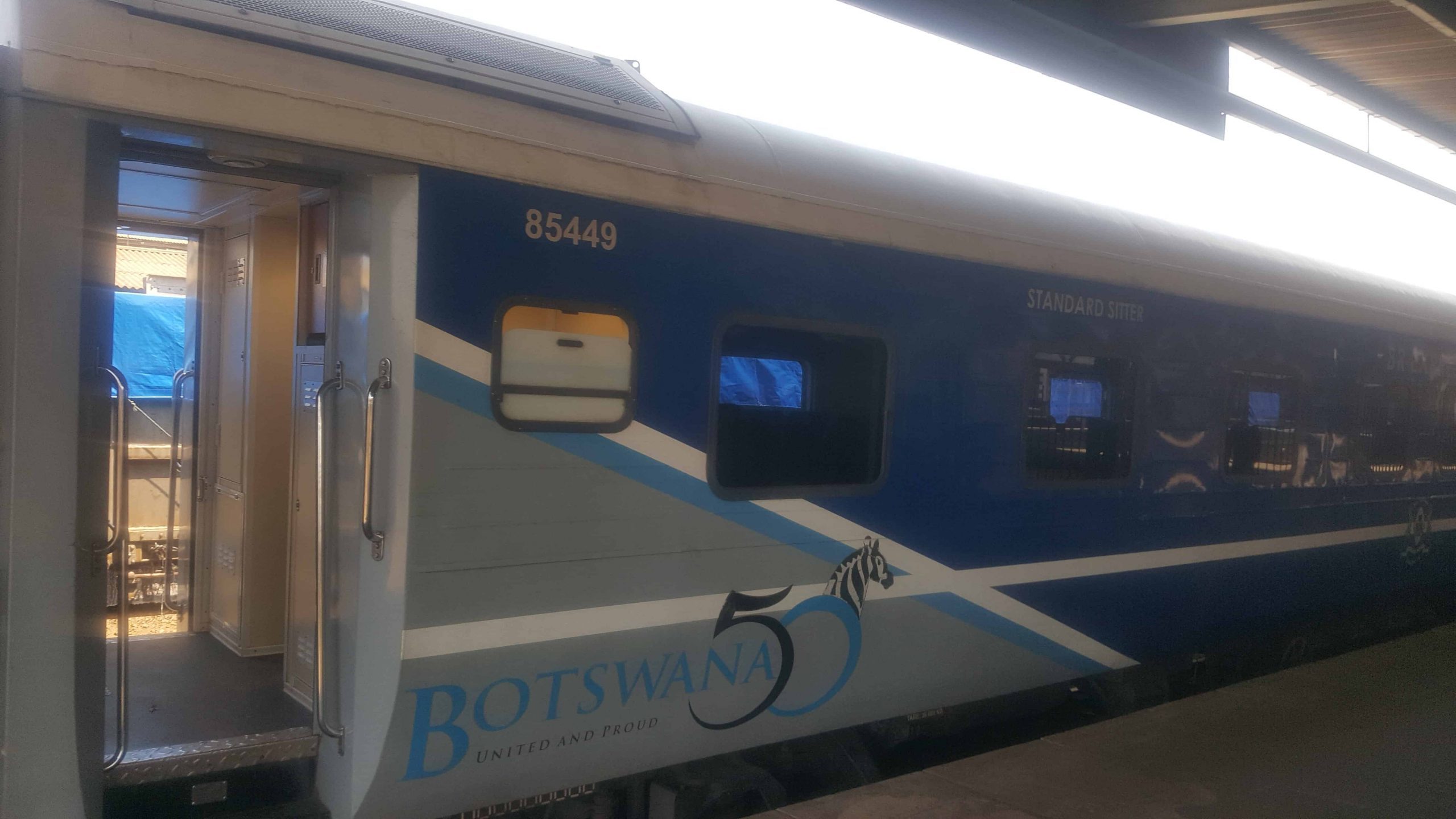 It gave me hope that my next sleeper-train would be as nice and that I'd have actual bedding that time, as had always been the case elsewhere.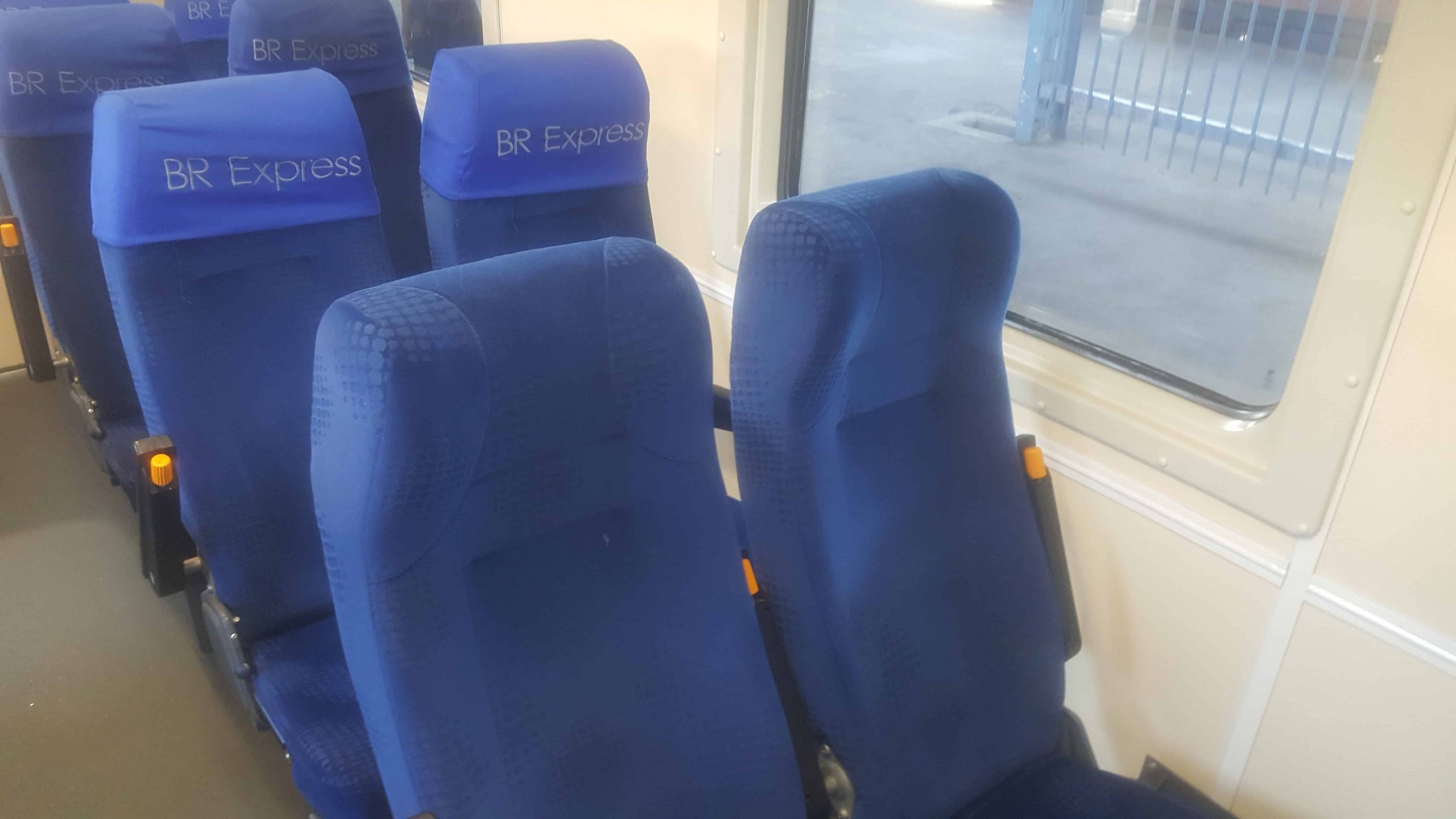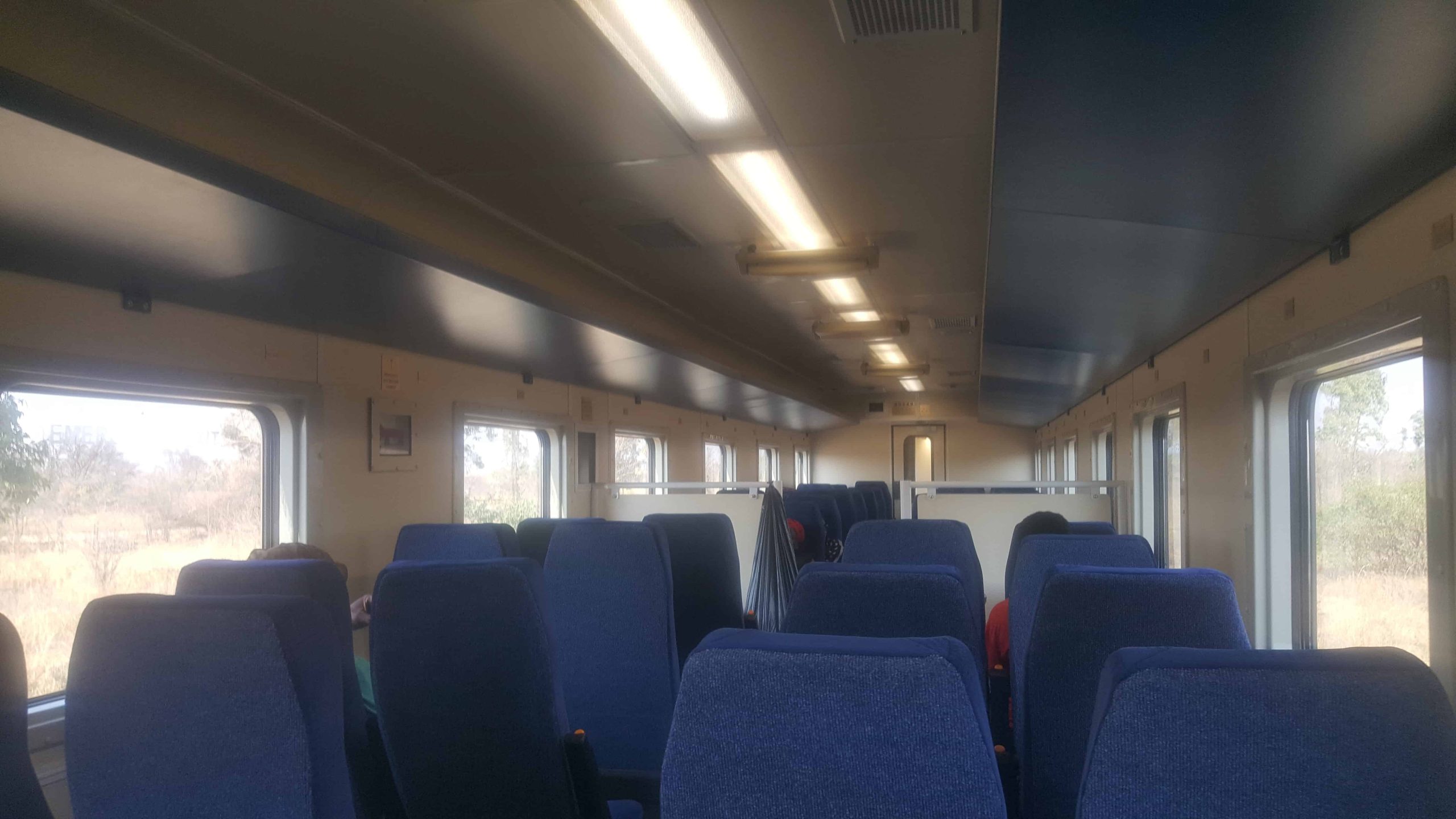 It took 5 and a half hours to get to Francistown (200 kilometers, 36 km/h average). But that includes the long stop at the border (it's rarely quick to cross borders when overlanding in less-developed countries). Both the Zimbabwe and Botswana agents came on board, so at least there was no need to exit the train.
This ride cost me 70 BWP (~ C$9), and I was able to book this one online in advance on the Botswana Railways website.

Francistown To Gaborone
The final leg of the journey was to reach the Botswana capital on another sleeper-train. The schedule is coordinated with the Bulawayo–Francistown train, so there is only a short wait time in Francistown: the layover is unfortunately very short and so I wasn't able to visit the city.

If you follow Flytrippers, you know how I love airport lounges and how they're one of the few luxuries I splurge on as a budget-traveler (and you should too, since it's free if you earn more than $60,000 or travel very frequently).
That's why if I can fly for the same price as the train (as is often the case in Europe for example), I'll always choose the plane to relax and eat/drink for free in the lounge.
But, to my surprise, the train station in Francistown actually had a lounge! It was for first-class passengers only (which means those who pay for a sleeper bed). It didn't have food and only had a water dispenser, but it was a lot quieter and more comfortable than the general waiting area.
Then, it was time to board, and wow, what a difference a day makes. This train was not only infinitely better than the previous night's train (admittedly, the bar is very low), it was also the nicest sleeper-train I had ever been on.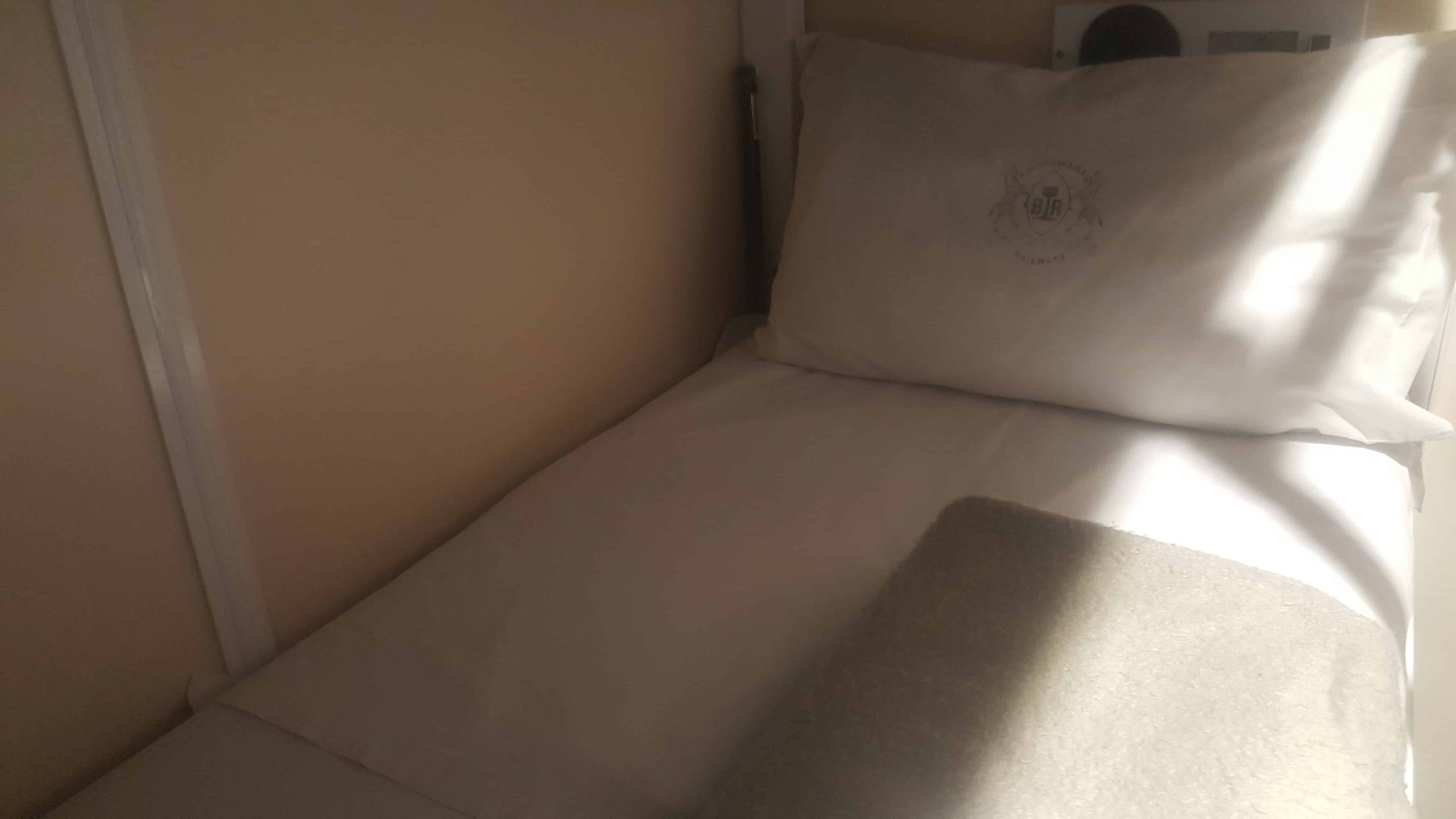 It seemed brand-new and had everything you could need. Power plugs to charge your phone, bedding, air conditioning, and working lights.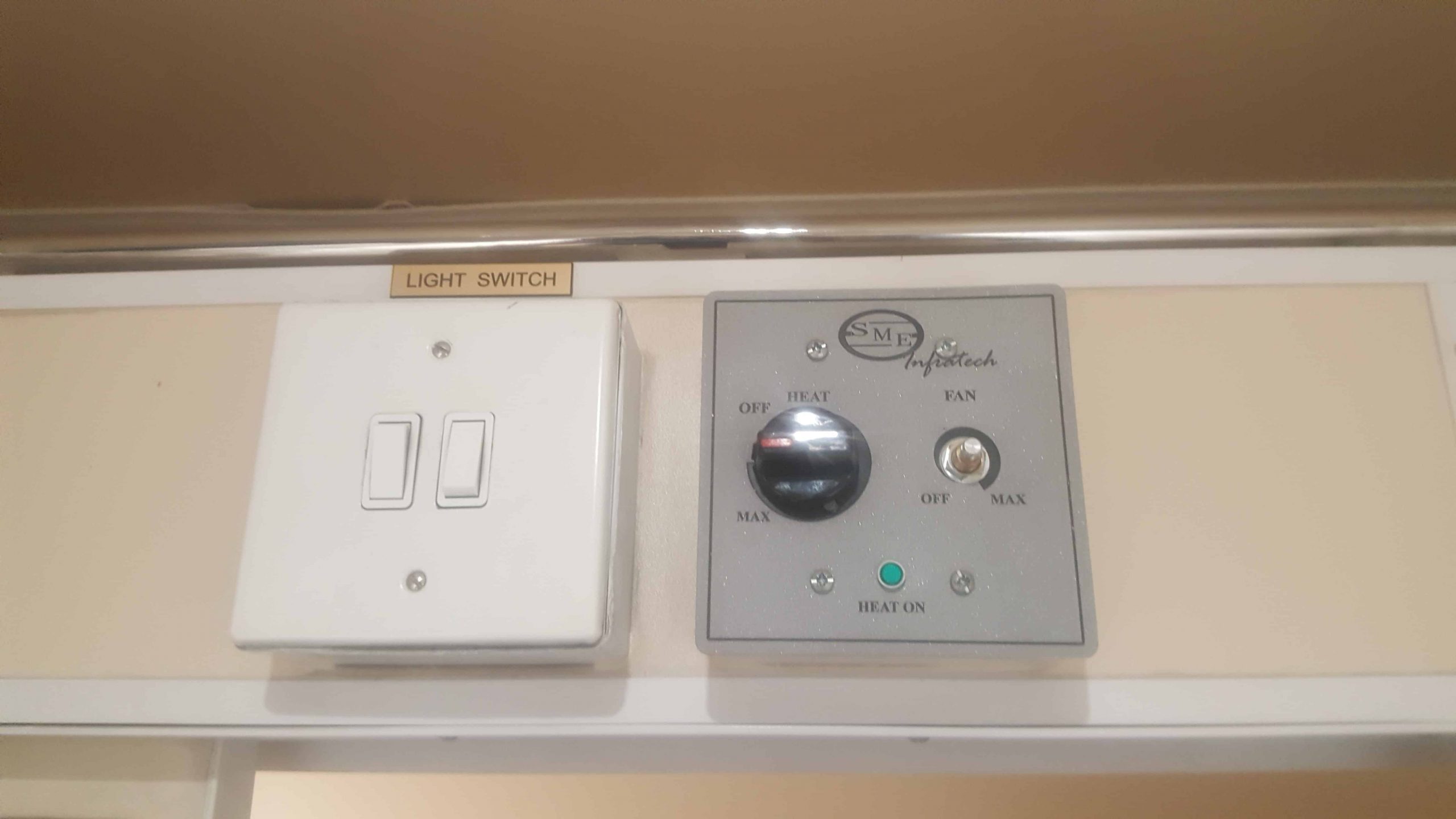 There was even an actual working sink!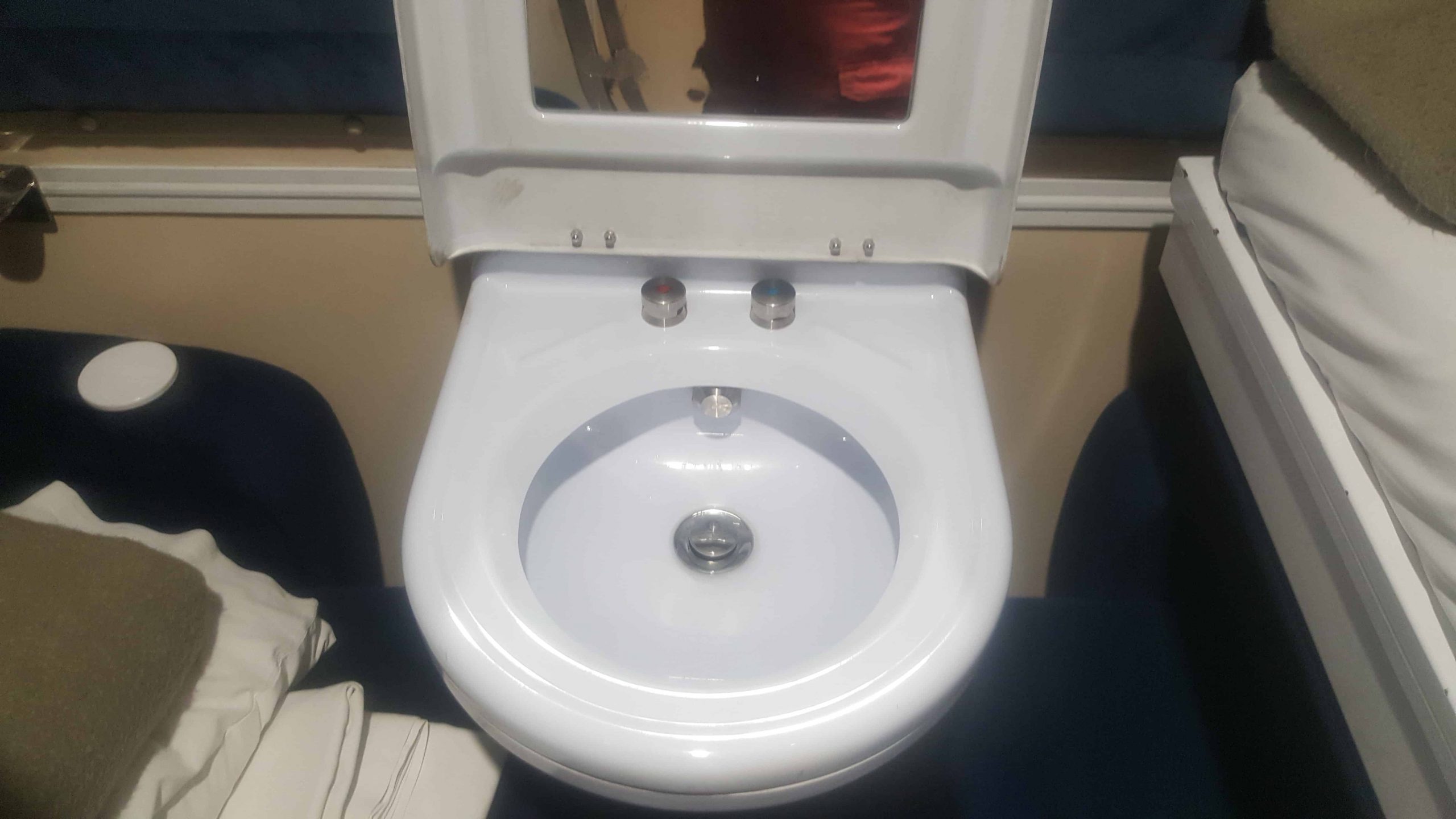 And a lockable drawer (with key provided) for your valuables.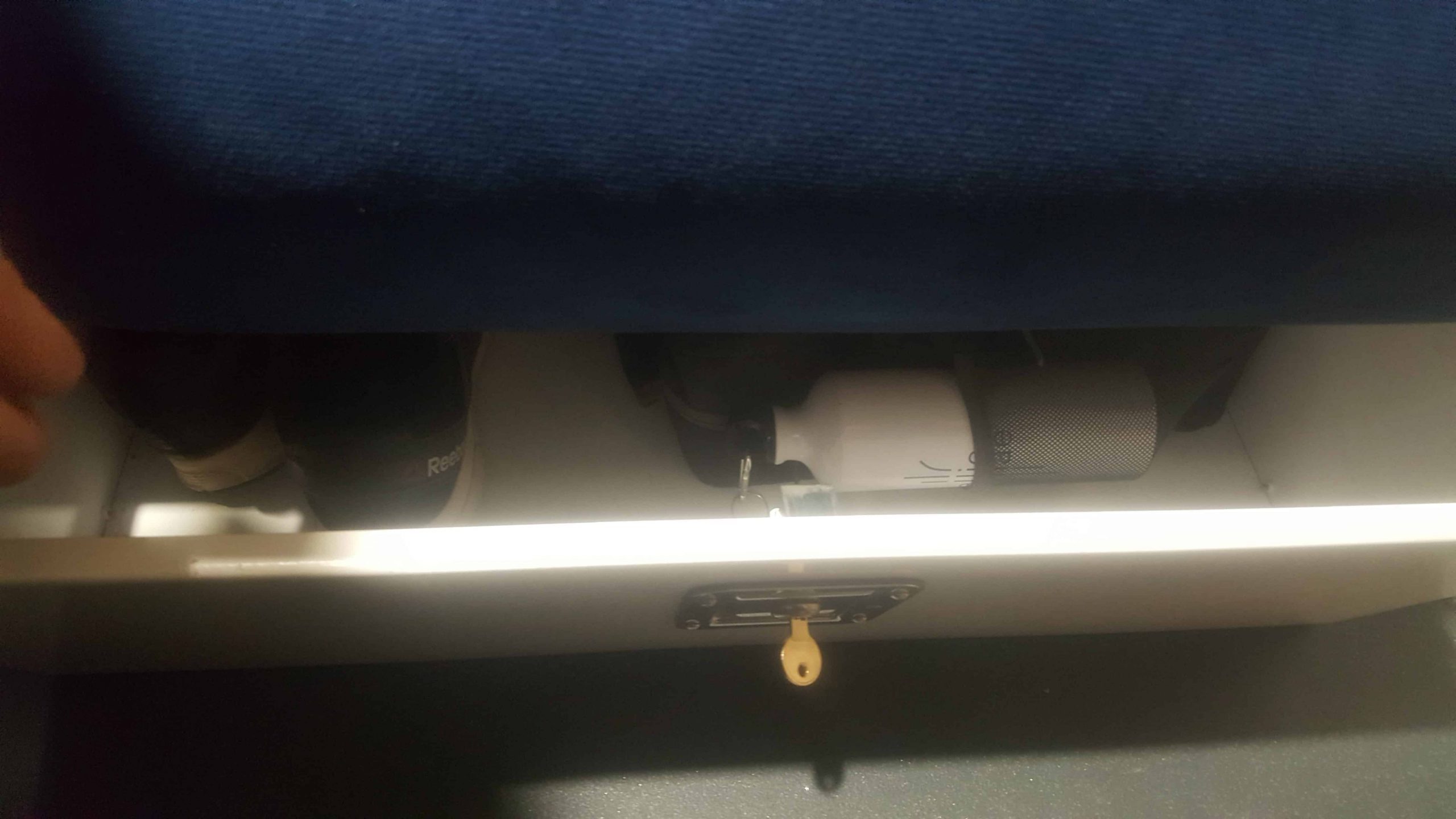 Okay, if you just lift the bed, the secure drawer isn't that secure after all, but at least it works while you're on the bed.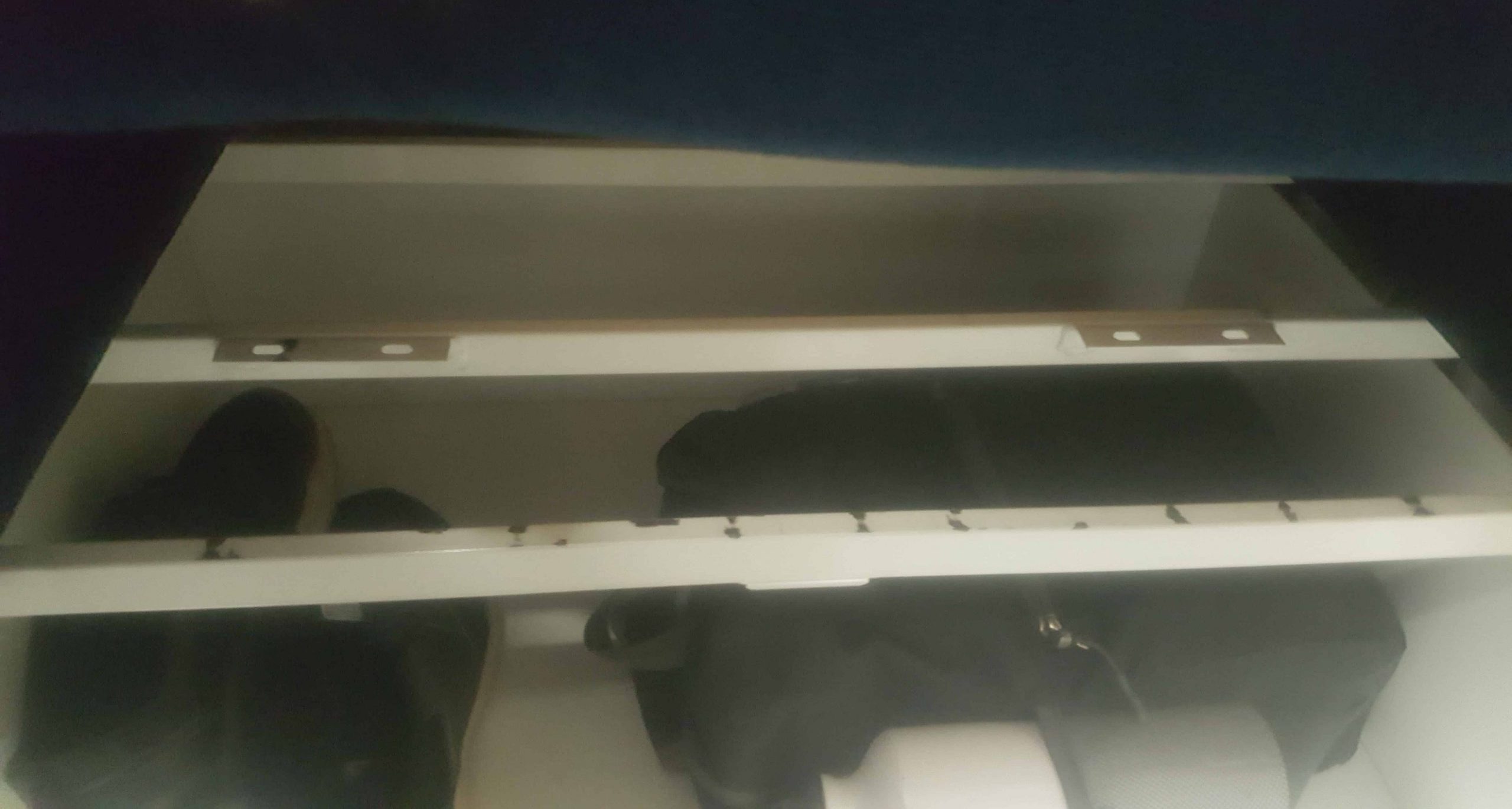 Or while you're sitting, because the lower beds can be converted to comfortable seats before you go to sleep.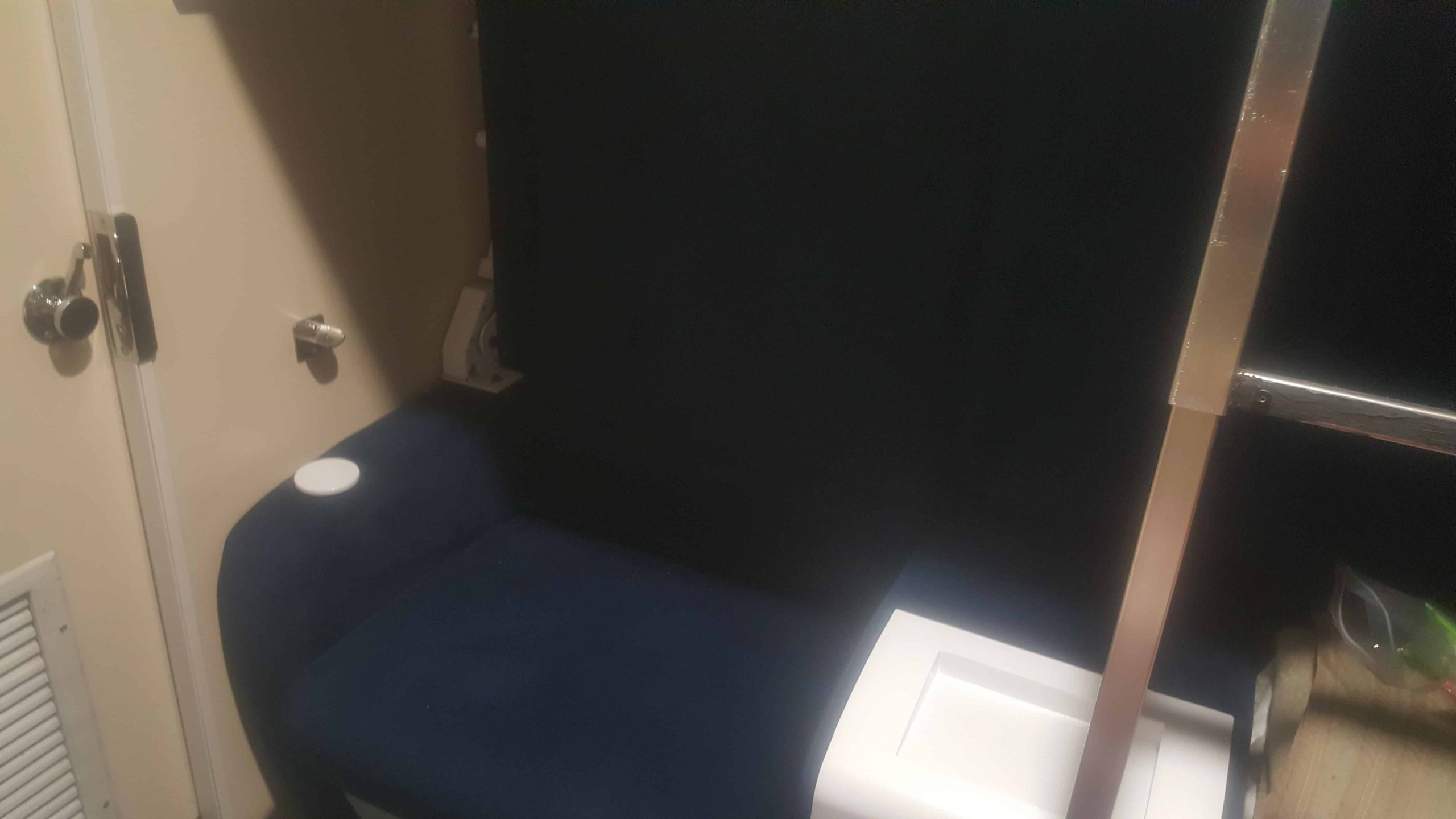 The very friendly employee even came around to distribute a bag with snacks and a can of juice, which is included for first-class passengers. The Simba brand chips are very popular in southern Africa, and I must say the beef flavor is not bad at all. It's not exotic like the crocodile ribs I had just eaten in Zambia, but for a non-foodie like me, at least it was something we don't have at home.
There was also a buffet/bar car with sofas and stools to relax and socialize, and I was lucky enough to meet and have interesting conversations with local Botswanians and a group of American Peace Corps volunteers there.
I had met the volunteers in the lounge earlier, and it turns out one of them was assigned to the same cabin as me. And thankfully, the train wasn't full so the top 2 beds stayed empty. I slept better than I had ever slept on a train, that's for sure.
This much nicer train comes at a higher price, obviously, far from the US$3 of the previous night. It cost me 293 BWP (~C$36), which is still not much more than I would have paid for a bed in this country that is not so affordable for travelers. And I got transported all the way across the country, too, so it's not so bad.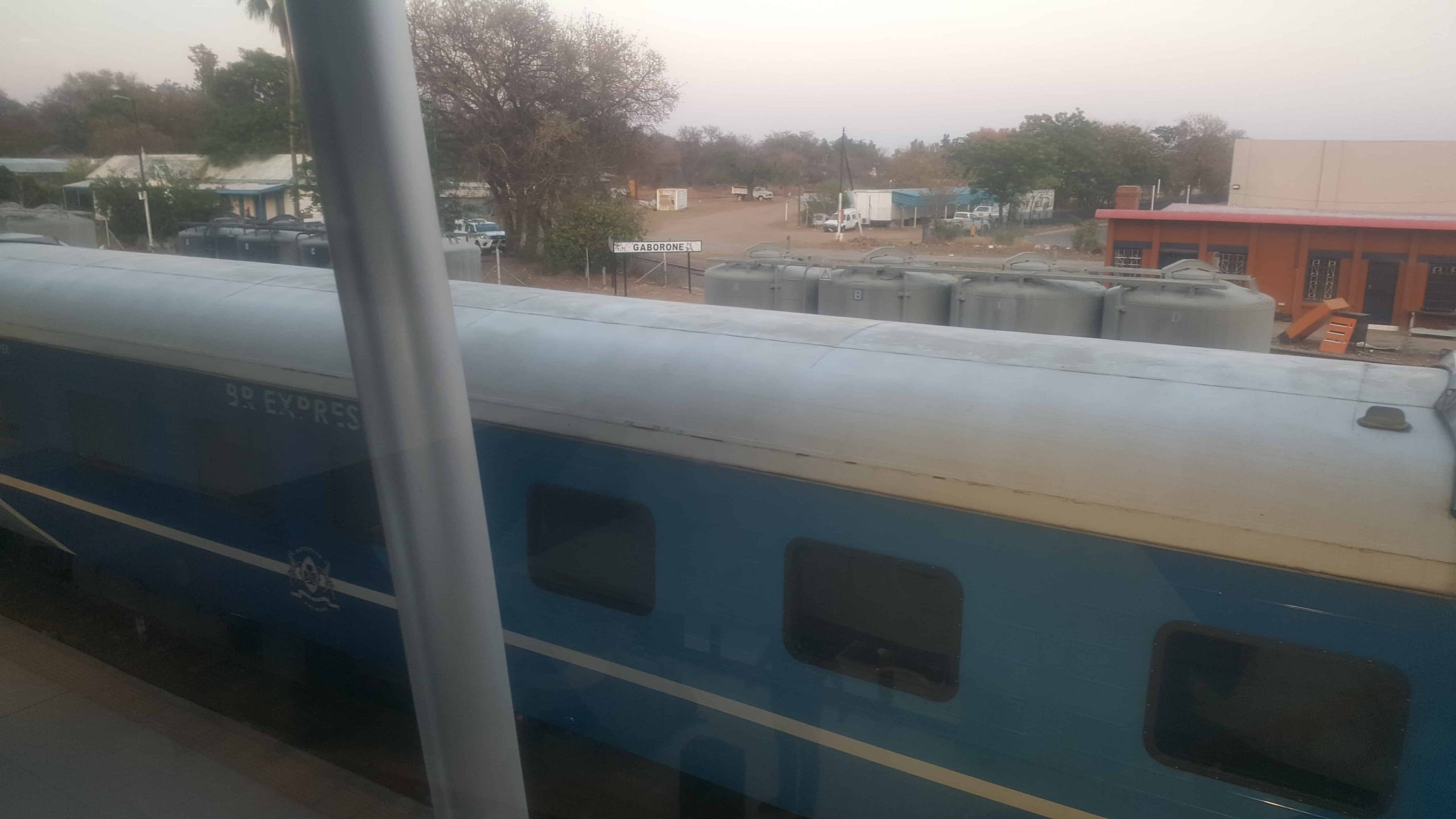 We left at 9pm and arrived at 6am on schedule (400 kilometers in 9 hours, a 44km/h average). The Gaborone station was brand-new, just like the one in Francistown. It is located very close to the city center, so I was able to walk around and explore Gaborone on arrival.
The trip definitely ended on a high note… I'll have more content about my 12 international trips of 2019 in the coming weeks, including an overview in my yearly review article!

Do you want more travel inspiration articles like this? We'll send them to your inbox!
Summary
You might think that 35 hours in transit sounds boring or exhausting but on the contrary. Sure, it takes a long time, and you have to get out of your comfort zone—that's all part of the journey. And these trains in Zimbabwe and Botswana are particularly worth it since you save money on accommodation by sleeping (comfortably!) on the train.
Would you ever take a 35-hour train journey like this? What was the longest you traveled overland? Tell us in the comments!
Want to see our current discounted plane tickets?
Click here to see our flight deals
Want more travel tips and inspiration?
Click here to see the blog homepage
You'll probably enjoy this article:
Travel Hacking: Free Travel (really)
Help us spread the word about our flight deals and travel tips by sharing this article and, most importantly, bookmark Flytrippers so we can help you navigate the world of low-cost travel!
Featured image: somewhere in Zimbabwe (photo credit: Andrew, Flytrippers co-founder)

Advertiser Disclosure: Flytrippers receives a commission on links featured in this blog post. We appreciate it if you use them, especially given it never costs you anything more to do so, and we thank you for supporting the site and making it possible for us to keep finding the best travel deals and content for you. In the interest of transparency, know that we will NEVER recommend a product or service we do not believe in or that we do not use ourselves, as our reputation and credibility is worth far more than any commission. This principle is an essential and non-negotiable part of all our partnerships: we will never give any third-party any control whatsoever on our content. For more information on our advertiser disclosure, click here.
Share this post to help us help more people travel more for less: