For over a year now, Canada has required a 14-day quarantine for those entering the country (well, except for all those who are completely exempt—81% of those entering). And after nearly a year without testing any returning traveler whatsoever, now the quarantine process includes a final self-administered test to be completed at home by video chat on Day-10. This has just changed (but it's a minor change).
And as has been the case with pretty much everything travel-related the federal government has touched in the past year (see: the ineffective hotel quarantine program, among many examples), it is yet another fail.
The Day-10 test rule change
As we explained in our post about Canada's international travel rules for COVID-19, taking the Day-10 test is mandatory (this is in addition to the pre-entry test and the arrival test).
The Day-10 test is performed with a kit you receive when entering Canada. It's free by the way: no, it's not included in the price of the overpriced hotel quarantine (as many believe) because the tests are still free for those who enter Canada by land for free without the hotel quarantine (as I did myself to test it out—if you are interested, a detailed guide about entering by land will be published Saturday, by popular demand).
Anyway, travelers must receive the Day-10 negative result before ending their 14-day quarantine (but to be clear: they can't end the quarantine early if they get the results early).
Many travelers have been frustrated because there have been frequent delays: their 14 days were up and they still hadn't received their result and so the 14-day quarantine became 15 days, 16 days, or possibly even longer.
(Let's not even mention the hours-long delay many have faced when waiting for a nurse to connect online, as I experienced myself, with 2,329 other travelers ahead of me.)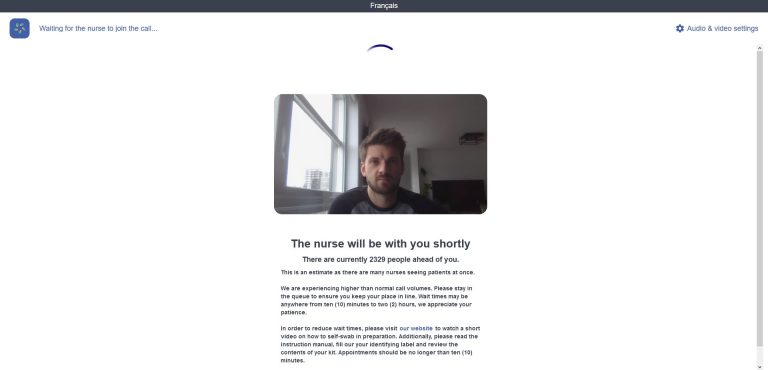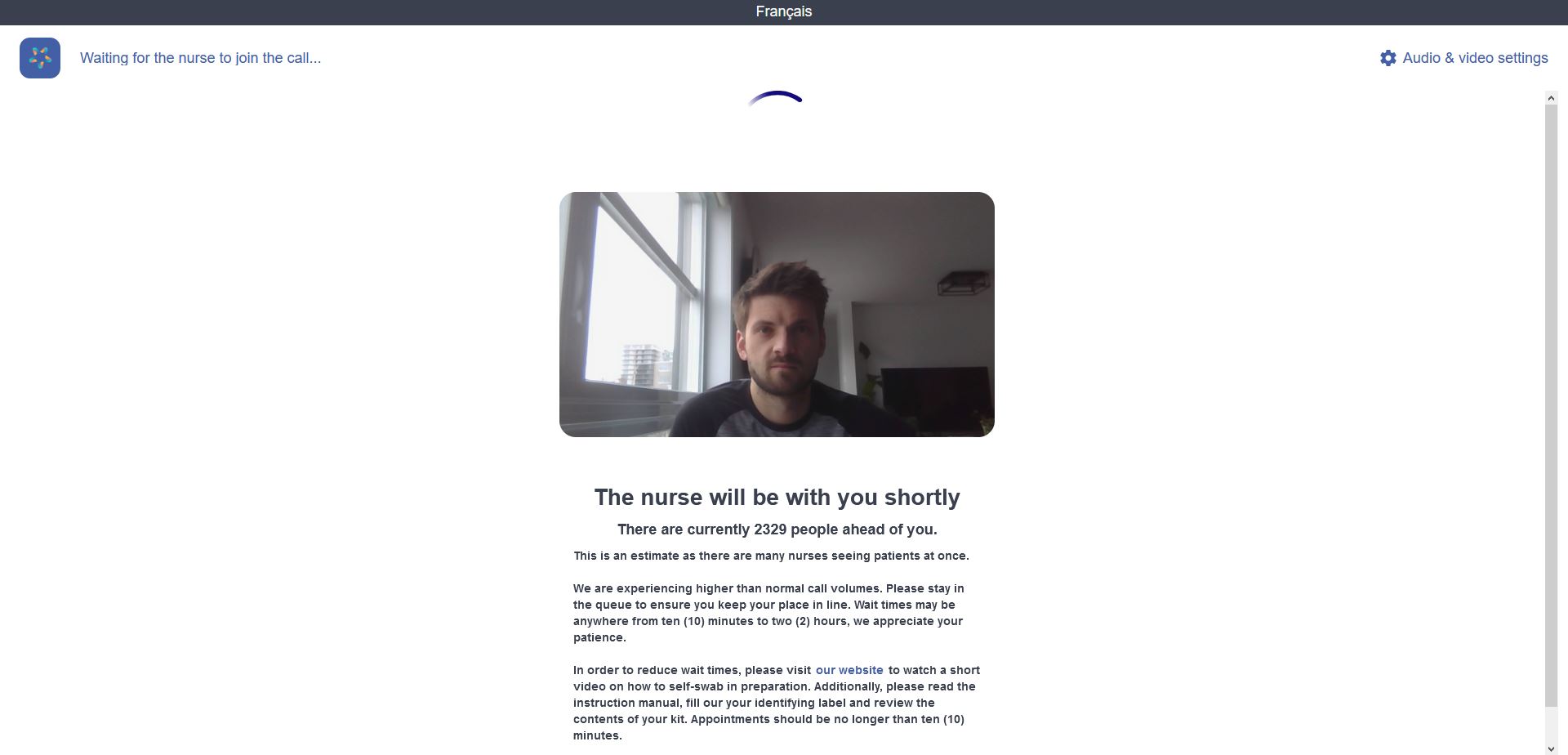 Well, on April 23rd, the federal government changed the rule: the final test must now be performed on Day-8 instead of Day-10.
This was possibly done to avoid that criticism of the longer quarantine periods, because all of their measures are decided based on the outrage generated in the media anyway.
Here is the official government website:

As you can see, the change is not supposed to apply to those who had already arrived: "If you arrived before April 23, you must still take your test on Day 10 of your quarantine."
That's pretty clear, right?
Fake news fail: the contradictory messages I received
After getting vaccinated for free in the USA, I entered Canada on April 19th, so that theoretically meant I was not going to be able to take the test early to make sure I can really end my quarantine in time.
(By the way, I filmed my entire experience taking the self-administered test so I will share the video very soon and tell you more about how the quarantine process works; sign up for our free newsletter to get all our content.)
But since the government is not able to get anything right…
Guess what I received in my inbox on Day-7?


Their email says the exact opposite of their own website: "You must complete your COVID-19 test tomorrow."
Okay then.
When I logged in to the ArriveCAN app to complete my daily symptom check-in on Day-9, what did I see?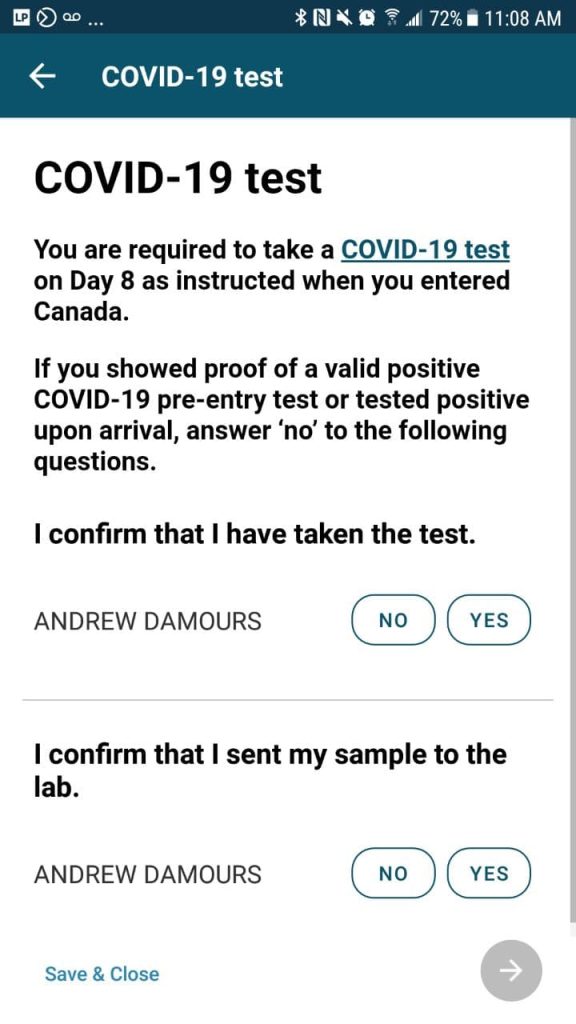 Anyway, I was able to answer yes in the app, because I decided to take my test on Day-8 since I could very plausibly say that I was confused by the mixed messaging stemming from their incompetence.
The average traveler would surely not have returned to the official website to see the rule: receiving an email telling them to take the test on Day-8 would certainly have been enough to have them take the test on Day-8 as instructed.
So the website says Day-10, everywhere else says Day-8…
This is what we have been rightly criticizing for months (along with literally everyone who has been following the travel industry): everything the federal government has done related to travel is amateurish and has been done haphazardly (like just last week, with the ban on (direct) flights to/from India… which just means travelers who are currently in India have to transit via another country).
I figured I would ask the nurse on my video call about when I should do the test. She seemed as confused about the rule change as I was. I felt like she couldn't care less about which day I took it and she said I should do it now, and then kindly guided me through my test very efficiently.
How can someone know if that was okay or not when even the government is saying 2 different things…
Now, the funniest thing about all this is that some people still trust that the federal government can act competently… and some even trust that their measures are effective (even if they clearly are not)…
They can't even make sure to send the right email to the right group of travelers…
Their whole system can't even compute a rule change this minor…
Think about it for a second. They literally cannot manage something as simple as changing a test from Day 10 to Day 8 without completely bungling it.
How surprising…
The monitoring of my quarantine
Since we're on the topic, this is my 4th time doing a 14-day quarantine after traveling, and for the first time, there actually was some monitoring!
I got a phone call! (All 3 other times, I didn't get a call or a visit.)
This call was on Day 5.
By that time I should have received my result from the test taken on the day of arrival, which was also a self-administered test kit in my case because there was no testing station when I walked across the border in Niagara Falls.
In case you don't know the details, here are the arrival test basics:
By land: the arrival test is sometimes done at the border, sometimes at home
By plane: the arrival test is done at the airport before the hotel quarantine
You would think that the people calling travelers to monitor the quarantine would have access to those test results right?
That would be logical. It would be useful information for them to have.
Shouldn't be that hard… (but then again, this government wanted travelers to book quarantine hotels by phone only; took over 6 months to implement something as simple as temperature checks in airports; and took nearly a year to implement testing in airports.)
But no, the nice gentleman on the phone monitoring my quarantine had no clue about my arrival test result.
He asked me whether or not I was quarantining and a few details about that. I think he was following a very standard checklist of generic questions one by one.
Long story short, I clumsily messed up my first test (I'll explain in the separate post) and my result therefore came back as a "damaged specimen."
So when I saw "Government of Canada" on my cellphone screen, I was pleasantly surprised for a second: I thought that was why he was calling me since not having a negative test after 5 days should be a major red flag and a good reason to follow up.
Especially since 99.75% of non-essential travelers arriving by land test negative. But my initial impression of the whole process was right yet again: it was just random, he had no idea that I hadn't gotten my test result yet.
I finally got my negative test on Day-8 after redoing it, but I honestly don't think anyone anywhere monitors the results at all. It sure seemed that way.
I took the initiative to redo the test and order a replacement kit for Day-10 myself and it didn't seem like anyone cared: I didn't receive anything about the fact that I still hadn't tested negative until Day-8 and I'm not sure anyone would have done anything if I had waited even longer, sadly…
Anyway, more details about the whole process to come very soon!
In the meantime, I am planning my exciting May trip to Asia (details to come)! And I am obviously continuing my home quarantine, which is ending soon and is entering the phase where I order more Uber Eats and Door Dash (and of course I pay with my American Express Cobalt Card to earn a whopping 6 Marriott points per dollar to quickly get many free hotel nights!)
Want to get all coronavirus updates for Canadian travelers?
Summary
The mandatory Day-10 test has now been changed for a mandatory Day-8 test.
What do you think of this rule change? Tell us in the comments below.
Explore awesome destinations: travel inspiration
Learn pro tricks: travel tips
Discover free travel: travel rewards
Featured image: performing the at-home COVID-19 test (photo credit: Andrew, Flytrippers co-founder)
Advertiser Disclosure: In the interest of transparency, Flytrippers may receive a commission on links featured in this post, at no cost to you. Thank you for using our links to support us for free, we appreciate it! You allow us to keep finding the best travel deals for free and to keep offering interesting content for free. Since we care deeply about our mission to help travelers and our reputation and credibility prevail over everything, we will NEVER recommend a product or service that we do not believe in or that we do not use ourselves, and we will never give any third-party any control whatsoever on our content. For more information on our advertiser disclosure, click here.
Share this post to help us help more people travel more for less: