We hope you enjoyed our April Fools' Prank once again this year. We'll now continue to share our tips to travel for less and deals like the sub-$100 roundtrip flights now available from many Canadian cities (no joke) so subscribe to our free newsletter.
It seems that Canadians hoping to travel safely and responsibly within the country this summer might have to stay at home even longer, despite the fact that most vulnerable citizens will have long been vaccinated. This morning, the Canadian Government announced a ban on all non-essential interprovincial travel.
After adding even more rules in recent months to further restrict international travel (even to countries where there is less COVID-19 than here in Canada)… a year into the pandemic, the federal government is now realizing that some people are also traveling within Canada—and that we also have COVID-19 transmission here.
So they are cracking down: no non-essential hotel stays, flights, or even roadtrips will be allowed across any provincial lines in Canada.
The exact circumstances that will be considered essential have not been determined yet, and will likely be haphazardly announced a few days before the new rules come into force (like they did with the mandatory $1,000 3-day quarantine for those entering Canada by plane).
While today is April 1st, the new measure will likely only take effect later this spring.
And the government has already announced that if the consequences prove to be too grave for Canadian airlines, they plan to nationalize them all and merge them into a brand-new airline called APRIL FOOLS' AIR.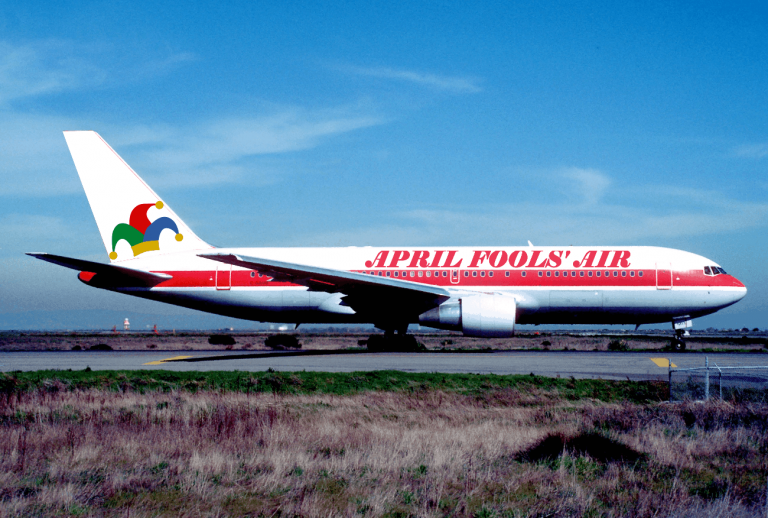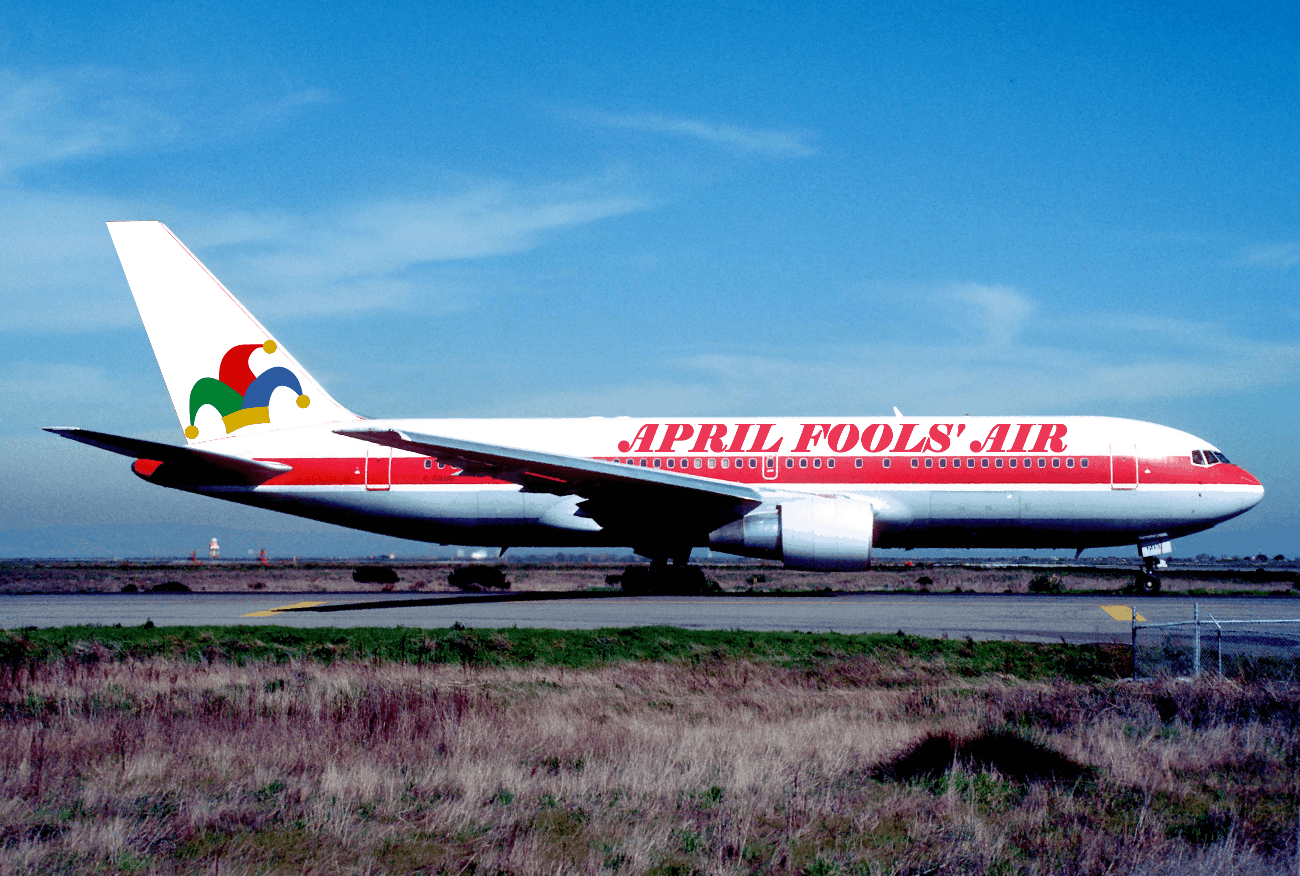 HAPPY APRIL FOOL'S DAY!
Don't worry: as travel experts, we are very optimistic that Canadians will be able to travel safely and responsibly this summer (as many of you did last summer).
Especially if you are okay with traveling within Canada—with the lack of culture shock and the very expensive costs that implies.
At least there's a new Canadian ultra low-cost carrier (ULCC) offering domestic flights as low as $100 roundtrip from many cities for the summer, when the situation will be better.
(Sign up for our free newsletter to get all the 50%-off deals we spot from 12 Canadian cities.)
Those Canadian deals aren't a joke at all, and the hundreds of dollars in bonuses that travel credit cards are giving are not either.
And even if you are like us and prefer international travel, it's worth at least keeping an open mind and keeping your options open (at least avoid the mistakes that will keep you from being able to travel abroad if the restrictions are lifted), as we said in our recent post answering the most frequently asked question we receive: "when can I travel?"
Canada's international travel rules theoretically expire April 21st, but they will almost certainly be extended by at least one extra month. Hopefully, by the summer, Canada finally presents a plan to allow travel to resume.
For example, Greece will be reopening in May to all nationalities regardless of vaccination status (we went last summer and it was great and safe—we were glad we hadn't made those mistakes I just talked about that would have forced us to travel within Canada instead).
And of course, for many provinces (including the 4 most populous and arguably most popular: ON, QC, BC, AB), there are already no tests, quarantine, or other requirements…
So it's very likely that you can go explore the vast outdoors safely this summer as the situation will have improved, even at Canada's current embarrassingly-slow vaccination rate (38th in the world behind global superpowers like Chile, Serbia, and Estonia).
We'll help you: follow Flytrippers to get ready, to help you navigate the rules, to take advantage of our experience in terms of safe pandemic travel, and to see the best deals we spot for those who will be ready to travel—whether that happens to be this spring, this summer, or this fall for you.
Want to get all coronavirus travel tips and flight deals for Canadians?
Summary
Our April Fools' Day tradition lives on. We love to joke around on this day… since it's the only day we can do so. Every other day we work hard to provide you with reliable information for travel, which is more important than ever under the current circumstances!
Did you fall for the April Fools' prank? Tell us in the comments below.
Explore awesome destinations: travel inspiration
Learn pro tricks: travel tips
Discover free travel: travel rewards
Featured image: Moraine Lake (photo credit: Rafa Prada)

Advertiser Disclosure: In the interest of transparency, Flytrippers may receive a commission on links featured in this post, at no cost to you. Thank you for using our links to support us for free, we appreciate it! You allow us to keep finding the best travel deals for free and to keep offering interesting content for free. Since we care deeply about our mission to help travelers and our reputation and credibility prevail over everything, we will NEVER recommend a product or service that we do not believe in or that we do not use ourselves, and we will never give any third-party any control whatsoever on our content. For more information on our advertiser disclosure, click here.
Share this post to help us help more people travel more for less: