On this Christmas weekend, we wanted to give you a taste of our upcoming ultimate guide on cheap tests here in Canada (and even around the world). So we're starting with at least this tip for $16.99 tests even if there is a caveat… and also the $40 tests available more widely.
We've often repeated that it's completely false to believe that COVID-19 testing is necessarily expensive. I guess this myth exists for the same reason that the myth that travel itself is expensive exists. People plan poorly and don't make choices accordingly… and then wonder why it costs so much.
But hey, that will be for another article to help you travel more in 2022.
Even molecular tests (PCR) are not necessarily expensive. It's only in the USA that free tests are easy to find (it's so sad that lots of people pay hundreds of dollars there because they don't know the pro tricks), but my 2 PCR tests abroad outside of the US cost me an average of $30.
By the way, it is important to read the introduction to COVID-19 tests for travel, to understand that there are 2 main types of tests: Molecular and antigen. This tip today is just about antigen tests (the rest will be in the guide).
So sign up for our free newsletter to receive the ultimate guide to testing when it's ready.
But here are the details of the cheap tests in Canada.
Rapid antigen tests for $16.99
We teased you with this tip last week, but the appointment slots were already pretty full for the holidays (perhaps because a record number of Canadians are traveling, as we mentioned in an infographic yesterday).
We were hoping that they would open more locations, more time slots, or that they would open the ones in January, but it really depends on the location.
So we're sharing this with you anyway so you can be on the lookout.
The trick is to do these tests at Costco.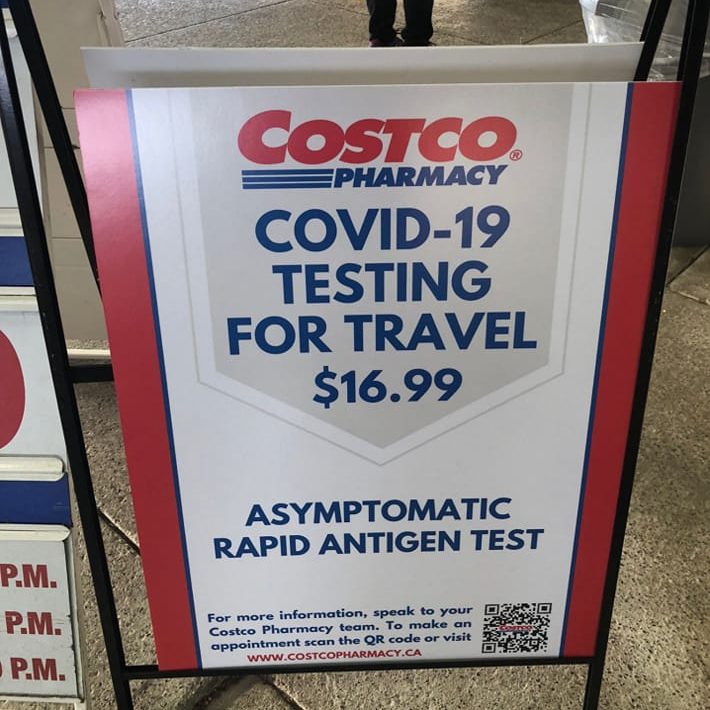 Unfortunately, not all stores in all provinces offer this service. For other provinces, there are some alternatives below and we'll have the full snapshot for your options in our upcoming guide.
First, here are the provinces with Costco locations offering $16.99 tests:
You can see the Costco website (different link for Québec) for a list of the locations that offer this.
The links are the direct links to go book online, but as I found out trying to book some in advance for my almost-free trip planned to Miami on the 28th, it says the appointments are all taken (at least in Québec).
In Québec, YOU HAVE TO BOOK ONLINE ONLY. That's what their online appointment system is for, via Clic Santé.
I don't know why there are people who always want to call when something can be done online, I'll never understand… except maybe in this case since online it says it's full… but anyway, they still clearly say not to call.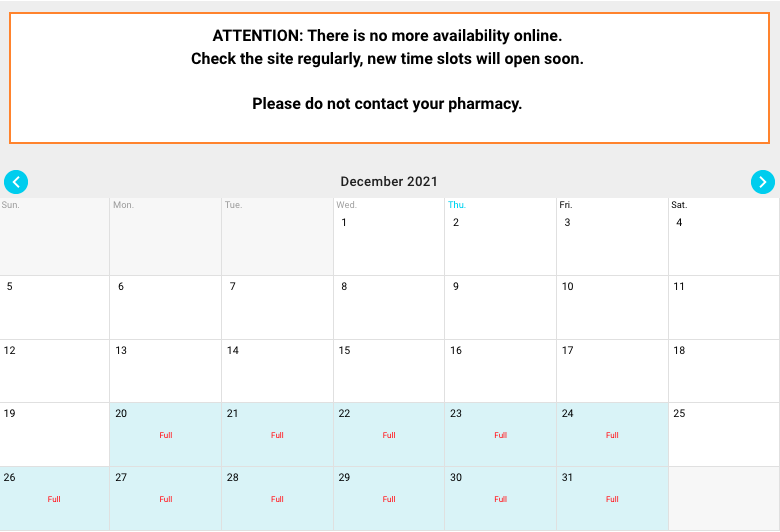 In other provinces, I don't see the same note about only booking online, but I just checked very quickly.
It says that more time slots will open soon, but we've been checking every day for you for over a week and it hasn't happened yet. But we'll update that once we publish the full guide.
Because $16.99 is quite a bit cheaper than the $149 test scam at Montreal airport (YUL) for example, since it's the very same test (note that even though Costco only accepts Mastercards, there's a trick to earn over 5% on all your Costco purchases with the American Express Cobalt Card to get a lot more free travel).
But there are still several cheaper testing alternatives available in the meantime.
Tests for $19.97
If you prefer, many Walmart locations also offer $19.97 antigen tests in 4 provinces:
Nova Scotia
Ontario
Manitoba
Alberta
That is also very cheap.
Tests for $40 in pharmacies
Another option is that many pharmacies offer the same service for $40.
Most notably, Shoppers Drug Mart does so in these provinces:
Ontario
Alberta
Manitoba
Nova Scotia
In Québec, many pharmacies offer this as well through Clic Santé.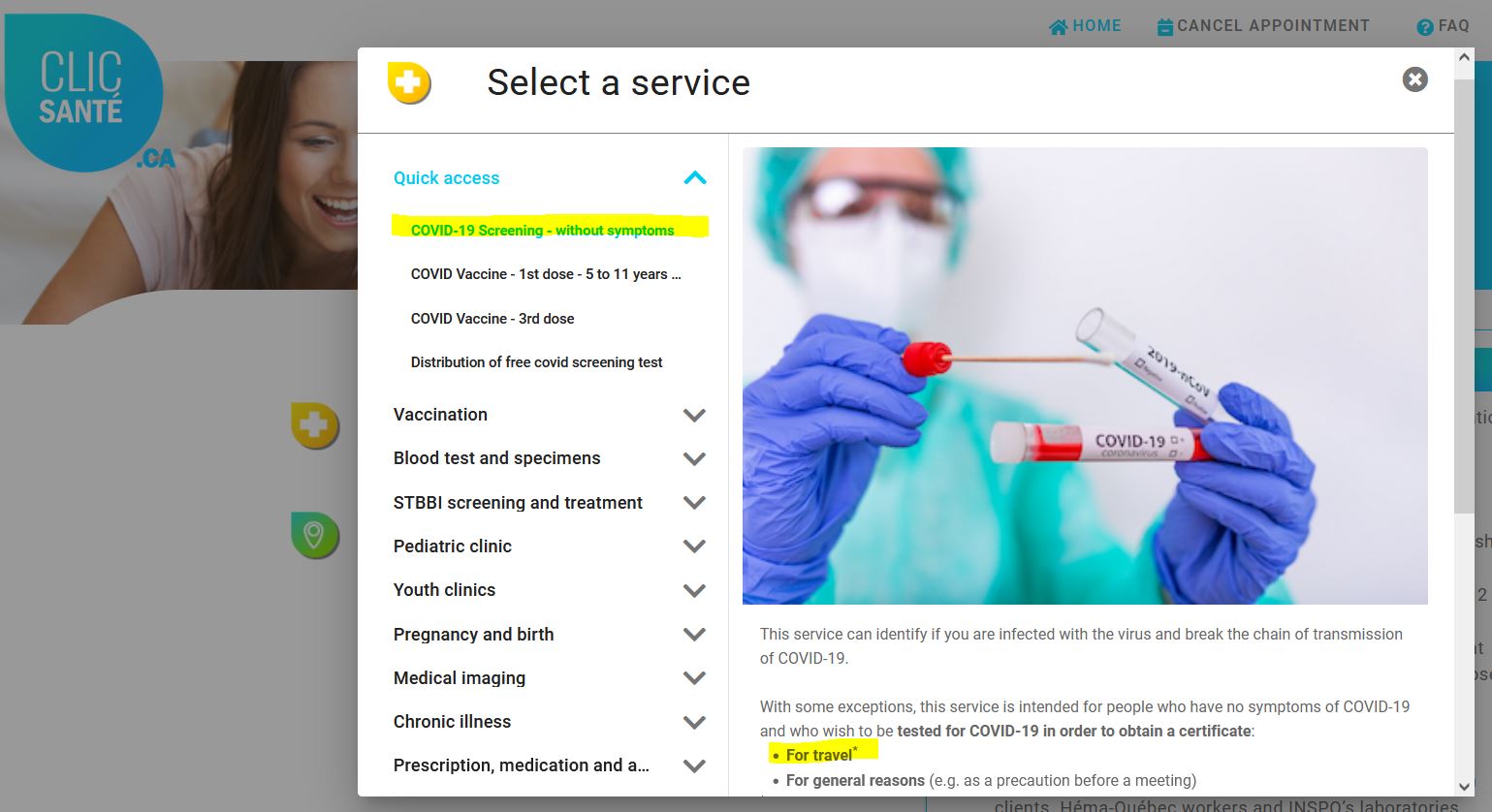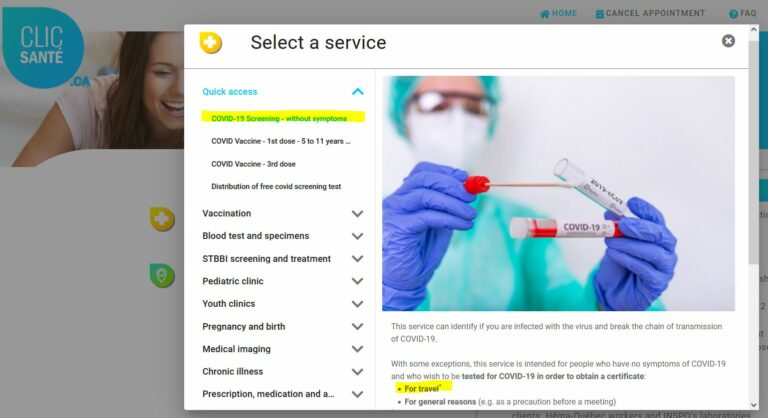 In short, you're still getting screwed since it's more than twice as expensive as at Costco for exactly the same thing.
But it's a lot cheaper than elsewhere at least! And there seems to be plenty of availability.
I repeat that these are rapid antigen tests. Some countries don't accept this, just like some countries don't even require a test at all to enter (61 at last count).
Anyway, a newsflash if you've just woken up from a deep sleep of 2 years: You have to read the countries' entry rules if you want to travel, you have no choice. It's mandatory.
I haven't tried the service via pharmacies yet, but I probably will ery soon though since I'm very sure of my personal answer to the "should I travel now?" question.
What I used for my trips in November and December is an even more practical service, I'll "tease" it a little….
Drive-through tests and portable self-tests
There are also drive-through test and portable self-tests available now, including several new ones.
But people always want shorter articles so we'll keep that for a separate article soon too.
Want to get all coronavirus updates for Canadian travelers?
Summary
There are fairly affordable tests in most parts of Canada, especially in terms of rapid antigen tests.
What would you like to know about COVID-19 tests in Canada for travelers? Tell us in the comments below.
See the deals we spot: Cheap flights
Explore awesome destinations: Travel inspiration
Learn pro tricks: Travel tips
Discover free travel: Travel rewards
Featured image: test meme (image credit: Flytrippers)
Advertiser Disclosure: In the interest of transparency, Flytrippers may receive a commission on links featured in this post, at no cost to you. Thank you for using our links to support us for free, we appreciate it! You allow us to keep finding the best travel deals for free and to keep offering interesting content for free. Since we care deeply about our mission to help travelers and our reputation and credibility prevail over everything, we will NEVER recommend a product or service that we do not believe in or that we do not use ourselves, and we will never give any third-party any control whatsoever on our content. For more information on our advertiser disclosure, click here.
Share this post to help us help more people travel more for less: