Great news for those who love a change of scenery, a culture shock, and affordable countries, and therefore love Southeast Asia and Thailand! After its neighbors Vietnam and Malaysia did so months ago, Thailand becomes the 102nd country to eliminate all travel restrictions for all travelers!
Here are some tips and details if you want your next trip to be to this spectacular country.
Reminder about travel restrictions
There are just 2 verrrry simple steps to understand about traveling during a pandemic:
Check the entry rules of the country you are going to
Check the rules of entry for Canada
It's even easier when the rules are all lifted, too!
Entry rules lifted in Thailand
Canada lifted all its rules on Saturday, as I shared with you from my own experience.
Thailand did the same thing at the same time, in fact!
So, it's now one of the 100+ countries where you can travel to exactly like before the pandemic, with no COVID-19 related rules at all, neither to go there nor to come back!
If you're like us and can't wait to get back to Southeast Asia, one of the best areas for travelers who want to travel more for less, you now have an additional choice of a country that's completely reopened!
And with 2 of Thailand's neighbors also having lifted everything (Vietnam and Malaysia), there are now options for all tastes in this part of the world.
You could even combine the 3 together to plan a really epic trip, with lots of free nights in nice hotels if you took advantage of the Marriott deal (I'll come back to this below).
And if not, don't worry, these countries are known to be very affordable, so you can still plan your epic trip without spending too much money.
Mask requirement in Thailand
Anyone who has ever been to Asia knows that even before the pandemic, they loved their masks. Before the last 2 terrible years, Asia was actually the only place I had seen people wearing masks in my entire life.
So, it's still something to consider if you want to go to that area.
Even though masks are not required anymore here, in the US, and in almost all of Europe (maybe even in all of Europe by now; there's no official database of this requirement, unlike for entry rules), they're still required even outside in Japan, for example.
In Thailand, this seems that wearing masks is voluntary, and only recommended in poorly ventilated spaces or where physical distancing is impossible. Wearing masks during domestic flights doesn't seem to be mandatory either, but could sometimes be recommended by some airlines.
If this is something that bothers you, it's a good idea to check with the airlines before paying for tickets, especially at these prices.
Flight prices to go to Thailand
Unlike Europe (for which we kept seeing flight deals in the $400s roundtrip from Toronto and Montreal throughout the pandemic and still today, obviously), flights to Asia are more expensive than before.
I explained the reason for all this in my post about the reopening (but with some rules remaining) of Japan, so I'll let you read it if you're interested.
Anyway, even if flight prices to Asia will eventually improve, it doesn't help you right now if you want to go there quickly without spending too much.
So I have a good pro tip for you.
But it's important to remember that even if the flight prices are more expensive, your trip can still be cheaper overall if your flight is to travel to an affordable country where you can easily get by with just $30 (all expenses included) per day, like in Thailand.
I'll come back to the cost on site in the next section. Now, let's look at the flight prices, the only travel expense that can cost twice as much for the exact same thing.
Prices are indeed crazy high right now.
We used to spot Thailand in the $700s roundtrip before the pandemic; now it's more like ≈ $1600… if you don't know our pro tip.
So I'll remind you that our separate tickets tip (our complete guide on this is coming in October, by the way) is very useful in cases like this. It doesn't work as often in Asia as in Europe, but still.
I'll explain it here briefly with an example, using random dates.
Let's say you want to fly from Montréal to Bangkok from January 22 to February 14.
If you buy a single ticket like 99% of people always do, you'll pay $1550 roundtrip right now.


Instead of buying Montréal-Bangkok on 1 ticket at $1550, just buy a Montréal-Singapore flight for the exact same dates.
It costs just $723 roundtrip, less than half the price of a Montréal-Bangkok flight (it's one of the many flight deals we spot on our deals page, as we do every day).


Then buy a Singapore-Bangkok flight for $152 roundtrip (Kiwi is good to search for the cheapest dates).


So in total, with the separate tickets tip, it's only $875 instead of $1550. Same origin, same destination, same dates.
In other words, those who don't know this pro tip are paying 77% more for exactly the same thing.
Do you understand now why so many people believe the myth that travel is expensive? It's because they don't know all the tips, even the most basic ones like this one that saves you a lot of money!
Plus, it allows you to spend as many days as you want in Singapore, an absolutely great city-state that I really enjoyed visiting.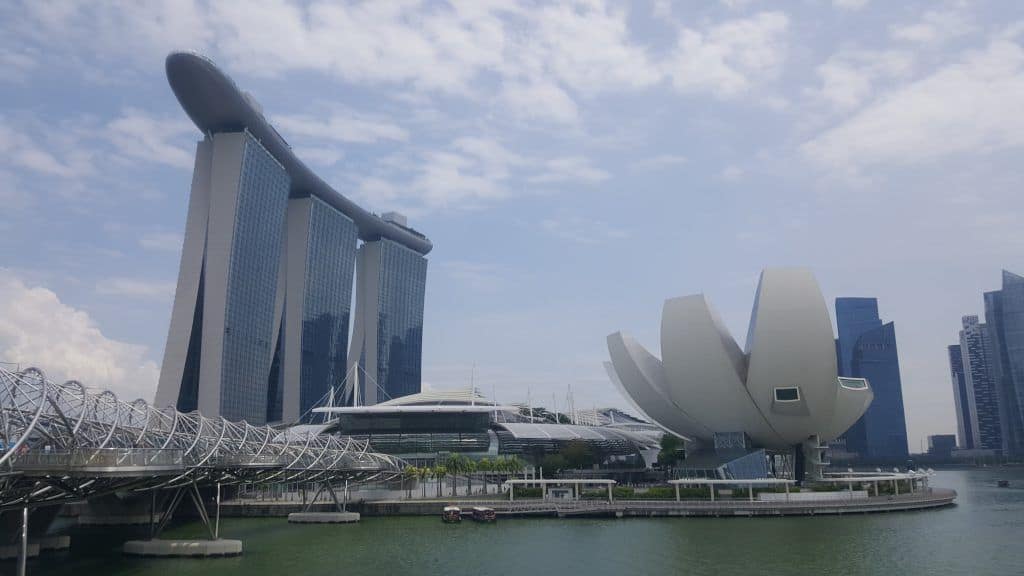 And of course, there are no direct flights from Canada to Bangkok (except from Vancouver), for those who are sadly allergic to layovers. So, one way or another, you'll have to have a connection.
By booking your itinerary on just 1 ticket, you can't control that layover, so you won't even be able to get out and visit the city, which is even sadder.
But with the separate tickets tip, not only will you save money, but you'll also have the option of visiting one more destination during your stopover.
If you want, you can also consider paying for the Singapore-Bangkok flights with Aeroplan points. It's not the most optimal use, but to get better schedules, to fly on some of the world's best airlines, or to pay less out of pocket, direct Singapore-Bangkok flights on Thai Airways cost only 20,000 Aeroplan points roundtrip.
Maybe you took advantage of the record deals this summer and have already earned enough points. There are still some pretty great deals out there right now that give you 53,000 Aeroplan points for $120 or 60,000 Aeroplan points for $156, which means 3 roundtrip flights anywhere in the world, like Singapore-Bangkok (or even 5 roundtrip flights within North America, if you want even more flights).
Cost of traveling once in Thailand
The $675 in savings on the flights is enough for literally 20 full days of all your expenses paid in Thailand!
Thailand is ideal for budget travelers, as it's one of the countries where you can travel for $30 per day TOTAL (although we did find Malaysia, Indonesia, Vietnam, and Cambodia cheaper on our own trips).
So, for $1550, you get either:
just flights
flights PLUS 22 days all expenses paid AND a visit to Singapore as a bonus
Do you see the striking difference? Just by knowing such a simple pro tip.
(It pays to know the tips, sign up for our free newsletter to receive more, as 90,000+ savvy Canadian travelers do!)
And that price for 22 days is if you actually pay for your accommodations… It's easy to get that for free in those 3 countries with Marriott points.
Marriott deal in Southeast Asia
Thailand is not the best country to maximize your free hotel nights with the Marriott deal.
For maximum value, go down to neighboring Malaysia, where you can choose from hotels that cost just ≈ 30,000 points for 5 nights.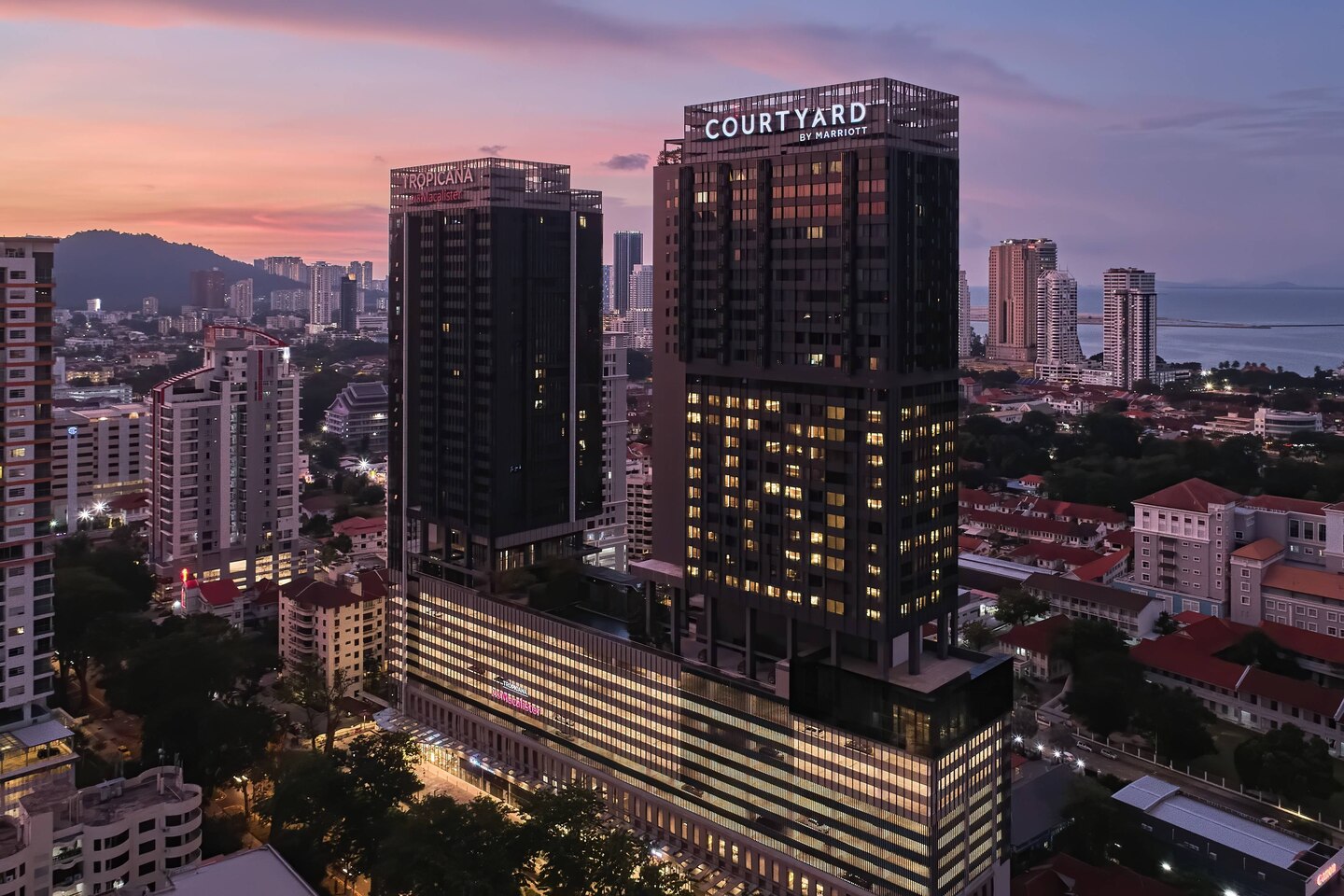 The current deal, for those who didn't follow our recommendation to take advantage of it in the past when the deal was increased, gives 53,000 Marriott points for just $120.
That's still 8 nights completely free in Malaysia (or in Indonesia, including Bali).
If your travel buddy takes advantage of the deal too, that's 17 free nights together for $120 per person. That's pretty hard to beat! Especially since nights paid with points are 100% free, there are no taxes or anything else to pay.
In Thailand, you have 2 options to get 5 free nights (or 11 nights with a travel buddy), which is better than nothing.
Those include the Aloft Bangkok Sukhumvit 11 in the heart of Thailand's vibrant capital. Flytrippers' other co-founder, Kevin, stayed there and really enjoyed it! The other option is the Courtyard North Pattaya which just opened, so it's brand new!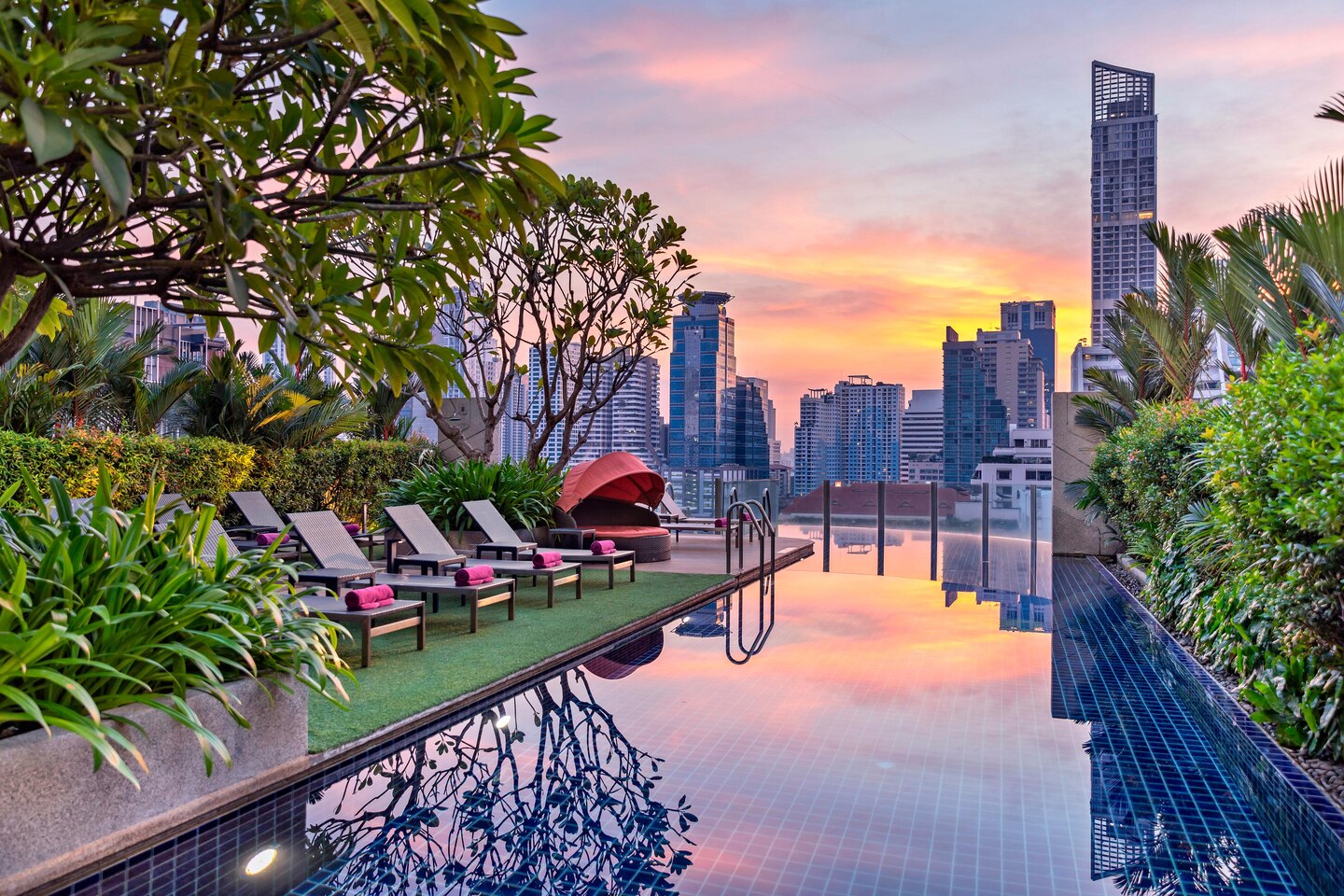 In Vietnam, it's kind of the same thing. The Four Points by Sheraton Da Nang is really beautiful, right on the waterfront.
Kevin liked this one too, and you can read his detailed post about his experience. The hotel's location means you're close to other great areas, like Hội An and Huế.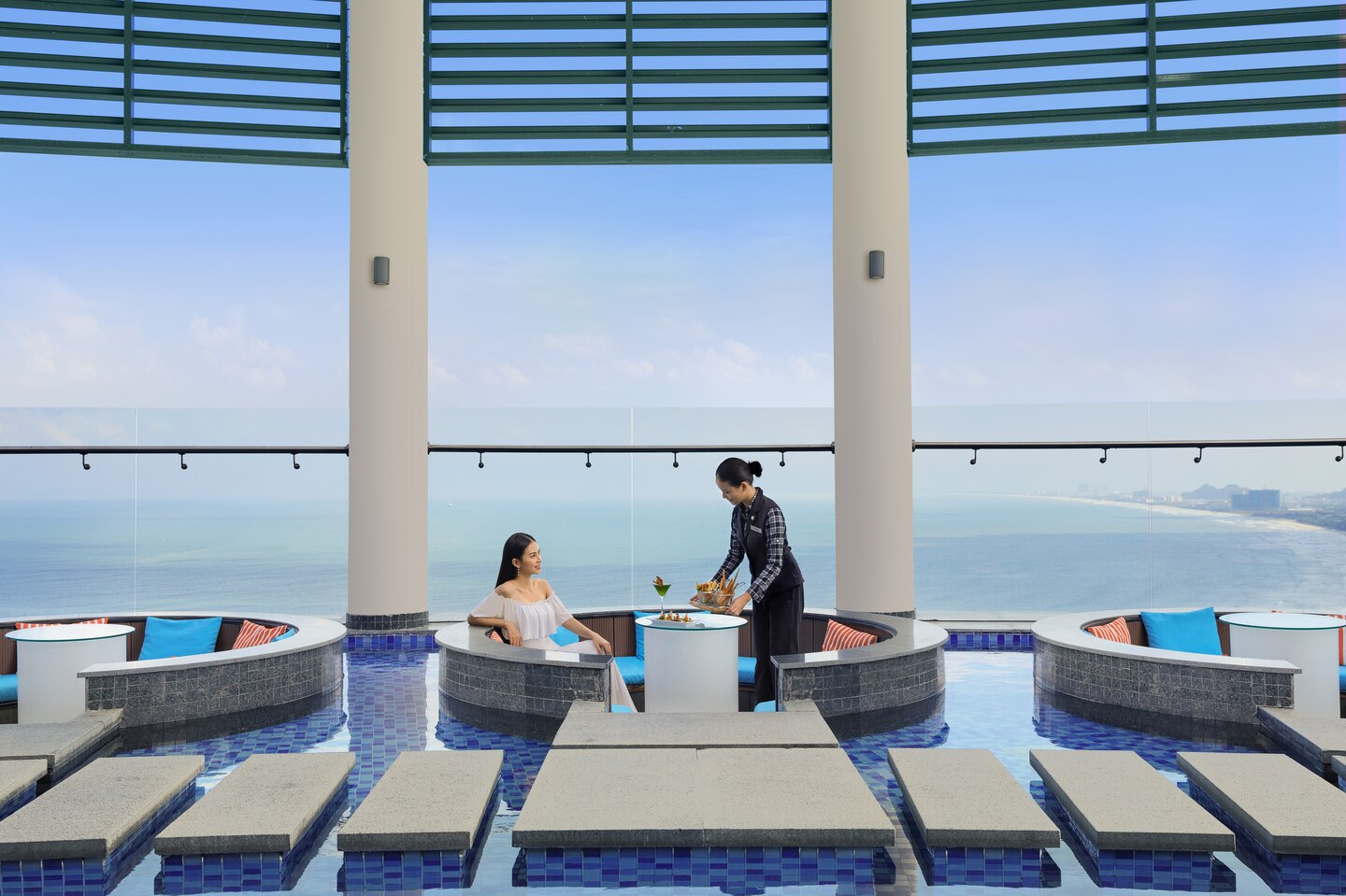 But as mentioned, the best place to enjoy the deal is really in Indonesia, including the popular island of Bali. But the thing is, Indonesia still has some travel rules in place, unfortunately.
Just like in Malaysia, you can get 5 nights for ≈ 30,000 points in 14 beautiful hotels in different destinations in Indonesia.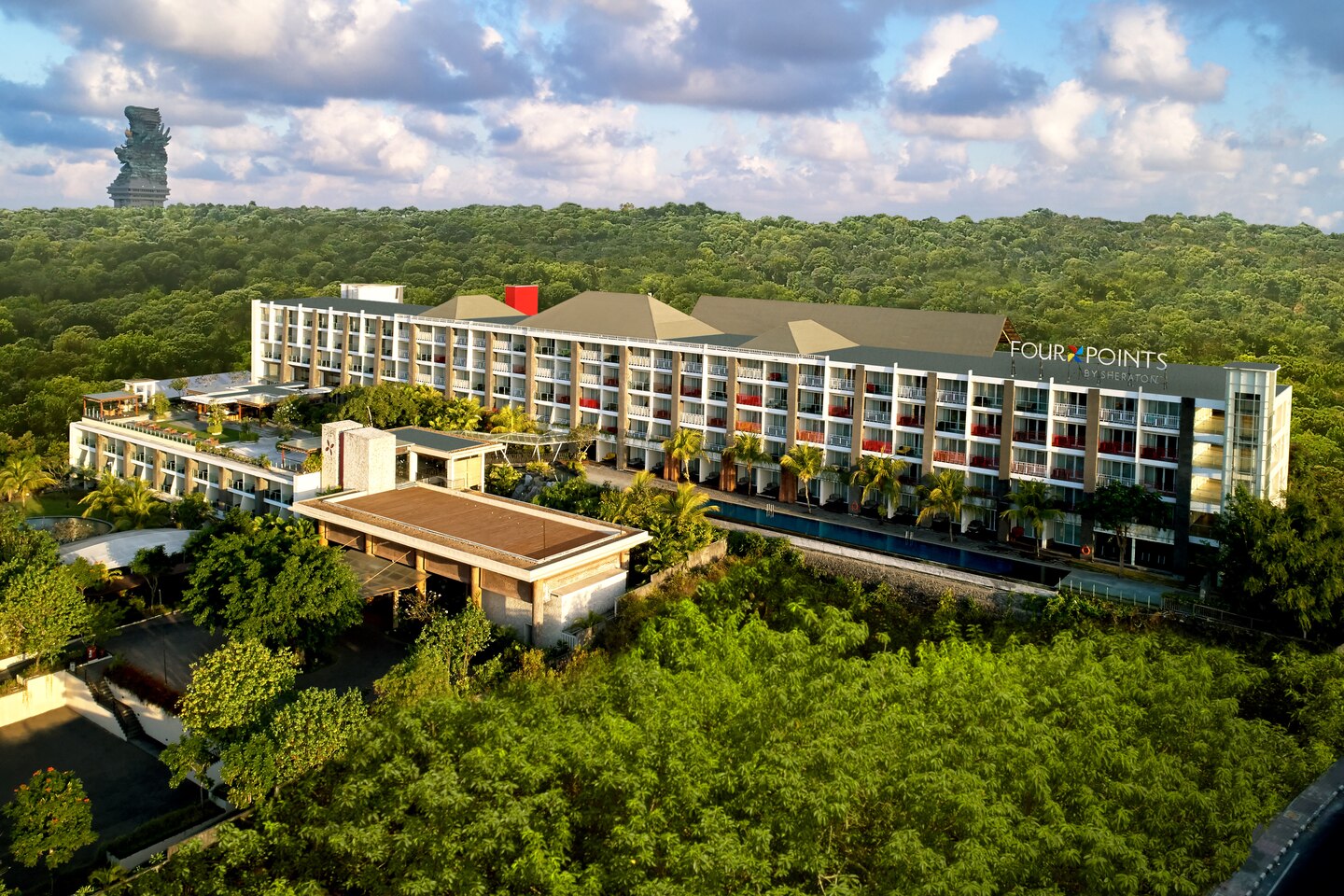 What to do in Thailand
Thailand is one of the most popular countries in the world.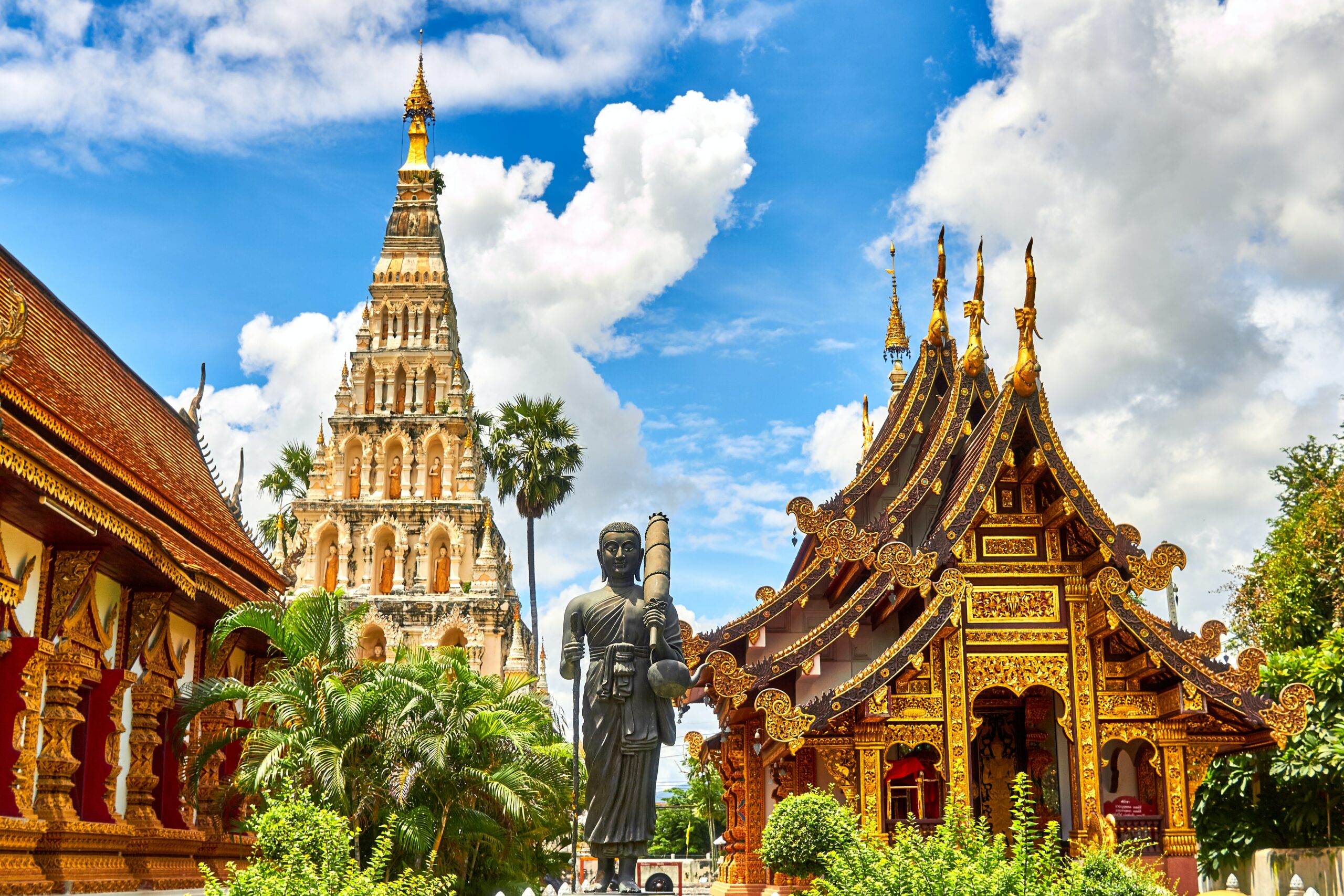 Flytrippers has a new full-time writer, Emily, who will be helping us write a ton of new content to help you travel more for less. And some of our guest bloggers have already written about their experiences in Thailand!
Here are the most popular articles:
Want to receive more content on COVID-19 travel rules?
Summary
Good news: Thailand is now one of the 100+ countries that have lifted all their travel restrictions. And even if flights to Southeast Asia are still quite expensive, we have plenty of tips and examples to help you travel to this country and keep it affordable!
What would you like to know about traveling to Thailand? Tell us in the comments below.
See the deals we spot: Cheap flights
Explore awesome destinations: Travel inspiration
Learn pro tricks: Travel tips
Discover free travel: Travel rewards
Featured image: Phi Phi Islands, Thailand (photo credit: M o e)
Share this post to help us help more people travel more for less: