Antarctica is a fascinating continent, for obvious reasons. But one aspect that a lot of people might have never thought about is how confusing a map of the continent is: every direction is north.
It really shows off the quirk of being a continent that straddles the South Pole.
Everywhere is north in Antarctica
Yes, you probably know that Antarctica is there at the bottom of our planet. But you probably never thought about what that meant direction-wise, on a map.
Especially on an Antarctica-centric map.
Here's a humorous map we created to show a hypothetical—yet accurate—map of Antarctica with a compass.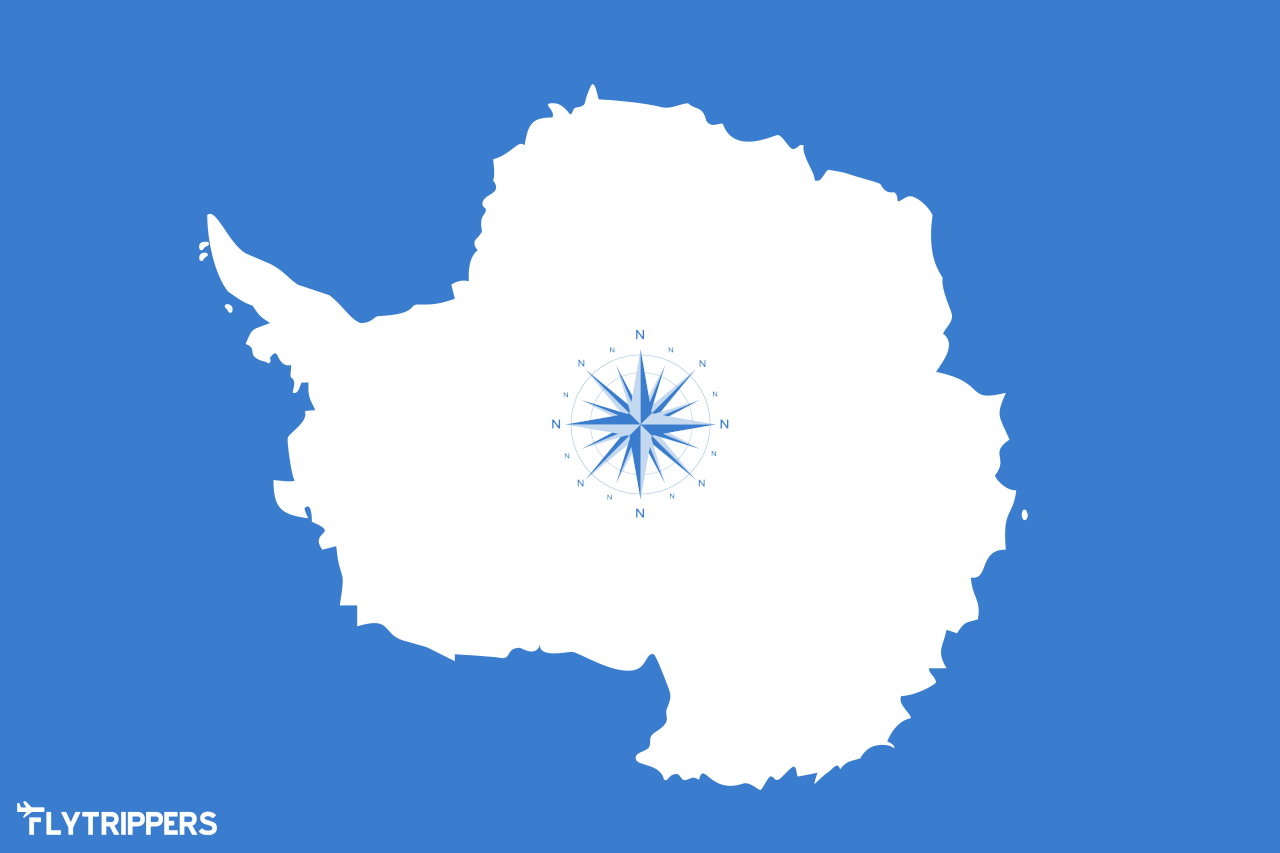 The compass in the middle, centered on the South Pole, shows north in every direction and therefore does not really help anyone who needs to navigate this continent, which is not only the world's coldest, but also the windiest, and the driest (it's a polar desert).
For your information, Antarctica covers 14.5 million square kilometers, which is about 40% more than Europe (or 40% more than Canada if you prefer). To compare to another large island in the Southern Hemisphere, it's just under twice the size of Australia.
This was inspired by a map shared on reddit by user kevinowdziej who humorously gave each of Antarctica's bays the name "North Bay". That's not wrong, but that didn't seem quite right either, since a side of the continent is in the Western Hemisphere and the other in the Eastern Hemisphere so there could be at least two different names for the bays, instead of one.
It's true that everywhere is north when you're at the South Pole though. Pretty unique.
Traveling to Antarctica
Unfortunately, you're not about to see a deal to Antarctica on our flight deals page any time soon. Traveling to Antarctica is possible, but is prohibitively expensive for now.
I wish I could go there myself, if only because I love going to places that are off-the-beaten-path (I'll soon share one of my trips to a unique country not many people have visited in our travel inspiration section).
But at some point in the future, there's no doubt that travel to Antarctica will be more mainstream.
Is this a destination you'd want to explore?
Want to get more content to discover awesome destinations?
Summary
This humorous map shows that technically, every direction is north on a map of Antarctica.
What do you think of the map? Tell us in the comments below.
Explore awesome destinations: travel inspiration
Learn pro tricks: travel tips
Discover free travel: travel rewards
Featured image: Antarctica (photo credit: Henrique Setim)

Advertiser Disclosure: In the interest of transparency, Flytrippers may receive a commission on links featured in this post, at no cost to you. Thank you for using our links to support us for free, we appreciate it! You allow us to keep finding the best travel deals for free and to keep offering interesting content for free. Since we care deeply about our mission to help travelers and our reputation and credibility prevail over everything, we will NEVER recommend a product or service that we do not believe in or that we do not use ourselves, and we will never give any third-party any control whatsoever on our content. For more information on our advertiser disclosure, click here.
Share this post to help us help more people travel more for less: