The most significant of the travel-related news stories this week is Air Canada's long-awaited taxpayer bailout—to the tune of about 6 billion dollars—and the fact it will finally end their illegal voucher scam. And Canadian airlines also extended their Caribbean and Mexico flight suspensions (often wrongly called the "South", a bad totum pro parte).
Here are the details.
Air Canada gets bailout and finally offers refunds
About a year later than almost every other airline in the world (fitting for our federal government that has been so slow and incompetent with everything travel-related), Air Canada has now received its taxpayer-funded bailout.
A $5.879 billion bailout.
I am not sure how many of you care about the business side of this as much as this former management consultant does, so I'll only cover it just briefly in a second, but first…
Air Canada refunds
The main positive impact of this bailout is that the airline will finally stop illegally confiscating travelers' money, which the federal government has been complicit in… despite Canadian general contractual law being very clear (and other countries' laws being even more clear).
Better late than never, but they deserve absolutely no goodwill since they don't care about disobeying the law and forcing you to be in the business of providing interest-free loans to mega-corporations.
As I've said many times, it's understandable that they tried this, but it doesn't make it right. And it's not understandable that the federal government let it happen (while both the US and EU required refunds right away).
They deserve almost all the blame for letting passengers be the ones to pay the price (literally and figuratively) and suffer financially while Air Canada kept the billions in their coffers all along and never even used them. And they got an assist from many travel agents' associations who pushed for travel credits to protect their commissions instead of defending travelers.
Anyway, we'll have a much more detailed guide about refunds very soon now that this major hurdle has been cleared. Sign up for our free newsletter to get it first.
But just know that you can start the Air Canada refund process here, for many flights it's super easy, although it's not necessarily that straightforward for all situations. We'll help you with a detailed post soon.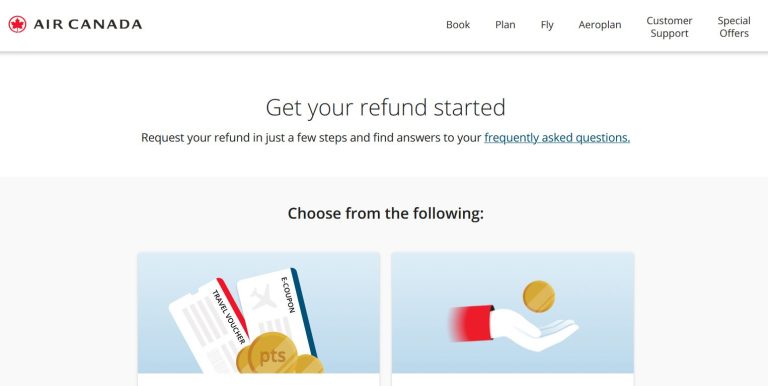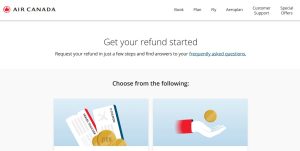 Air Canada bailout
In short, the federal government is giving Air Canada is getting:
$500 million by buying shares ($23.1793 per share)
various loans, including $1.4 billion specifically for refunds
In exchange, in addition to issuing refunds, the airline will:
resume service to "nearly all" Canadian airports where service was eliminated
keep its order for 33 Airbus A220s built in Québec
keep employee numbers above April 1st, 2021 levels
restrict certain expenses, dividends, share buybacks, and senior executive compensation
Regional service is something that politicians care very much about, so that was sure to be included. Ironically, after forcing Air Canada to resume all those money-losing routes (now subsidized directly by taxpayers), now the government wants more interprovincial travel restrictions…
Politicians care about jobs too (some would say it is especially true for Québec manufacturing jobs). So Air Canada very skillfully threatened to cancel those A220 orders if they didn't get money, and they threatened it subtly enough for it to not cause any backlash yet get the desired result. Shrewd move.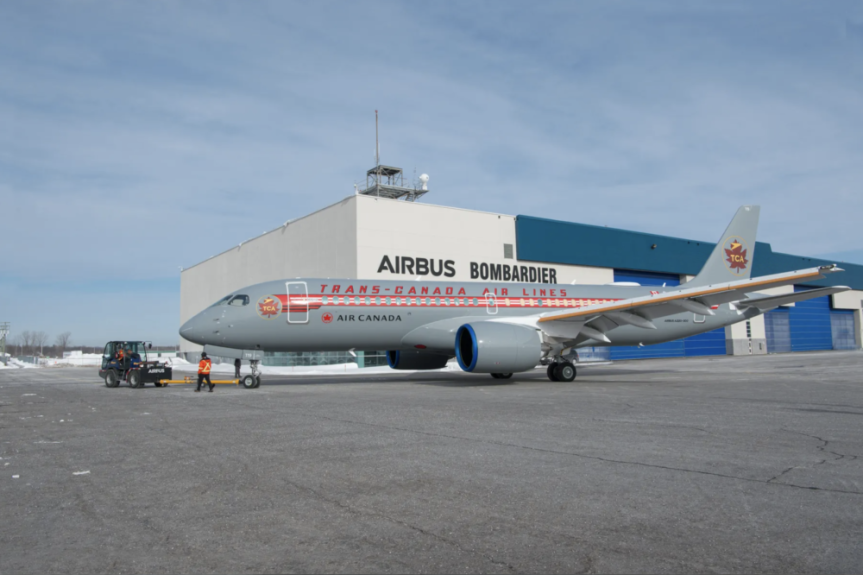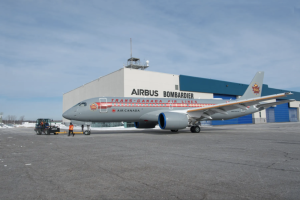 Employee levels are pretty much at the lowest they could be, so it's not very stringent to ask for those levels. (Meanwhile, in the US, some airlines have rehired basically every employee since they focused on getting vaccines instead of wasting time implementing stupid & ineffective quarantine hotels.)
Finally, not sure about the specifics of the restrictions imposed or how that last one about senior executive compensation will be monitored, but I'll assume they set some benchmarks in the deal.
Other airlines
What about the other airlines?
WestJet has been already offering refunds for a while (kudos to them for doing the right thing before their competitors, not that consumers ever seem to remember anything anyway).
But along with Air Transat and Sunwing, they are still negotiating their own separate taxpayer bailouts at this time.
We'll let you know when there are any developments.
Caribbean and Mexico flight suspensions extended to June
As mentioned in our post about Canada's international travel rules, this measure is not really a binding rule, since Canadian airlines just voluntarily agreed to suspend flights to the Caribbean and Mexico (it is not a ban per se).
It's not even a rule that keeps Canadians from going to the Caribbean and Mexico (or that keeps Canadians from returning from the Caribbean and Mexico): Canadians must simply transit via another country to get there (like the United States).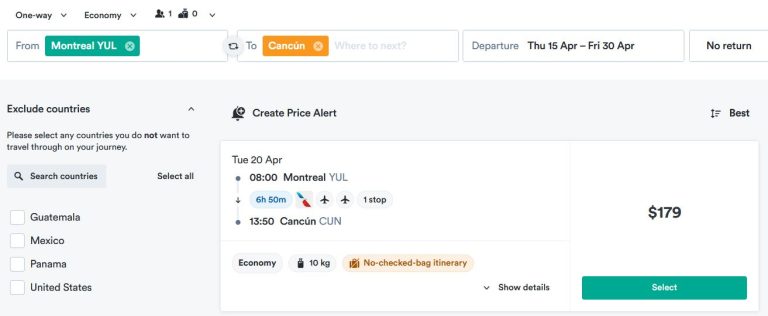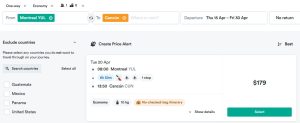 This is just a fact. It is allowed, whether you like it or not.
Is it logical? I'll let you be the judge of that. But almost all countries in that region have lower infection rates than in Canada, and you can fly between BC, Alberta, Ontario, and Quebec without so much as a test (and obviously no quarantine—at least for now).
The measure now certainly protects those countries more than it protects Canadians, but that's a whole other topic.
New service resumption dates
Anyway, all major airlines have extended their suspensions:
Air Canada now plans to resume June 1st
WestJet now plans to resume June 4th
Air Transat now plans to resume June 14th
Sunwing now plans to resume June 23rd
Returning home
Many of you have written to us about how to get back home and it's really pretty simple as there are plenty of flights from all those countries to the US.
You have 2 options:
buy a flight to Canada with a connection in the US
buy a flight to the US and enter Canada overland
The first one is much simpler, but forces you into a quarantine hotel that makes literally no one safer than if you just quarantine at home (like the 99.3% of Canadians who test positive for COVID-19 are allowed to do with no surveillance whatsoever since they aren't travelers).
The second one is more complicated, but is an option that exists and is allowed—and might come out cheaper. We'll have a detailed post about it next week since many have asked us about how it works.
By the way, we should imminently hear about all the other travel measures, as they theoretically expire April 21st; more info to come in the coming days.
Want to get all coronavirus updates for Canadian travelers?
Summary
Air Canada received its long-awaited taxpayer bailout and has started issuing refunds. And all Canadian airlines have extended their flight suspensions to the Caribbean and Mexico.
What do you think of these developments? Tell us in the comments below.
Explore awesome destinations: travel inspiration
Learn pro tricks: travel tips
Discover free travel: travel rewards
Featured image: Tulum, Mexico (photo credit: Spencer Watson)
Advertiser Disclosure: In the interest of transparency, Flytrippers may receive a commission on links featured in this post, at no cost to you. Thank you for using our links to support us for free, we appreciate it! You allow us to keep finding the best travel deals for free and to keep offering interesting content for free. Since we care deeply about our mission to help travelers and our reputation and credibility prevail over everything, we will NEVER recommend a product or service that we do not believe in or that we do not use ourselves, and we will never give any third-party any control whatsoever on our content. For more information on our advertiser disclosure, click here.
Share this post to help us help more people travel more for less: