When traveling, formalities aren't always the first thing that comes to mind. And these formalities are exactly what worries many people and keep them from planning a trip outside the country. But as I discovered during my roadtrip in Maine a few weeks ago, there's always a way to find a solution… even when things go sideways (or when your memory fails you).
After 2 years without leaving the country, I finally dusted off my passport to cross the US border and spend the Victoria Day long weekend in Maine.
Here's an overview of how things went as far as formalities go, if you want to get the perspective of someone leaving the country for the first time in 2 years.
The context
You can read my general personal impressions after this trip in part 1, since my perspective is pretty different from that of Flytrippers' 2 co-founders, who have been traveling internationally since August 2020.
I've been to the US many times before the pandemic, but like many people, I had refrained from traveling outside the country during the worst of COVID-19.
But with public health measures loosening and the warm weather arriving, I was really looking forward to being able to continue discovering new places a bit further away (although I know I'll still want to explore Québec and Canada even after the pandemic).
So for the long weekend, I decided to go to Maine, to the Acadia National Park area — it was close enough to go in 4 days, but I had never been there before, so it was perfect.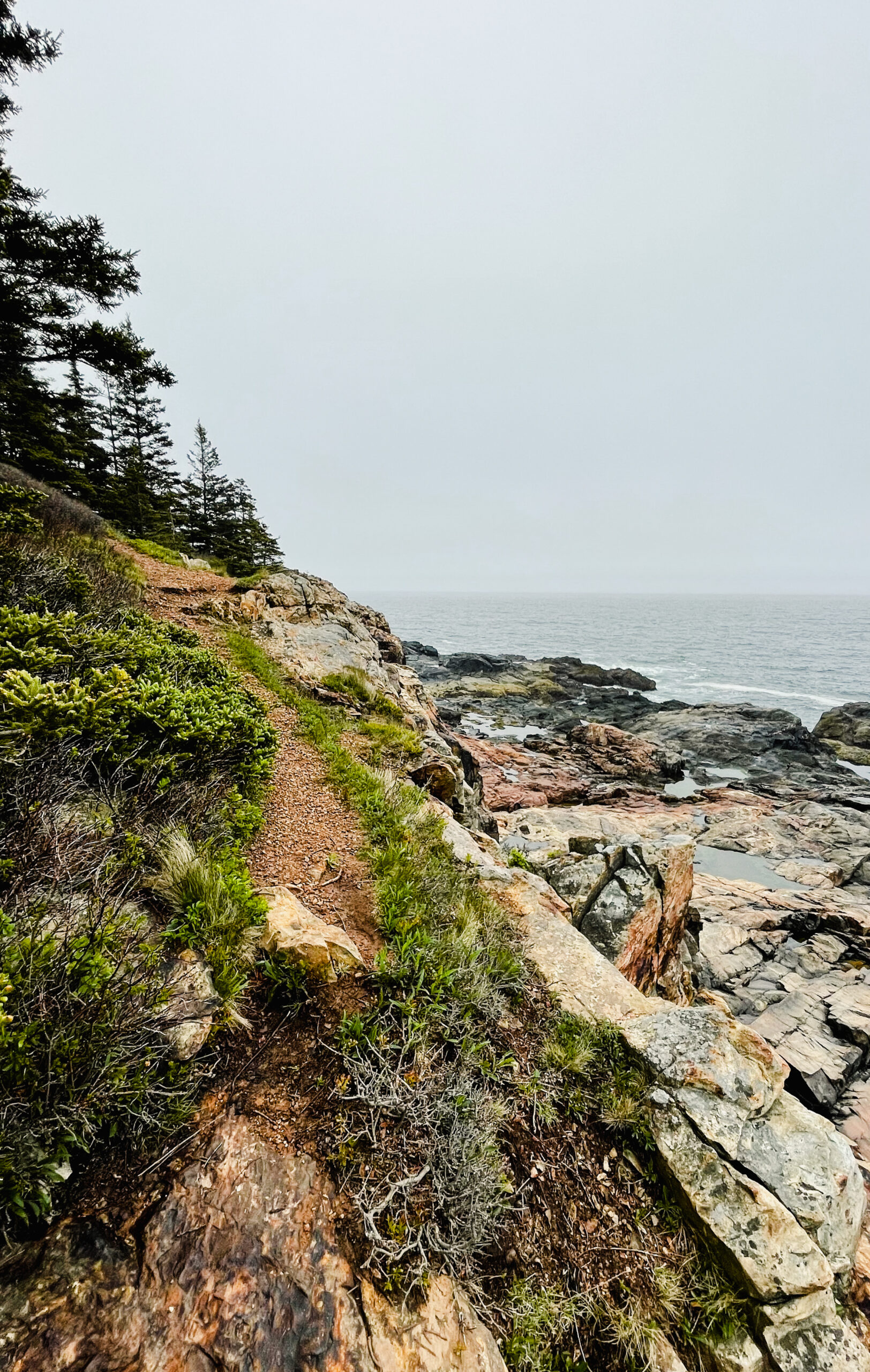 I had obviously read about the requirements to enter the United States (so I knew I would only need my Canadian proof of vaccination and passport to go there) and the requirements to return to Canada (pretty simple: fill out a form in the ArriveCAN app). It's important to read the requirements if you plan on traveling, even if 60+ countries have lifted all restrictions because many still have some (including Canada)!
So I packed my backpack (I'm practicing traveling light, although I did bring way too many pairs of shoes, but hey… that's what practice is for, right?) and hit the road with a friend.
Preparing the roadtrip
Before COVID-19, I probably would have been the type to improvise and not book anything in advance, to give myself as much freedom as possible.
But after being unable to access part of Bruce Peninsula National Park last year because I didn't make a reservation, I wanted to stack the odds in my favor and booked some important things like accommodations and a national park pass before I got there.
One of Flytrippers' co-founders, Andrew, loved staying at the luxurious Bar Harbor Inn, a pretty legendary place, but I had booked at the slightly more affordable Bar Harbor Villager, with a good location within walking distance of the village.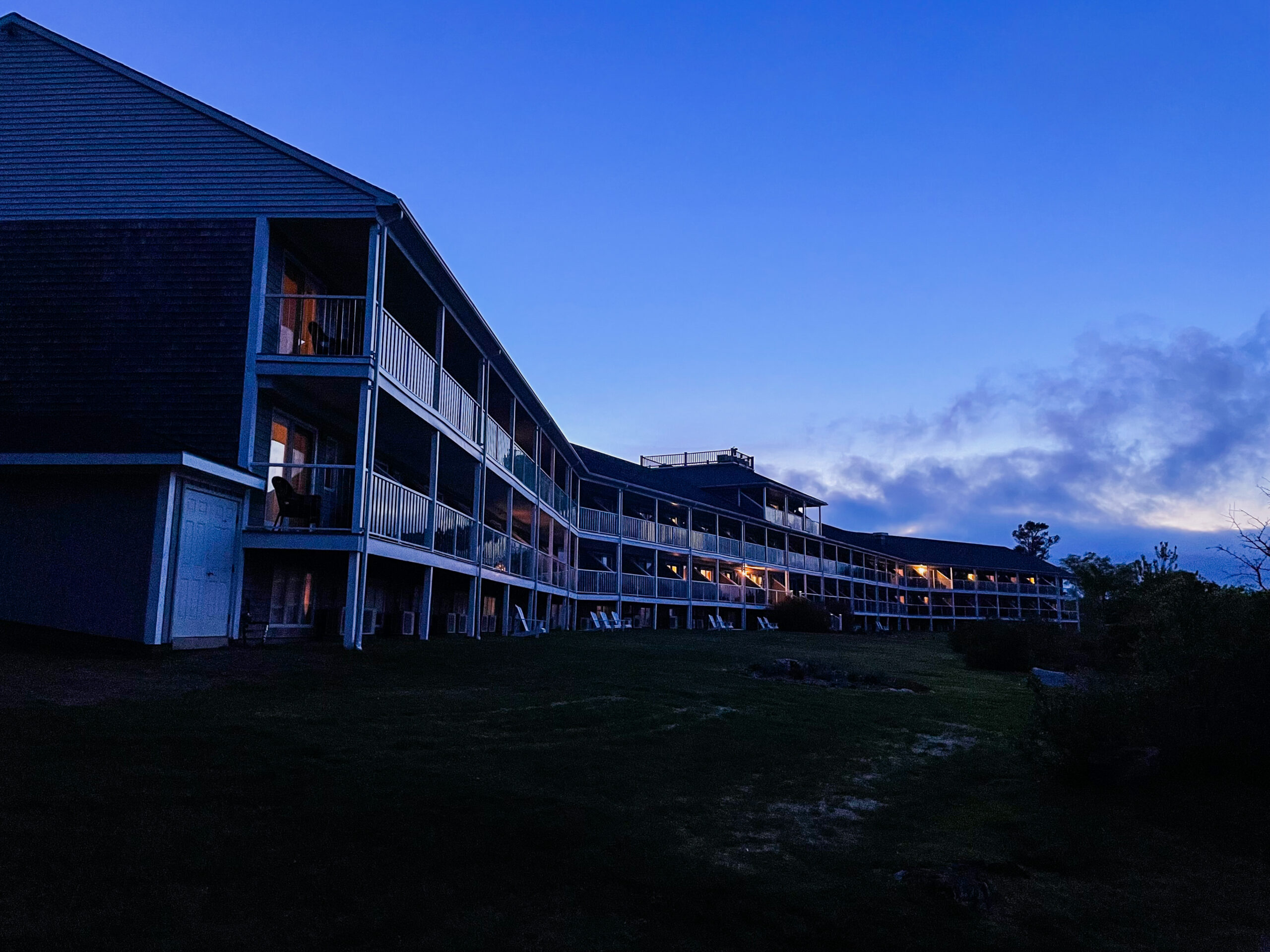 I had also downloaded the ArriveCAN app to my cellphone and created my account with my passport and proof of vaccination. It took me 5 minutes, but I'll get back to this because it turns out I didn't have the right proof of vaccination. 🤦‍♀️
Crossing to the United States
Since we were going to Bar Harbor and were leaving from Montréal, we went through customs at Coburn Gore, east of Sherbrooke. I had my passport, of course, and my Canadian proof of vaccination screenshotted on my phone. I initially wanted to print it out in case I didn't have Internet access, but I forgot.
The agent was very friendly and chit-chatty, and within minutes we were through, without her asking to see our proof of vaccination or even verbally asking us if we were vaccinated.
That was it! I was a little surprised but happy to see that it was so easy. This confirms what many readers have said about rules for entering the United States not being applied very often, even though they're very clear.
There, it was pretty much life as usual. Since it was the weekend just before Memorial Day, and thus the summer season wasn't officially started yet in the US, it was kind of quiet. We were able to visit at our own pace and enjoy the trails without too many people around.
We also avoided having to make reservations (and pay extra) to go up Cadillac Mountain, which we appreciated since we wanted to choose the day we went there based on the weather.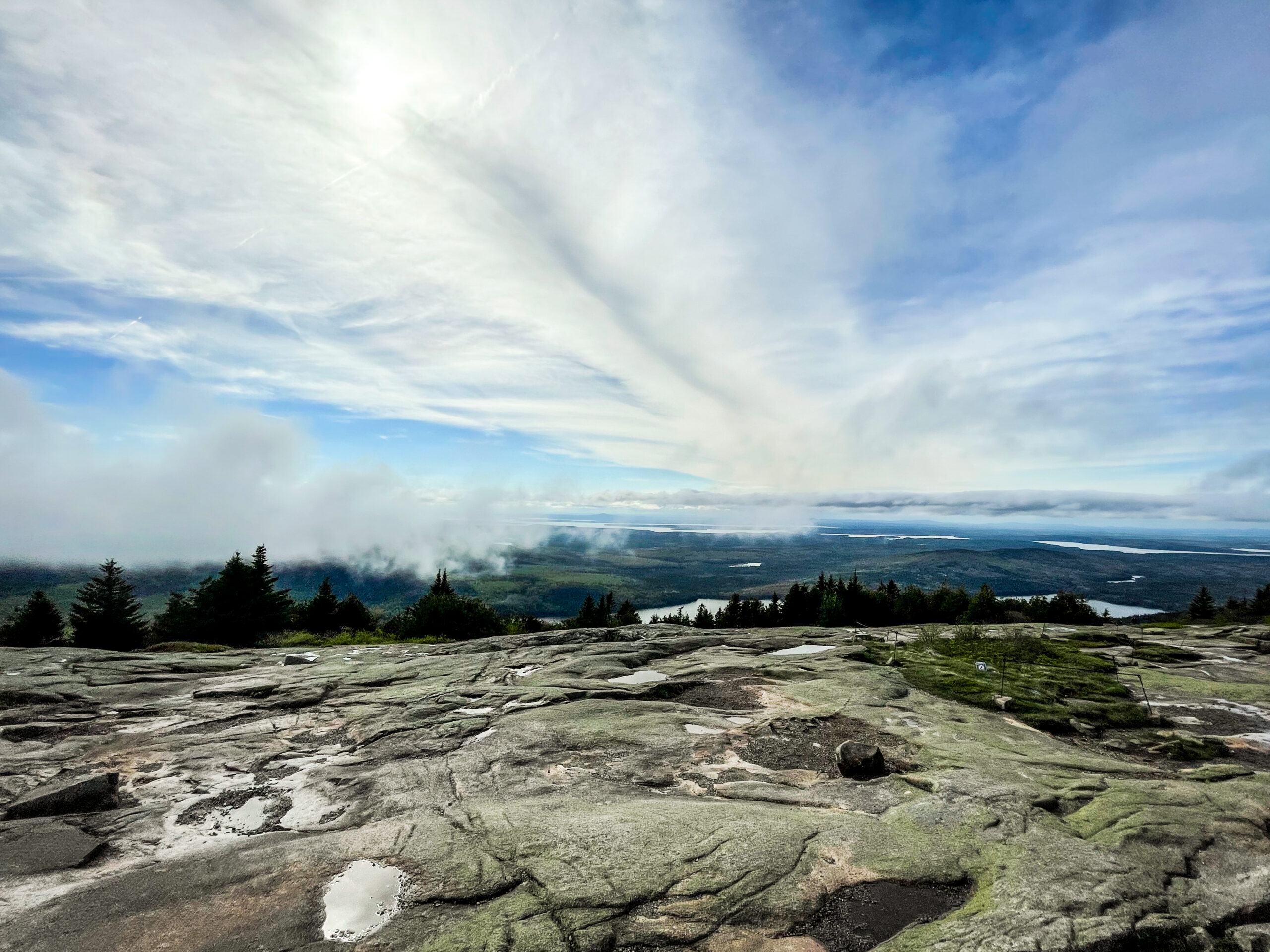 It was good to see new places and see how things were done elsewhere. It puts things in perspective, let's say that.
Returning to Canada
On the way back, we took our time and stopped along the road to see the beautiful views and stretch our legs.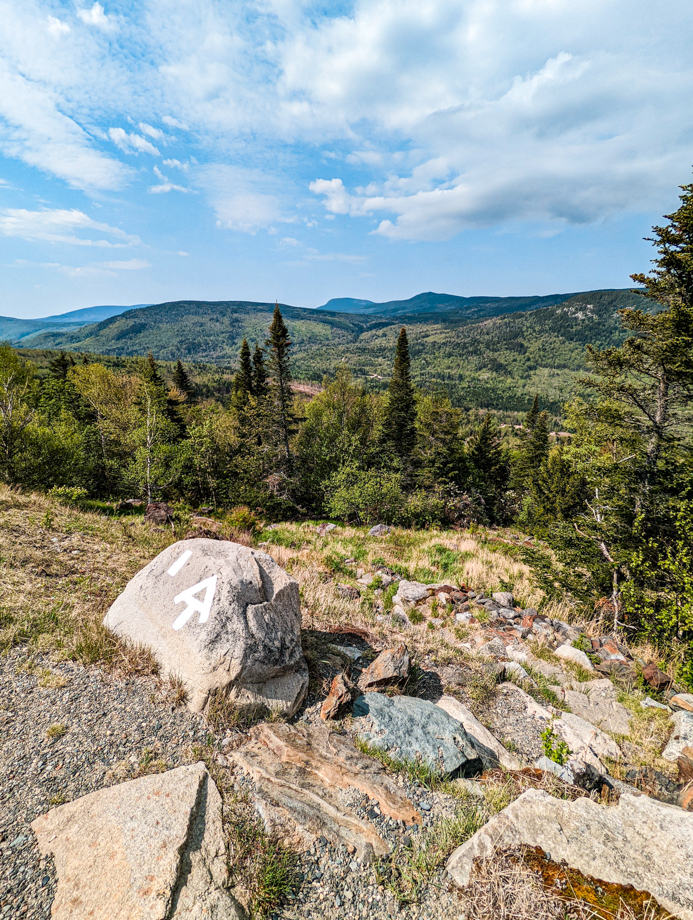 But when it really was time to go back to Canada, things were not as smooth.
About 30 minutes before crossing the border, we realized that we had forgotten to fill ArriveCAN. Oops… And when we stopped at a gas station to do it, we couldn't connect to the Internet. Double oops…
After about ten minutes, one of us finally managed to find an Internet connection to fill out the form (thanks to hotspots and a tip we'll share soon, which helped me save on the high fees cellphone companies charge!).
Since we already had the ArriveCAN app on our phones with our passports and proof of vaccination already in there, it only took a few minutes. The longest part was finding the name of the specific border crossing we were going to (here's the link to find it if you ever need it).
Once that was done, we drove to customs (it was tiny, with only one officer, but there was no one in front of us).
When the customs officer checked my proof of vaccination in his system (I had saved my ArriveCAN receipt, but I didn't need it), he told me that I had actually uploaded a screenshot of my provincial QR code app instead of the Canadian proof of vaccination (I had the right one with me to enter the US, since it was on my cellphone, but of course they didn't ask for it then).
He couldn't see the description of my vaccines on the screenshot I had used, which means it wasn't valid. I needed the Canadian proof of vaccination.
I hadn't printed it out, but the customs officer was able to check the PDF directly on my phone. Phew! After a few more questions, we were on our way to the Eastern Townships.
So basically, nothing too serious. The process itself wasn't complicated, but even with a few oversights and human errors, there's always a way to work things out with a bit of patience and resourcefulness.
And I think that's really what's going to stick with me for my other trips this summer: it's essential to stay informed, be prepared and verify things for yourself, but most of all, you have to trust your own ability to adapt and react despite the situations that may arise.
Want to receive more travel content?
Summary
The formalities of traveling during the pandemic are still a concern for many, but by checking the rules, staying informed and being well prepared, it's possible to make it work, as my recent trip to Maine showed me.
What would you like to know on traveling during the pandemic? Tell us in the comments below.
See the deals we spot: Cheap flights
Explore awesome destinations: Travel inspiration
Learn pro tricks: Travel tips
Discover free travel: Travel rewards
Featured image: Bass Harbor Head Lighthouse (photo credit: Mark Tegethoff)
Advertiser Disclosure: In the interest of transparency, Flytrippers may receive a commission on links featured in this post, at no cost to you. Thank you for using our links to support us for free, we appreciate it! You allow us to keep finding the best travel deals for free and to keep offering interesting content for free. Since we care deeply about our mission to help travelers and our reputation and credibility prevail over everything, we will NEVER recommend a product or service that we do not believe in or that we do not use ourselves, and we will never give any third-party any control whatsoever on our content. For more information on our advertiser disclosure, click here.
Share this post to help us help more people travel more for less: