Flights in Europe are crazy cheap. That's why we always tell you that it's worth checking out if splitting your itinerary in two is cheaper than buying your flight on one single booking. Since tomorrow is the last day to enter our giveaway for two free roundtrip tickets to Europe this summer (and since London is often featured in our deals), here is a great tip.
We already wrote an entire article about this pro tip. In a nutshell, deals to London are very frequent from most Canadian cities on our cheap flight deals page. From London, you can go pretty much anywhere in Europe really cheap. The detailed article is here if you want more information.
Yesterday's article about the Top 10 Photos of London also explained a bit more about how this trick works, so I won't repeat everything. Just know that buying a $1,500 flight to Europe is often a bad idea, because if you're flexible with your dates you can often find a deal to London for $400-$700 roundtrip (depending on your departure city) and then from London there are literally hundreds of destinations for less than $200 roundtrip.
So basically, you can be anywhere in Europe for $600 to $900 instead of over $1,000. That's smart travel right there even if you're going solo, but those are substantial savings if there are two of you. Plus it gives you a free 2-in-1 trip because you get a cool stopover in London. There are worse things in life than a couple of days in London right?
That's why we chose London as one of the two destinations you can choose to fly to for free this summer if you win our Flytrippers Giveaway. It ends tomorrow night. Just remember that if you're not from Toronto or Montreal, you'll need to make your way to one of those cities as unfortunately our contest sponsor only serves those two airports. That's still much cheaper than flying to Europe on peak summer dates (we'll have more giveaways for all our Canadian fans soon, subscribe to our free travel newsletter to be the first to know and you'll also get the best curated flight deals from your city).
At the end of the article, we include the full list of 147 destinations you can fly to for under $147 roundtrip if you want to see the entire assortment. By the way, we limited that list to peak summer dates, 147 is actually a low number of destinations. In shoulder seasons (when you'll also find more transatlantic flight deals and avoid masses of tourists everywhere), there are usually hundreds of destinations at that price. As for most cheap flights, sometimes you'll need to be flexible on your dates and pack light to get these prices. Our advanced flight search tool helps you find the cheapest dates.
So here are the Top 15 cities you could go to at a cheap price if you win our London flights giveaway… or if you buy one of our London deals.
1- Prague, Czechia (~$83 roundtrip)
2- Barcelona, Spain (~$83 roundtrip)
3- Milan, Italy (~$61 roundtrip) 
4- Amsterdam, Netherlands (~$95 roundtrip) 
5- Frankfurt, Germany (~$33 roundtrip) 
6- Basel, Switzerland (~$58 roundtrip) 
7- Copenhagen, Denmark (~$67 roundtrip) 
8- Cologne, Germany (~$51 roundtrip)
9- Venice, Italy (~$90 roundtrip) 
10- Luxembourg City, Luxembourg (~$44 roundtrip) 
11- Bratislava, Slovakia (~$84 roundtrip) 
12- Gdansk, Poland (~$79 roundtrip) 
13- Oslo, Norway (~$79 roundtrip) 
14- Vilnius, Lithuania (~$98 roundtrip) 
15- Marseille, France (~$84 roundtrip) 
BONUS- Rome, Italy (~$87 roundtrip) 
Here are all 147 destinations under $147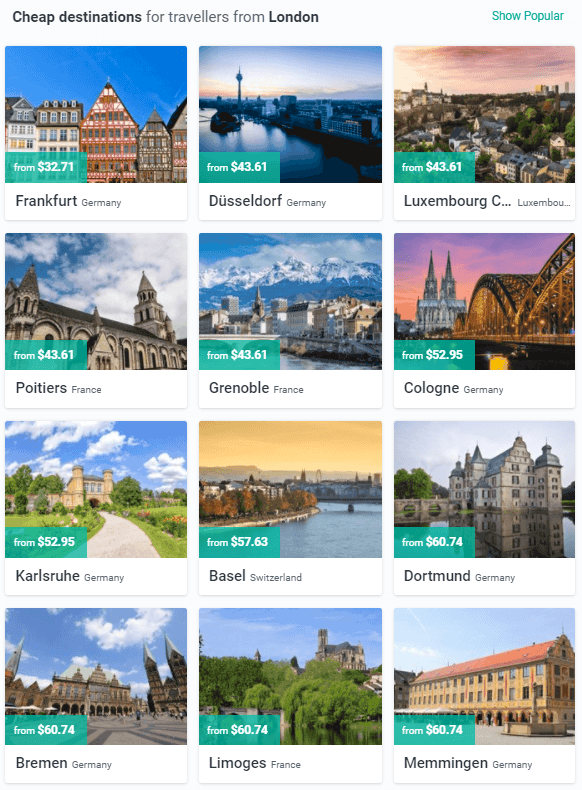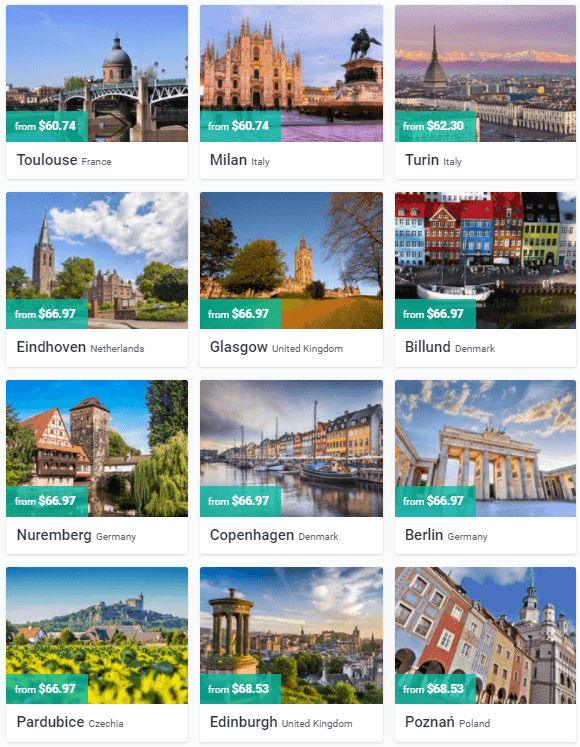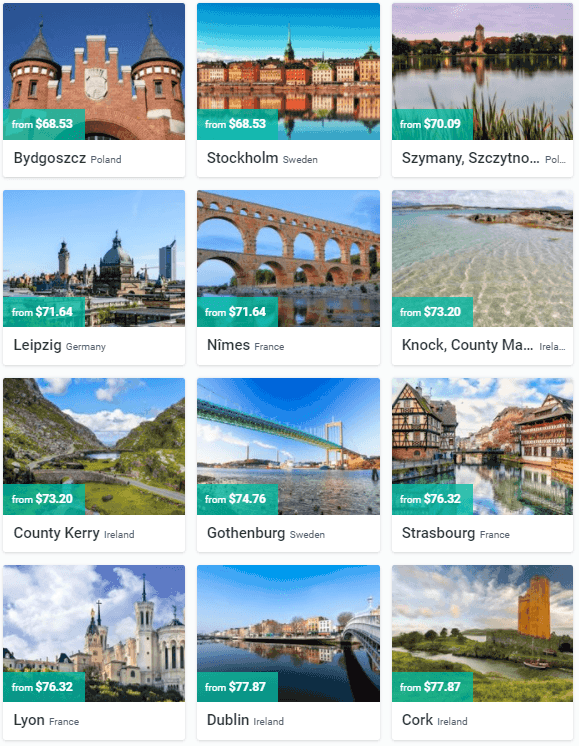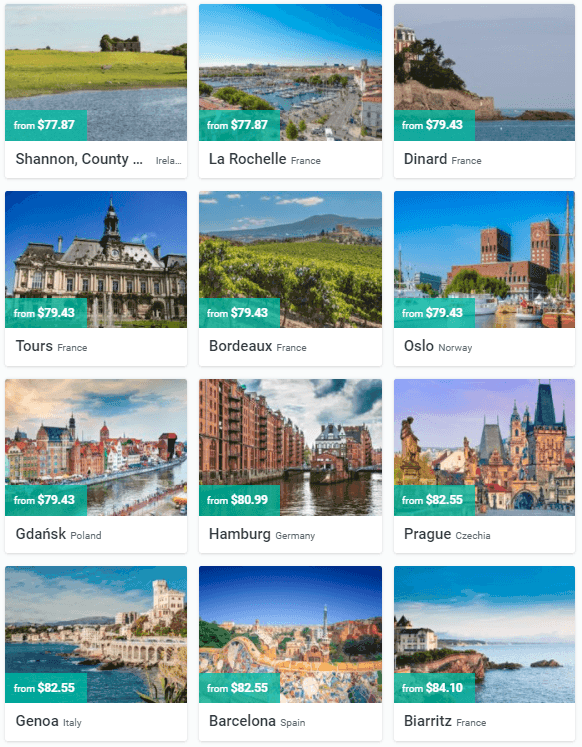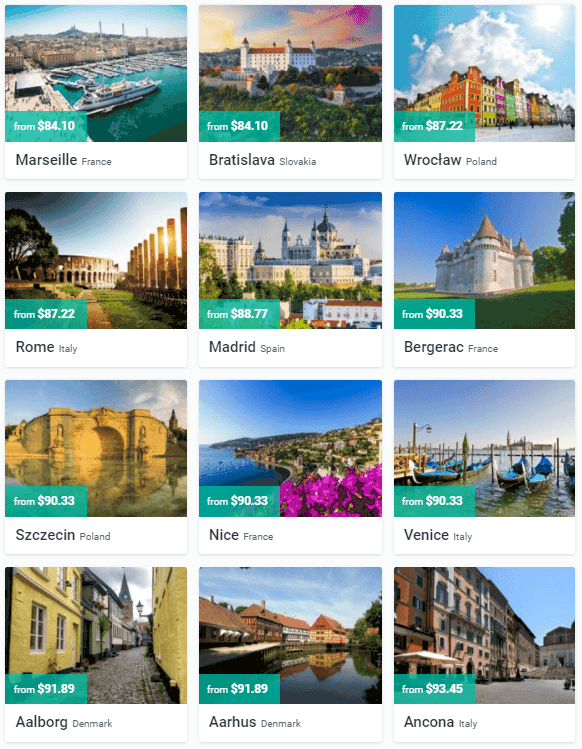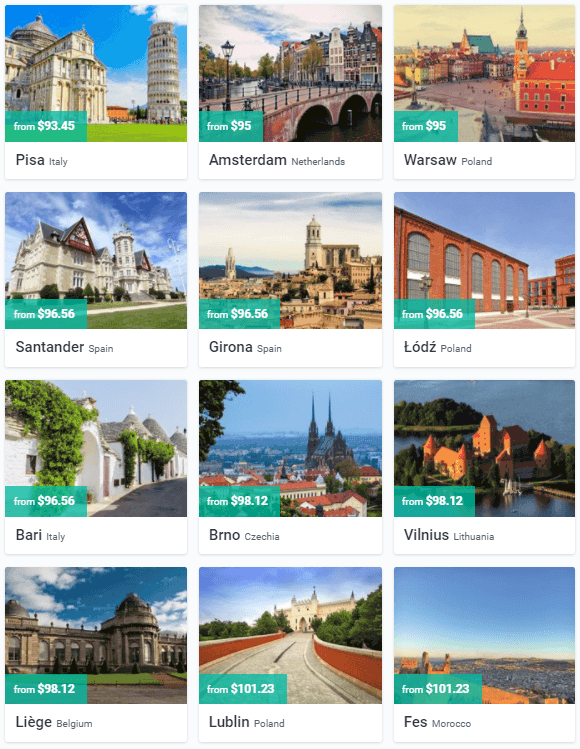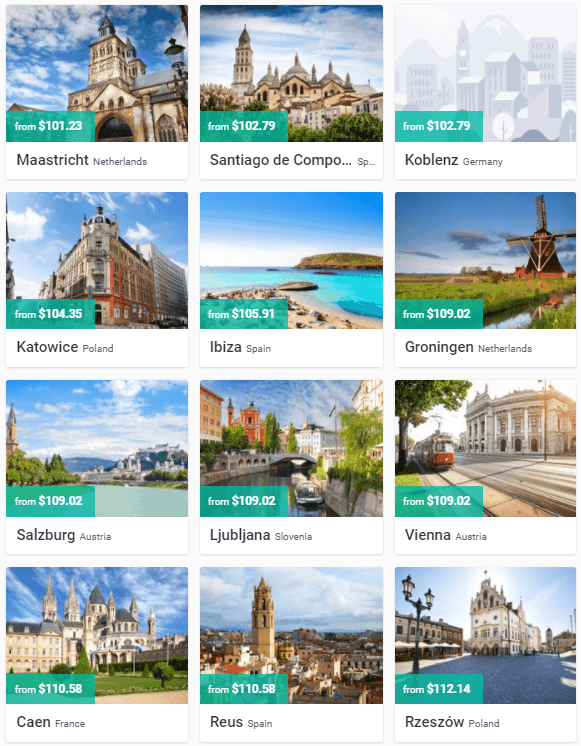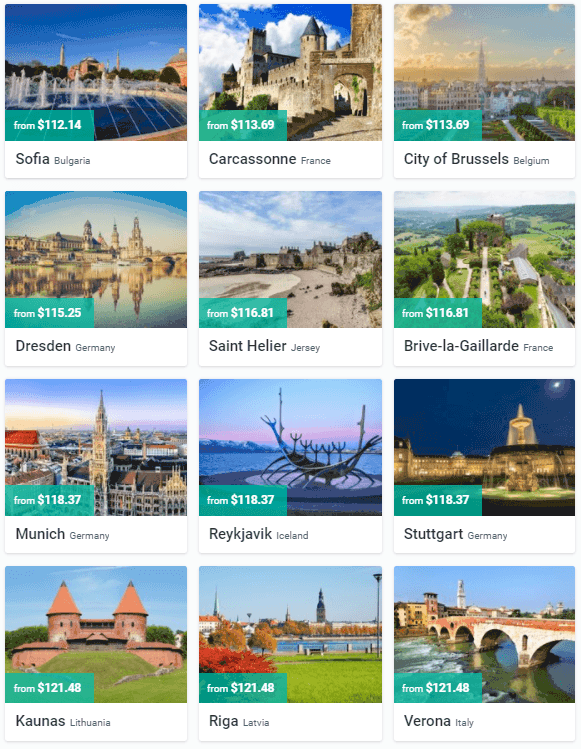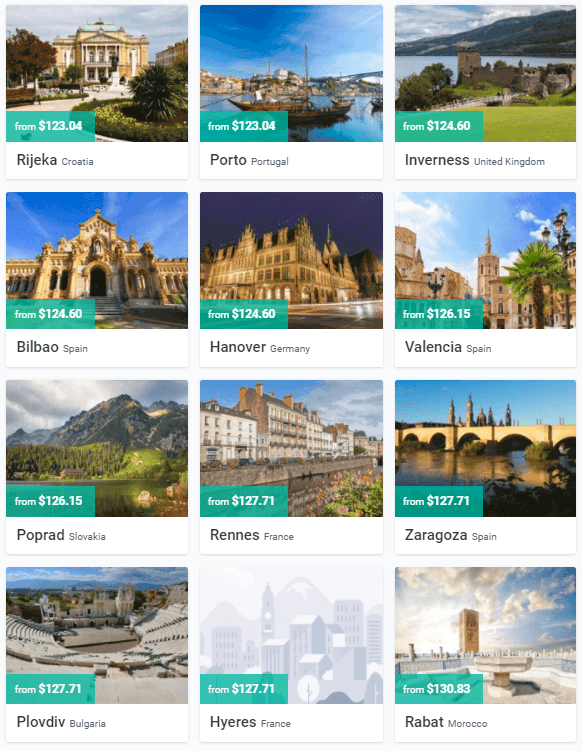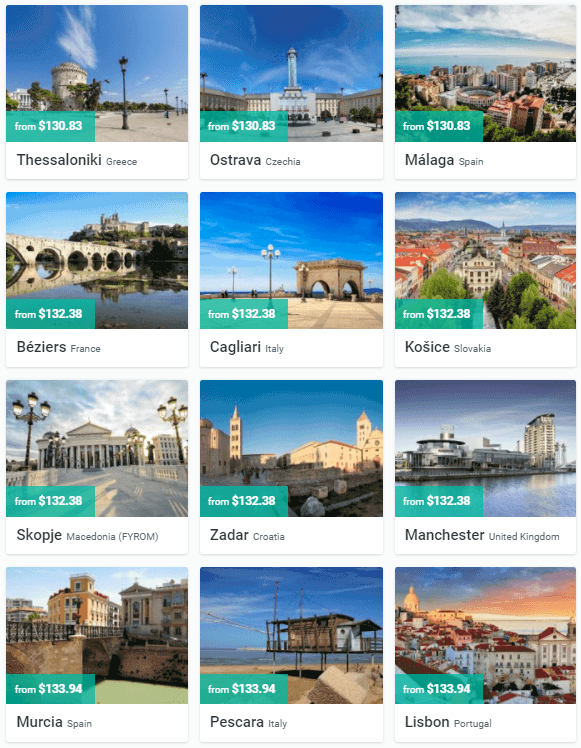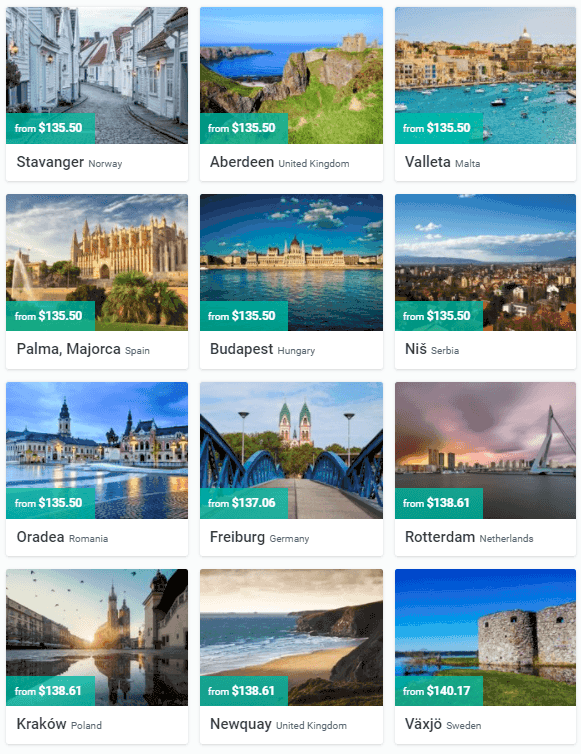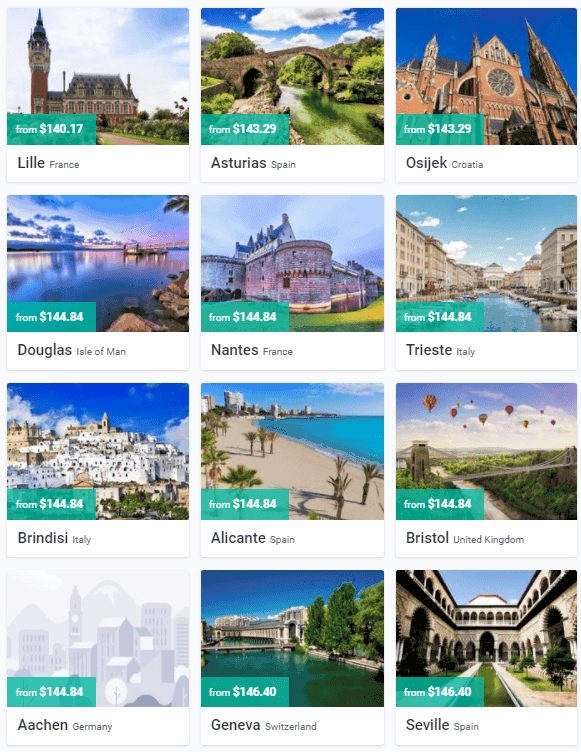 Bottom line
You should check out London as a stopover for your next trip to Europe, as it gives you the opportunity to explore a world-class city… and go somewhere else really cheap!
Any questions? Ask us in the comments below.
Don't want to miss another great tip or flight deal? Join the other 26,000 Canadians who've already subscribed to our newsletter!
Help us spread the word about our flight deals and travel tips by sharing this article and most importantly bookmark Flytrippers so we can help you navigate the world of low-cost travel!
Advertiser Disclosure: Flytrippers receives a commission on links featured in this blog post. We appreciate if you use them, especially given it never costs you anything more to do so, and we thank you for supporting the site and making it possible for us to keep finding the best travel deals and content for you. In the interest of transparency, know that we will NEVER recommend a product or service we do not believe in or that we do not use ourselves, as our reputation and credibility is worth far more than any commission. This principle is an essential and non-negotiable part of all our partnerships: we will never give any third-party any control whatsoever on our content. For more information on our advertiser disclosure, click here.
Share this post to help us help more people travel more for less: