The whole United Airlines story definitely wasn't funny for the ejected passenger, but that didn't stop the internet from trolling United Airlines pretty hard with some very funny memes.
By now, you have all heard about the passenger dragged off of United Flight 3411 because of an overbooking issue. So here are the Top 15 best memes on the internet about this huge fiasco.
Tell us which one you prefer in the comments below! Also, please share others that we might have missed in the comments below!
1. "Fight Club" Class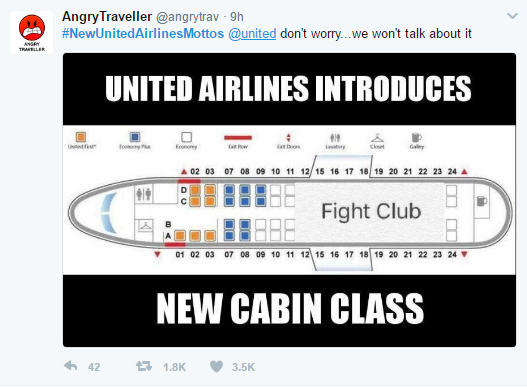 Even cheaper than economy. At least we hope it is.
2. Putting the "hospital' in hospitality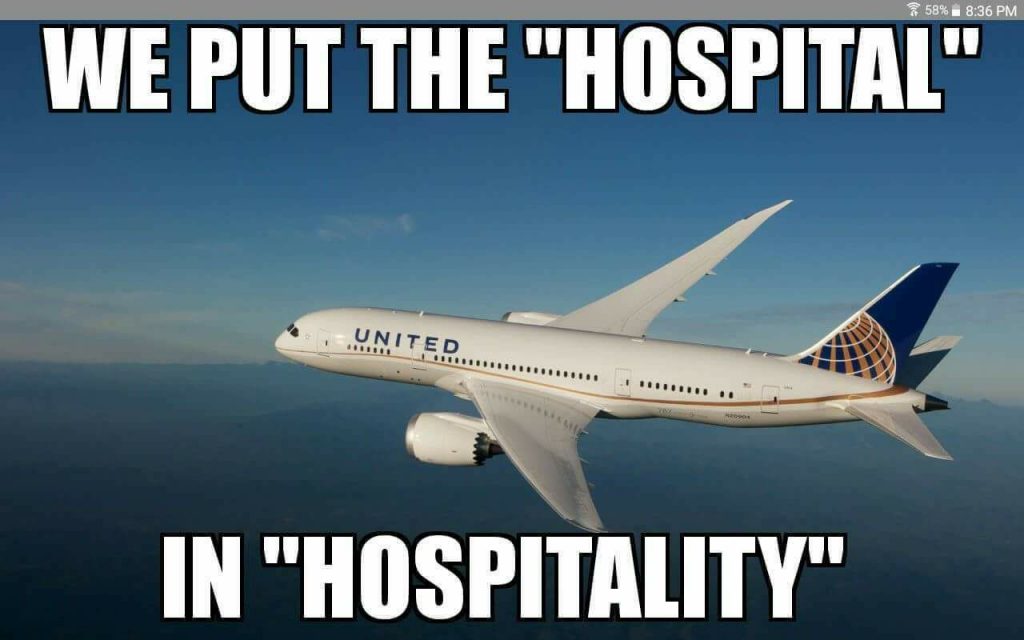 Well, yeah. You shouldn't need to go to the hospital after a flight (when you've done nothing wrong).
3. Beating the competition, not the customers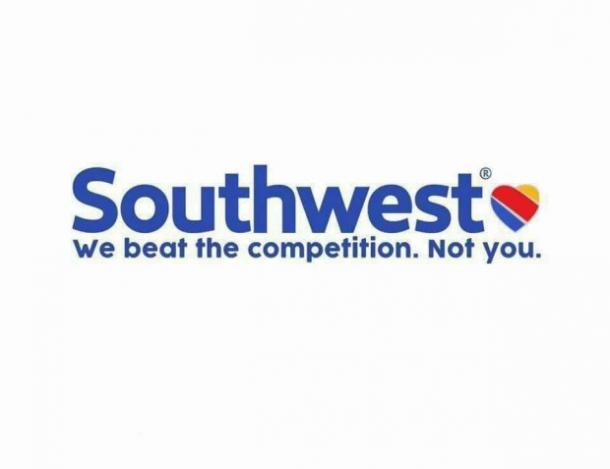 Twitter had a field day creating new slogans for United. This one is for a competitor, but it's still the best.
4. "Friendly" Skies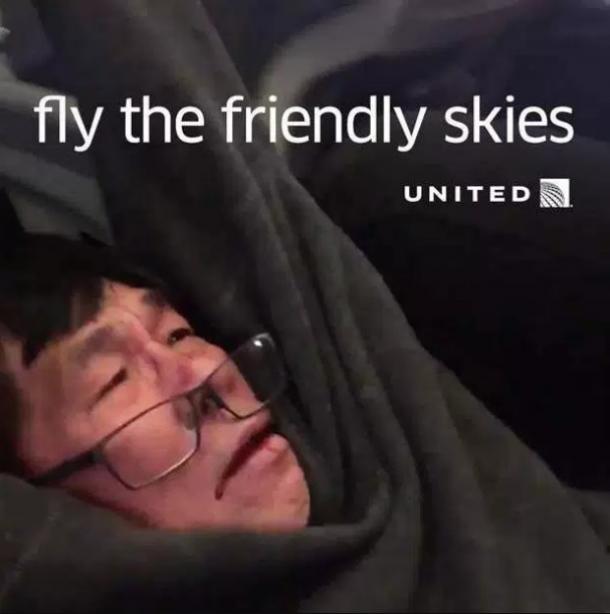 Speaking of slogans, United has used the "Fly the Friendly Skies" one for a while. If that's friendly, I don't want to see unfriendly.
5. Walking Dead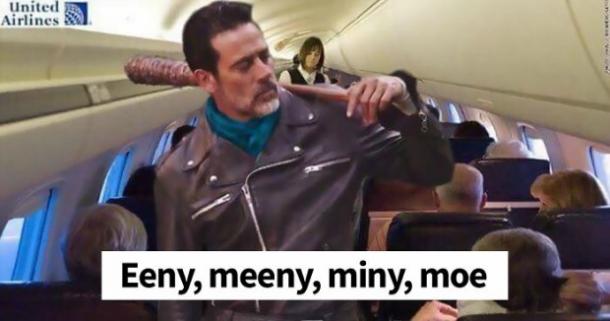 If you watch the Walking Dead, you'll love this one. The poor passenger was randomly selected to be removed from the plane.
6. Voluntary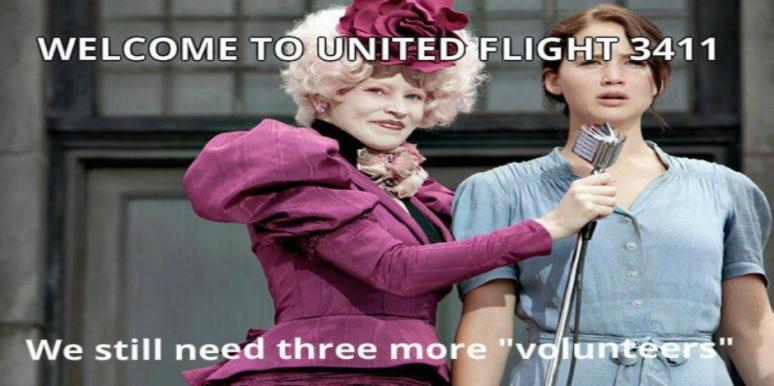 Yes, United was looking for volunteers to be "re-accomodated" but unfortunately no one volunteered.
7. Rocky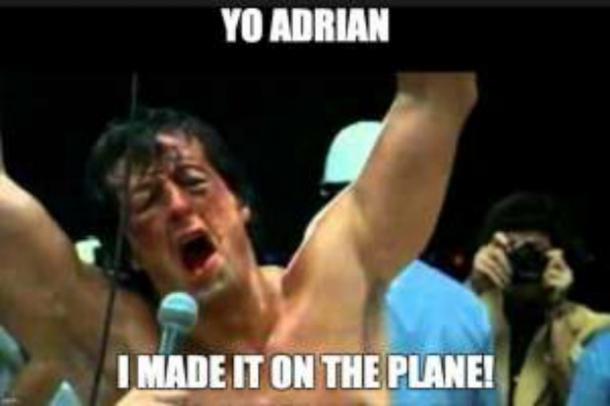 Rocky made it without being beaten up!
8. Don Cherry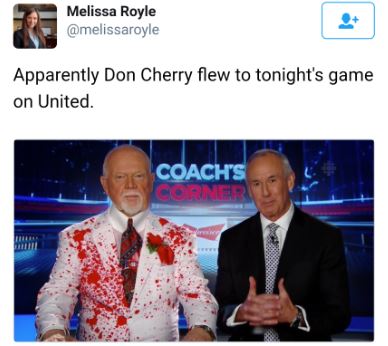 Maybe Don Cherry flies United. Or maybe he just loves weird suits.
9. Jesus on United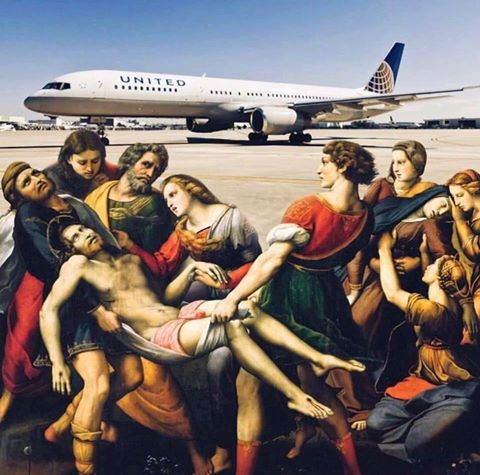 Yeah, that happened. A Jesus portrait and a United plane.
10. Travel Pillow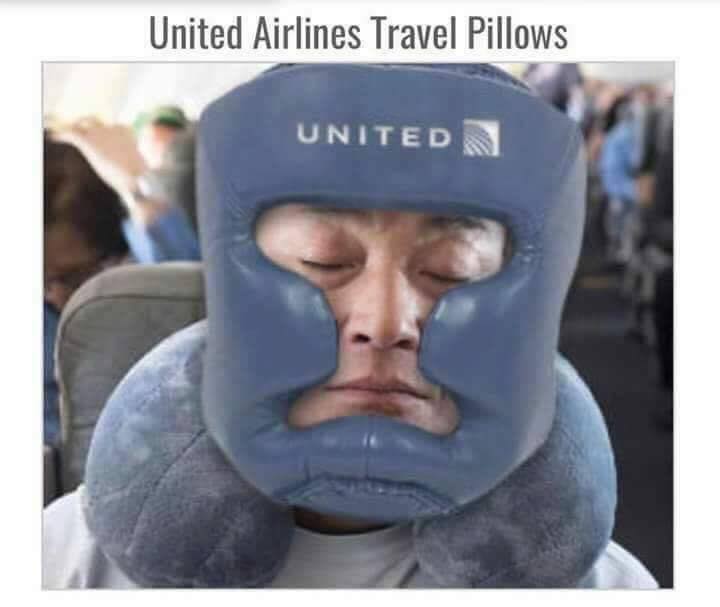 A great pillow to travel with United.
11. Recommended by doctors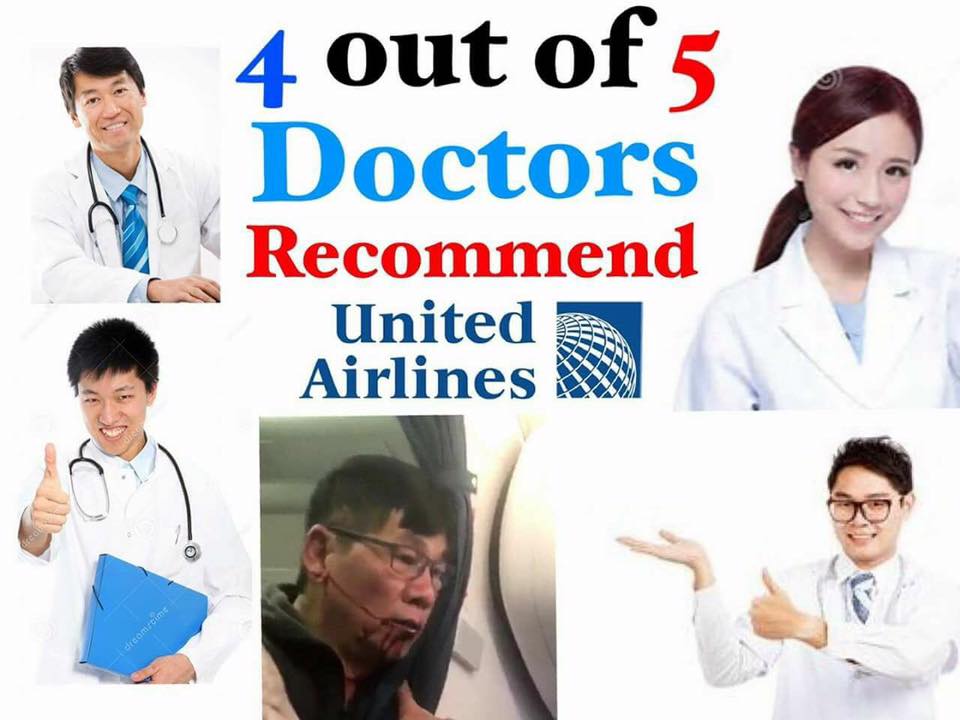 That one doctor who doesn't approve is obviously Mr. Dao, the victim in all this, who refused to disembark because he apparently had patients to see the next day.
12. Doctor, than patient

Brutal. Another one of those aforementioned new United mottos.
13. Safety Instructions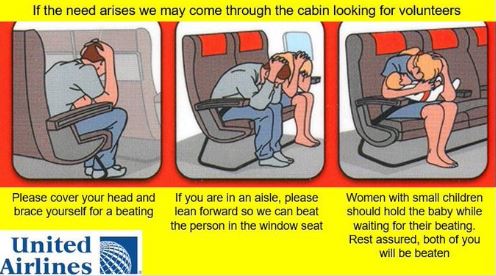 How to react if a beatdown situation arises.
14. Coffee, tea or…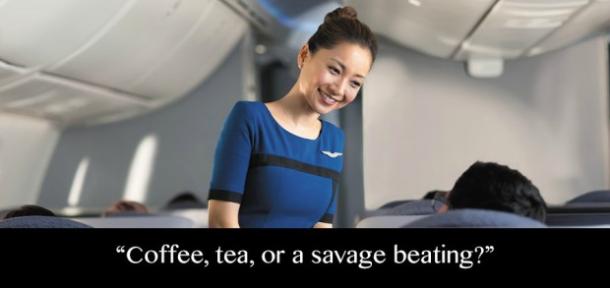 Let's hope that option doesn't actually make it onto the menu.
15. More Legroom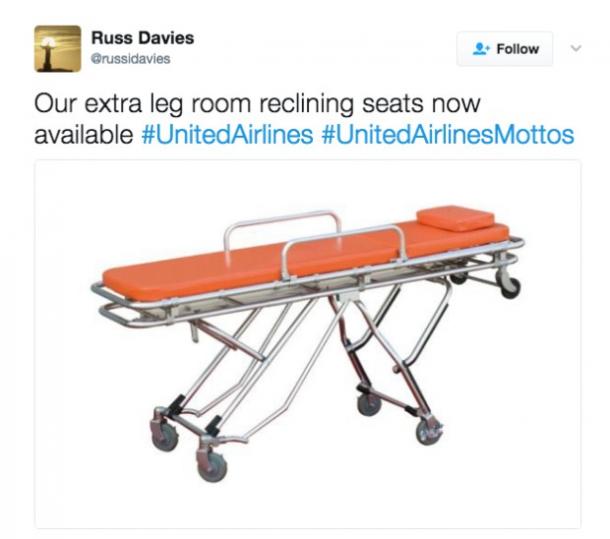 Everyone wants more legroom. This lie-flat seat is much cheaper than business class.
And here's a bonus one, since at Flytrippers, we love getting you more for your money:
Stock price drops like Mr. Dao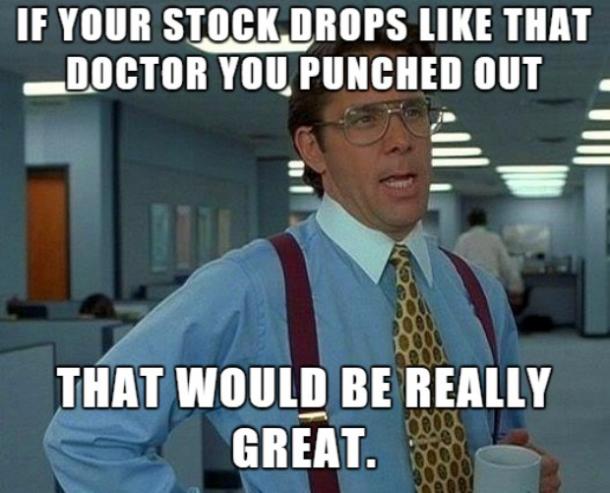 Indeed, United's stock price dropped pretty fast, as the victim did when knocked on the armrest. The company's valuation dropped by almost a BILLION dollars in one day. That kind of response ensures something like that will never happen again on United. Or on any other airline for that matter. They've all seen the negative publicity: no one wants that.
Bottom line
Thankfully, United has adjusted its policies to avoid another situation like this. And in fact, "involuntary denied boardings" are already extremely rare.
Out of 613 million airline passengers in 2015, only 46,000 cases were reported. That's 0.000075%. And almost all of those happened peacefully. So fly away without being scared. Plus, United is apologizing with great fares that you'll find on our flight deal page so might as well turn this into a positive.
So, what do you think of this United scandal?
Have you ever been bumped off a flight?
What would you have done?
Comment below to share your experience!
Want to see our flight deals ? Click here to go to our deal page
Want more travel tips ? Click here to go to the main blog page (much more to come soon, bear with us!)
Help us spread the good news about low-cost travel by sharing this post with your friends and add Flytrippers.com to your favourites for more travel content!
Share this post to help us help more people travel more for less: