One of the most impressive trips I ever did was to Morocco, more specifically to 1 of its imperial cities, Marrakesh. In the aftermath of the tragic earthquake that hit the city last month, I thought to show you a little bit of what this beautiful destination looked like back in 2018.
Marrakesh is a destination that often pops up on Flytrippers' cheap flight deals page, so if you ever want to visit, I strongly recommend keeping an eye on it!
There's also a full-service luxury Marriott hotel that's a (relatively) good one to maximize the amount of free nights you get with your Marriott points, if you've taken advantage of the deal on the only card that Flytrippers recommends for every single type of Canadian travelers, the Marriott Bonvoy American Express Card.
So here's my experience in Marrakesh, in Morocco.
Basics of Marrakesh, Morocco
Marrakesh is the 5th largest metropolitan area in Morocco and famous for its architecture, busy streets filled with vendors, and proximity to the Sahara Desert.
It's also 1 of the 4 historic imperial cities of Morocco, and arguably the most popular destination in one of the most popular countries for tourism in Africa (acountry that welcomed about 9 million arrivals in 2022).
Marrakesh's old town area was declared a UNESCO World Heritage Site back in 1985, raising international awareness of the cultural heritage of the city and solidifying its status as a tourist destination.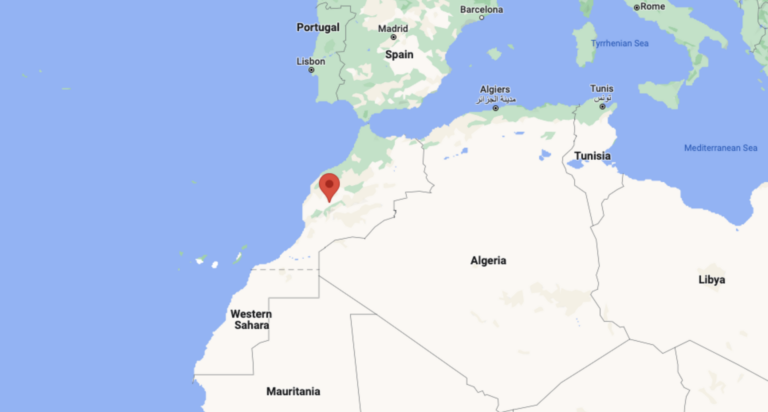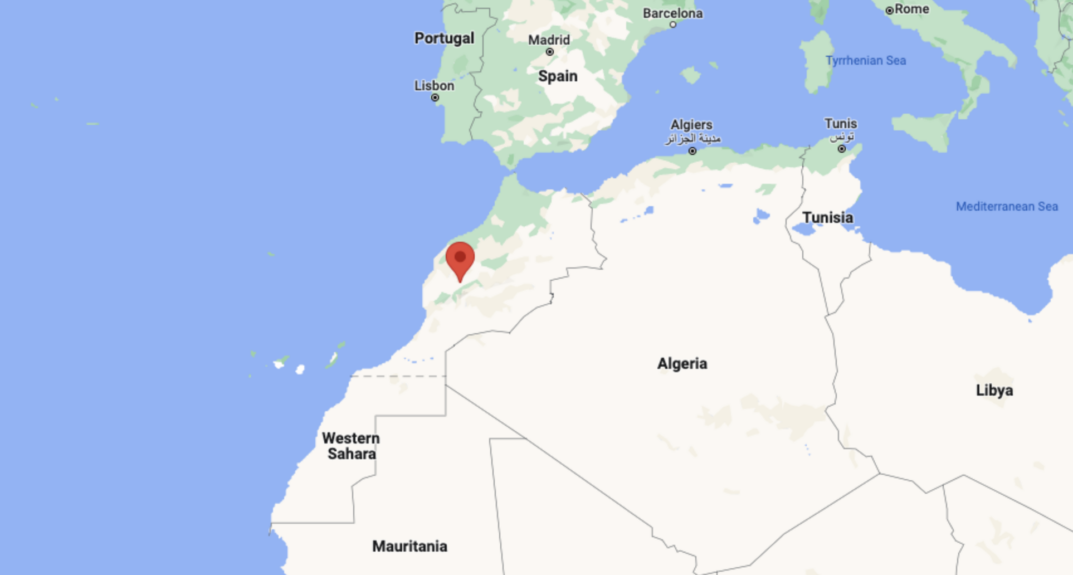 Like I mentioned before, flight deals to Marrakesh are fairly common and you can find flights from Canada in the C$600s pretty often.
Although keep in mind that buying flights from Canada to Marrakesh (RAK) on 1 ticket is usually more expensive, as is the case with a lot of cities. The self-transfer tip can save you a lot of money, since Morocco is very well served from European airports!
For example, Lisbon is often the cheapest transatlantic destination from Canada. And flights from Lisbon to Marrakesh are often just C$103 roundtrip, as long as you simply buy it on a separate ticket!
In my case, I flew in from London with ultra low-cost carrier (ULCC) Ryanair, which cost me only about C$50, a very good deal!
Context of my trip to Marrakesh, Morocco
I visited Morocco back in 2018 with a group of friends, and I really enjoyed it.
The culture is very different from what I've been used to for sure, but the locals were always extremely welcoming and willing to explain.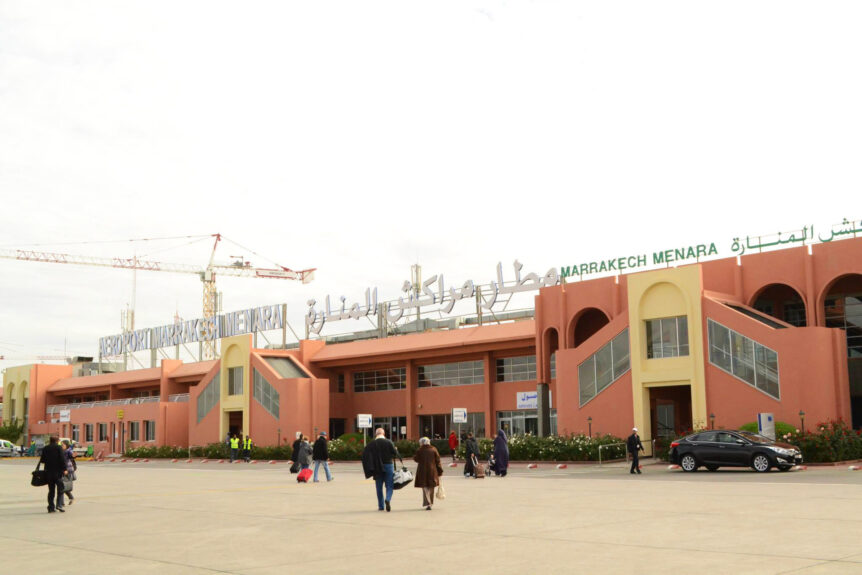 And to answer a common question: even though, as a female traveler, I don't necessarily recommend it for female solo traveling personally, I did feel very safe among my group for the entirety of the trip.
Since I traveled with a big group (6 people), we managed to get an entire hostel room for our party — the bathroom was shared though.
We stayed at Amour d'Auberge, for C$15 per night per person and I found it fine for such an affordable option. Most importantly, it was very well located, a common advantage of most hostels around the world.
My visit in Marrakesh, Morocco
The arrival in itself was already pretty impactful: the first view of the Medina of Marrakesh (the city's busy central market place) was a feeling I'll never forget.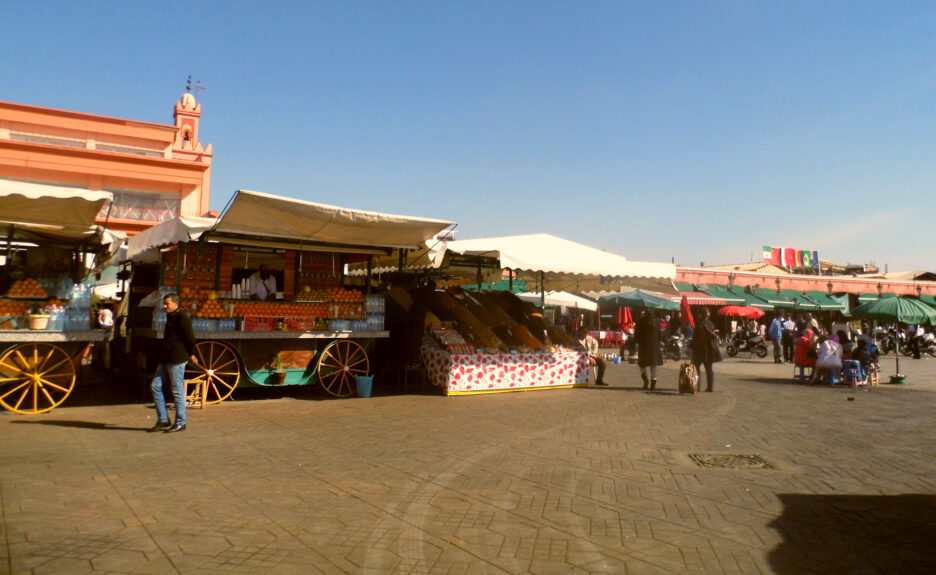 From the streets of the Medina you can already spot the Minaret of the Koutoubia Mosque.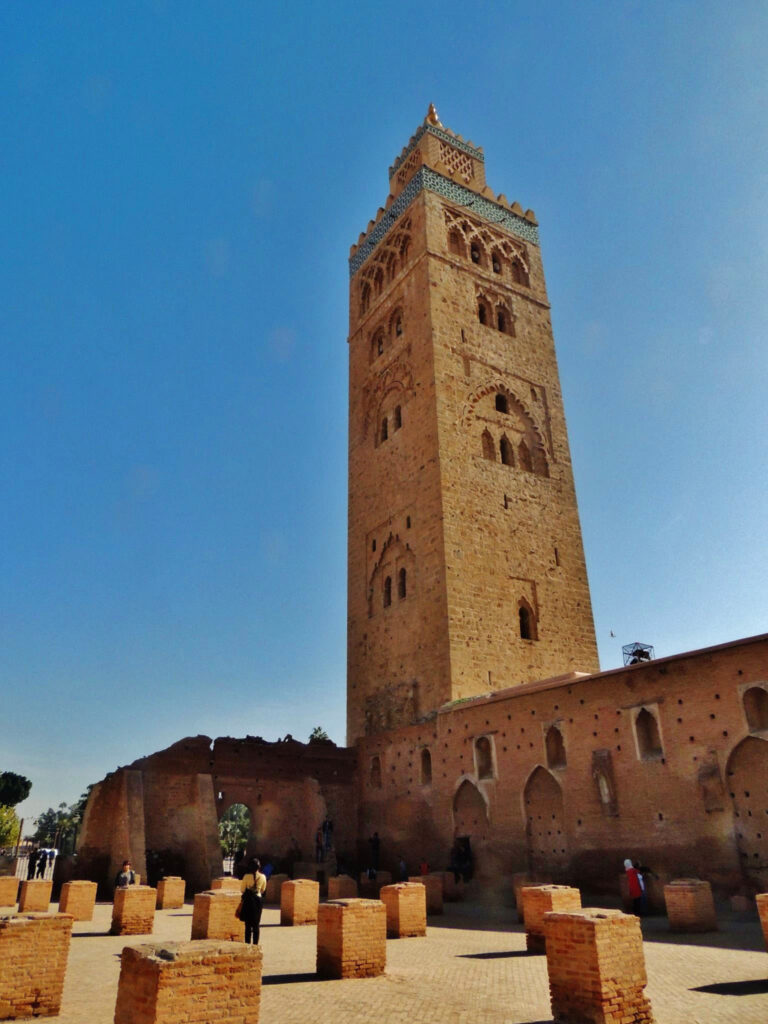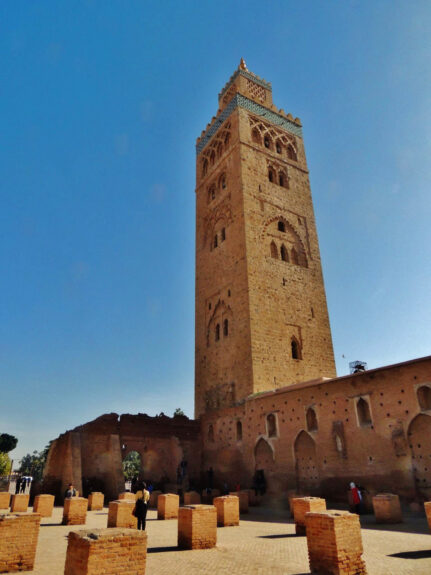 It's one of the most famous mosques in the city, dating back to 1147.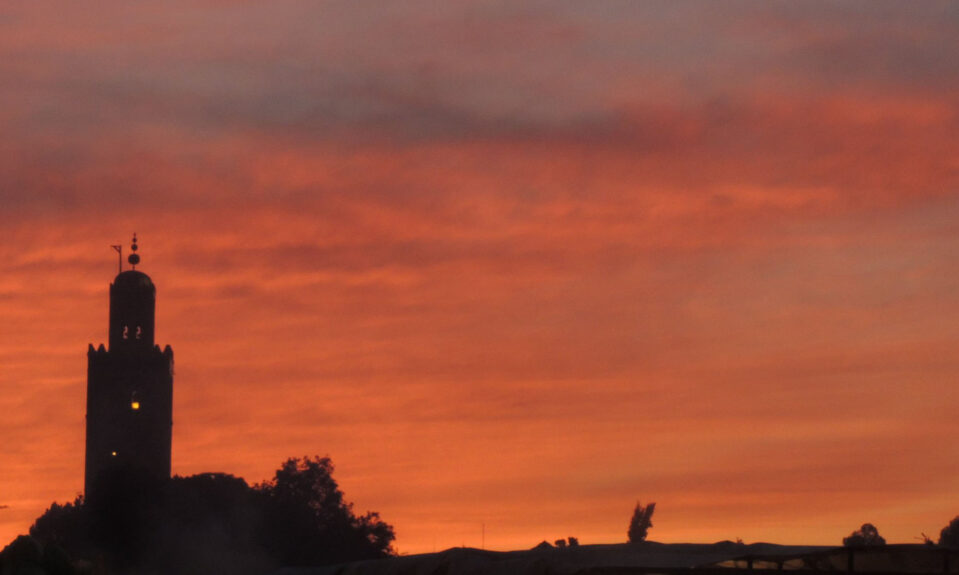 We dropped our bags in the hostel and went out for a meal in one of the food stands in the city's streets.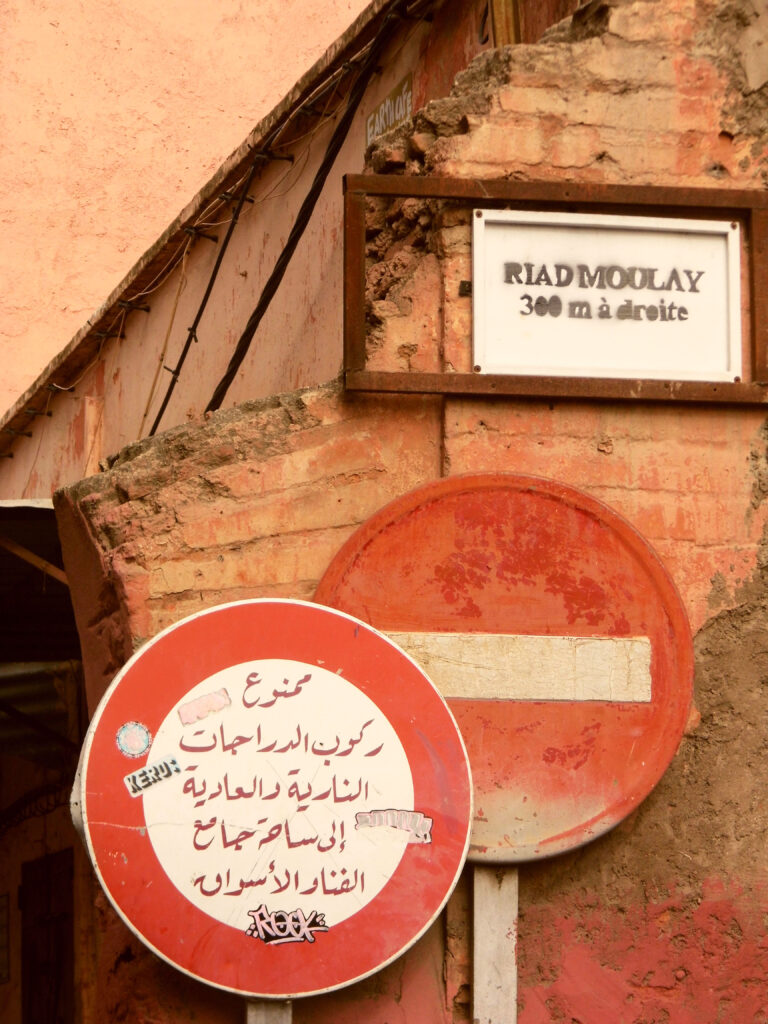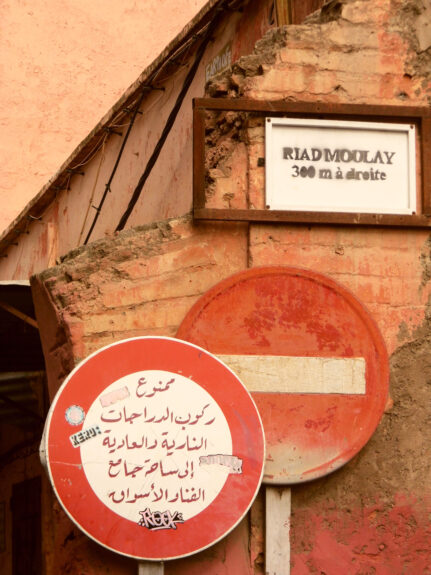 Excellent news: food in Marrakesh is delicious and very cheap.
Also, they tend to be super generous about the bread — it was served with every single meal we had there.
It was also so good that many times we asked for more, and to our surprise they would always bring us a full new basket and never charge for it.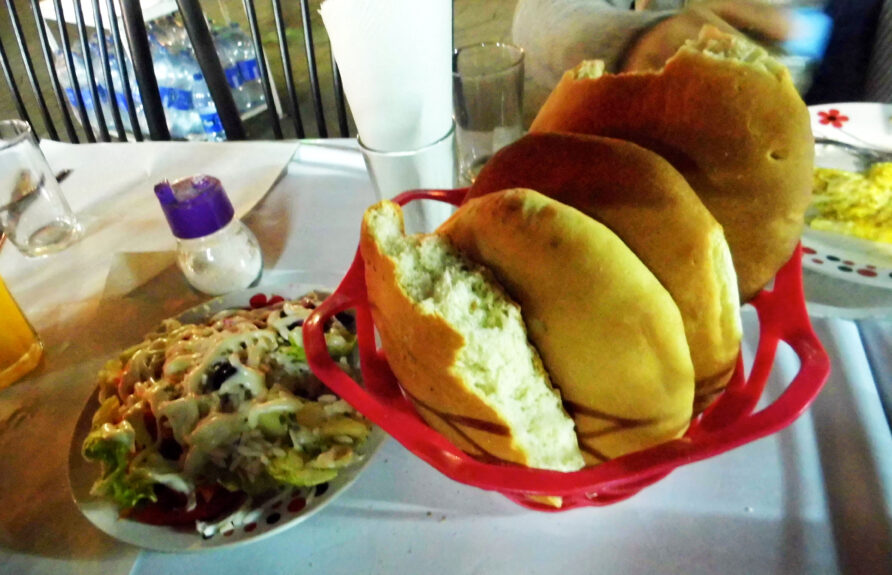 The next morning we decided to explore the Medina (marketplace).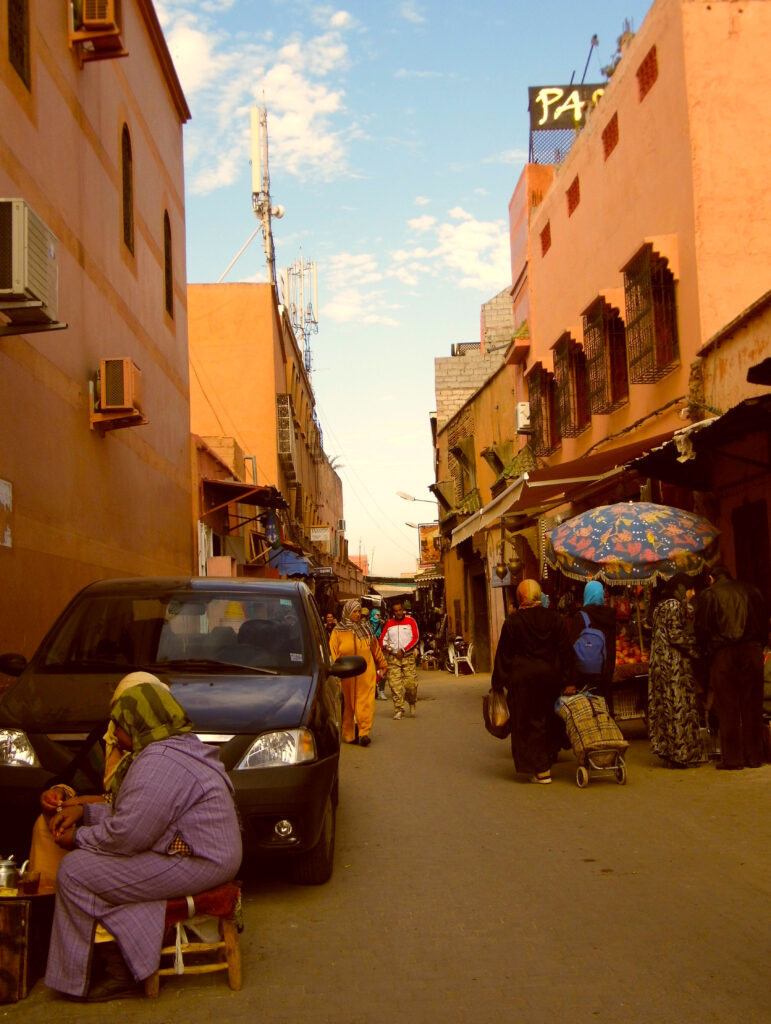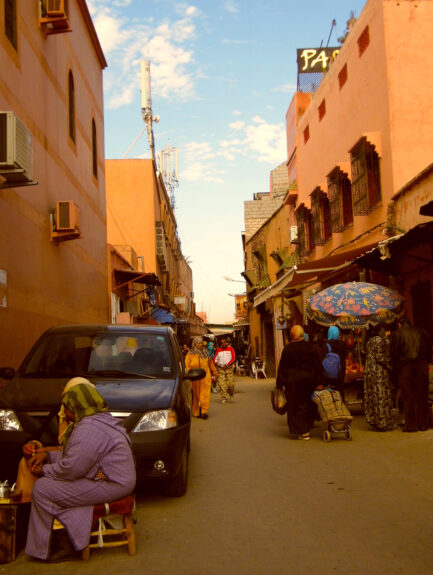 We walked around the city chatting with locals and learning a whole lot about one of their favorite customs: bargaining.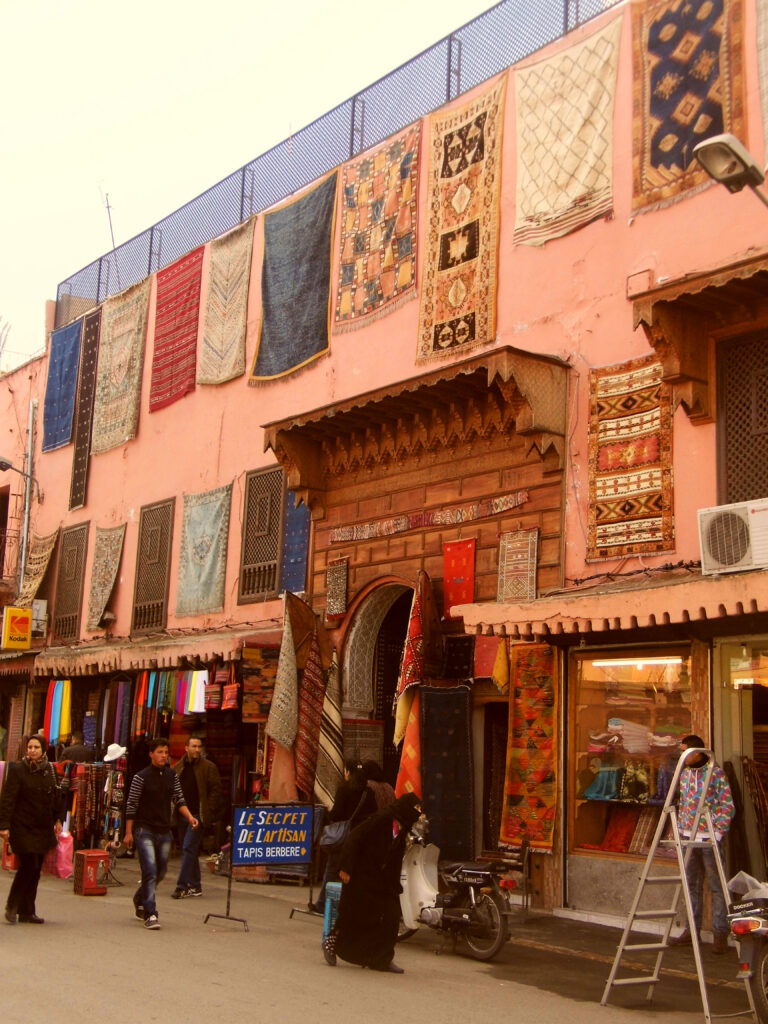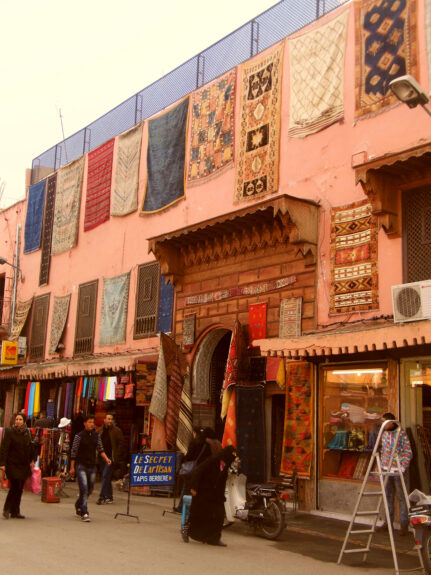 They were always pretty excited when they realized we were Brazilians, and we came to find later that it was mostly because soccer/football is a very popular sport in Morocco.
"Neymar! Samba! Futebol!" would be yelled at us often if we so much as spoke one word of Portuguese a bit louder.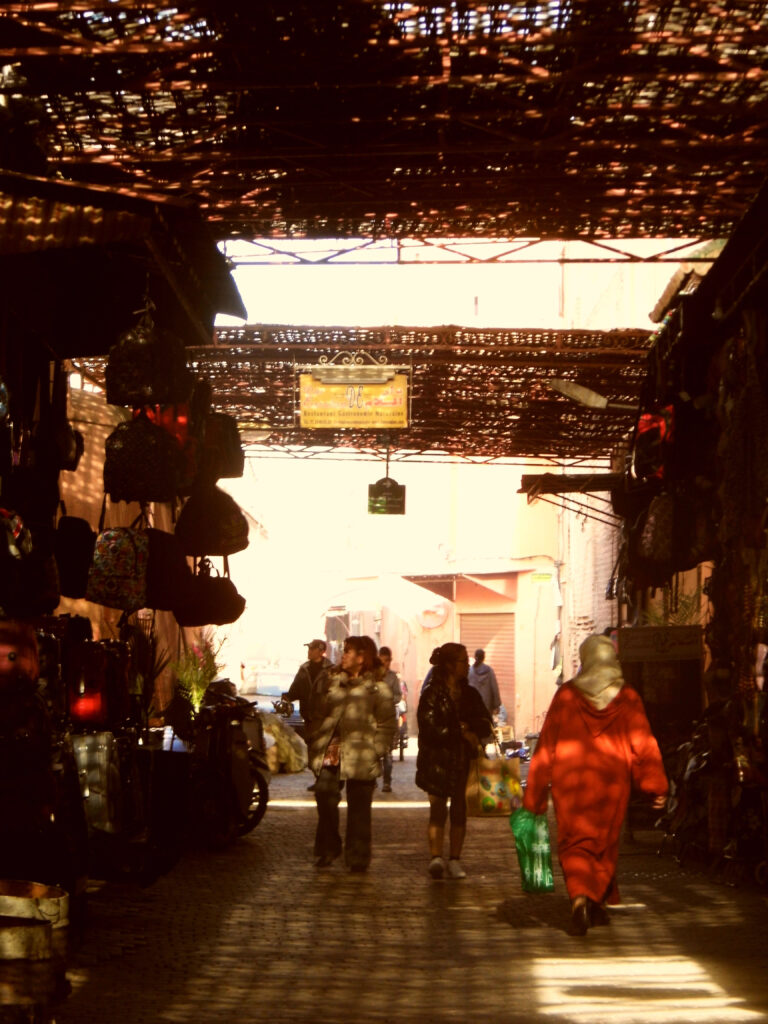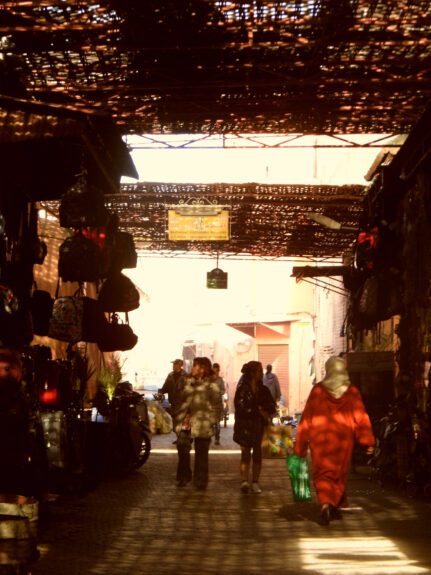 By the way, they are very good with languages in Morocco: it was really impressive to watch the local merchants speaking a little bit of everything and managing to communicate with everyone that passed by their stands regardless of their origins or English-speaking abilities.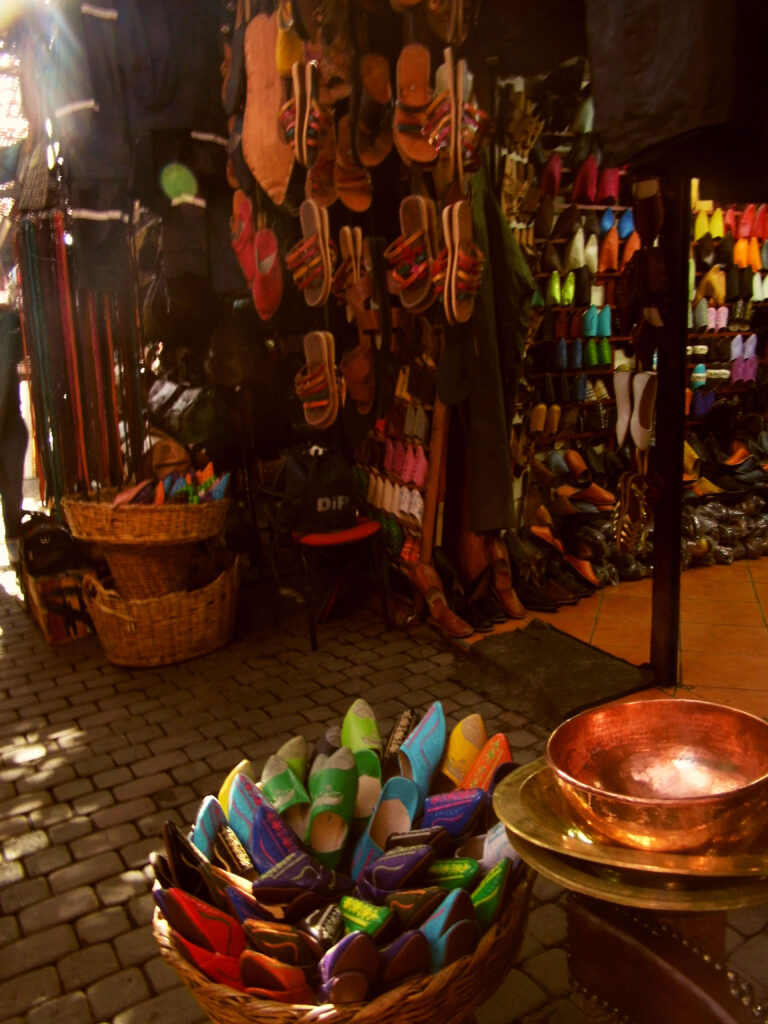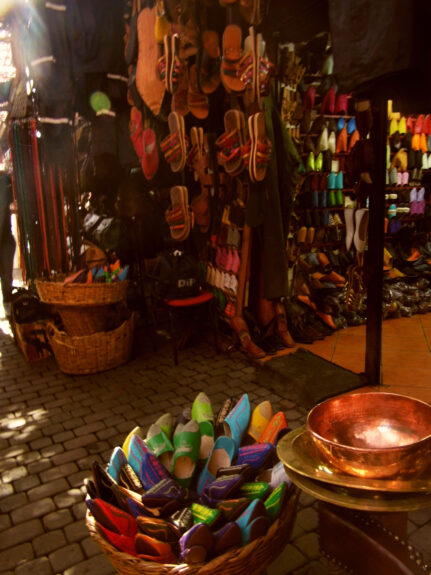 The market in itself is one of Marrakesh's biggest allures I believe. You'll find anything from local crafts to quality leather, pashmina, jewelry, and spices.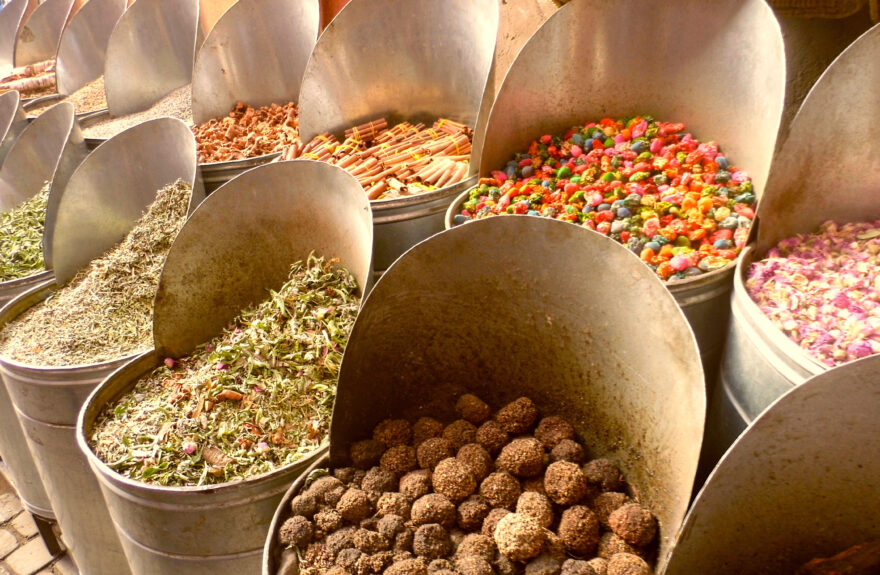 And if you're willing to take your time with bargaining, you'll get them for a really fair price.
By the way, do bargain.
That's a very common thing in Morocco's marketplace and a big part of their culture, they won't take it as offensive at all, in fact, they expect you to.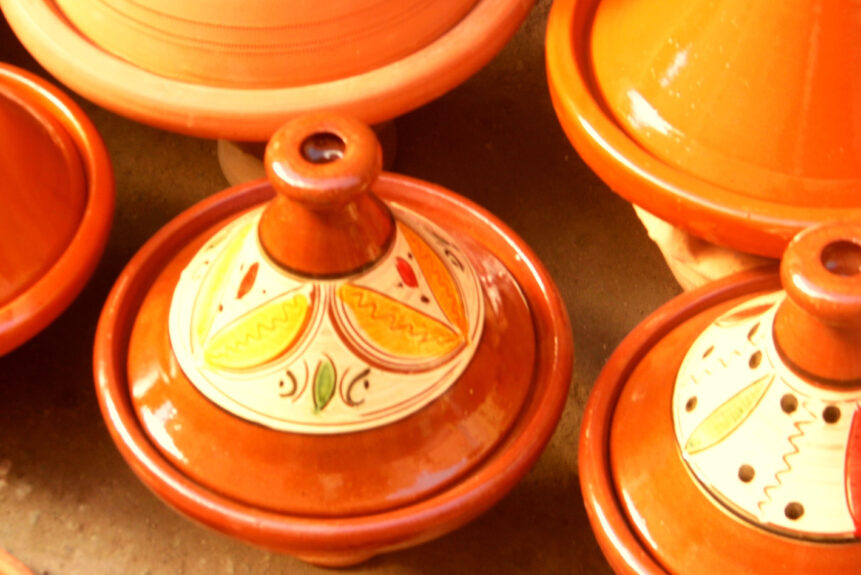 To a point that the one time I felt too lazy to bargain, the vendor told me in surprising candor that I really should or else I would be paying an unfair price for his own products 😂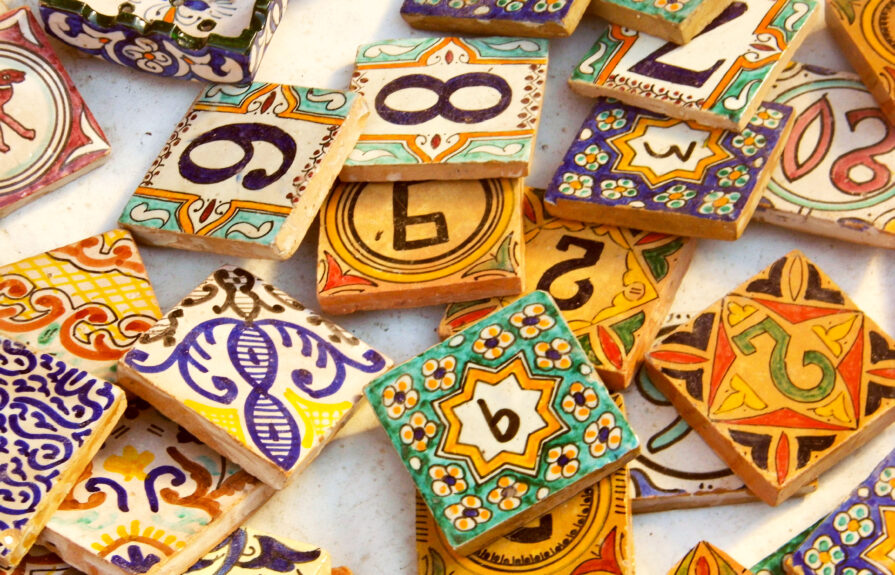 In the afternoon we walked to the gorgeous ruins of El Badi Palace or Badi' Palace.
The construction was commissioned by the sultan Ahmad al-Mansur of the Saadian dynasty in 1578. Entrance fee cost us 70 dirhams each (about C$25).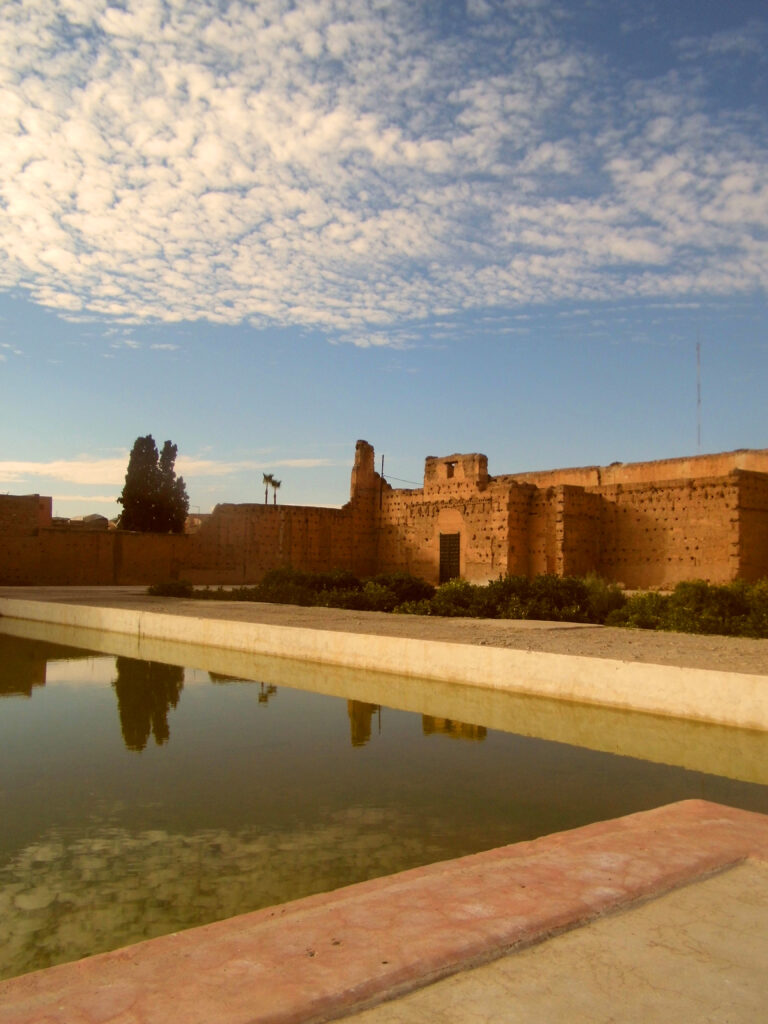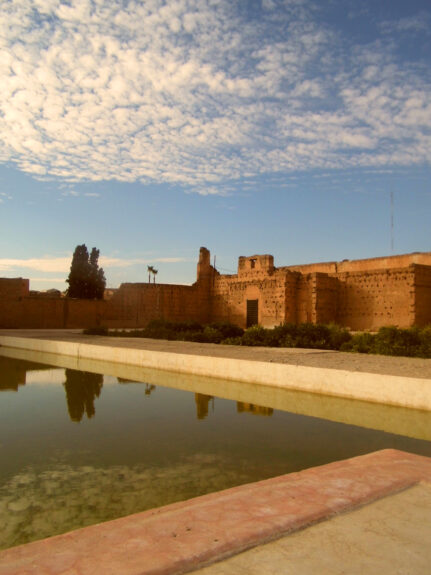 The next day, we visited the Ben Youssef Madrasa, a historical site that used to be the largest Islamic college in the Maghreb at its height back in the 16th century. Entrance fee was 50 dirhams each (about C$18).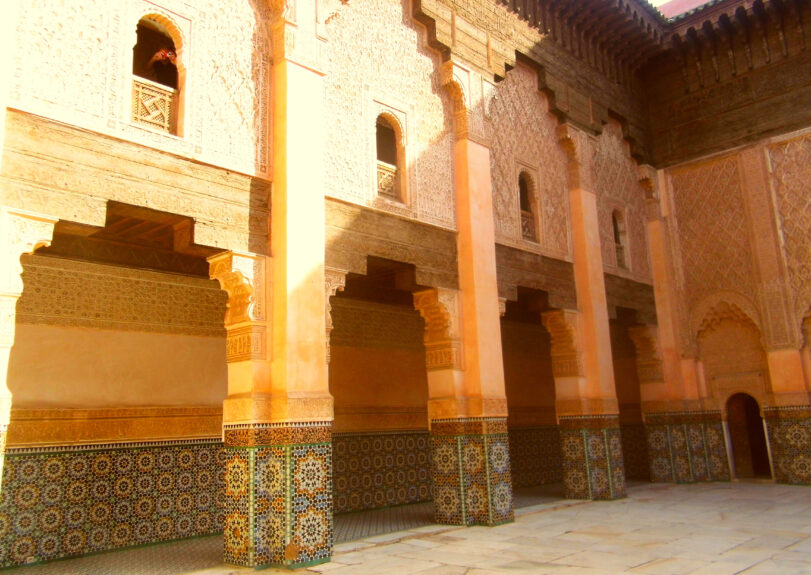 After that we had a drink at the market stand.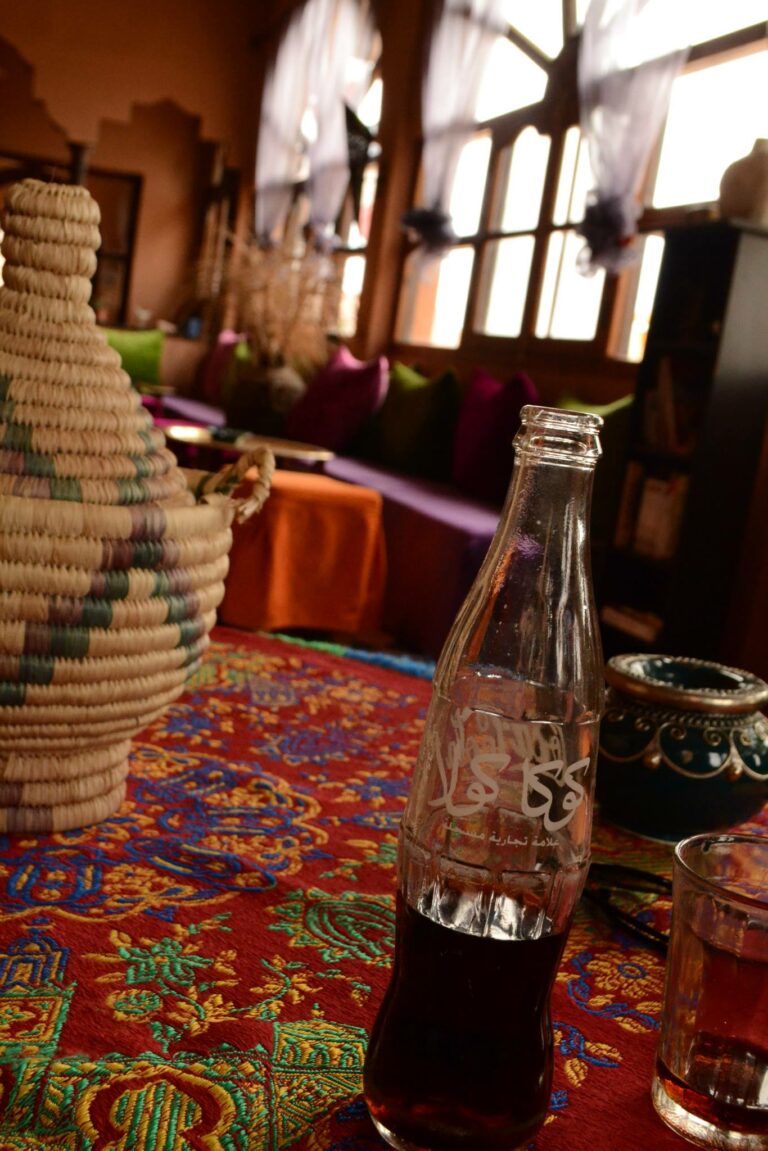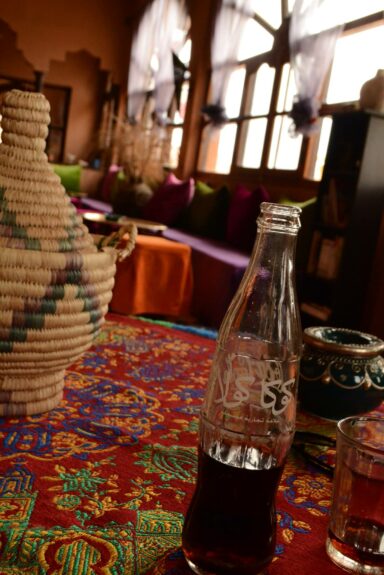 One of the girls in our group decided to get a traditional henna tattoo on her hand — you'll find many women offering it in the city streets, but again, bargain the price before letting them do it.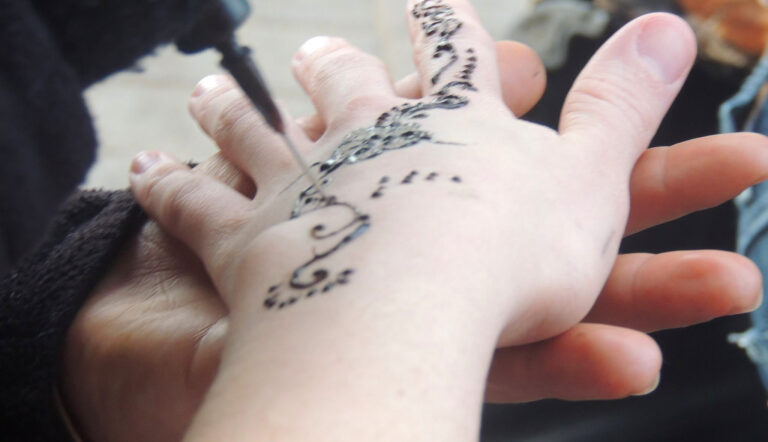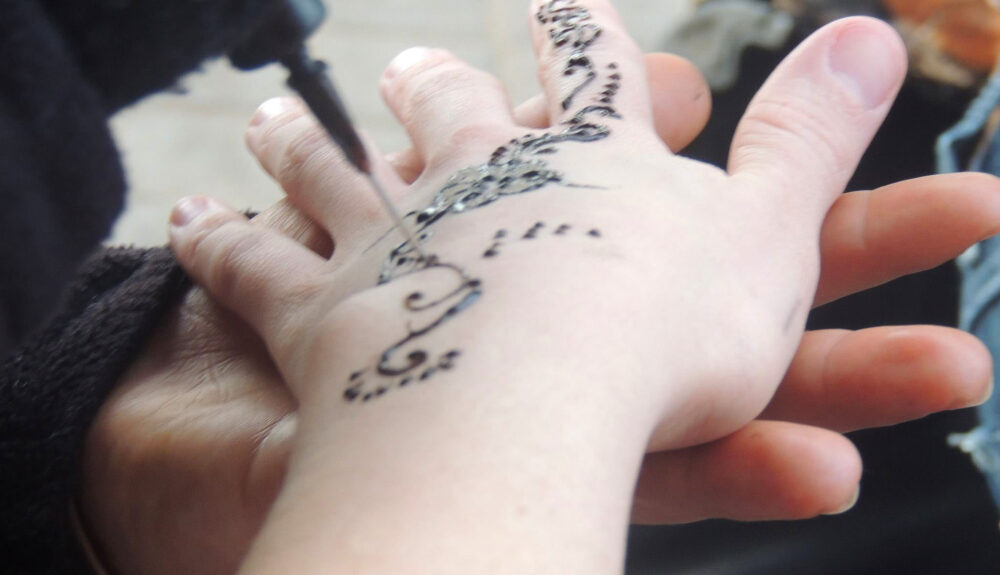 My visit to the desert near Marrakesh, Morocco
The next day we decided to go on a tour to the Sahara Desert.
Now, this was my absolute favorite part of the trip, but I still must warn you: before reaching the desert you'll go through a rough patch of mountains of the Draa Valley — that means very tight roads with harsh curves.
If you have motion sickness, please get yourself some medicine before the trip, if not, be ready to be sick for most of the ride.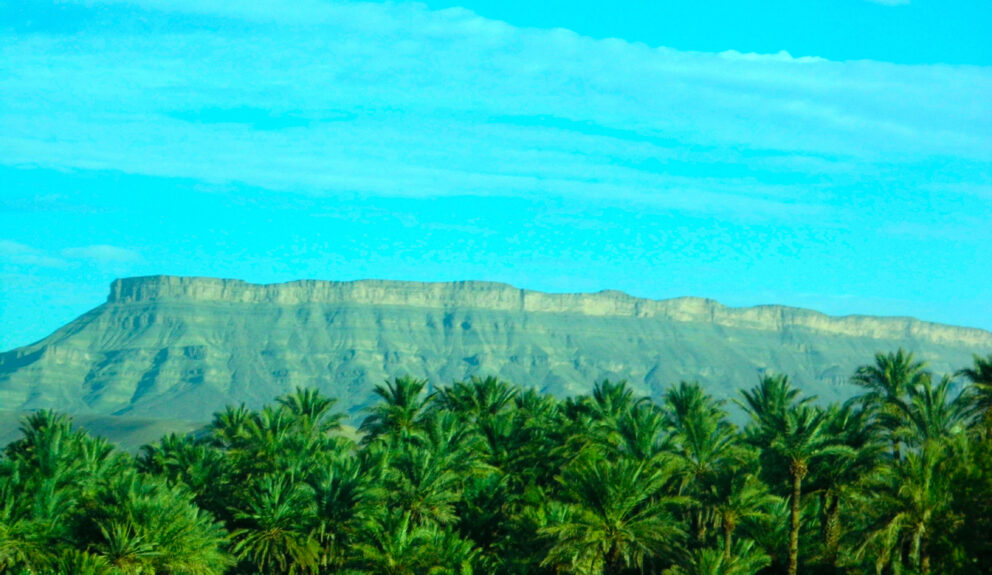 On the way we passed by the Musée du Cinéma, a pretty cool building with a lot of relics from movies that were filmed in Morocco.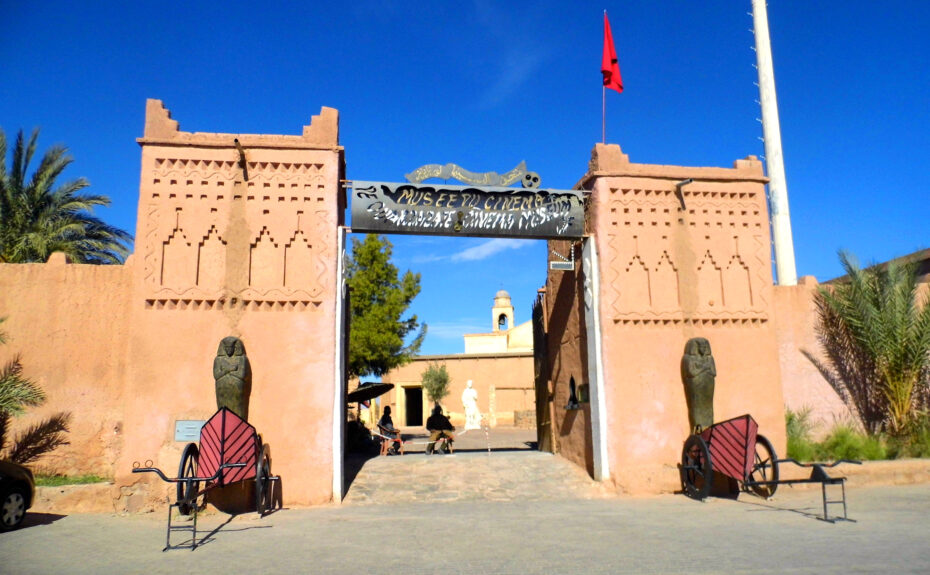 We also visited the fortified village of Aït Benhaddou.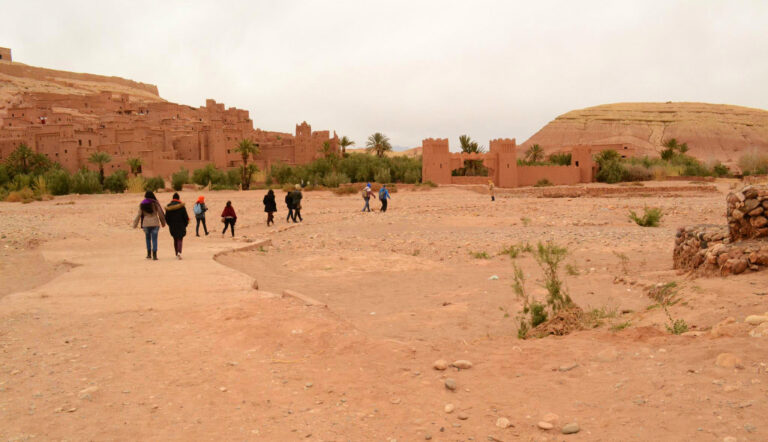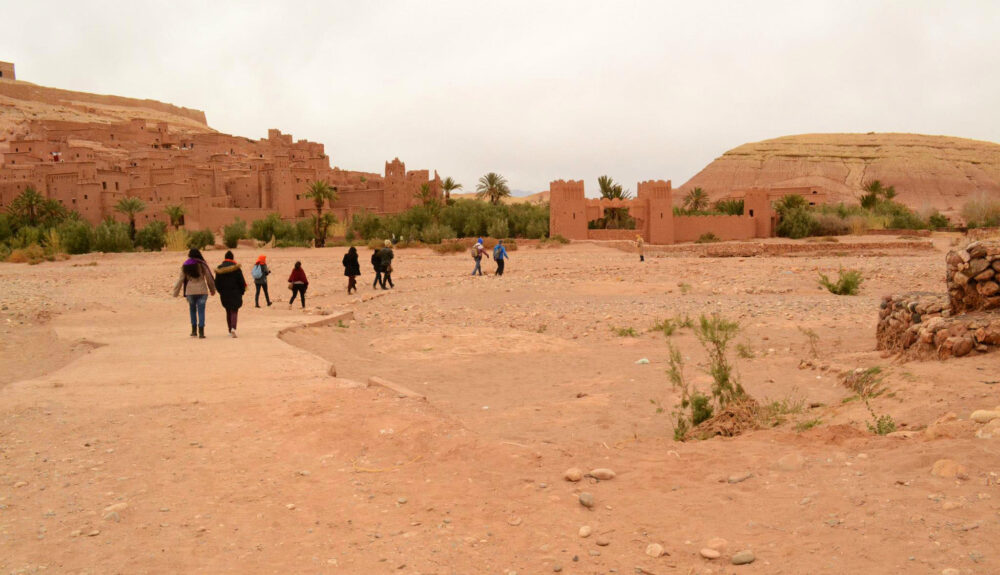 The village is located right at the center of a former caravan route between the Sahara and Marrakesh.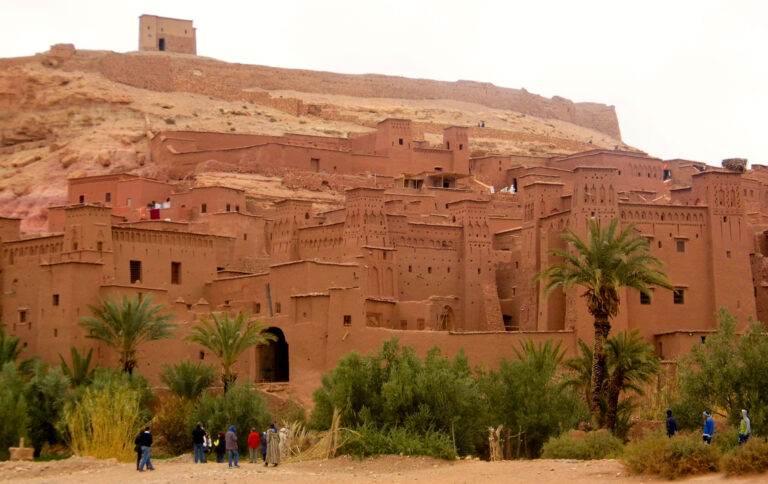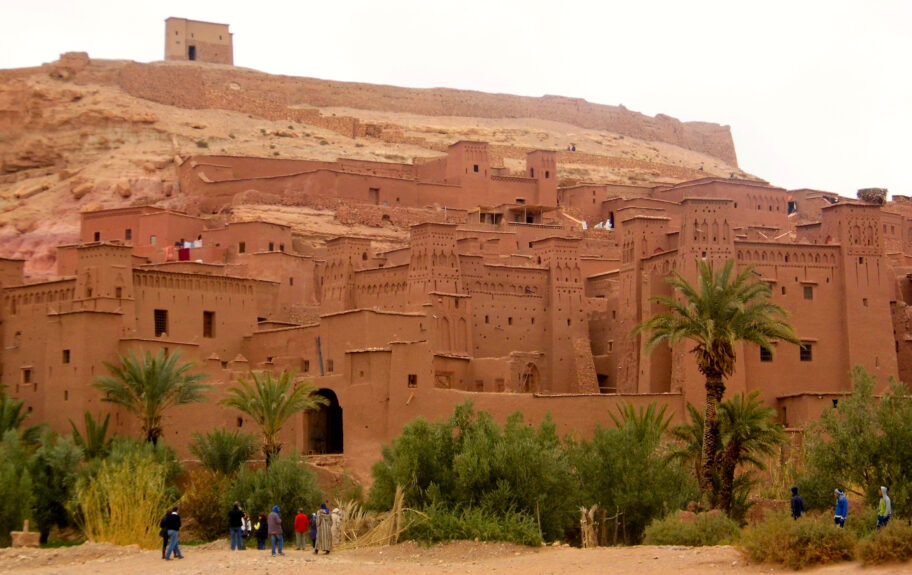 Also, Aït Benhaddou was declared a UNESCO World Heritage Site in 1987.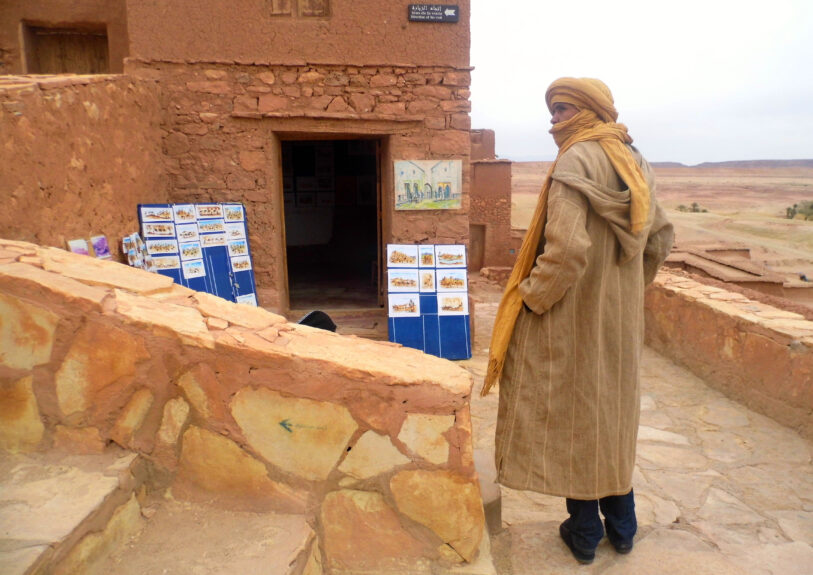 But you might recognize it for a different reason altogether: being a filming location for HBO's Game of Thrones.
The village was turned into the fictional city of Astapor, for the 4th episode of the series' 3rd season.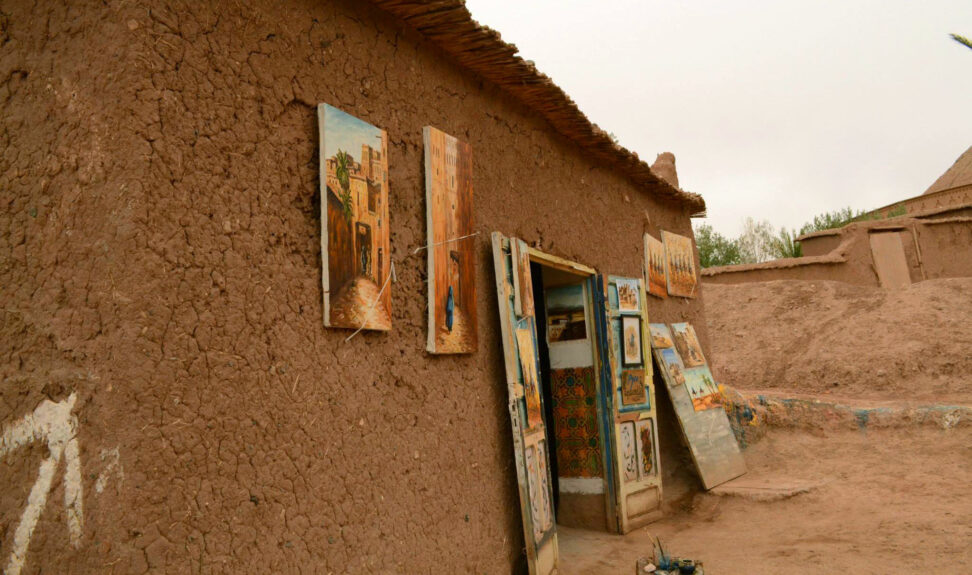 After visiting Aït Benhaddou, we finally we reached the edge of the desert, where we each rode a dromedary for about an hour to reach the thick of the Sahara.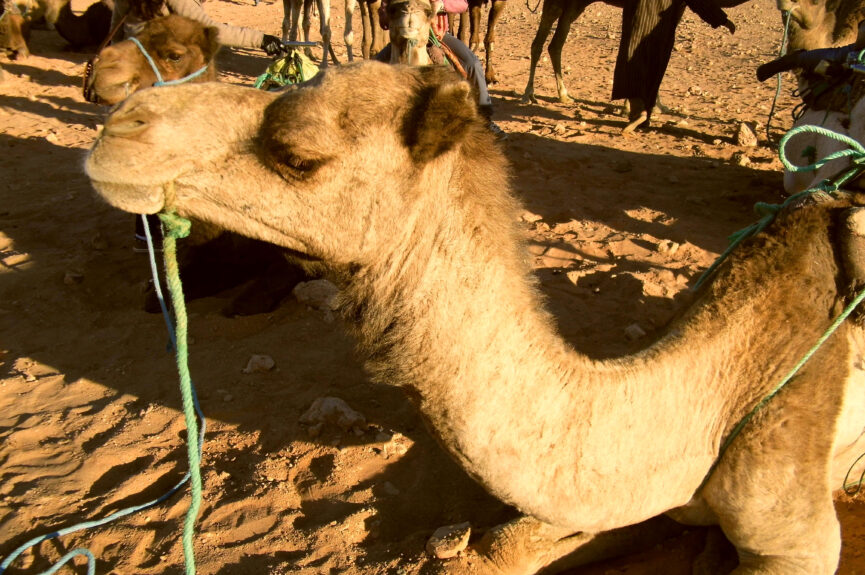 The view was fantastic and the animals were really lovely and easy to ride.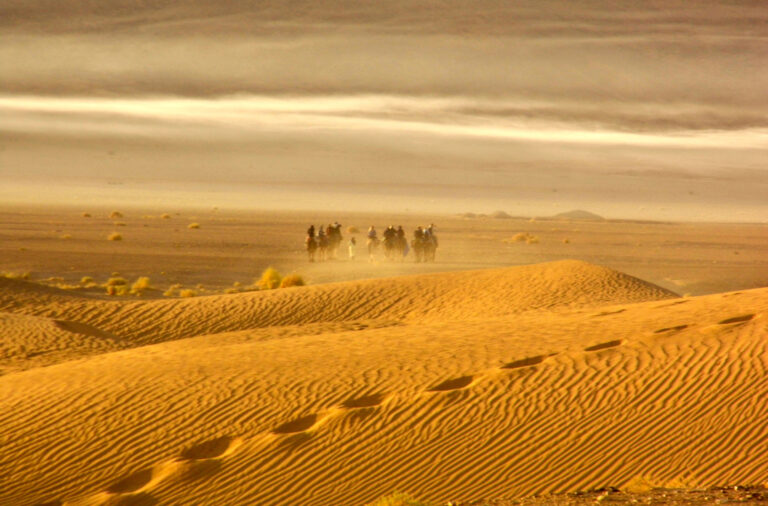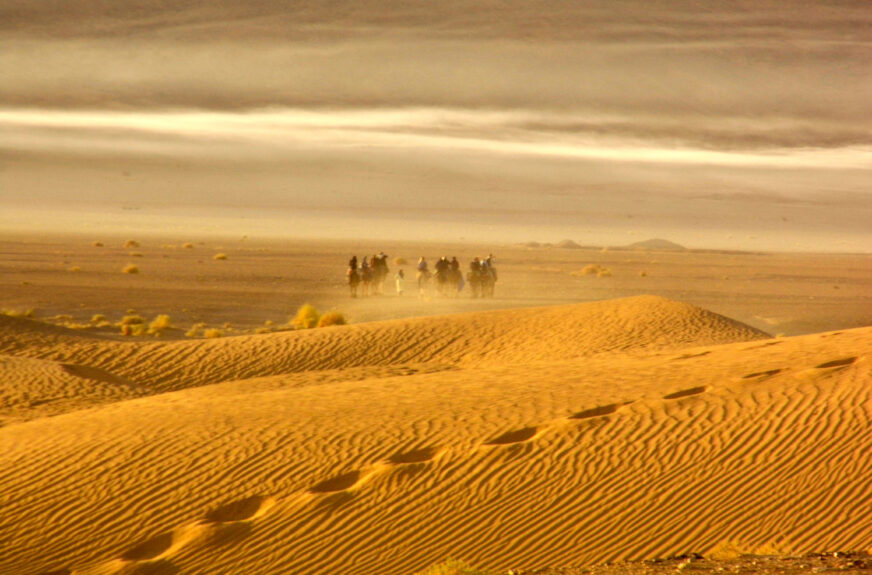 The guides spend the entire way teaching us words in Arabic and telling us a bit about their daily lives as desert nomads.
It was all very fascinating.
We finally set camp and had a meal under the stars.
(The cold was brutal though, so I do recommend taking winter clothes even in the month of August no matter how hot the city is during the day!)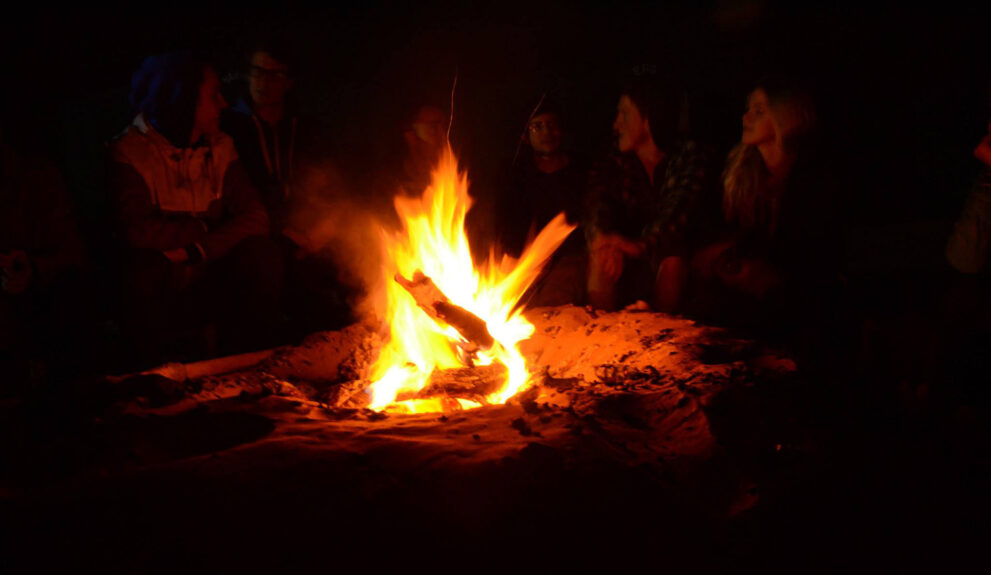 Finally we woke up to watch the sunrise — a very unforgettable view.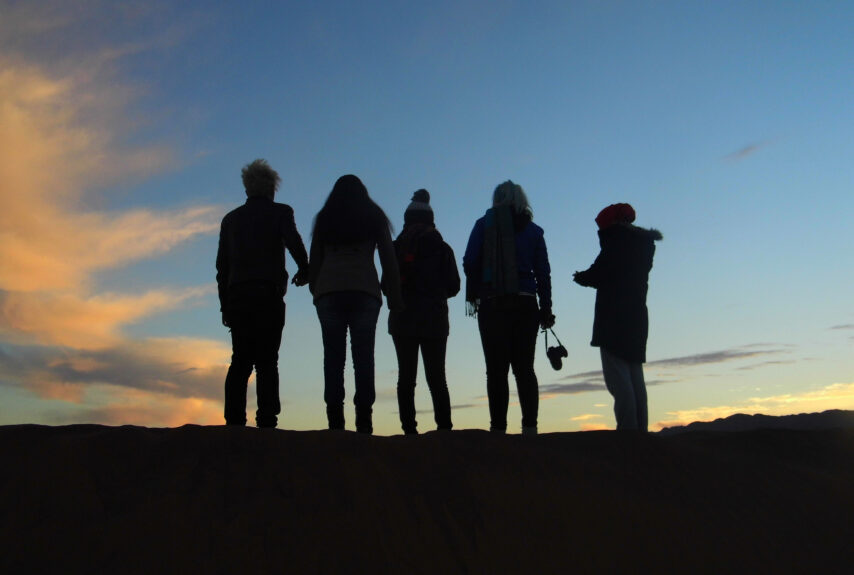 Hopefully you enjoyed seeing some of these pictures.
Marrakesh is a gorgeous city, filled with history and very welcoming of travelers.
If you feel like visiting a different continent than Europe for a change, I do recommend Morocco as a way to start. It's so close! You won't regret it!
Want to get more content to discover awesome destinations?
Summary
Marrakesh is a gorgeous city, filled with history and very welcoming towards travelers. These are some of my favorite pictures from my visit to this city in Morocco back in 2018, I hope they inspire you to visit this destination.
What would you like to know about a visit to Marrakesh, Morocco? Tell us in the comments below.
See the deals we spot: Cheap flights
Explore awesome destinations: Travel inspiration
Learn pro tricks: Travel tips
Discover free travel: Travel rewards
Featured image: Marrakesh (photo credit: Paul Macallan)
Share this post to help us help more people travel more for less: