Back when I was backpacking full-time, one of the most memorable places I visited was the remote Isle of Raasay, in the very north of Scotland (1 of the 4 constituent countries of the United Kingdom). I went there in 2020 and here are some photos that will make you want to visit this off-the-beaten path destination in a popular country right away!
I wanted to share my experience, to change things up a bit after many posts about my home country of Brazil and to celebrate that Flytrippers has been spotting more and more cheap flights to Europe in the $500s roundtrip on its cheap flight deals page (after months of high prices).
Basics of the Isle of Raasay, Scotland
Raasay or the Isle of Raasay is a remote island located near the more known Isle of Skye, in the very north of Scotland.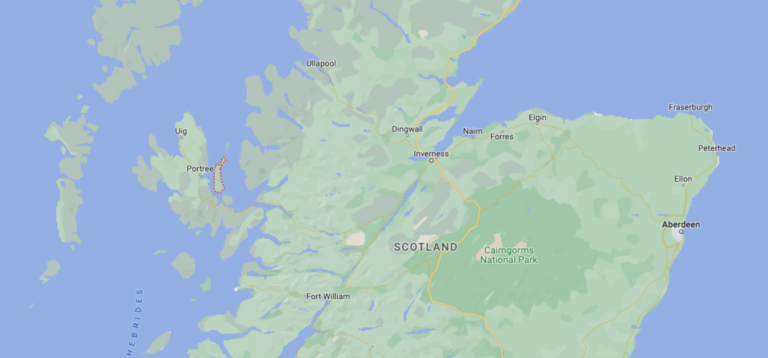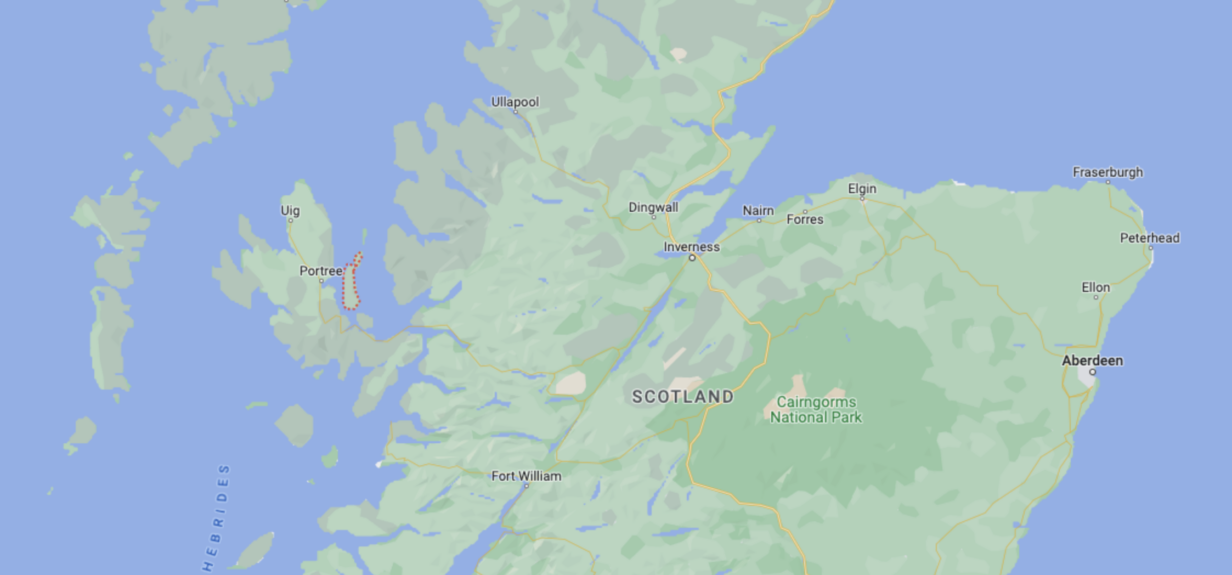 The isle stretches out for 23 kilometers north to south, that means you can go from one end to the other in about 50 minutes.
Also, when I say remote I really mean it: only about 200 people currently live there.
To reach the isle you have 2 options:
Bus + ferry
Train + bus + ferry
(Keep it in mind though, the buses from Edinburgh and Glasgow are actually to Portree, and you'll have to ask the driver to drop you at Sconcer — about 20 minutes before!)
So, it takes a bit of time and an adventurous spirit, but it's so worth it, I promise!
As for getting to Scotland itself, buying flights from Canada to Edinburgh (EDI) or to Glasgow (GLA) on 1 ticket is usually more expensive, as is the case with most European cities. The self-transfer tip can save you a lot of money!
Since airfares are sometimes very cheap to Europe, it's often best not to waste your more valuable rewards on these flights. Just pay in cash or redeem your stash of less-valuable simple fixed-value rewards, like the TD First Class Travel Visa Infinite Card's current free $725 welcome bonus.
But if your dates are expensive, you can use valuable rewards like Aeroplan points, Avios points, or RBC Avion points. For more information, come join Flytrippers for our next monthly video of the best travel rewards deals of the month (date TBD very soon).
My visit to the Isle of Raasay, Scotland
Let me show you some of the photos I took when I was there that will inspire you to put Raasay in your next travel itinerary.
Starting out, the road to Raasay is already breathtaking.
I chose to take a bus (about £50) from Glasgow to Sconser (Portree); and even though the journey was a bit long (about 6 hours), the views kept me distracted the entire time.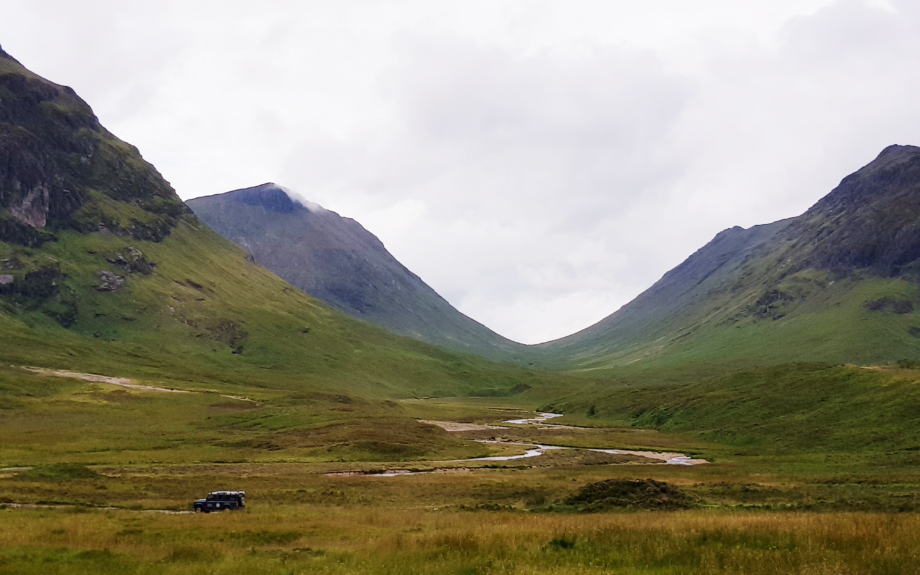 Once I got to Sconser, there were a good amount of departure times for the ferry — which makes sense, since that's the only link the isle has with Scotland's mainland.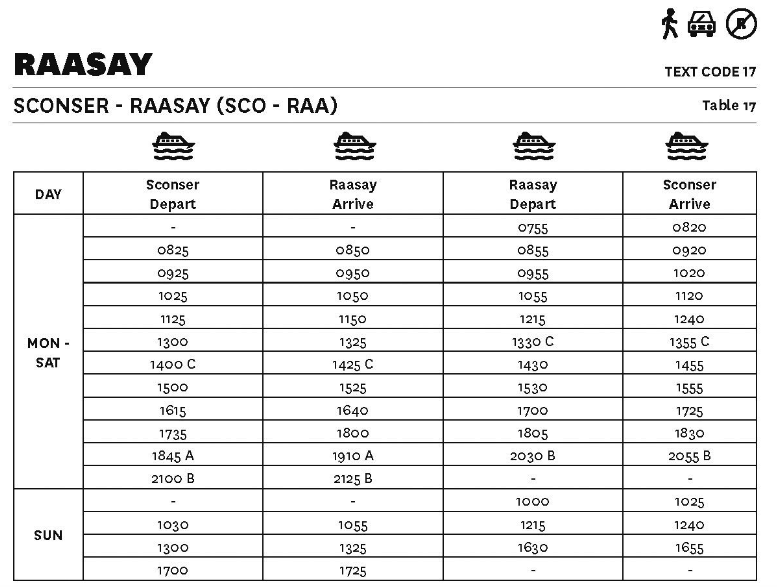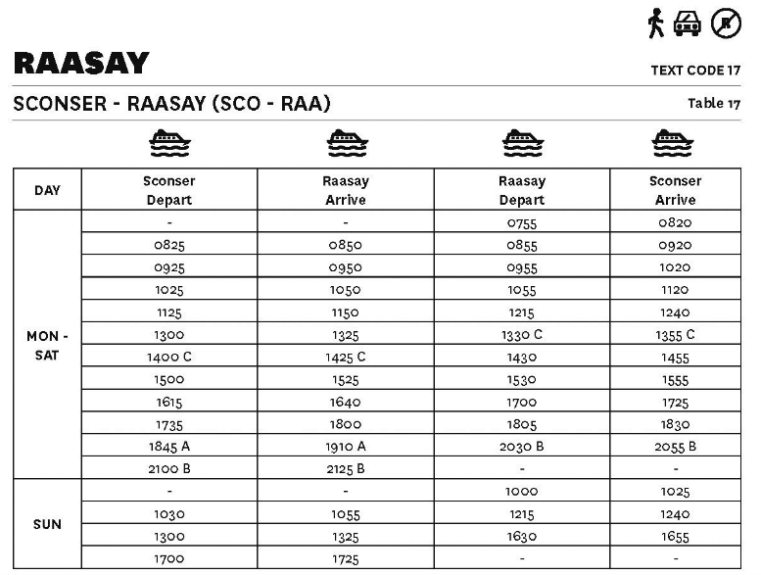 The journey takes about 30 minutes — a one-way ticket costs about £2 — and the view again prepares you for what's to come.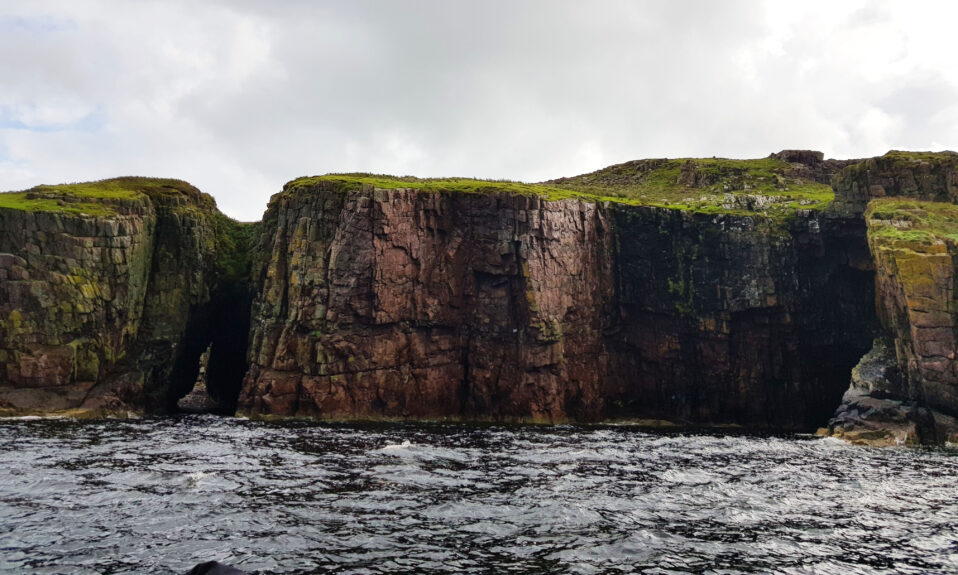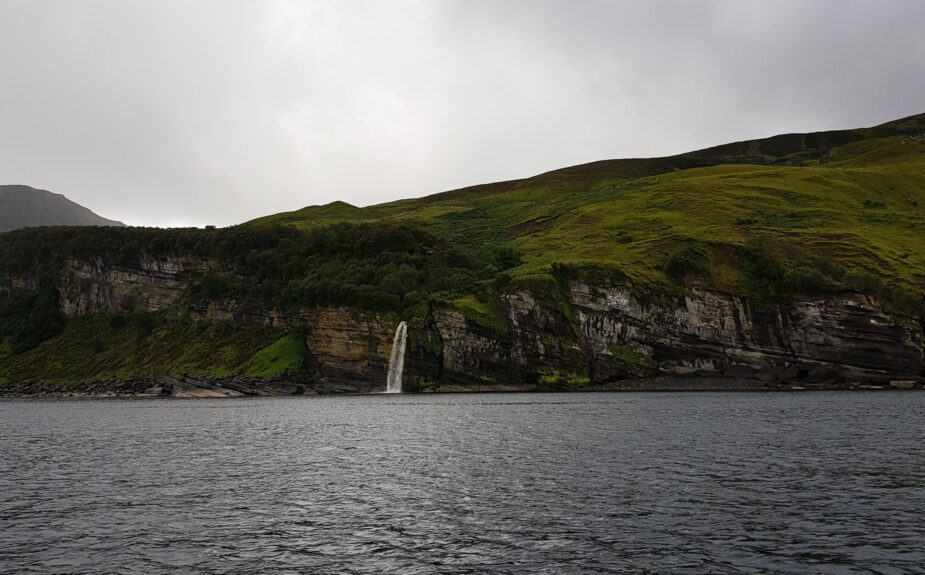 You get to the port of Raasay and at a distance, you can spot the isle's most famous restaurant and hotel, Raasay House Hotel.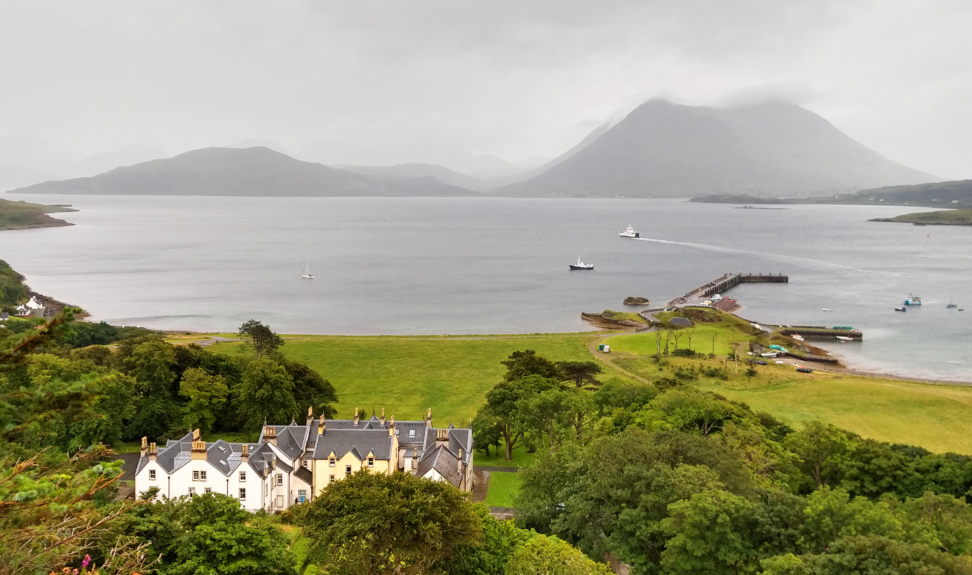 You'll notice how quiet and peaceful the isle is right away.
Maybe that's because I come from Rio de Janeiro (Brazil), a city known for its chaotic nature, but even the air felt different in Raasay.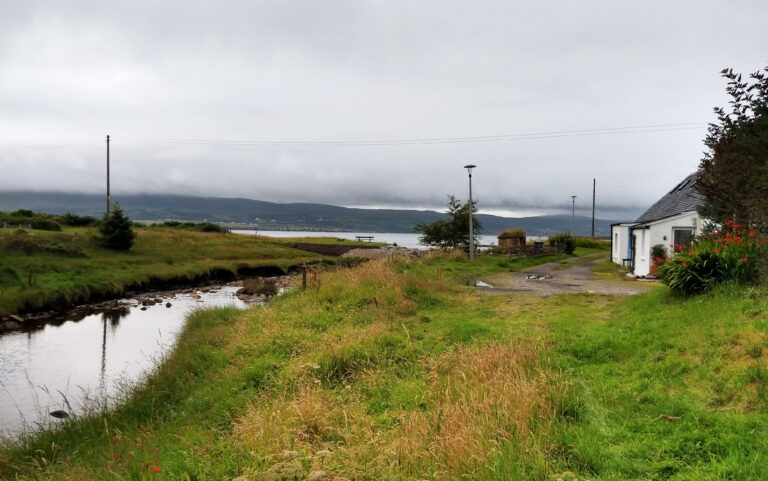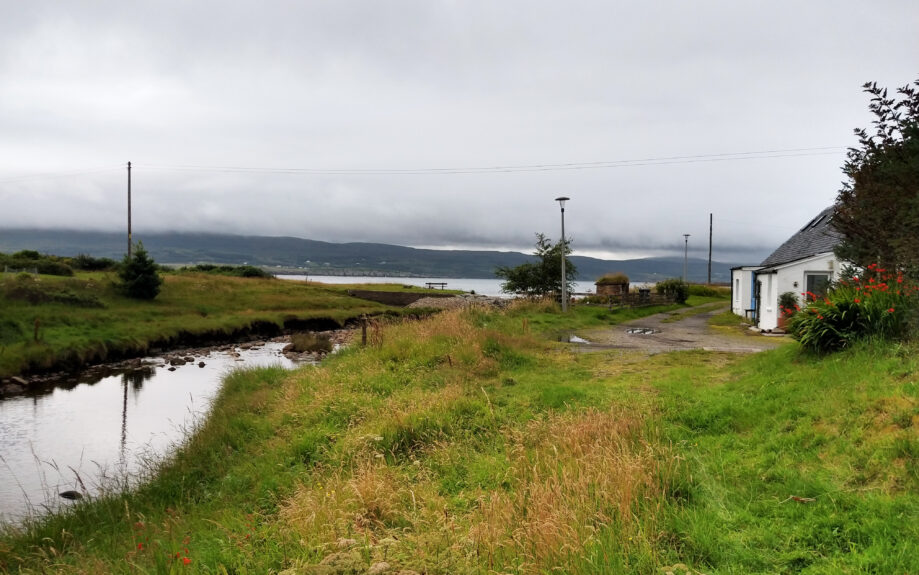 Fun fact: the isle does allow cars.
But they are so rare that there were an embarrassing amount of times I would get away from the road thinking I was hearing the sound of a car approaching and it was actually just the wind.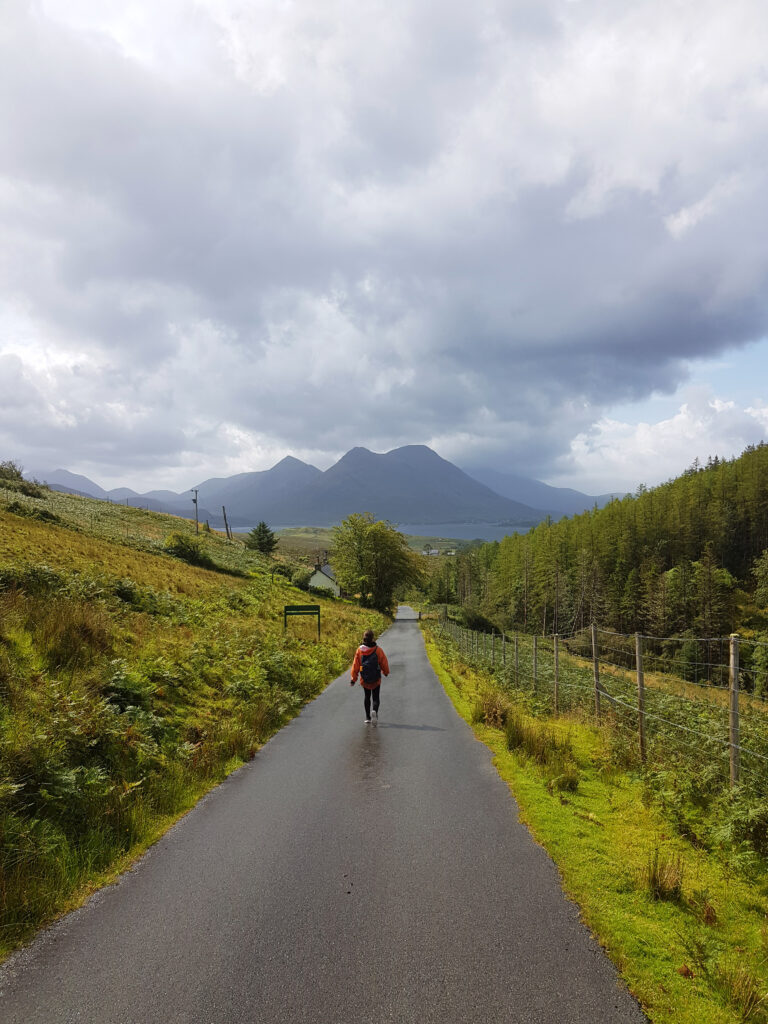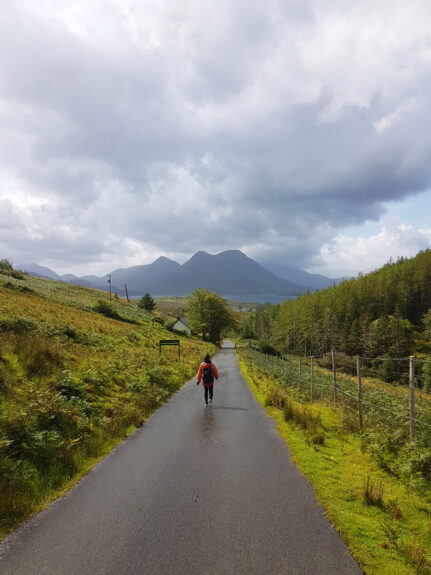 Also, this isle just breathes history, its older settlements dating back to the 6th century.
You'll find traces of its Celtic traditions, old family clans, abandoned mining structures from the time of World War II and so on…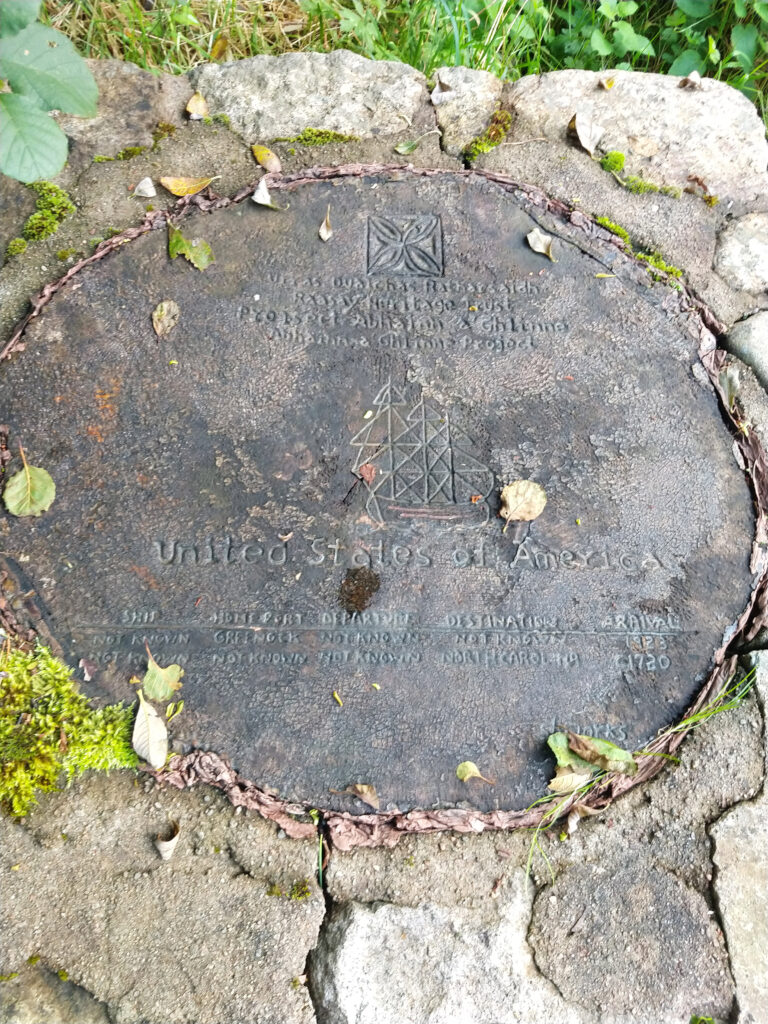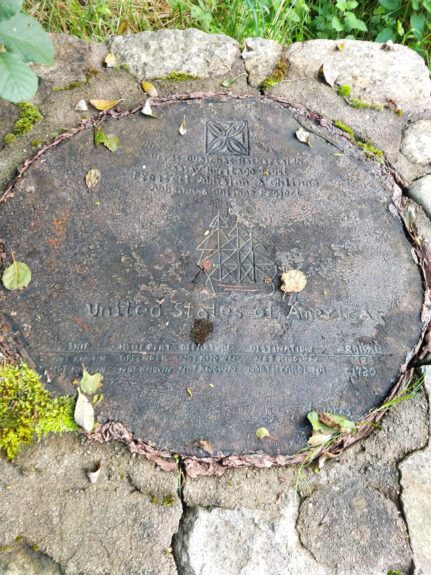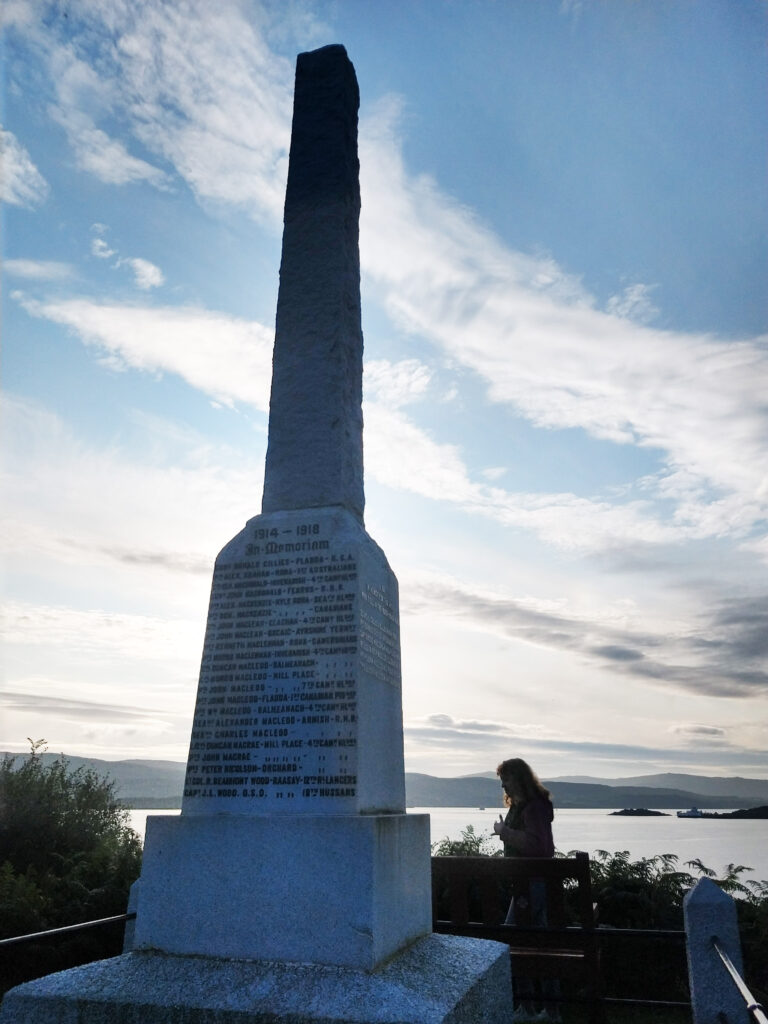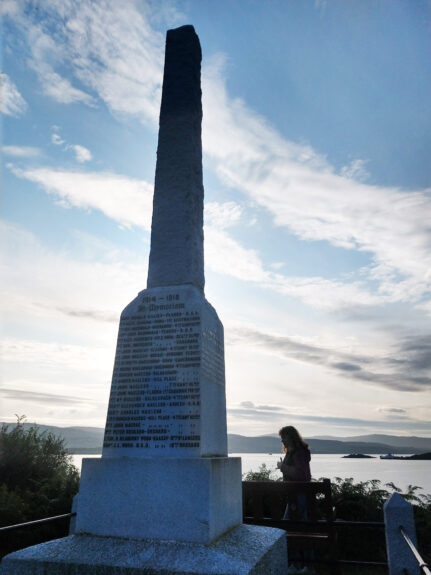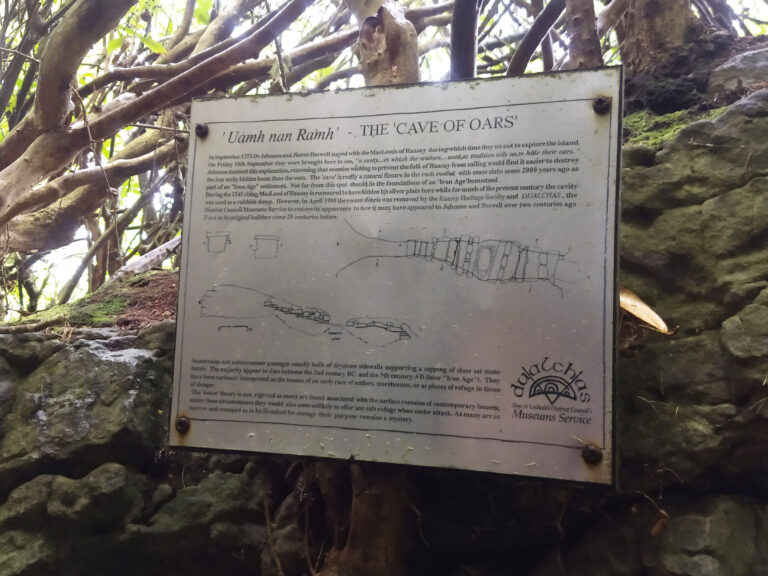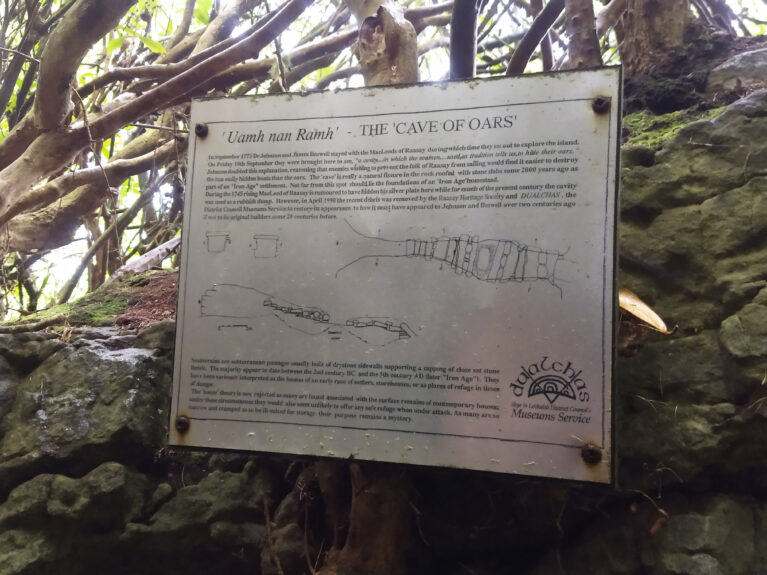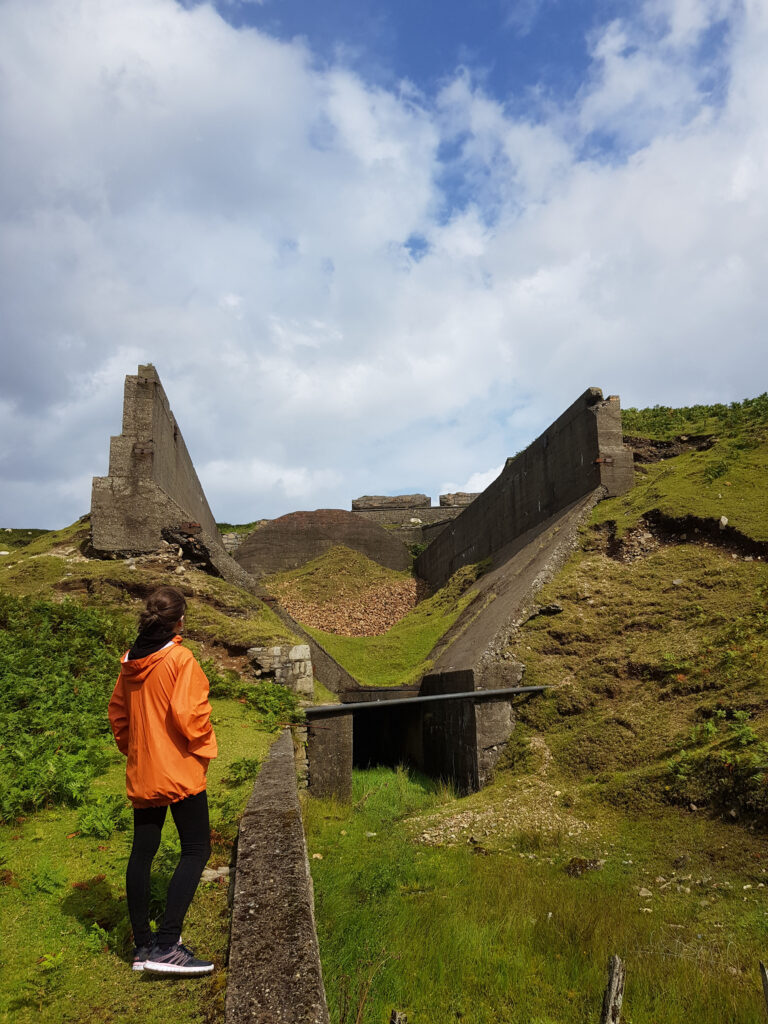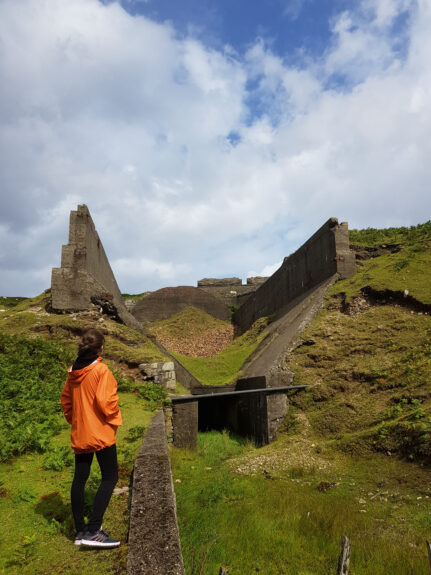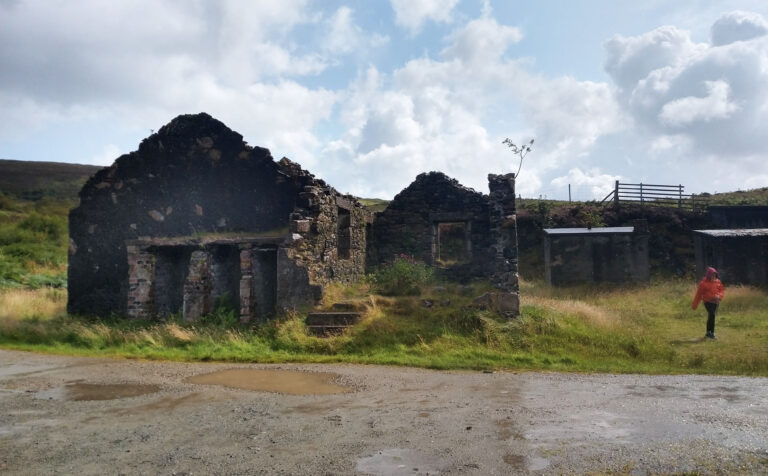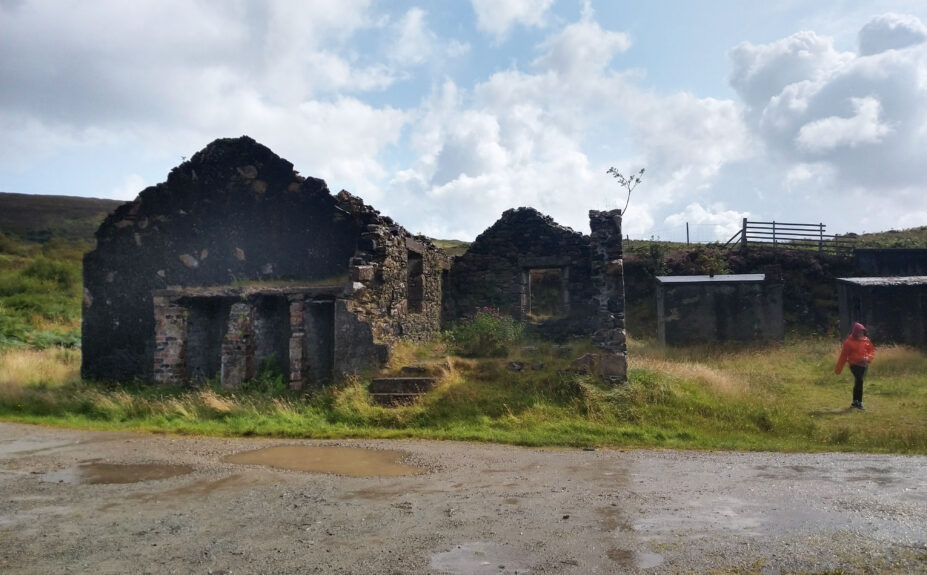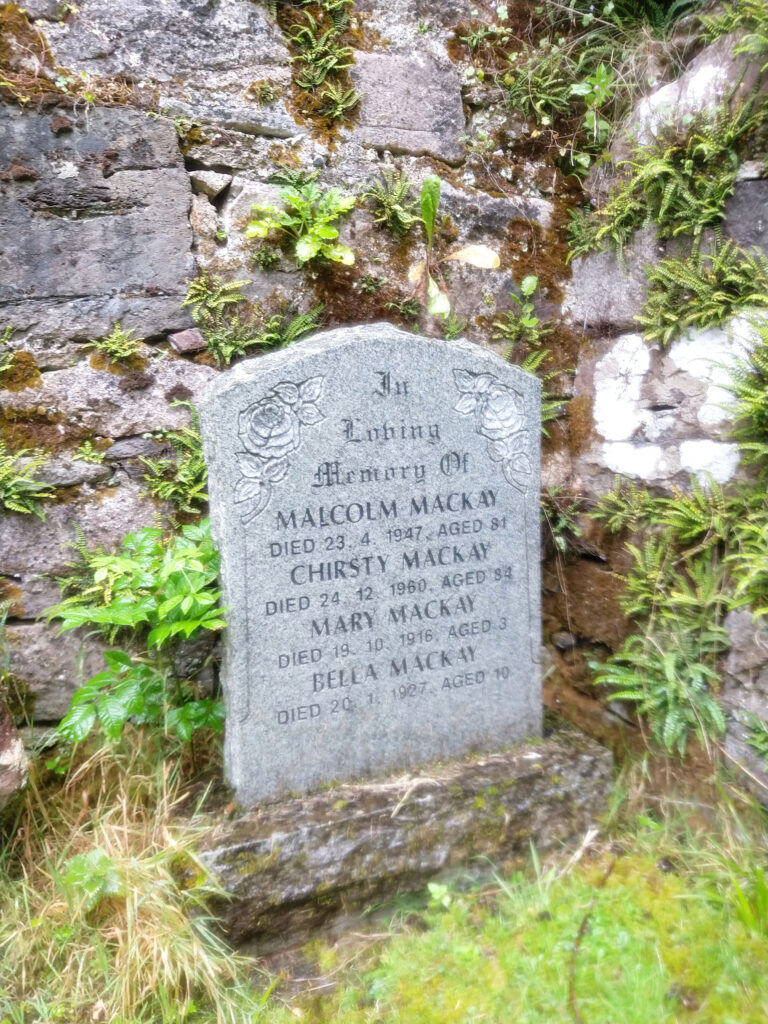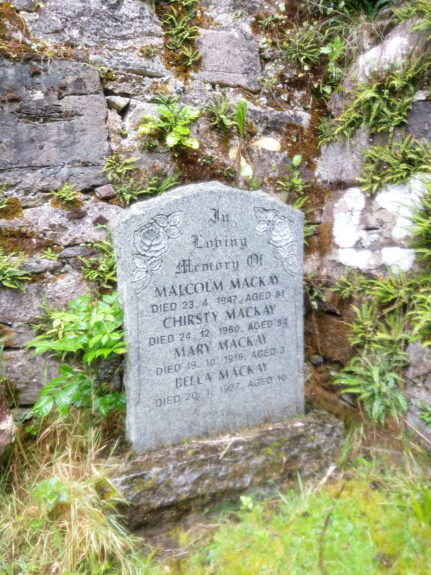 I have to say though, even without a lot of people walking about, the island does get pretty lively and that's mostly because of its rich fauna and flora.
You'll spot expensive mushrooms and popular tea herbs growing from the ground at random, along with sheep and the Highland cattle — a breed unique to Scotland — walking around Raasay.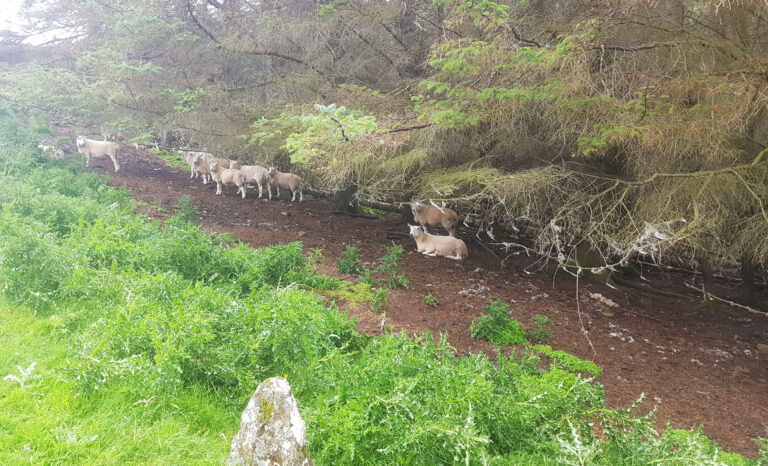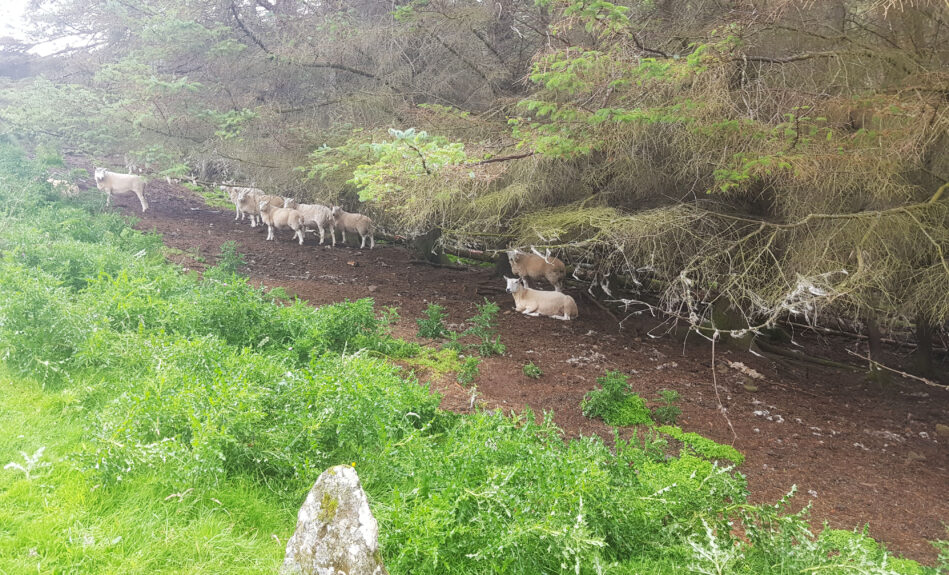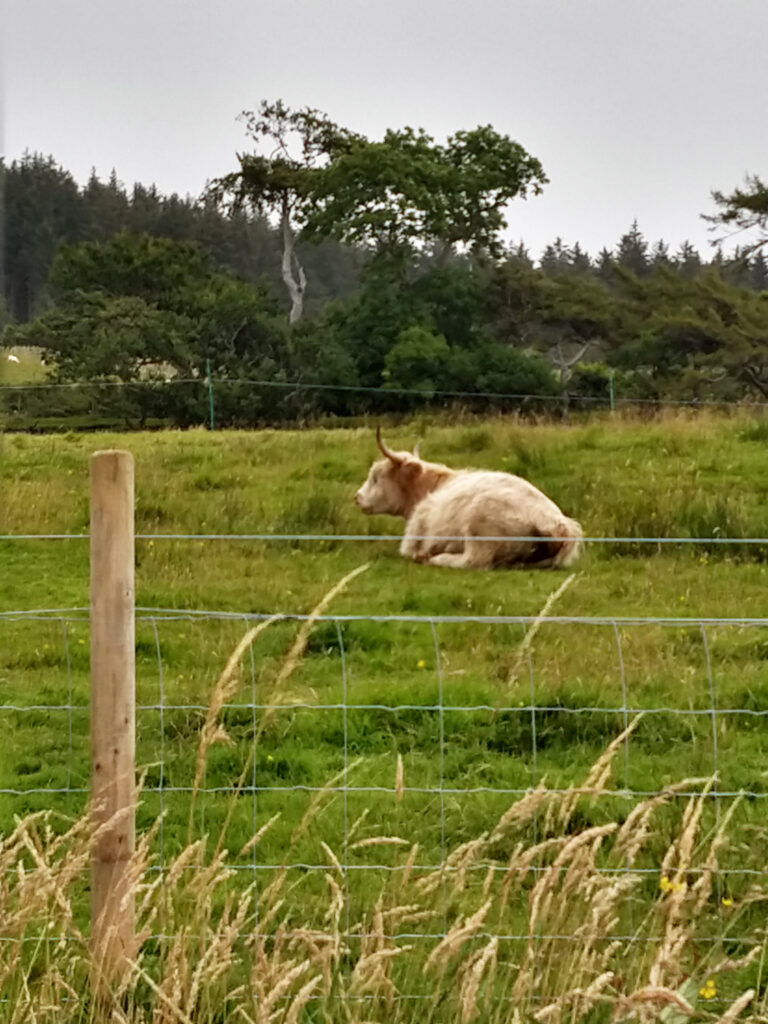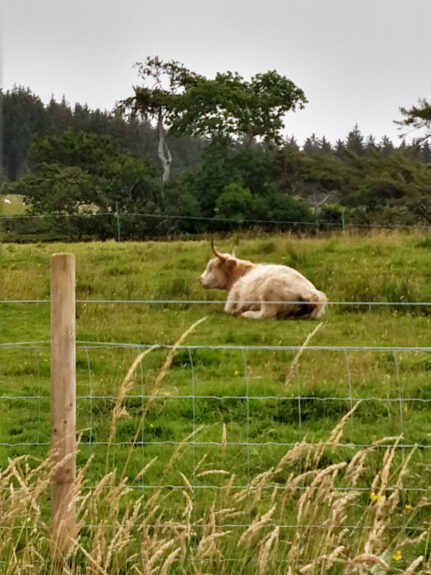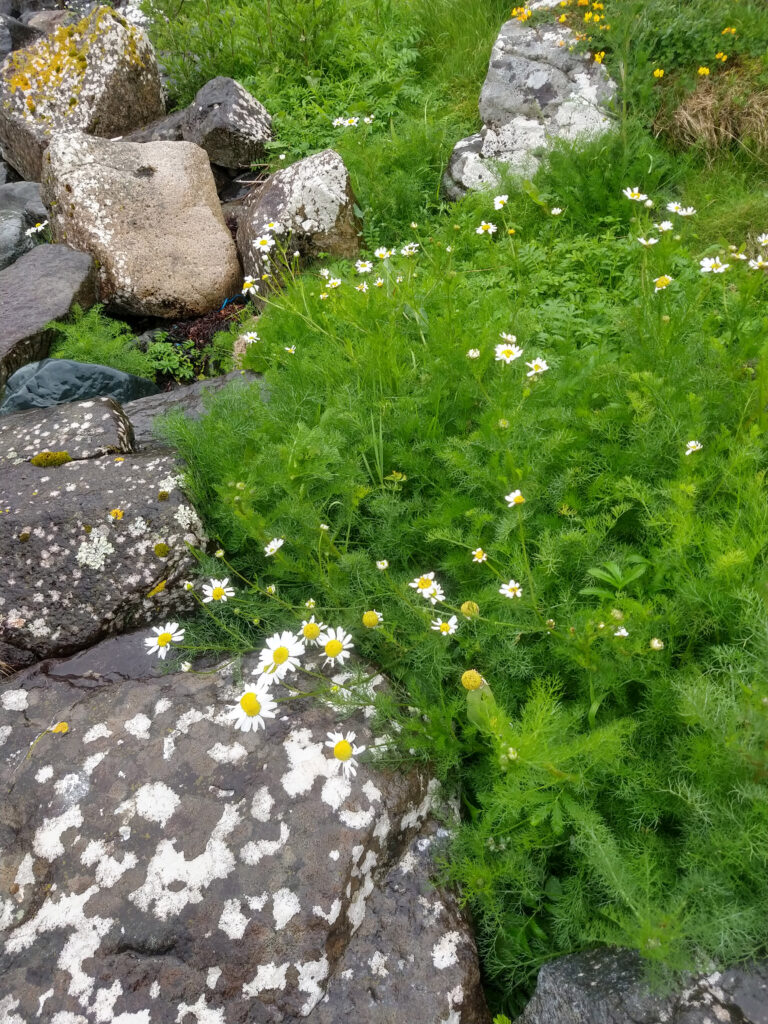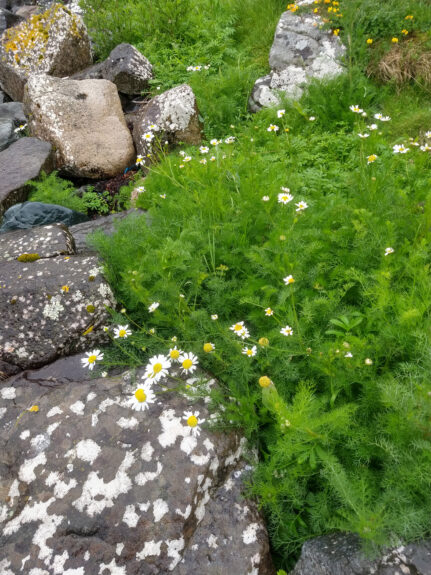 The water around the island is always extremely clear, to the point it looks like the ocean was filled with mineral water 😂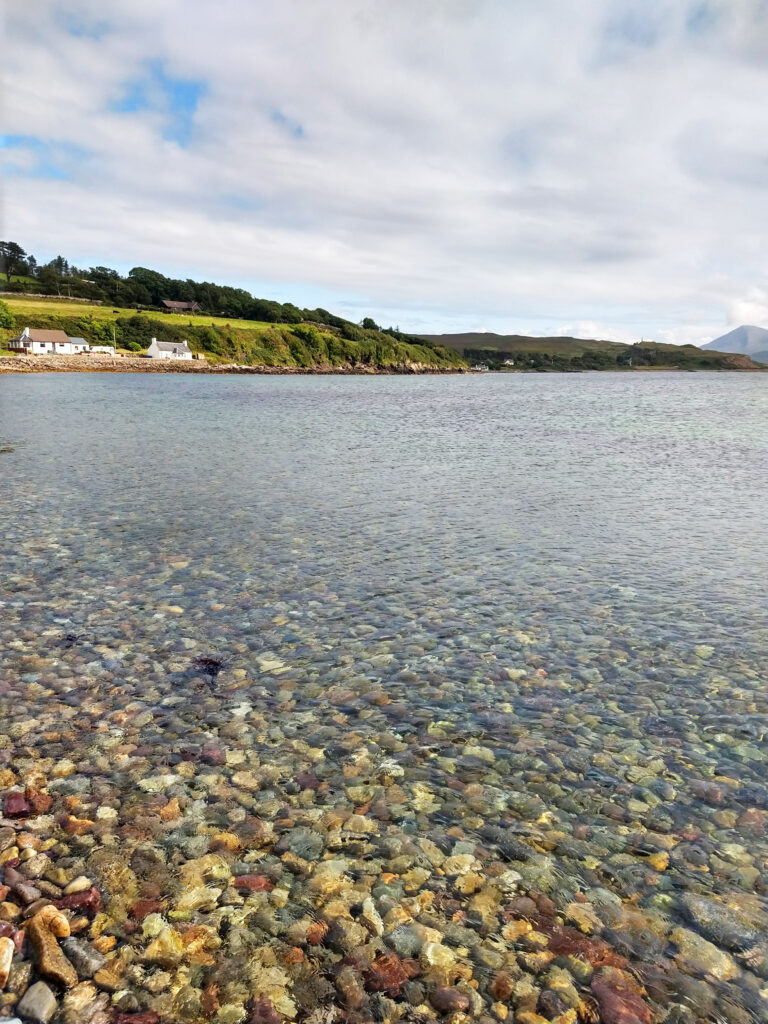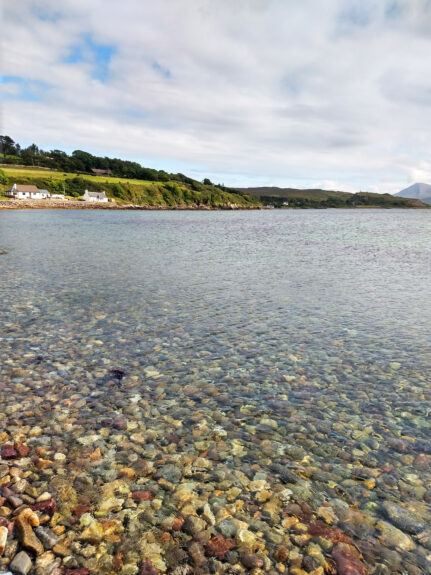 Naturally, given its location, the water is also very cold. Still, the locals assured me that they swim in the ocean often.
I figured my Brazilian body was not made for it, so I just enjoyed the view, but hey, you might be built differently and in that case, a nice cold swim was very recommended.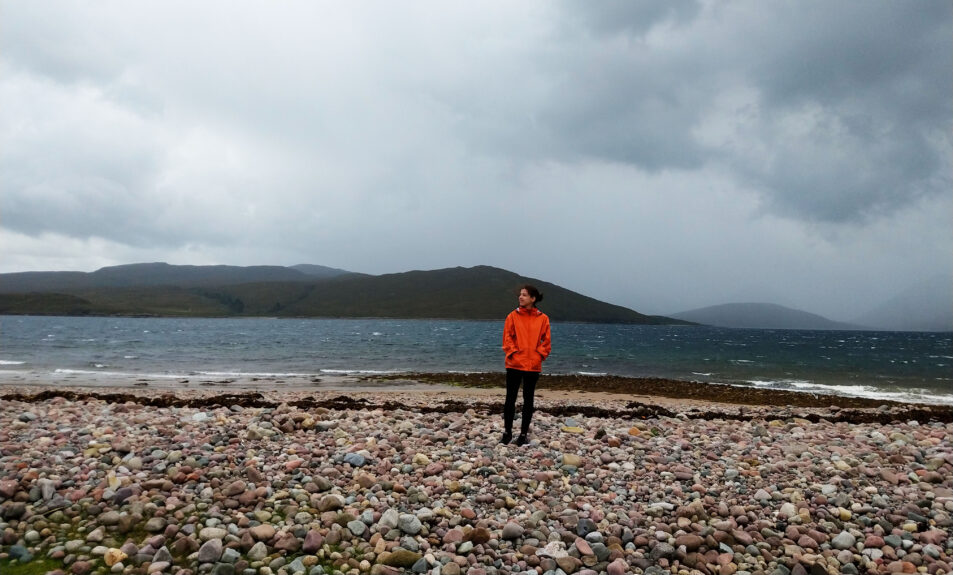 The scenery is just so beautiful though, and it varies a lot, especially if you consider how small the island is.
As an example, take the hike I did to the mountain of Dun Caan — the island's highest point, standing at 444 meters above sea.
I started at a low grass pathway.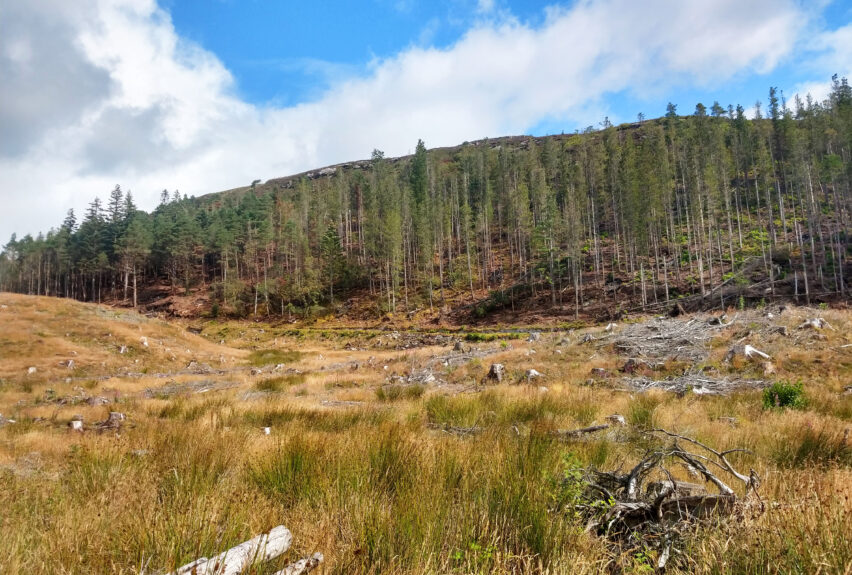 Which quickly changed into a tree lined walk.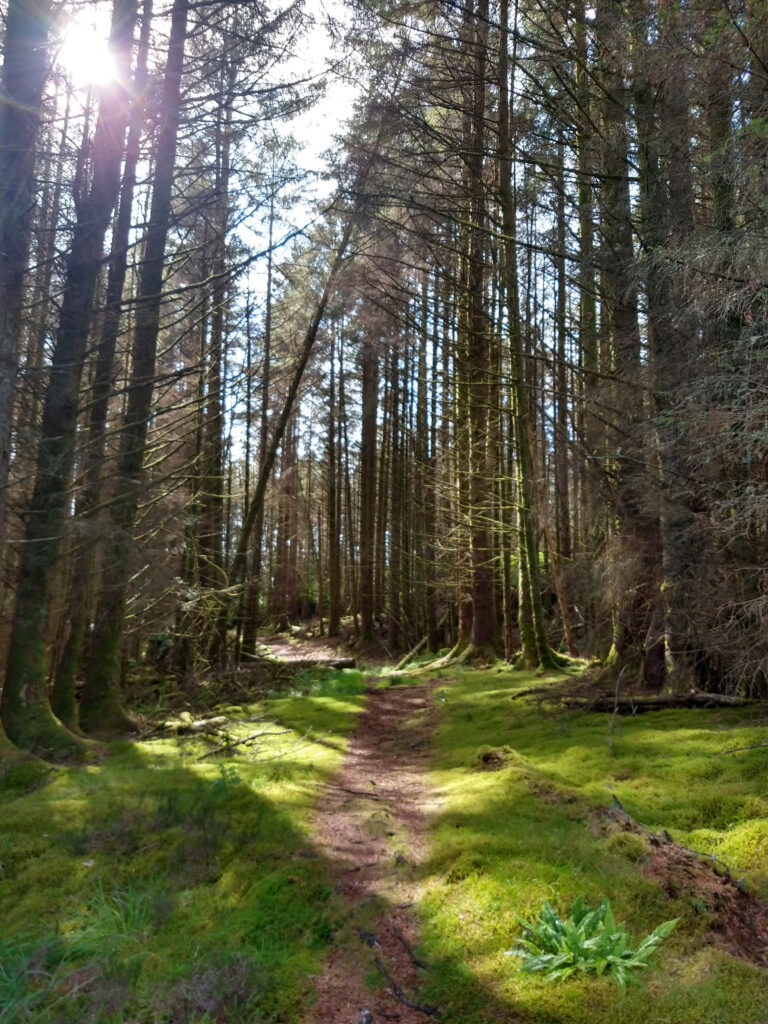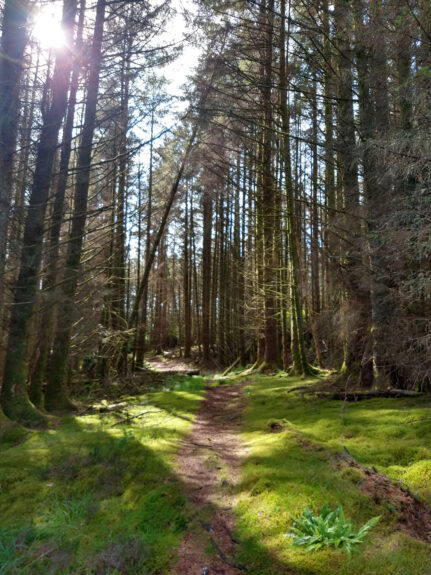 A couple of hours in, and I had reached a mountain valley, with a gorgeous lake right at the center of it.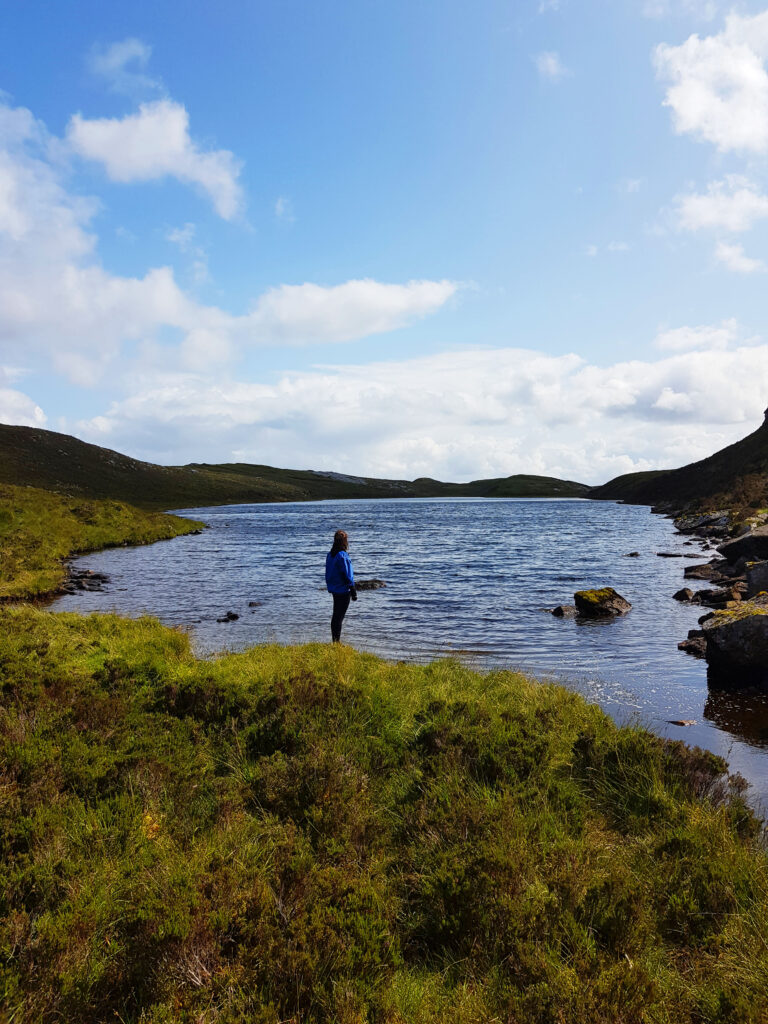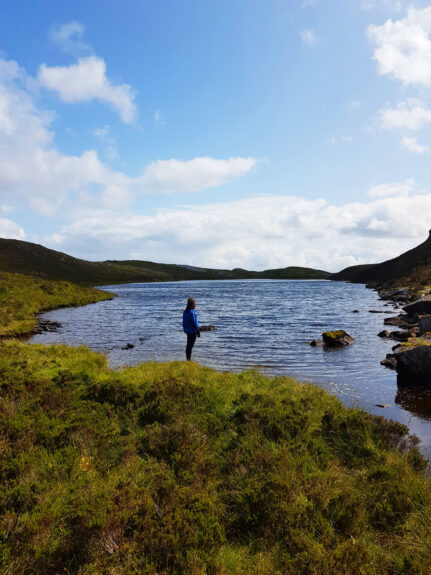 After the lake, you'll finally spot the stone paved pathway to the mountain's top.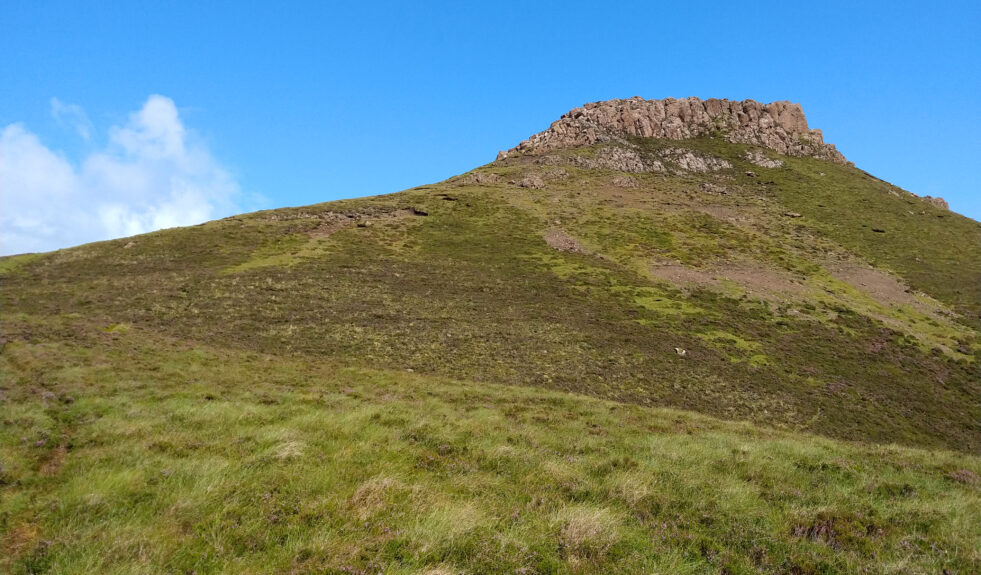 The hike takes about 3 to 5 hours, depending on how slow you move, but it's definitely worth the view.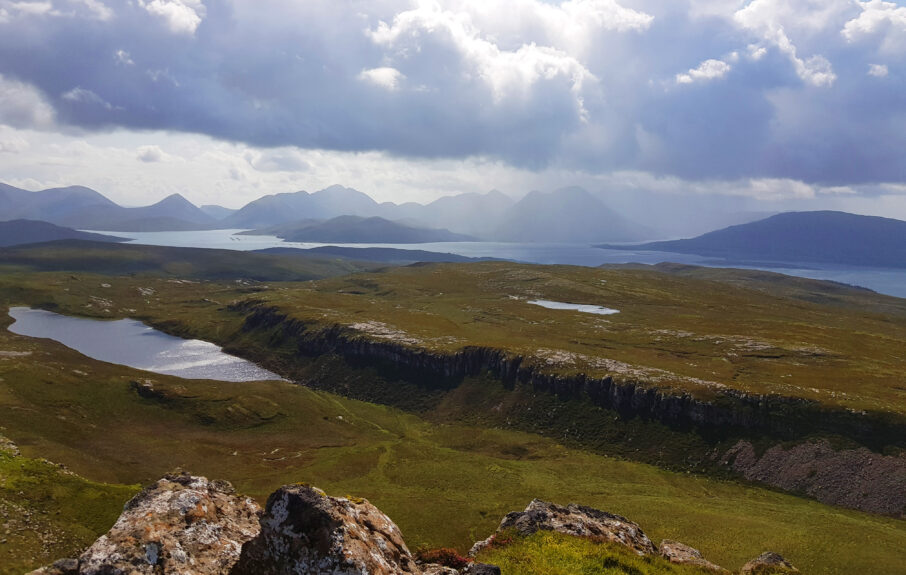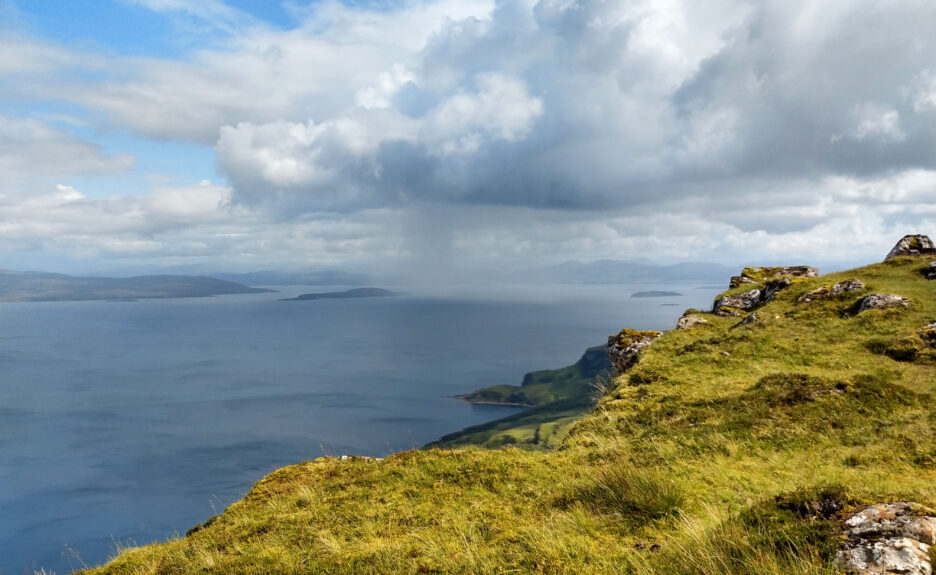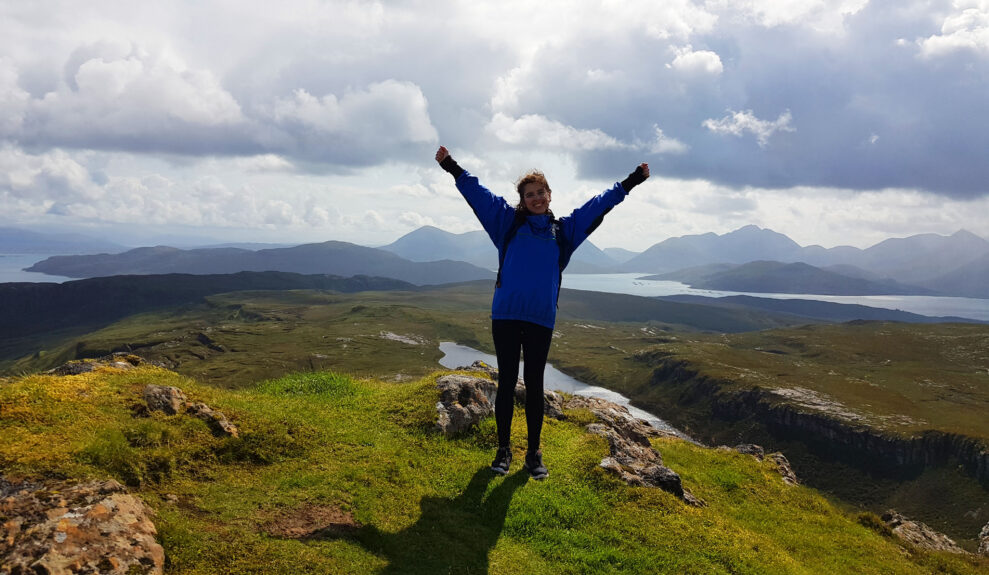 And finally, after such a long walk, I decided to eat at Raasay House Hotel.
The architecture is worth the visit on itself, even if you're not planning on staying or eating there. The house dates back to the 18th century, standing at a perfect spot with a gorgeous view of the port and Isle of Skye in the background.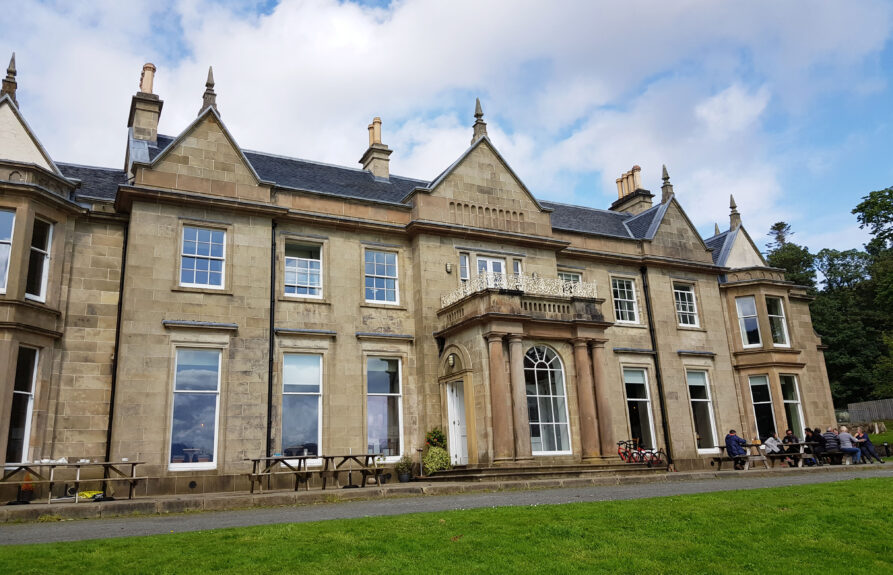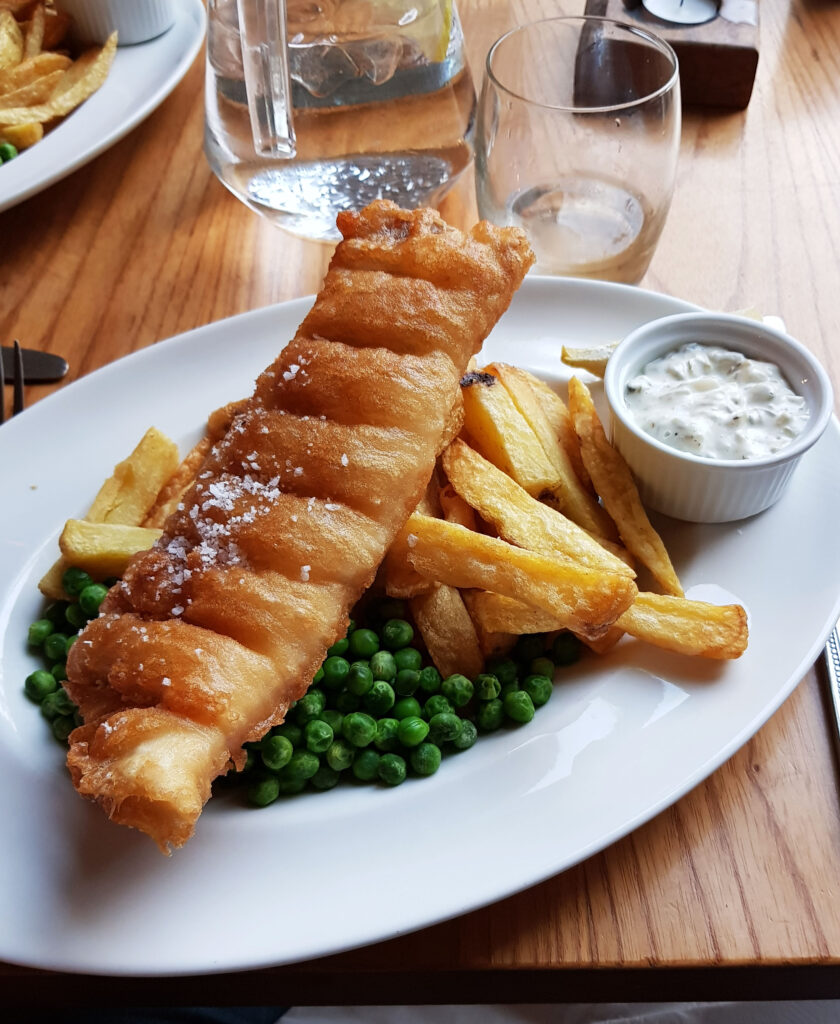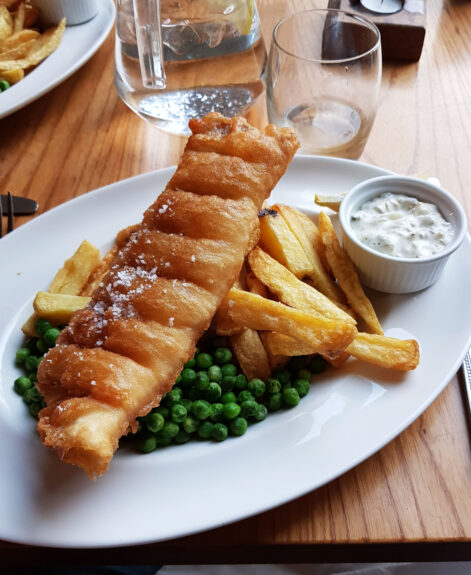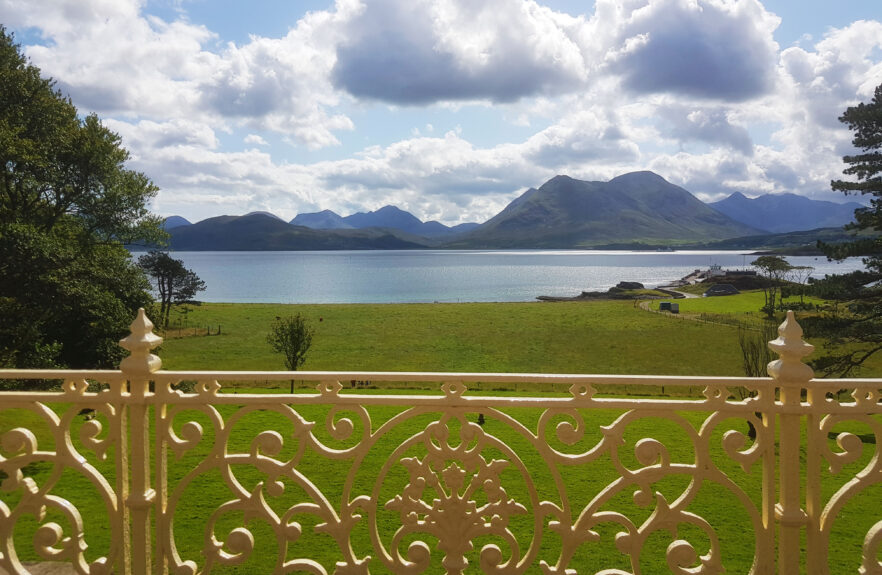 Hopefully these images will make you want to visit, but they really just show a small part of this incredible destination that is off the beaten path.
Raasay truly has a lot to offer, from its kind villagers who are always willing to share the island's history and folklore; to its gorgeous scenery and fun hikes.
For a peaceful getaway, I really couldn't recommend it more.
Want to get more content to discover awesome destinations?
Summary
If you like off-the-beaten-path destinations, one of the most memorable places I visited when I backpacked full-time was the remote Isle of Raasay, in the very north of Scotland.
What would you like to know about about the Isle of Raasay, Scotland? Tell us in the comments below.
See the deals we spot: Cheap flights
Explore awesome destinations: Travel inspiration
Learn pro tricks: Travel tips
Discover free travel: Travel rewards
Featured image: Isle of Raasay (photo credit: Indira R Oliveira)
Share this post to help us help more people travel more for less: