It's impossible to hear about Brazil and not immediately think of one of its most popular cities, Rio de Janeiro. But as someone who's lived there for the last 10 years (give or take a few traveling breaks 😉), I figured I could tell you a little about this amazing city.
No pandemic restrictions have been reinstated in Brazil since my last post on my favorite lesser-known Brazilian destinations (so there is no requirement for vaccinated Canadians).
So, here's the good news: there's still time to escape winter and plan a fun getaway to a city that simply knows how to do summer, Rio de Janeiro. Remember, summer's just about to start here!
Flytrippers is here to help you spot good deals, and make sure to subscribe to our free newsletter to get those directly by email.
Rio is mostly known for its sunny beaches and welcoming people, but I can tell you right now that it's not all there is to the Cidade Maravilhosa ("Wonderful City," in English), as the locals call it. With that in mind, here are some of my favorite activities you can do when visiting and the spots you definitely can't miss.
1. The Redeemer
I'll go ahead and start with this famous Brazilian postcard-worthy place.
After all, you can't visit Rio and not go up to the Christ the Redeemer statue (Cristo Redentor, in Portuguese). Built in 1931, the Redeemer celebrated its 90th anniversary in 2021, and it was named 1 of the 7 modern wonders of the world in 2007.
You'll surely be able to see it since the statue can be spotted from most places around the city center, but going up there is a whole different experience.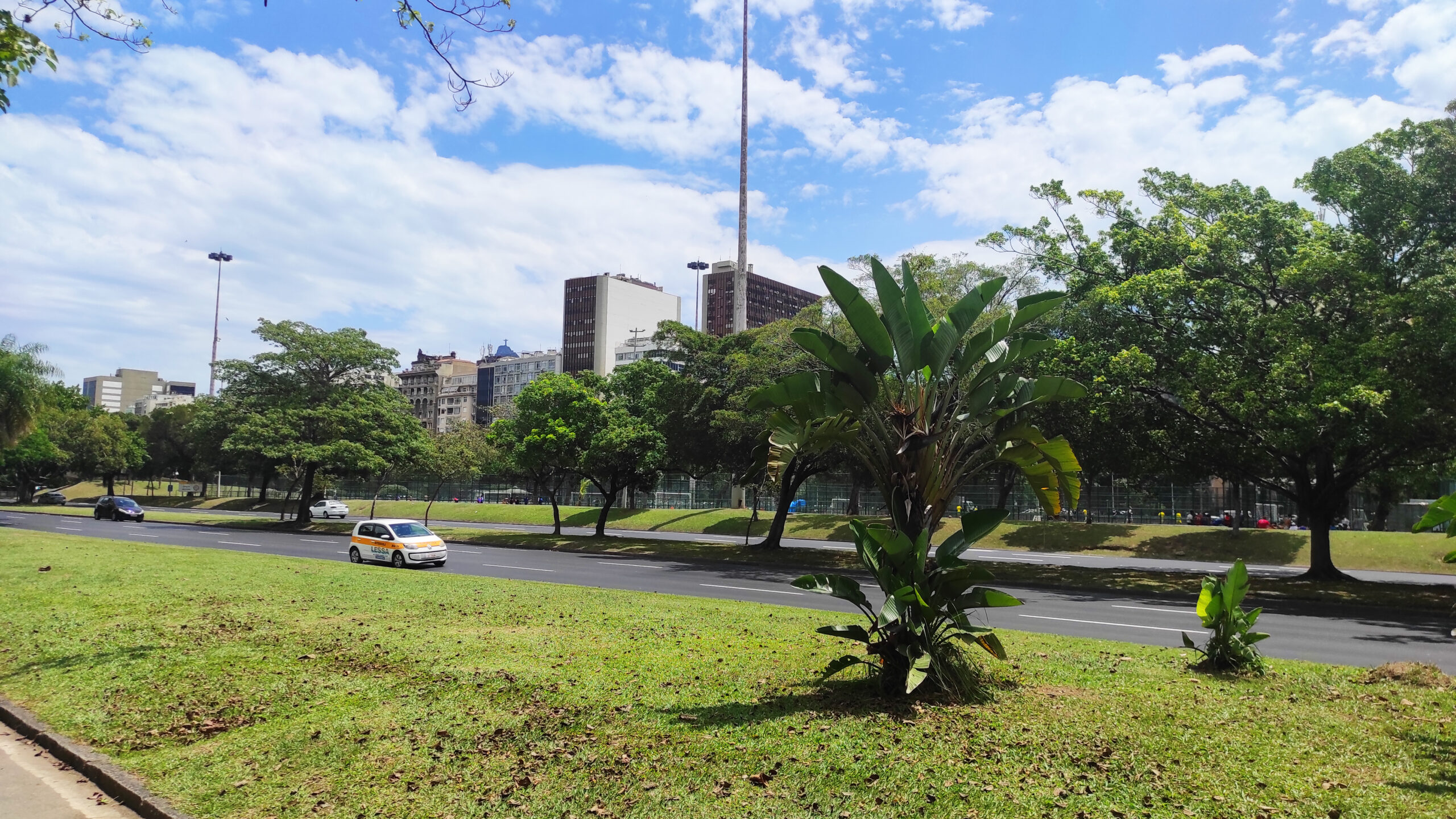 There are many ways to go up Corcovado Mountain (where the statue is located): option 1 would be the official train which costs about R$100 (≈ C$28) roundtrip; option 2 is taking one of the many tourist vans that leave 3 neighborhoods every day (Copacabana, Largo do Machado, or Paineiras) for about R$90 (≈ C$24) roundtrip.
You can also get a taxi or Uber as far as possible and walk the rest of the way there, but if you're not used to physical activity, I wouldn't recommend it. It's only about 10 minutes of walking, but it's really uphill (we are talking about a mountain here) and trust me, Rio's weather is not forgiving.
Train tickets are more popular (and my personal recommendation) since that's the traditional way up, and the view is amazing. If that's your route of choice, be sure to plan ahead and get your tickets beforehand.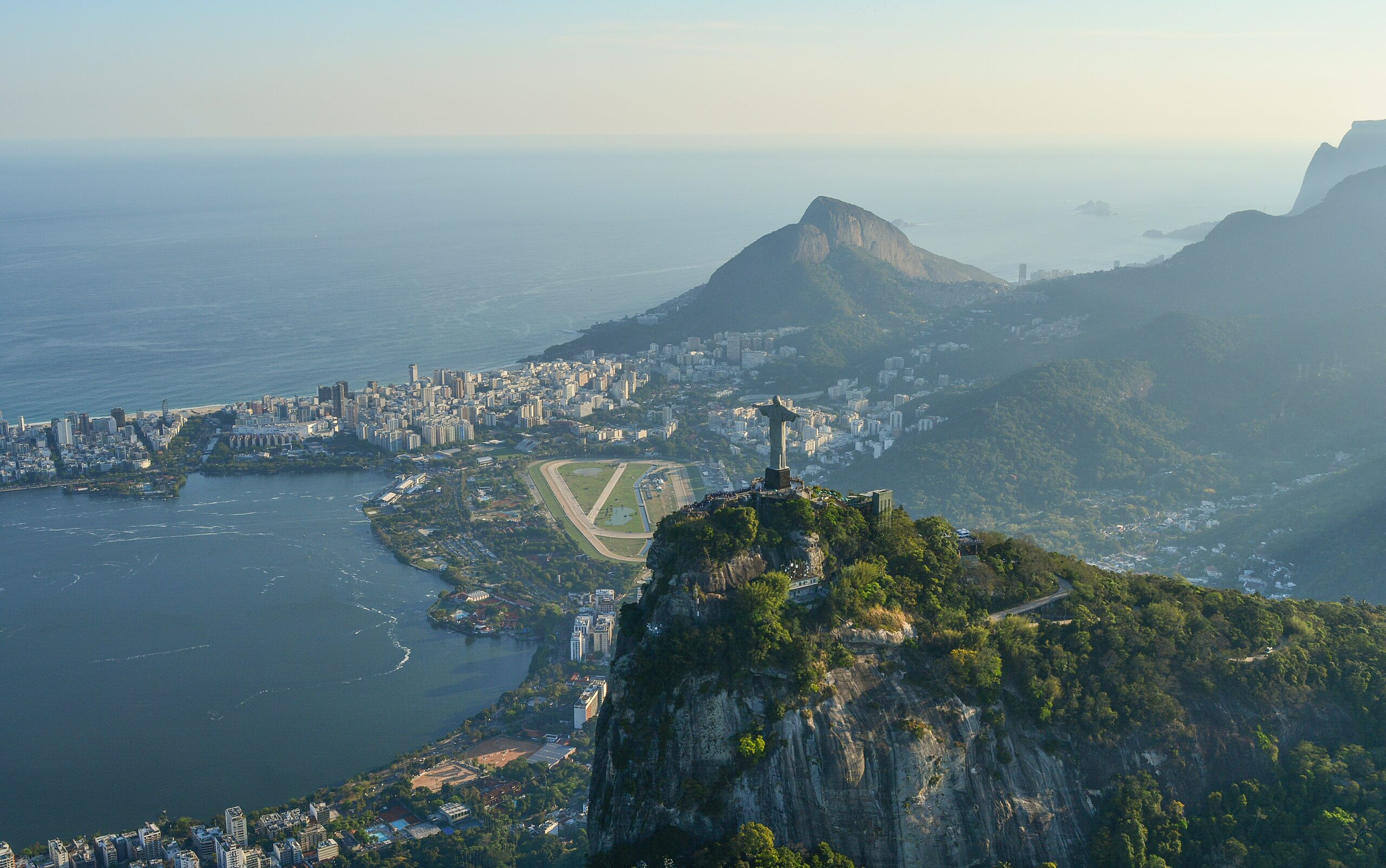 Once you're up there, you'll be shocked by the view of the entire city; it's seriously breathtaking.
If that's your thing, there's even a little chapel under the statue where you can say your prayers. It's also sure to be packed with tourists, and you might struggle to get a nice pic without someone else in the frame, but hey, it's worth it.
2. The Sugarloaf
Since we're on the topic of popular destinations, this one takes the immediate 2nd spot. The Sugarloaf Mountain (Pão de Açúcar, in Portuguese) stands 395 meters above the water, and you can go up there on the cableway for another incredible view of the city.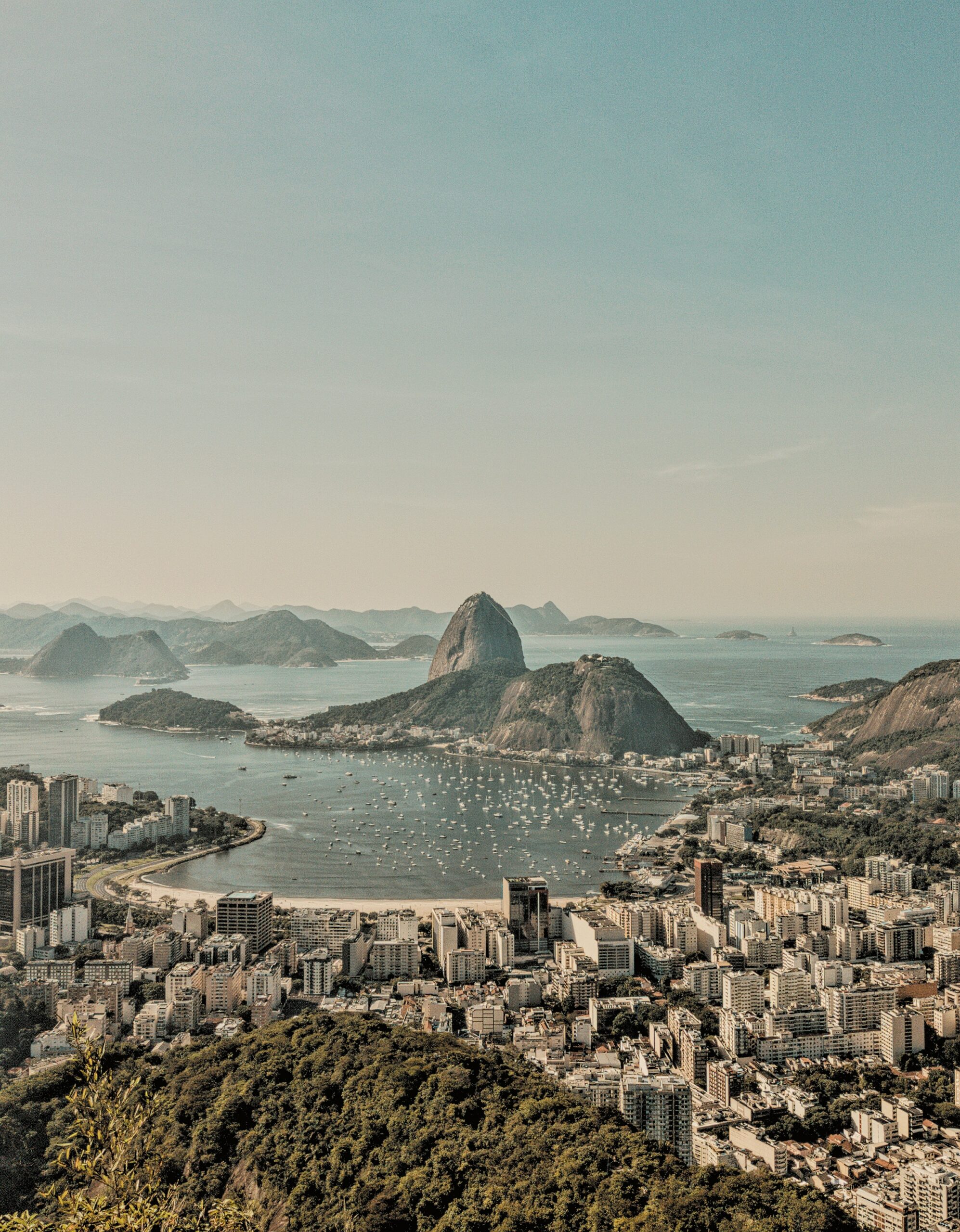 Tickets start at R$150 (≈ C$40), and since the mountain is made out of 2 separate peaks, you can go up there in 2 stages by cable car. You'll first arrive at Urca Hill — at an altitude of 220 meters — and then continue on to the top of Sugarloaf Mountain.
If you're feeling adventurous, you can also hike up there; more details about this in the 2nd part of this post coming shortly, so stay tuned!
3. The Botanical Garden
Located in its namesake neighborhood, the Rio de Janeiro Botanical Garden (Jardim Botânico, in Portuguese) was founded in 1808 with the goal of assimilating spices from the East to Brazil's weather. Nowadays, the Garden is a destination of major scientific importance and very popular among tourists for the beauty of its landscapes.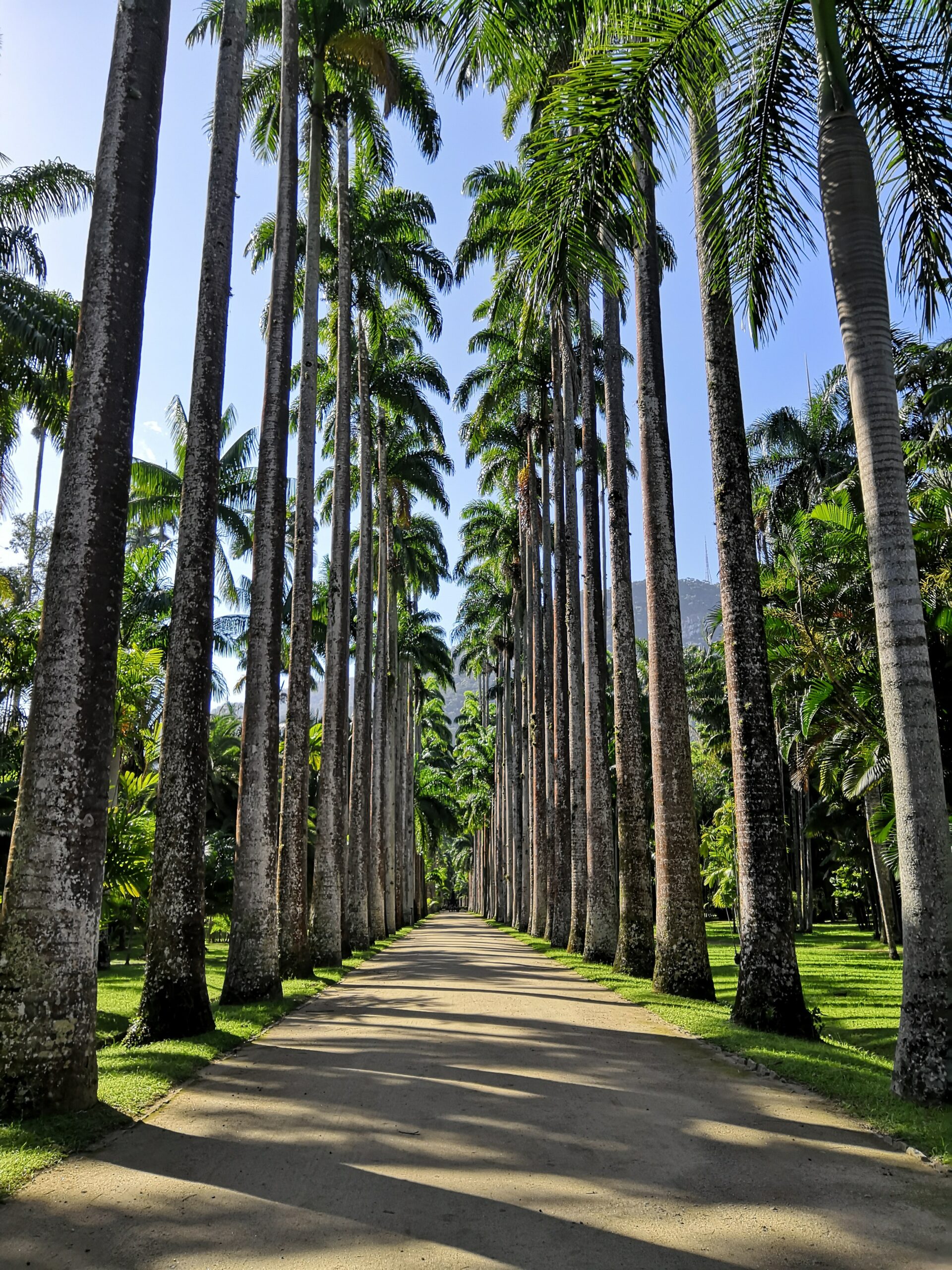 You can walk around it on foot or rent an electric cart to see plants of all kinds and from all over the world. And if plants aren't really your thing, it's still a good spot to visit considering how peaceful a walk at the Botanical Garden feels. It's definitely a nice break from the general whirlwind of the city.
There are many guided tours offered by locals, but you can also visit independently. Since the place is really huge, tickets are often available at variable costs — the most basic entrance fee is R$67 (≈ C$17). I'd recommend keeping an eye out for that if you're planning on going on a weekend though, that's when the Garden gets most of its visitors.
Honorable mention: Parque Lage
Located a few meters from the Botanical Garden, at the foot of Corcovado Mountain (yes, the one with the Redeemer, told you it was everywhere), Parque Lage is one of Rio's most beautiful public parks.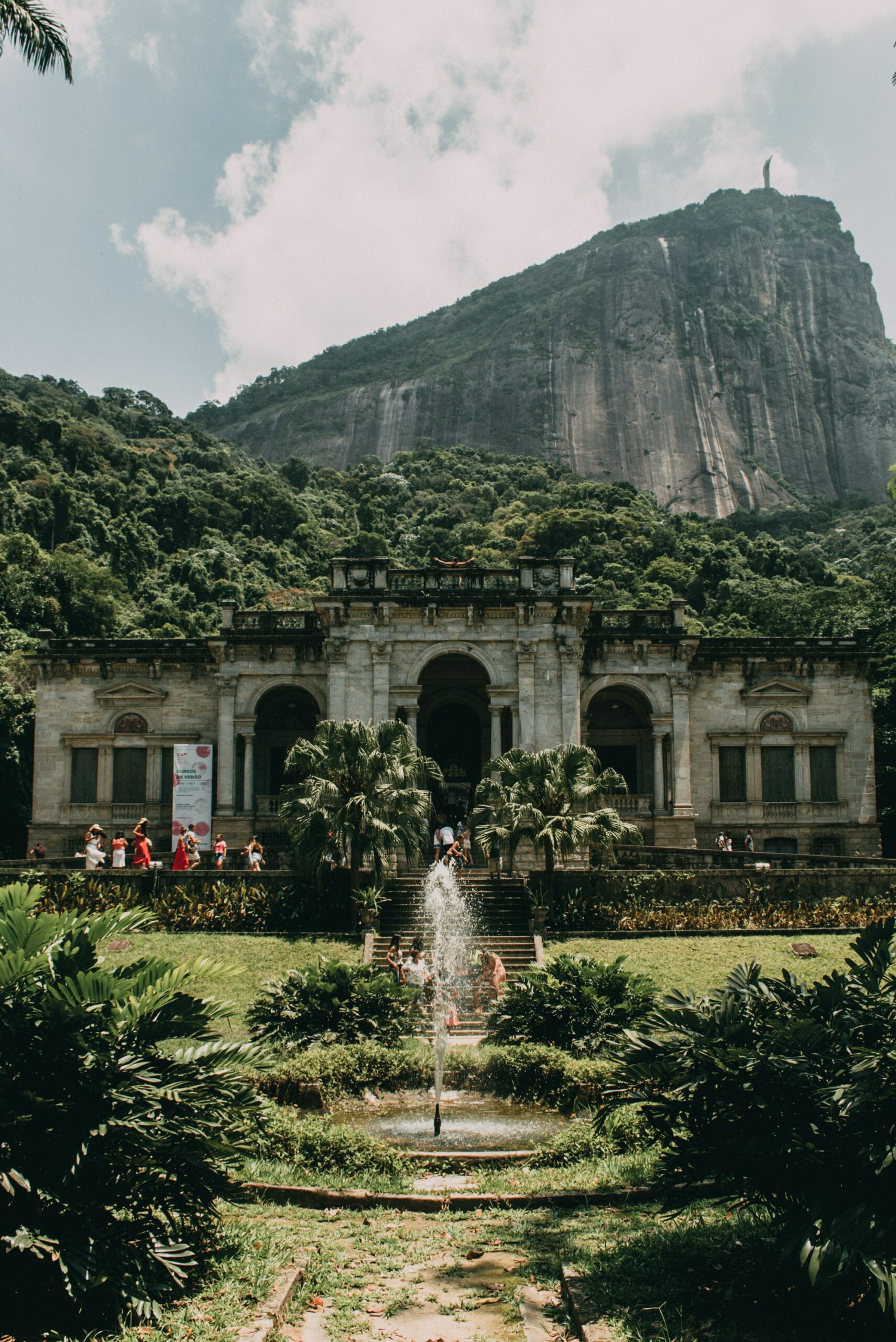 Beyond its gardens, in Parque Lage, you can also wander around incredible architectural feats. This used to be the residence of a local industrialist but was remodeled by Italian architect Mario Vodret in the 1920s. Nowadays, it stands as a historical and cultural heritage site for the city of Rio de Janeiro, according to the National Historical and Artistic Heritage Institute (IPHAN).
Parque Lage is also home to the School of Visual Arts, an institution that offers many courses and even free activities to encourage the study of visual arts. Check out their website before you visit. Who knows, you might be able to take a free course or enjoy one of the school's many public events!
4. The Calçadão (Leme, Copacabana, and Ipanema beaches)
Rio de Janeiro has a fair number of beaches, but none are as internationally famous as the coastline of Leme, Copacabana, and Ipanema.
The Boardwalk of Copacabana (Calçadão de Copacabana, in Portuguese) is a promenade made of black and white Portuguese stones that stretches along the beaches in the Leme and Copacabana neighborhoods. Its famous wave-like layout, known as mar largo ("wide sea," in English), was created in 1906 as a way to pay homage to the city's Portuguese cultural heritage.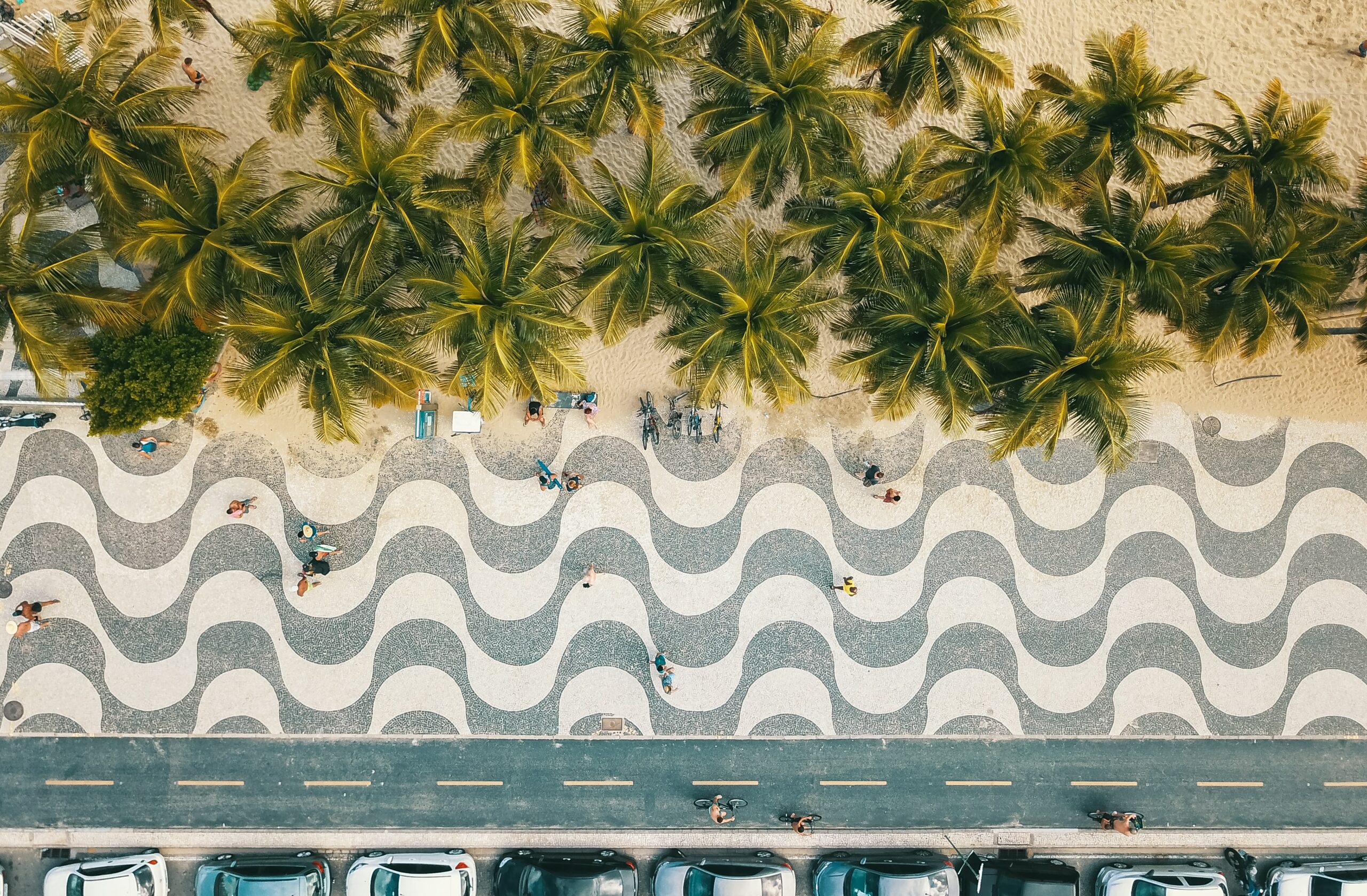 Some 50 years later, the Boardwalk of Ipanema (Calçadão de Ipanema, in Portuguese) came along with a slightly different design but made with the same material.
You can now see all 3 neighborhoods/beaches simply by either biking or walking the approximate 7 kilometers of the joined promenades.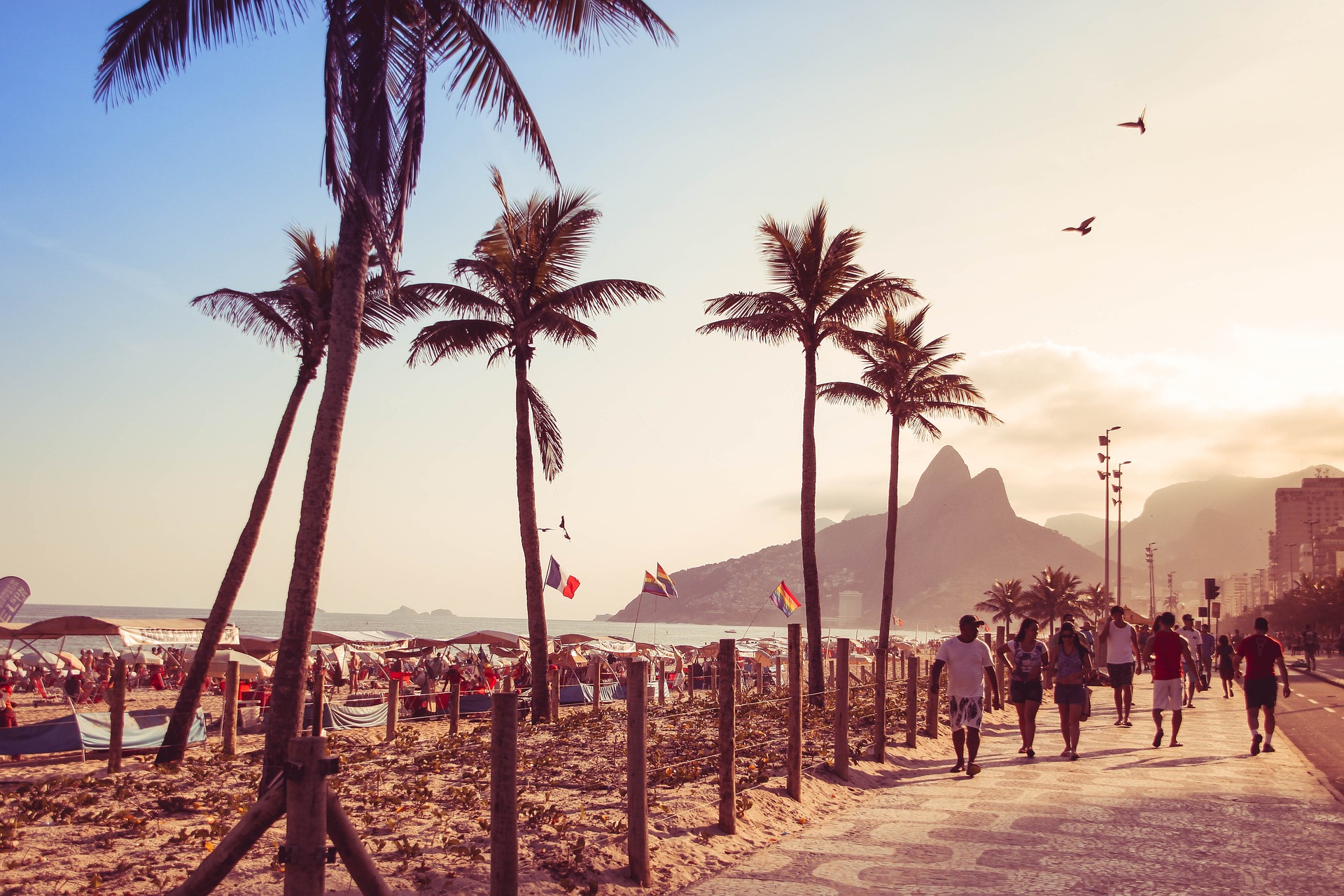 Aside from the fantastic scenery and lovely beach atmosphere, you'll also be walking by a lot of famous Rio de Janeiro spots, including:
Duque de Caxias Fort: for a gorgeous view, go up the fort for free with an easy 15-minute hike that will take you to the top of the Leme Hill
Fishermen's Pathway (Caminho dos Pescadores, in Portuguese): walk the pathway that stretches around Leme Hill to find many locals trying to catch some fish (hence the name), but also to enjoy the beautiful scenery and maybe take a pic with the statue of Brazilian writer Cecília Meireles
Copacabana Fort: aside from the amazing view of the coast, inside the fort, you can also have breakfast at Rio's traditional confectionery, Colombo
Arpoador Rock: located where Copacabana and Ipanema beaches meet, this is a good spot to watch a beautiful sunset
Garota de Ipanema Restaurant: located on Vinícius de Moraes Street, this eatery used to be called Veloso Bar, but both restaurant and street were renamed after Moraes created his masterpiece and one of the world's most famous songs there, Girl from Ipanema
Ipanema Hippie Fair: happens every Sunday at the General Osório square, and it's an incredible opportunity to see a little bit of everything when it comes to Brazilian food and culture
Casas de Suco ("juice houses," in English): there are many of them, and you'll be able to recognize them by their similar designs with tropical fruits separating the bar and kitchen. The most popular ones are BigBi and PoliSucos, but in any of them, you can taste several Brazilian dishes, such as a bowl of açaí and some tapioca crepes, along with a refreshing tropical fruit juice
Morro Dois Irmãos ("Two Brothers Hill," in English): the hill stands at the end of the Boardwalks, housing the Comunidade de Vidigal (one of Rio's most well-known favelas), offering an iconic view of Ipanema Beach on the horizon.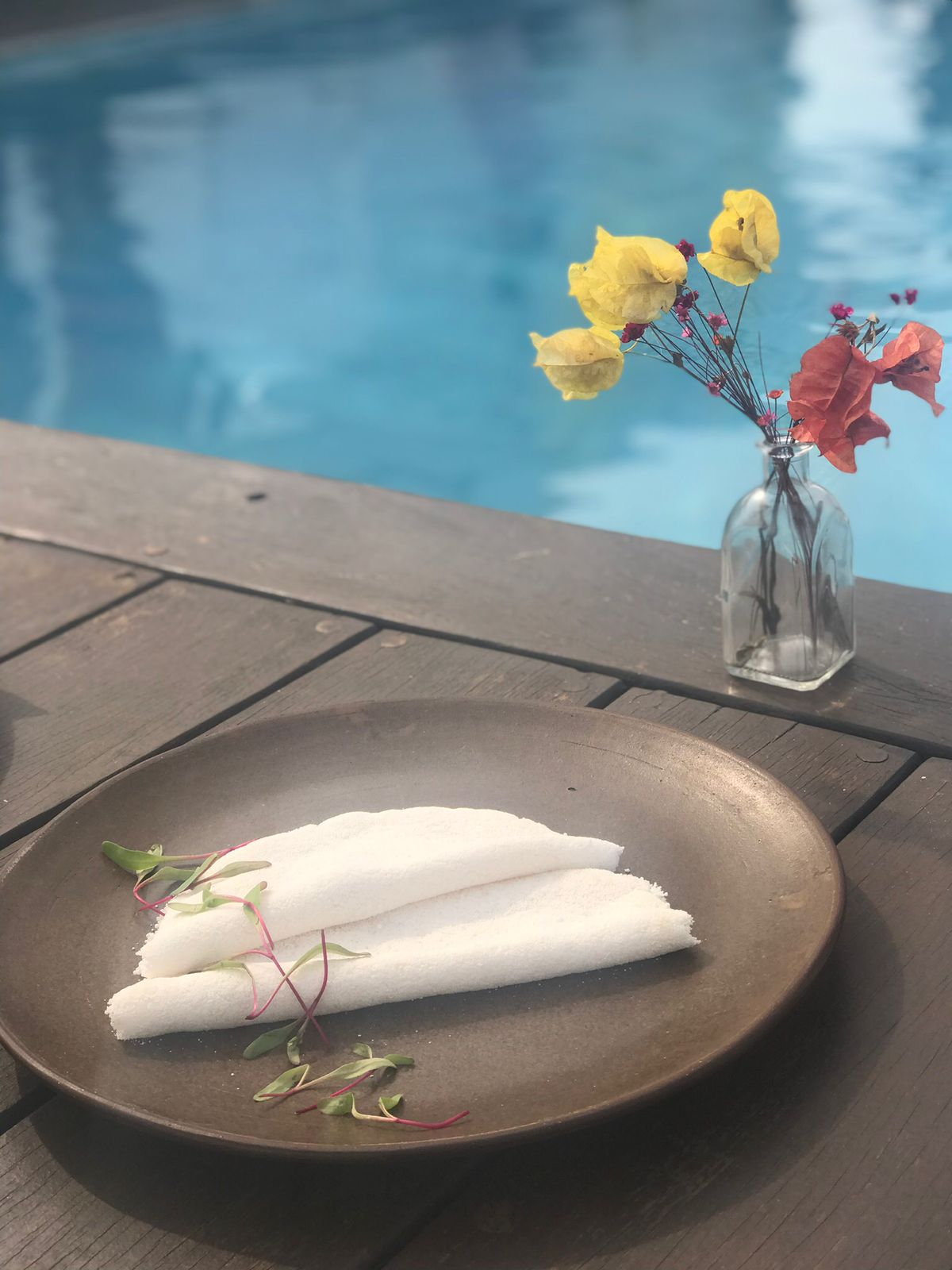 5. The Maracanã Stadium
I believe it to be common knowledge that Brazilians can be a little bit into slightly obsessed with soccer — of course, you'll meet exceptions, but it is truly a national passion.
So why not watch a fun soccer match at Brazil's largest stadium, the Journalist Mário Filho Stadium, known as the Maracanã?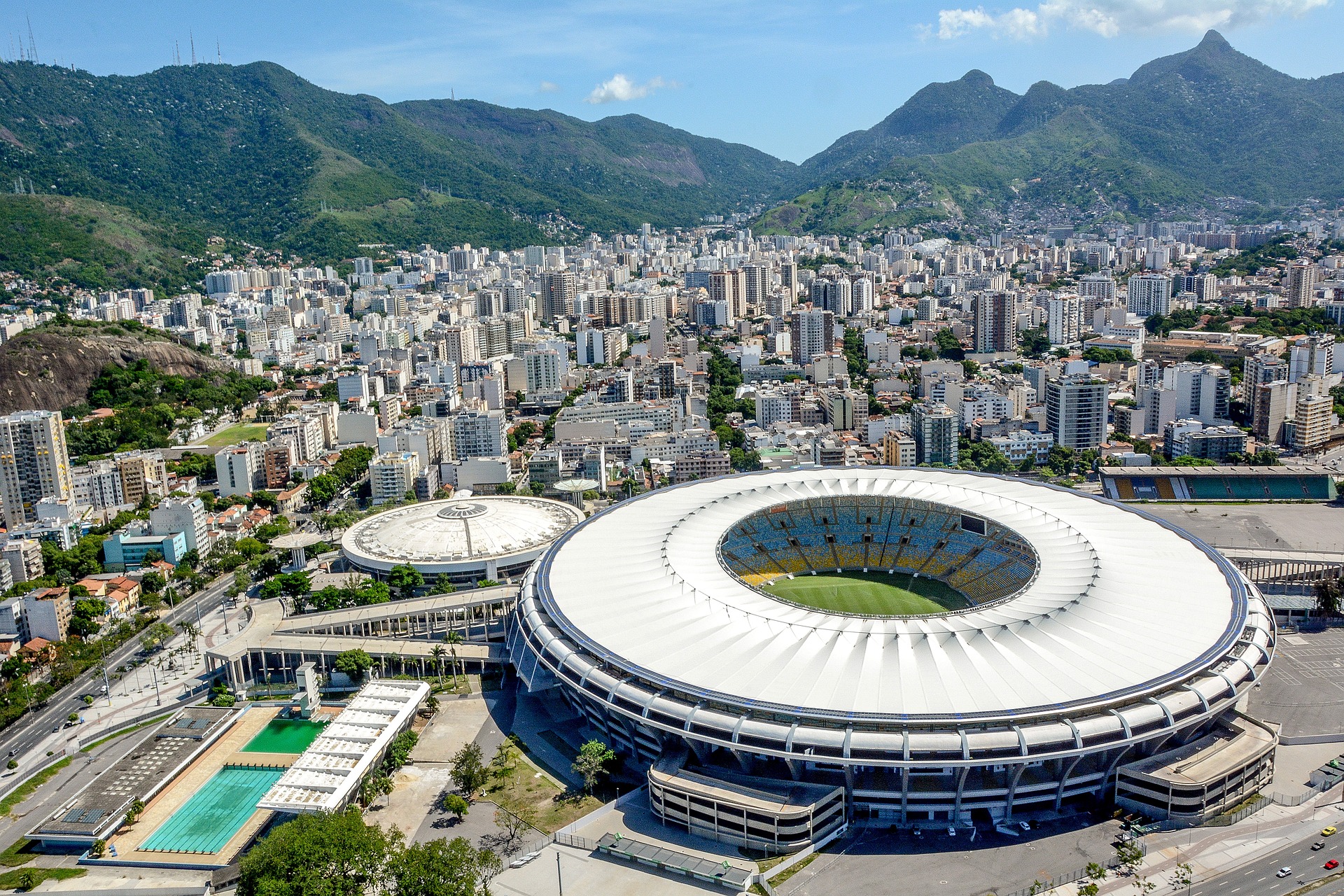 I really wouldn't recommend attending a final or any of the big teams' matches if crowds are not your thing — honestly, it can get pretty rowdy. Luckily, there are often calmer, less popular matches held in the stadium, and even if you don't feel like watching one, you can still visit the Maracanã during a very informative tour.
Match tickets can vary a lot in price depending on how in demand the event is, going from R$30 (≈ C$7) to R$300 (≈ C$70) — the guided visit costs around R$60 (about ≈ C$11).
6. Rio's city center
Like with the Calçadão, you'll get to see a whole lot of interesting spots here.
Rio's city center is sort of an Old Town. It's not common to use the term around here, but that's as close as I can describe the general atmosphere you'll get by walking its streets.
Lapa is one of its first neighborhoods: known for its buzzing nightlife, it's also home to the Metropolitan Cathedral of Saint Sebastian and the Selarón Steps (Escadaria Selarón, in Portuguese). You can also take the train that goes over the Carioca Aqueduct, known as the Lapa Arches (Arcos da Lapa, in Portuguese), to reach the historic neighborhood of Santa Teresa.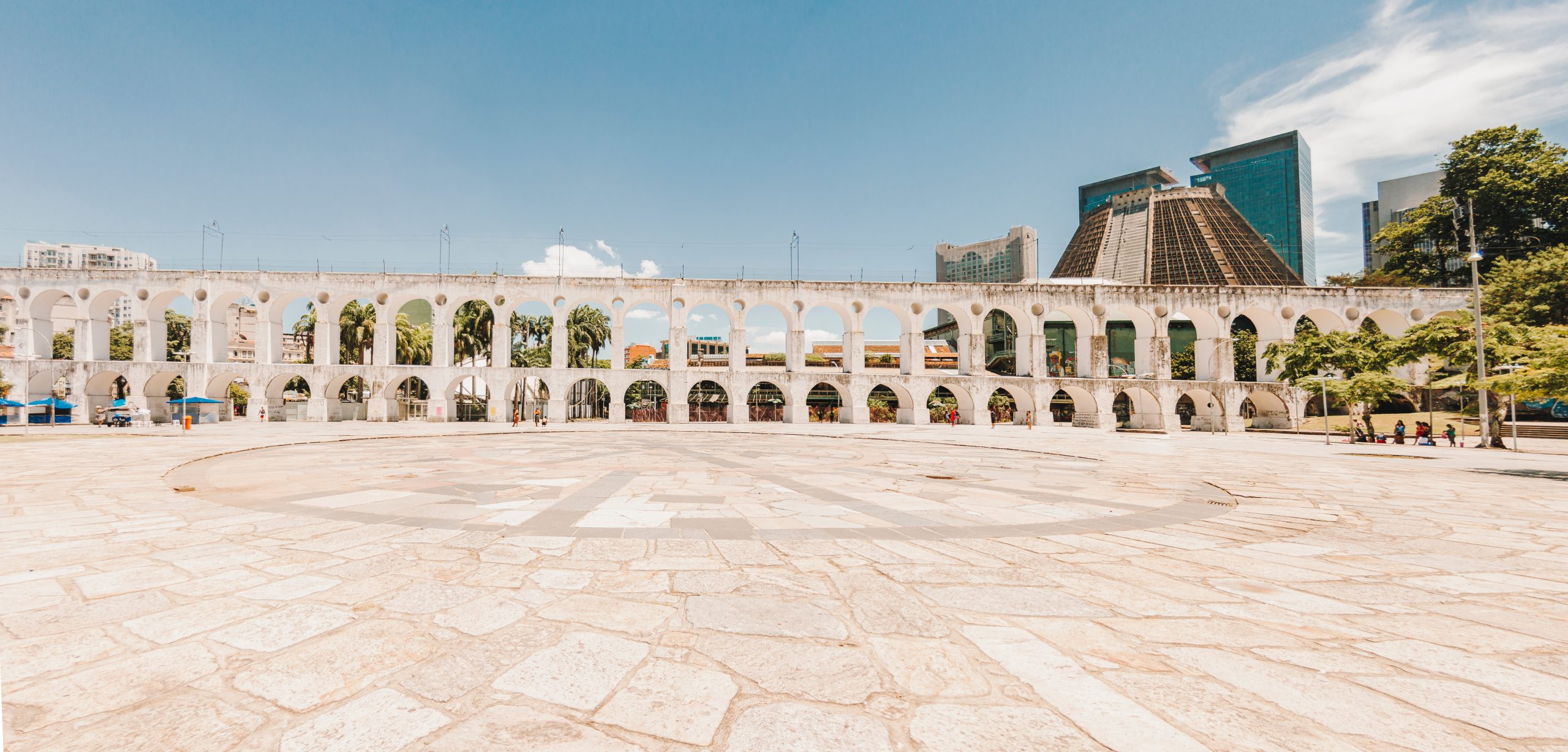 A bit further ahead, at the Floriano Peixoto Square (or Cinelândia, as the locals call it), you'll get to see the Rio de Janeiro Municipal Theater, where you can either buy a ticket to watch one of the many performances or just appreciate it for the architectural achievement that it is.
You'll also be near the National Museum of Fine Arts and the Amarelinho Bar — a traditional Rio restaurant dating back to 1921, known for its feijoada (a very popular Brazilian dish made with black beans and pork meat) and cold beer.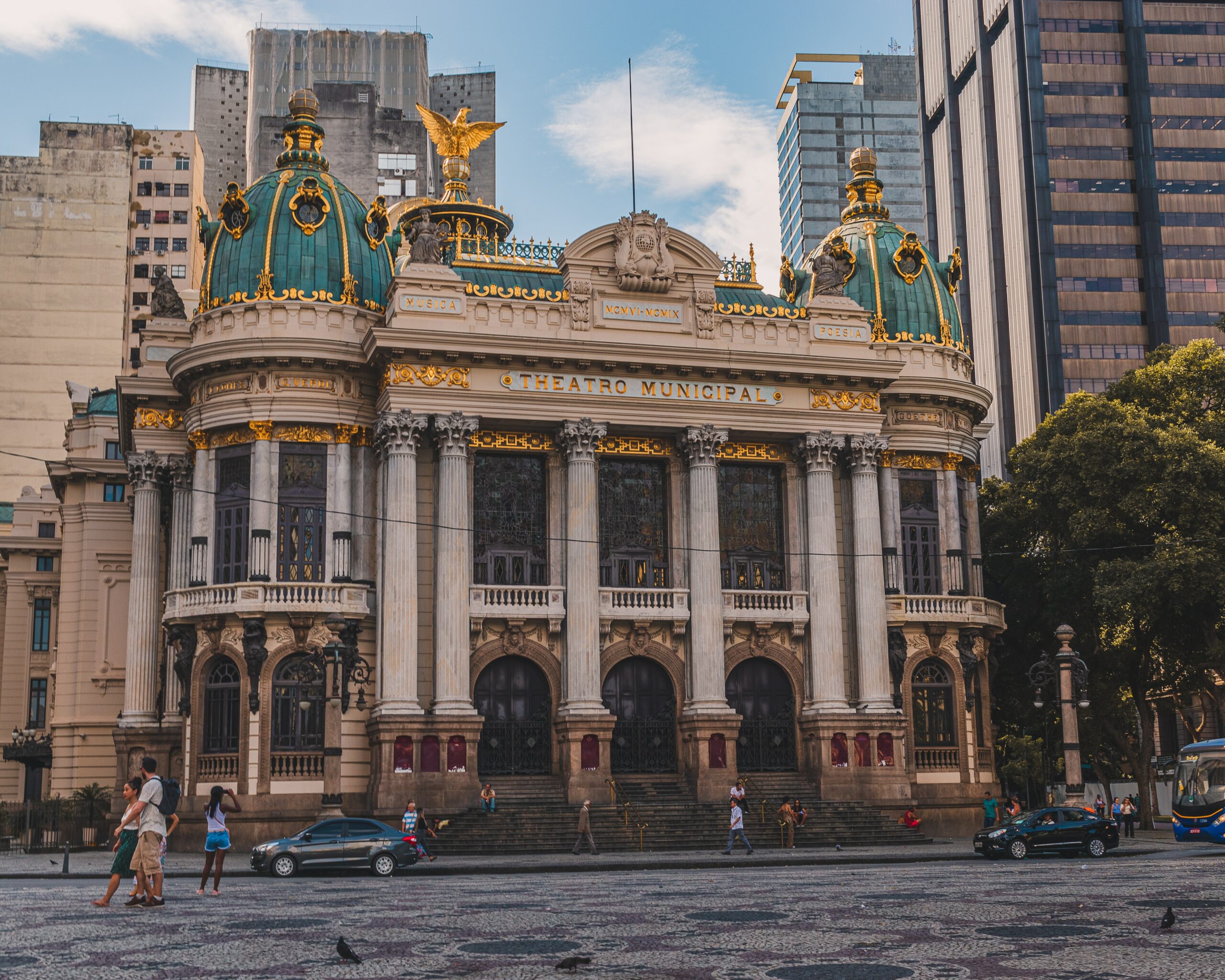 Take the VLT city train for R$4 (≈ C$1) or the subway to reach the Uruguaiana station. Along its stone pavements, you'll see many general stores. Locals call this region the Polo Saara since it's the abbreviation used by the local business board.
Again, you have the opportunity to taste breakfast or tea the Brazilian way at Rio's most traditional confectionery, Colombo. Yes, the same one I mentioned earlier. This is actually their original location which opened in 1894 and has been very well maintained since then — you'll be surprised by how gorgeous the place is.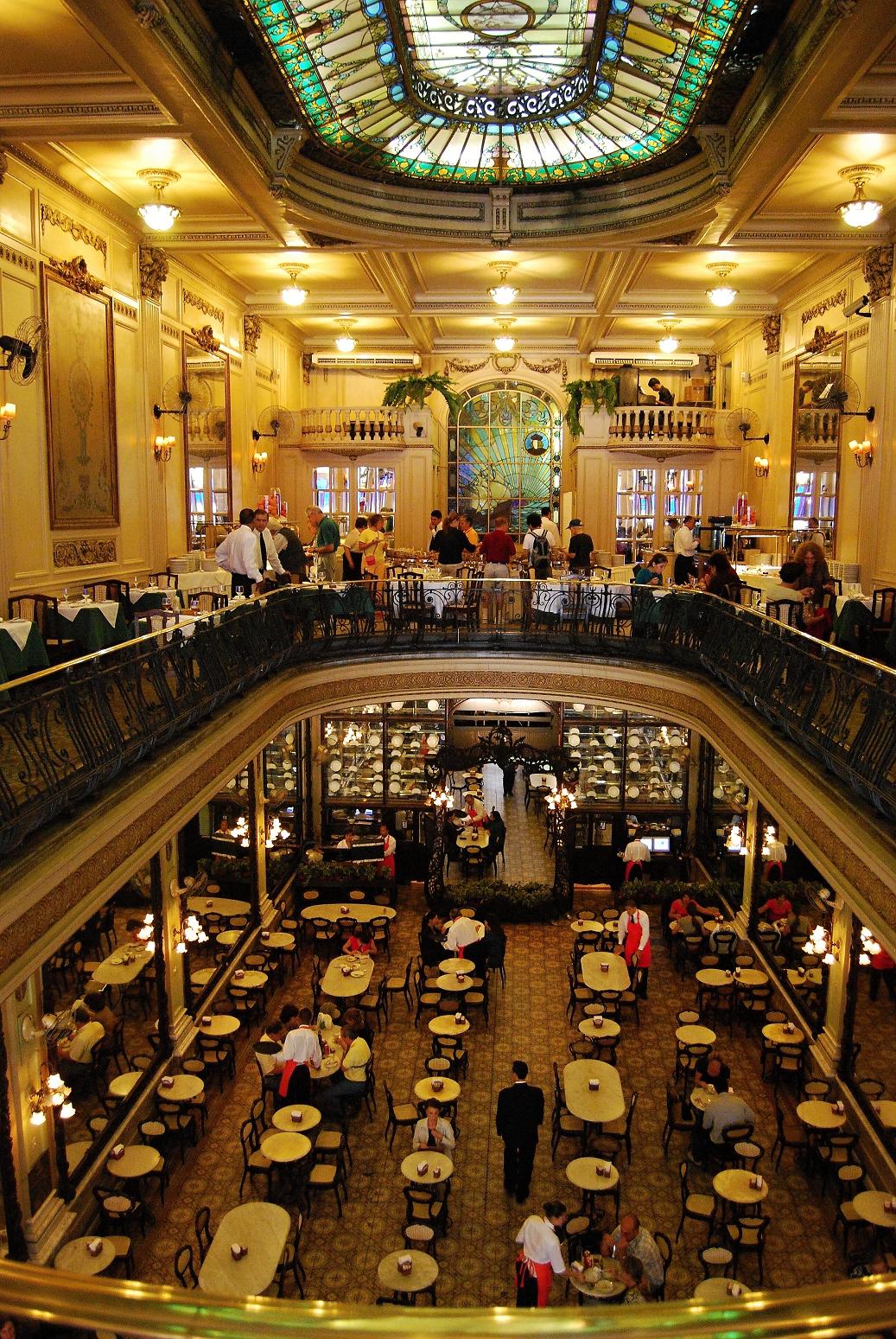 Finally, just across the street from one of the Federal University of Rio de Janeiro's many campuses — and a bit hidden from the general public — is one of my favorite spots in the entire world.
Yes, I stand by that! It's the Royal Portuguese Cabinet of Reading (Real Gabinete Português de Leitura, in Portuguese).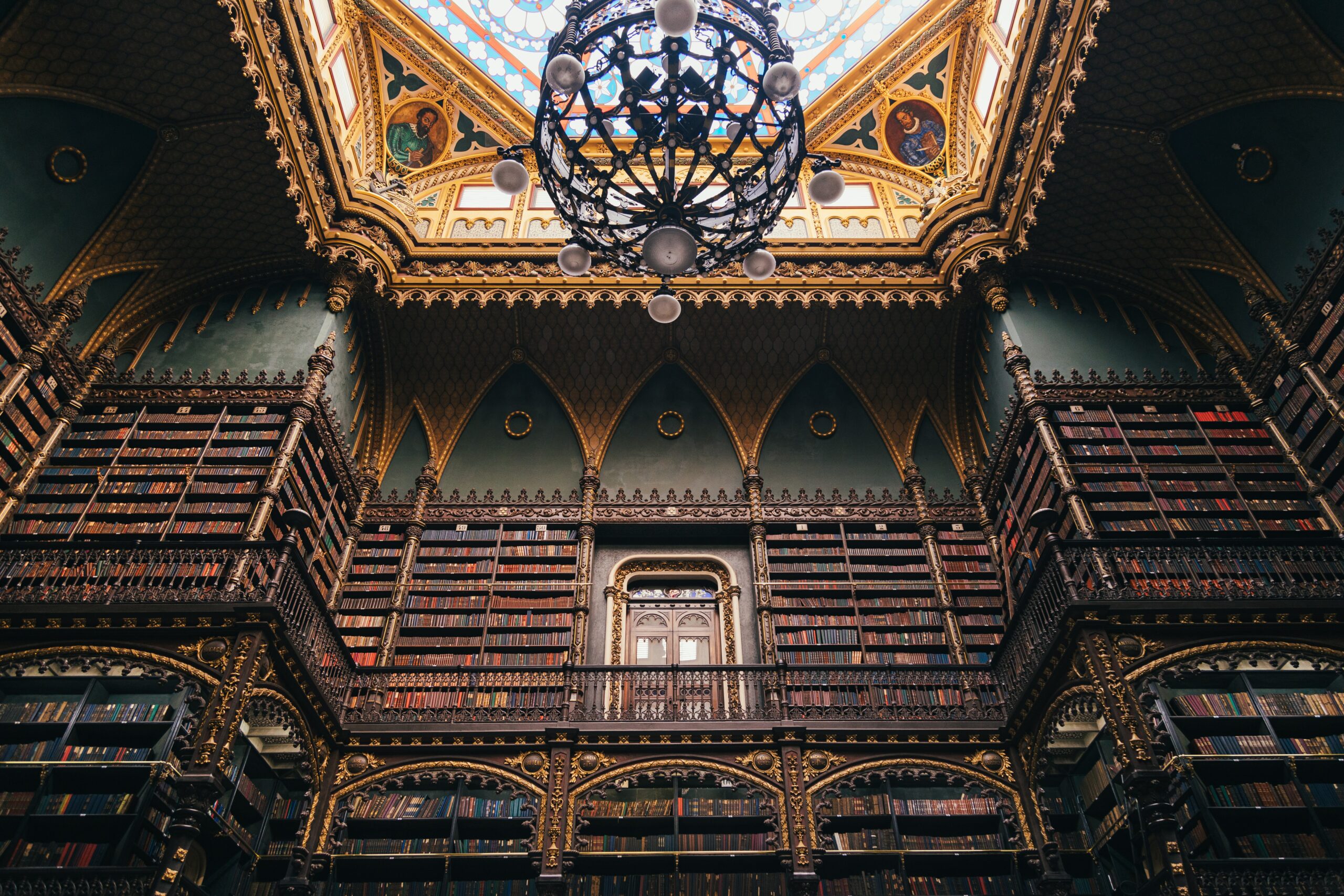 Founded in 1837, the institution holds the largest collection of Portuguese literature outside of Portugal and was elected many times as one of the most beautiful libraries in the world. It's breathtaking and actually still relatively unknown (even to locals!), but so worth the visit. Better yet, there is no entrance fee!
7. Porto Maravilha
Hop on the VLT tram from the city center to get to one of Rio's most recently restored areas, the Porto Maravilha ("Wonderful Port," in English).
There, you can visit the Museum of Tomorrow, a modern construction designed by Spanish architect Santiago Calatrava, for R$30 (≈ C$7). Inside, the exhibits focus on sustainable cities and designing an ecological world. You can also walk along Olympic Boulevard to appreciate the largest mural created by a team in the world.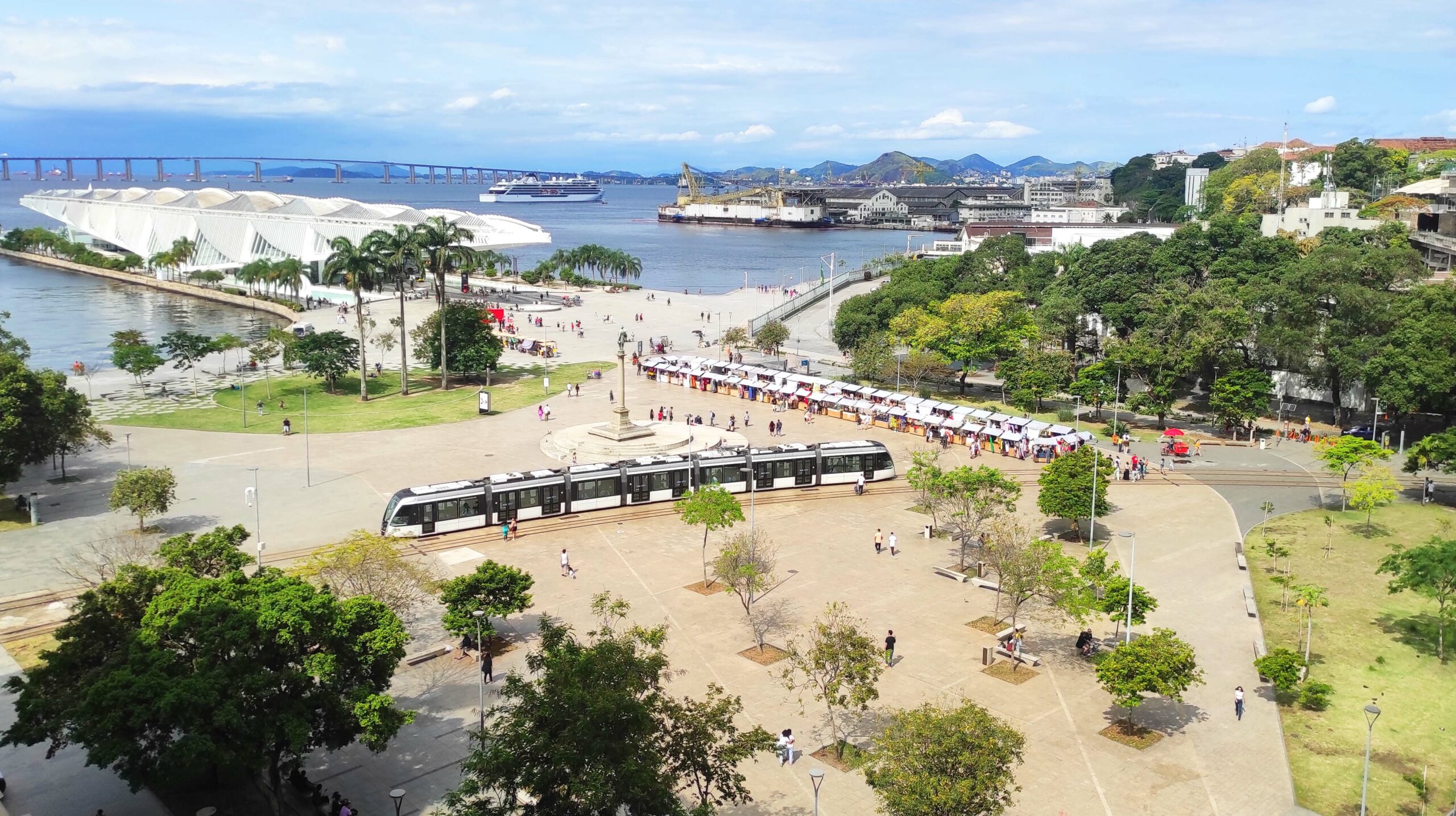 Also on that same boulevard is the biggest aquarium in South America, the AquaRio. Prices for a visit start at R$70 (≈ C$18). I wasn't super into it when I visited back in 2018, so I can't say it's a must for me, but it can be a great place if you're traveling with kids or if marine biology is your thing!
And since you'll be in the area, you can also enjoy some traditional carioca food and beer at Ladeira Bar. The restaurant is located at the entrance of Morro da Conceição, a neighborhood consisting of century-old townhouses and workers' quarters, which is a nice place to visit for its historical value.
8. Pedra do Sal
There are many options if you want to enjoy Rio's nightlife and especially one of Rio's oldest traditions, the Roda de Samba ("Samba Circle," in English). But if I have to pick one to represent all others, the choice is easy: the samba party at Pedra do Sal ("Rock of Salt," in English) is the place to be.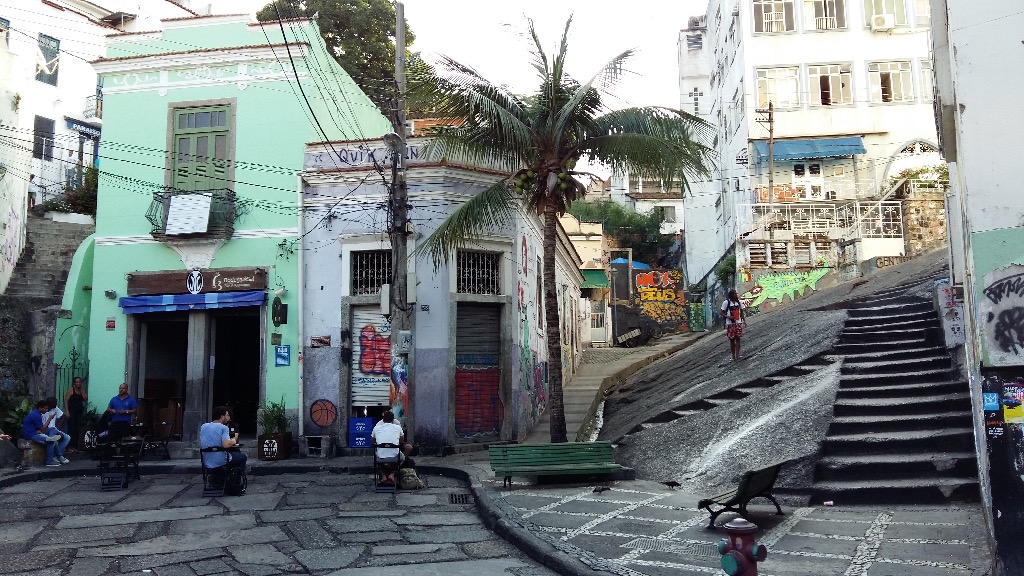 The Pedra do Sal is a set of steps carved into stone located at the heart of Rio's "Little Africa" — an area that took shape after freed slaves started setting their houses there, forming a quilombo village. So, by visiting, you not only get to enjoy the music, but you also get to check out this beautiful representation of Rio's Afro-descendant community.
Go there on a Monday night for the traditional Monday Samba, but really, every day's a party day at Pedra do Sal. Check out their Instagram for the week's schedule and be ready to try Brazil's traditional cocktail, the Caipirinha, maybe while attempting to do some of the samba dancing steps (spoiler alert: it's not as easy as it looks, but the Caipirinhas are sure to help!).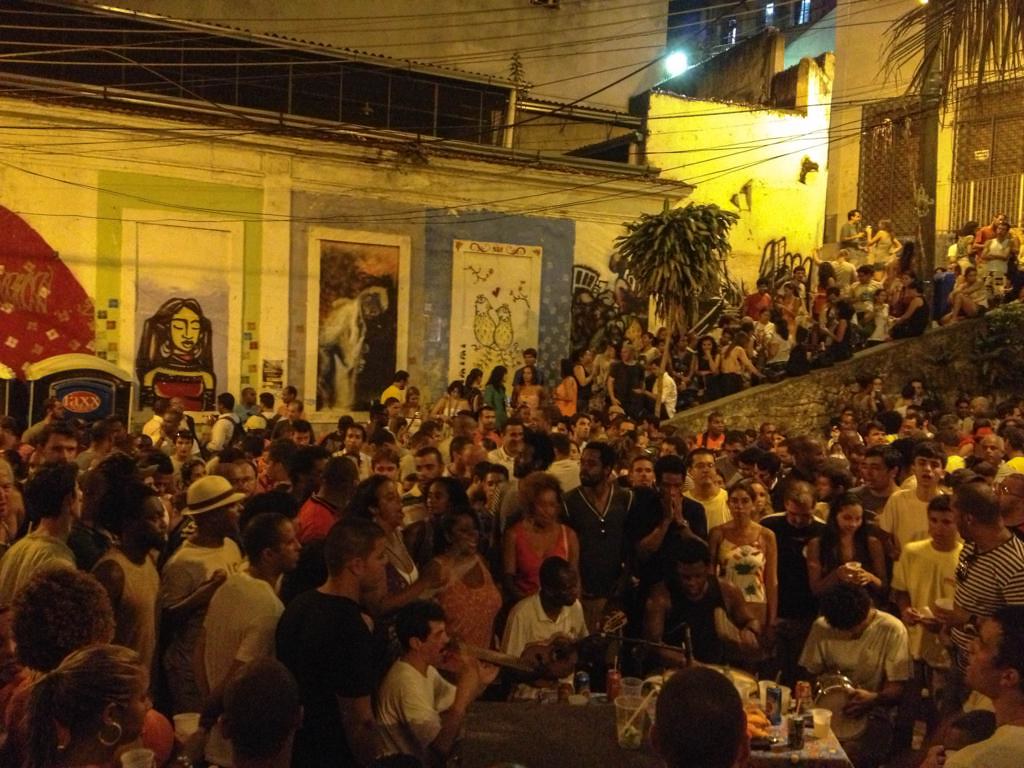 9. Bhering Factory
This is 100% a personal favorite and maybe not what you'd expect to see during your visit to Rio.
As the name implies, the Bhering Factory was founded in 1880 as the 1st chocolate factory in Brazil. After the company closed, the building was left to fall to pieces until it was reclaimed by local artists who now use its abandoned rooms as their own studios.
Since then, many local businesses have started hosting parties and events at the location, and the outcome is impressive. If you look at it from the outside, the place is simply one more abandoned building, but once you're inside, you're faced with an explosion of art and culture.
Entrance is free, and you can check out their Instagram account to know more about all sorts of events that happen weekly, from food markets to art expositions and musical performances.
Okay, the Carnaval is not really a location but an event, but I'd be remiss if I didn't mention Rio's biggest festivity in this post.
The festival itself is a national holiday that takes place either in March or February — it changes every year based on when Easter falls, so be sure to double-check the dates if you want to be in Rio for it. In 2023, it's set to take place from February 17 to 25.
Officially, the heart of the Carnaval holiday happens from Friday until Wednesday morning, the last day being Ash Wednesday (Quarta-feira de cinzas, in Portuguese). But the party itself and the official parades will happen for a couple of weeks during that time.
Every Brazilian state has its own ways of celebrating, but in Rio, the festivities take massive proportions.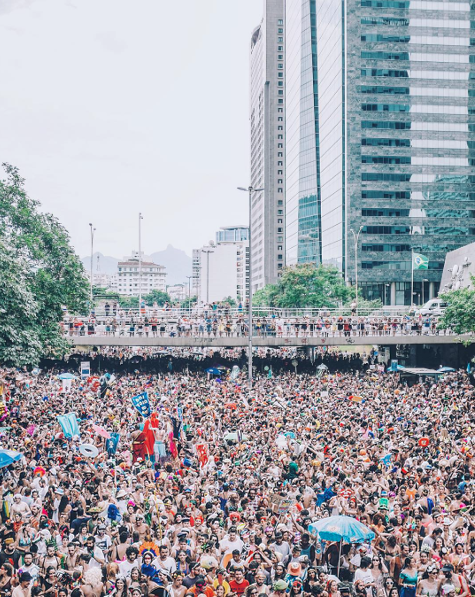 There are basically 2 different events happening during Carnaval.
The Sambadrome Marquês de Sapucaí is where the "official" carnival happens. The best qualified "samba schools" perform at the samba parade — they each have a theme and at the end of the festivities, a winner is selected by official judges.
It's one of the strongest traditions in Rio and if you ask around, every single person in the city will have a favorite school they've always rooted for.
You can get tickets to watch the parade for as low as R$118 (≈ C$30), but they sell out quickly, so this will require some planning ahead.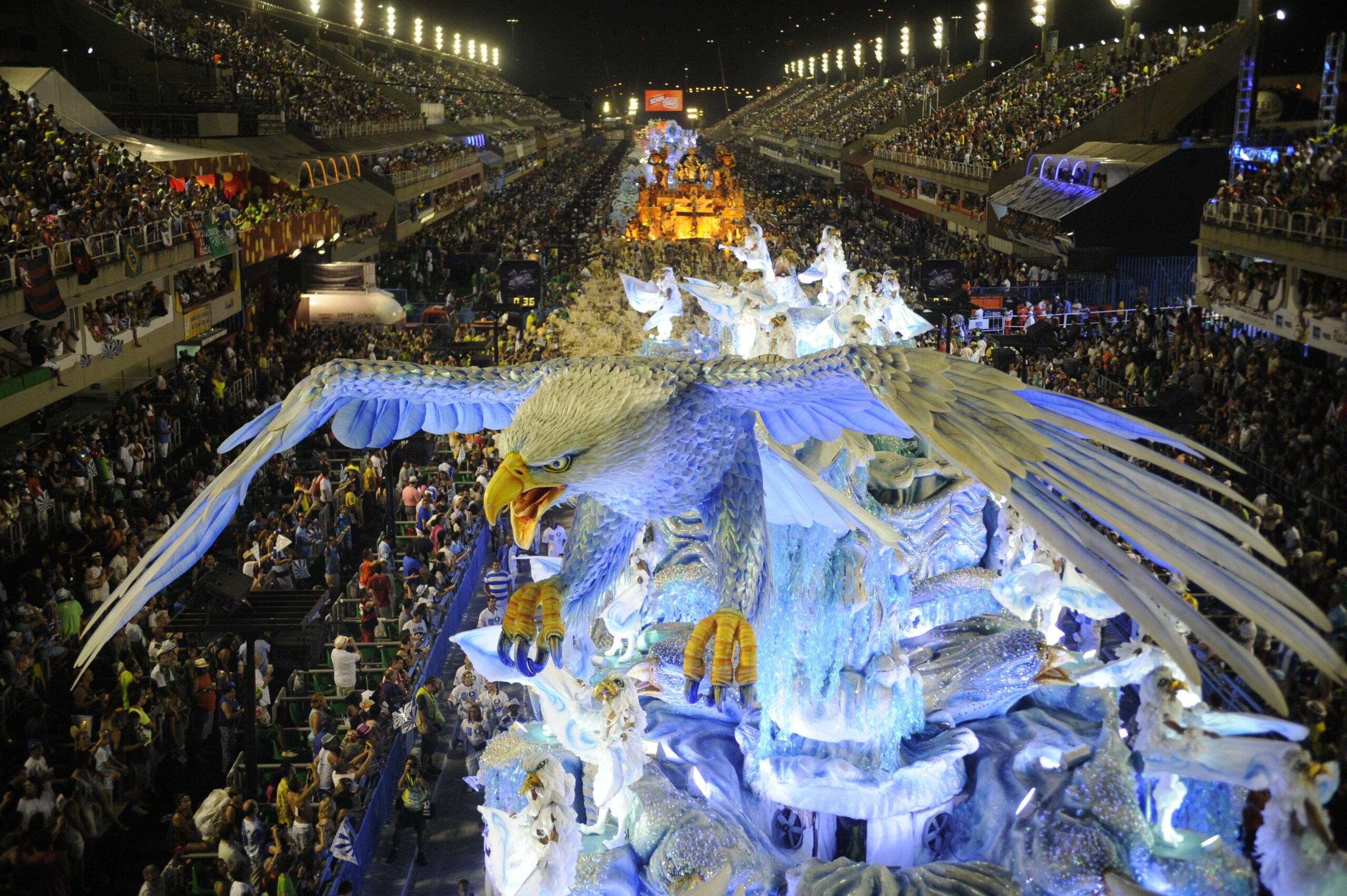 The second part, and really the most intense one, is the street parties.
For the 6 days of the Carnaval, the entire city changes. There are official and unofficial parades happening in every neighborhood at all times.
It's common to walk around in the streets and cross paths with people dressed up in various costumes (and you'll find glitter everywhere). There will be people partying everywhere!
The parades are all free and everyone is welcome. You can find a schedule for the official parades, but you'll have to rely on word of mouth for the unofficial ones.
It's really worth it. The Carnaval is a once-in-a-lifetime experience, and if you're into parties, I couldn't recommend it more.
11. Hiking trails
Considering its natural biodiversity, it's not surprising that Rio has a lot of options when it comes to hiking. Here are some of my favorites.
The Corcovado
If you're physically prepared, you can hike up the Corcovado Mountain to reach the Christ the Redeemer statue (one of my top places to visit; read about it in the 1st part of this post).
Be ready for a 6-hour challenging trek. The statue is located 709 meters above sea level, after all. But you'll get the best reward when you get to the top.
The Sugarloaf
As with the Corcovado, hiking up the Sugarloaf is also a good option if you don't feel like going up the traditional touristic way (via cable car) but would rather use a less traditional method.
You can either walk up the Urca Hill on a 2.7-kilometer trail (about 30 minutes uphill), which is very doable. Or, if you're feeling even more adventurous, you can also hike and rock climb up Sugarloaf Mountain.
Pedra da Gávea
The Pedra da Gávea peak rises 844 meters above sea level in the Tijuca National Park. You can hike up to the summit in about 3 hours. Not thrilling enough? Then why not jump down the peak towards Pepe Beach on a paraglider?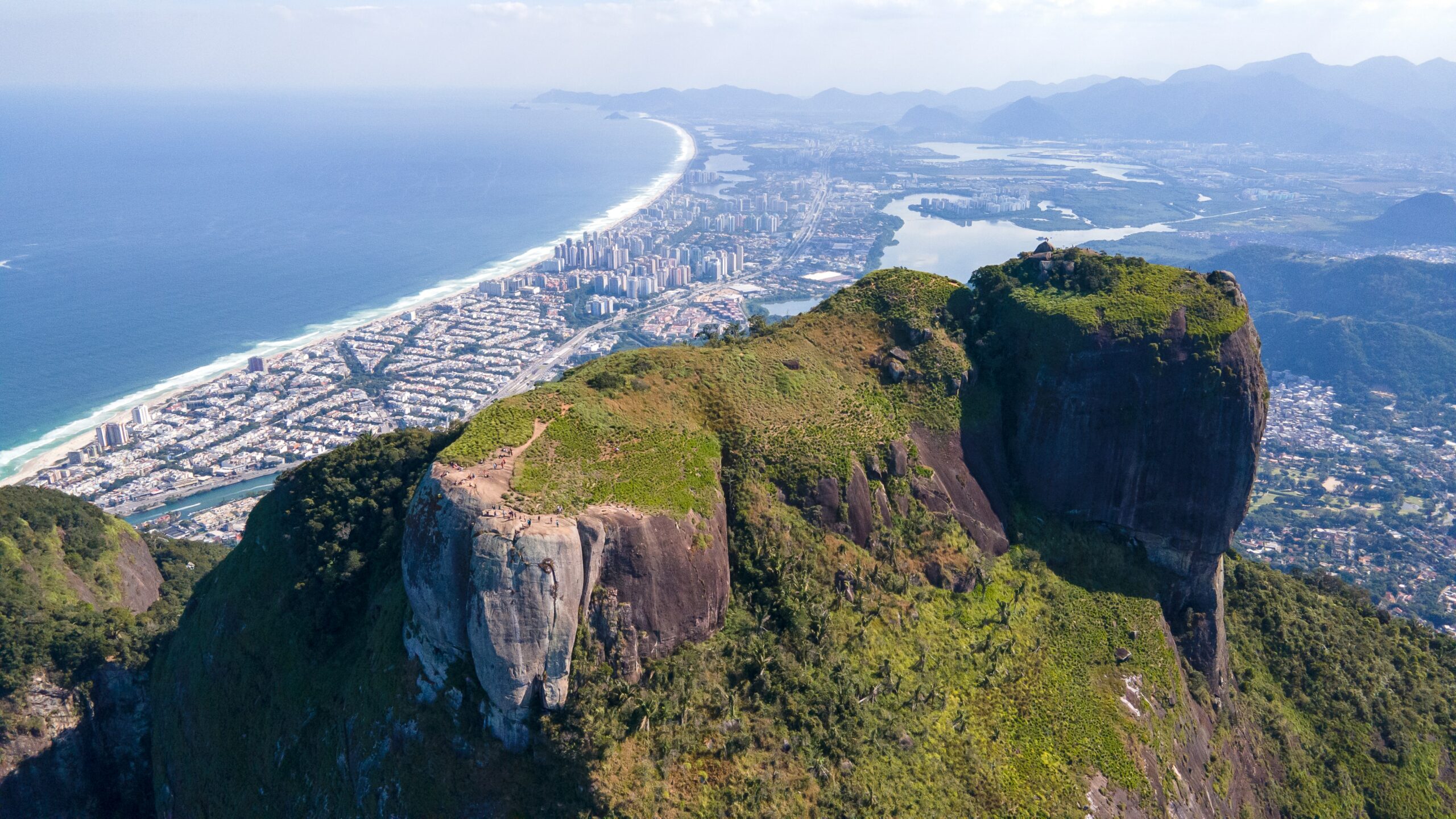 Telegraph Stone
Known for its interesting rock formation that allows visitors to snap a pic while pretending to be hanging on the edge of an abyss, the Telegraph Stone (Pedra do Telégrafo, in Portuguese) is located in the Pedra Branca State Park.
The entire hike takes about 50 minutes, reaching an elevation of 345 meters.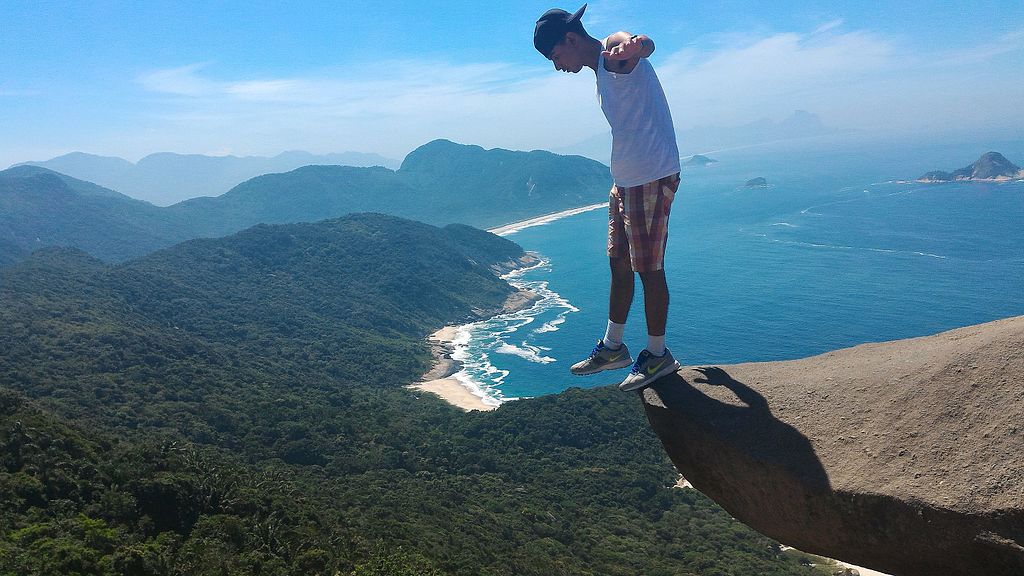 12. Day trips
If you come to Rio for a longer visit (as most travelers do), you might take the opportunity to do a quick day trip to one of the nearby cities.
There are a lot of companies that offer guided excursions to many of the popular destinations, but if you're like me and enjoy a bit more independence in your travels, rest assured that buying a bus ticket is really not that expensive or complicated.
Here are a few details on the most popular spots nearby.
Arraial do Cabo
I mentioned this one in my top favorite lesser-known spots in Brazil. Arraial do Cabo is known as the "Brazilian Caribbean" and is seriously gorgeous.
It does get packed with tourists, so if peace and quiet are more your things, you can travel to one of its more isolated neighborhoods, Figueira, to appreciate some calmer (and in no way less beautiful) spots.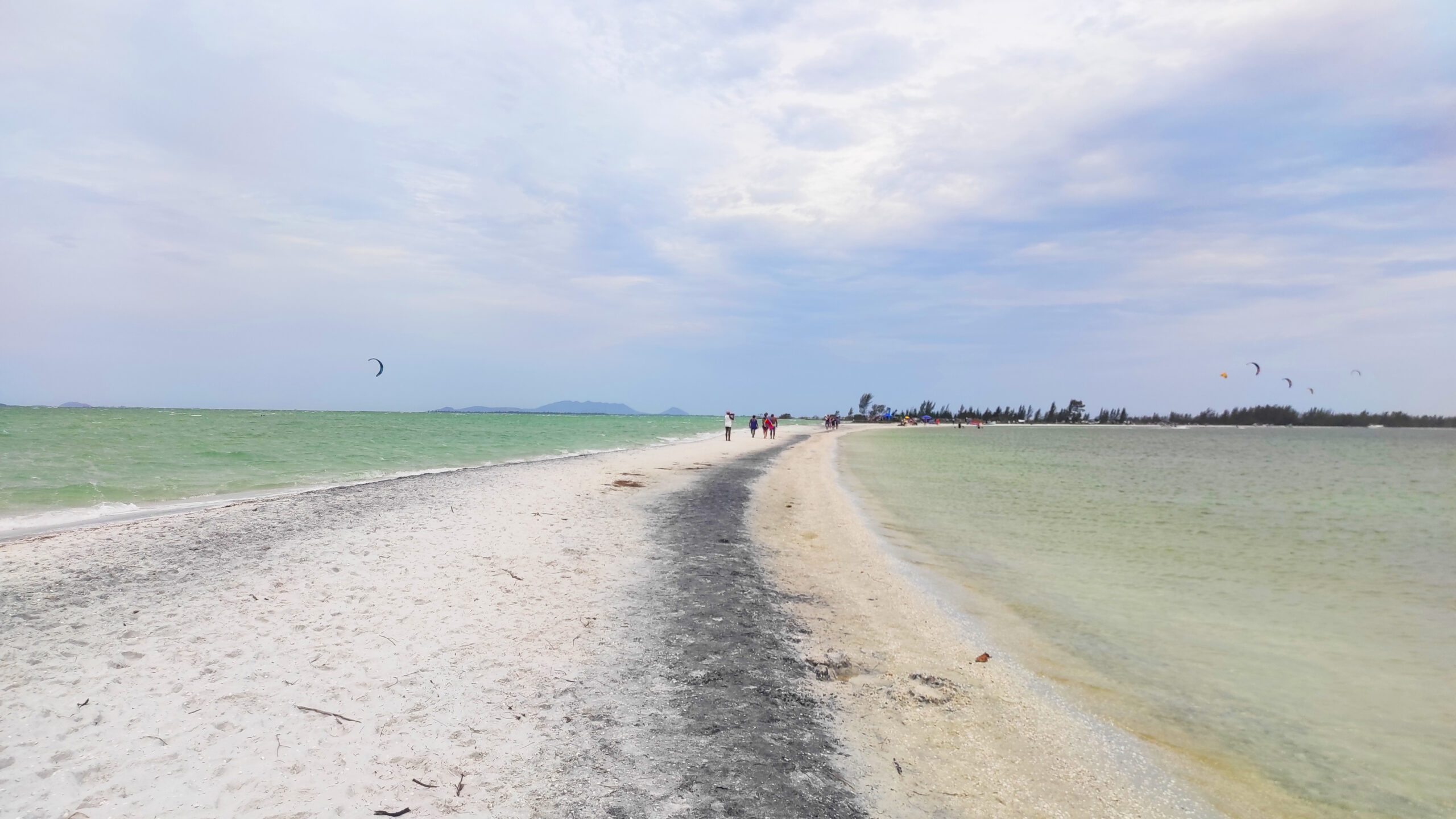 Búzios
One of the most famous cities in Rio de Janeiro's Lake District, Armação de Búzios (or Búzios) is considered to be a Brazillian resort town.
It has an incredible number of beaches, including Ferradura Beach and Geribá Beach. Walk around the cobblestone Rua das Pedras ("Stone Street," in English) for a peep into the city's buzzing nightlife.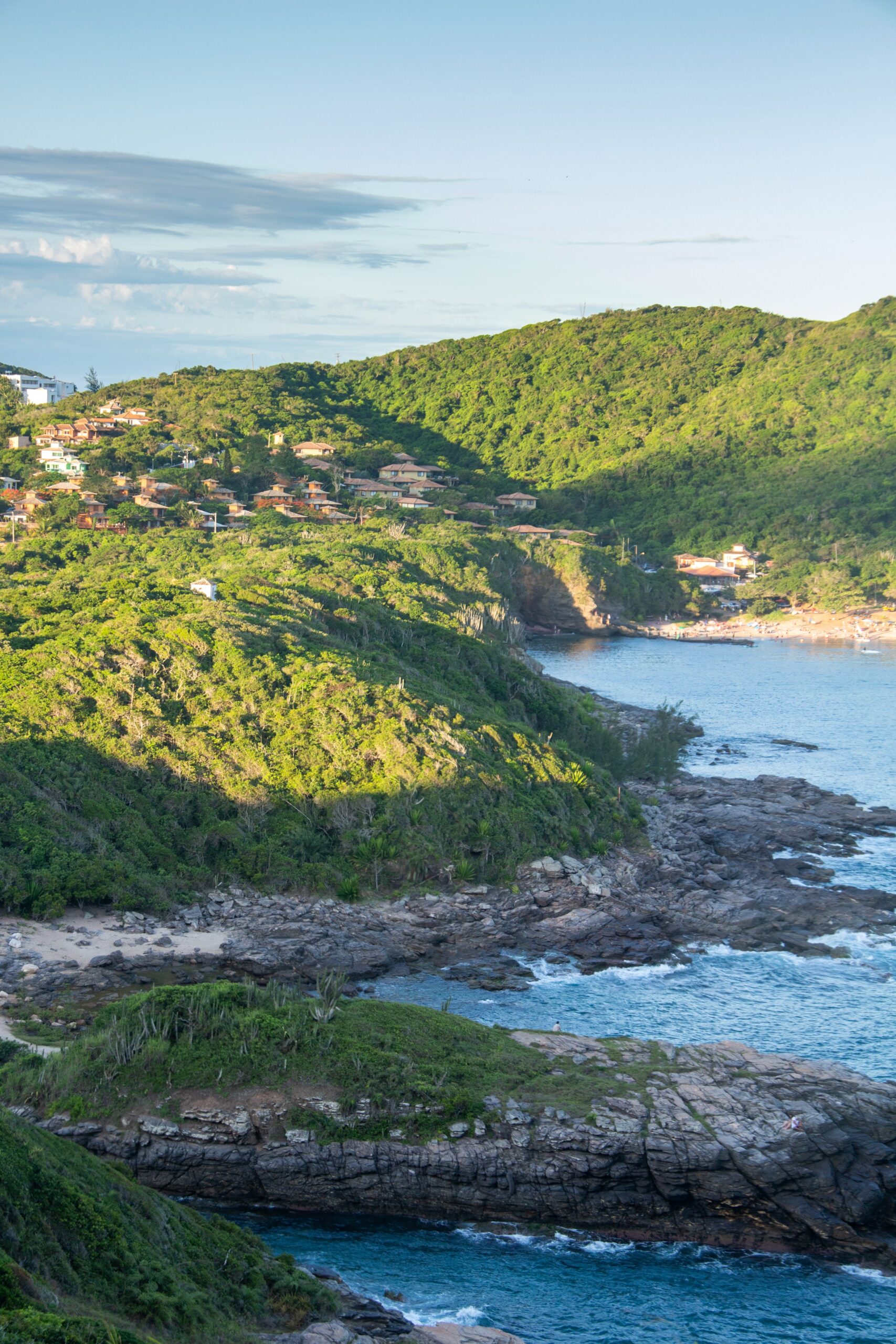 Ilha Grande
Located 150 kilometers from Rio de Janeiro, Ilha Grande ("Big Island," in English, not to be confused with the famous Hawaiian one) is known for being a surfing paradise.
Since we're talking about an island, some planning is required to get there without an excursion guide, if you want to save money of course, but also travel more authentically.
First, you have to travel to 1 of 3 destinations: Angra dos Reis, Mangaratiba or Conceição de Jacareí (Angra dos Reis being the most popular and very much worth a visit while you're there).
From one of those areas, you can then either rent a boat or take the ferry to Ilha Grande.
But it's all worth it! You'll get to see the beautiful Atlantic forest, the very popular Lagoa Azul ("Blue Lake," in English), and the 19th-century Saint Sebastian Church.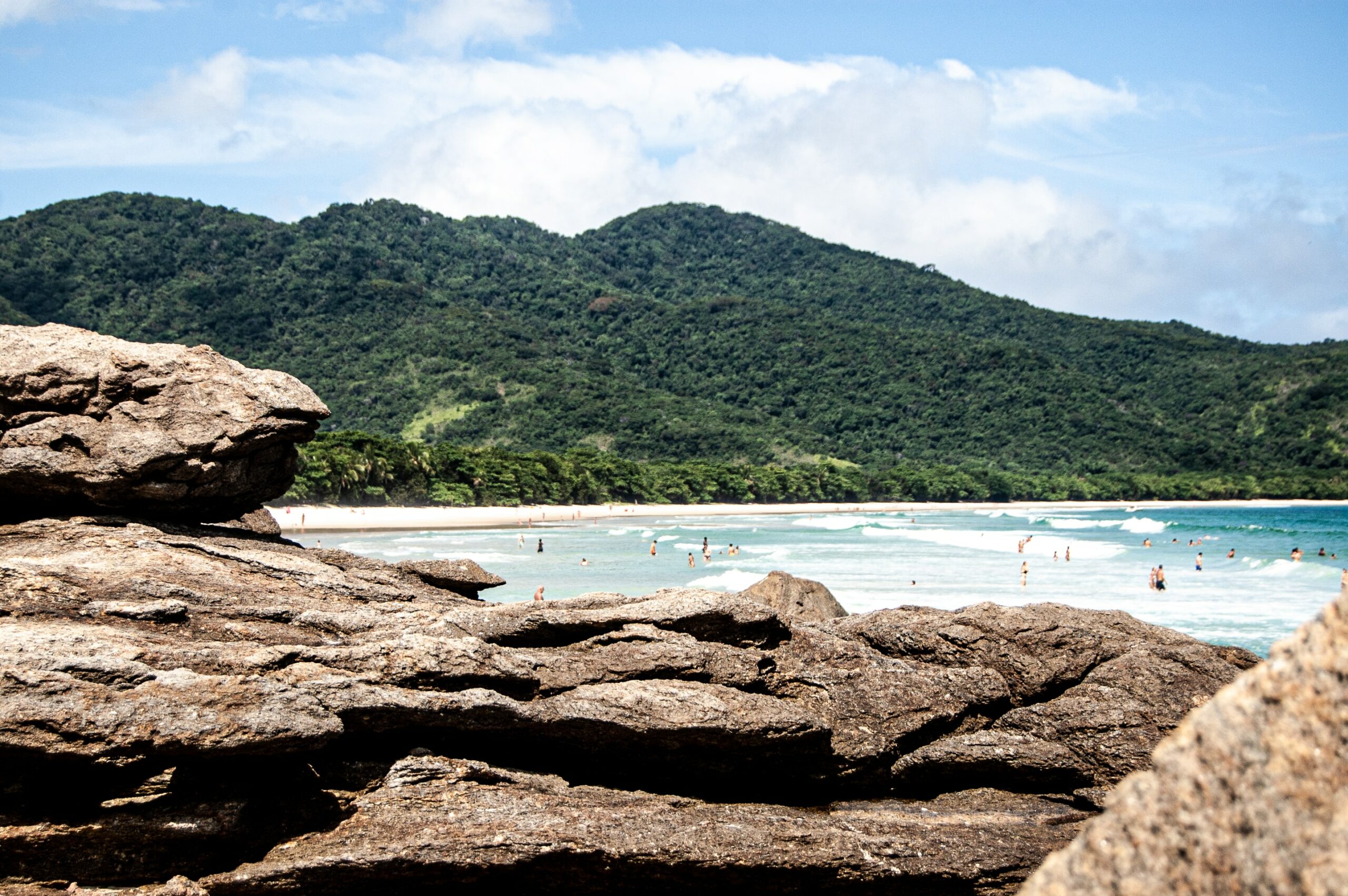 Petrópolis
Known as the "Imperial City," the city of Petrópolis was founded in 1845 under the sponsorship of Brazil's second emperor, Pedro II.
It served as Rio de Janeiro state capital from 1894 until 1903, and a lot of the old monarchy's possessions still remain in the ornate royal palace, which became the Imperial Museum.
Want more inspiring content and insider travel tips?
Summary
Rio de Janeiro is one of the most diverse cities in the world. The city's nightlife and paradisiac beaches are very well known, but what if I tell you there's a whole lot more to enjoy in the "Wonderful City"? These are my 12 favorite spots as a local and they're great options if you ever visit the city.
What would you like to know about Rio de Janeiro? Tell us in the comments below.
See the deals we spot: Cheap flights
Explore awesome destinations: Travel inspiration
Learn pro tricks: Travel tips
Discover free travel: Travel rewards
Featured image: View of the Sugarloaf Mountain (photo credit: Raphael Nogueira)
Share this post to help us help more people travel more for less: