Let's start with a bit of a different post this morning… one that's not really about traveling, but rather about planes. I had the chance to visit a WestJet hangar in Toronto in 2018, and I want to share with you my experience through photos for those who want a behind-the-scenes look at the aviation world.
It was mainly to make you want to join me for a unique open house event to go behind the scenes of an airport and get up close and personal with planes like this (and even go into a cockpit), if you're in Québec.
In my case, not only do I love traveling, but I also love flying… and anything plane-related for that matter (yes, I'm an AvGeek; an aviation geek).
There's a reason I'm incapable of not buying a good flight deal when they pop up on our cheap flight deals page! Because flying itself is amazing!
Background of my WestJet hangar visit
Back in September 2018, I went to Toronto for a travel rewards conference. And by the way, my 2nd invitation to meet me in person this month is also in Toronto, where I'll be a speaker on that exact topic!
Anyway, on the opening night 4 years ago, one of the organizers got us a VIP visit to the WestJet hangar at the Toronto airport (YYZ) since he worked for WestJet — more specifically for the WestJet Rewards program, which you may know from the WestJet RBC World Elite Mastercard or the WestJet RBC Mastercard.
This hangar visit was a first for me, but a couple of months before, I had another great experience for an AvGeek, which was the inaugural flight of Canadian ultra low-cost carrier (ULCC) Swoop (and since then, I've been able to experience that again with another ULCC, Lynx Air, last April).
So here's my WestJet hangar visit in 10 pictures (sorry for the picture quality, I bought a nice Google Pixel 6 phone to take better pictures so it won't happen again at least).
1. The first look
We can see these hangars on the side of the airport runways and taxiways, but we never realize just how enormous they are! It's insane to see the sheer size of the building from the inside!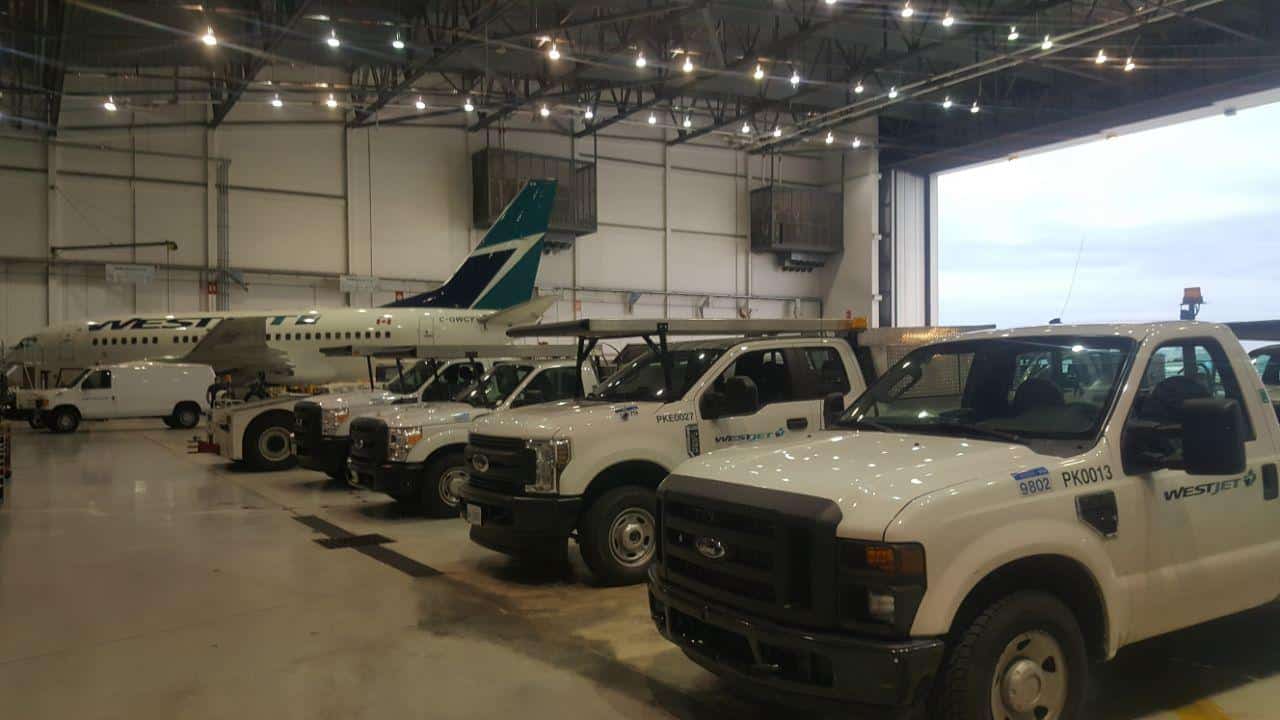 2. Enormous!
Here's another angle to show you just how huge it is. No less than 4 Boeing 737s (the most common single-aisle aircraft) can be parked in the hangar at the same time. The ceiling is very high as well.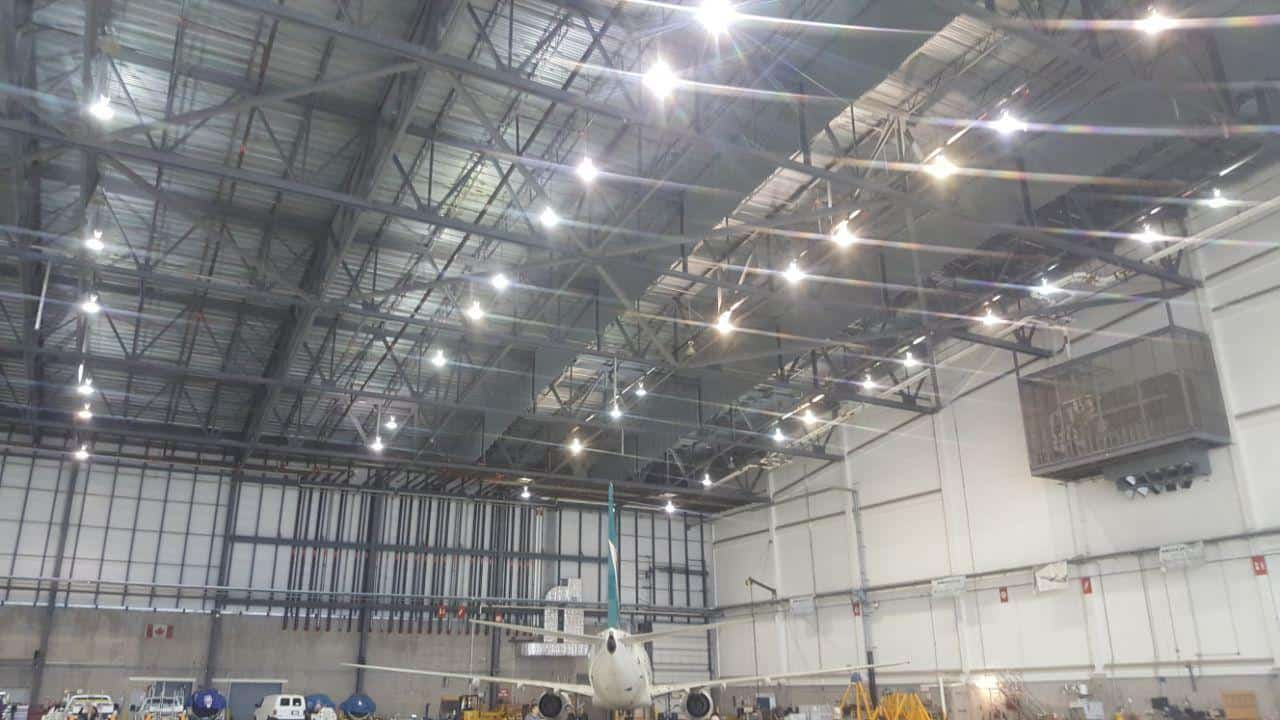 3. The view from the front
The plane in the hangar during our visit was a Boeing 737-600 delivered to WestJet in August 2006, so it was an old plane (12 years old at the time of my visit).
Did you know that all this information is public? If you take note of the plane's registration number printed on its side (or if you find it online with your flight number), you can see the details of this specific plane (C-GWCY, in this case). I'll do a detailed post on this if some of you are interested.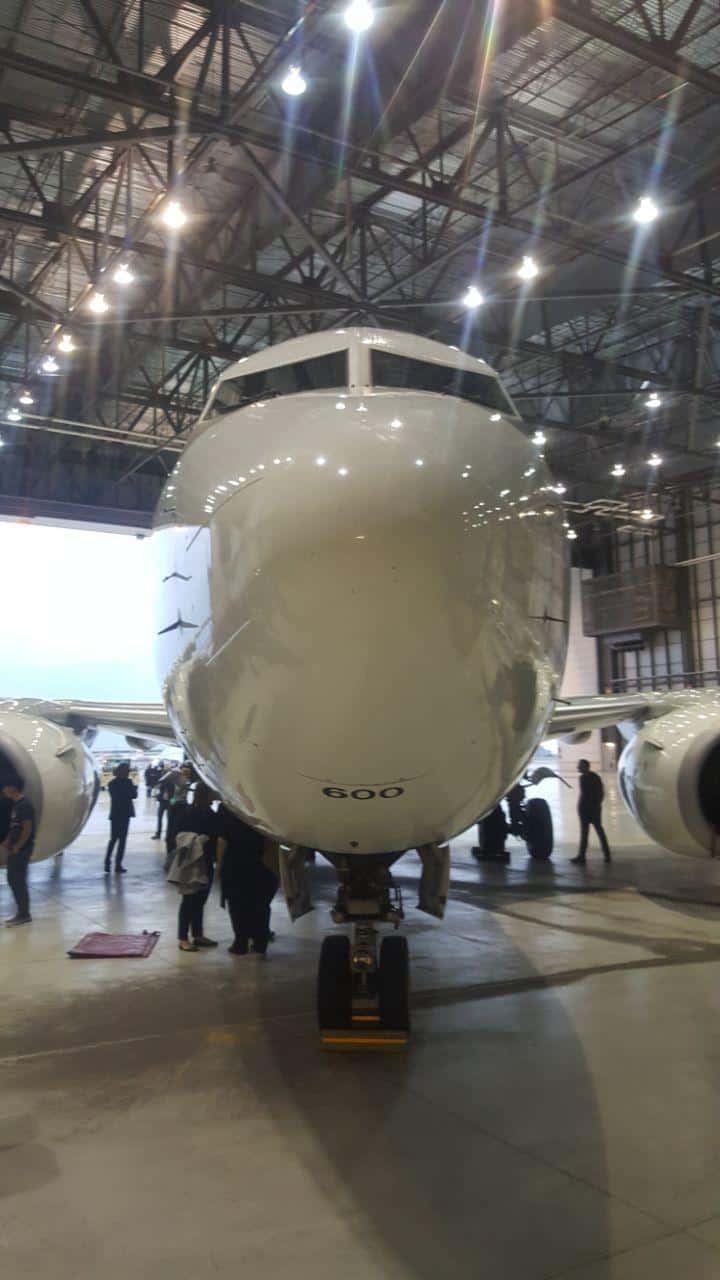 4. Highlight: being inside the engine!
Okay, it's not as exciting as swimming on the edge of the world's largest waterfalls… but it's still something you don't get to do every day.
I'm about 6 feet tall, to give you an idea of how big a plane engine is, even for a single-aisle aircraft. The photos don't convey the size very well, but it's really impressive!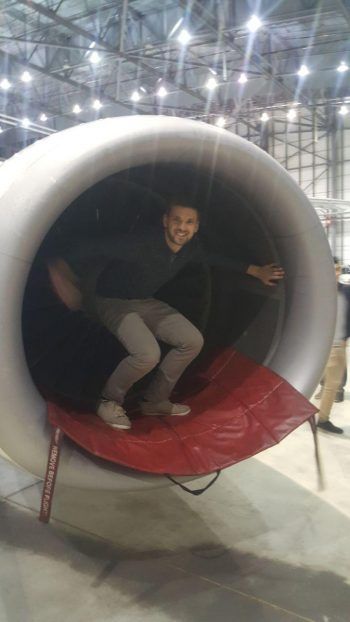 5. Little engines
Here's one last angle. Another thing to know is that these are engines of single-aisle planes, definitely not the biggest ones out there. The ones on this 737-600 have a diameter of 61 inches.
To give you an idea, the engines of the Boeing 777X, which will launch in the next few years, will have a diameter of 132 inches (twice the size of this one). Actually, it's about the size of the Boeing 737's fuselage, the one that's in my pictures. Yes, the diameter of the engine of the plane (777) is almost be the same as the diameter of the entire plane (737).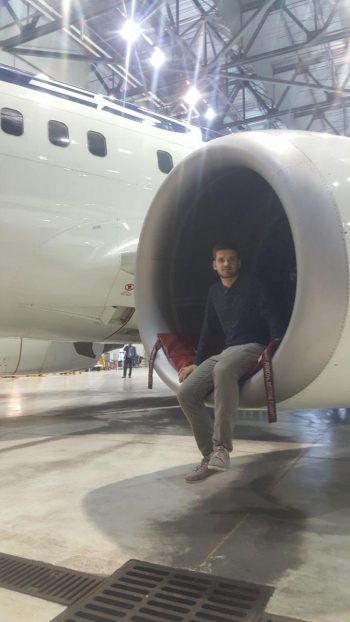 6. From below
It was also the first time I was able to lie beneath a plane to see underneath it.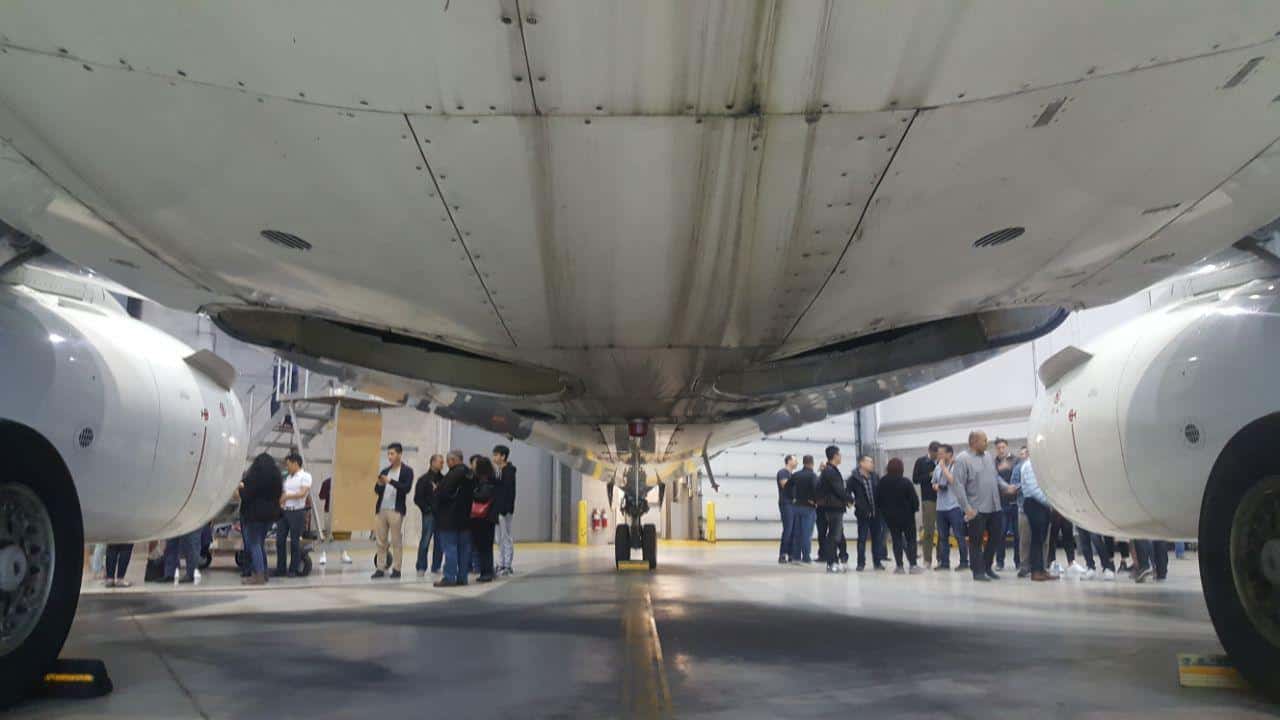 7. For those who love their luggage
If you follow us regularly, you know that one of our best travel tips is to join #teamcarryon, which is to travel only with a carry-on bag.
It's easy and doable (detailed guide coming soon), but I know many of you love their cumbersome luggage, so I went into the luggage compartment for those curious to see what it's like inside (I had never seen that before).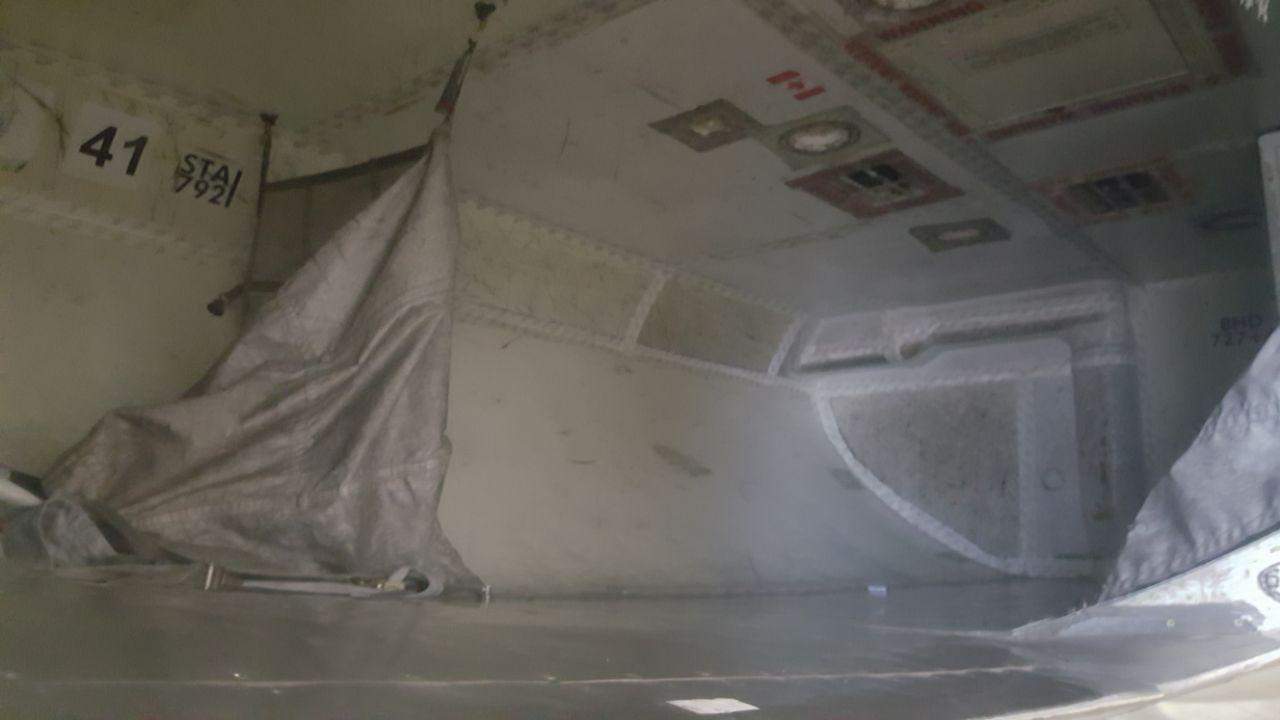 8. Outside the landing gear
When we see the landing gear come out, we don't realize the size of the opening… nor what it looks like inside.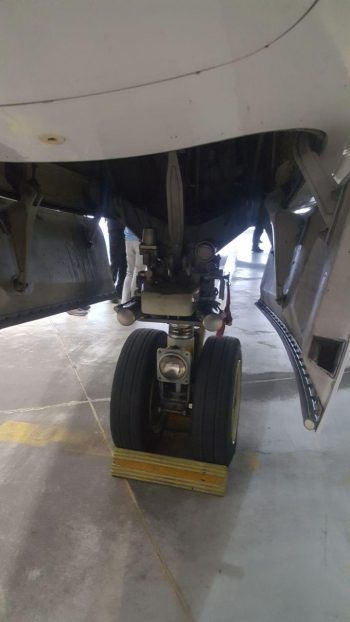 9. Inside the landing gear
Here's what you see when you go inside the compartment from where the wheels come out… in case you still doubt the complexities of a plane!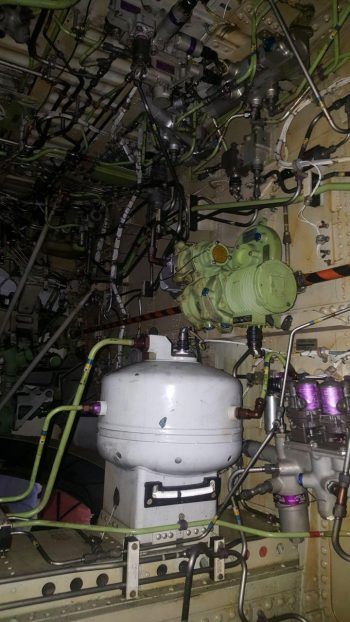 10. Pearson from a new angle
If you travel a bit, chances are you've been to the huge Toronto-Pearson airport (looking at my records, I've been there 40 times even if I've never lived in Toronto!!!). It's the busiest airport in Canada, the 10th busiest in North America, and the 30th busiest airport in the world.
From the front of the hangar, you can look out towards the terminals for a change of perspective, which is rather special. The sight of the Toronto skyline with the CN Tower and the huge planes passing by adds a strange sensation of being outside in the dead center of an airport.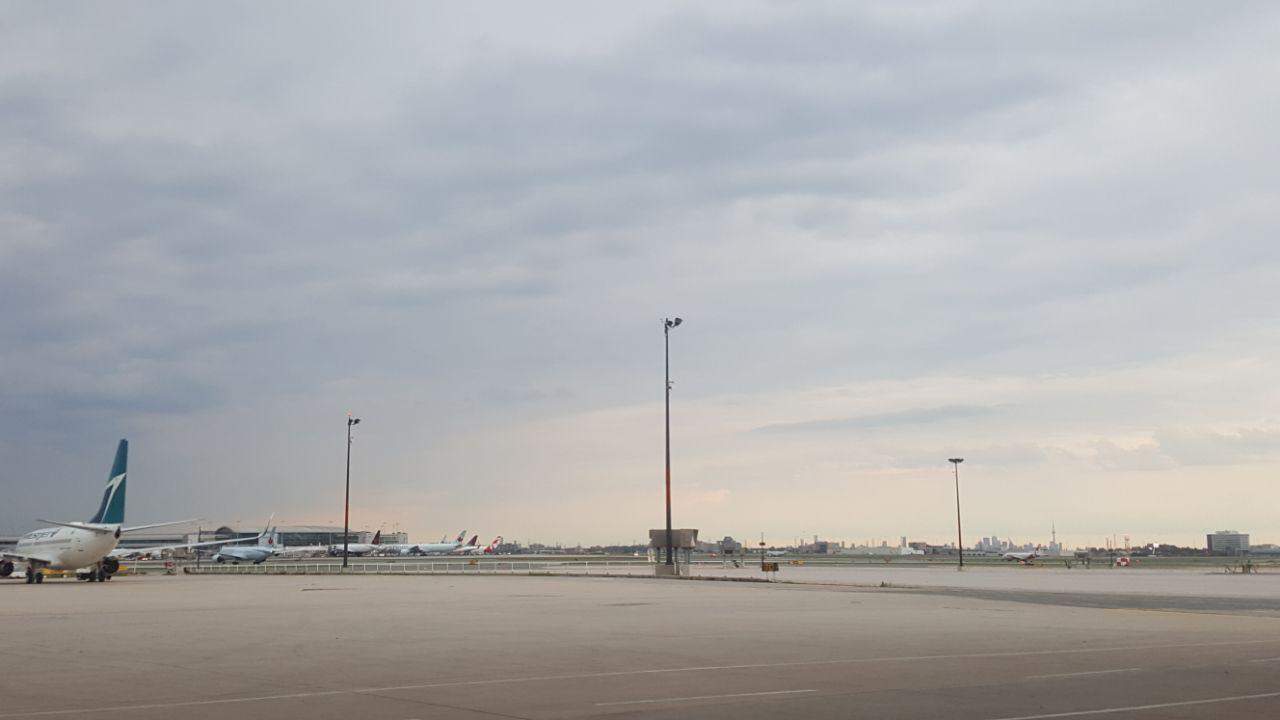 Want to get more content for aviation geeks?
Summary
For an aviation geek, it was a unique experience to be able to see a plane up-close and personal. It reminds you of just how big commercial airplanes are!
What would you like to know about what's behind the scenes of an airport? Tell us in the comments below.
See the deals we spot: Cheap flights
Explore awesome destinations: Travel inspiration
Learn pro tricks: Travel tips
Discover free travel: Travel rewards
Featured image: View upon entering the hangar (photo credit: Andrew D'Amours/Flytrippers)
Share this post to help us help more people travel more for less: