If you want to talk about travel in person, you have 2 opportunities to do so in October. I'll be speaking at a conference for travel rewards enthusiasts, and, if you're in Québec, in my role as chair of a lesser-known airport's development committee, I'll be welcoming you to a truly unique open house event.
We do live videos every month to interact with you, but everything is always better in person.
There's nothing that makes me happier than running into Flytrippers readers at airports or while traveling, as it happens quite often, surprisingly (or when I'm staring at a grocery store display to take advantage of the gift card tip, as it happened recently 😅).
By the way, I added other opportunities to meet me in person year-round as a bonus at the end of the post, which could allow you to try out airport lounges if you're not yet convinced of how great they are!
I'll give 2 presentations on travel rewards at The Travel Summit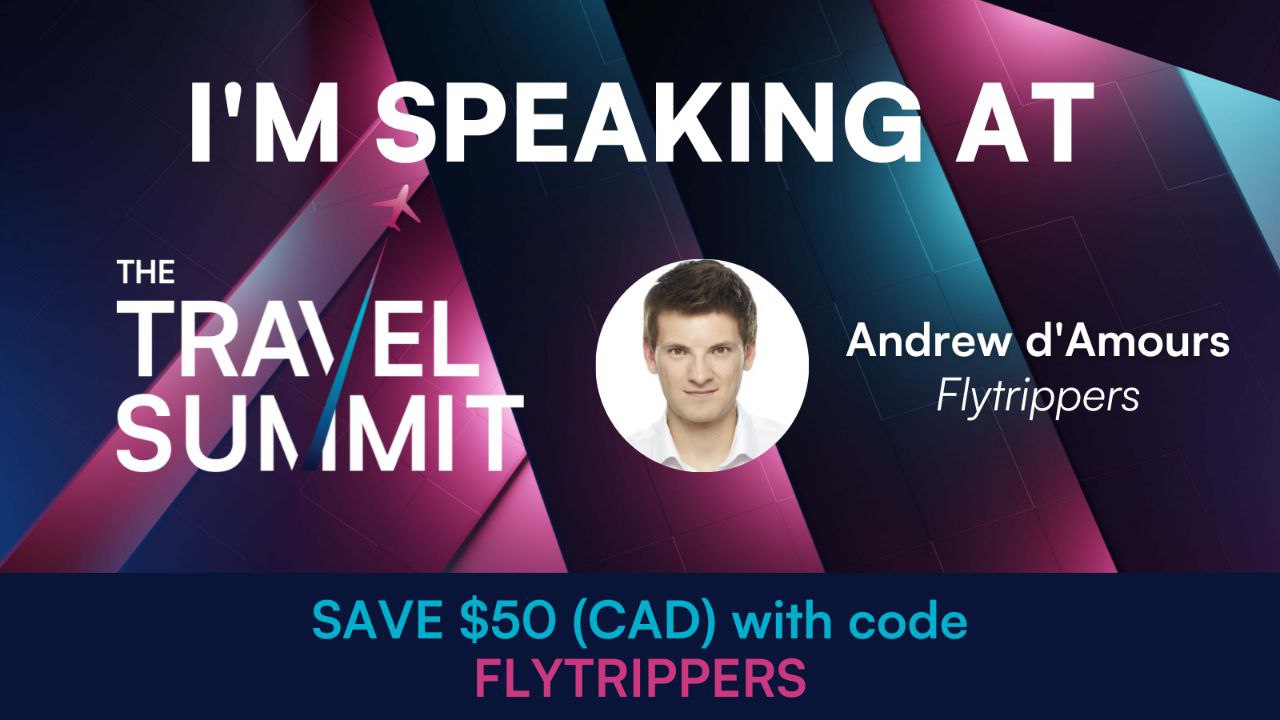 When: Weekend of October 29 and 30
Where: Metro Toronto Convention Centre
Cost: $50 discount with code FLYTRIPPERS ($349)
How to register: Tickets for sale on the official website
I'll be a speaker at The Travel Summit in Toronto, along with several other experts in this fascinating and lucrative field, so if you're interested in taking your travel rewards knowledge to the next level, this is a great opportunity to do so in person.
For those who are already travel rewards pros, you'll get a lot of bang for your buck, for sure.
But if you're a beginner and want to become a travel rewards pro and learn how to get lots of free travel, a crash course like The Travel Summit is the way to go.
We have plenty of resources here on Flytrippers too if you want to discover this wonderful world, and we will continue to publish them regularly so you can enjoy free travel too!
By the way, those of you who signed up for our special free newsletter about travel rewards will get lots of content next weekend about the deals that just ended, but also about all kinds of topics!
We'll also be doing another free webinar for beginners on December 6.
At The Travel Summit, my presentations are on gaining access to airport lounges and reaching airline elite status without flying, but there are literally dozens of other sessions that are just as interesting!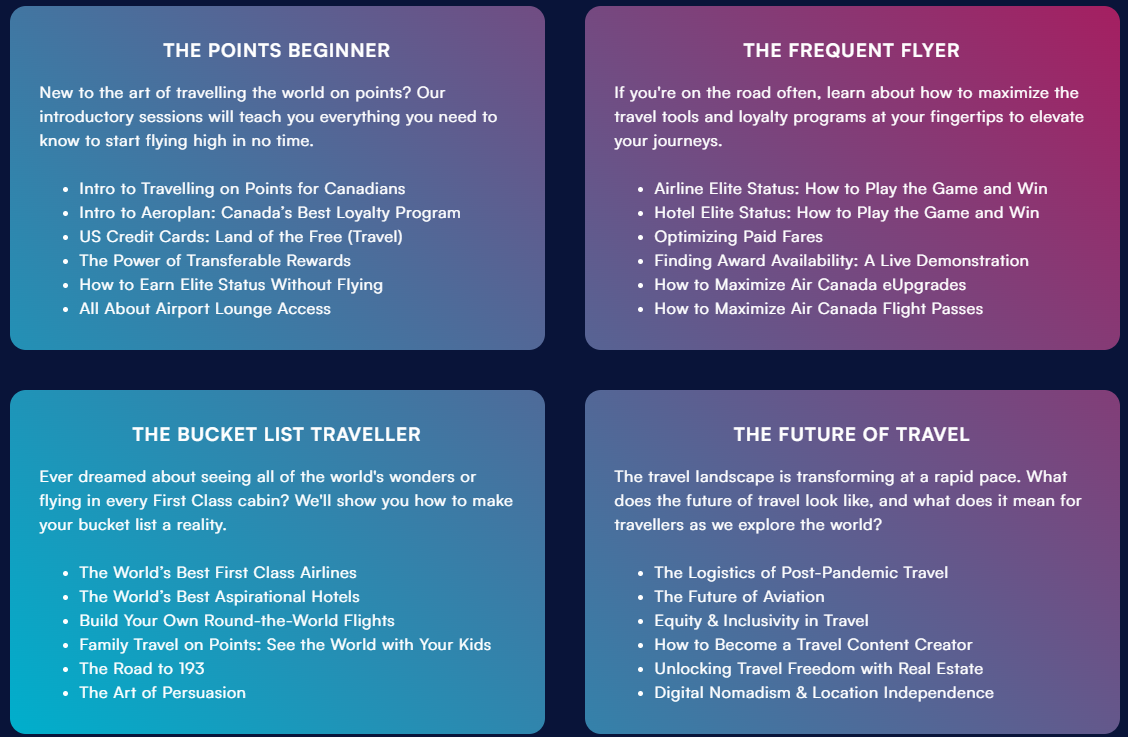 You could also win some great prizes! The sooner you buy your ticket, the more prizes you can win! Right now, you can win a Monos carry-on suitcase and the last prize will be revealed on October 10.
As mentioned, I have a promo code that gives you $50 off your ticket (use code FLYTRIPPERS).
If you're coming, let me know so we can find some time to chat there, because like I said, I really enjoy meeting our Flytrippers fans!
I'll be at the Trois-Rivières airport open house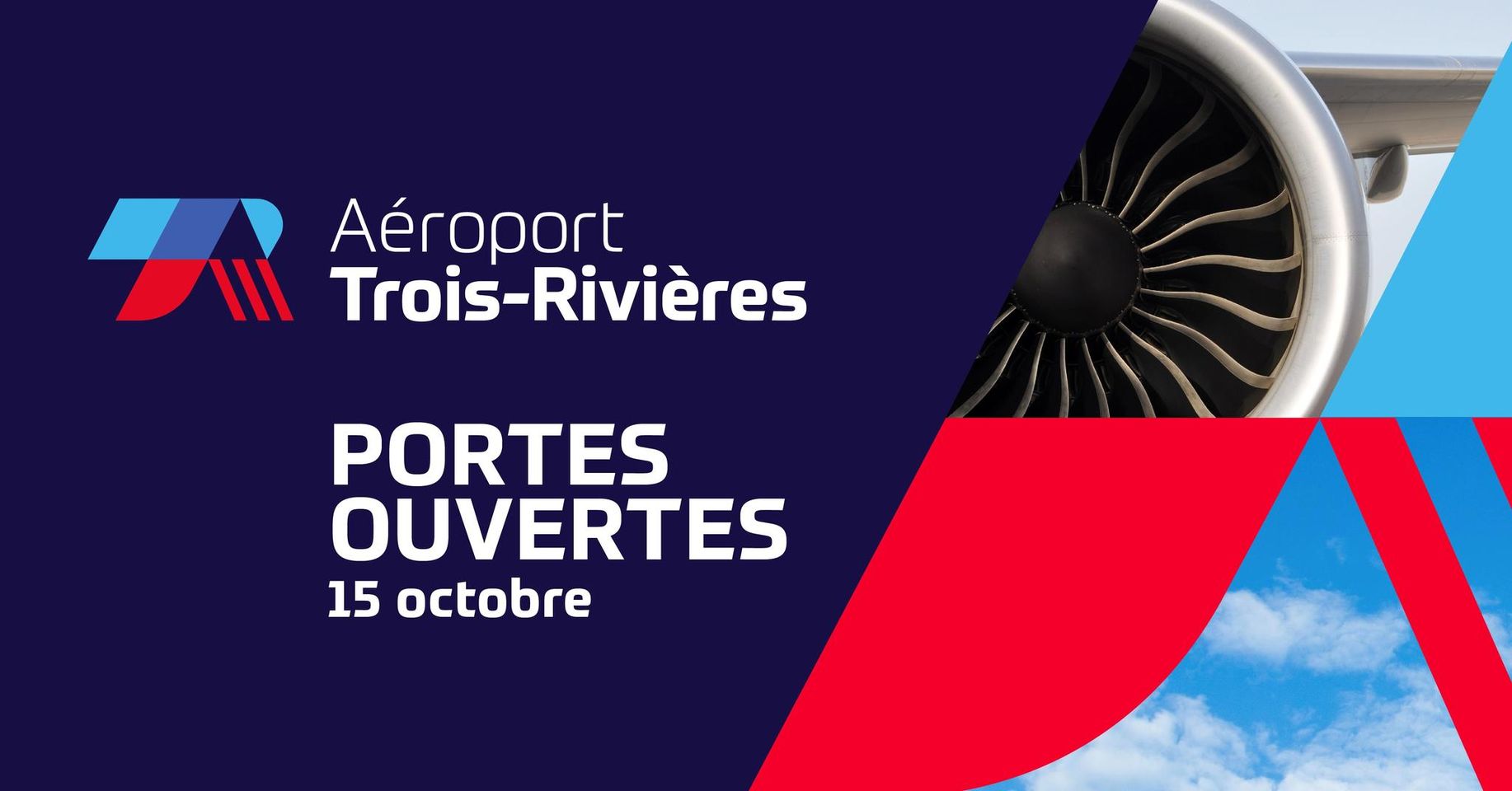 When: Saturday, October 15, from 12 pm to 4 pm
Where: On the Trois-Rivières airport tarmac
Cost: Free (free parking also)
How to register: No need, it's open to everyone (official website)
Yes, my small hometown of Trois-Rivières, Québec, has an airport (YRQ). An airport with one of the longest runways you can have, for which a new terminal is being built, and that has a large population base within about 1 hour… but without commercial service (for now).
As chairman of the airport's development committee (even my hobbies are travel related, as you can tell 😅), I can assure you that I'll do everything in my power to change that with the amazing committee put together by my city and the airport team (in addition to ensuring sustainable economic development in the aviation cluster).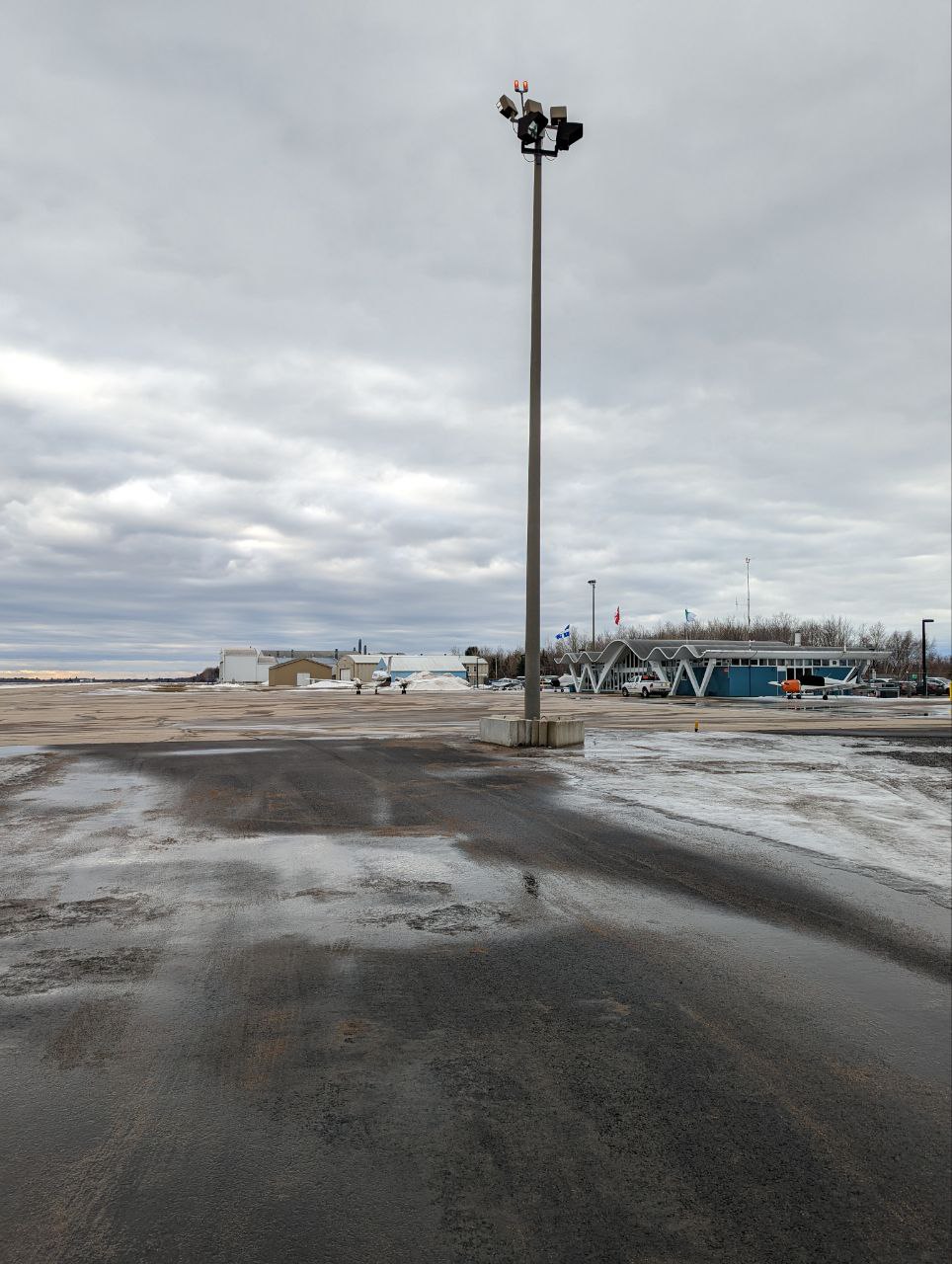 Anyway, if you're an AvGeek like me, come by and take advantage of a rare opportunity to hit the runway (the event will literally be held on the runway), where only pilots and employees can usually go.
For this one-of-a-kind open house, you'll get to take a VIP tour of an Air Canada Rouge Airbus A319, including going into the cockpit if you're curious to see what it's like (it's really cool to see).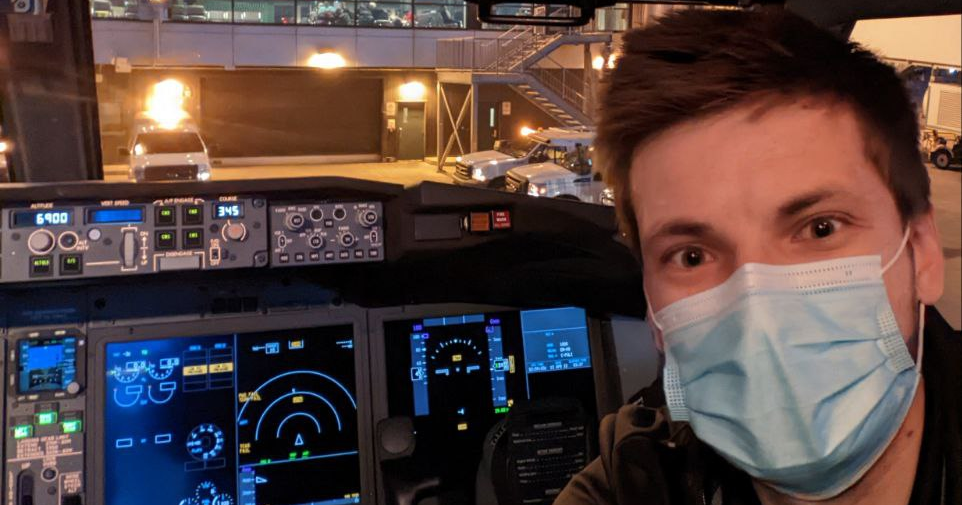 This aircraft is on site for maintenance, because AAR, North America's largest company in this field, has large facilities in Trois-Rivières.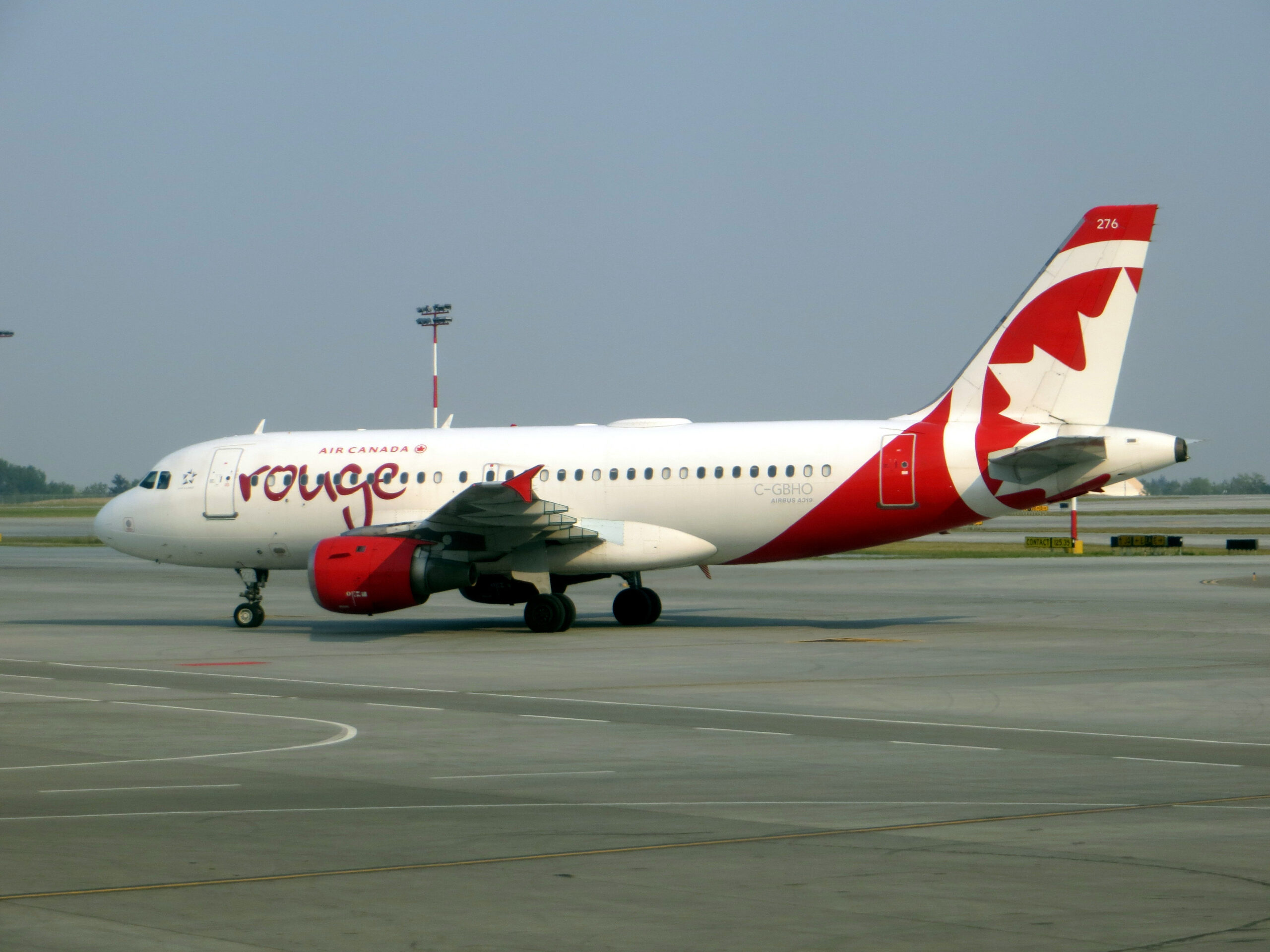 You'll be able to visit their hangar too. There might also be an Allegiant plane on site, a US-based ultra low-cost carrier that doesn't even serve Canada, but you can see it at YRQ (as you might have noticed on this post's featured image)!
There will also be an impressive Canadair CL-415 (used as a firefighting aircraft, among other things), as well as other types of planes you usually can't see from this close up.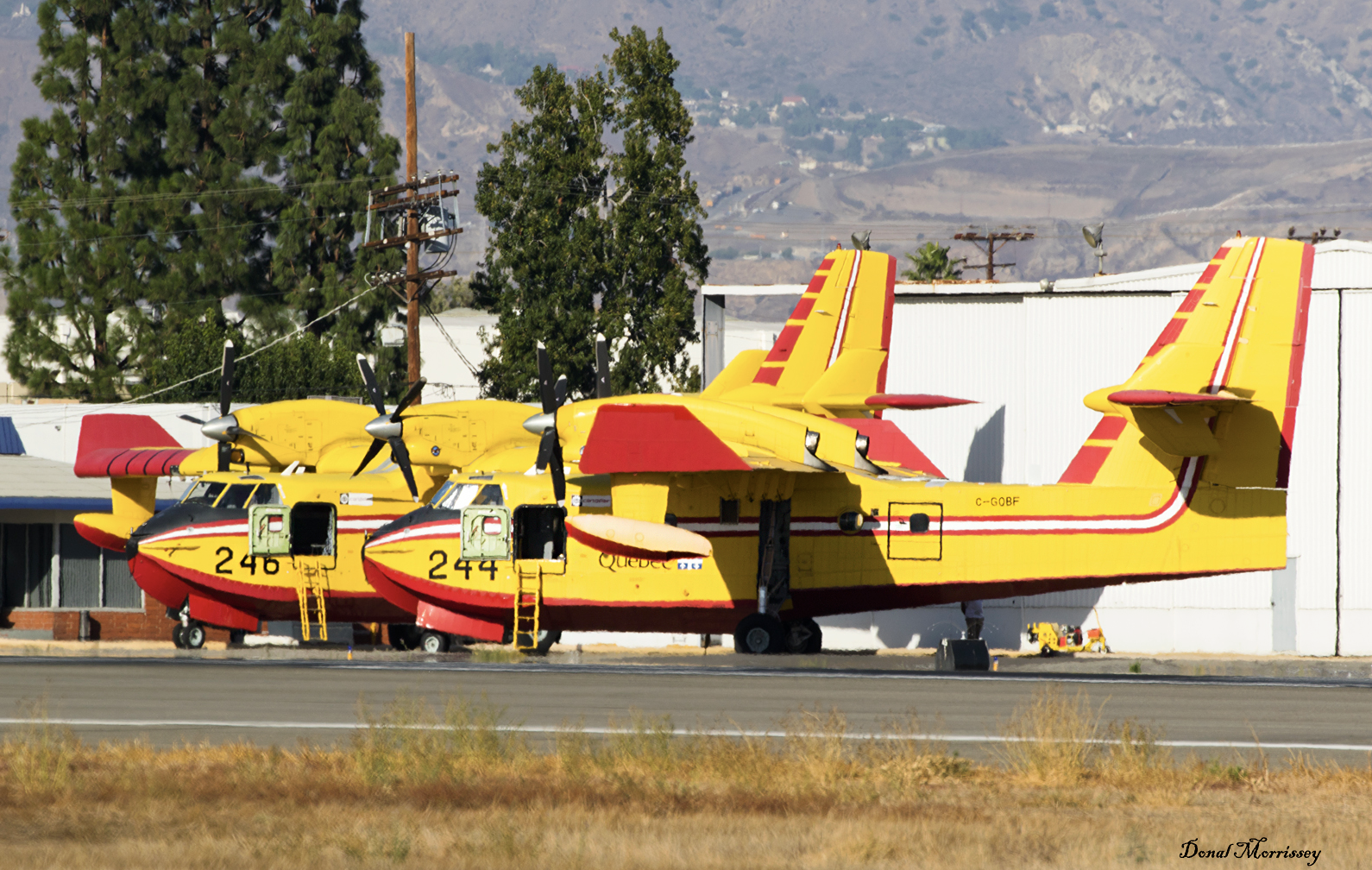 You'll also get to see a virtual model of our new terminal, as well as lots of aeronautical-themed booths, and a Tesla Model S demonstration, the same that broke a worldwide speed record on the runway in June.
If you like peeking behind the scenes, you can see the impressive equipment used to run an airport as well.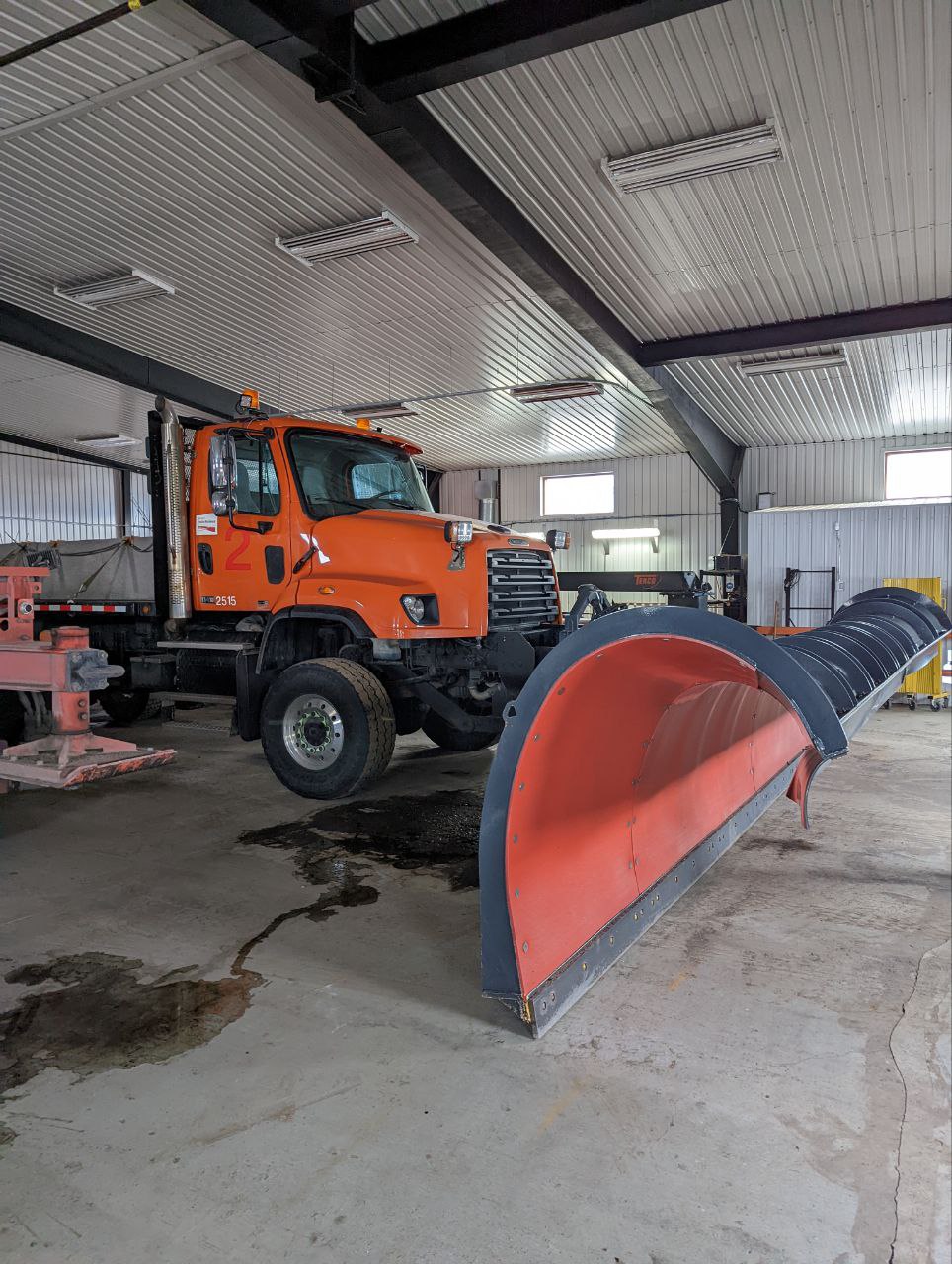 There will be musical entertainment, food trucks, giant kites, and you can even win a free hot air balloon ride to see it all from way up in the air.
The event will be postponed to the next day in case of rain, but the weather forecast looks good so far!
It's about 1 hour from Montréal if you're in the area, and it's a pretty unique thing to do on a Saturday. The trees along highway 40 will be a pretty display of colors for the occasion! Maybe hit La Mauricie National Park before or after; it's really pretty this time of year.
Come check it out! I'll be there all day, and I'll be happy to talk about travel with you.
Bonus: I am often at the airport
As I said in the intro, I often meet people who recognize me in airports and planes, but also in airport lounges.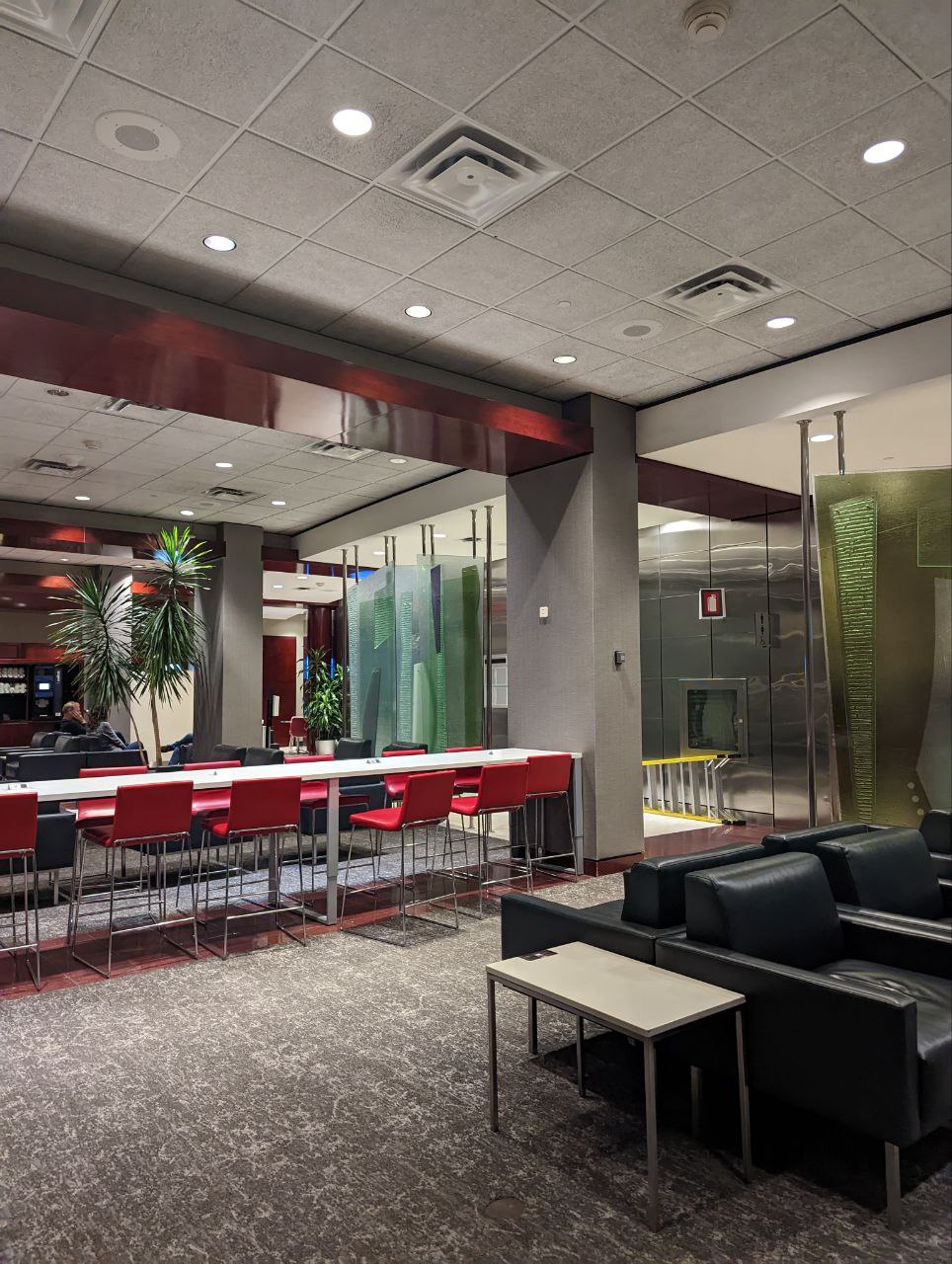 I often travel solo and have free access for 2 with my American Express Platinum Card and my American Express Aeroplan Reserve Card, so if we're ever at the airport at the same time, I'd obviously love to show you how great airport lounges are!
I'll be in Toronto (YYZ) on October 12 (afternoon), October 14 (late night), October 28 (afternoon), October 31 (morning), just to name a few times in the upcoming weeks.
Since I travel a lot, I'll soon figure out an easy way to list my travel dates so I can share this awesome perk with you if it works out, but in the meantime, following me on Instagram is a great way to see if I'm traveling and if you can take advantage of my generosity and thus access to lounges 😅.
Outside of Canada, the chances of us being in the same place at the same time are much lower, but if you're ever a fan of really good music and you're going to Las Vegas for the When We Were Young Festival on October 22, we could run into each other there.
Finally, if you have the American Express Platinum Card, there's usually an annual VIP lounge on the beach in Miami Beach during the Art Basel Festival. I loved it last year, so I'll be there, and even the other co-founder of Flytrippers, Kevin, will be there too, so let us know if you're going to Miami in early December!
Want to receive all our tips to travel more for less?
Summary
Want to talk about travel? Come and meet me in person in October at the Trois-Rivières airport, at The Travel Summit in Toronto, or directly inside airport lounges.
What would you like to know about these invitations to meet me in person? Tell us in the comments below.
See the deals we spot: Cheap flights
Explore awesome destinations: Travel inspiration
Learn pro tricks: Travel tips
Discover free travel: Travel rewards
Featured image: An Allegiant Airbus in Trois-Rivières (photo credit: YRQ)
Share this post to help us help more people travel more for less: