Yes, small Italian villages have been giving away houses for €1 (≈ C$1.50) for years now, it's nothing new. But Cinquefrondi chose a great timing to jump in on the trend and branded itself as a "coronavirus-free" village… and most importantly, their conditions are much less restrictive than most other similar offers.
We never told you about these €1 house programs in Italy because it was indeed quite restrictive. There are still conditions, of course, but this time they are pretty reasonable overall.
And with the pandemic, maybe some will be tempted:
those for whom remote work is now allowed because of the pandemic (welcome to the club; we have been doing it for 3 years and we would never go back to the commuting rat race lifestyle)
those who have realized with the pandemic that you have to enjoy life and that 2 or 3 trips a year is really not enough to satisfy their wanderlust and who therefore want to change their priorities
those who have realized with the pandemic that they would like to live a quiet life in a rural area, but in a new country and far from the freezing winter
those with manual skills…
Here are the details.
Cinquefrondi's €1 house offer
If you've already traveled to Europe, you are probably familiar with the many flights that cost €5 or €10. To take advantage of these, you just need to not be too difficult, and you need to travel light and without extras, which is quite easy actually.
The €1 houses come with conditions too, but they involve a little more effort.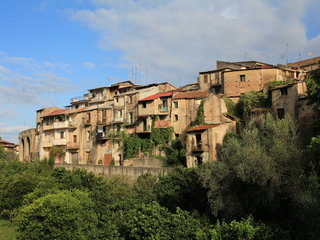 It's simple: the village of Cinquefrondi gives you a house for €1 if you commit to investing to renovate it.
The mayor estimates that the required work costs around €10,000 to €20,000 (therefore ≈ C$15,000 to C$30,000). You have 3 years to complete it, so let's say ≈ C$5,000 to C$10,000 per year. Other similar offers from other villages in the past few years required large down payments, but there is no such requirement in Cinquefrondi.
The only other condition is to pay for a €250-a-year insurance policy until the work is completed (≈ C$375). There doesn't seem to be any mention of an obligation to live in the house year-round, so it could certainly be tempting.
It's not for everyone, but it's not completely out of reach either. I guess those who have the time and the skills to do some manual work could even reduce this cost quite a bit by doing part of the work themselves.
The program has been dubbed "Operation Beauty".
What Cinquefrondi's €1 houses look like
Obviously, the reason why everyone is not immediately pouncing on this deal is that the houses are far from being palaces.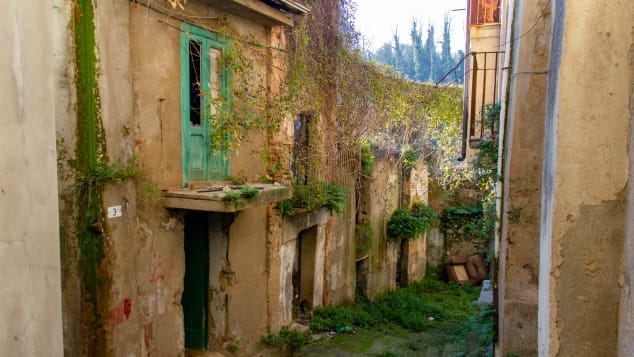 The houses in the historic city center are old and in dire need of repairs. They are also very small: they range from 323 to 430 square feet. For reference—because we don't often measure homes—my 2-bedroom condo is over 1,000 square feet.
That said, the awesome location of these houses would not make me want to stay inside often personally, so I don't find that their size is really an issue.
Anyway, at €1, you should not expect to get a gigantic villa overlooking the sea. Italy is a fairly expensive country after all.
Where is Cinquefrondi
If you are interested, the small village of Cinquefrondi is in the mountains, near a beautiful river… and is located between two seas, 15 minutes from the beach.
It's in the Calabria region, which is the southern tip of Italy. In other words, the toes in Italy's boot.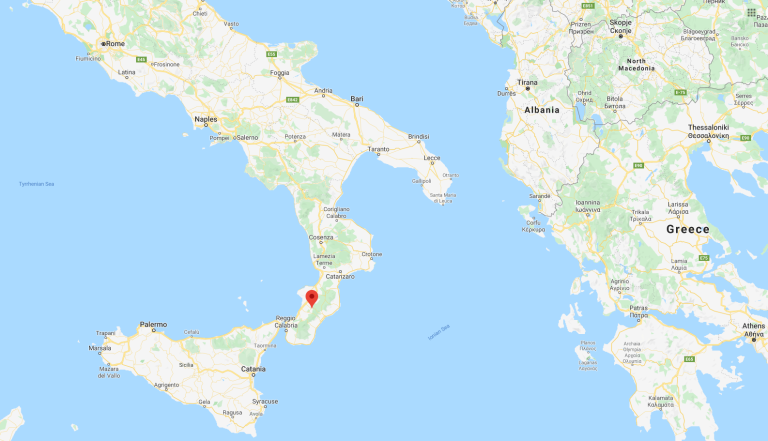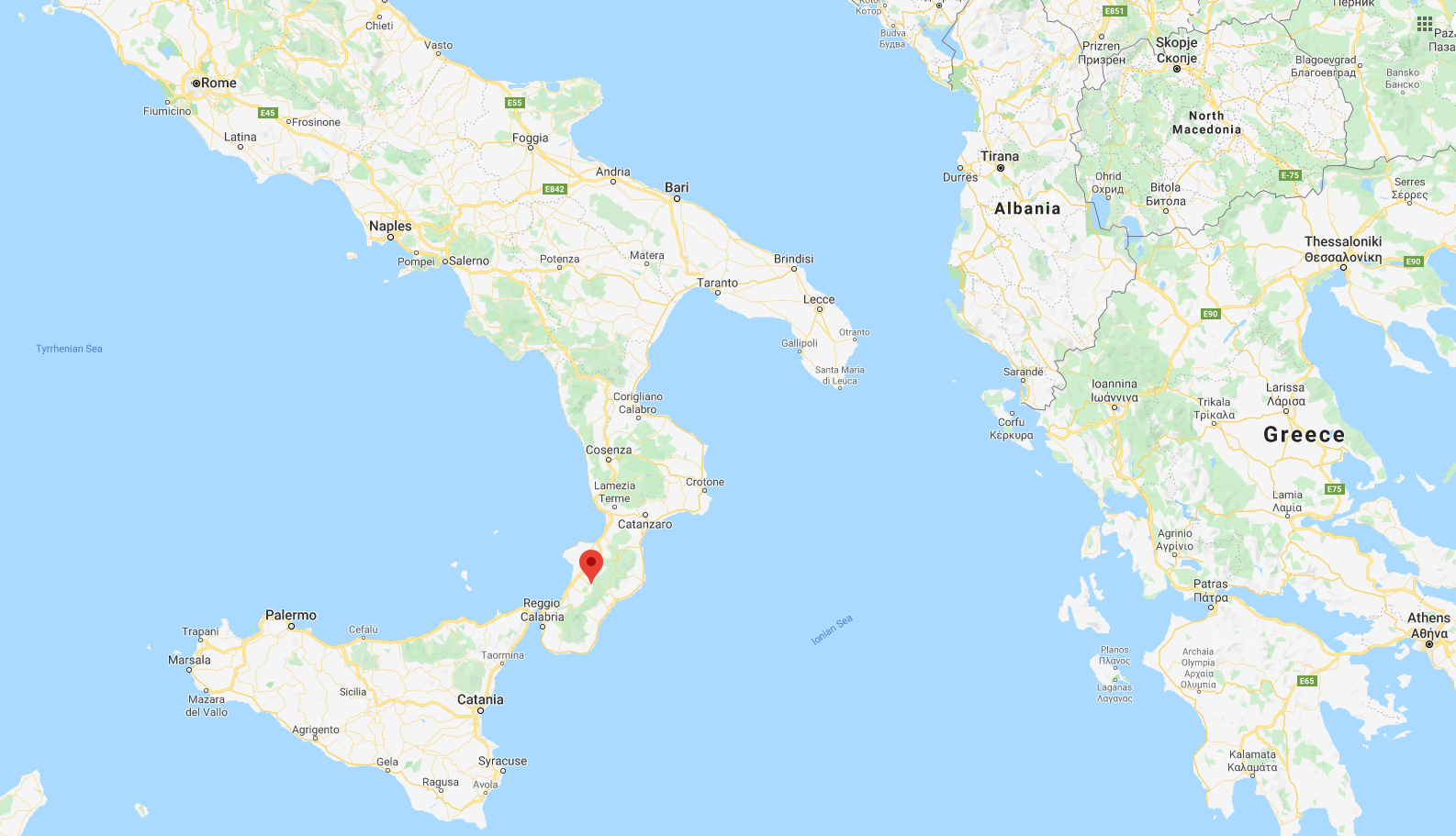 In Calabria, there are landscapes of extraordinary beauty and a peaceful and zen lifestyle.
In addition to the two coasts (Tyrrhenian and Ionian), which are still not too developed and therefore well-preserved by the way (with both rocky cliffs and beaches), the marine ecosystems are considered among the best in Italy and the turquoise water there is very beautiful.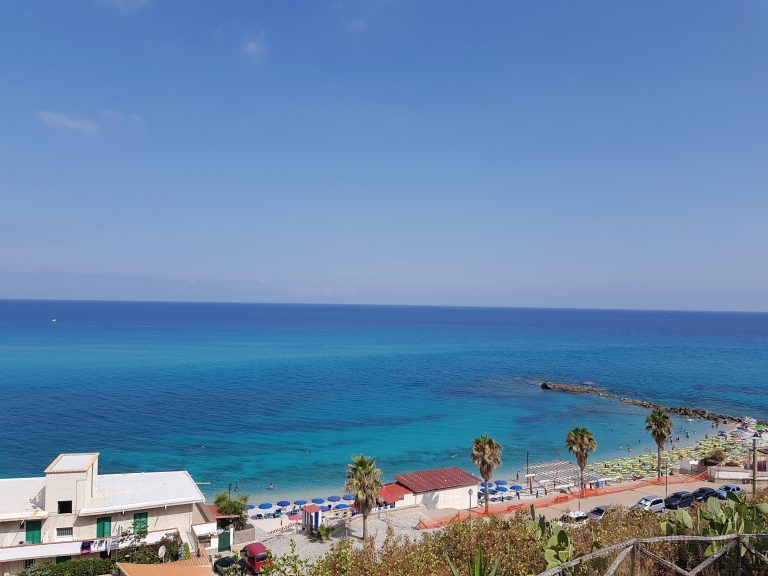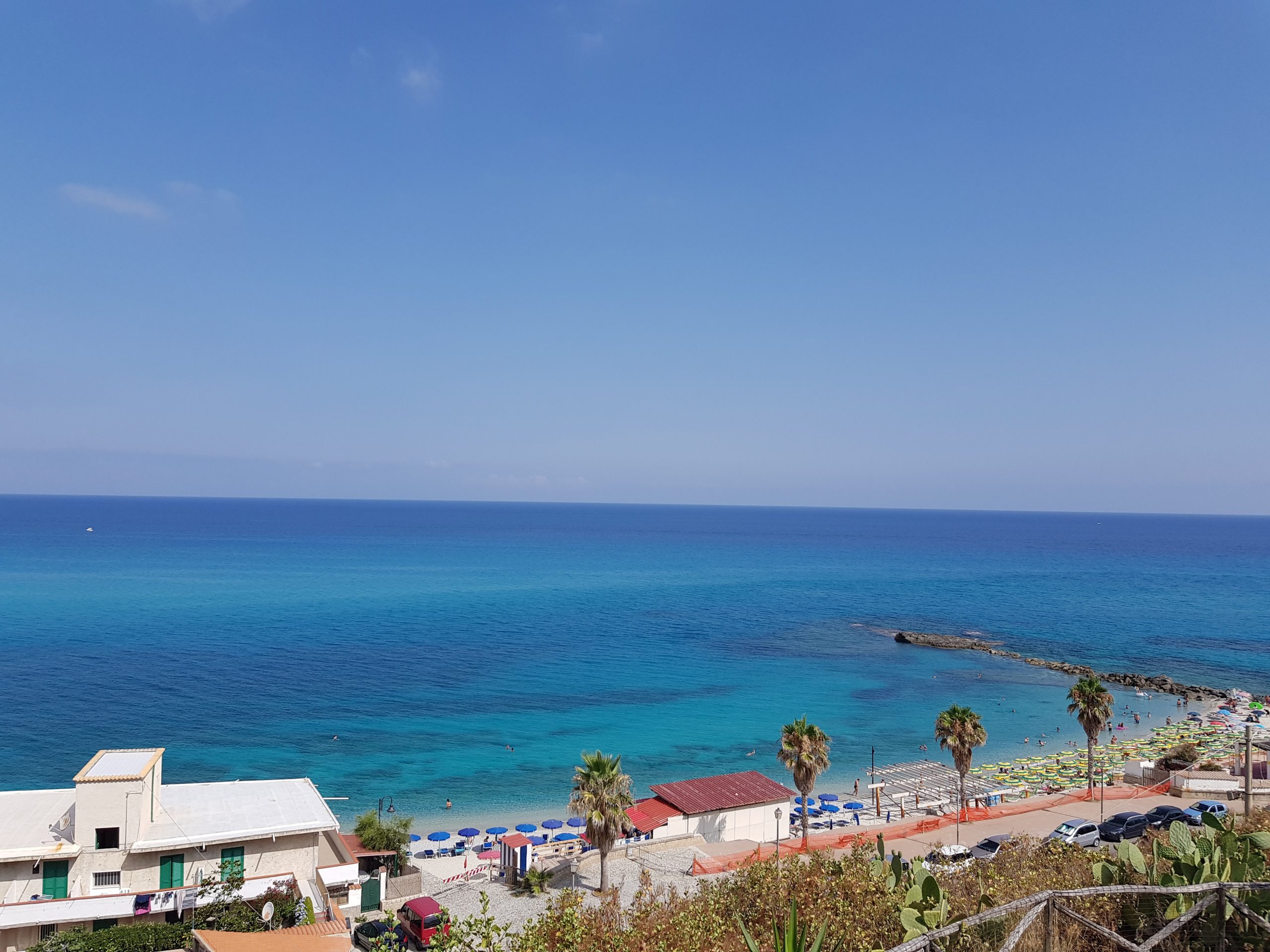 In addition, the region is recognized as a green haven, with attractive natural attractions. Cinquefrondi is actually surrounded by the pretty Aspromonte National Park. There are excellent hiking opportunities and sublime landscapes.
It is a beautiful authentic region.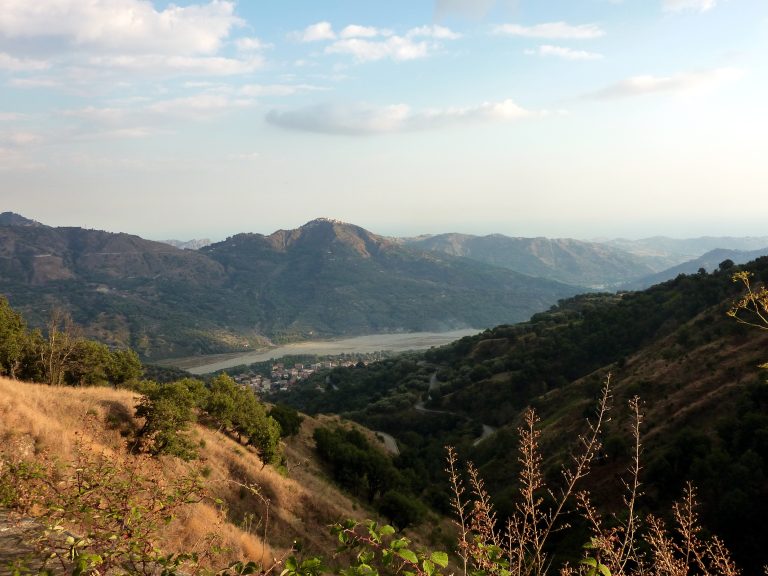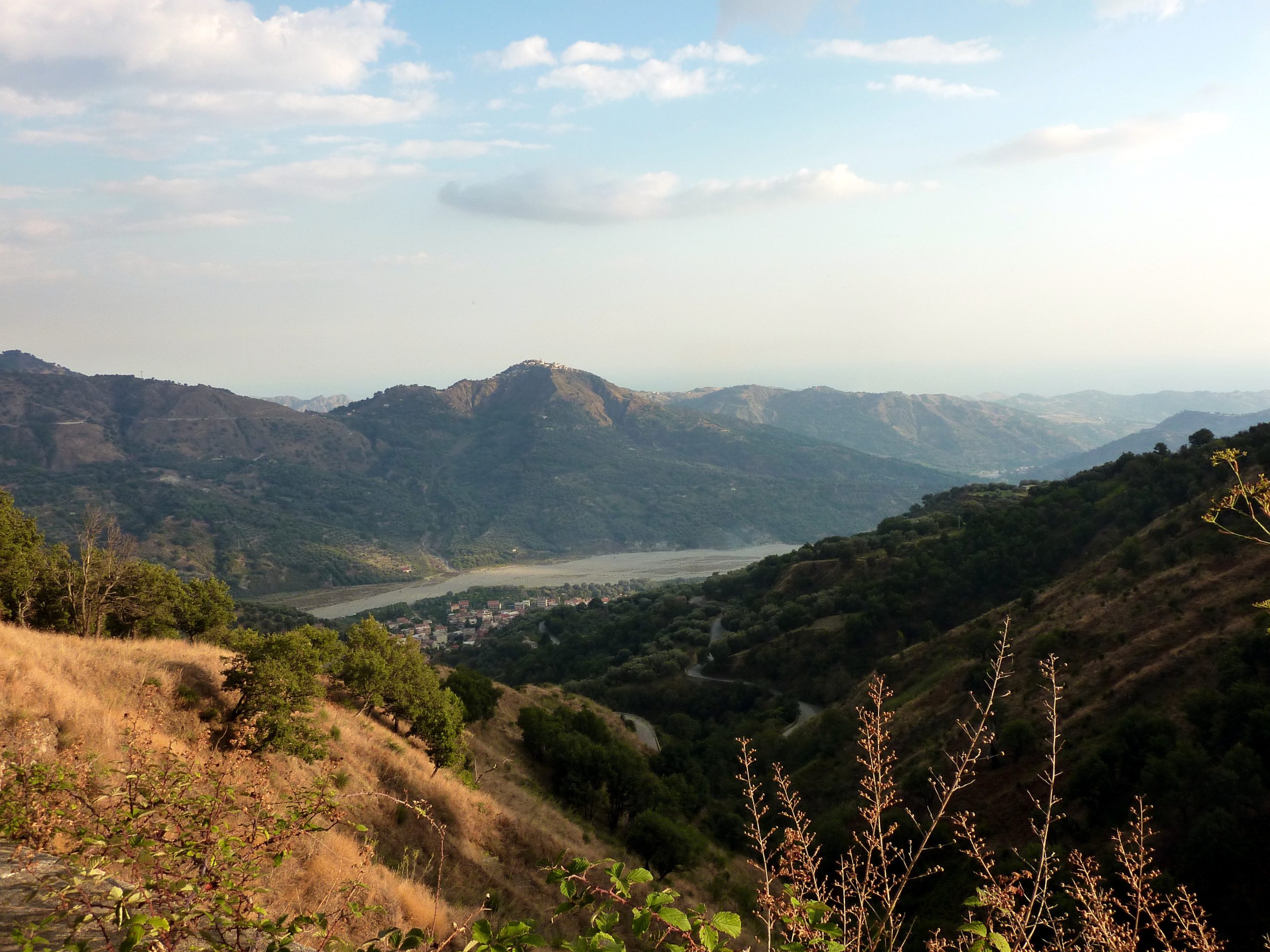 You will also find many ruins and archaeological sites in the area, such as Greek fortresses and Roman temples.
And in the village too. Cinquefrondi has several thousands of years of history and is a perfect village for you if you like typical narrow staircases, remnants of ancient fortifications, and the idea of being surrounded by many sites marked by various civilizations.
Cinquefrondi has invested a lot in infrastructure to revitalize many public places and is apparently very lively, with many events organized. You will find many olive trees all around the village too.
Thanks to its altitude, the village has a view of the Aeolian Islands, a volcanic archipelago in the Tyrrhenian Sea, which is a UNESCO World Heritage Site.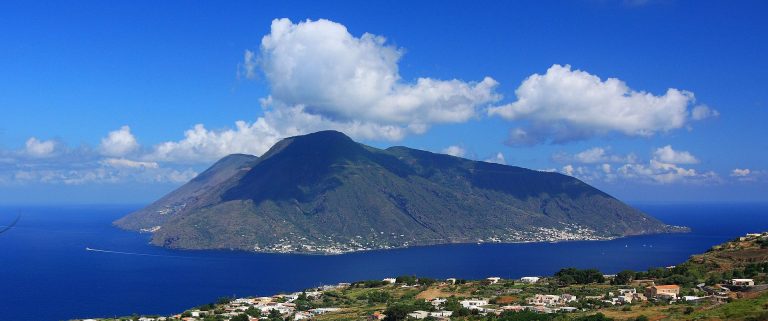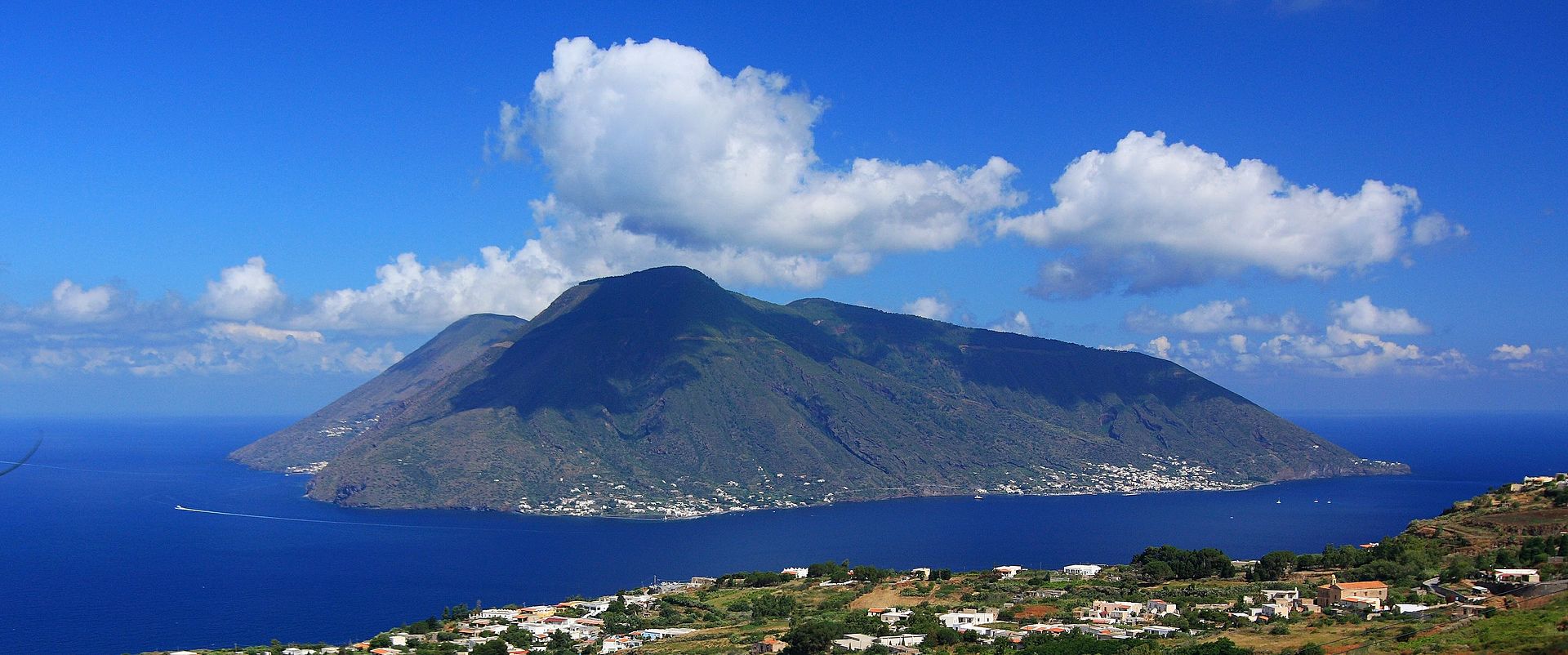 Not to mention the pretty warm Mediterranean climate (for us Canadians at least). And big cities like Reggio and Catanzaro are relatively close too, 50 and 70 kilometers away respectively.
Another reason to consider these €1 houses
Besides the obvious appeal of living in Southern Italy and being a homeowner at a very reasonable price, being based in Europe is a traveler's dream come true.
Although living in Cinquefrondi looks great itself, there are many other possibilities. Not only can you often fly for $25 in Europe, but you also have over fifty countries within a ≈ 3-hour flight radius.
Look at those prices for one-way flights from the Calabria region's airport, namely Lamezia Terme (SUF), which I found on our favorite tool for advanced searches: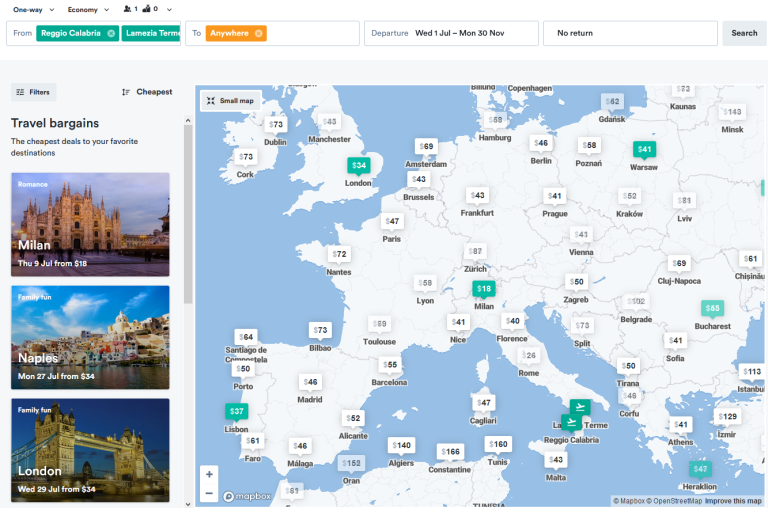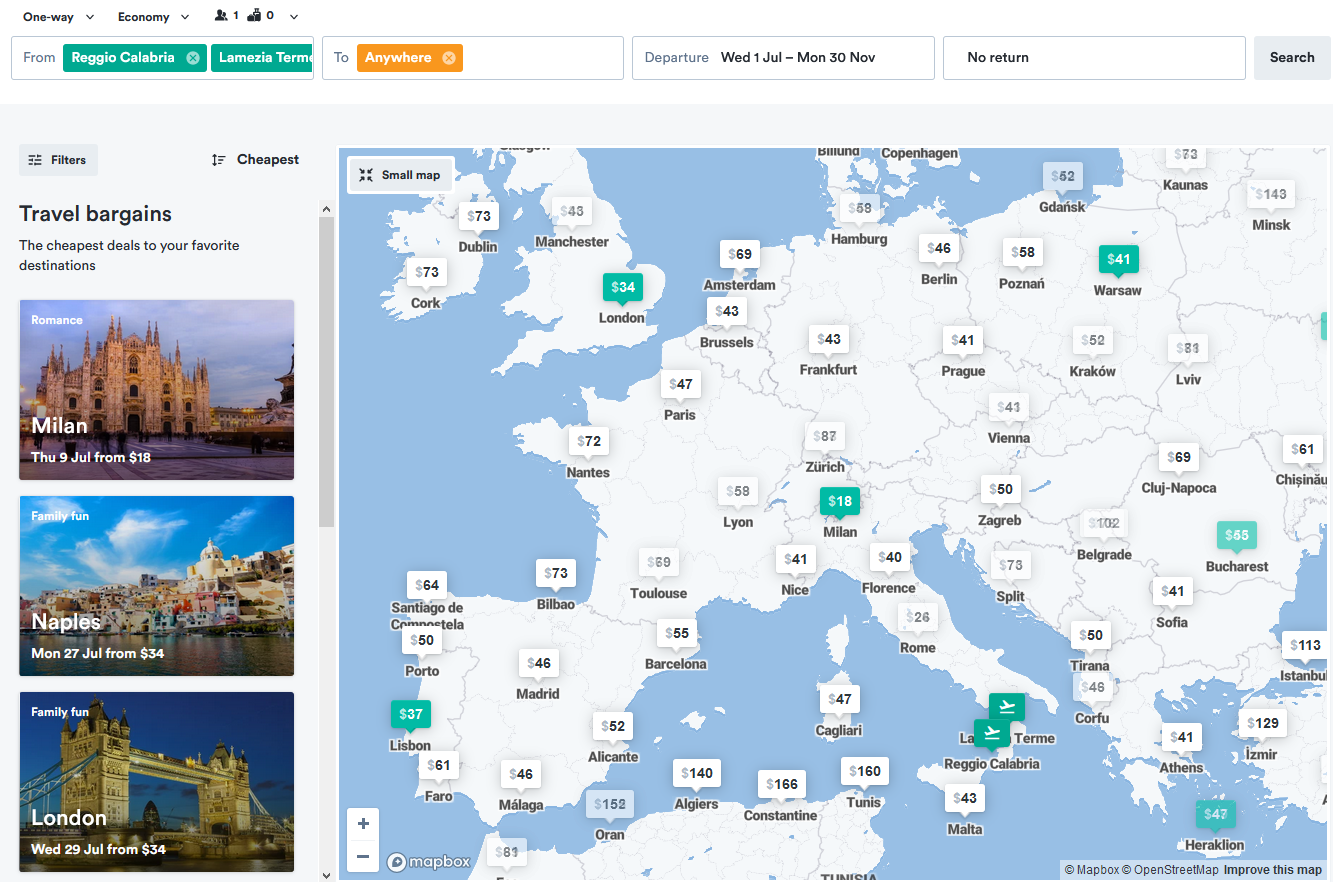 Going to Greece for $47, to London for $34, to Lisbon for $37 and even to Milan for $18… that's my definition of paradise as someone who loves to travel and someone who loves good deals. Okay, this is the case from almost anywhere to anywhere when you're in Europe, but still.
And for those who do not want to take advantage of cheap flights, you are a 1.5-hour drive from the island of Sicily (which looks breathtaking), 4.5 hours from Napoli (if you want a metropolis), or 4.5 hours from Brindisi (from where you can take a ferry to Greece).
There is no shortage of excursion possibilities to get out of your little €1 house.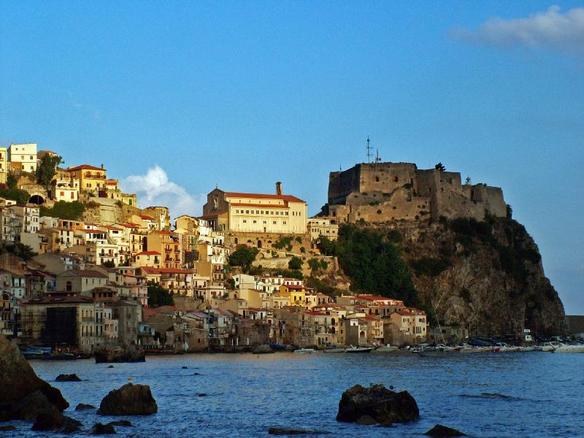 You can't even imagine how tired I am of always talking about the coronavirus, but I have to address it for those who are worried and who will say things like "yeah, Italy… the coronavirus is everywhere there" without taking the time to actually look up any information.
The village of Cinquefrondi itself has not had any cases as mentioned. And they use that as a marketing tool, obviously.
But the entire Calabria region has been very little affected by the coronavirus. One of the least affected in Italy in fact, with only around 1,000 cases per 2 million inhabitants. This is obviously not comparable because one is a region and one is a country, but to put in perspective, Canada has 100,000 cases for 38 million inhabitants (an infection rate that is over 5 times higher).
So I'm going to specify it for the many who are very afraid: the Calabria region is very far from the Italian epicenter of the coronavirus, which was in the very north of the country, over 1,000 kilometers from Cinquefrondi. That's like the distance from Toronto to North Carolina, or from Vancouver to California.
Why they're giving €1 homes
Young people are leaving for the large cities to find work (this is a universal phenomenon, even in beautiful attractive regions surrounded by two seas in Italy) and the villages are depopulating. Houses are often outright abandoned. Therefore, they want to attract new residents.
The economy of the Calabria region is not the strongest in the country and it is difficult to convince people to invest in renovating old houses. This makes it an interesting place for those who can work remotely.
How to find out more about €1 homes
You can check out the Cinquefrondi village official website which gives more information but keep in mind that that link is a Google translation which won't be perfect, since the site seems to be only available in Italian.
The village's mayor invites those interested in finding out more to reach out by email. Houses will be added to the offer based on the demand and the interest generated.
Do you want to receive our content to know when/where/how to start traveling again?
Summary
The Italian village of Cinquefrondi offers small houses for €1 for those who commit to renovating them, which is an offer that could be attractive to many travelers.
What do you think of these €1 houses? Tell us in the comments below.
Explore awesome destinations: travel inspiration
Learn pro tricks: travel tips
Discover free travel: travel rewards
Featured image: landscape around Cinquefrondi (photo credit: Carlo Bonini)
Advertiser Disclosure: In the interest of transparency, Flytrippers may receive a commission on links featured in this post, at no cost to you. Thank you for using our links to support us for free, we appreciate it! You allow us to keep finding the best travel deals for free and to keep offering interesting content for free. Since we care deeply about our mission to help travelers and our reputation and credibility prevail over everything, we will NEVER recommend a product or service that we do not believe in or that we do not use ourselves, and we will never give any third-party any control whatsoever on our content. For more information on our advertiser disclosure, click here.
Share this post to help us help more people travel more for less: