Europe is more accessible than ever thanks to the low-cost flights from transatlantic ultra low-cost carriers, namely WOW air in Canada. But it is nothing compared to the prices Americans now routinely see, as they can now fly to the Old Continent at prices even ridiculously lower.
As you already know, we find new deals to Europe at $500 round-trip almost every day from Montreal and Toronto, which is already really cheap! But for a few weeks now, Americans have enjoyed prices even more incredible: flights to Europe starting at only $65 (USD) one-way !
Indeed, the ultra low-cost European carrier Norwegian Air, that I put to the test last winter myself on a flight from New York to Stockholm for less than US$200 round-trip (detailed review coming soon), has been offering flights starting at the ridiculous price of $65 one-way since July.
READ ALSO: How Ultra Low-Cost Carriers (ULCCs) Work
And for those wondering: yes, the return is slightly more expensive, but we're still talking about a roundtrip to Europe for less than $200 (USD) !
Obviously, these are promotional rates, not every date will be at this price, kind of the way our deals work. But they really have interesting prices departing from the Northeastern part of the United States to Europe, even during the summer.
The only problem with our ultra low-cost flight deals towards Europe departing from Toronto and Montreal is that they are not available during the summer: given the horrible climate in Canada, the summer vacation season is much more important (and therefore expensive) for the Canadian market. This is especially true for flights to Europe, a destination that is extremely valued among Canadians for their summer vacation.
So is departing from the United States an option? Read below.
Because even if this is big news mainly for the United States, it is still a very nice opportunity for those in Canada too.
It is also very promising for those who like to travel for less, here's why.
Increased transatlantic competition
The biggest competitor of Norwegian Air is another northern ULCC named WOW air, present in Montreal and Toronto.
Norwegian and WOW air are the two most important ultra low-cost carriers who compete on transatlantic flights. If its Scandinavian competitor lowers its prices, WOW Air, will inevitably have to adapt and lower its cost structure and prices too, which could affect every market they are serving, including Montreal, Toronto, Boston and New York.
WOW air has also held a flash sale with one-way flights from Montreal and Toronto to Europe for CAN$75 in very limited quantities, which clearly shows that the low-cost trend will carry on. Don't forget to follow us on Facebook to avoid missing the next flash sale!
Norwegian Air is growing at a torrid pace
By far, the best thing that could happen for people in Canada is that Norwegian Air starts flights north of the border and lowering prices to Europe. The more they expand, the better the chance that they set up a presence in Canada. In the beginning, they were only in a few American airports, but now they are in dozens of airports and their business is going very well. Let's cross our fingers and hope that Canada is part of their plans for the future.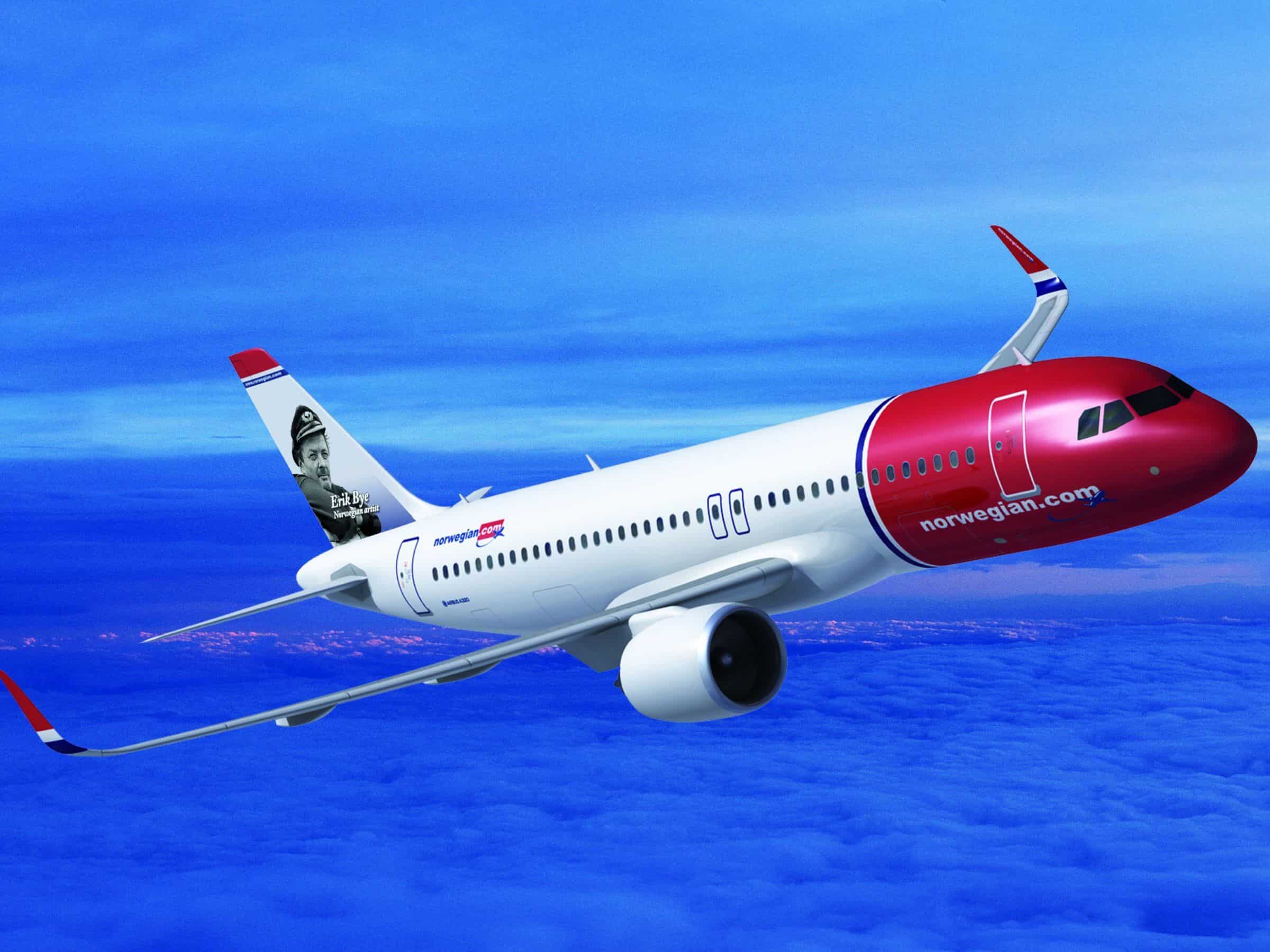 Here is how to take advantage
The three new airports served by Norwegian in the United States happen to be very close to people in Eastern Canada, so for those of you who want to save money on the high summer prices from Canada can make a short trip to the United States before your trip to Europe and combine a cool roadtrip with a Eurotrip. Two trips for the price of one.
It is possible for you to take advantage of these deals, even is the departure is a few hours away by car (much longer than the short roadtrip we recommend to fly to Florida from border airports).
The ultra low-cost departures to Ireland, the United Kingdom, and Norway are from the Newburgh Airport in the state of New York (SWF), about 4 hours and 45 from Montreal; from Hartford (BDL) about 5 hours and 15 minutes from Montreal; or from Providence (PVD) about 5 hours and 40 minutes from Montreal.
Is it worth it? It all depends on the prices on your specific dates and on your situation, but sometimes the savings can be as much as CAN$500 per ticket, so you should at least consider it, especially if you travel as a group. The more of you there are, the higher the hundreds of dollars of savings on the ticket. And also, you can split the price of gas and parking between more people. A nice road trip with your friends (or family) is also (usually) more pleasant than alone.
You can use our comparison tool to see the best prices for your specific dates and decide if the road trip is worth it. Scroll at the bottom of the article to see the destinations and details for every airport.
Bottom Line
Even though most of us will not be able to take advantage of the US$65 flights towards Europe (although as we are big fans of road trips, we highly recommend you considering it especially if the price difference for your flights is significant), the growth of ultra-low-cost carriers is excellent news which will lead to the decline of all prices for transatlantic flights.
Another similar competitor, called Level, is also getting into discounted transatlantic fights, so it's all very promising! Follow us to make sure you don't miss anything!
In the meantime, you can use our flight deals to visit Europe for less than $500 this fall!
Flight details
See prices anytime with our flight search tool:
From Newburgh, NY (SWF):
Shannon, Ireland (SNN)
Dublin, Ireland (DUB)
Belfast, United Kingdom (BFS)
Edinburg, Scotland (EDI)
Bergen, Norway (BGO)
From Hartford, CT (BDL):
Edinburg, Scotland (EDI)
From Providence, RI (PVD):
Shannon, Ireland (SNN)
Dublin, Ireland (DUB)
Cork, Ireland (ORK)
Belfast, United Kingdom (BFS)
Edinburg, Scotland (EDI)
Bergen, Norway (BGO)
From Boston (BOS):
A lot of European destinations
From New York (EWR and JFK):
A lot of European destinations
Don't forget that by flying to any city in Europe, you can easily make it a 2-in-1 trip and go to any other city in Europe at a low price thanks to this technique.
Have you ever tried ULCCs? Tell us in the comment below!
Help us spread the word about our flight deals and travel tips by sharing this article and most importantly bookmark Flytrippers so we can help you navigate the world of low-cost travel!
Advertiser Disclosure: Flytrippers receives a commission on links featured in this blog post. We appreciate if you use them, especially given it never costs you anything more to do so, and we thank you for supporting the site and making it possible for us to keep finding the best travel deals and content for you. In the interest of transparency, know that we will NEVER recommend a product or service we do not believe in or that we do not use ourselves, as our reputation and credibility is worth far more than any commission. This principle is an essential and non-negotiable part of all our partnerships: we will never give any third-party any control whatsoever on our content. For more information on our advertiser disclosure, click here.
Share this post to help us help more people travel more for less: