Since Egypt is a destination that many people dream of visiting, I think it's a great time to introduce you to this country that deserves more attention. Yes, Egypt should be on your bucket list because it's a destination that's magical and affordable.
Also, there are deals to Egypt in the $700s roundtrip from certain Canadian cities on Flytrippers' cheap flight deals page.
I had been dreaming of going to Egypt since I was 12 years old. I was waiting for the best time but given the circumstances in the Middle East a few years ago, the situation didn't seem to be getting better. Finally after gathering information, in January 2017 I set out to pursue my dream.
During our stay, we visited Giza, Cairo, Luxor, and Hurghada. And frankly, I fell in love with this country! My only regret is that I didn't stay longer because I would have liked to visit Alexandria and Abu Simbel.
So here are the 8 reasons to go to Egypt.
Reason #1: Egyptian souks and artisans
Because in the souks (the typical markets of this part of the world, also called bazaars) I felt like I was in a tale of One Thousand and One Nights with lamps of many colors, carpets, and spices.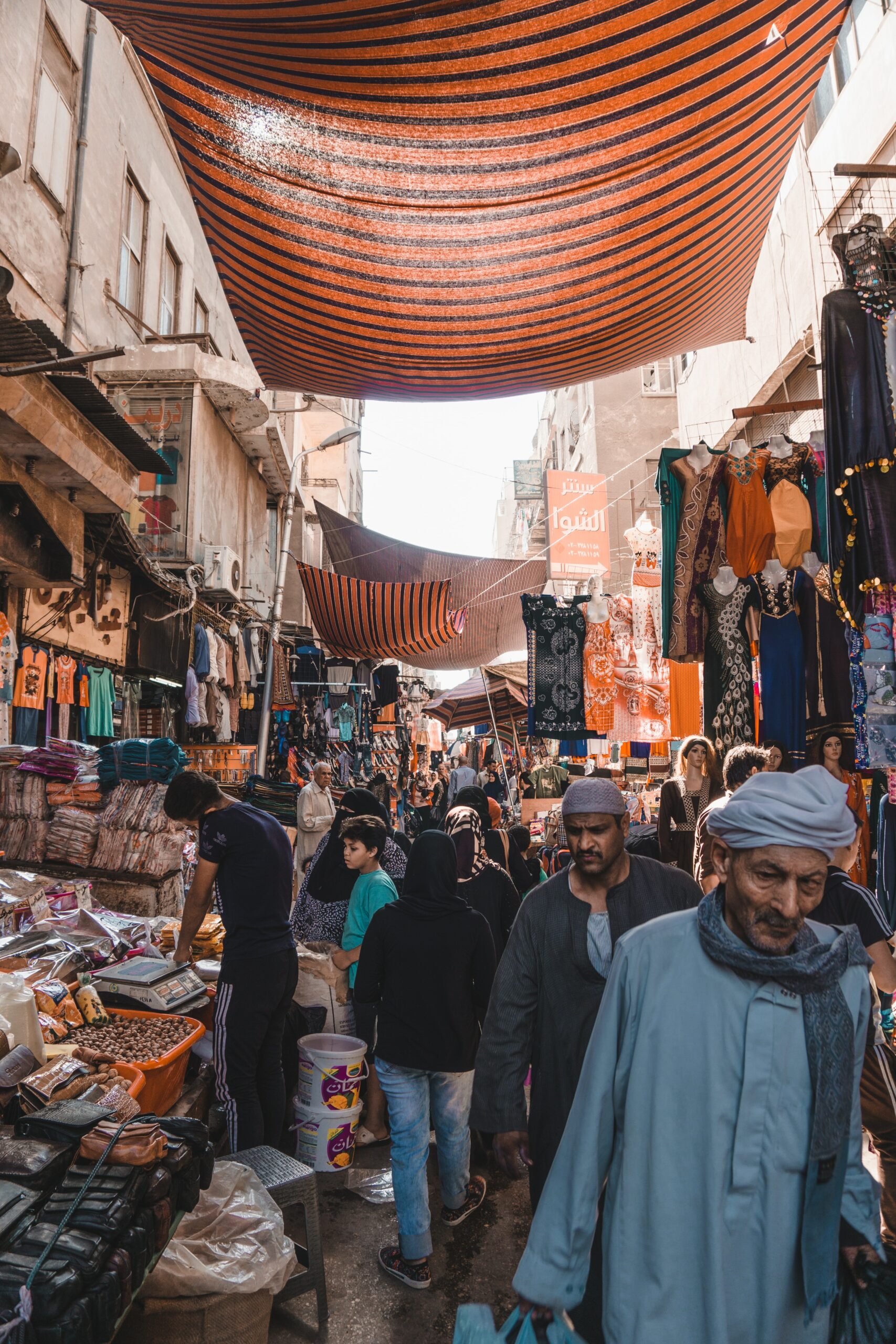 There was a ton of silver jewelry, camel hair scarves, papyrus, and more! It makes you want to take the whole of Egypt back with you!
However, beware because many items are Made in China. Since I don't have a keen eye, I preferred to buy from artisans who are subsidized in part by the government. This was possible without spending a fortune because there's something for every price!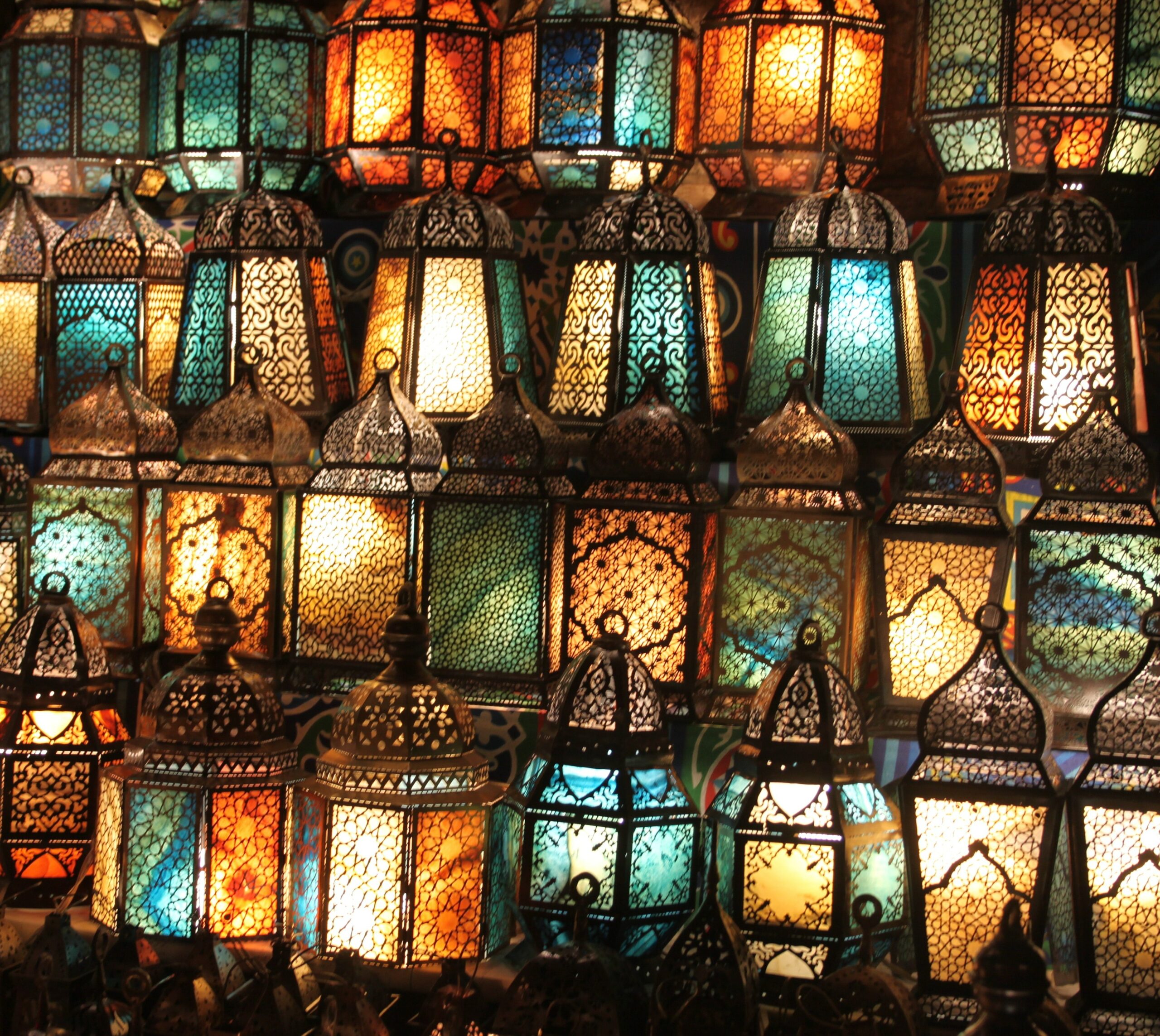 Reason #2: Savings
A trip to Egypt is perfect for those who want a unique travel experience without breaking the bank.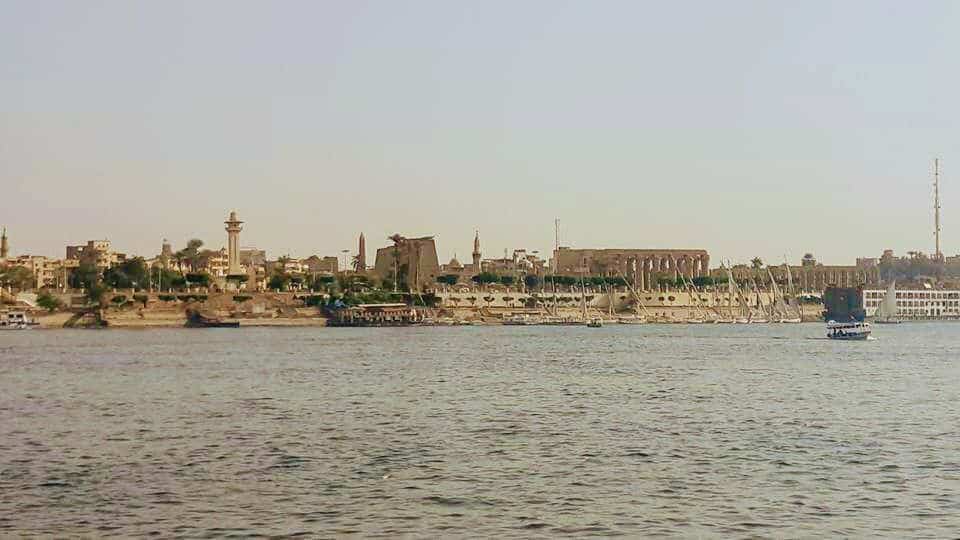 During my trip, I could see that the economy was not at its best there. As of November 2016 the Canadian dollar was worth 7 Egyptian pounds and 2 months later during my trip, it was worth 12 Egyptian pounds. That made everything affordable!
But now C$1 is worth about 22 Egyptian pounds!!! This means that we, Canadian travelers, are even better off!
So once you're there, the cost of just about everything is very low for us. It's straight-up one of the most affordable countries to travel to.
These hotel prices in Luxor can give you a good example.
Reason #3: Giza Attractions
You must visit the famous pyramids of Giza and the Sphinx and contemplate the desert which, all together, contrasts with the city located about a 10-minute walk away!

As there are fewer hordes of tourists in recent years, you'll be able to enjoy it!
(While being careful not to get bamboozled by the many people who will try to sell you camel or horse rides at crazy prices!)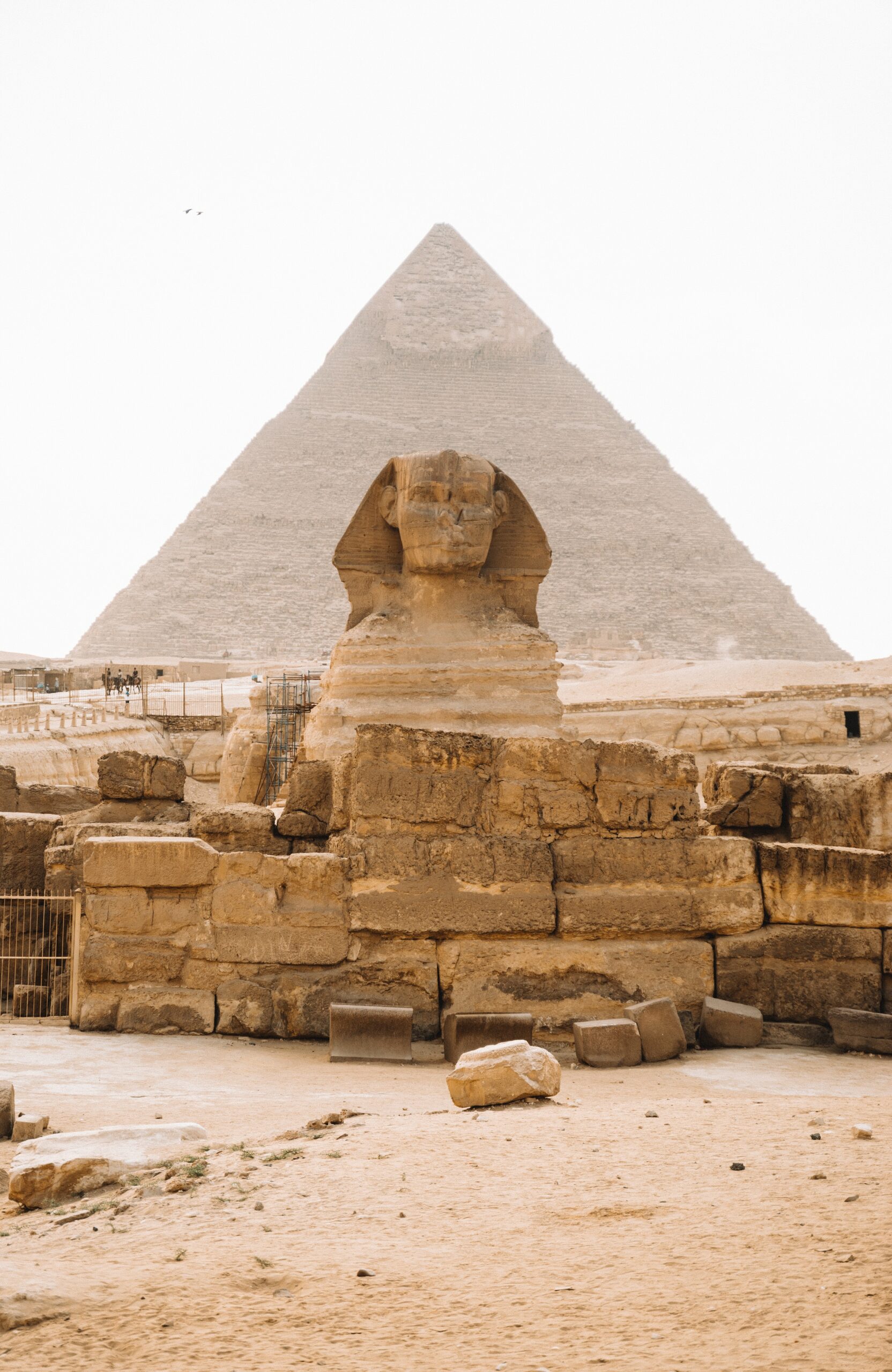 Reason #4: Cairo
Visiting the megalopolis of Cairo is unique. The city lives at a frantic pace!
It's crowded: it's the 6th largest metropolitan area in the world! You'll find souks, shisha-cafes, and music that just makes you want to sway!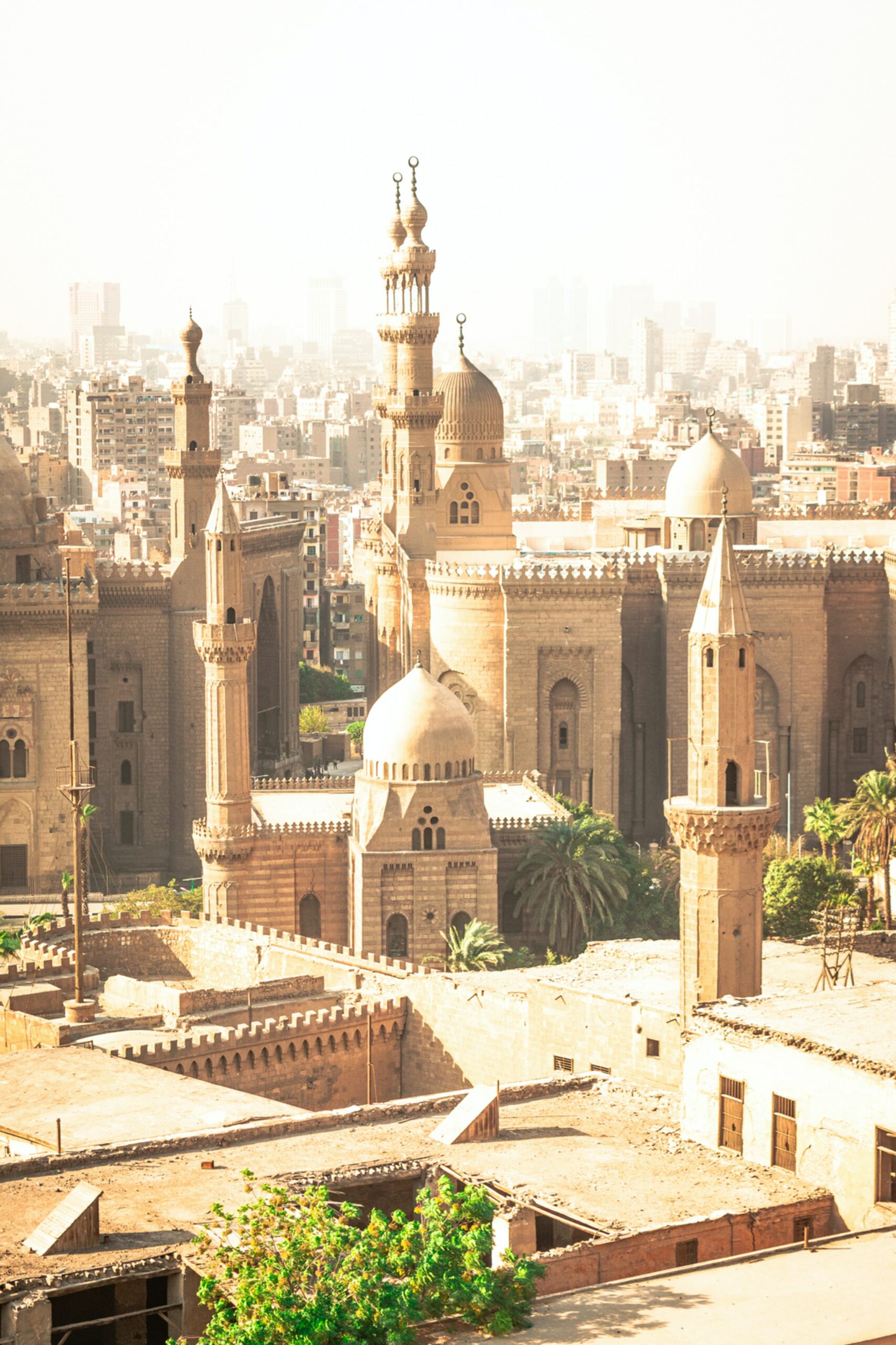 Even if, in my opinion, the Ramses 2 Station could use a little updating, it's really worth the detour because you'll have the impression that it is frozen in time.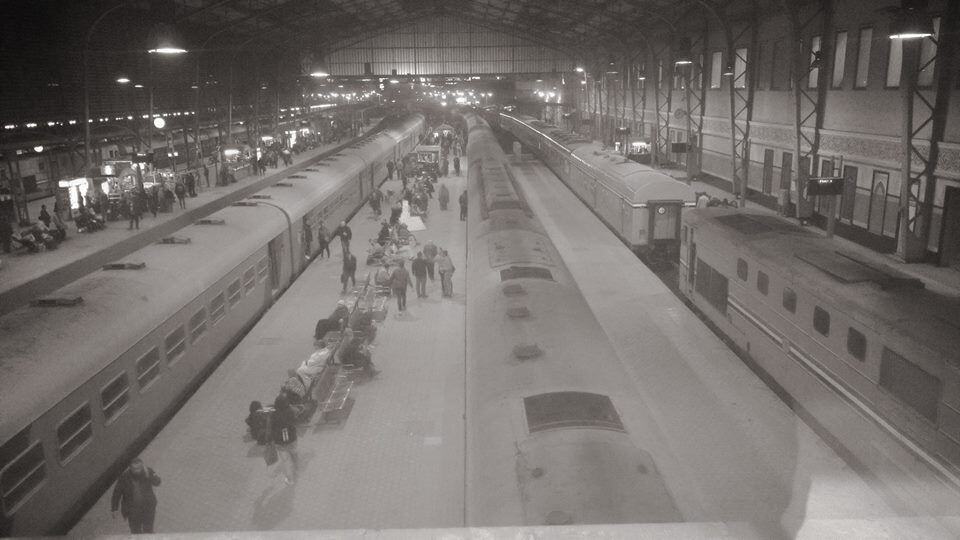 Reason #5: Food
You have to try Egyptian food, it's a must!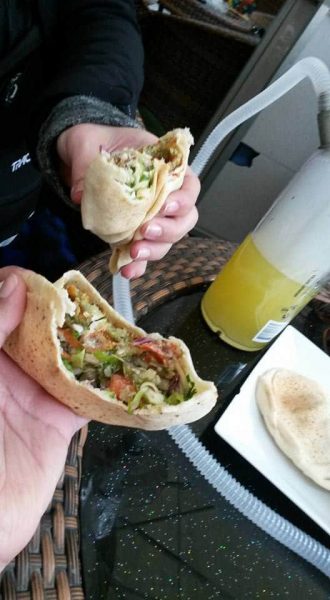 Foul is a kind of bean-based stew often served for breakfast.
You can get them from street vendors. It's a treat!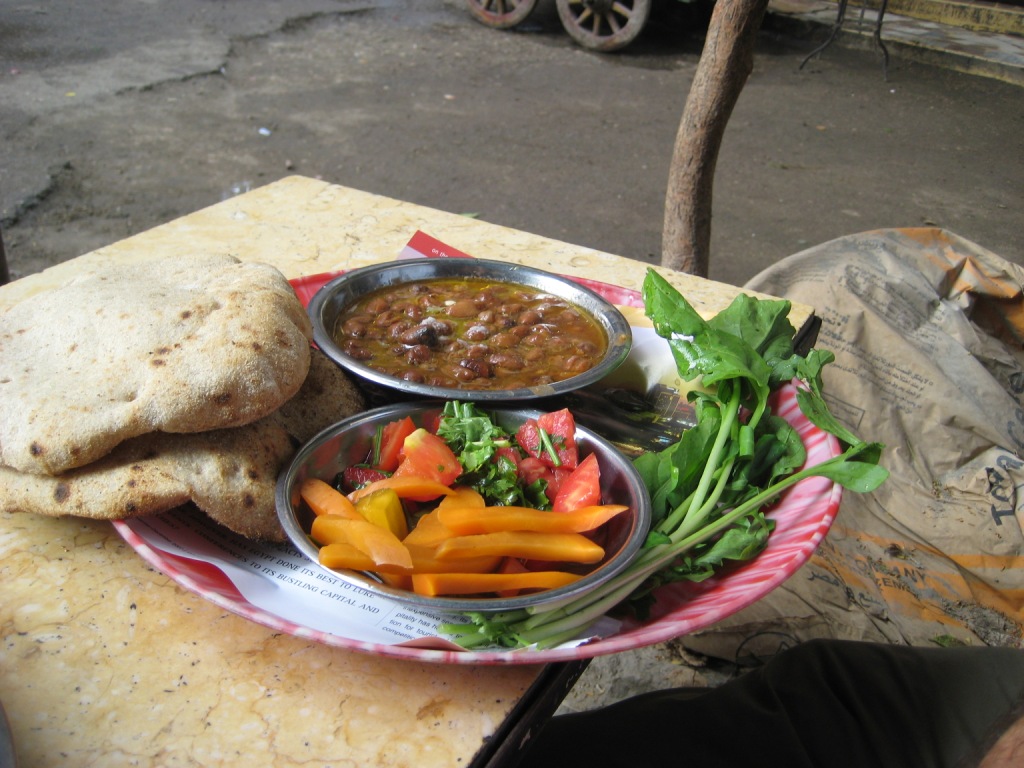 There is also the kochari, made of rice, pasta, and lentils, often with a spicy sauce. And several other dishes such as hamam mahshi made of pigeon; I did not have the chance to taste it but I heard it's delicious!
Reason #6: Egyptians
It's great to interact with Egyptians, because you will never get bored with them!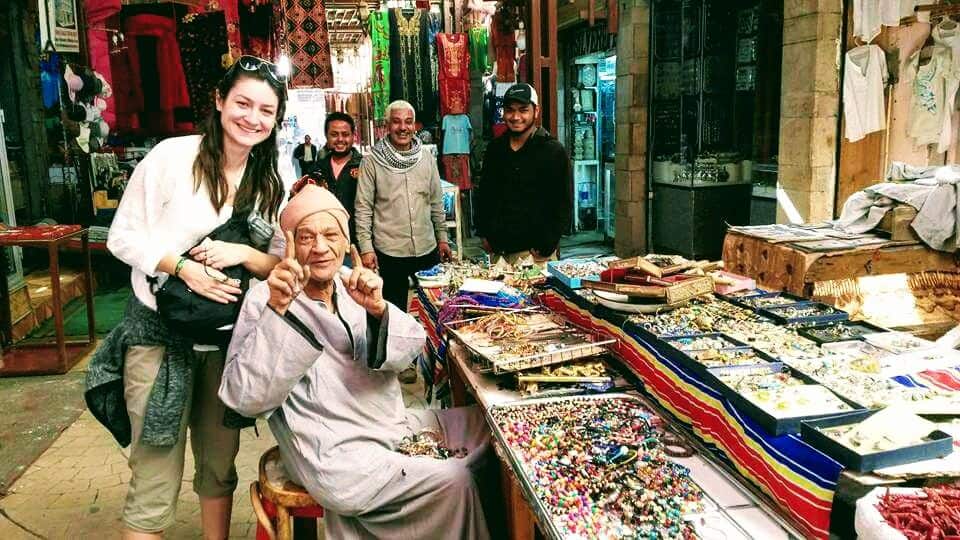 They are welcoming, love to chat with foreigners and everywhere we went, we were offered tea!
People love to share with you the history of their country. When shopping, if a price seems too high, you can haggle with the Egyptians, as it is part of the ritual!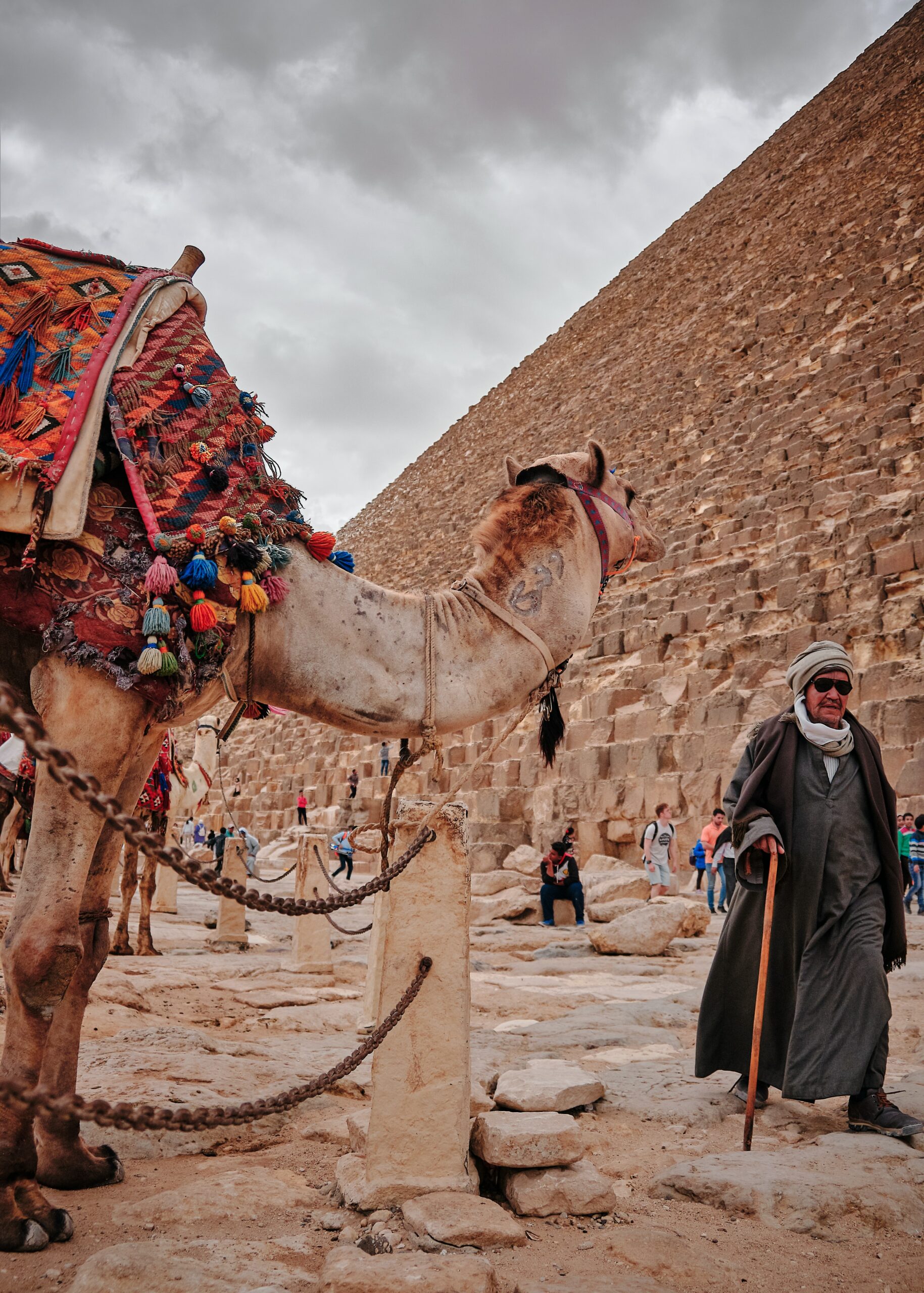 Reason #7: Deir El-bahari Temple
I must admit that I had a soft spot for this majestic temple (commonly called the temple of Queen Hatshepsut), built for a queen-pharaoh.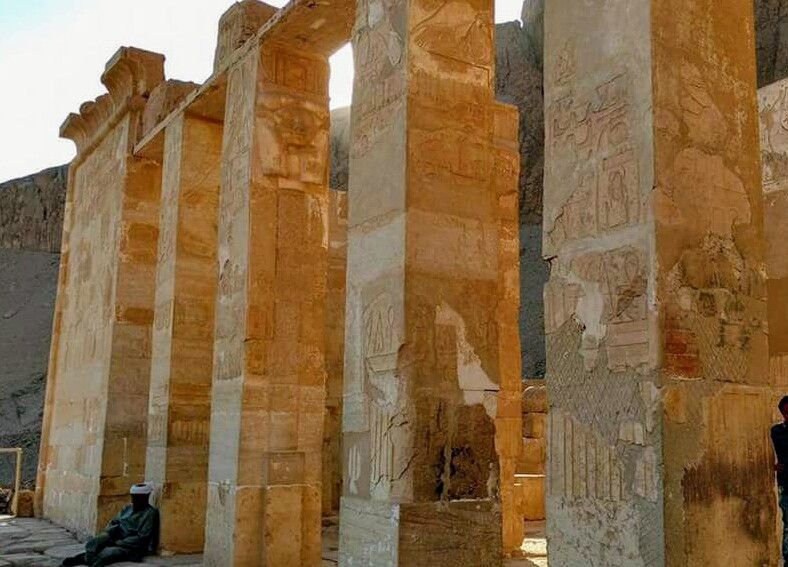 She is known as the "first great woman whose name has been preserved in history" and I think this is due in part to the hundreds of beautiful buildings in ancient Egypt that were built during her reign.
There is no shortage of beautiful things to see in Egypt.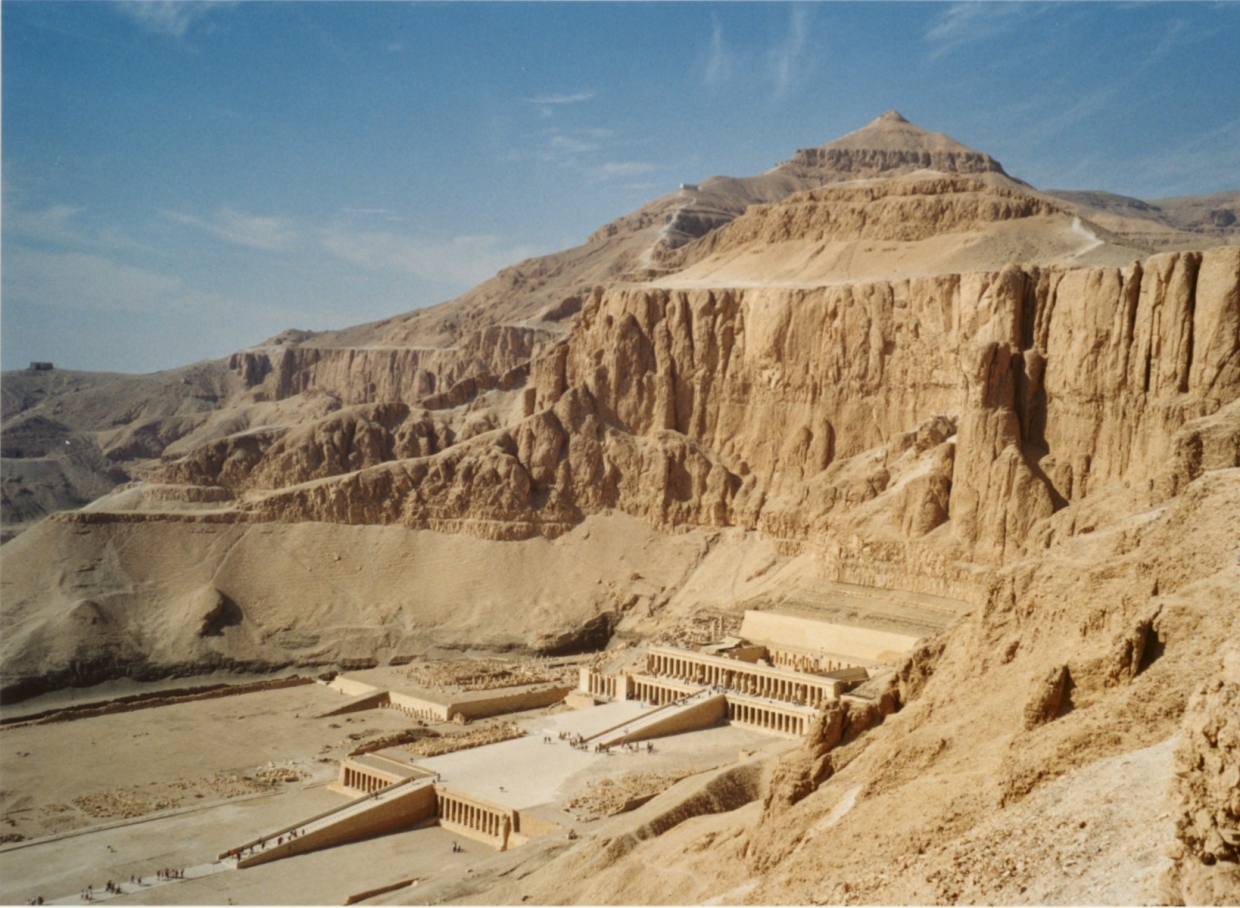 Reason #8: Red Sea
Don't worry, the Red Sea is not red, but crystal clear!
An inviting sea with fine and clear sand.
There are many water activities to do. If you go in winter, note that it is very windy at this time of the year and the sea will probably be turbulent, but still beautiful!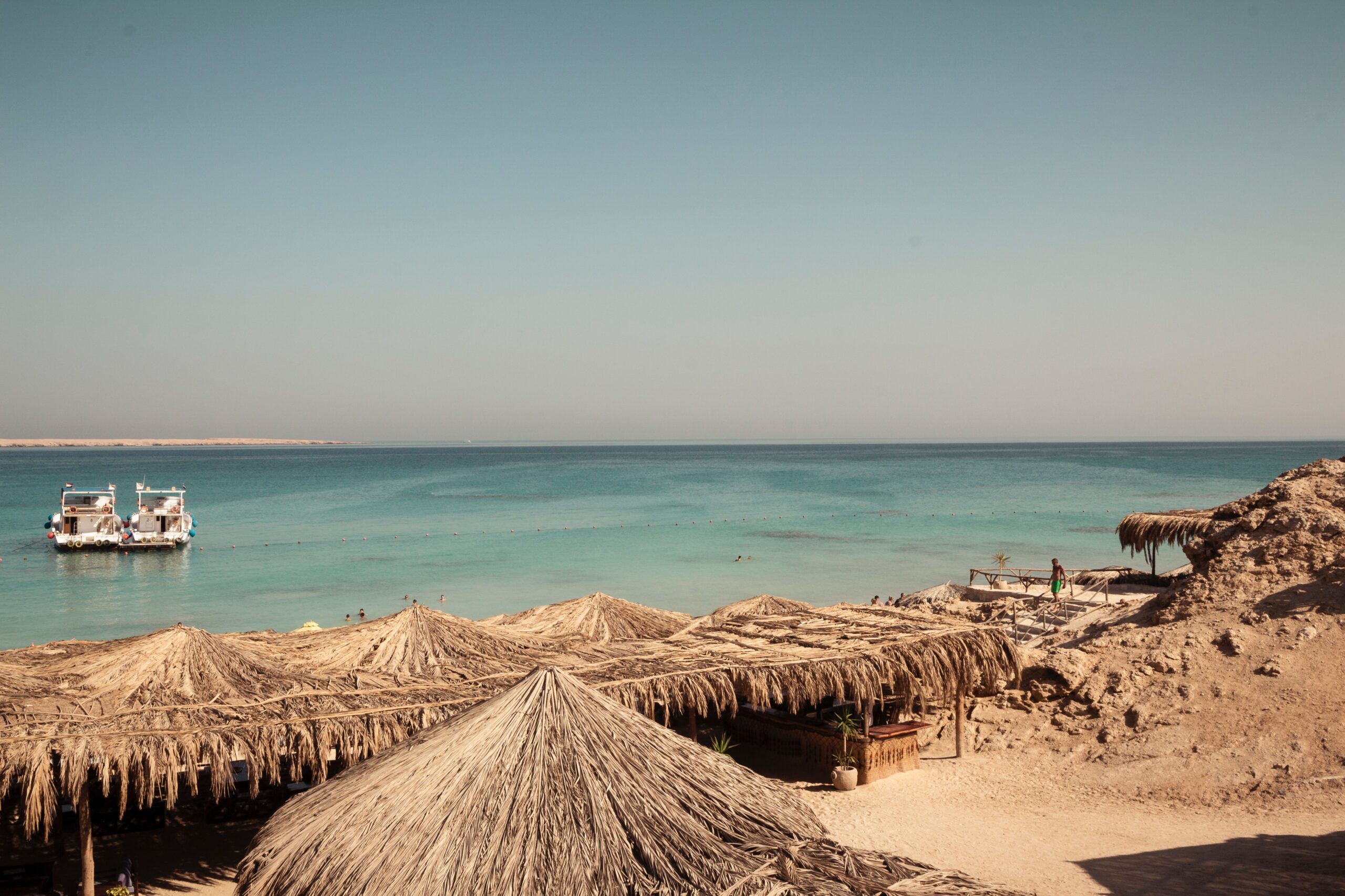 There are also Dahab and Sharm-el-Sheikh which are popular waterfront destinations, including for cheap diving. Flytrippers included those in 1 of its 2 lists of nice Marriott hotels you can get for free.
Bonus reason: Safety
Since at Flytrippers, they like to give you more for your money, here is one more reason.
I want to mention that on our trip to Egypt, I never felt unsafe at all. We went despite the fact that the Canadian government had issued a travel advisory.
It's only certain regions that the Canadian government recommends avoiding, as is almost always the case. Risks abroad are almost always extremely limited geographically.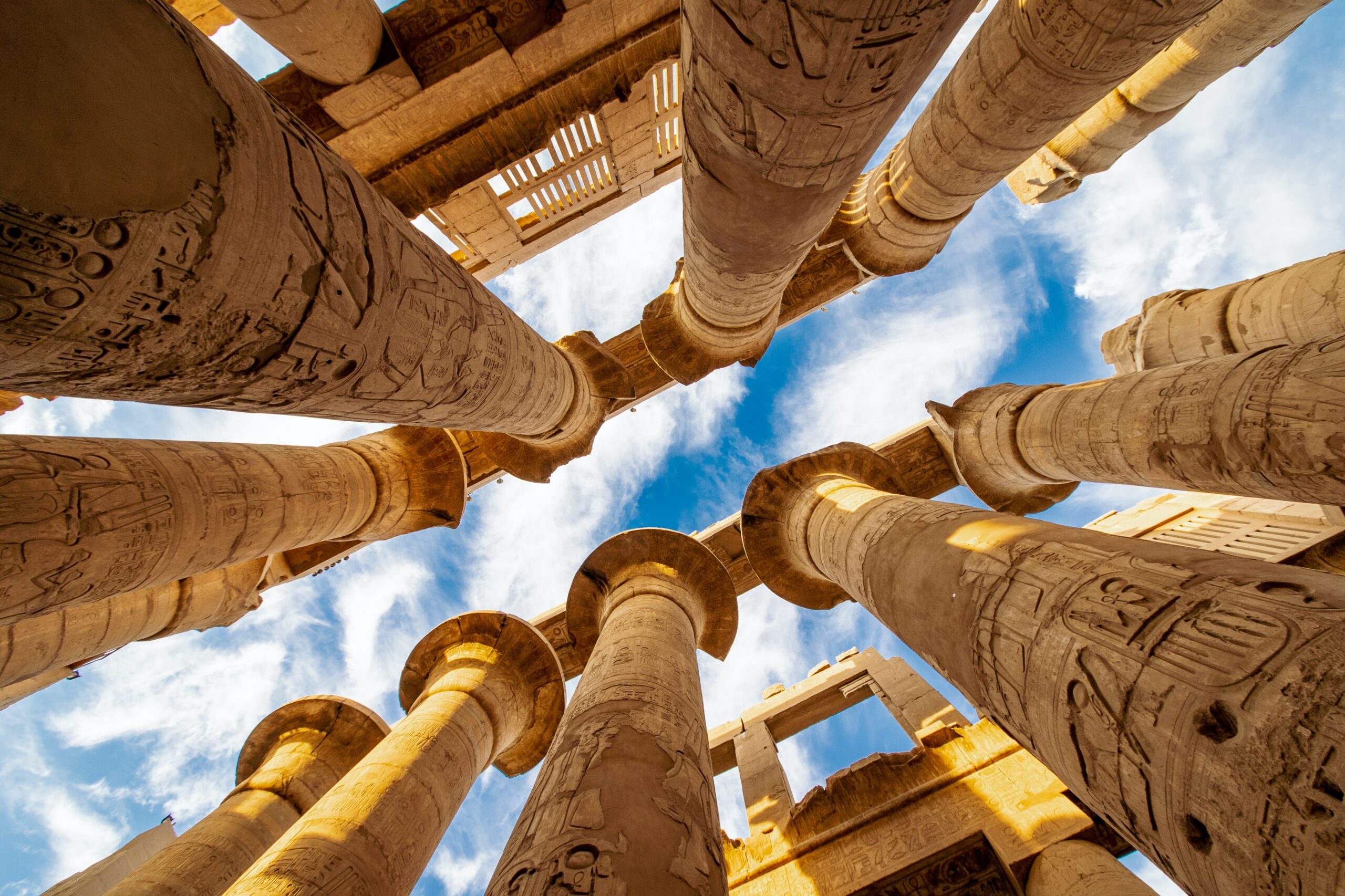 With proper information and preparation, and by avoiding the hotter areas, you can go to Egypt safely as I did.
Provided you are careful over there of course, and use caution. On that note, enjoy your trip Flytrippers readers!
Want to get more content to discover awesome destinations?
Summary
Egypt is a mythical destination, and not only for the pyramids. A dream for many, visiting Egypt is a must. Many travelers take advantage of this opportunity to discover this country at a low cost and you absolutely must cross this beautiful country off your bucket list.
What would you like to know about Egypt? Tell us in the comments below.
See the deals we spot: Cheap flights
Explore awesome destinations: Travel inspiration
Learn pro tricks: Travel tips
Discover free travel: Travel rewards
Featured image: Giza Pyramids (photo credit: Simon Berger)
Original publication date: July 26, 2017
Share this post to help us help more people travel more for less: