Going the Whole Hogg are guest-bloggers at Flytrippers. Check out their blog and follow on Instagram, YouTube, and Facebook. See bio at the bottom of this page.
---
Oman isn't exactly the first place that springs to mind for many when planning their next big trip. In fact, it's probably somewhere few have given any thought to. But with a wealth of natural and historical attractions, welcoming locals, and a dizzying array of experiences to be had, we're here to tell you it's an amazing destination for all sorts of travelers.
After two trips (and a third in the works) we could wax lyrical about this Middle Eastern gem all day, but for now, we're hoping these 5 Reasons To Visit Oman will be enough to pique your interest.
1. Authentic Arabic Culture and Heritage
Think Arabia and images of megacities rising from the desert likely come to mind. But, Oman is vastly different to neighboring UAE or Saudi Arabia, making for a refreshingly authentic experience of traditional Arabian culture and heritage.
Under the late Sultan Qaboos' rule, Oman was modernized without sacrificing traditional values. Restrictions on building heights and materials were implemented, meaning there's not a skyscraper in sight! Neutral color palettes blend harmoniously with the landscape and design elements evoke classic Islamic motifs.
The scalloped edges of Omani forts are mimicked in buildings and even ubiquitous rooftop water tanks. Everywhere you go, there is a pervasive sense of muted elegance, combining the contemporary and traditional in the most genuine of ways.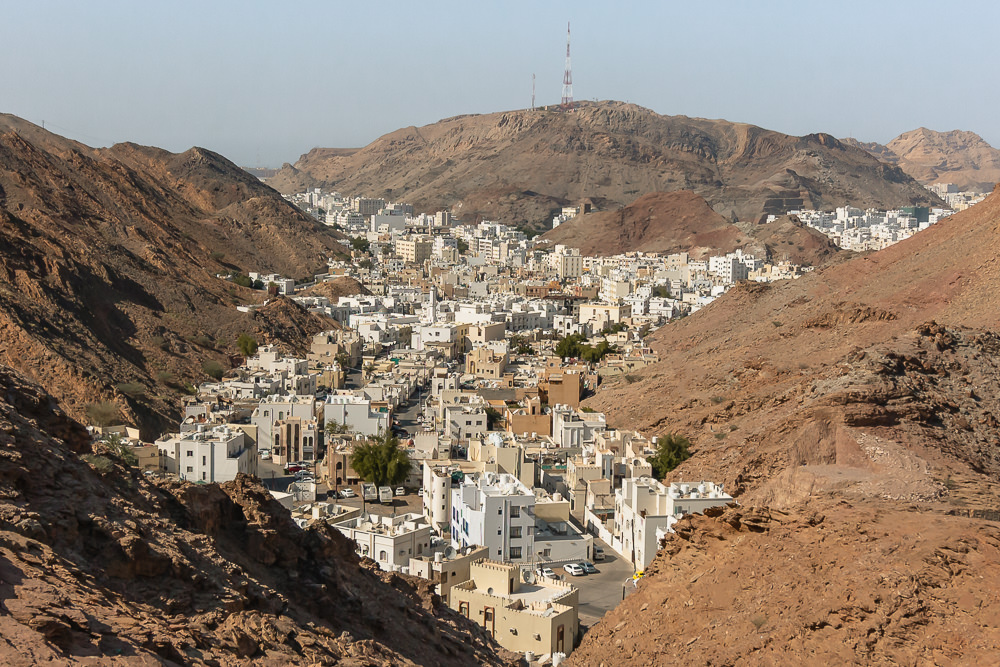 Oman is also very safe, and its people are friendly and welcoming. Locals are forever stopping to offer help at the slightest look of tourist confusion. Invitations to coffee are common, served in a traditional Arabic coffee pot called a dallah, and always accompanied by delicious dates.
READ ALSO: The 10 safest countries in the world for travelers
Omanis take great pride in their national dress, men looking immaculate in long white gowns called dishdasha, accompanied by an embroidered kuma cap or turban-like masar. Traditional women's dress varies across the country and is often very colorful. The unique Omani burqa, or batoola, is customarily worn by Bedouin women.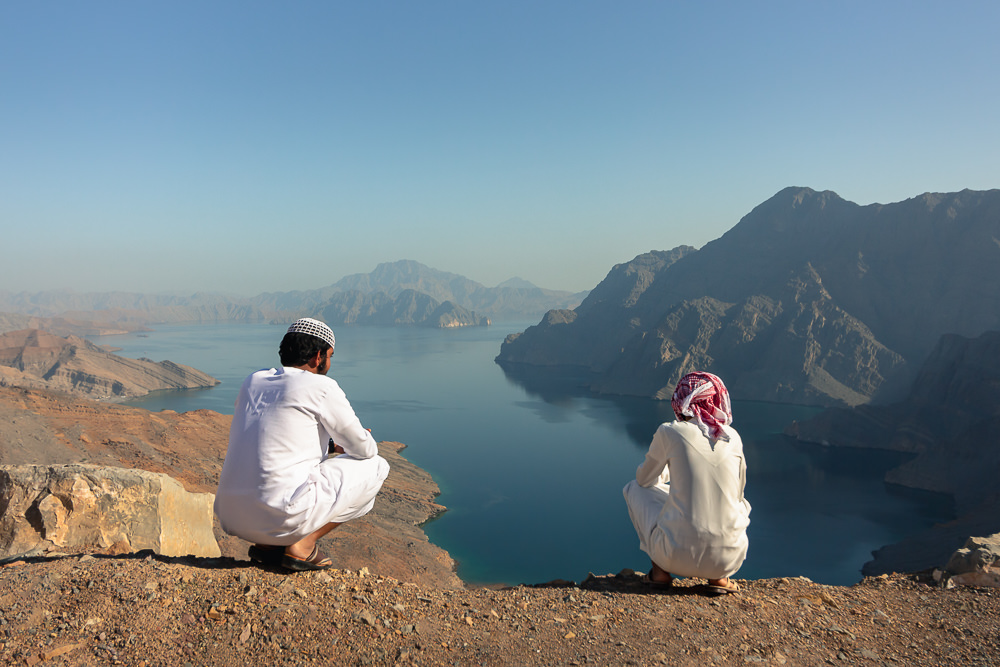 2. Amazingly Diverse Landscapes
Oman has an incredibly diverse and spectacular landscape — far from the homogenous desert one might imagine.
In the very north, Musandam boasts fjord-like inlets backed by soaring limestone mountains, gaining it the moniker 'Norway of Arabia'.
In the south, Dhofar turns into a lush oasis thanks to the annual monsoon, or khareef. People flock to Salalah from all over the Gulf to escape the searing summer heat. At this time of year, it's possible to witness camels munching on greenery, admire thundering waterfalls, and gaze at mist-enshrouded sea cliffs.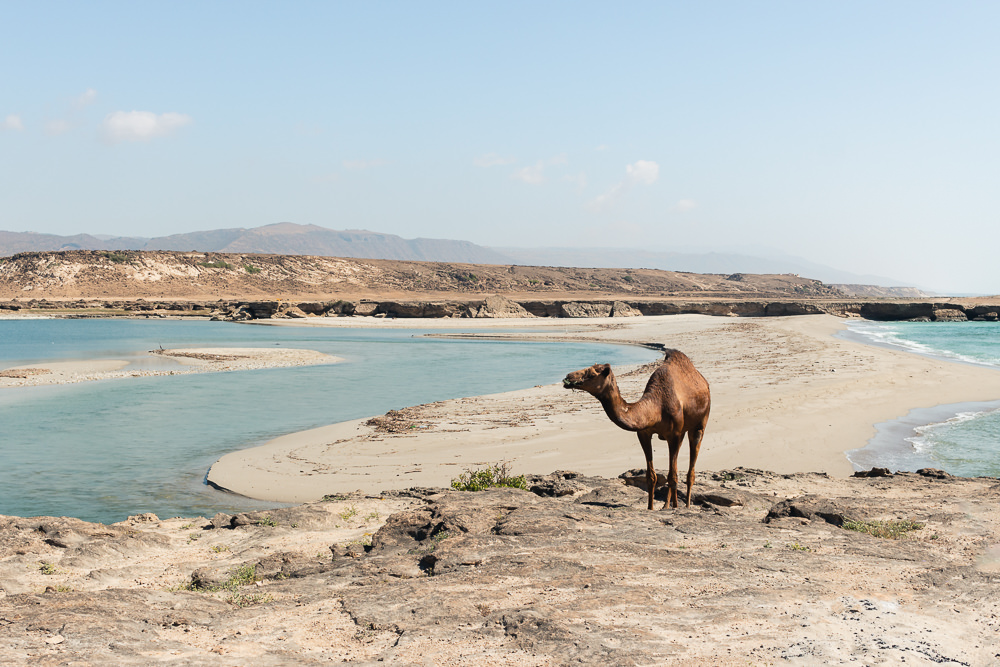 The dramatic Hajar Mountains form the backdrop of northeastern Oman, separating the fertile coastal plains from the high desert plateau. Wadis carve through the mountains, many home to natural water pools and greenery. Across the expansive Sharqiya Sands and Rub' Al Khali deserts, vibrant orange dunes sculpt incredible shapes.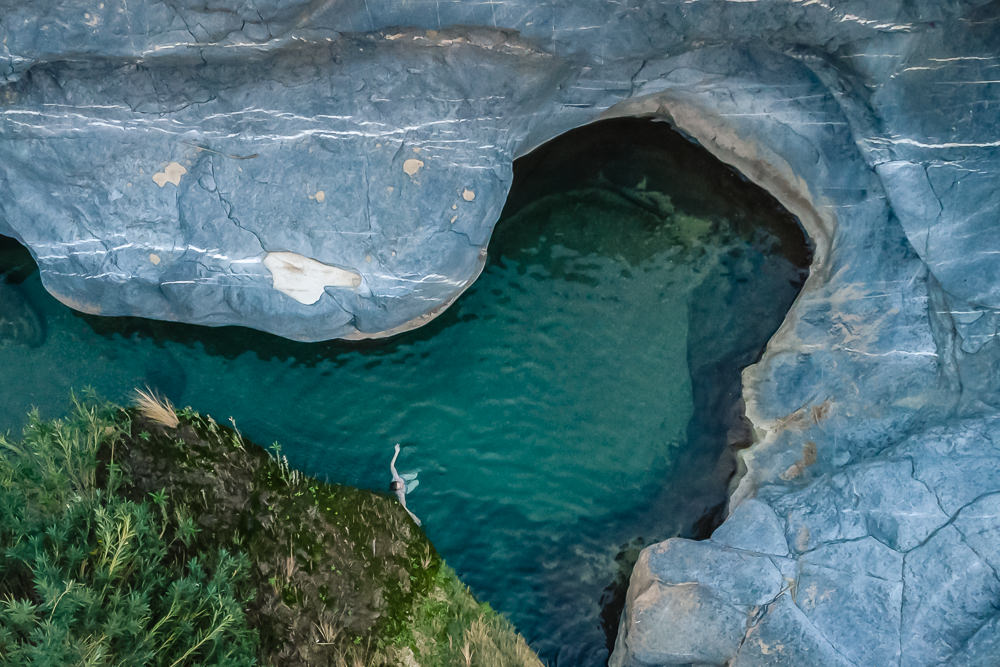 Beaches line the 3,165 km coastline, with golden sandy shores above and teeming coral reefs below. The diversity is pretty staggering, and there's no doubt that one of Oman's greatest assets is its raw natural beauty.
3. Outdoor Lover's Paradise
With so many natural wonders, it's no surprise that Oman is the perfect destination for outdoor lovers. Whatever your sense of adventure, you'll find an experience to get excited about.
At the tamer end of the spectrum, you can embark on one of many marked hiking trails. Two of the easiest and best are the Village Walk (officially route 18b), through the terraced fields and villages of the Sayq Plateau, and the spectacular Balcony Walk (route W6), in the heart of Oman's 'Grand Canyon'.
More adventurous activities include summiting Oman's highest peak, tackling via ferratas, rock climbing, caving, wadi hikes, and canyoning.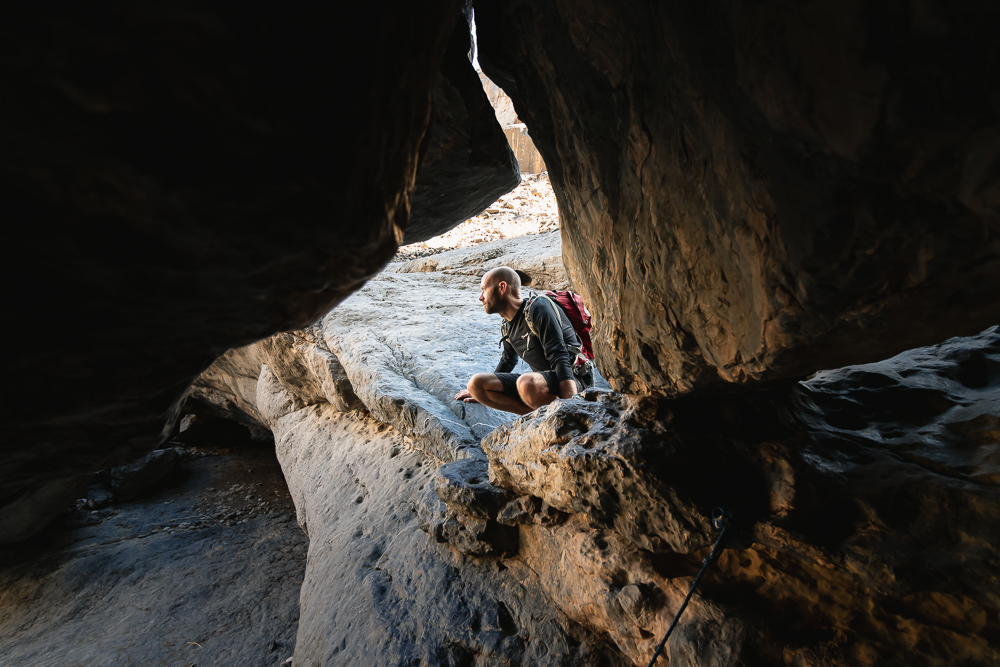 On the coast, numerous dive sites cater to beginners as well as more experienced scuba divers, and Masirah Island has excellent kite surfing. Ras Al Jinz is home to a Turtle Reserve and sees thousands of Green, Loggerhead, Olive Ridley and Hawksbill Turtles nesting on its beaches every year.
4. Historic Wonders
Alongside Oman's wealth of natural attractions lie historic forts, ancient ruins, and numerous UNESCO World Heritage sites.
Ochre colored forts rise from the landscape across Oman, with Nizwa, Bahla, and Jibreen being three particularly fine examples. Bronze Age beehive tombs (from the 3rd millennium BC) sit in the shadow of palm groves and mountains in the high plains. Petroglyphs thought to date from around 600 BC adorn rocks in modern-day villages and lonely mountains alike, while ancient fossils of sea creatures can be spotted in the mountains of Musandam.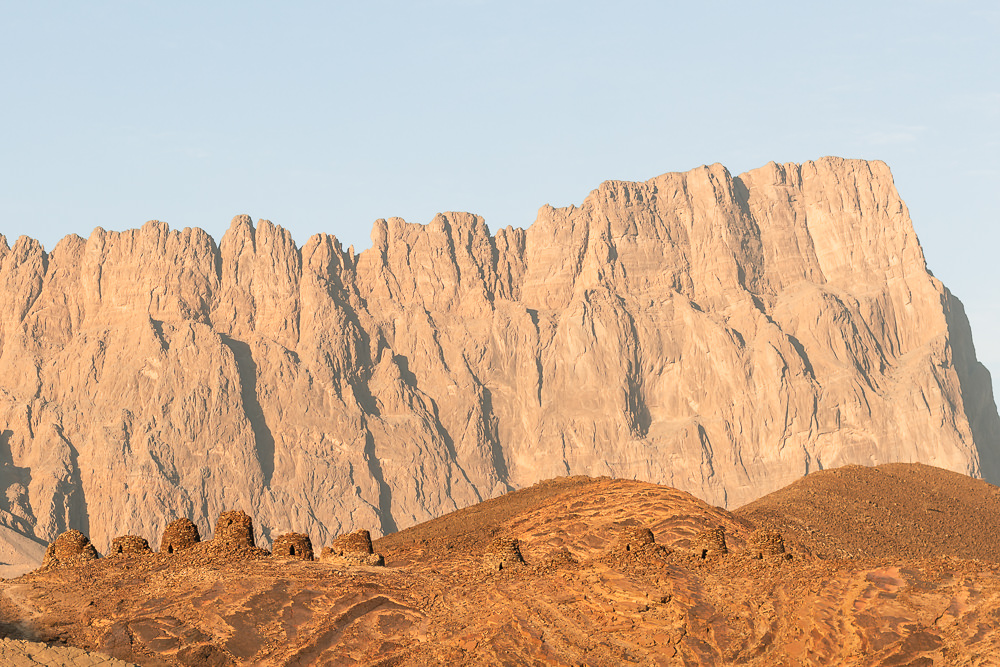 In coastal towns like Sur, you can learn about Oman's seafaring history, where traditional wooden dhow boats are made by hand to this day.
In the southern region of Dhofar, the country's historic trade in frankincense is celebrated with a number of sites combining to form the UNESCO recognized Land of Frankincense.
5. Budget or Luxury Friendly
Finally, an important reason why Oman is such a great travel destination is its ability to cater to all tastes and budgets.
Whether you're looking for 5-star luxury or prefer roughing it in nature, Oman delivers. Exquisite resorts like The Chedi Muscat, Alila Jabal Akhdar, Six Senses Zighy Bay, and Desert Nights Camp in Wahiba Sands make for unforgettable stays. But equally, so do many wild camp spots: pitch up on the edge of the 'Grand Canyon', in the powdery white Sugar Dunes, or on the picture-perfect southern beaches of Fazayah. And for those with budgets falling somewhere in between, mid-range accommodation options have become far more prevalent in recent times.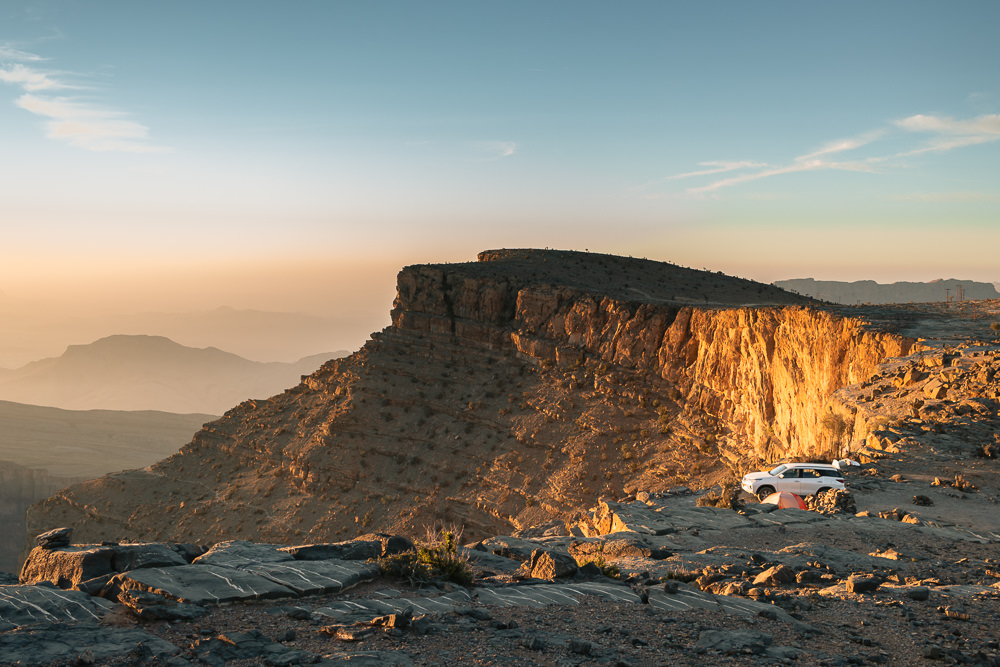 While public transport options are limited, affordable rental car rates, cheap fuel, and excellent infrastructure make a self-drive road trip the ideal way to see Oman. Opt for a budget 2WD, or take full advantage of the exhilarating off-roading opportunities and rent a 4×4. Throw some camping gear in the back (easy to pick up from supermarkets in Muscat), and the whole country is your playground. Cut your costs even more by jumping on your bike and cycle touring Oman. Whatever travel style you have, we're sure you won't be disappointed!
Summary
Whether you're a thrill-seeker or culture vulture, a luxury lover, or budget backpacker, Oman has so much to offer. However you choose to experience it, we're confident you'll fall for this incredible country just as we have.
Want to get more content to discover awesome destinations?
What do you think of Oman as a destination? Tell us in the comments below.
Explore awesome destinations: travel inspiration
Learn pro tricks: travel tips
Discover free travel: travel rewards
Featured image: calm and peaceful Wadi Bani Khalid (photo credit: Going the Whole Hogg, guest-bloggers)

Advertiser Disclosure: In the interest of transparency, Flytrippers may receive a commission on links featured in this post, at no cost to you. Thank you for using our links to support us for free, we appreciate it! You allow us to keep finding the best travel deals for free and to keep offering interesting content for free. Since we care deeply about our mission to help travelers and our reputation and credibility prevail over everything, we will NEVER recommend a product or service that we do not believe in or that we do not use ourselves, and we will never give any third-party any control whatsoever on our content. For more information on our advertiser disclosure, click here.
Share this post to help us help more people travel more for less: