There aren't that many countries that are truly "unsafe" in the world, at least a lot less than most want you to believe. But some people are interested in traveling only to the safest places, and that's fine*: it's way better than not traveling at all!
*as long as you please keep your fears for yourself and don't try to scare other travelers!

When we shared our article with the map of the most common religion in each country, I mentioned that the Middle East had 3 countries in the top 10 safest countries in the world for travelers, which seemed to surprise many readers.
Many were also surprised to learn that no country on the American continent is in the top 10. Especially since most people are heavily influenced by the media that always make it seem like everywhere else is unsafe—especially the Middle East (as if it was one monolithic region).
It's one of the many, many myths that are persistent in the world of travel. We've talked about this before, but a vast majority of countries are safe if you are an experienced traveler who uses common sense, especially when you compare with the many risks you face at home (which is factually just as dangerous than traveling, if not more). We'll cover travel "risks" in-depth in an upcoming article.
For now, let's have a look at some destinations for your next adventure among the 10 safest countries in the world—some you might not have expected! Of course, since many people love these safe destinations, many of them have a very high cost of living (or are expensive to fly to)!
Study On The Safest Countries In The World For Travelers
If you are curious but don't want to go through the 120-page World Economic Forum's 2019 Travel and Tourism Report, we've done it for you. Of course, this is only one report with its own methodology, but it's one of the most credible out there.
We're only talking about the highest ranked countries on the "safety and security" element, as the report shows a wealth of other information. It's not about the overall best places to visit (we'll cover those in another article), it's just the safest.
Here is the breakdown of the top 10 by region:
5 in Europe
3 in the Middle East
1 in Asia
1 in Oceania
0 in America
0 in Africa
So here are the top 10 safest countries in the world for travelers, with details about what to see in each one and our specialty, how to get there for cheap (TL;DR the bullet-point top 10 list is at the end of the article).
1. Finland (Europe)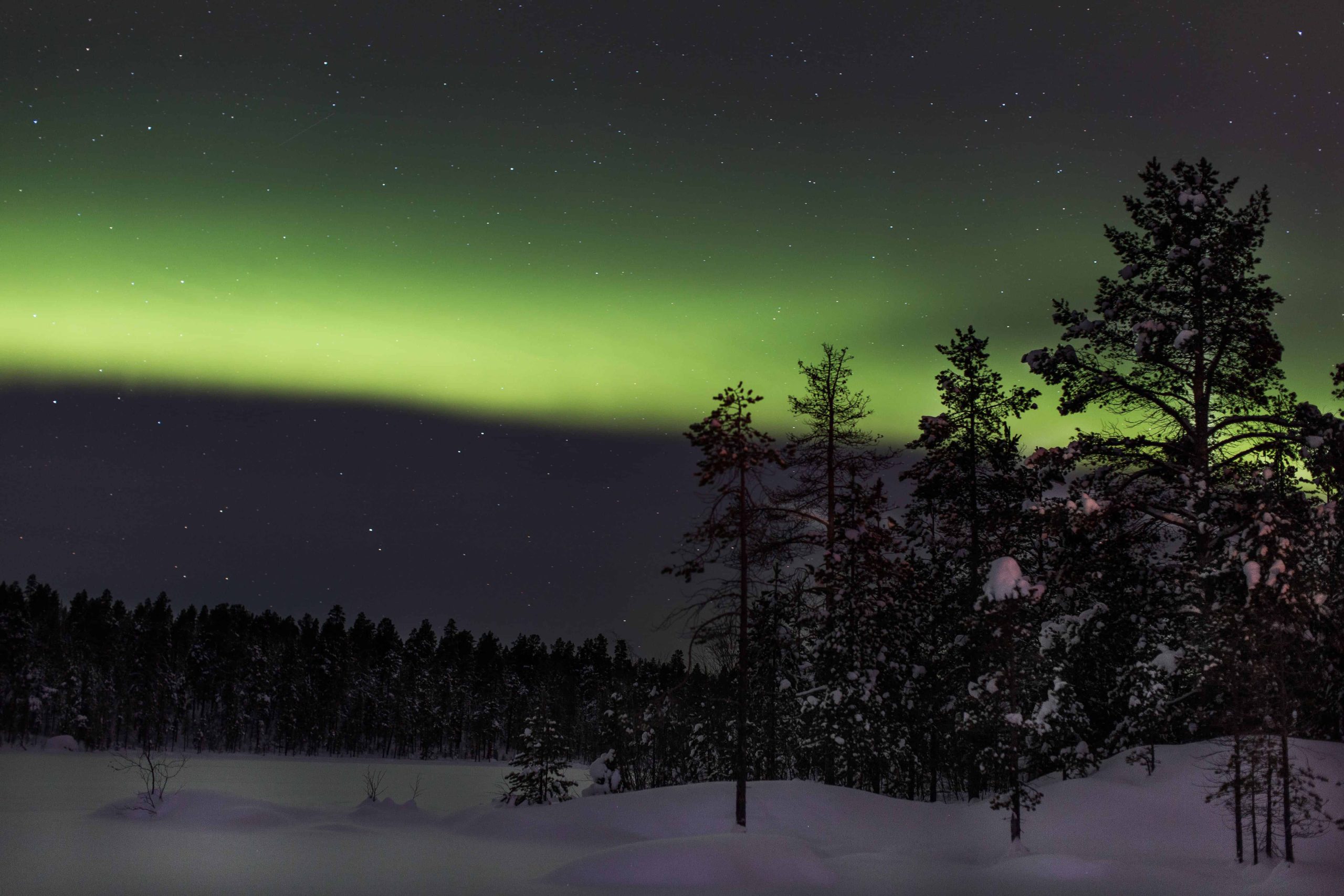 Safety Score: 6.7 / 7

Some of the main attractions in Finland and other Scandinavian countries is the seemingly untouched wilderness, wintry haven, and Aurora Borealis. The Käsivarsi Wilderness Area is a perfect place to hike up Mount Halti, Finland's tallest, or enjoy arctic fishing.
Top cities are Helsinki, Rovaniemi, and Tampere. Helsinki, the capital, sits on the Baltic Sea, offering travelers beautiful harbor views and an inviting coastal atmosphere. For some eats, you can tastefully pig out on seafood at key restaurants such as Zetor and Finlandia Caviar.
As it's a tradition across the nation, saunas are a must-do Finnish experience. There are plenty to choose from in Helsinki, where you can jump into the Baltic Sea for an invigorating sauna–plunge combo.
Then, if you have some free time, stroll around the city to see the spectacularly curated art-nouveau and Scandinavian architecture.
How to get to Finland for cheap
We don't often spot deals to Finland, but a great tip for any destination in Europe that is expensive to fly to is to buy the cheapest transatlantic flight and then buy a separate intra-Europe flight, given how cheap they often are. This won't always work, but it's worth comparing with our favorite flight search tools, especially if you're somewhat flexible (it once saved me $900 on a single roundtrip flight to Europe).
2. Iceland (Europe)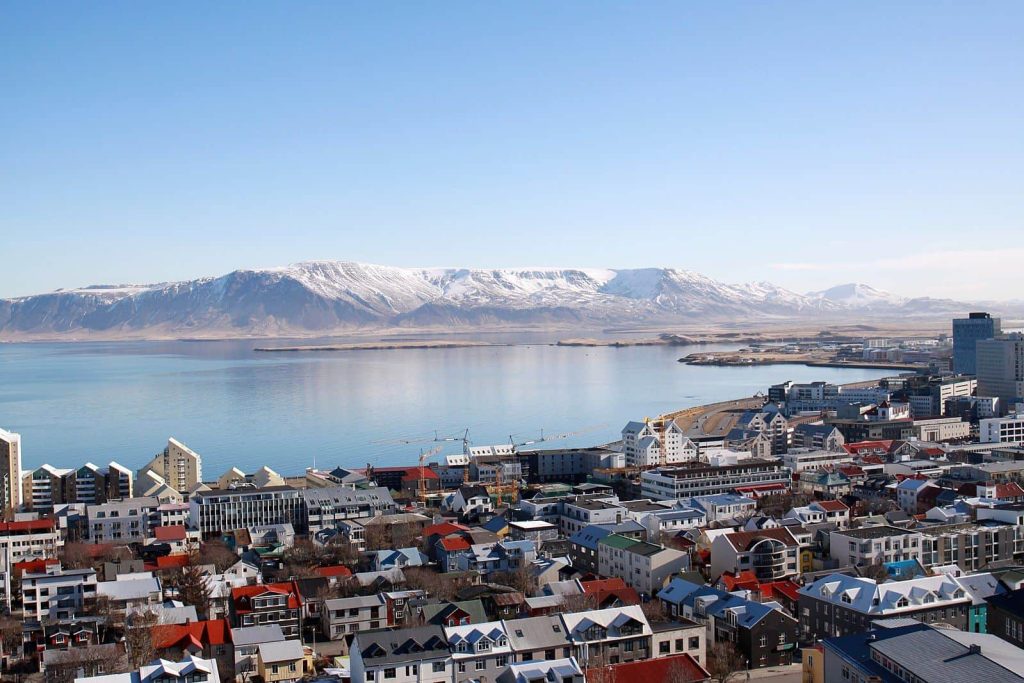 Safety Score: 6.5 / 7

Iceland has intriguing geography that would take months to explore, as well as delicious cuisine and unforgettable traditions to witness.
The capital city of Reykjavík has plenty to do just within its city limits. Visit the National Gallery of Iceland to behold native artwork and the National Museum of Iceland to gather more insight into its cultural history.
For photographic opportunities, rent a car and set out into the countryside. Look for Skafatel National Park for glaciers, volcanic lava, and beautiful crystal-blue lakes. Some landmarks that stand out are Eyjafjallajökull glacier, Seljalandsfoss waterfall, and the Gunnuhver hot springs (have fun with the pronunciations). These may be a bit crowded by tourists, but they are undeniably worth it.
Thinking we'd get many opportunities to return to Iceland since WOW air always had amazing prices from North America to Iceland in the $100s roundtrip, we only spent a day road-tripping around the capital on one of our many trips to Europe.
It's a country with a very high cost-of-living, so we didn't really want to spend too long there since there are still so many beautiful places that are 3 times cheaper to visit that we haven't been to yet, but the short time we did spend there was great: it really is a beautiful country.
How to get to Iceland for cheap
The prices aren't as low as they were back when WOW air existed, but we still sometimes spot deals to Iceland in the $500s roundtrip, or you can use our flight search tools if you aren't flexible on dates: search for Reykjavik (KEF).
3. Oman (Middle East)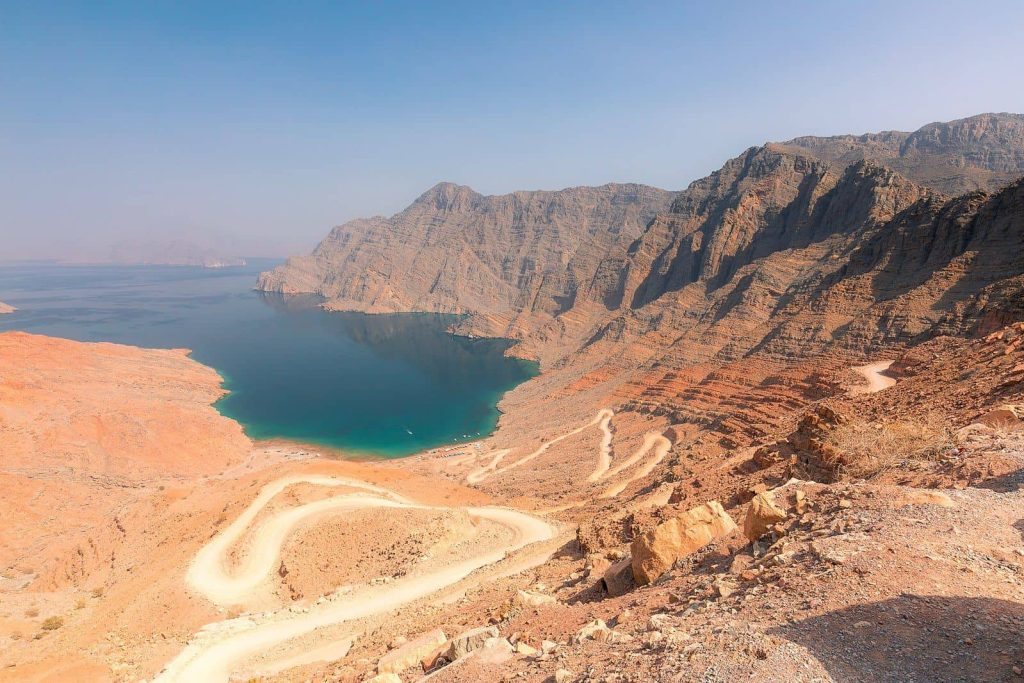 Safety Score: 6.5 / 7

Oman is one of the most peaceful countries in the world, the 3rd safest on the planet! Yes, even if neighbor Yemen is in the midst of a war, it's a crazy concept but: Oman is a different country than Yemen, so the war in Yemen is irrelevant. Just avoid the border, and voila!
I spent a couple of days road-tripping in Oman on my solo trip to the Middle East last year, and it was one of my favorite countries I visited in 2018. I was very pleasantly surprised. But since it borders Yemen and Saudi Arabia, many thought it was dangerous, which obviously is not the case at all, as you can tell from this ranking.
Not to mention, it has a gorgeous landscape, and another positive is that I found it to be more traditional and a much bigger culture shock than say Dubai or Bahrain. Most of the country is left for nature to dominate with glorious mountaintops, caves, and green oases to discover—a prime location for avid hikers and campers.
In town, you'll find cleanliness, good food, and plenty of tradition. One famous dish I wish I had time to try (but I needed to eat plenty of delicious shawarma instead) is the shuwa: meat covered in banana and palm leaves, slow-cooked in a deep hole under the sand for 2 days, then served on noodles or rice.
You'll have to stop by a souk as well to discover Oman's unique dress styles, hand-crafted bags, and jewelry, as well as pottery. Spend an afternoon in one of these bazaars for a glimpse of Omani culture, I found it to be a worthwhile stop in the capital Muscat.
How to get to Oman for cheap
It's not very frequent, but we sometimes spot deals to Oman in the $800s roundtrip, and again, you can also use our flight search tools if you aren't flexible on dates: search for Muscat (MCT).
4. Switzerland (Europe)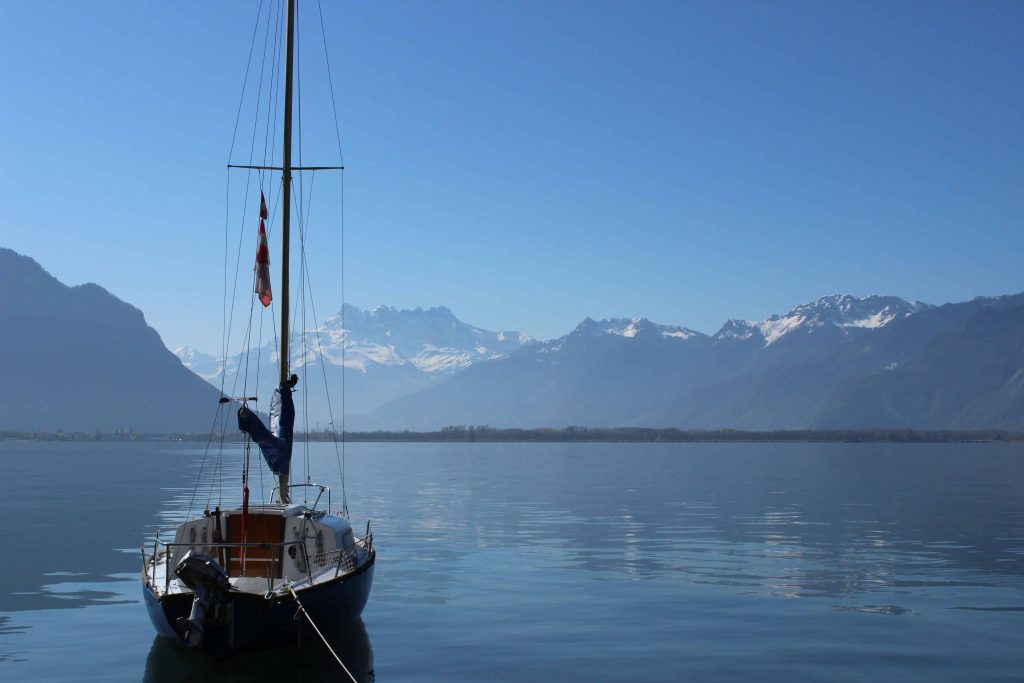 Safety Score: 6.4 / 7

With the famous Alps, breathtaking lakes, and plenty of popular cities, Switzerland is a must-see country for any visitor to Europe, and even Europeans themselves.
I could tell you to visit Geneva, Lucerne, Zurich, or even Lausanne, but why lead you down the beaten paths? Instead, I encourage you to explore natural Swiss beauty in more remote places.
Visit Soglio, a tiny village upon a mountain where a knight opened a historic palace and hotel in the 17th century. Perhaps enjoy a night's stay!
Lake Cauma is one of the most peaceful lakes to visit in the country. It's perfect for tranquil hiking at any time in the day.
Montreux is another city off the beaten path. If you look directly across the lake from Montreux, you'll actually be looking at the French Alps and not the Swiss ones. There's also the lovely Château de Chillon to explore, a medieval castle built on the shore of the lake.
I've been to Switzerland twice, and like Iceland, it's high safety ranking also comes at the price of being an insanely expensive country. I did enjoy my days in Lausanne and Zurich, but I would still recommend alternatives that can be just as beautiful and a lot cheaper (almost any country in the world will be cheaper, I'm not exaggerating).
How to get to Switzerland for cheap
We don't often spot deals to Switzerland, but again, from Paris, it's super cheap to get there, and roundtrips to Paris are often very cheap from North America. If that doesn't work, use our favorite flight search tools to find the cheapest dates to Zurich (ZRH), Geneva (GVA), Basel (BSL), or nearby airports like Lyon (LYS).
5. Singapore (Asia)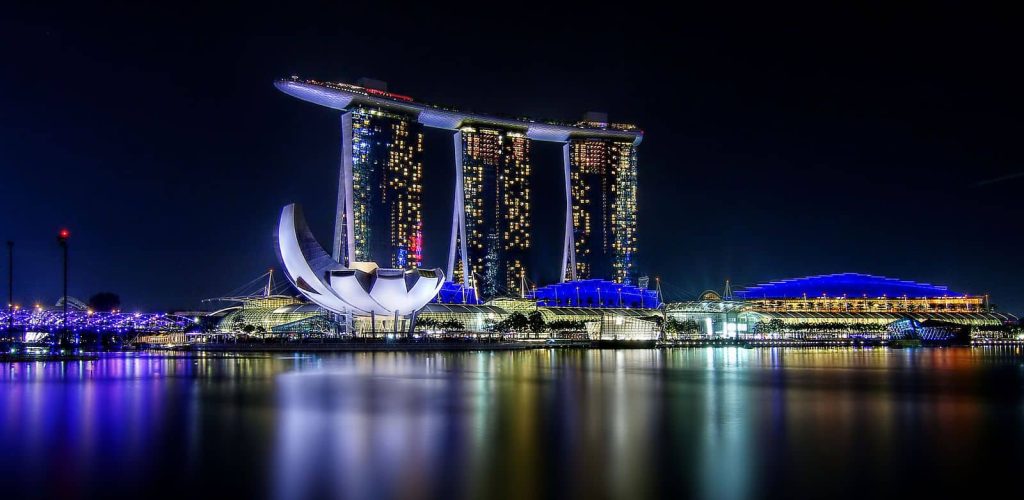 Safety Score: 6.4 / 7

I spent a couple of days in the city on my way to Bali and Borneo, and as a city-lover, I can't wait to go back! However, I recommend spending only a few days in this expensive island-nation before heading to neighboring destinations where the cost of living is much lower.
Flights from Singapore to most of Southeast Asia often go for less than $50 each way.
In Singapore, even the airport is an attraction. It's one of the most exceptional ones in the world. Once you're in the city, you need to check out the Gardens by the Bay, where enormous artificial trees and botanical gardens have been built for tourism and solar-power.
You'll also enjoy a variety of multicultural cuisine. If unlike me, you're the type of traveler who likes to enjoy a bit of luxury or some raging nightlife, then it's even more of a reason to add Singapore to your list!
In this case, you must visit 1-Altitude Bar at the top of the 280-meter tall One Raffles Place. It's actually the highest bar in the world. Then, Level 33 in the penthouse of the same building is the world's highest brewery. Not only can you enjoy some music and locally-crafted beer, but also a 360-degree view of Singapore below!
Then, Marina Bay Hotel offers the ultimate luxury in accommodation, and the insane iconic high-altitude pool that spans three skyscrapers.
How to get to Singapore for cheap
We frequently spot deals to Singapore, and it's often one of the cheapest destinations to fly to in Southeast Asia. If that doesn't work, use our favorite flight search tools to find the cheapest dates to Singapore (SIN) or nearby Johor Bahru (JHB).
6. United Arab Emirates (Middle East)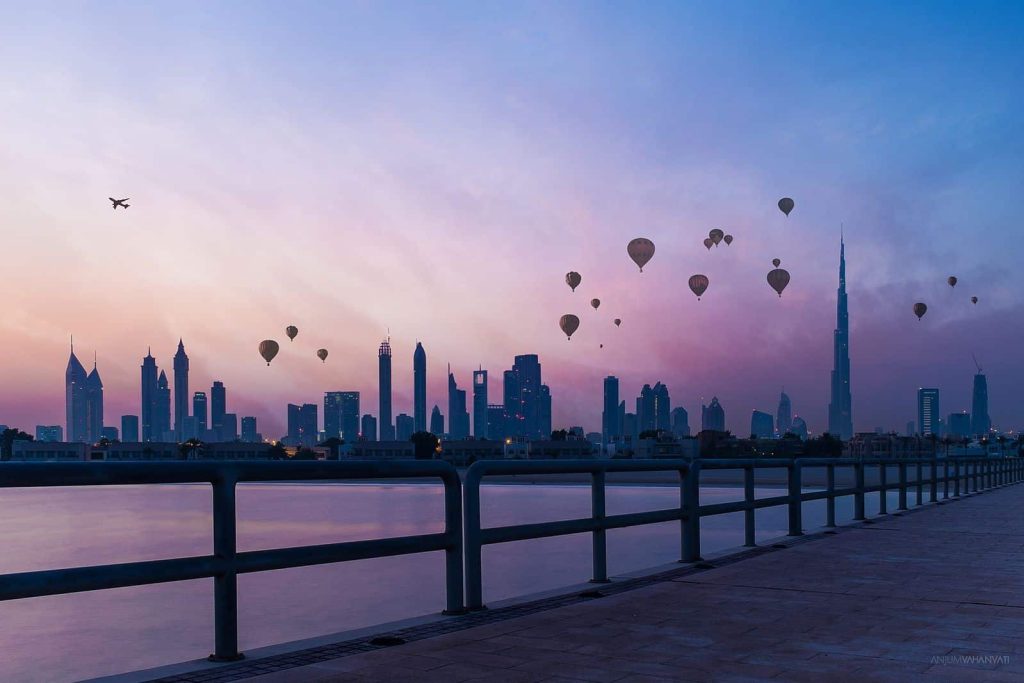 Safety Score: 6.3 / 7

In case you didn't already know, you can find the world's tallest building here. At 829 meters tall, the Burj Khalifa dominates Dubai's skyline. I knew it was going to be impressive, but even my high (pun intended) expectations were surpassed. I admired it from below for free, but you can even reach the summit for a spectacular view of the seas, the city, and the desert in the distance.
The city has become one of the world's top destinations very quickly, and it's one of luxury and wealth. The Dubai Mall embodies this with over 1,200 chic retailers. The Palm Jumeirah is an island dedicated to high-end restaurants and 5-star hotels like Atlantis.
And that's just Dubai… Abu Dhabi is another up-and-coming destination, and another wonder of the UAE is the Sheikh Zayed Grand Mosque in Abu Dhabi. As an architectural masterpiece, its pristine marble, gold-plated crowns, and colorful stones will mesmerize you.
And there is a lot to discover across the country. In fact, if you want a desert vacation, there is a Marriott Category 1 hotel (where you can also get 17 free nights, although I'd recommend just 5 there) that is located in Al Ain.
Dubai is an incredibly cool city—I wish I had more than a few hours on my layover there last summer. But even that short stay was so much fun (which is the reason we love long layovers). Flytrippers' other co-founder Kevin spent a week in Dubai, and while we're used to getting free hotels with Marriott Points or free transit hotels, he got free accommodation in a completely new way (he'll soon share in an article).
How to get to the United Arab Emirates for cheap
We sometimes spot deals to Dubai in the $800s, and it's often one of the cheapest destinations to fly to in the Middle East. If that doesn't work, use our favorite flight search tools to find the cheapest dates to Dubai (DXB or DWC or even SHJ), or Abu Dhabi (AUH).
7. Luxembourg (Europe)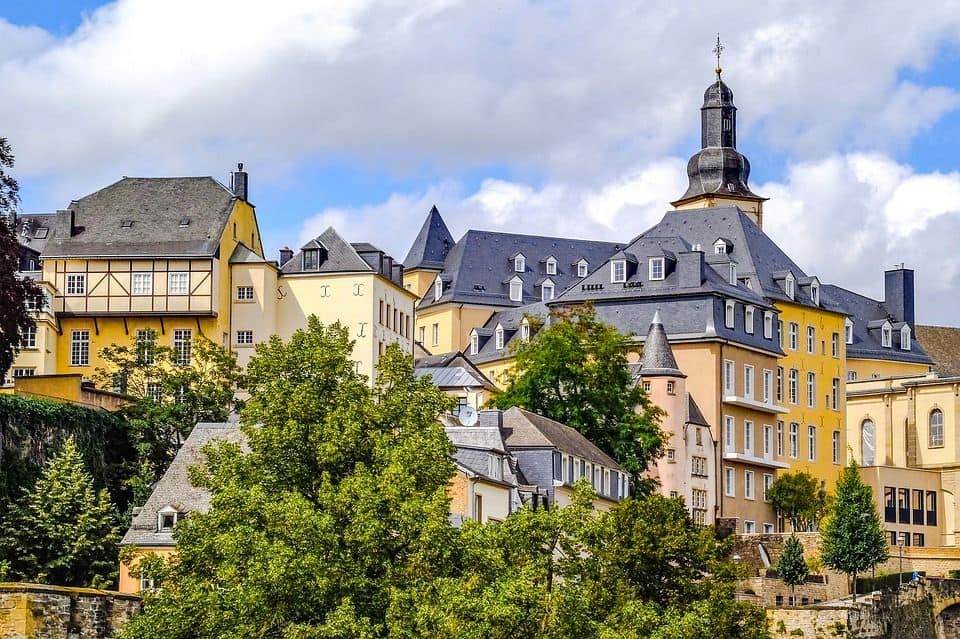 Safety Score: 6.3 / 7

Luxembourg is unique because it's a micro-state, which means that it's super tiny. But don't let that fool you; there's still plenty to do and see!
As a cultural clash, Luxembourg blends Belgian, French, and German traditions, architecture, and language all into one. However, they are quite distinct in this blend and are proud. "Mir wëlle bleiwe was mir sinn" highlights their independence in saying "We will stay what we are."
As a traveler, your tour here could easily remain cultural and intellectual. Some must-sees are the Notre-Dame Cathedral, the Philharmonie, City Hall, the Chemin de la Corniche, and Vianden Castle away from the city.
The Chemin de la Corniche is unique and spectacular as a pathway from the 1600s along the edge of a cliff. It offers excellent views of the city and a place to stroll peacefully alone or with locals.
Vianden Castle will get you out of the capital for a dive into history. Constructed in the 11th and 14th centuries, it's still one of the most beautiful fortified castles west of the Rhine river. You can admire the remarkable stonework and forests surrounding the fort on all sides.
How to get to Luxembourg for cheap
We rarely spot deals to Luxembourg, but like Switzerland, you can get there pretty cheaply from Paris. German and Belgian airports are also very close and more often discounted. If that doesn't work, use our favorite flight search tools to find the cheapest dates to Luxembourg (LUX) or the many neighboring airports.
8. Portugal (Europe)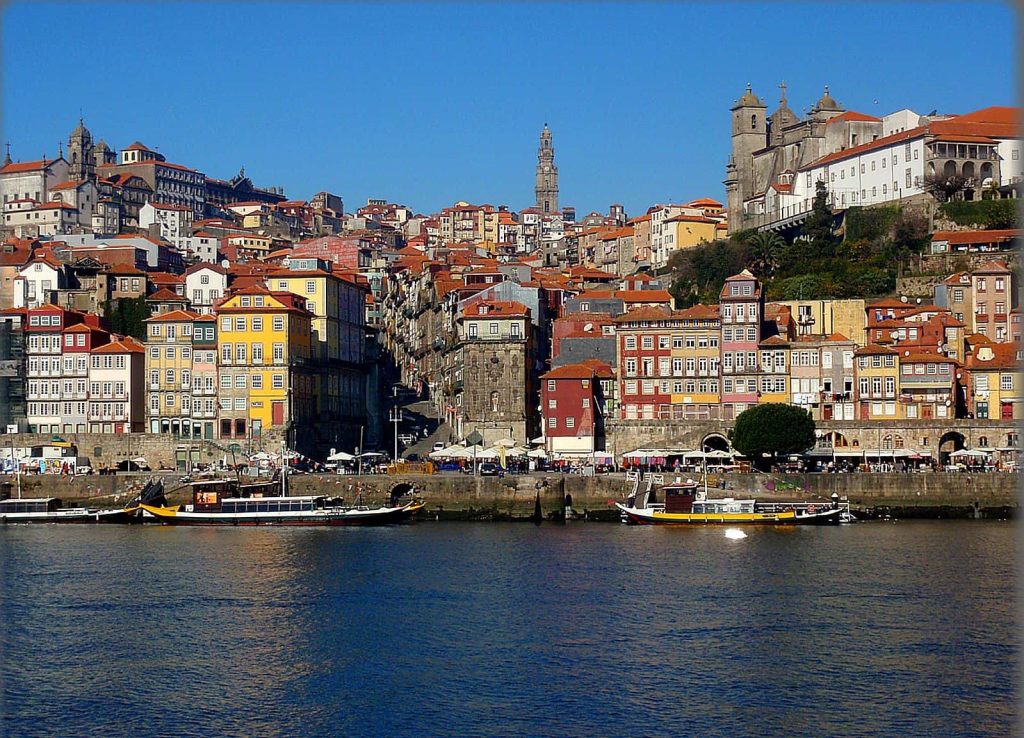 Safety Score: 6.3 / 7

Finally, a country that is in the Top 10 safest and is (relatively) affordable too. It's not one of the 40 countries where $30 a day is enough, but it's Western Europe's cheapest country, at least.
On the Westernmost tip of Europe on the Atlantic coast, Portugal is a lovely country to visit for wine, delectable food, and wondrous hiking trails. I just spent a few days in the Algarve on my Spain trip, and I can't wait to go back. The southern part of the country is wonderful, with amazing coastal landscapes.
If you're a wine connoisseur, then you must visit the city of Porto in the north. If you've already heard of Porto wine, it's time to discover the lands that produce it. To take full advantage, book a wine tasting and riverboat tour down the River Douro.
Lisbon, the capital, is the place to go for more energy, tasty food, and streets to explore. It's an excellent spot to capture the rail cars on camera and eat your way through a city—so don't miss out! You can read our article about 10 Must-See Places In Lisbon or our guest-blogger's story about Lisbon.
As we've mentioned before in those previous articles, the Camino de Santiago runs through all of Portugal, south to north. You have two options: a coastal or more inland hike. Either way, you'll enjoy every step knowing that you're hiking through one of the safest countries in the world.
How to get to Portugal for cheap
Lisbon is often the cheapest European city to fly to; we often spot deals in the $600s roundtrip. If that doesn't work, use our favorite flight search tools to find the cheapest dates to fly to Lisbon (LIS), Porto (OPO) or Faro (FAO).
9. New Zealand (Oceania)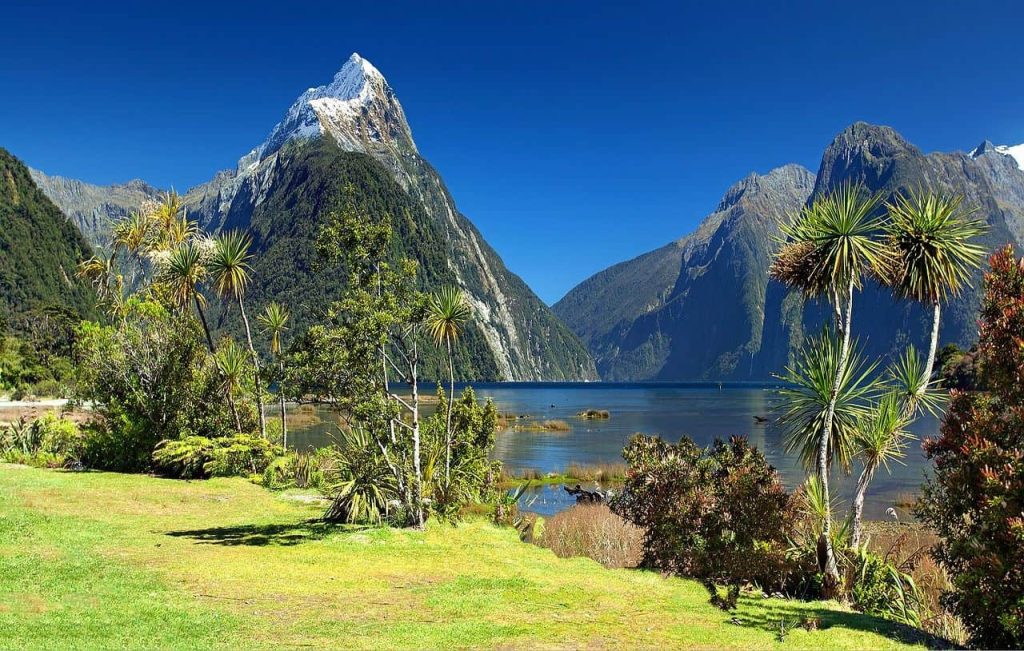 Safety Score: 6.3 / 7

It's one of the world's youngest countries, which leaves much to be discovered and explored by newcomers!
Did you know that most of the names for the cities and geographical landmarks are unofficial? There are 16,000 official place names, but there are 33,000 unofficial place names (twice as much). Therefore, you might come across some unusual names like the South Pole and Dog Island.
Auckland is the major city with a lot to see, especially ships and boats in the harbor. The city has the world's highest boat ownership per capita, with much of the population being sailors.
Then inland, the country has astonishing geography. On the South Island, wildlife is abundant, and thrill is easy to seek. Many come here for bungee-jumping, rope-swinging, skiing, and white-water rafting! Then, you can go hiking in Mount Aspiring National Park with glaciers and rugged peaks all around.
How to get to New Zealand for cheap
A few times a year, we spot amazing deals to New Zealand under $1,000 roundtrip. If that doesn't work, use our favorite flight search tools to find the cheapest dates to fly to Auckland (AKL), Wellington (WLG), or Christchurch (CHC).
10. Qatar (Middle East)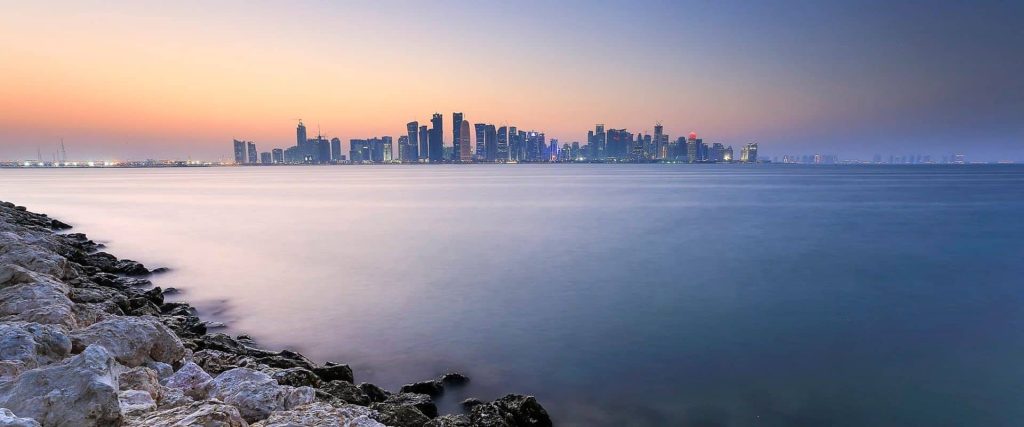 Safety Score: 6.3 / 7

Qatar seems to have something for everyone: the thrill-seekers, the wine-and-diners, those in need of a vacation, and those seeking intellectual stimulation.
For the thrill-seekers, desert safaris, film city excursions, road trips, and scuba diving are right at your fingertips.
When you're looking for something to eat, you have plenty of options to choose from, as Qatar mixes many cuisines from around the world. From Turkish food to Indian, Thai, or even British, you can have anything on your plate.
In addition to being one of the safest countries in the world, Qatar is also known for its wonderful hospitality. So, if your work life is overwhelming you, book a vacation at one of their resorts and spas. They're perfectly tailored to help relax your mind, body, and soul.
That's not all, though—there's also plenty of art to appreciate. The Al Riwaq Museum changes its theme annually to highlight foreign cultures. One year they focused on Germany, then later gathered Australian pieces for the Qatar Australia Year of Culture.
The architecture is also impeccable and unique. Many structures draw inspiration from natural surroundings and traditional dress like the caps worn by many Arab men.
How to get to Qatar for cheap
We sometimes spot deals to Qatar in the $800s, but it isn't very frequent. If that doesn't work, use our favorite flight search tools to find the cheapest dates to Doha (DOH).
Top 10 Bullet-Point List
Here are the top 10 safest countries with their rating on a 7-point scale:
Finland (6.7)
Iceland (6.5)
Oman (6.5)
Switzerland (6.4)
Singapore (6.4)
United Arab Emirates (6.3)
Luxembourg (6.3)
Portugal (6.3)
New Zealand (6.3)
Qatar (6.3)
Want to make sure you don't miss our next useful top 10 list?
Summary
These are the safest countries in the world. It's intriguing to see that some of them are in the Middle East, despite so many people being misled into thinking the area is dangerous. You can never truly know what a place is like until you travel there yourself—which is a goal for most of us travelers! But if you want to stick to the safest country, that's perfect. But since you don't bring any personal first-hand experience in a specific country to the table, refrain from trying to discourage other travelers not to go somewhere just because you prefer not to go!
Is safety a consideration when you choose a destination? Tell us in the comments below! And if you've been to any of these countries, let us know about your experience.
Want to see our current discounted plane tickets?
Click here to see our flight deals
Want more travel tips and inspiration?
Click here to see the blog homepage
You'll probably enjoy this article:
Travel Hacking: Free Travel (really)
Help us spread the word about our flight deals and travel tips by sharing this article and, most importantly, bookmark Flytrippers so we can help you navigate the world of low-cost travel!
Featured image: Sheikh Zayed Grand Mosque, United Arab Emirates (Photo Credit: David Rodrigo)
Advertiser Disclosure: Flytrippers receives a commission on links featured in this blog post. We appreciate it if you use them, especially given it never costs you anything more to do so, and we thank you for supporting the site and making it possible for us to keep finding the best travel deals and content for you. In the interest of transparency, know that we will NEVER recommend a product or service we do not believe in or that we do not use ourselves, as our reputation and credibility is worth far more than any commission. This principle is an essential and non-negotiable part of all our partnerships: we will never give any third-party any control whatsoever on our content. For more information on our advertiser disclosure, click here.
Share this post to help us help more people travel more for less: