Imagine this: You are super pumped to book a flight, so you start searching. However, your mood changes when you realize that the cheapest flights to your destination include a long layover.
What if we told you that you could turn this into a serendipitous way to add another city to your itinerary for free?
No, we are not kidding!
Certain airlines provide you with free accommodation in transit hotels whenever you have long layovers.
They'll rarely go out of their way to tell you, which is like many of the easy benefits in the world of travel: you have to know about them and ask for them. Being informed and knowledgeable is key! I used these transit hotels a couple of times recently, and many passengers on the same flights didn't even know about it.
Why Transit Hotels Are Great
By the way, we strongly encourage you to take advantage of long layovers to visit a new city, even if there is no free accommodation provided (which is almost always the case with the cheapest flights, which we strongly encourage you to prioritize, too).
Sometimes, some of the low-priced tickets on our cheap flight deals page have long layovers, although it's more the exception than the rule. But long layovers are truly great for those who love to travel. The definition of travel is to explore new places! (And you would've paid for accommodation anyway at your destination; it's not an extra cost unlike what most people seem to think.)
But everything's better when it's free. Just make sure these transit hotels are actually free and always do the math. Sometimes airlines with free transit hotels can be a lot more expensive than others, which is why you should always compare prices on flight metasearch engines.
To be clear, we are not referring to airlines that offer free stopovers (in other words: a multi-city trip for no extra cost in airfare). Those exist, but that's a completely different thing. We'll cover that topic in an upcoming article (including the difference between a layover and a stopover).
This article is for those of you who wish to choose a long layover as part of your itinerary to reap the benefits of a free hotel stay that these airlines offer.
So here's our list of airlines that offer free transit hotel stays during long layovers. And to be safe, always double-check that the fare type and fare class are eligible. To help you out, we've included the criteria you have to meet to be eligible for transit hotels and each program's rules below.
We've also included the best ways to fly these airlines for less, including using travel rewards points sweet spots to tease our upcoming new travel hacking section. If you want easier travel rewards, you could always use simple fixed-value points to pay for these flights and get a smaller⁠—but much simpler⁠—discount on those flights, without having to learn about program rules and sweet spots. In all cases, subscribe to our new rewards-specific newsletter for free to learn a lot more when we re-launch our section.

1. Emirates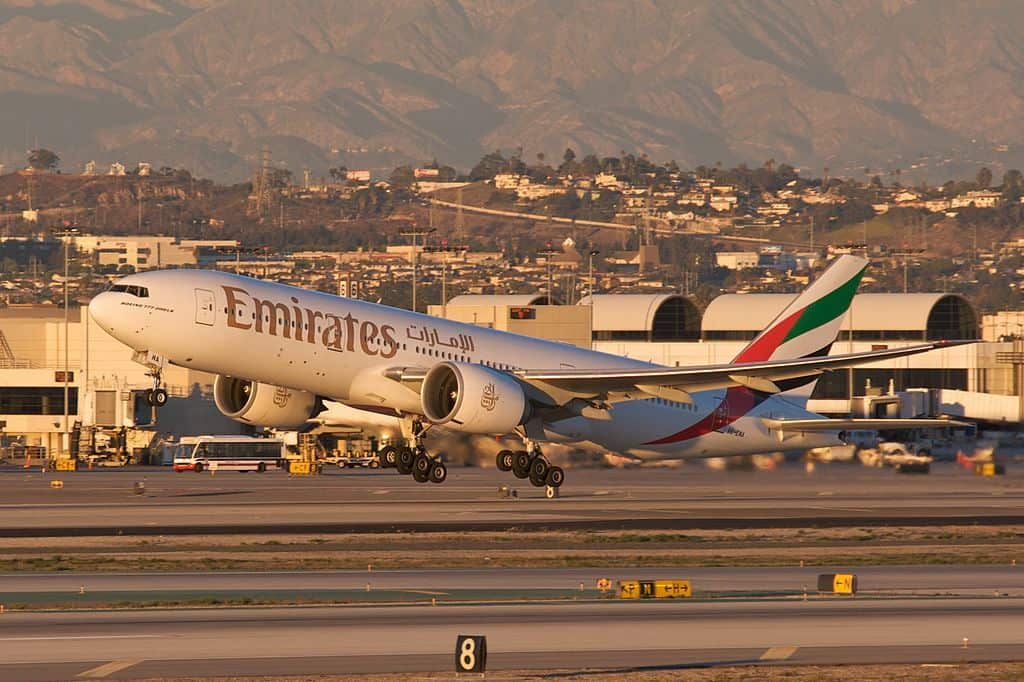 Basics
The various services offered by Emirates through "Dubai Connect" are worth checking out. You can visit one of the hippest developing cities in the world without a financial burden.
It's an incredibly cool city—I wish I had more than a few hours on my layover there last summer. But even that short stay was so much fun (which is the reason we love long layovers). Flytrippers' other co-founder Kevin spent a week in Dubai, and while we're used to getting free hotels with Marriott Points or free transit hotels, he got free accommodation in a completely new way (he'll soon share in an article).
Flying Emirates
Emirates only serves one destination in Canada (Toronto), so there aren't good deals on the airline very often. It's also one of the top-ranked in the world, which can be costly. If you live in a city that has cheap flights to NYC, though, they often have amazing fares, including on the double-decker A380 for aviation geeks.
For travel hackers and travel rewards enthusiasts, Emirates is not part of a global alliance, so it's not easy to use points or miles for their flights. They partner with Alaska Airlines, a very underrated program for us Canadians, but it's not necessarily the best use of your valuable Alaska Miles. Marriott Bonvoy Points can transfer 3:1 to Emirates Skywards, but it's rarely a good use of points.
Sign up for our new free travel rewards newsletter to be the first to get our complete program guides and beginners' course when they launch.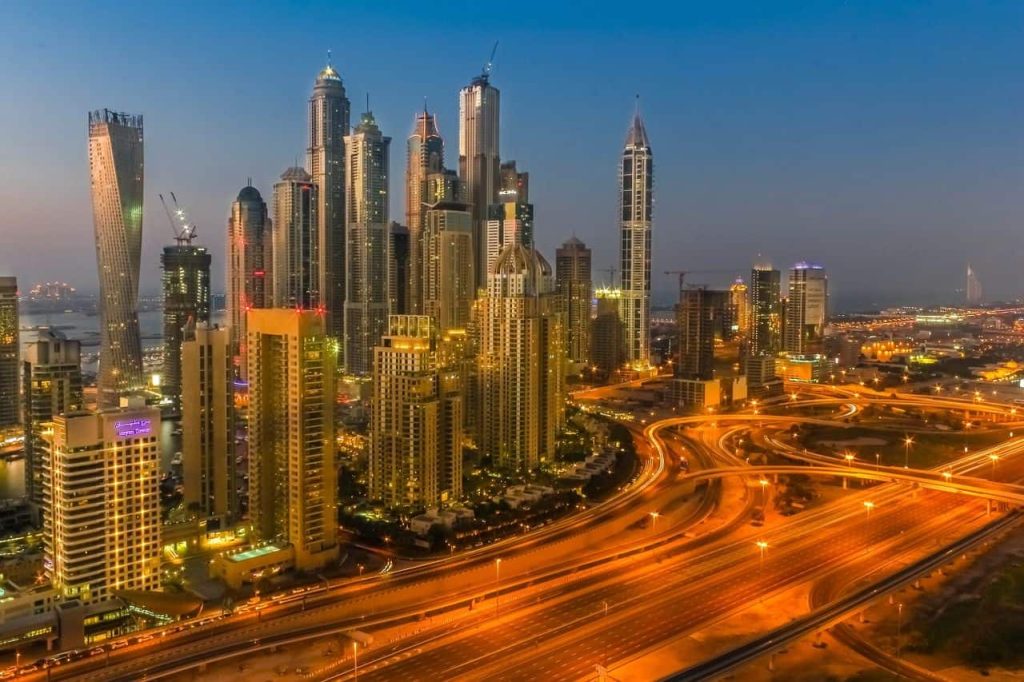 Rules
The layover time has to be between 8 and 24 hours.
You have to pre-book your flight through Emirates' website.
What's Included
hotel

airport transfers

meals

visa
Learn more about Emirates' policy on transit hotel stays during long layovers.
2. Qatar Airways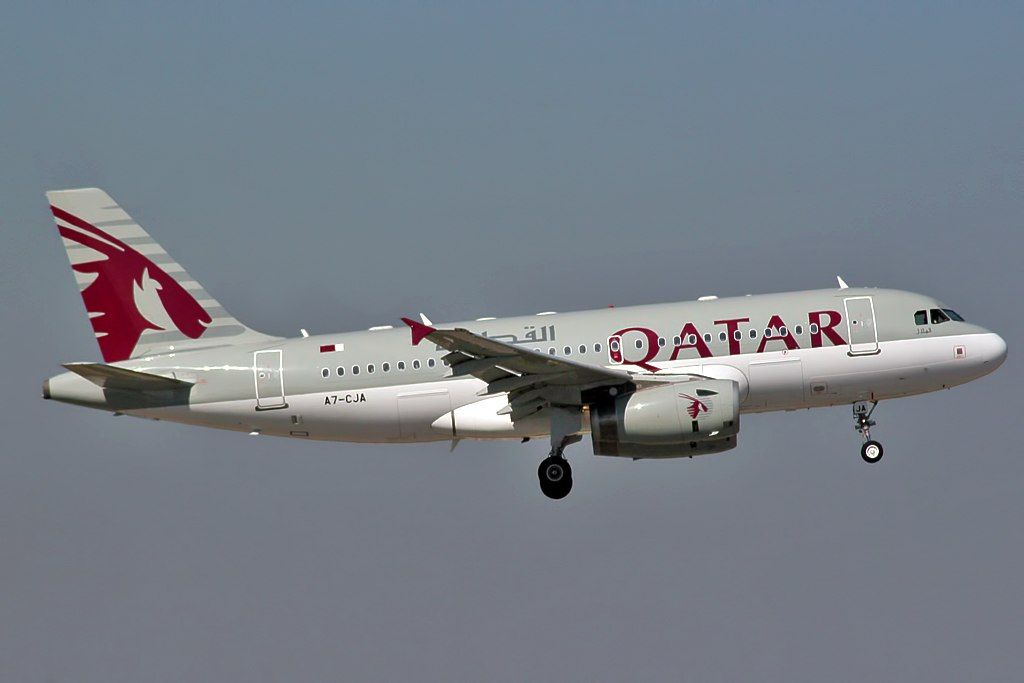 Basics
Qatar Airways offers transit hotel stays free of charge for passengers who have extended layovers in Doha. It looks like a fascinating city, although I've never been there.
I'm in the rare position of having flown Qatar Airways without ever going to Doha (their only home airport and hub). They operated flights for Royal Air Maroc this summer as a "wet-lease." That means the plane belonged to Qatar Airways, the crew worked for Qatar Airways, but the flight was a Royal Air Maroc flight (one of the many quirks in aviation).

Flying Qatar Airways
There aren't often deals on Qatar since it's also a very highly-ranked airline (and therefore an expensive one). But deals sometimes happen, even if they aren't as low as on other airlines.
Qatar is part of the oneworld alliance, meaning you can use your Avios (transferred from AMEX or RBC) for Qatar flights. But Avios isn't the best program for long-haul redemptions, which is Qatar's specialty. If you are in the Middle East, you can fly Qatar to short-haul destinations for only 6,000 Avios each way, and relatively low taxes. It can often be worth it in those cases, as cash prices are high in the region. That's an Avios sweet spot. That's the beauty (and complexity) of variable-value points.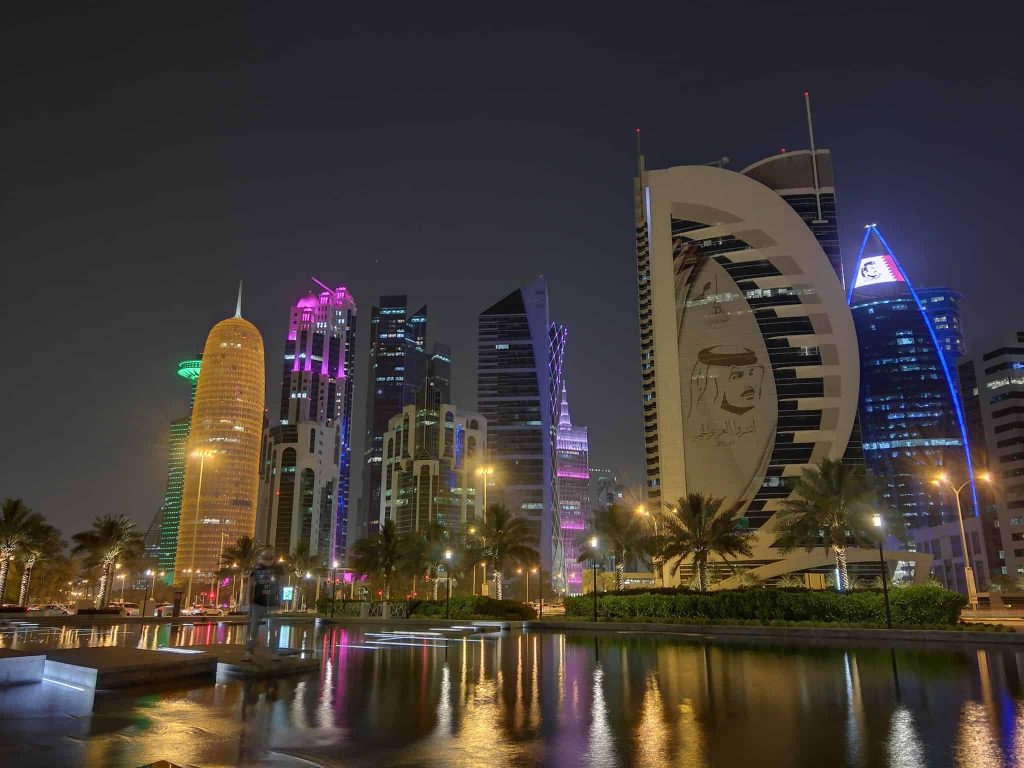 Rules

The layover time has to be between 8 to 24 hours.

If a shorter connection option is possible, the hotel isn't included.

The transit hotel is not available for passengers on flights to and from Bahrain, Sharjah, Abu Dhabi, Dubai, Muscat, or Kuwait. Always check whether certain fares are excluded before you book your flight.
What's Included
hotel

airport transfers

meals

visa
Learn more about Qatar Airways' policy on its transit hotel services.
3. Hainan Airlines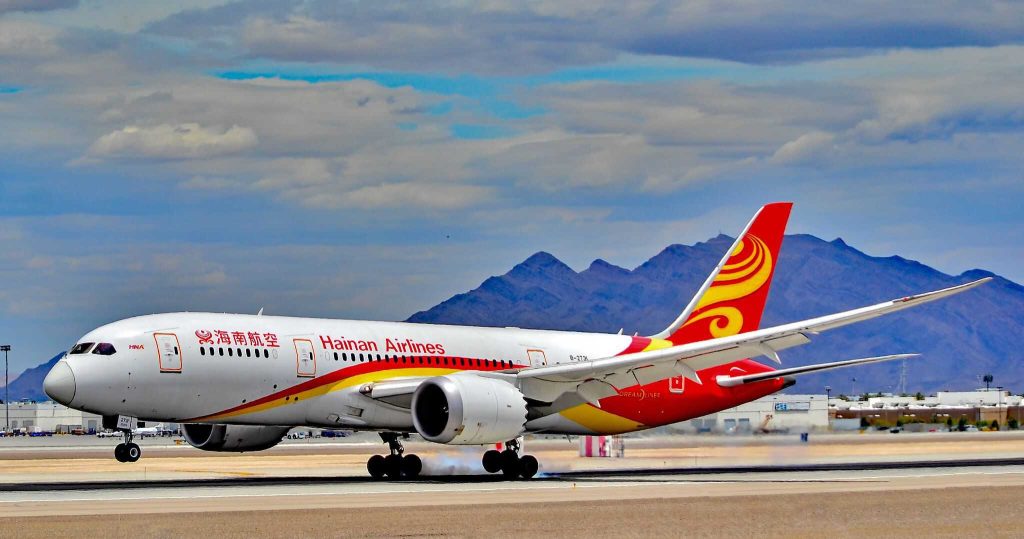 Basics
Hainan Airlines offers top-class accommodation services to its passengers. If you opt for this airline in international transit airports such as Beijing, Shanghai, Xi'an, and Haikou, be prepared to rejoice as you get to enjoy the services of this 5-star rated airline. It's China's 4th-largest airline, and it's top-rated one, too.

I took a short Beijing–Shanghai flight with Hainan but was very impressed by this airline, and it wasn't too expensive on that specific route. And having visited those two cities, I recommend a visit to each (I didn't have time to visit Xi'an or Hainan Island during my 2 weeks in China).
Flying Hainan Airlines
Hainan serves Vancouver, Toronto, and Calgary, but they don't often offer many deals out of those cities. But if you live in a city with cheap flights to LA, they usually have great deals from there.
Hainan is not part of a global alliance, so again your options are limited. There is a nice sweet spot as they partner with Alaska Airlines: you can fly to anywhere in Asia for 60,000 Miles roundtrip (for comparison, Aeroplan charges up to 90,000 Miles, or 50% more). Another option is Marriott, but that's not a great redemption.
Rules
The layover has to be overnight or has to be more than 6 hours if landing between midnight and 6 am.

For international flights, eligible airports are Beijing, Shanghai, Xi'an, Haikou, Guangzhou, Shenzhen, Chengdu, Hangzhou, Chongqing, Tianjin, Changsha, Dalian, and Lanzhou.

If flying domestically within China, eligible airports are Zhengzhou, Urumqi, Chongqing, or Hohhot.

Short-haul international connections to Taiwan, Hong Kong, Macau, and Southeast Asia are excluded.
Connections spanning 2 nights are excluded.
In Beijing, an advanced reservation is recommended for the transit hotel.
What's Included

Learn more about Hainan Airlines' policy on transit hotel accommodation.
4. Turkish Airlines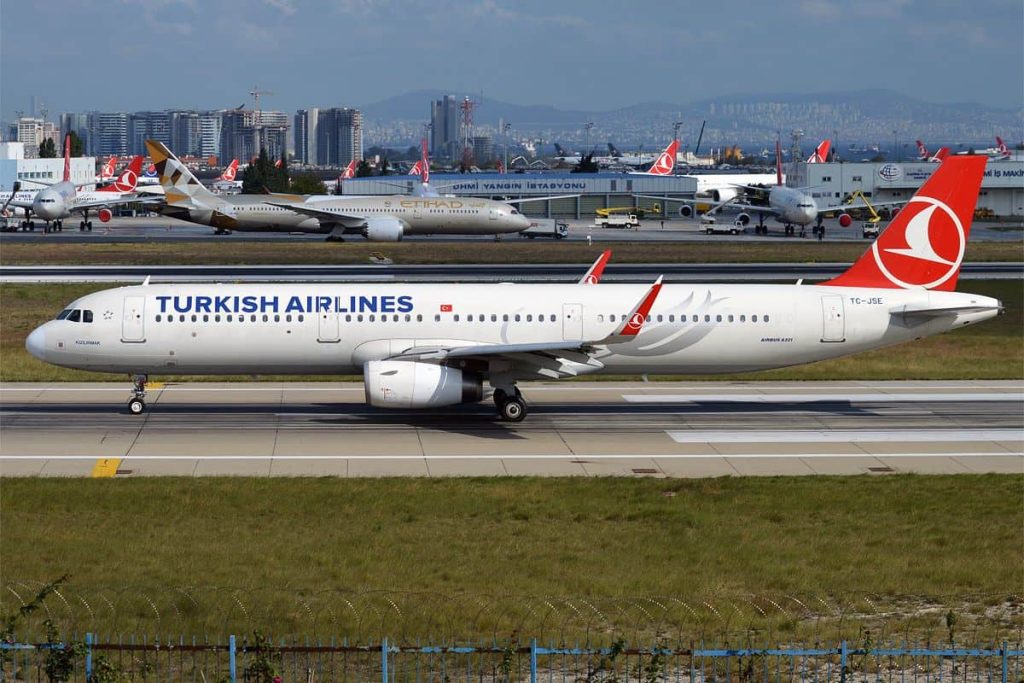 Basics
Turkish is another airline that offers generous transit accommodation to its passengers. However, they are quite stringent about the transit policies, so make sure you read the rules and regulations carefully. You can opt for the free accommodation at the Turkish Airlines' Hotel Desk after crossing through customs.
Istanbul is one of my Top 5 favorite cities in the world. You should explore this incredible destination at least once—there is so much history there. Istanbul also has a brand-new mega airport that Turkish Airlines plans to make one of the world's busiest.
Flying Turkish Airlines
Turkish is one of the best airlines to use your Aeroplan Miles. Most people use that currency very poorly, unfortunately, which often means flying on Air Canada. That's one of the worst ways to use this currency, given the insane surcharges that come with flying on Air Canada. By flying Turkish, you don't pay surcharges, so it's a great way to get to Europe or the Middle East with travel rewards points (especially if you live in Montreal or Toronto, both served directly by Turkish).
They don't often have great cash deals, though, being another top airline (you're starting to see a trend, right?).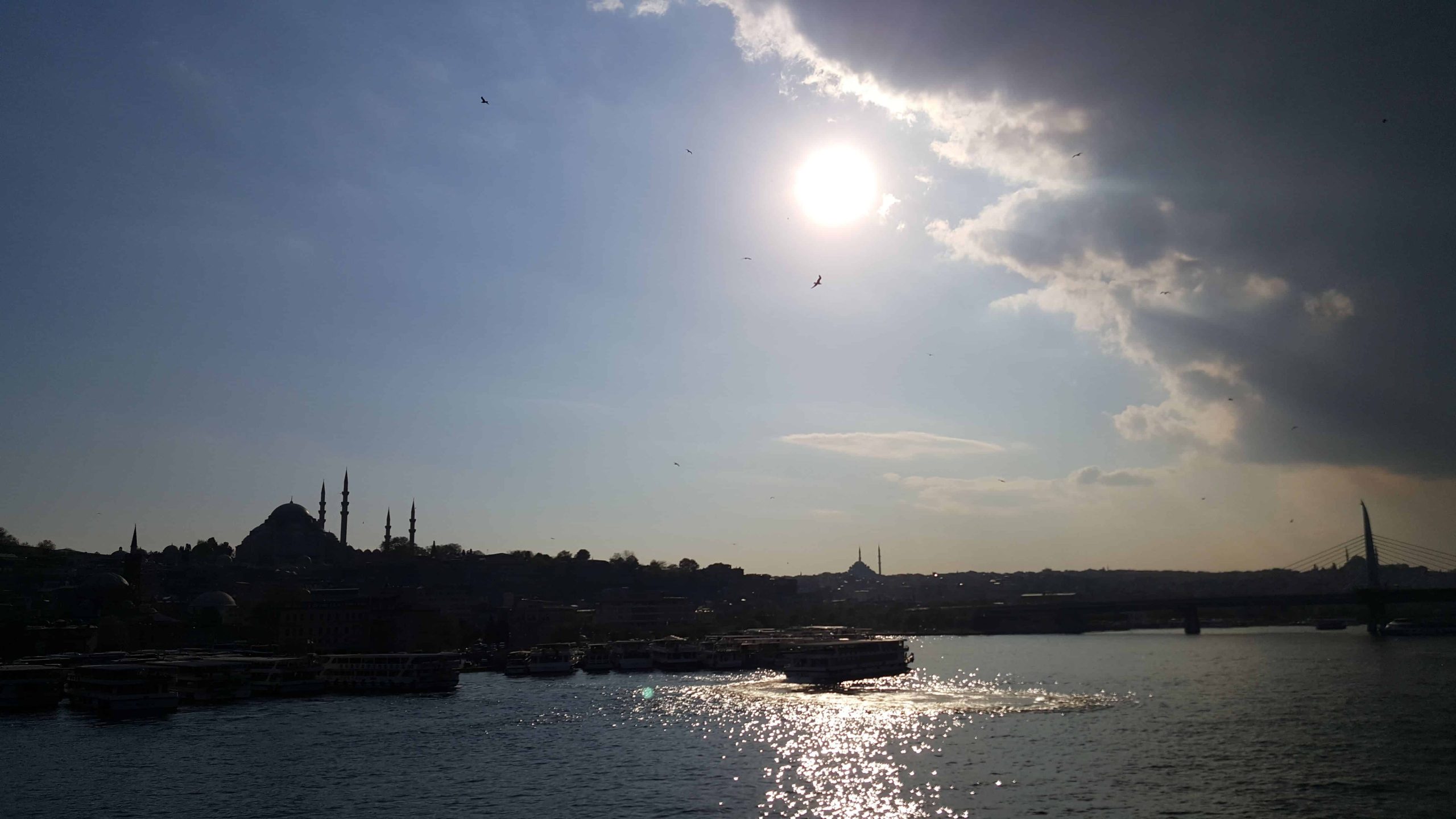 Rules:
Economy passengers must have a layover time of at least 12 hours.

If a shorter connection option is possible, the hotel isn't included, even if the other flight is full.

You must be an international passenger traveling from any destination outside Turkey.

You must have a connecting flight departing from Istanbul Airport to your destination (outside Turkey).
What's included:
Learn more about the terms and conditions for this offer from Turkish Airlines.
5. Air China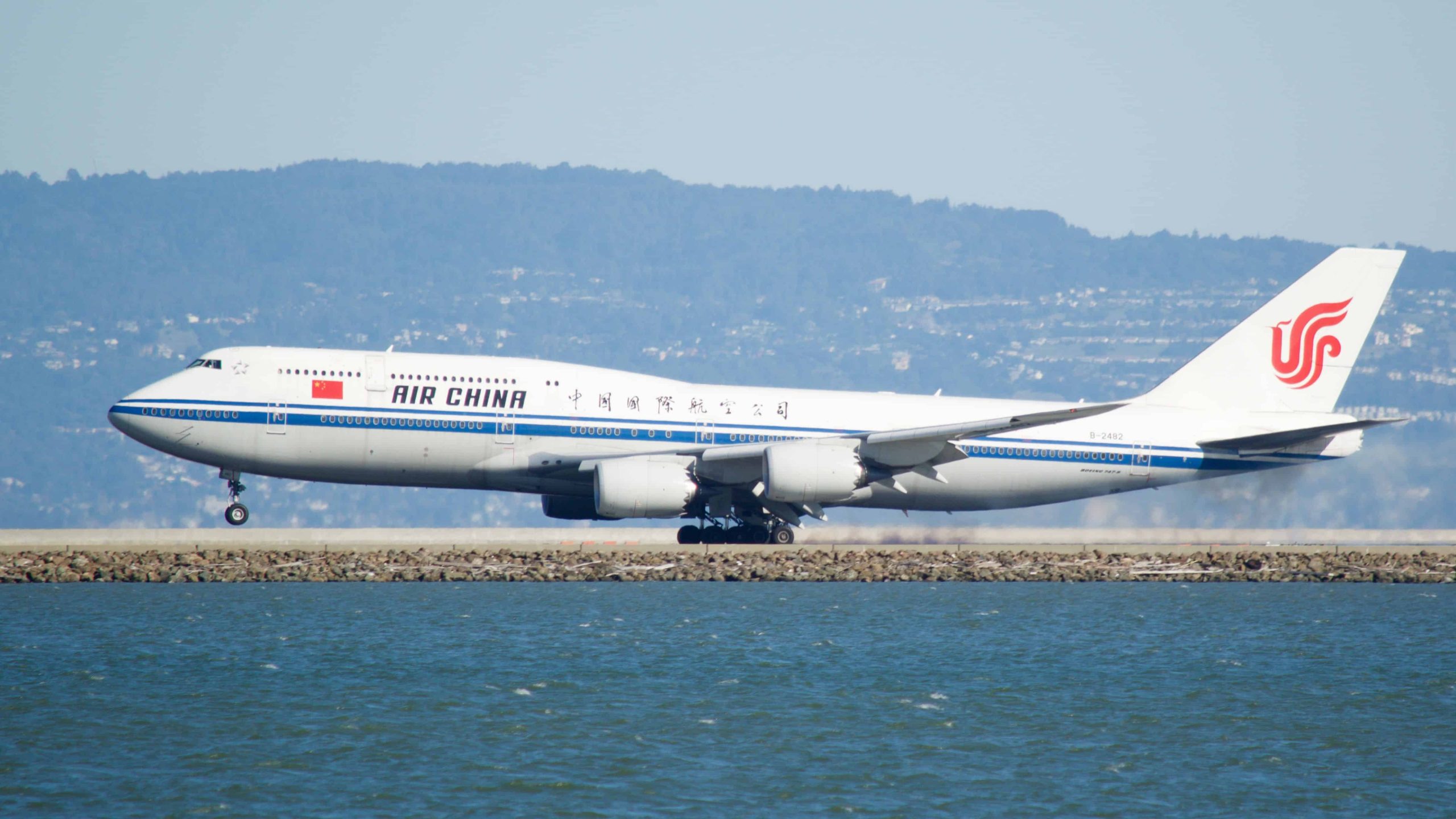 Basics
Air China, the flag carrier of the People's Republic of China, provides free accommodation to some of the many transiting international passengers in Beijing, their central hub.
This carrier will remain at Beijing-Capital (PEK), which is a massive airport (Terminal 2 is the largest terminal building in the world—it's truly impressive), while many carriers will soon move to the new Beijing-Daxing Airport (PKX). You can make your way from the airport to the city by rapid transit quite easily, and it's a very cool city to discover. With a longer layover, you might even be able to go on a day trip to the Great Wall of China, one of the highlights of my trip to China on Air China.
Flying Air China
We often spot amazing deals to Asia on Air China, and they are regularly one of the most affordable airlines to cross the Pacific from Vancouver or Montreal. During some of their sales, the fare class expressly excludes transit hotels, though, which makes sense given how cheap they are sometimes. I bought roundtrips to Asia for $499 from Montreal (to China the first time and then to Singapore), which is crazy cheap.
Air China is also part of Star Alliance, meaning you can use your Aeroplan Miles for these flights. But like many things in life, just because you can, doesn't mean you should. Recently, Air China started imposing surcharges equally as bad as Air Canada's. So it's rarely, if ever, a good redemption, especially given the low cash prices often available.
Rules
The layover must be overnight with transit time between 6 and 24 hours (domestic) or 6 and 30 hours (international).

You can be either an international or a domestic passenger to take advantage of the program.

Transit accommodation is available in any of these cities: Beijing, Chengdu, Dalian, Hangzhou, Tianjin, and Shanghai.

Air China's frequent flash sales at ridiculously low prices often aren't eligible for transit hotels.
What's Included
hotel

airport transfers

breakfast
Read more about the free transit hotel services from Air China.
6. Ethiopian Airlines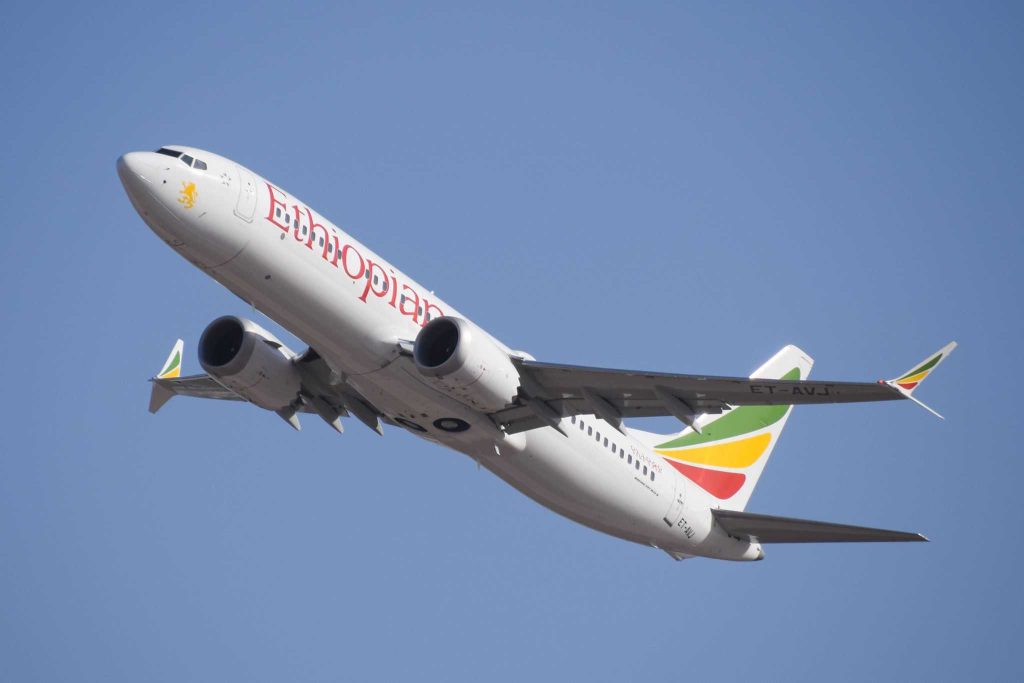 Basics
If you are traveling internationally with a layover in Addis Ababa, take advantage of the transit hotel services offered by Ethiopian Airlines like I did last summer. You can arrange your transit accommodation at the interline desk of Ethiopian Airlines. Ethiopian also happens to be one of Africa's best airlines.

My day in Addis Ababa was my first time in Subsaharan Africa, and I was thrilled to be able to experience this for free by taking advantage of Aeroplan's rules and choosing an extra 23-hour layover in Ethiopia. The day trip certainly helped prepare me for my two first trips to Africa this year.
Flying Ethiopian Airlines
Ethiopian only flies to Toronto in Canada, and there aren't ever any deals on the airline.
If you are using your Aeroplan Miles, though, Ethiopian is a member of Star Alliance, so it's a great way to get to the Middle East as I did (with a connection in Europe first).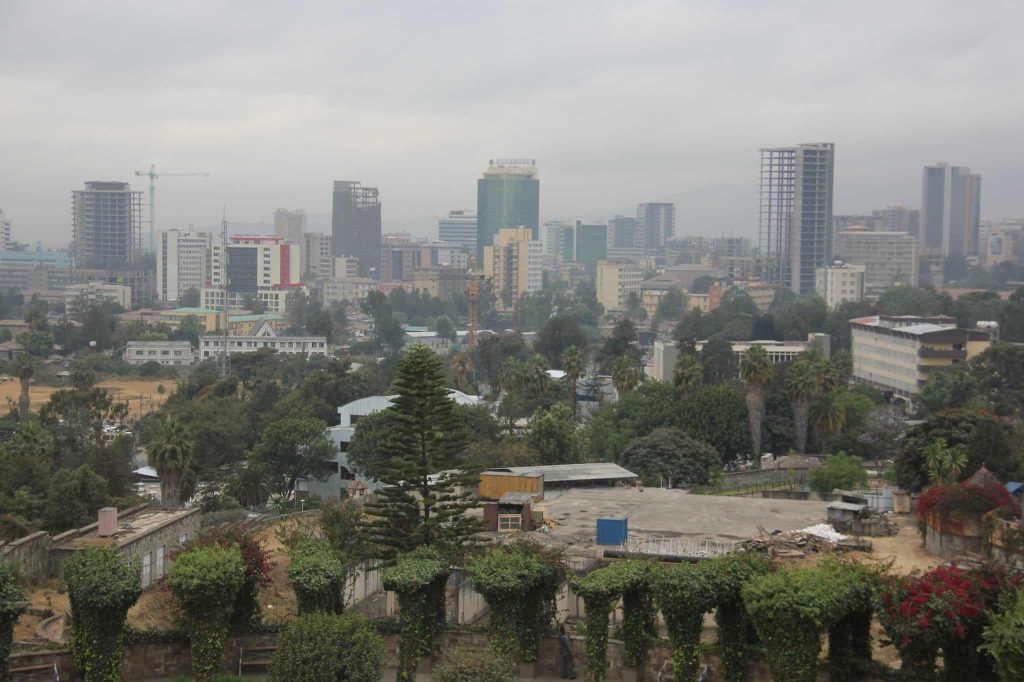 Rules

The layover time has to be between 8 and 24 hours.

The stopover must be in Addis Ababa.
What's Included
hotel

airport transfers

meals (the website doesn't specifically mention it though, but my hotel included all meals)
Read more about transit services for passengers flying with Ethiopian Airlines.
7. Royal Air Maroc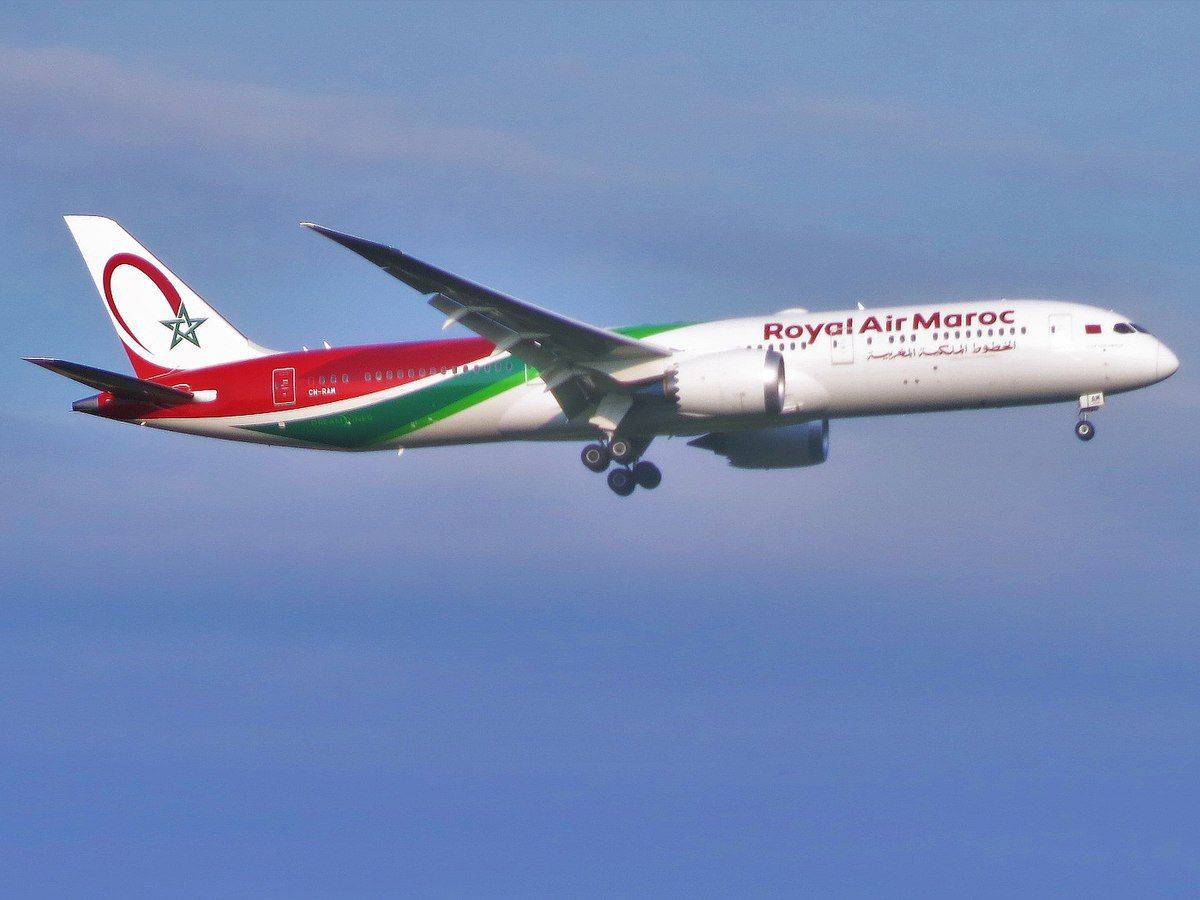 Basics
Royal Air Maroc provides a free hotel stay in Casablanca for passengers with a layover longer than 8 hours. Passengers who do not hold a transit visa can even stay at a hotel inside the airport (but Canadians do not require a visa).

Moreover, if your layover is shorter, there's a whole transit lounge dedicated to transit passengers where you can rest, relax, work, and also have fun. The lounge also offers a playroom for children. There are no free drinks and meals like other airport lounges, but still, it's better than nothing.
I used the Royal Air Maroc transit hotel this summer on my way to Western Africa (but I'm not too proud to say that I had to work and wasn't able to explore Casablanca. I'll have to go back). Casa is an exotic, vibrant, cosmopolitan, must-see city. You can relax at the fantastic beaches, visit the 3rd largest mosque in the world (Hassan II), explore the growing art scene, and eat to your heart's content with many local food options.
Flying Royal Air Maroc
Unless you live in Montreal (RAM's only Canadian gateway), there aren't many deals on this airline.
Thankfully, they will be joining the oneworld alliance in 2020, which means short-haul flights within Africa will be an excellent value for those with Avios Points. For long-haul redemptions, up to very recently, there was a great sweet spot via the Etihad Guest program (transferable from AMEX), but after the devaluation, it's now only somewhat interesting for direct flights to and from Casablanca (59,000 AMEX Points roundtrip). It's useful if you live in Montreal, and cash prices are high, but you wouldn't get a transit hotel.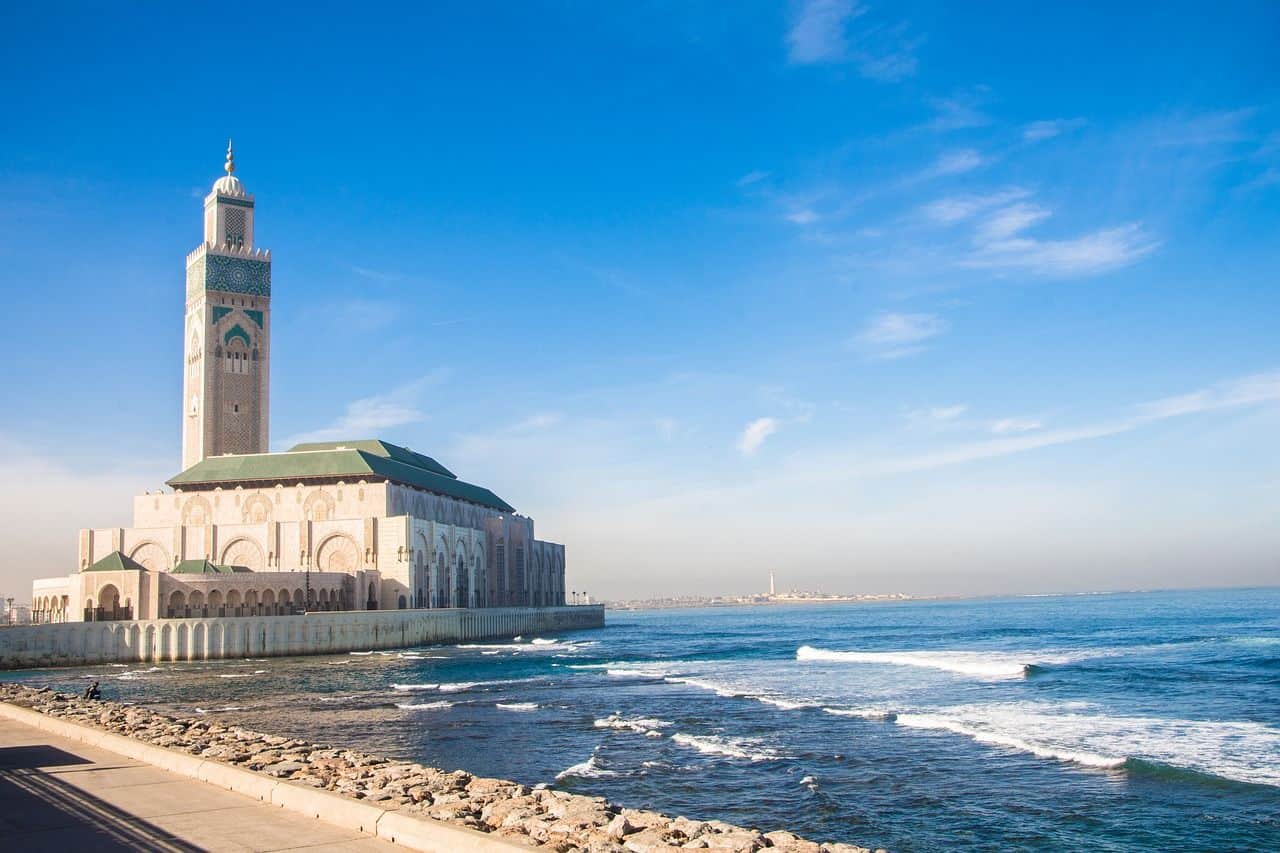 Rules

The layover time has to be over 8 hours.

It must be an international connection; flights to Morocco are excluded.

The layover must be in Casablanca.
What's Included
hotel

airport transfers

meals (the website doesn't specifically mention it though, but my hotel included all meals)
Read more about Royal Air Maroc's transit policy.
Summary
There are always ways to save money when you travel—you just have to put in a little effort to find them. If you're comparing flight prices and you notice an offer from one of the airlines in this list, take advantage of their free transit hotels during your long layovers. Then you get to visit another city for free!
Did you know that some airlines still offer free transit hotels? Is this something you would take into account when choosing a flight? Let us know in the comments!
Help us spread the word about our flight deals and travel tips by sharing this article and, most importantly, bookmark Flytrippers so we can help you navigate the world of low-cost travel!
Featured image: Doha, Qatar (Photo Credit: Kyryll Ushakov)
Advertiser Disclosure: Flytrippers receives a commission on links featured in this blog post. We appreciate if you use them, especially given it never costs you anything more to do so, and we thank you for supporting the site and making it possible for us to keep finding the best travel deals and content for you. In the interest of transparency, know that we will NEVER recommend a product or service we do not believe in or that we do not use ourselves, as our reputation and credibility is worth far more than any commission. This principle is an essential and non-negotiable part of all our partnerships: we will never give any third-party any control whatsoever on our content. For more information on our advertiser disclosure, click here.
Share this post to help us help more people travel more for less: