There's now a new bus company operating in Ontario and British Columbia, one I've enjoyed trying in the US. And with prices starting at only $4.99 (requires flexibility, as with all low prices in the world of travel), this means more money in your pockets for even more travel! They might also expand to more provinces in the future.
FlixBus launched its bus service in Canada in April, offering 3 routes with plans of adding more throughout the summer. They've just added 2 international routes too.
And always keeping with our goal to help you travel more for less, we had to share this exciting news with you! Having more options is always better!
Even if it's well known that I'm a fan of flying… the reality is that as someone who is passionate about travel, I love everything that can get me somewhere. Roadtrips, ferries, trains, and yes, even buses!
So here are the details about FlixBus (even though you should always use an aggregator like Busbud first to compare).
What's FlixBus?
If you've never heard of them, FlixBus is a German bus company with bright green buses operating in a total of 37 countries, mostly in Europe but also in Brazil and in the US (I'll talk a bit more about my own experiences in a minute).
They've carried over 100 million passengers up to now, so their business model is definitely attractive to many budget travelers! They also bought out the iconic Greyhound bus company, so they're a major player in transport.
FlixBus entered the Canadian market in April with 3 routes linking major cities in Ontario:
Service between downtown Toronto and downtown Ottawa (Thursday through Monday, one trip each way)

Service between downtown Toronto and Niagara Falls with a stop in St. Catharines (daily)

Local service between Kitchener-Waterloo and downtown Toronto with stops in Guelph and Mississauga (daily)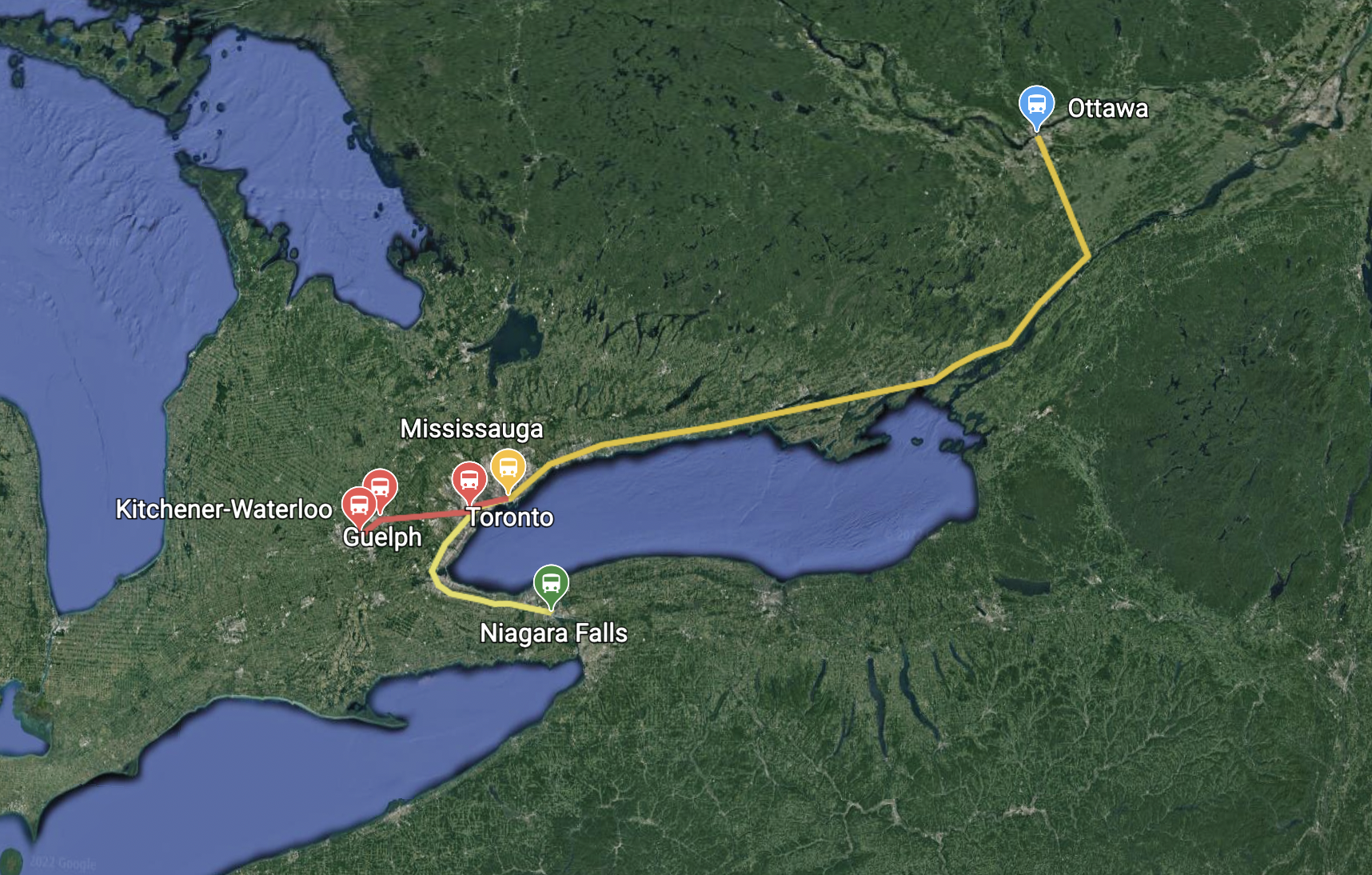 (Be careful if you're one of the many Canadians who are inexplicably scared of unvaccinated travelers: buses do not require vaccination, only planes and some trains!)
Earlier in May, they added their first international route linking both countries' biggest cities:
Service between downtown Toronto and Midtown Manhattan in New York City (daily)

Chicago should be added this summer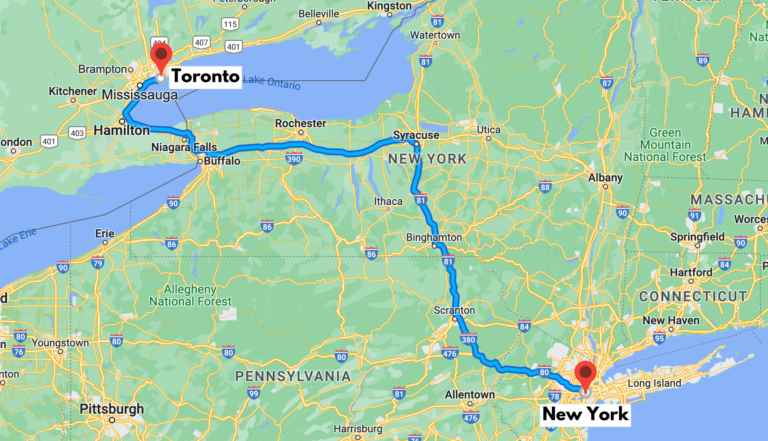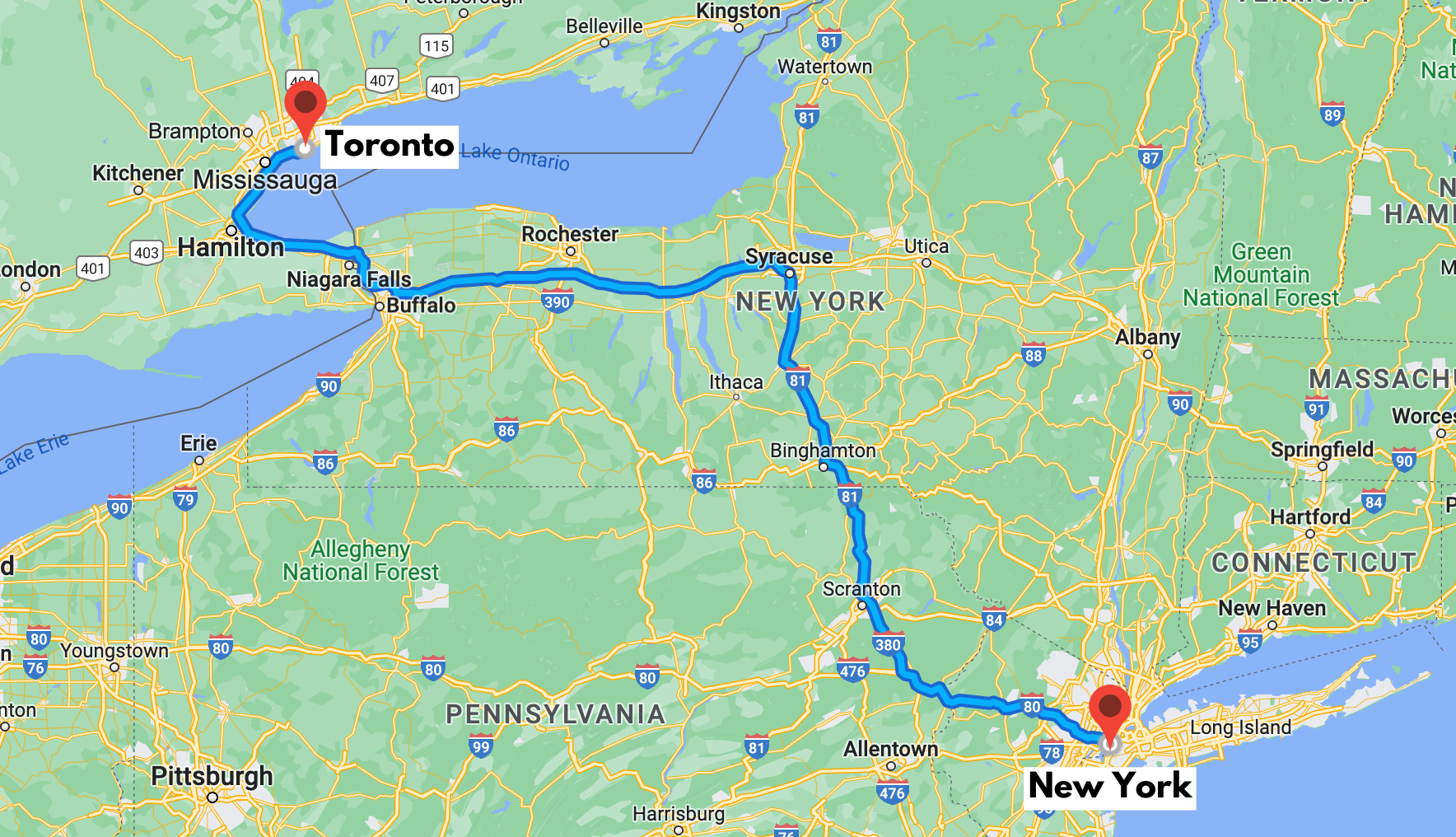 And on Thursday, they added their first route outside of Ontario:
Service between downtown Vancouver and downtown Seattle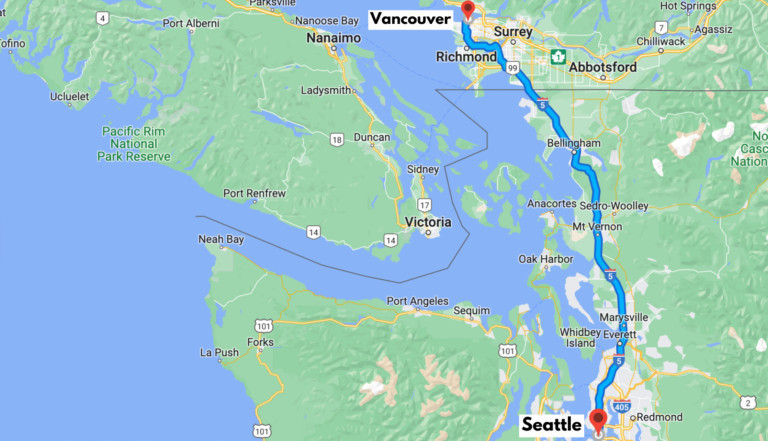 Obviously, this being Canada… the prices aren't always as low as $5. But they always seem very competitive with other established bus providers. You need to be flexible on dates to get the lowest prices, same as with flights. Simple concept.
What makes FlixBus different from any other bus company? For one, they aim to be technology-driven, with a completely digital experience to be able to book (and do everything, really) on their website, as well as free Wi-Fi and power outlets onboard.
Also, they don't even operate the buses. They partner with local providers who use the FlixBus brand to standardize the bus experience across the world, instead of you having to wonder if a local bus company you've never heard of is any good.
They also hope you can book as many bus rides as you can directly through FlixBus, no matter where in the world you're traveling, instead of using an aggregator like Busbud (which we still recommend to at least compare prices, as you should always do for anything you book in terms of travel).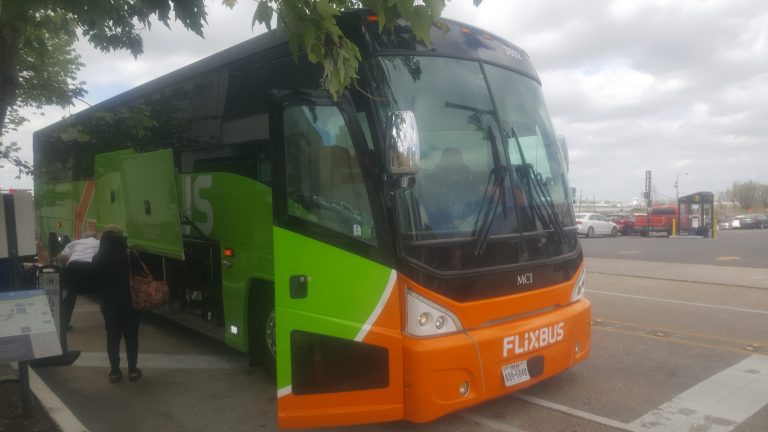 With this new service in Canada, FlixBus hopes to attract young people with lower costs and a more environmentally friendly option (saving gas and offering carbon-neutral ticket options).
This can be a great alternative for those wanting to get around Ontario on a budget, or even those looking to leave the car at home to get to Toronto for a flight out to another destination.
The international routes are a welcome addition not only for those wanting to visit these amazing cities but also for those who want to fly from a nearby US airport and get cheaper flights that way (and to get anywhere in the US 100% test-free, although their test requirement by plane might be lifted soon).
As for the rest of the country, they're hoping to be able to expand their service in Québec, which they state as their priority market (despite regulation barriers within the province, which they specifically mention as being a major obstacle to offering lower prices — to the surprise of absolutely no one).
My experience with FlixBus
I've personally used FlixBus twice in the US to travel from New Orleans to Baton Rouge in Louisiana as recently as February 2022 and just before the pandemic on March 12, 2020.
And I had a great experience each time.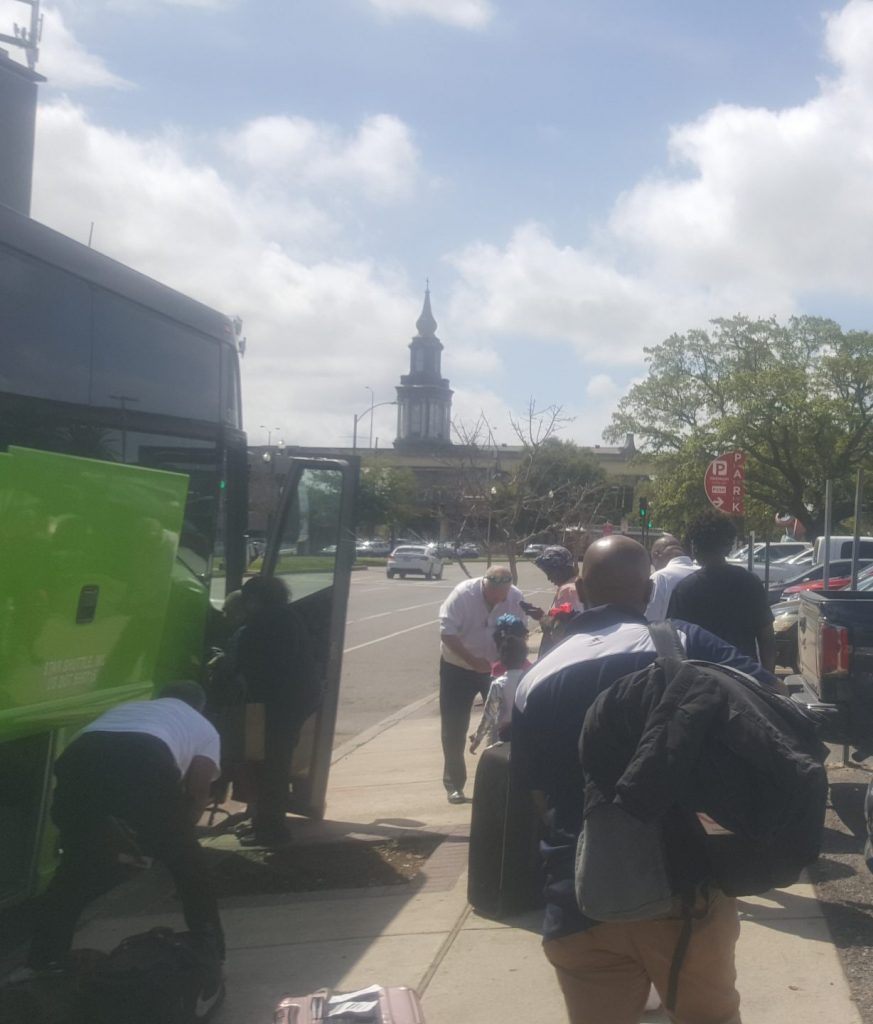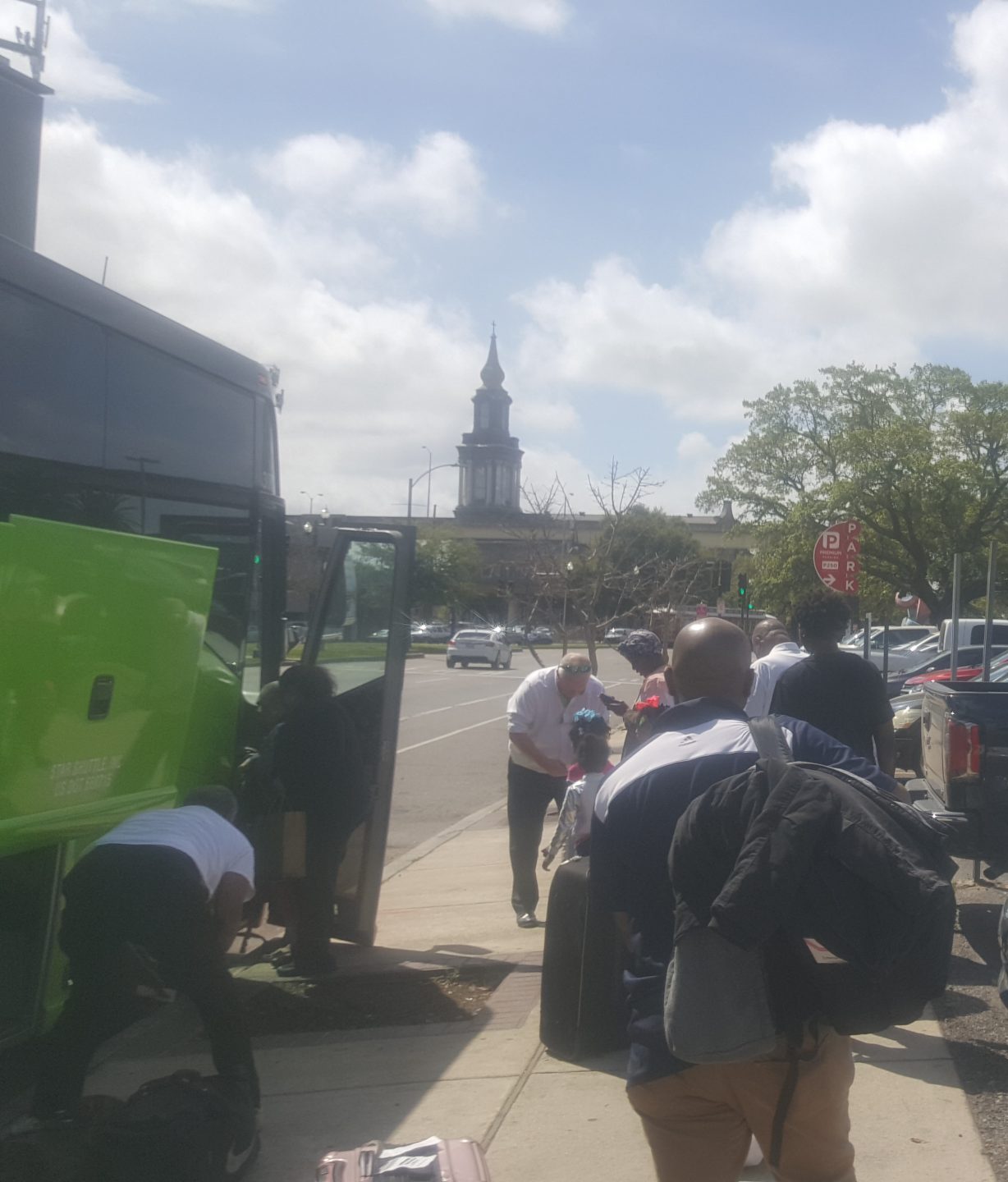 Not only did I just pay US$5 for my ticket (or US$8 the other time since I was last minute), but despite the low price, they offer everything you can expect from a bus company to travel in comfort.
One thing that you can count on, is that they have very new and clean buses!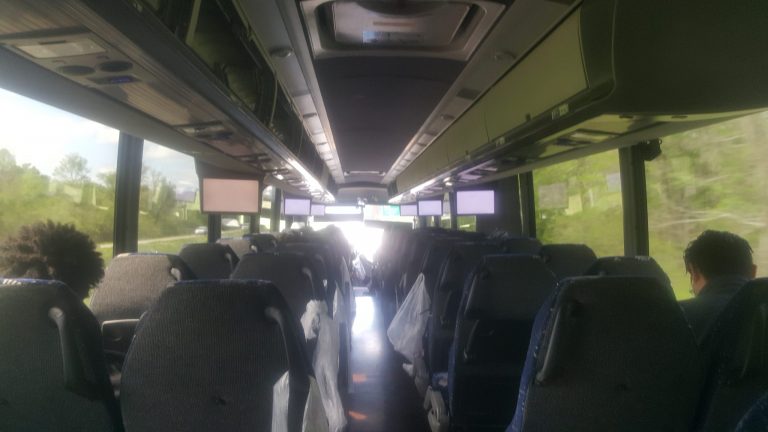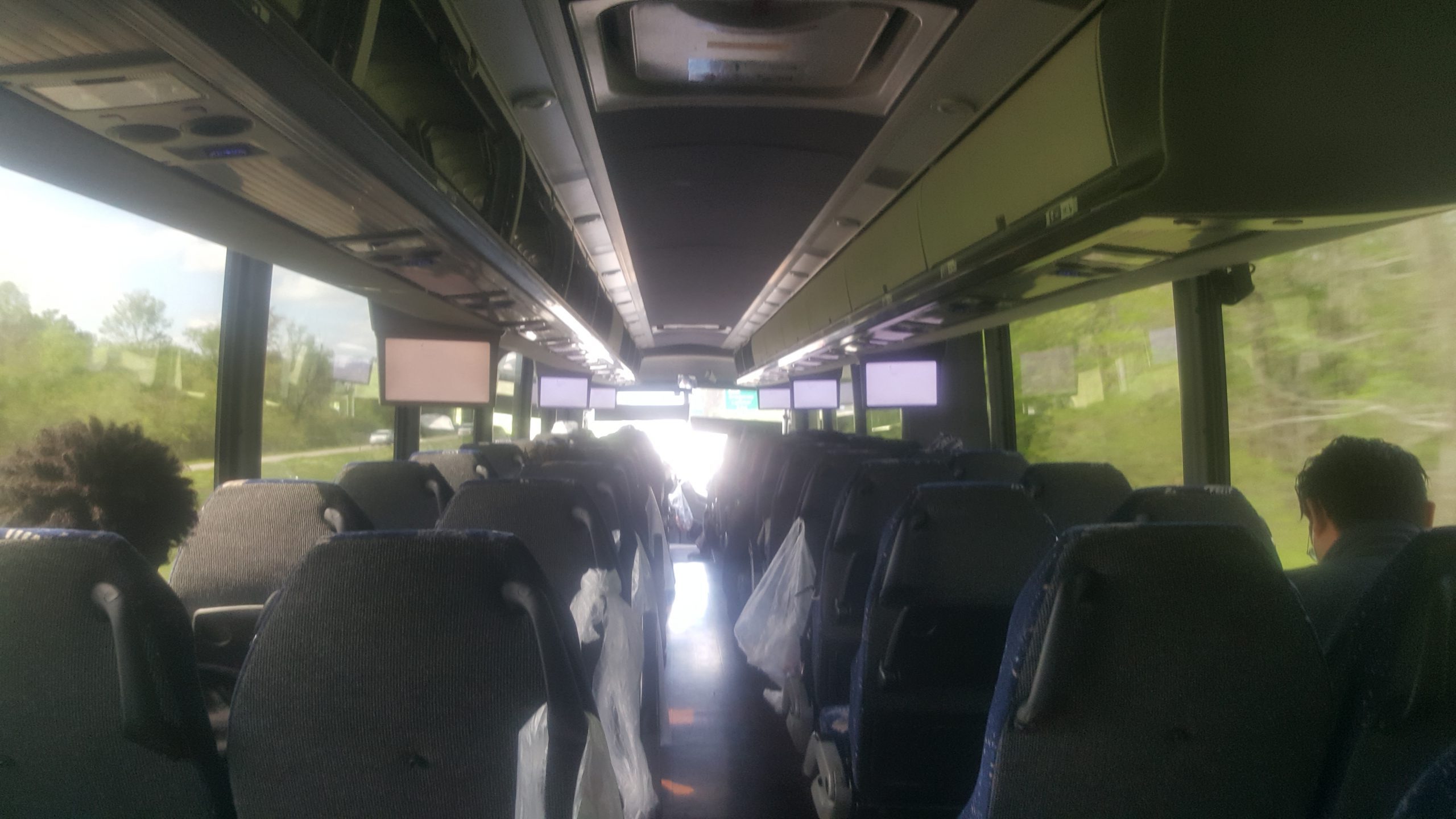 There is ample space for your legs so that you're comfortable even if you have a long ride. I was even able to snag an extra-legroom seat on that US$5 ticket!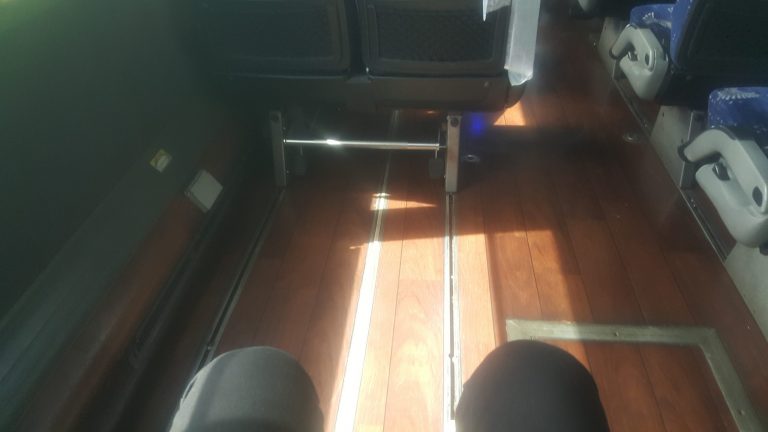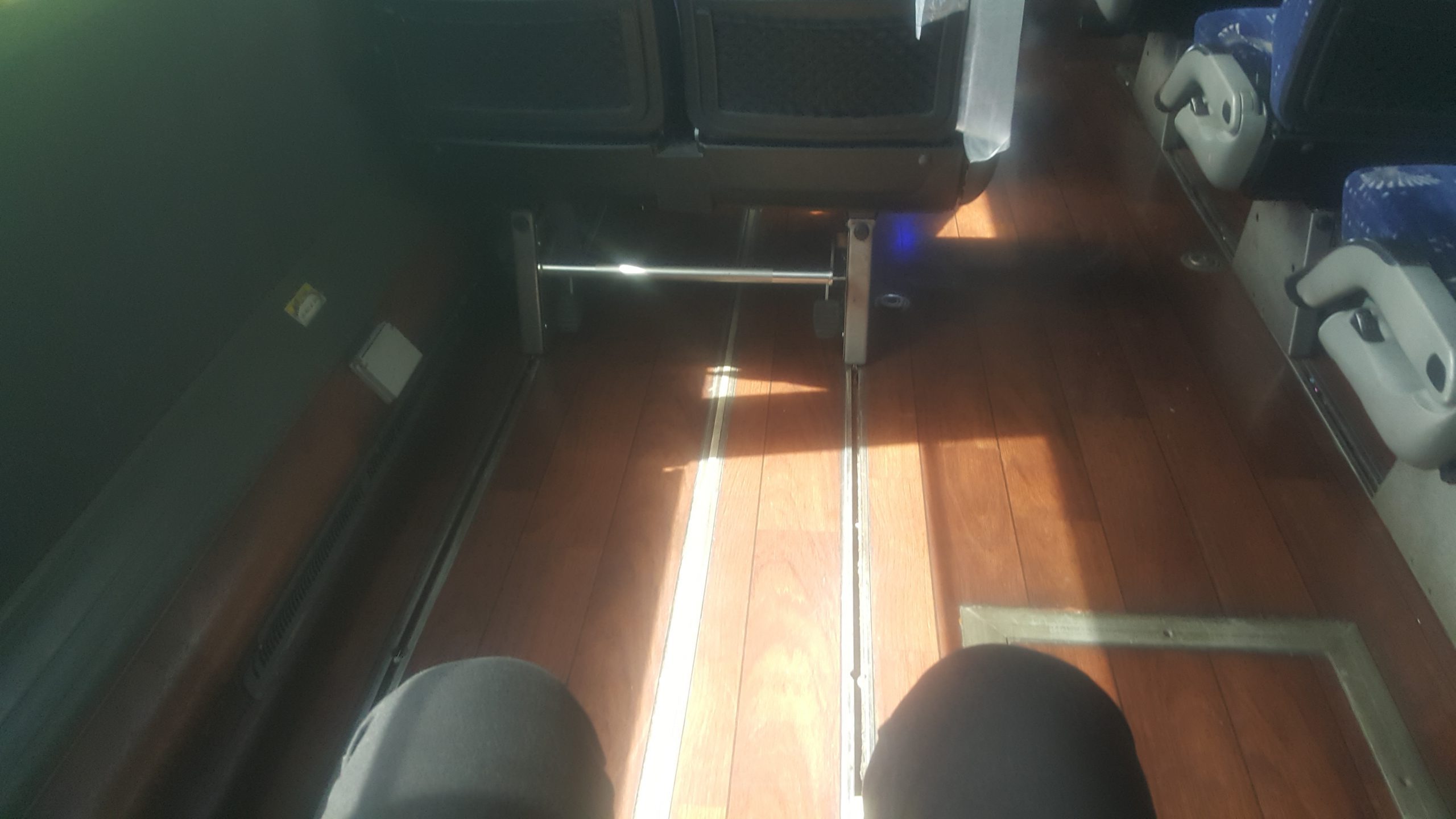 As I mentioned, there are power outlets at every seat so your devices don't run out of battery and onboard Wi-Fi so you can be productive or entertained.
Plus, they have an easy-to-use app where you can purchase your tickets and have them available to board. You can also view a real-time bus tracker so that you know exactly when the bus will get to your stop. All this can be done on their website if that's what you prefer, too.
Want to get more content to learn how to travel for less?
Summary
FlixBus is a new low-cost bus service in Ontario and BC, and it offers an amazing experience with everything you need — from power outlets and extra legroom to Wi-Fi and a convenient app — to travel efficiently and on a budget.
What would you like to know about FlixBus? Tell us in the comments below.
See the deals we spot: Cheap flights
Explore awesome destinations: Travel inspiration
Learn pro tricks: Travel tips
Discover free travel: Travel rewards
Featured image: FlixBus coach on the road (photo credit: FlixBus)
Advertiser Disclosure: In the interest of transparency, Flytrippers may receive a commission on links featured in this post, at no cost to you. Thank you for using our links to support us for free, we appreciate it! You allow us to keep finding the best travel deals for free and to keep offering interesting content for free. Since we care deeply about our mission to help travelers and our reputation and credibility prevail over everything, we will NEVER recommend a product or service that we do not believe in or that we do not use ourselves, and we will never give any third-party any control whatsoever on our content. For more information on our advertiser disclosure, click here.
Share this post to help us help more people travel more for less: