The 3 global airline alliances are vital in the world of travel rewards. Why? Each airline's rewards program allows you to book flights on all the partner airlines in the same alliance, giving you many more options to maximize your points.
Thinking you have to use your points with the airline they "belong" to is myth #24 of the 25 travel rewards myths that every beginner needs to stop believing in.
Another myth is that traveling is the fastest way to earn points (it really isn't). It's with the welcome bonuses offered on the best credit cards. But airlines do give you a few points when you fly.
And thanks to alliances, you can at least earn points for all the flights that you take with all the airlines in an alliance… without having to create an account with every one of them (and without being stuck with tiny balances in 50 different programs).
For example, if you fly on United Airlines, the points you earn for that flight can be credited to your Air Canada Aeroplan account since they are both in Star Alliance (it's much easier for us Canadians to earn a lot of Aeroplan points to get a reward flight than it is to earn United points).
You can download our free cheat sheet with the direct sign-up links for the 5 key travel rewards programs for Canadians.
So here are all 3 alliances and their member airlines.
Keep in mind that:
Many of the member airlines have affiliated airlines that aren't necessarily listed here
Many individual airlines also have non-alliance (independent) partners
And don't miss our upcoming map of each alliance's main hubs if you are a visual learner (sign up for free to get it first).
Star Alliance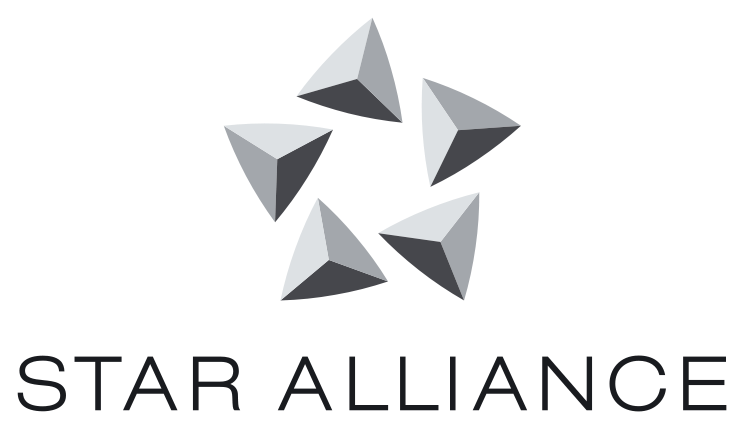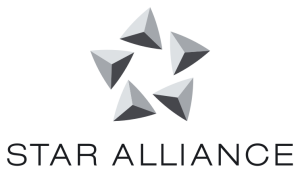 Member airlines: 26
Additional affiliated airlines: 40
Airports served: 1,294
Fleet size: 5,033
Annual passengers carried: 762M (#1 of 3)
Key program for Canadians: Air Canada Aeroplan
Best current Star Alliance card: American Express Cobalt Card
Star Alliance member airlines


Here is the Star Alliance breakdown by region:
Americas
Air Canada (Canada)
United Airlines (USA)
Copa Airlines (Panama)
Avianca (Colombia/Ecuador/Costa Rica/El Salvador/Guatemala/Honduras)
Europe
Lufthansa (Germany)
SWISS (Switzerland)
Austrian Airlines (Austria)
Brussels Airlines (Belgium)
LOT Polish Airlines (Poland)
SAS/Scandinavian Airlines (Sweden/Norway/Denmark)
TAP Air Portugal (Portugal)
Aegean Airlines (Greece)
Croatia Airlines (Croatia)
Coming soon: Deutsche Bahn (Germany)
Middle East & Africa
Turkish Airlines (Türkiye)
Ethiopian Airlines (Ethiopia)
Egyptair (Egypt)
South African Airways (South Africa)
Asia
ANA/All Nippon Airways (Japan)
Air China (China)
Shenzhen Airlines (China)
THAI (Thailand)
Singapore Airlines (Singapore)
EVA Air (Taiwan)
Asiana Airlines (South Korea)
Air India (India)
Oceania
Air New Zealand (New Zealand)
oneworld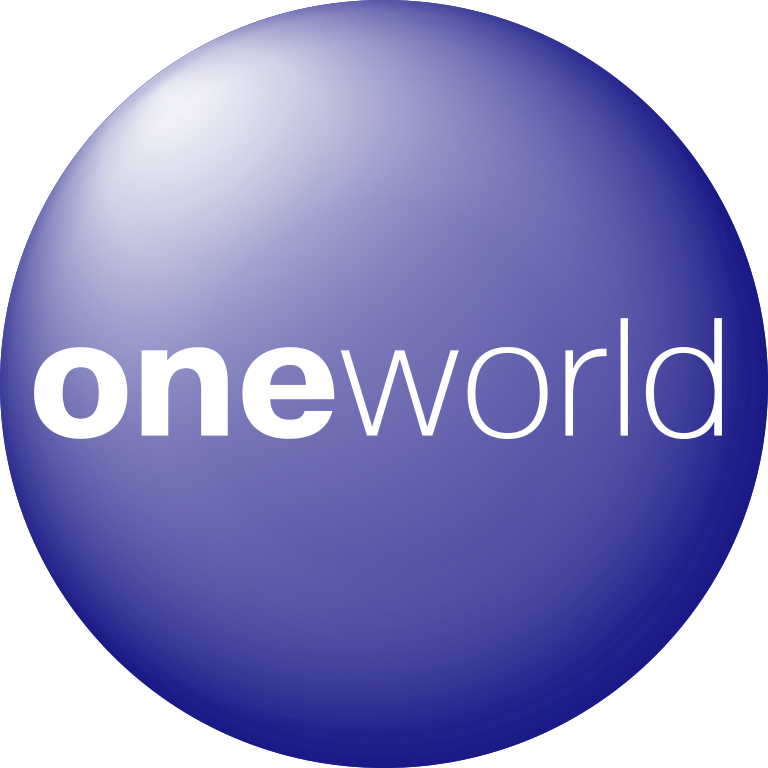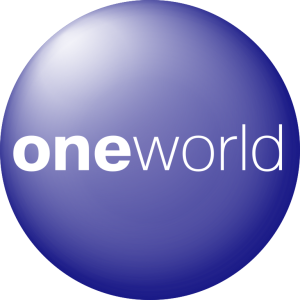 oneworld member airlines


Here is the oneworld breakdown by region:
Americas
American Airlines (USA)
Alaska Airlines (USA)
Europe
British Airways (United Kingdom)
Iberia (Spain)
Finnair (Finland)
Suspended: S7 Airlines (Russia)
Middle East & Africa
Qatar Airways (Qatar)
Royal Air Maroc (Morocco)
Royal Jordanian (Jordan)
Coming soon: Oman Air (Oman)
Asia
Cathay Pacific (Hong Kong)
Japan Airlines (Japan)
Malaysia Airlines (Malaysia)
SriLankan Airlines (Sri Lanka)
Oceania
SkyTeam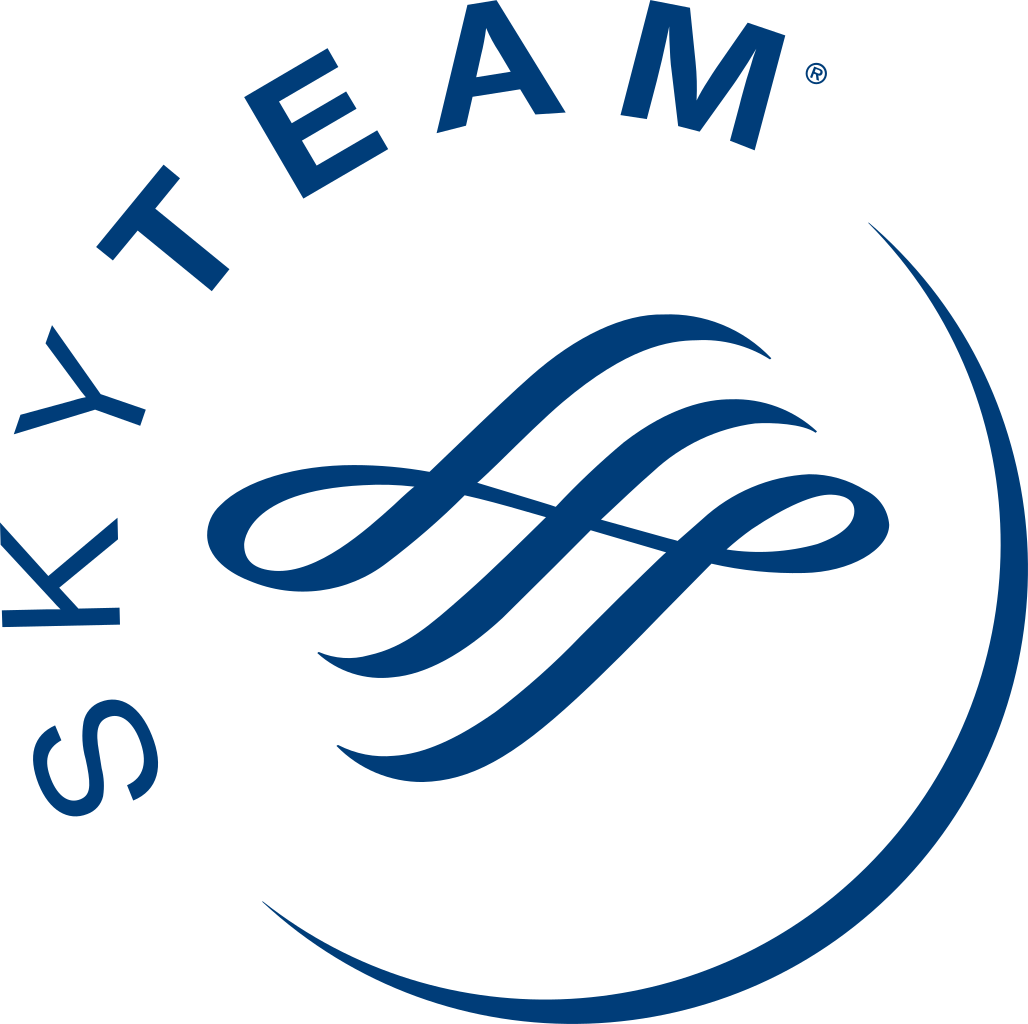 Member airlines: 19
Additional affiliated airlines: 1
Airports served: 1,150
Fleet size: 3,054
Annual passengers carried: 630M (#2 of 3)
Key program for Canadians: Air France-KLM Flying Blue
Best current SkyTeam card: American Express Cobalt Card
SkyTeam member airlines


Here is the SkyTeam breakdown by region:
Americas
Delta Air Lines (USA)
Aeroméxico (Mexico)
Aerol

í

neas Argentinas (Argentina)
Europe
Air France (France)
KLM (Netherlands)
Virgin Atlantic (United Kingdom)
ITA Airways (Italy)
TAROM (Romania)
CSA/Czech Airlines (Czechia)
Air Europa (Spain)
Suspended: Aeroflot (Russia)
Middle East & Africa
Kenya Airways (Kenya)
MEA/Middle East Airlines (Lebanon)
Saudia (Saudi Arabia)
Asia
China Airlines (Taiwan)
China Eastern Airlines (China)
XiamenAir (China)
Korean Air (South Korea)
Vietnam Airlines (Vietnam)
Garuda Indonesia (Indonesia)
Want to get more content to learn about travel rewards?
Summary
The 3 global airline alliances are what enable you to fly all over the world with the most lucrative travel rewards, which are airline rewards.
What would you like to know about airline alliances? Tell us in the comments below.
Explore awesome destinations: travel inspiration
Learn pro tricks: travel tips
Discover free travel: travel rewards
Featured image: airline alliance logos (photo credit: Flytrippers)
Advertiser Disclosure: In the interest of transparency, Flytrippers may receive a commission on links featured in this post, at no cost to you. Thank you for using our links to support us for free, we appreciate it! You allow us to keep finding the best travel deals for free and to keep offering interesting content for free. Since we care deeply about our mission to help travelers and our reputation and credibility prevail over everything, we will NEVER recommend a product or service that we do not believe in or that we do not use ourselves, and we will never give any third-party any control whatsoever on our content. For more information on our advertiser disclosure, click here.
Share this post to help us help more people travel more for less: