We are obviously veryyyyy looking forward to traveling again ourselves, but we have to beware of catchy headlines and at least keep realistic expectations. Flytrippers will help you with everything you need to know about when and how to start traveling again: you'll find all the info on our site. But even if Greece has announced they're reopening to travelers in June and July (like many other countries), there's a caveat.
Greece is definitely one of the most popular destinations in Europe, especially in the summertime. So of course, this is absolutely good news and something encouraging, but…
Here are the details.
Reopening announcements in many countries
Yes, many fascinating European countries have announced that they are reopening… but in many cases, they're reopening only to travelers from certain European countries.
Obviously, this does not mean that they won't reopen to Canadians this summer. But it means it is not certain yet (see below for a very important recap about what to know about when we can travel).
While we are cautiously optimistic that Canadians will be able to travel internationally this summer, the reality is we'll still have to wait before making any plans because things change really quickly.
But that being said, travelers who want to be ready need to act to make sure they are. Waiting until the last minute is a bad idea for any trip planning, but especially given the current situation. We'll help you with a lot of content, like a guide of the countries most likely to reopen to Canadians (and yes, it includes Greece) so that you can consider your options in advance and get some of the work of determining a destination done.
If you wait for the countries to open to start planning and have to start from scratch, you'll almost certainly run out of time for the summer or grossly overpay for your trip because of the lack of preparation.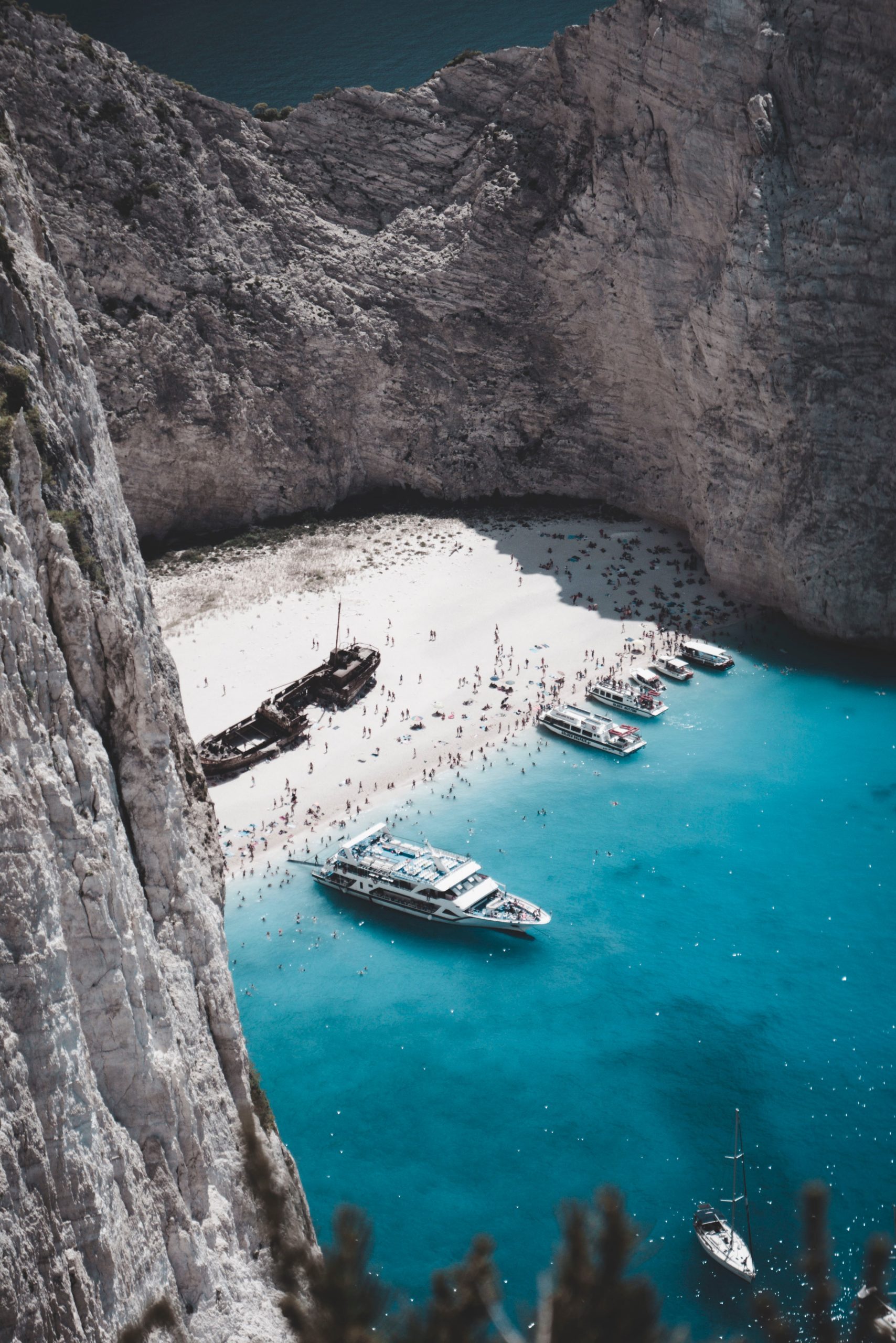 Other countries should confirm very soon that they are reopening to Canadians for the summer, we'll share that entire list. And after, we'll all get a pretty good idea of the next steps once the first countries reopen to travelers at the beginning of summer: how that goes will determine how quickly they open to all international travelers.
Because even if Air Canada has announced new international flights or other carriers offer flights, you still need the countries to remove restrictions first, as I explained Thursday.
We told you that Iceland is reopening on June 15th, because they are opening to all international travelers. Portugal and Spain seem very promising, but their plan is still preliminary. We hadn't told you about Greece yet… because no date is official yet for Canadians. They could end up not even opening until the fall. No one knows; they don't even know yet themselves. It will depend.
Greece is reopening to visitors from 29 countries on June 15th and they hope to expand that list in July. We'll make sure to keep you informed. I actually have flights booked for Turkey on August 3rd, and I was hoping to go to Greece too during that trip.
Of course, the reopenings and the new flights are excellent news for those who are eager to travel. It's the first step, and it makes it quite likely that the countries will reopen to overseas travelers soon. We just can't say for sure yet.
Apart from our upcoming list of all the countries that are open to Canadian travelers that will be a great and clear resource, we'll also have a guide to what you should consider when it's time to travel (which will be very soon, we hope).
I'll give you a brief preview below, but subscribe to never miss a thing!
Recap of the basics about deciding to travel
I want to make an important distinction that everyone should understand as Flytrippers will imminently start covering the question of whether or not we can travel again.
There are two very separate questions:
CAN I travel?
SHOULD I travel?
It seems basic, but many confuse the two and it complicates the decision process.
The first point is the most important, because without it… the other questions can't even be asked (very logical).
Now the good news: that first point is super simple. There is just one formal restriction that exists to determine whether you can travel, and it's the entry restrictions that most countries currently have (their borders being closed to foreigners).
That's it.
There are 3 myths about border closures that I debunked last week that aren't restrictions.
Many believe that:
leaving Canada is not allowed
re-entering Canada is not allowed
flights to Canada aren't allowed
Those are all false, and none of the 3 are an issue to know if you CAN travel. The entry restrictions where you want to go (or transit through) are the only one. Nothing else.
Of course, there are plenty of other considerations to determine if you SHOULD travel, those are the ones we'll also cover in great detail. Like insurance coverage and the travel advisory, it's just that those have nothing to do with whether you can travel. There are a lot of other factors too.
I personally have never gone this long without traveling since we founded Flytrippers over 3 years ago, and I miss traveling terribly.
But it's important to understand all there is to think about, and we'll help you sort through it all, no matter when it is you will be ready to travel!
Don't miss our guides to help you decide when/where/how to travel again!
Summary
Many European countries are reopening to travelers, including Greece. It's very encouraging, but we all need to be a little bit more patient to know all the details about the rules for Canadian travelers specifically!
What do you think of traveling internationally this summer? Tell us in the comments below.
Explore awesome destinations: travel inspiration
Learn pro tricks: travel tips
Discover free travel: travel rewards
Featured image: Santorini (photo credit: Orlando Brooke)

Advertiser Disclosure: In the interest of transparency, Flytrippers may receive a commission on links featured in this post, at no cost to you. Thank you for using our links to support us for free, we appreciate it! You allow us to keep finding the best travel deals for free and to keep offering interesting content for free. Since we care deeply about our mission to help travelers and our reputation and credibility prevail over everything, we will NEVER recommend a product or service that we do not believe in or that we do not use ourselves, and we will never give any third-party any control whatsoever on our content. For more information on our advertiser disclosure, click here.
Share this post to help us help more people travel more for less: