One of the best parts of my trip in the Miraflores area was the great experience at the hotels I had the chance to stay in, especially this one. Here is a review of the Andesmar Hotel & Suites.
If you've been following us for a while, you know that we don't only offer great flight deals, but also a hotel booking tool, since accommodations are a huge part of travel planning. To become your favorite destination for all things travel, we now feature a Hotel Reviews section to share our experiences in the various hotels we try ourselves.
For my first trip to South America, I visited Peru last year thanks to a great deal found on our cheap flight deals page. Usually, my trips combine both working on the website and exploring new places, but this trip was my annual summer vacation with my girlfriend, so we had a busy itinerary in many beautiful regions of Peru, including many days in the capital city of Lima, mostly in the vibrant district of Miraflores.
I visited many different hotels since I like variety and I also like to experience different neighborhoods: you can see all the hotel reviews in my Peru trip report.
So here's what it's like to stay at the Andesmar Hotel & Suites.
The Hotel
The Andesmar Hotel & Suites is a small but chic hotel with beautiful modern rooms and a very nice rooftop terrace.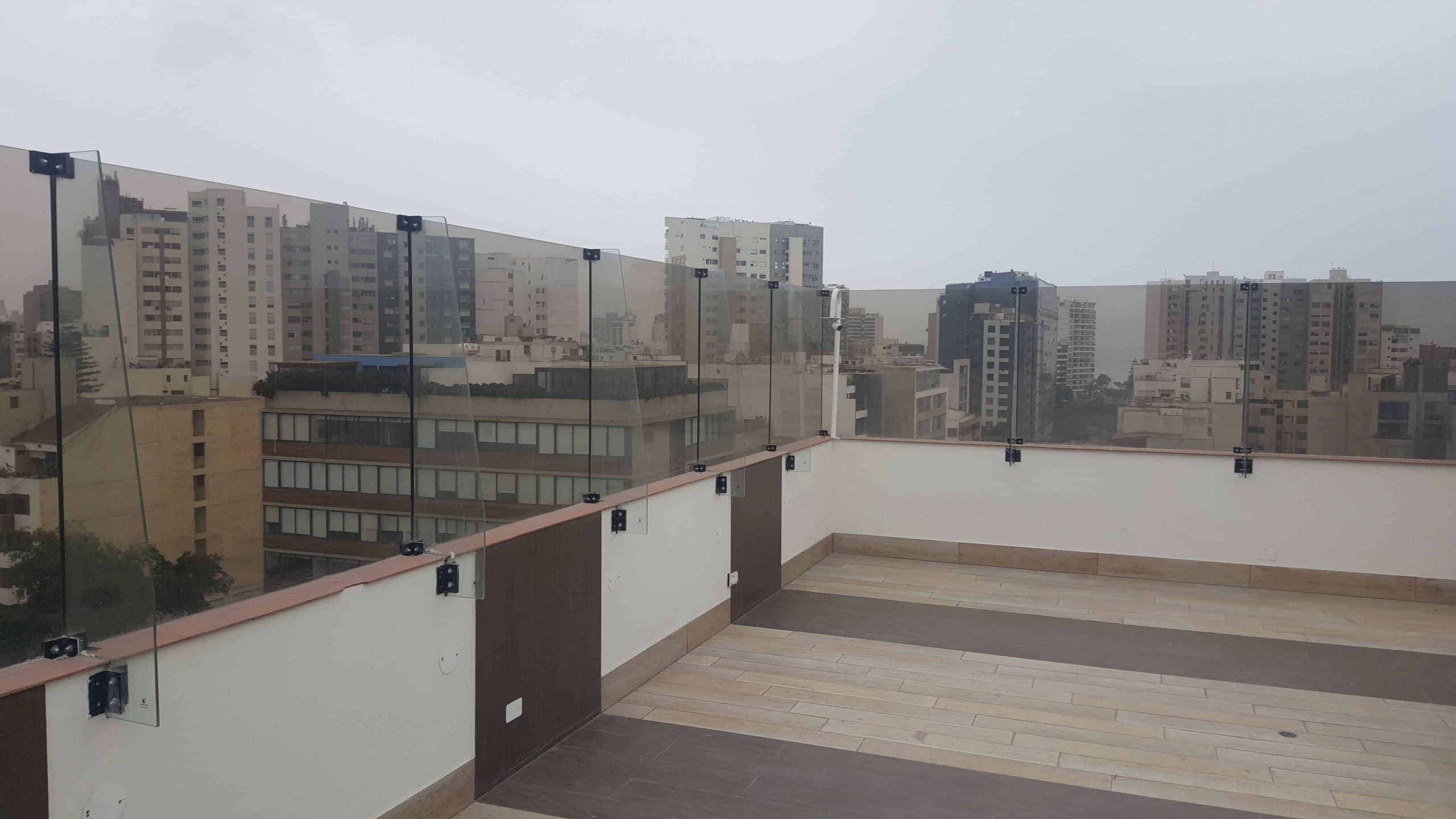 Location
The Andesmar Hotel & Suites is located in Miraflores, one of the 43 districts of the city of Lima. Once more of a residential neighborhood, now it is thriving and filled with tourists and businesses. To many, it is the heart of the city.
This part of the city is packed with things to do, like going to the outdoor Larcomar mall, taking a romantic walk in the Parque del Amor (park of love) and seeing the beautiful ocean view of the Pacific. You can even indulge in delicious crepes at Beso Francés Crepería nearby. The hotel is close to everything and you can go to all these locations on foot, making this a great hotel for Miraflores.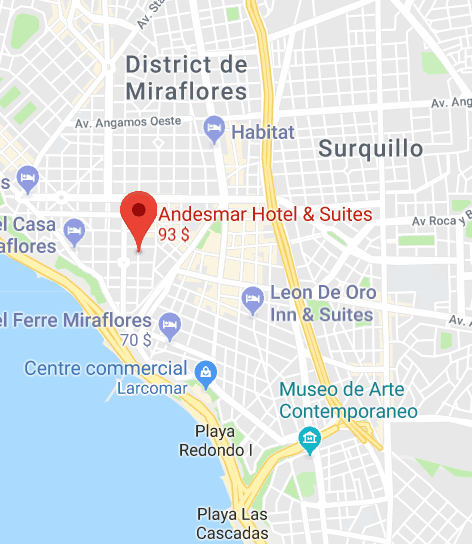 To reach the Andesmar Hotel & Suites from the airport, we recommend Uber, the most affordable means of transportation in Lima, especially when not traveling solo. It took us approximately 45 minutes. Be aware that in the rush hours, it could take you a bit more time to reach Miraflores. Public transportation can also be almost as quick and will leave you in the Miraflores district directly, within walking distance of the hotel.
Arrival And Check-in
When we arrived, we noticed that the hotel felt very welcoming. It was also safe, since it had a locked gate that can only be opened by an employee at the front desk. It also had a beautiful facade, and a nice place to sit outside. You can even rent bicycle to ride in the city.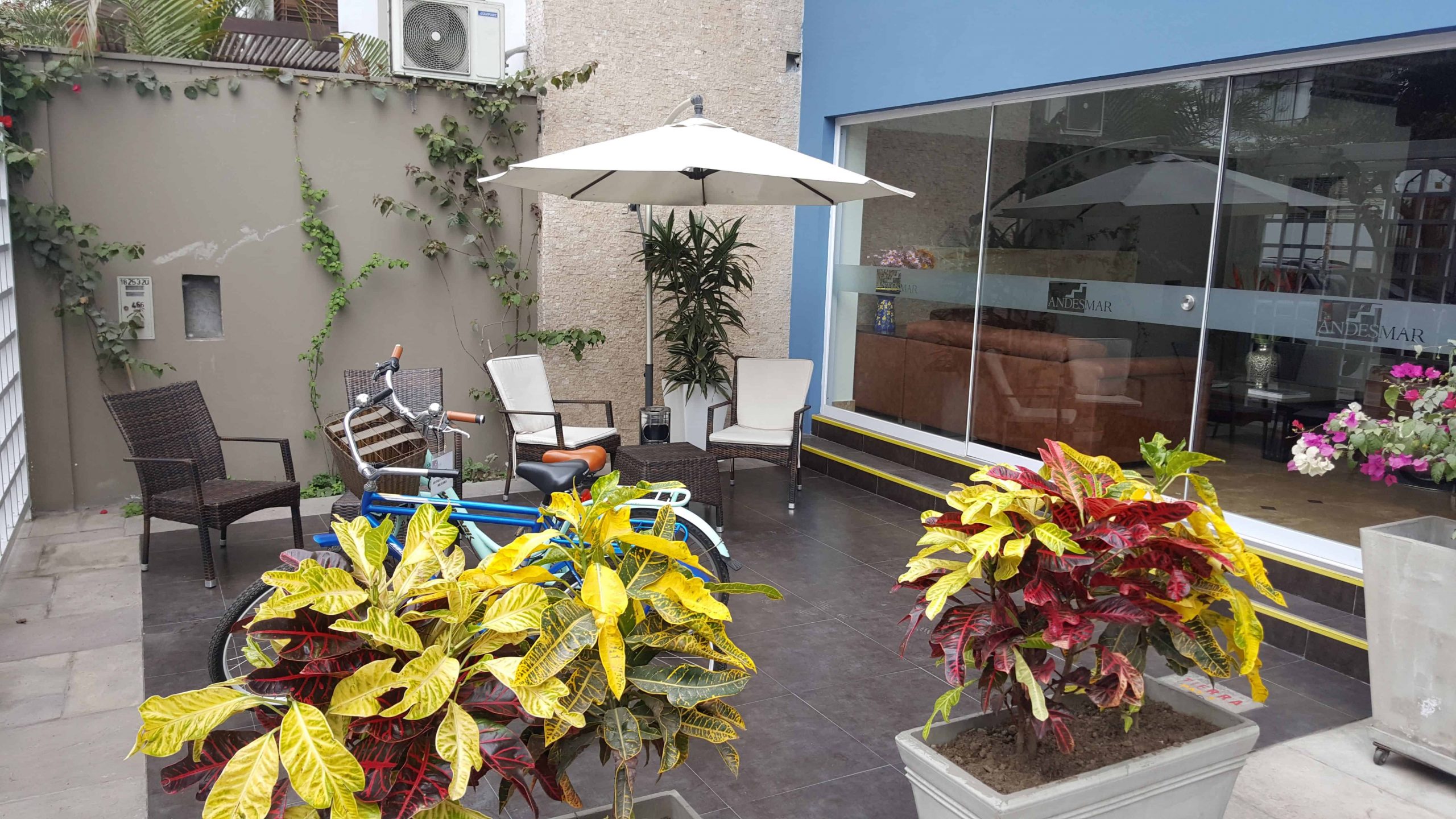 The employee at the front desk was really helpful and friendly. He gave us really nice recommendations of places to eat and places to see. We really appreciated the warm welcome. Because we arrived a bit early, the employee kept our bags in a secured place, giving us the opportunity to go explore Miraflores!
Lobby And Common Areas
The hotel had a very simple yet pretty lobby. The best part was really in the outside area, as shown above, where you can lay in the comfortable chairs and enjoy the sun.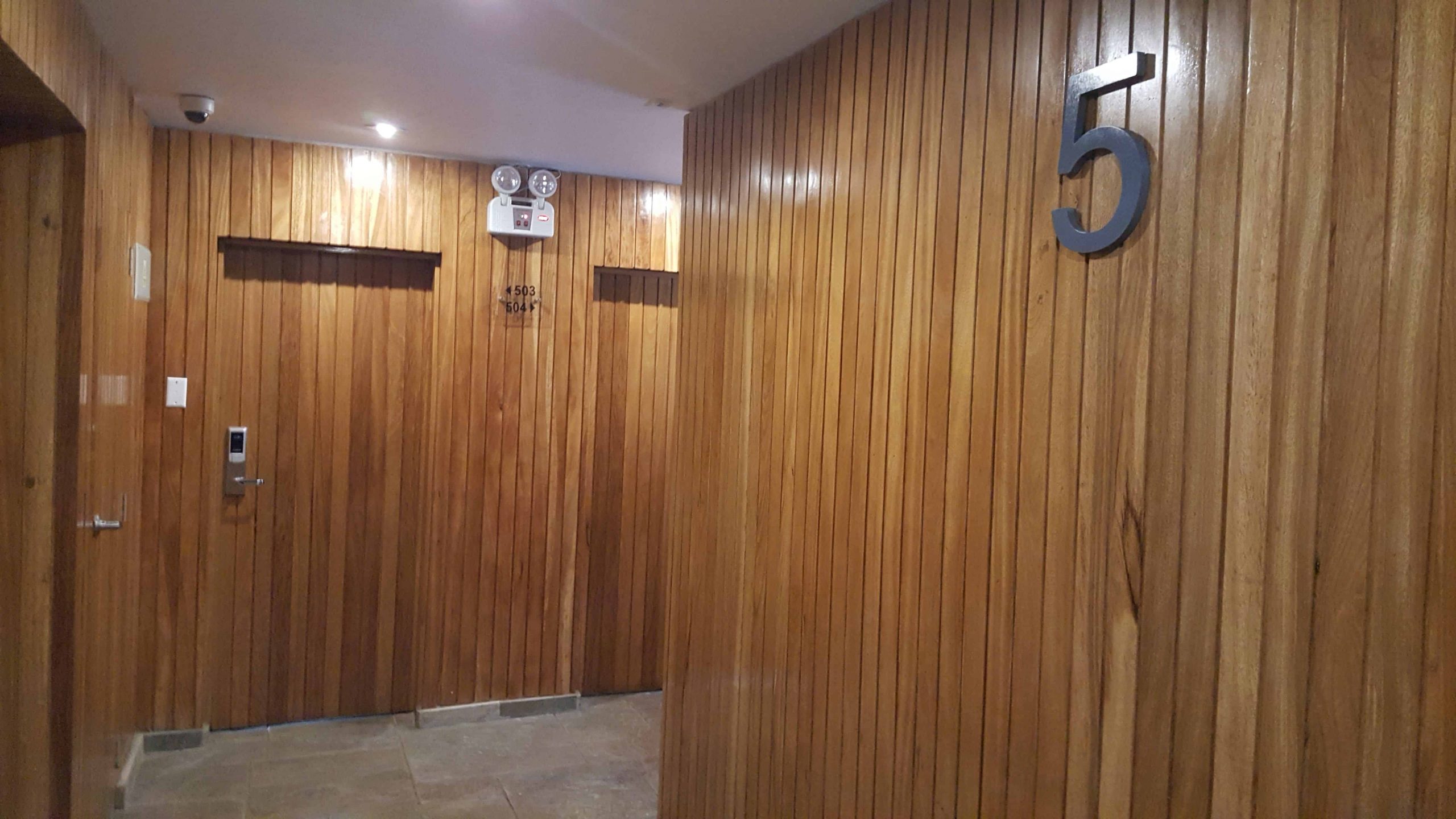 The restaurant area also offered a great view of Miraflores, and a delicious breakfast buffet, with plenty of choice.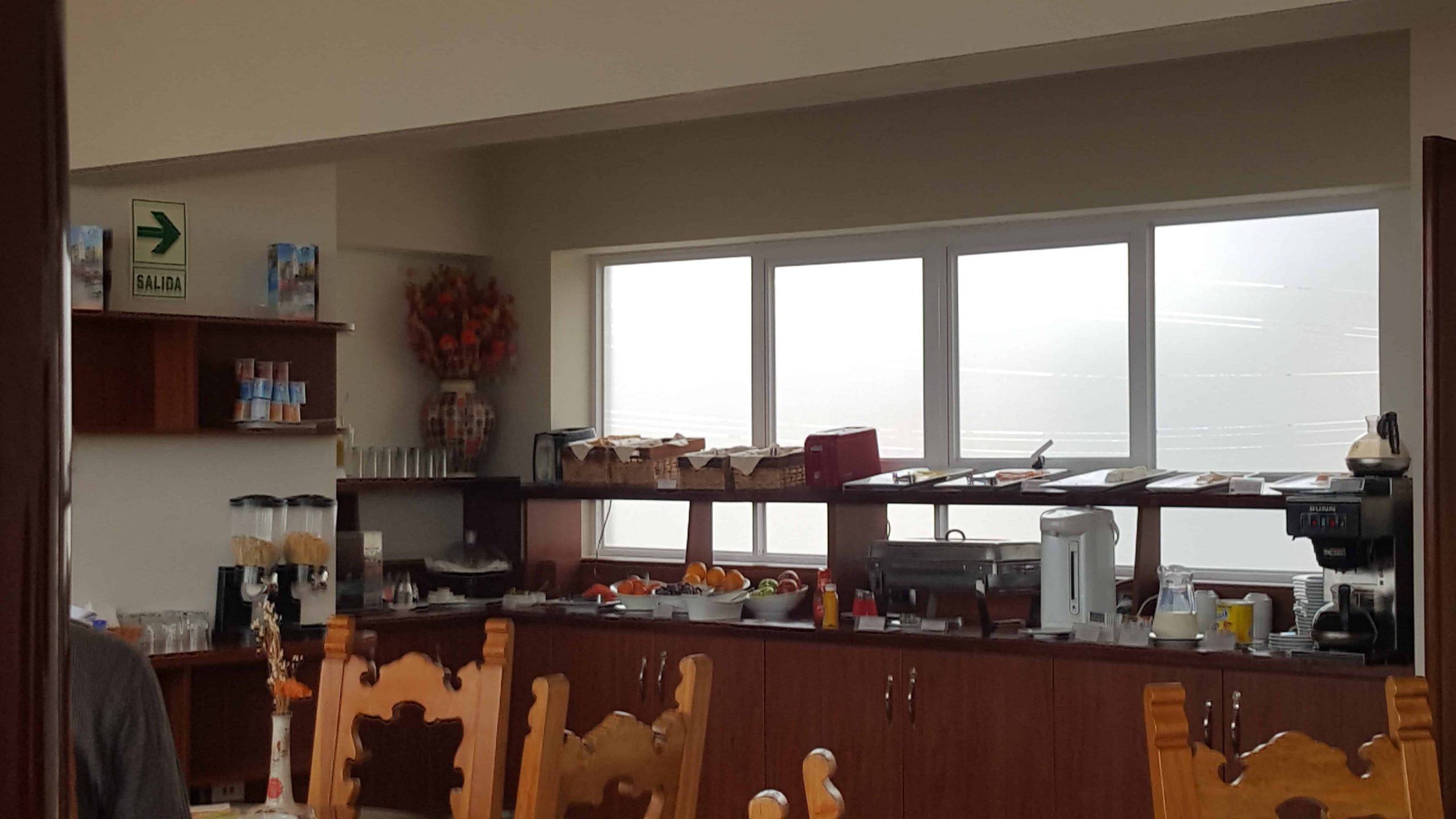 Room
The room was really spacious and stylish.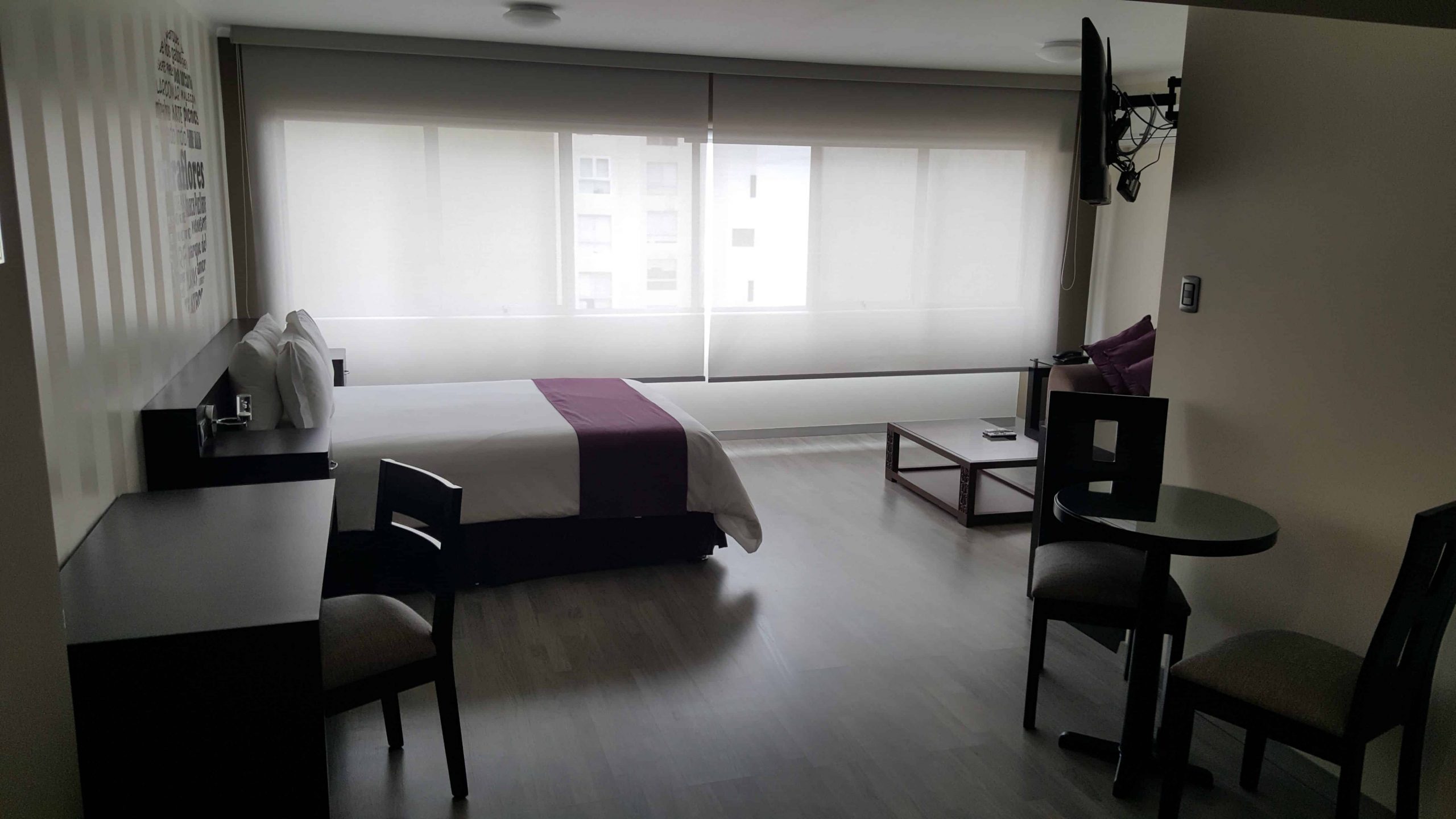 We loved the decor and the natural light that came through the large windows.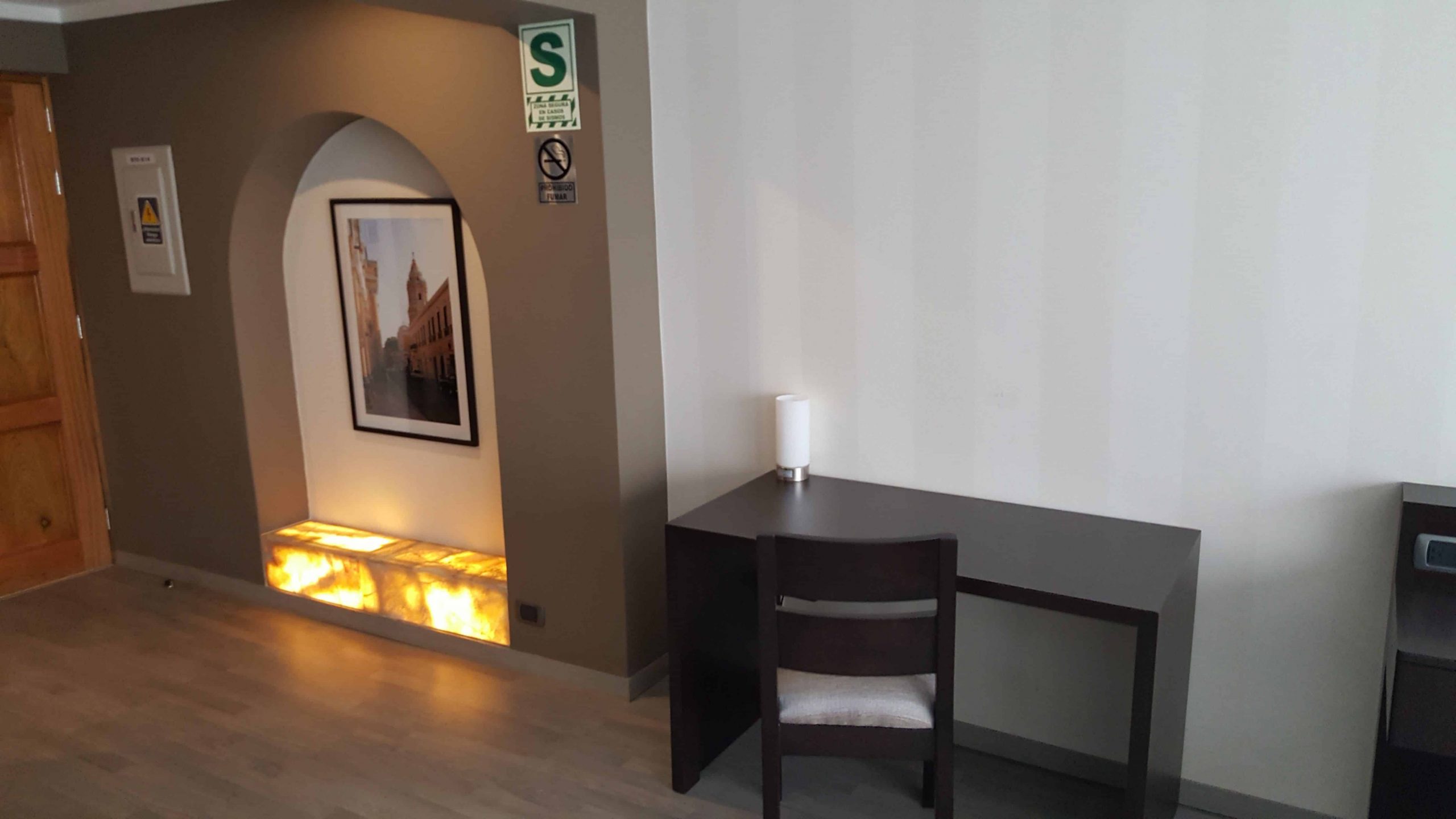 The room was neat and well-decorated, with a modern vibe. We liked the nice wall art above the bed.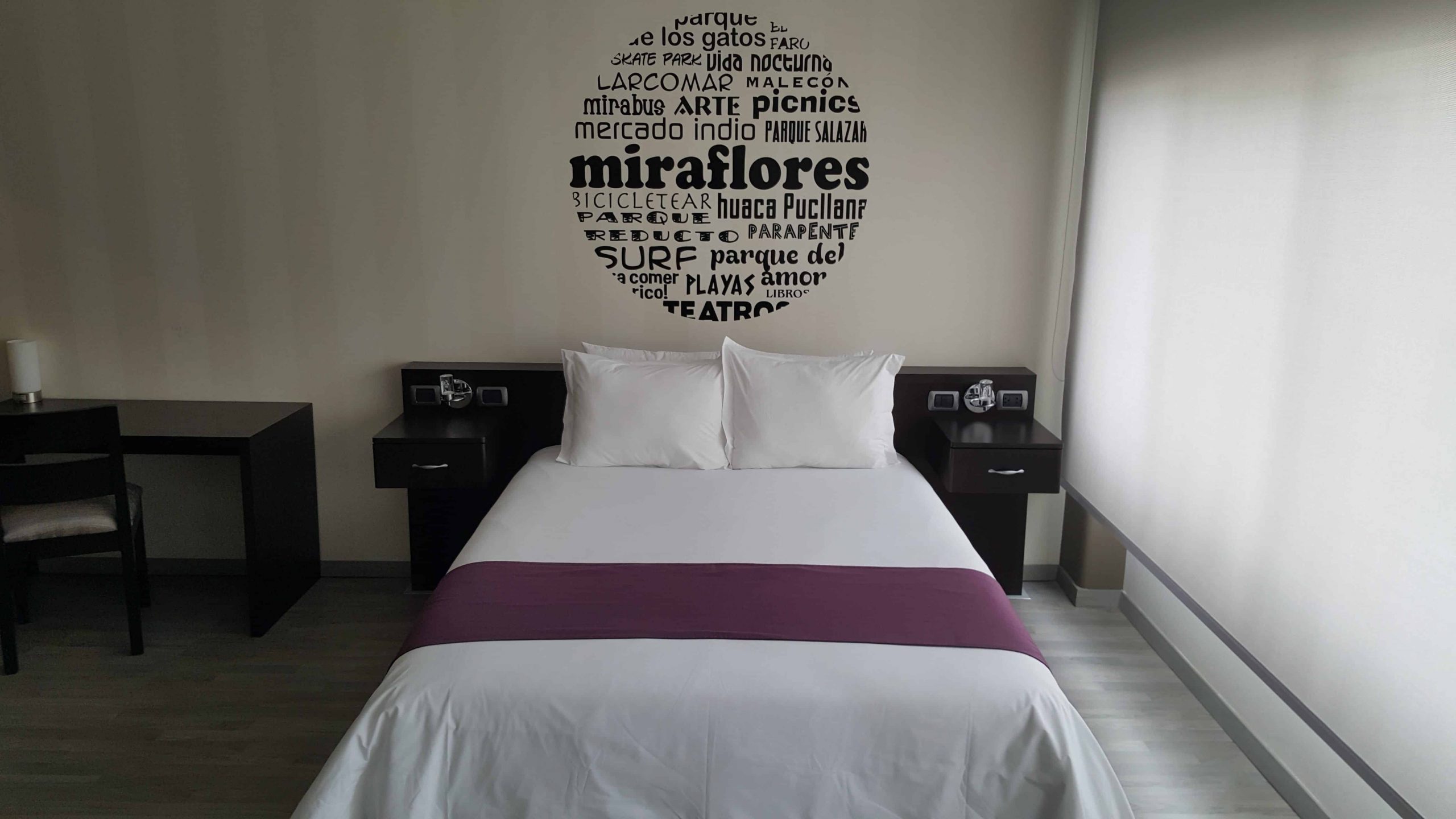 The room had a nice desk, a cozy couch and there was also a kitchen with a small refrigerator, a sink and a table to eat directly in the room.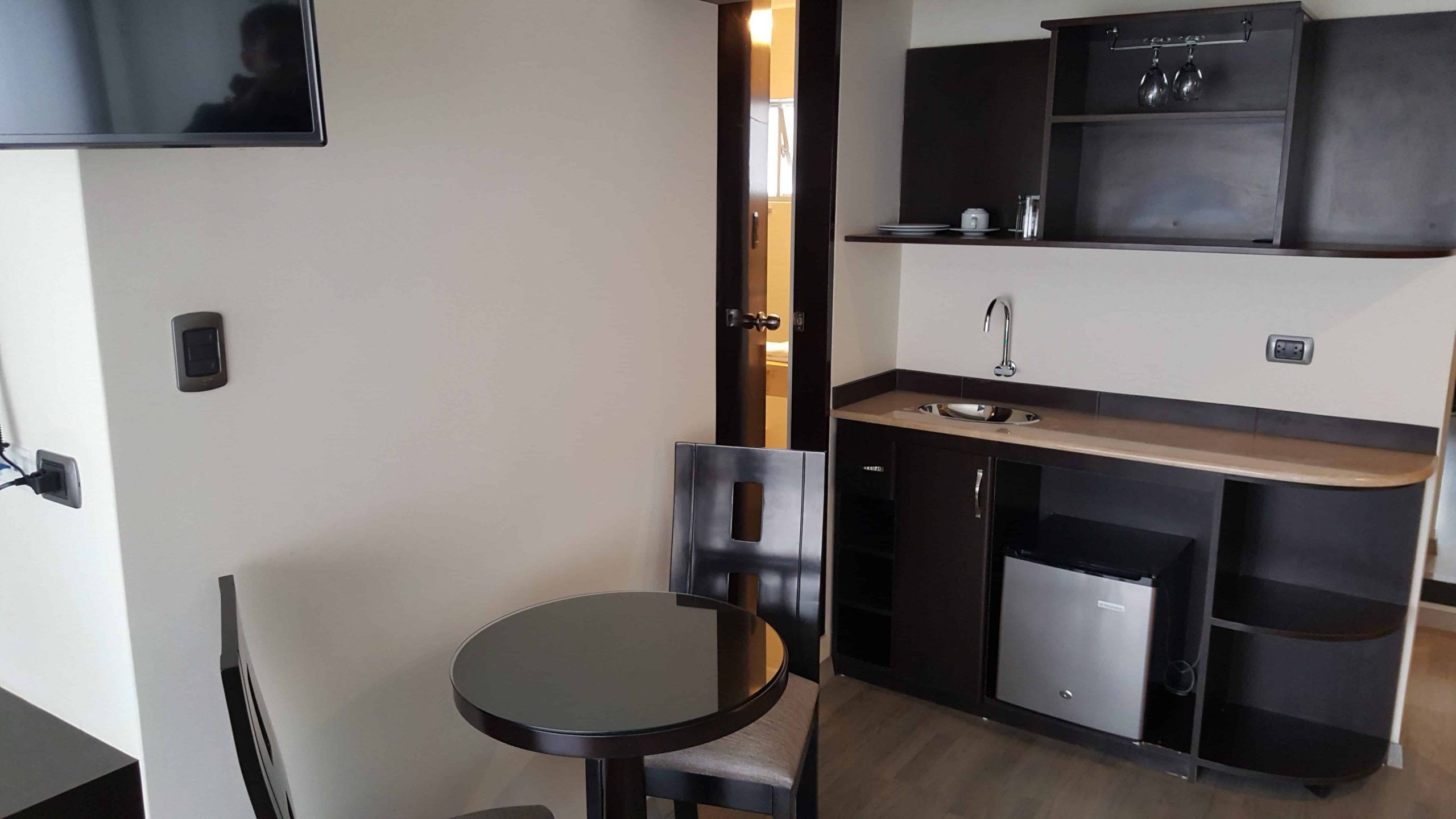 All the expected amenities were available: flat screen TV (with swivel mount so you can watch your telenovela in bed or on the couch), AC and a fast WiFi network.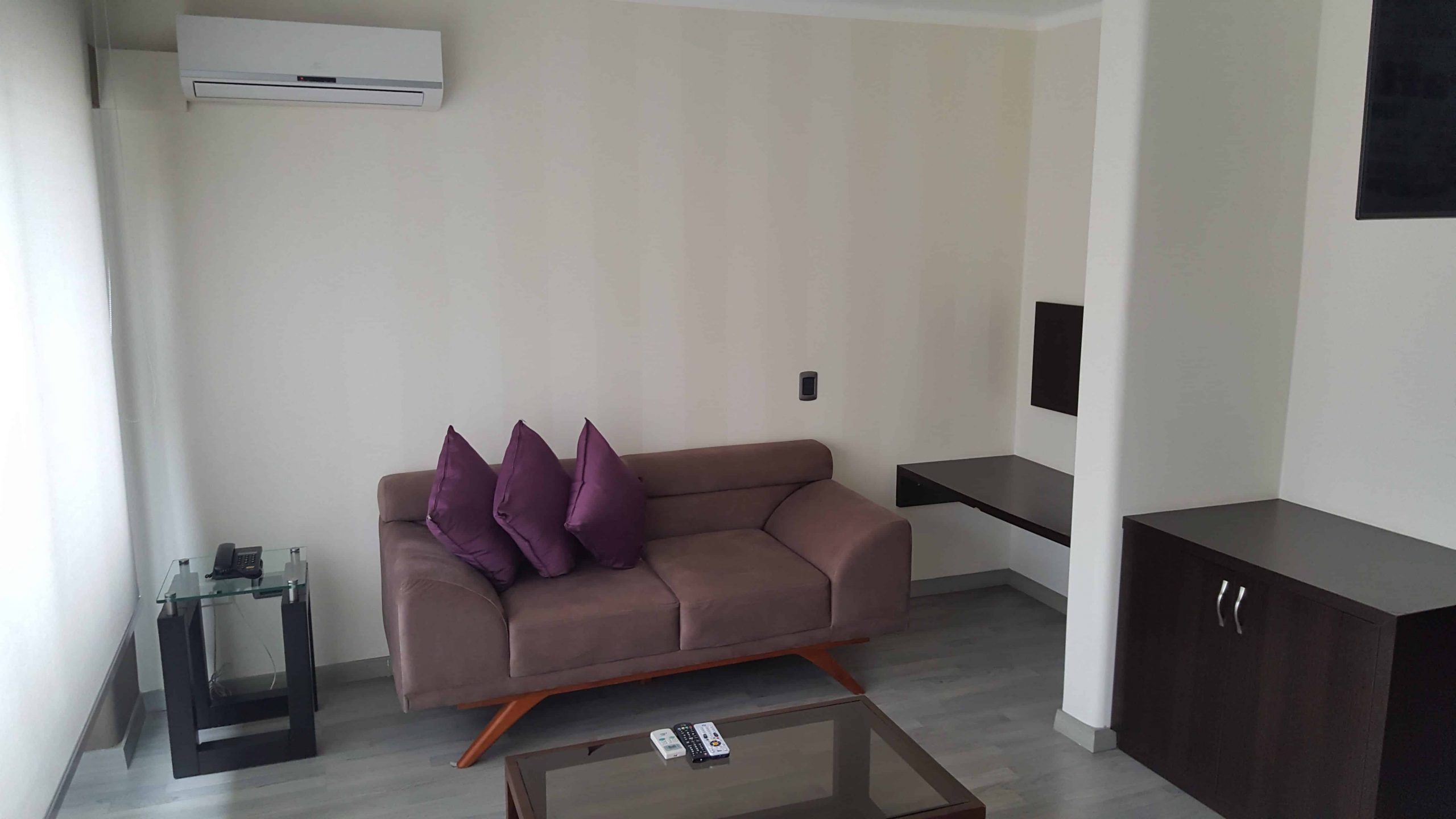 The bathroom was really nice and spacious. We had plenty of room to both be in there at the same time without stepping on each other's toes. It was also really clean and modern, and offered a large shower.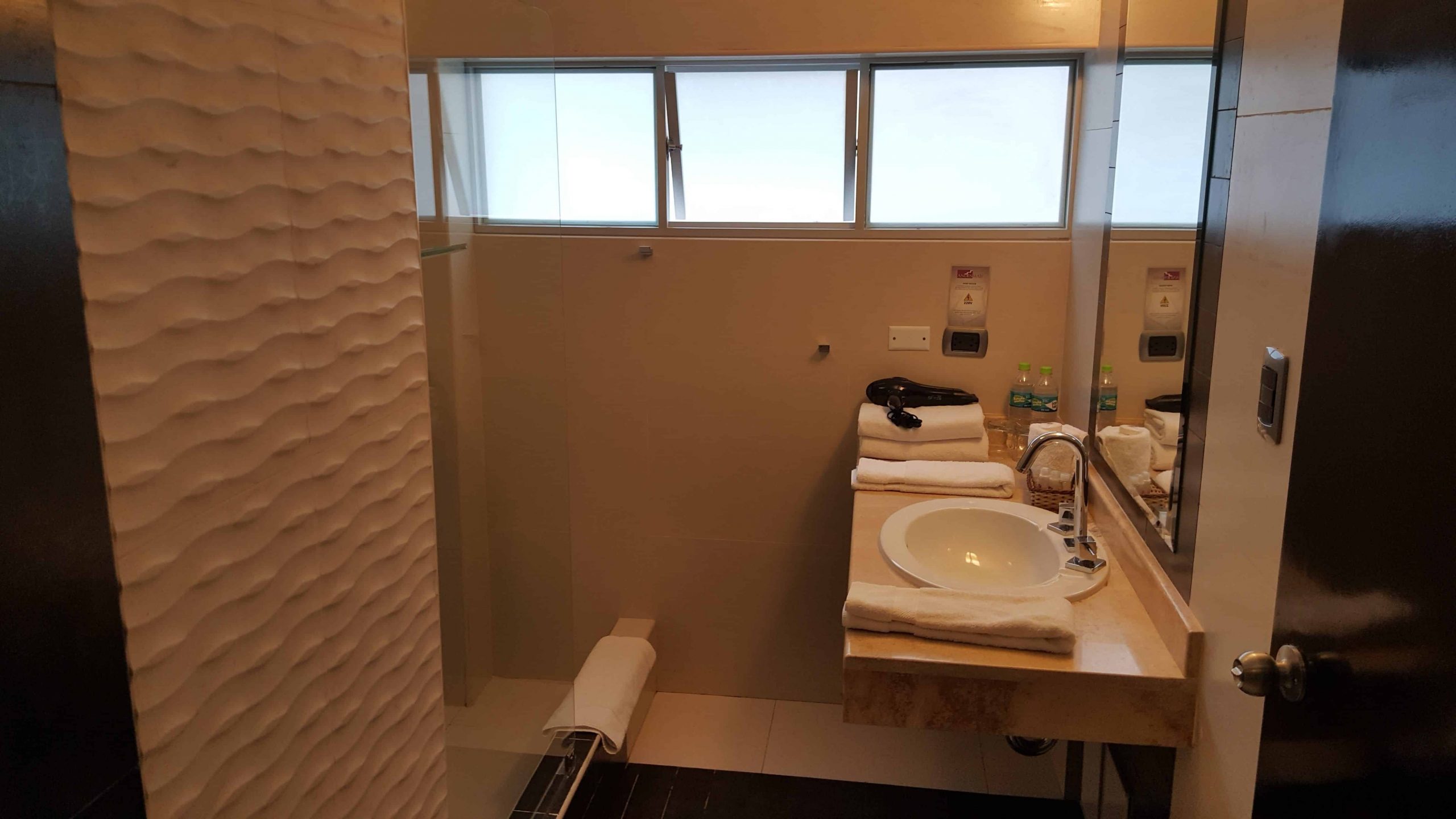 There was also a large closet to store all your belonging without having them scattered in the room.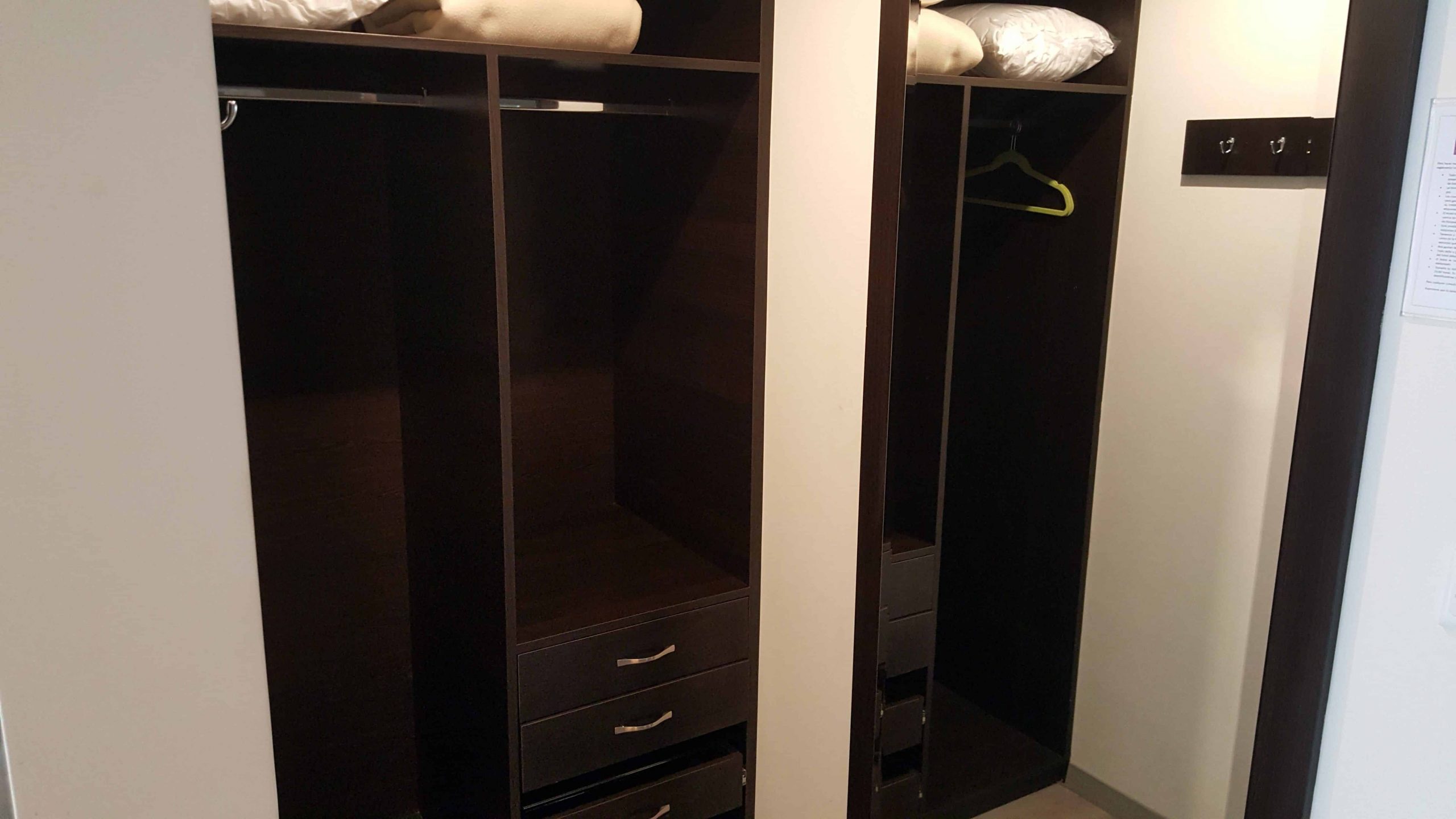 The services offered at the Andesmar Hotel & Suites were all great. There's a restaurant for breakfast and a nice outside area to relax (as seen in the pictures above). There's also a laundry service and a business center.
There was also a nice terrace on the same floor as the restaurant that gave us a nice view of Miraflores.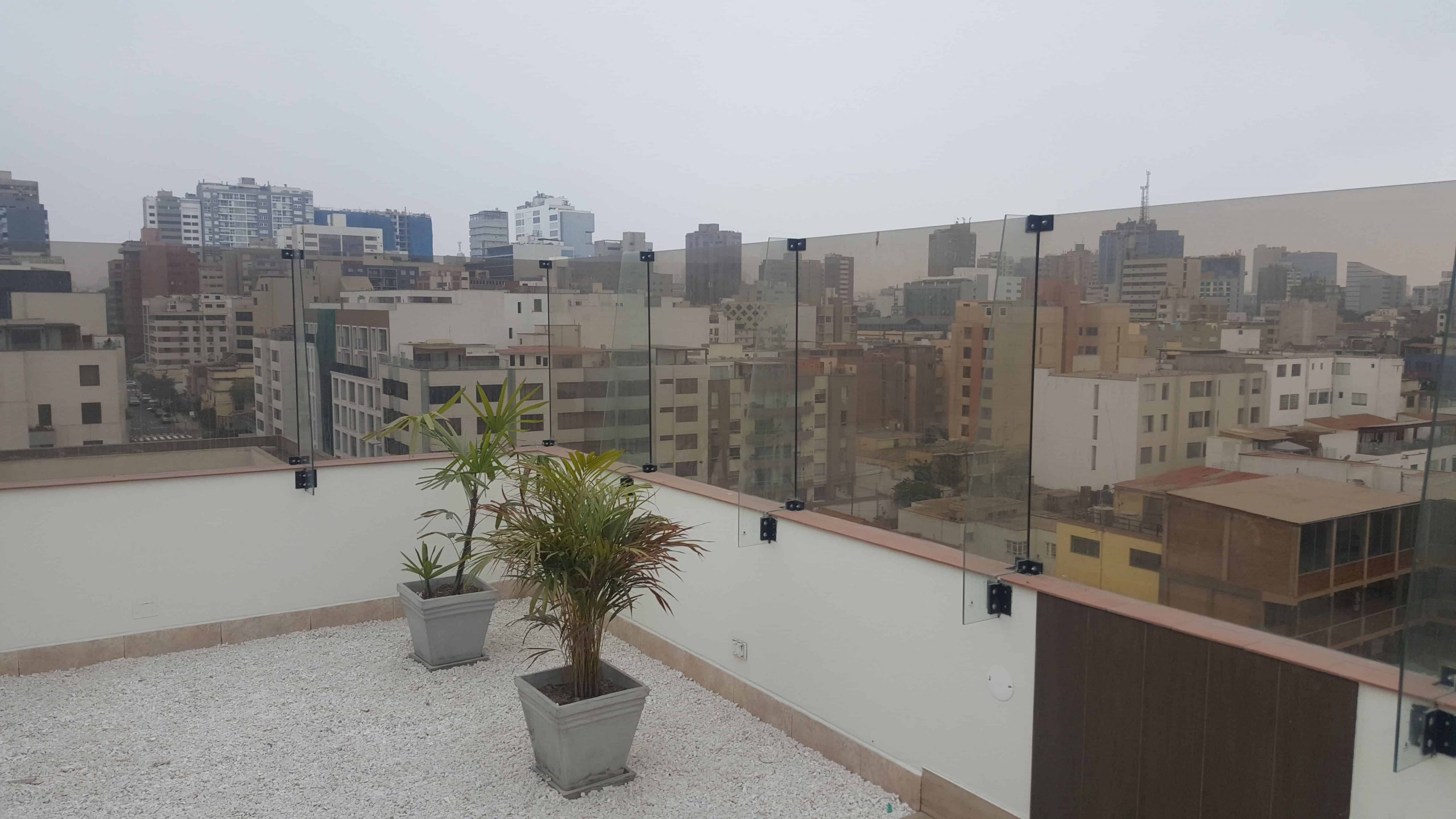 Help us spread the word about our flight deals and travel tips by sharing this article and most importantly bookmark Flytrippers so we can help you navigate the world of low-cost travel!
Advertiser Disclosure: Flytrippers receives a commission on links featured in this blog post. We appreciate if you use them, especially given it never costs you anything more to do so, and we thank you for supporting the site and making it possible for us to keep finding the best travel deals and content for you. In the interest of transparency, know that we will NEVER recommend a product or service we do not believe in or that we do not use ourselves, as our reputation and credibility is worth far more than any commission. This principle is an essential and non-negotiable part of all our partnerships: we will never give any third-party any control whatsoever on our content. For more information on our advertiser disclosure, click here.
Editorial Disclosure: Flytrippers received a complimentary stay at this hotel. When this is the case, it will always be indicated clearly here for the sake of transparency. Most importantly, it will NEVER affect our editorial independence as all our reviews are authentic and unaltered. This principle is an essential and non-negotiable part of all our partnerships: we will never give any third-party any control whatsoever on our content. For more information on our editorial disclosure, click here.
Share this post to help us help more people travel more for less: