As someone who loves variety in my travels, I sometimes enjoy splurging with more luxurious stays (especially on romantic getaways). This hotel in the beautiful city of Cusco was perfect for that! Here is a review of the ATIQ Boutique Hotel.
If you've been following us for a while, you know that we don't only offer great flight deals, but also a hotel booking tool, since accommodations are a huge part of travel planning. To become your favorite destination for all things travel, we now feature a Hotel Reviews section to share our experiences in the various hotels we try ourselves.
For my first trip to South America, I visited Peru last year thanks to a great deal found on our cheap flight deals page. Usually, my trips combine both working on the website and exploring new places, but this trip was my annual summer vacation with my girlfriend, so we had a busy itinerary in many beautiful regions of Peru, including the beautiful historic city of Cusco.
I visited many different hotels since I like variety and I also like to experience different neighborhoods: you can see all the hotel reviews in my Peru trip report.
So here's what it's like to stay at the ATIQ Boutique Hotel.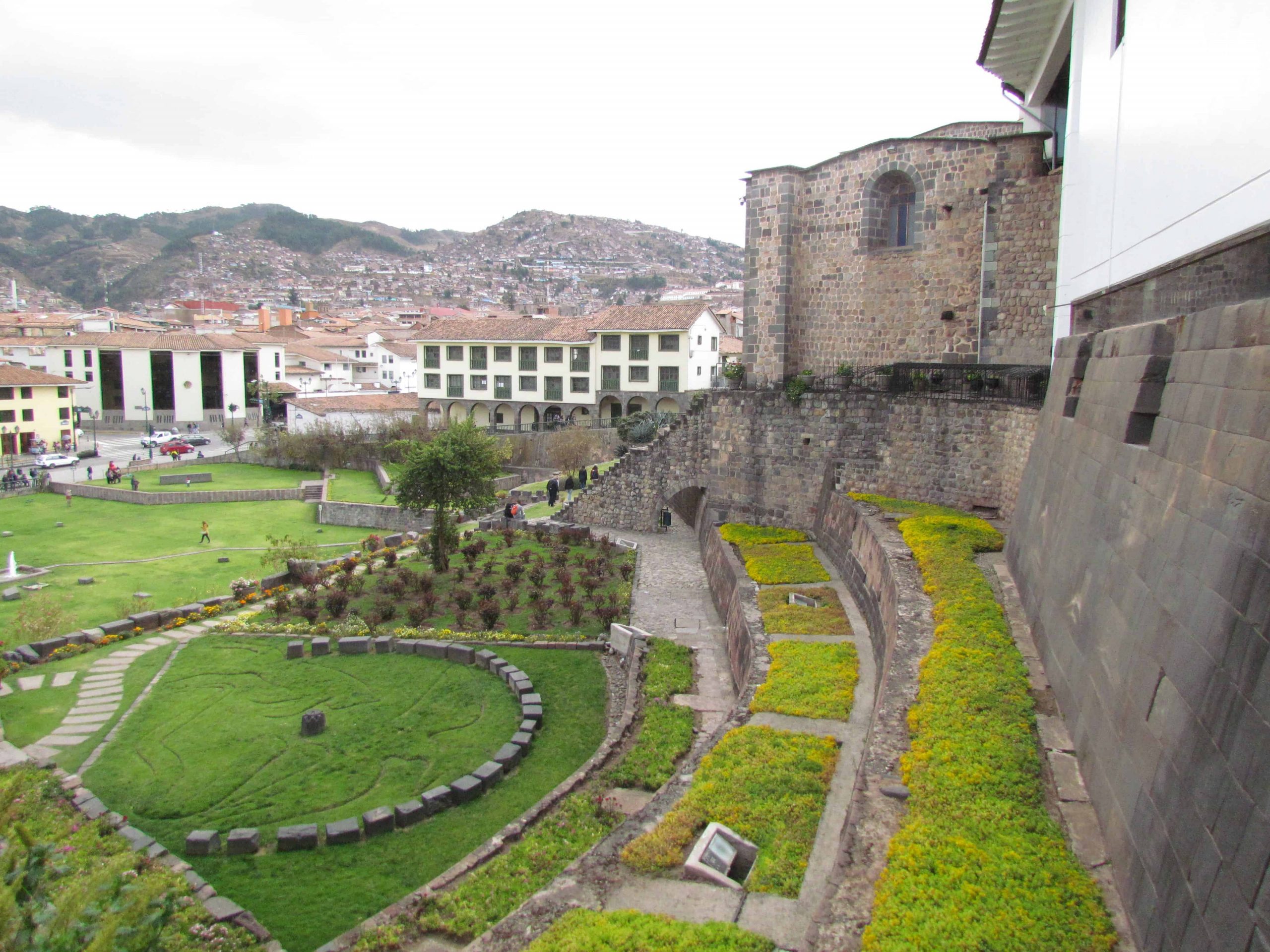 The Hotel
The ATIQ Boutique Hotel is a refined independent hotel located in the heart of Cusco, Peru. For those of you who want to splurge on luxurious accommodation in this beautiful city, the ATIQ Boutique Hotel is truly a great option.
Location
The ATIQ Boutique Hotel is located just on the edge of the historical center of the beautiful city of Cusco. It is truly a charming place within walking distance of the majestic Plaza Mayor de Cuzco and beautiful streets where you'll probably meet Peruvian women dressed in traditional attire holding cute little baby Alpacas wanting to take pictures with you (in exchange for a few dollars of course).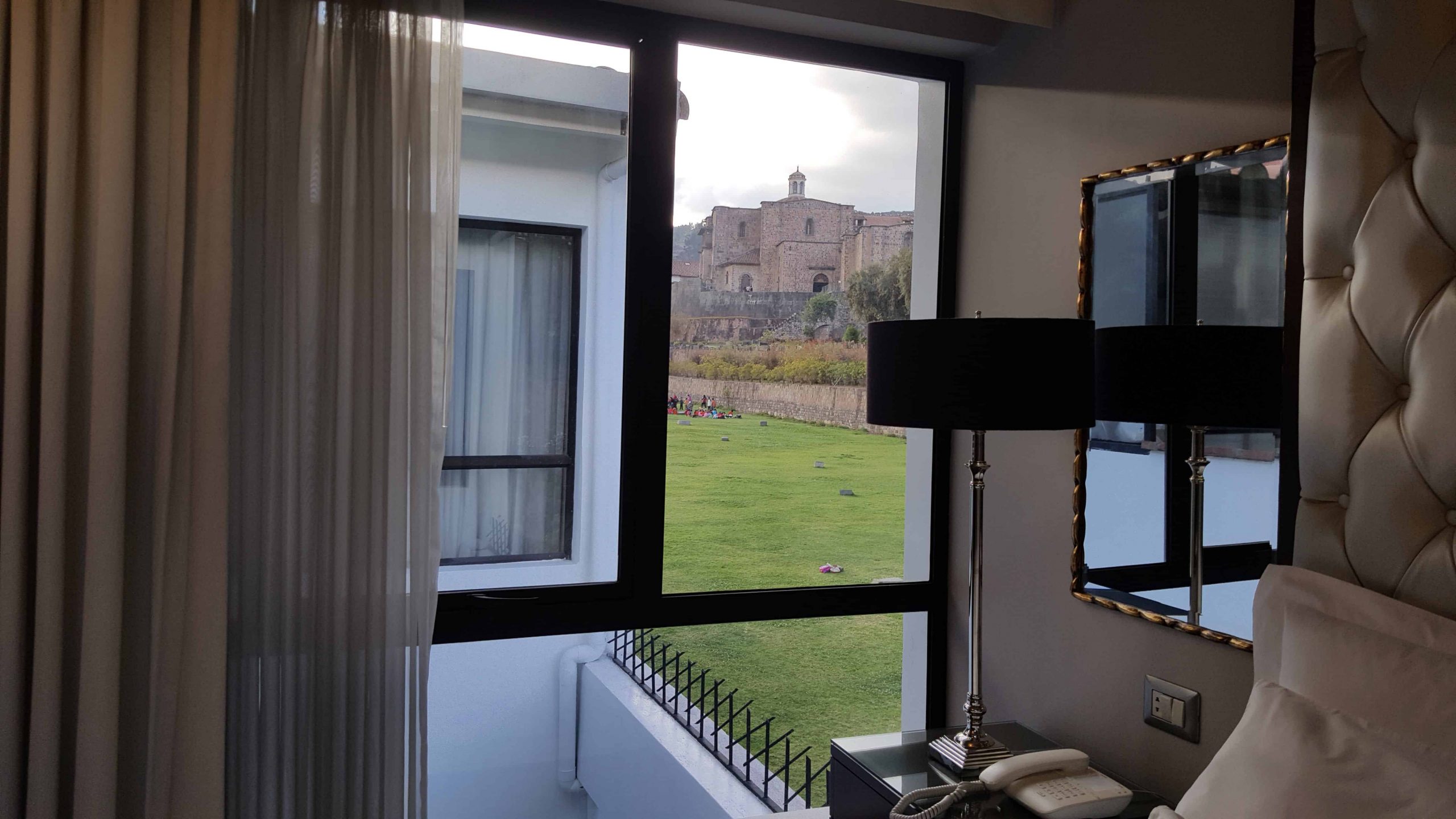 Across the park from the ATIQ Boutique Hotel, literally a few meters away, is the Qurikancha, the most important temple of the Inca empire, and a great place to visit. We spent a few hours wandering the halls of this must-see attraction.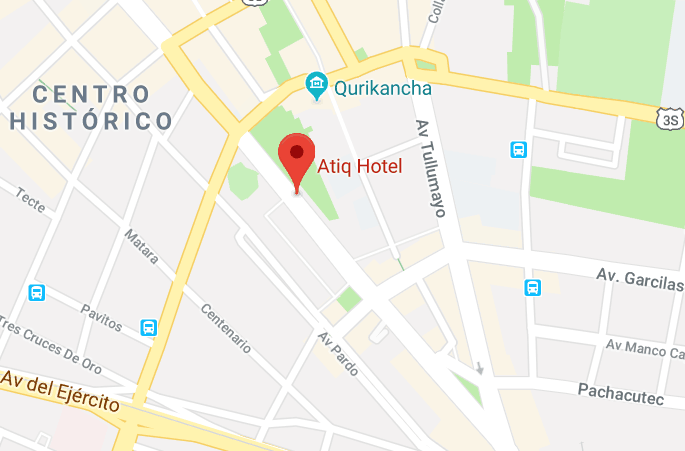 To reach the ATIQ Boutique Hotel from the Cusco Airport, we recommend Uber, a very affordable means of transportation in Peru if you are traveling with someone else. It took us approximately 20 minutes, but it was very early and there was no traffic. If you are going solo, cheap public transportation will bring you to the historical center and from there it's a short walk.
Arrival & Check-in
When we arrived, we immediately knew that our stay would be one to be remembered. They welcomed us very warmly and a butler took our bags to our room. We also told them we needed to leave really early in the morning, and they arranged for a taxi and a breakfast to go.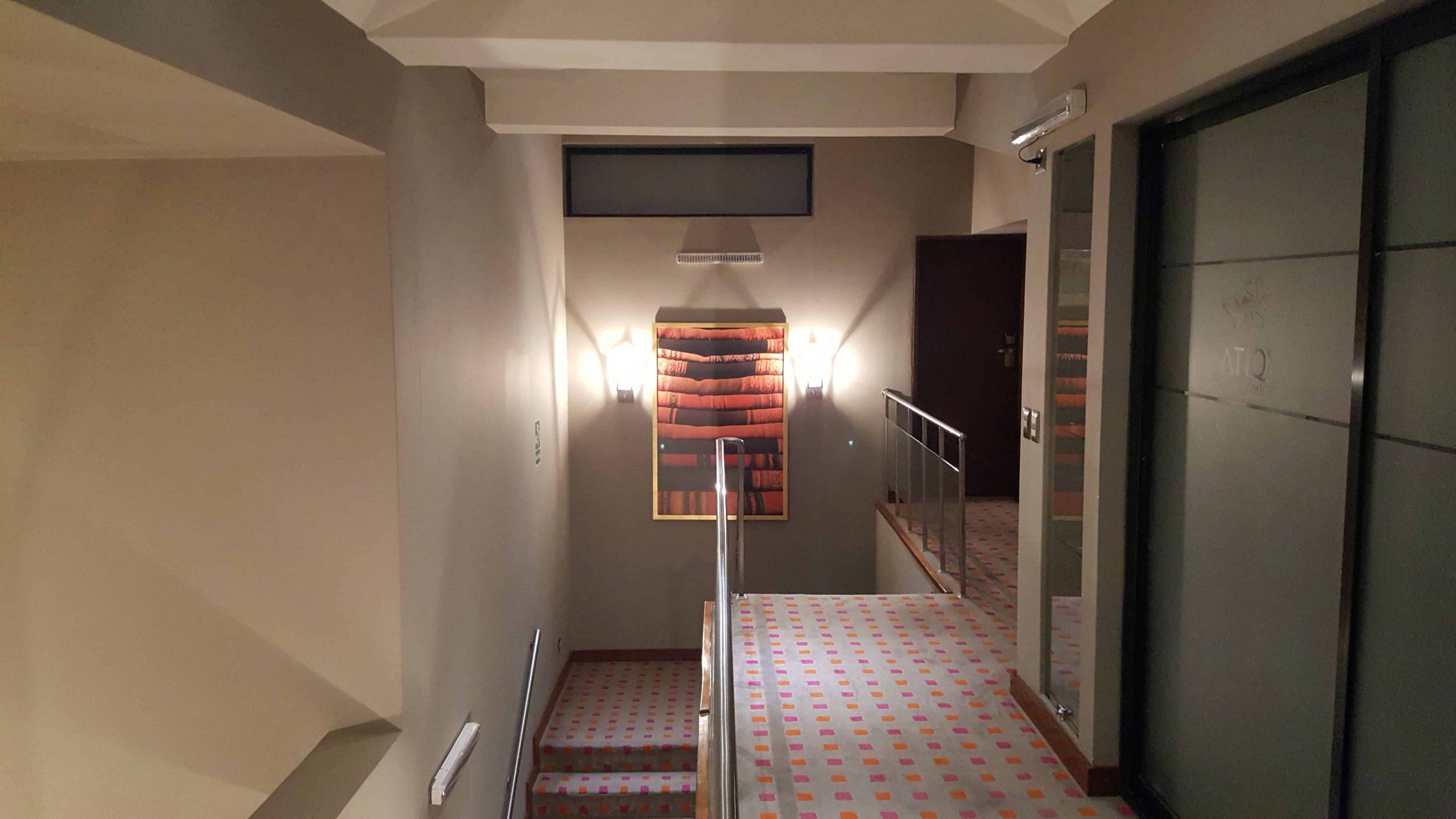 Lobby And Common Areas
The hotel lobby was a bit small, as is often the case in boutique hotels, due to the narrow layout of the building, but it was never too crowded. Nevertheless, the lobby was very elegant and chic, and was open on two levels.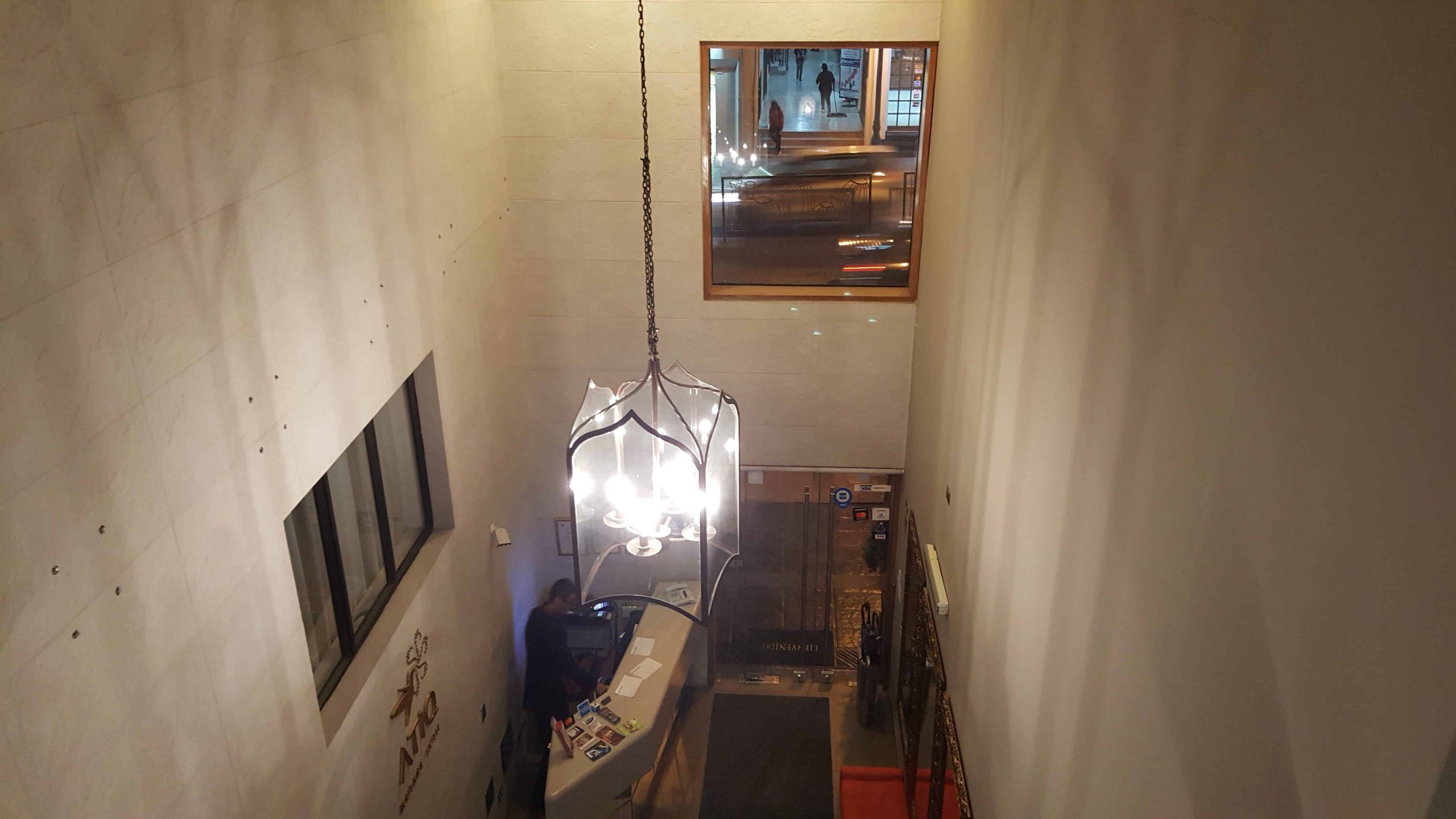 Room
We were really excited to see our room, after a long day of visiting the charming city of Cusco, our last day in this part of Peru. The suite was everything we could ask for. A chic and modern decor, a private balcony, a majestic view on the Jardin Sagrado, which is magical at night.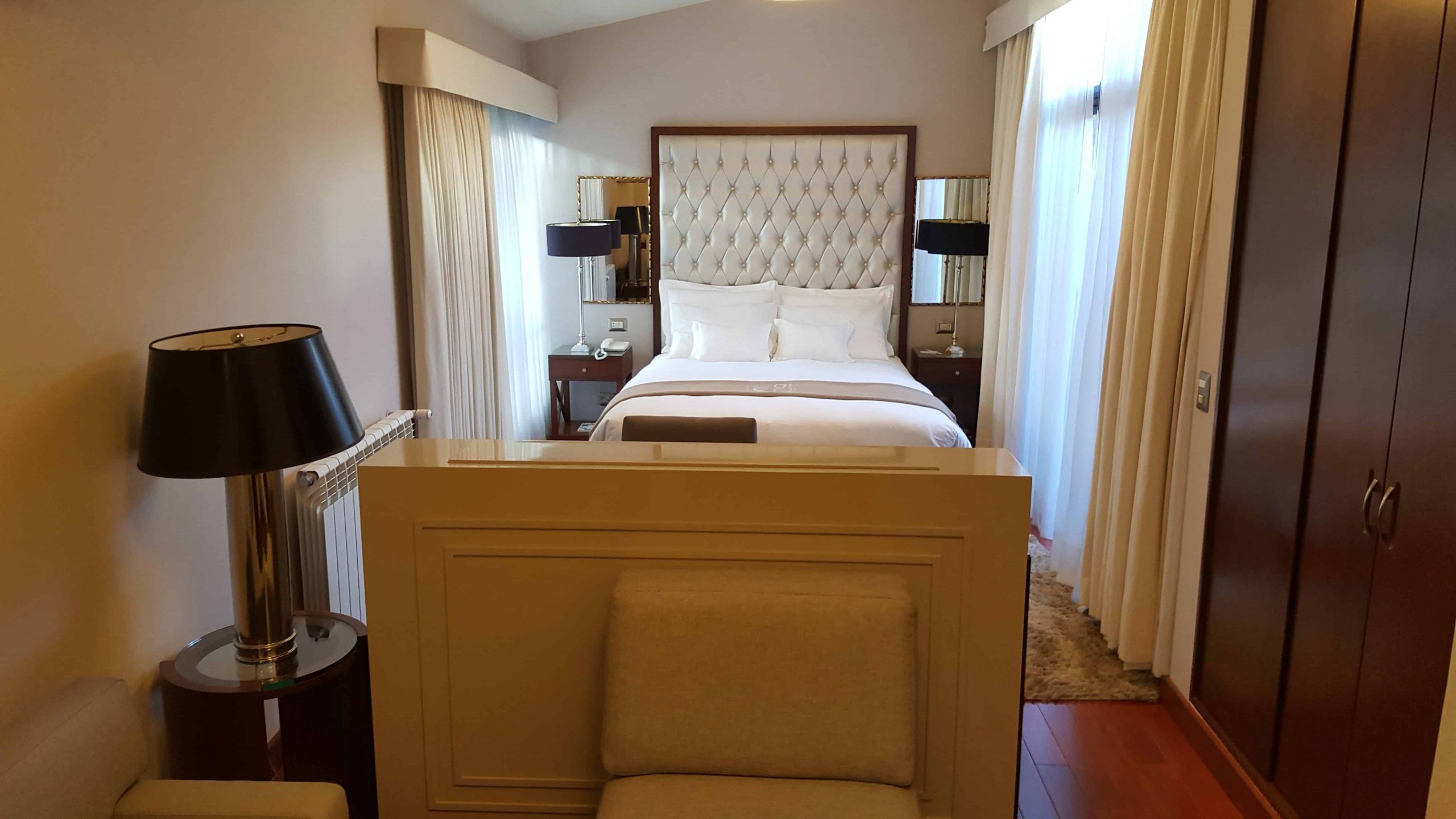 We felt very comfortable, and everything was so luxurious and elegant.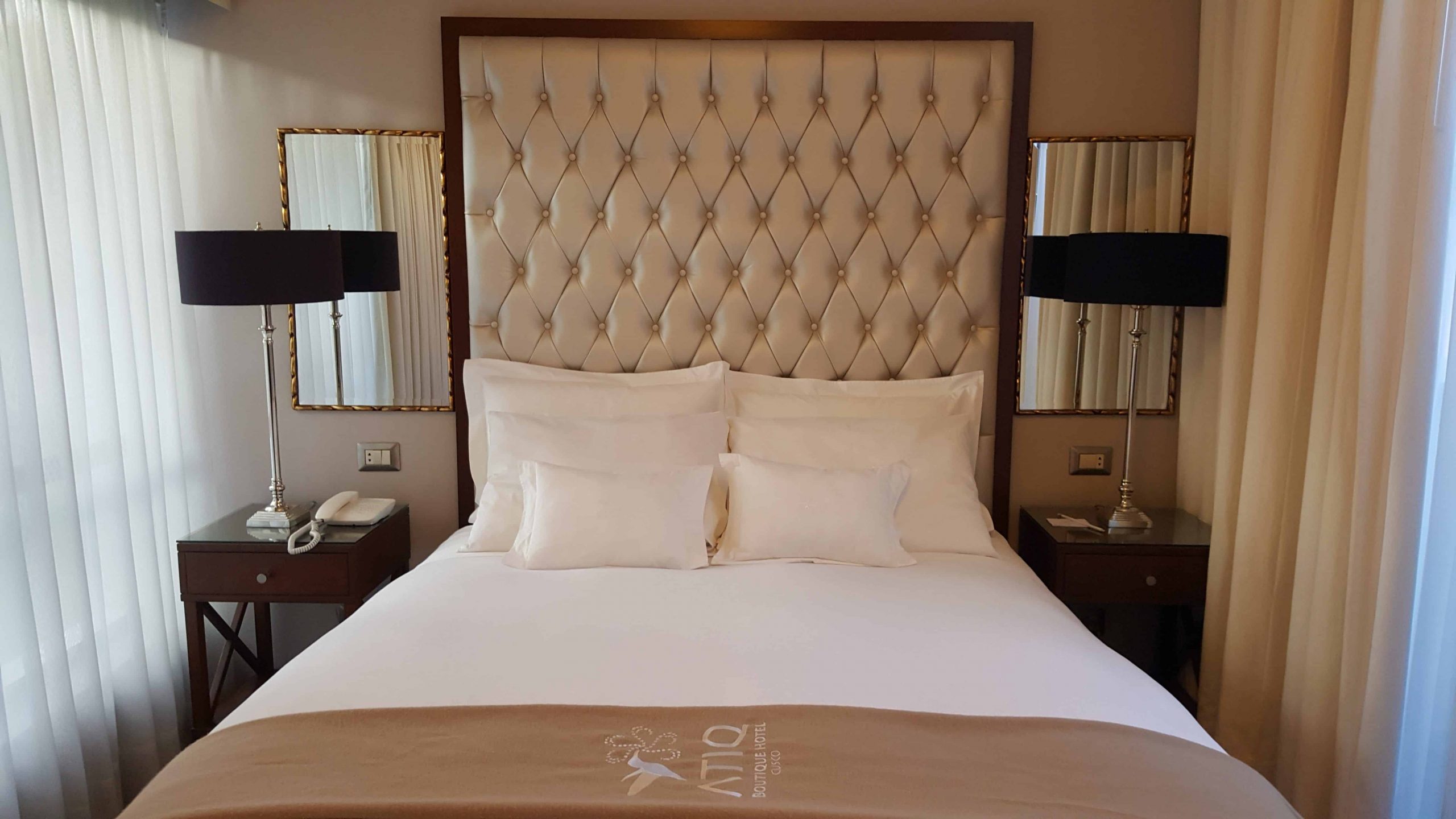 We were surprised to see that the television was actually hidden in the desk and popped out with a remote. I'm not too used to seeing those kinds of things, even though I spent many nights in a ton of different hotels every year.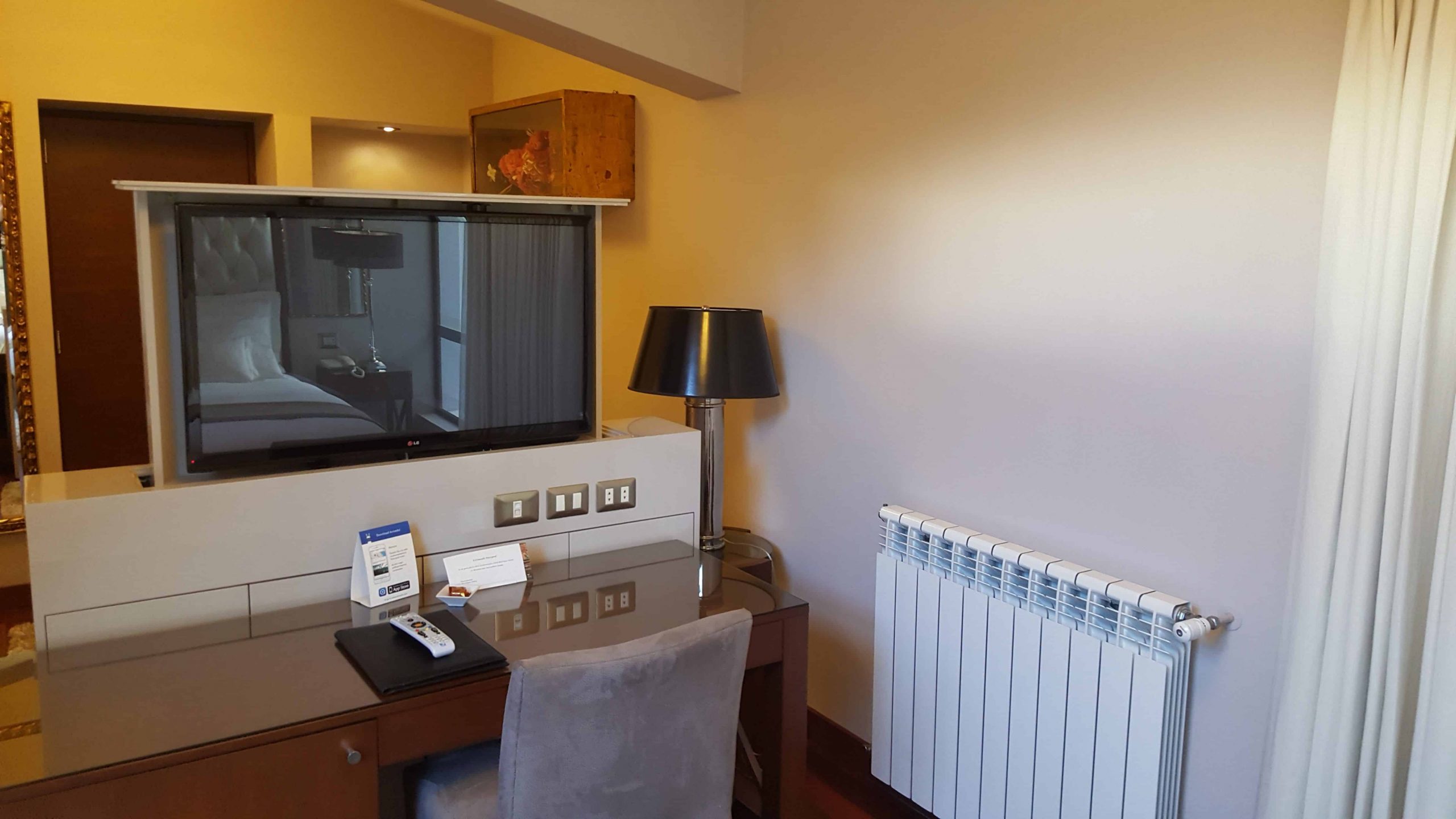 The room had a living room where we could relax, and a cute kettle so we could brew some coca tea (that helped with the altitude sickness).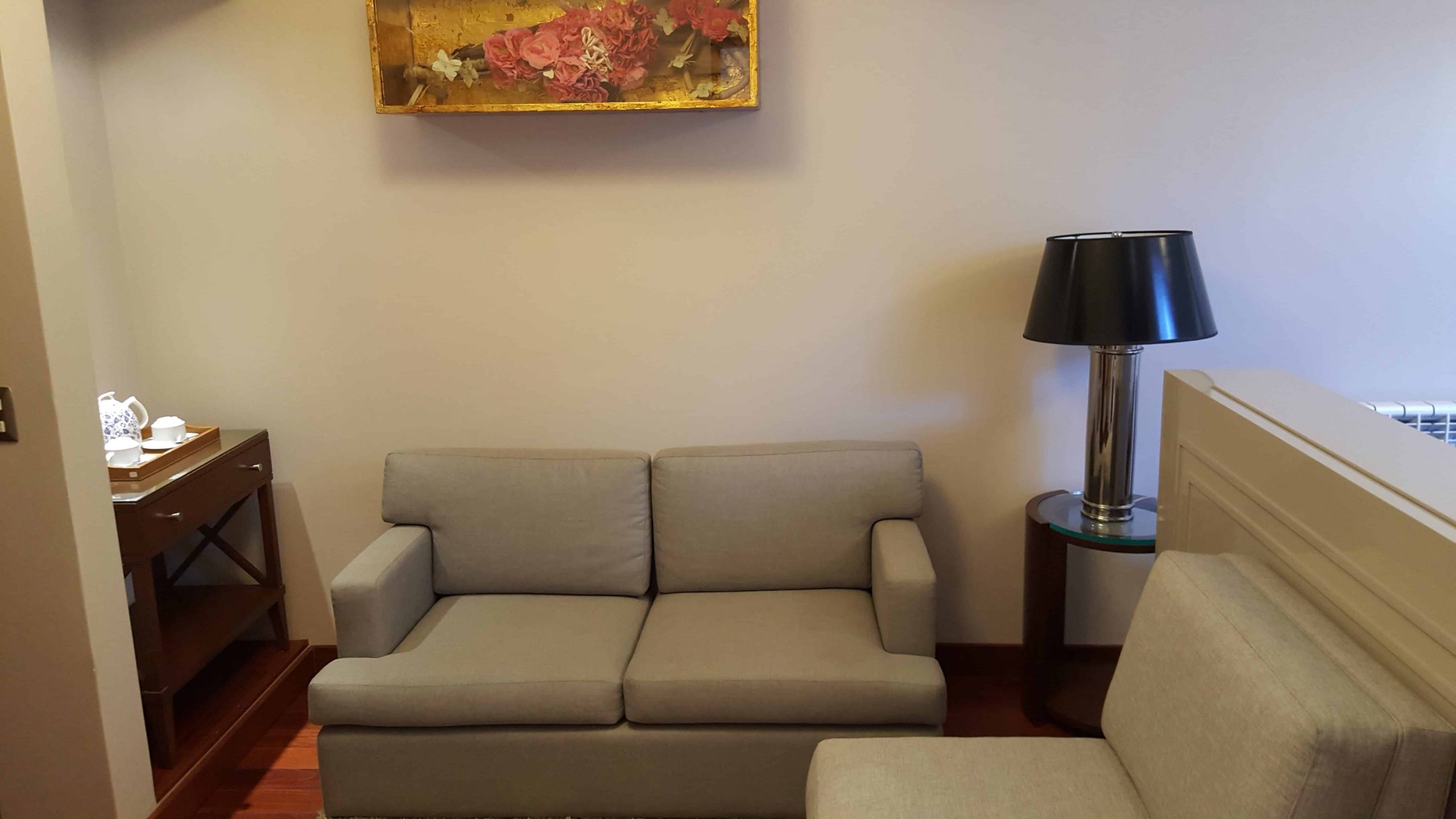 The balcony was a nice perk, and gave us a place where we could enjoy the illuminated garden at night.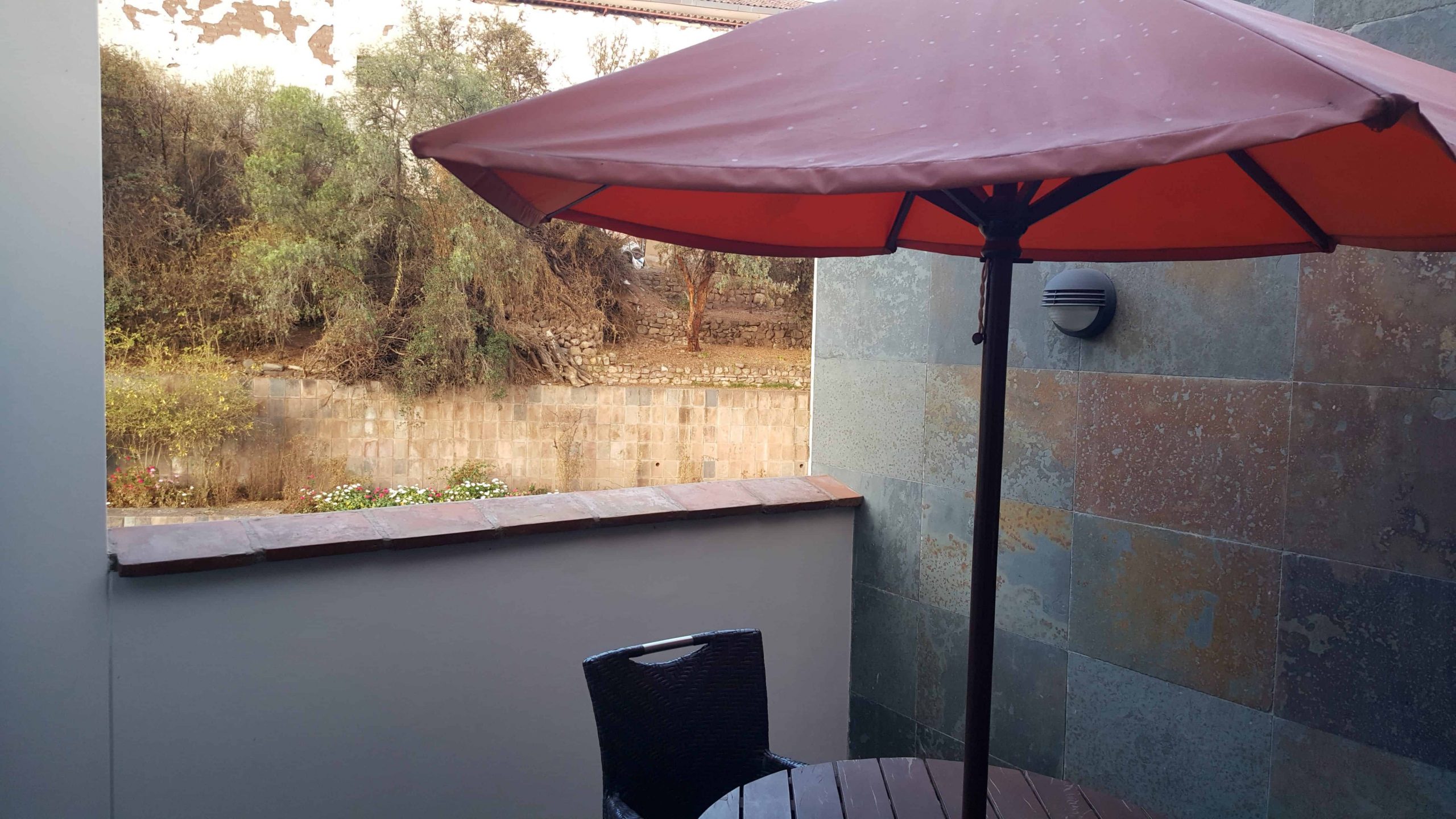 In the bathroom, there was both a shower and a bathtub, which is obviously better than the regular bath/shower combo. The white decor made everything look very elegant.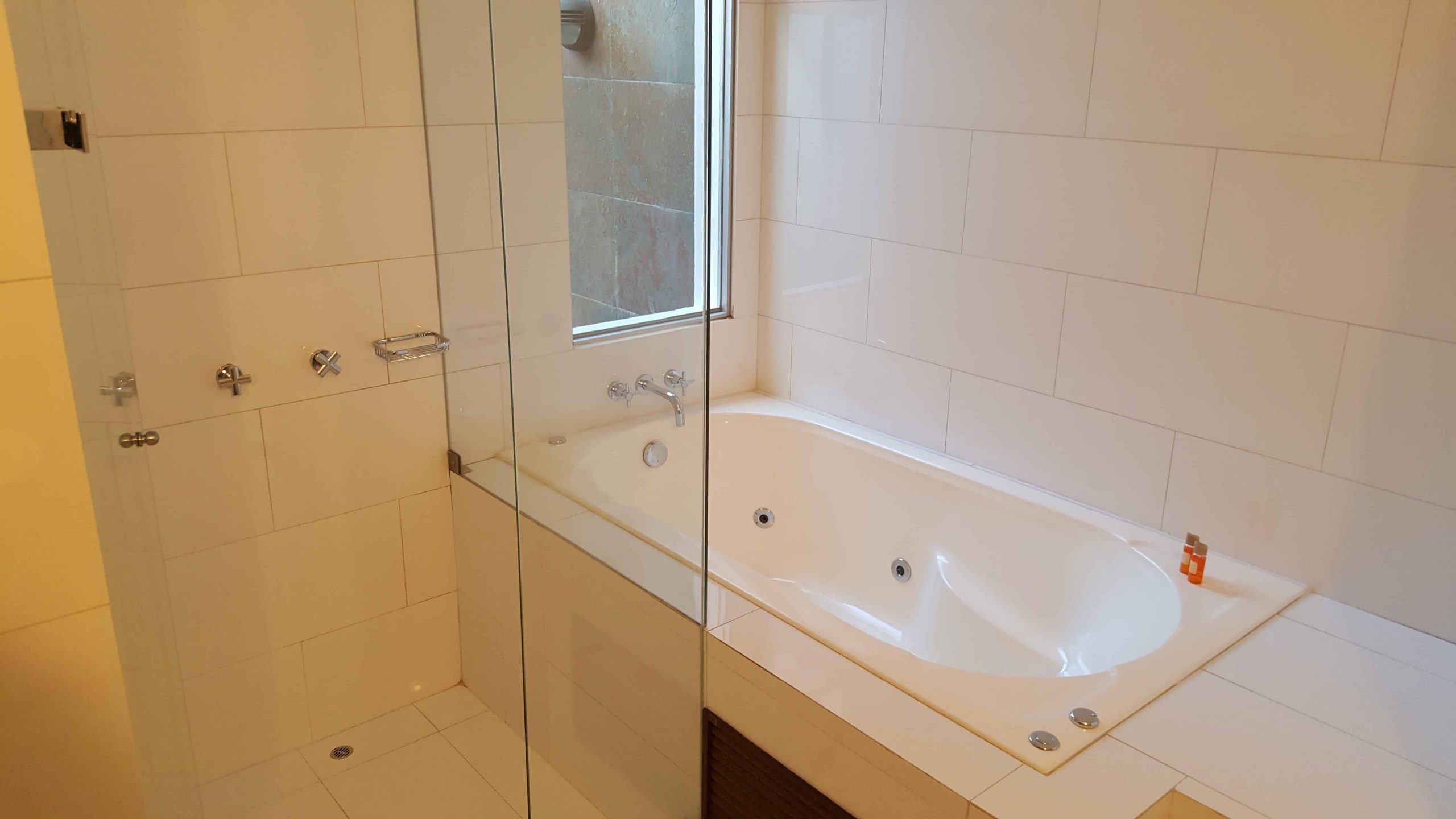 The bathroom, of course, was really neat and clean, but what was even better was the towel warmer, a simple way to indulge.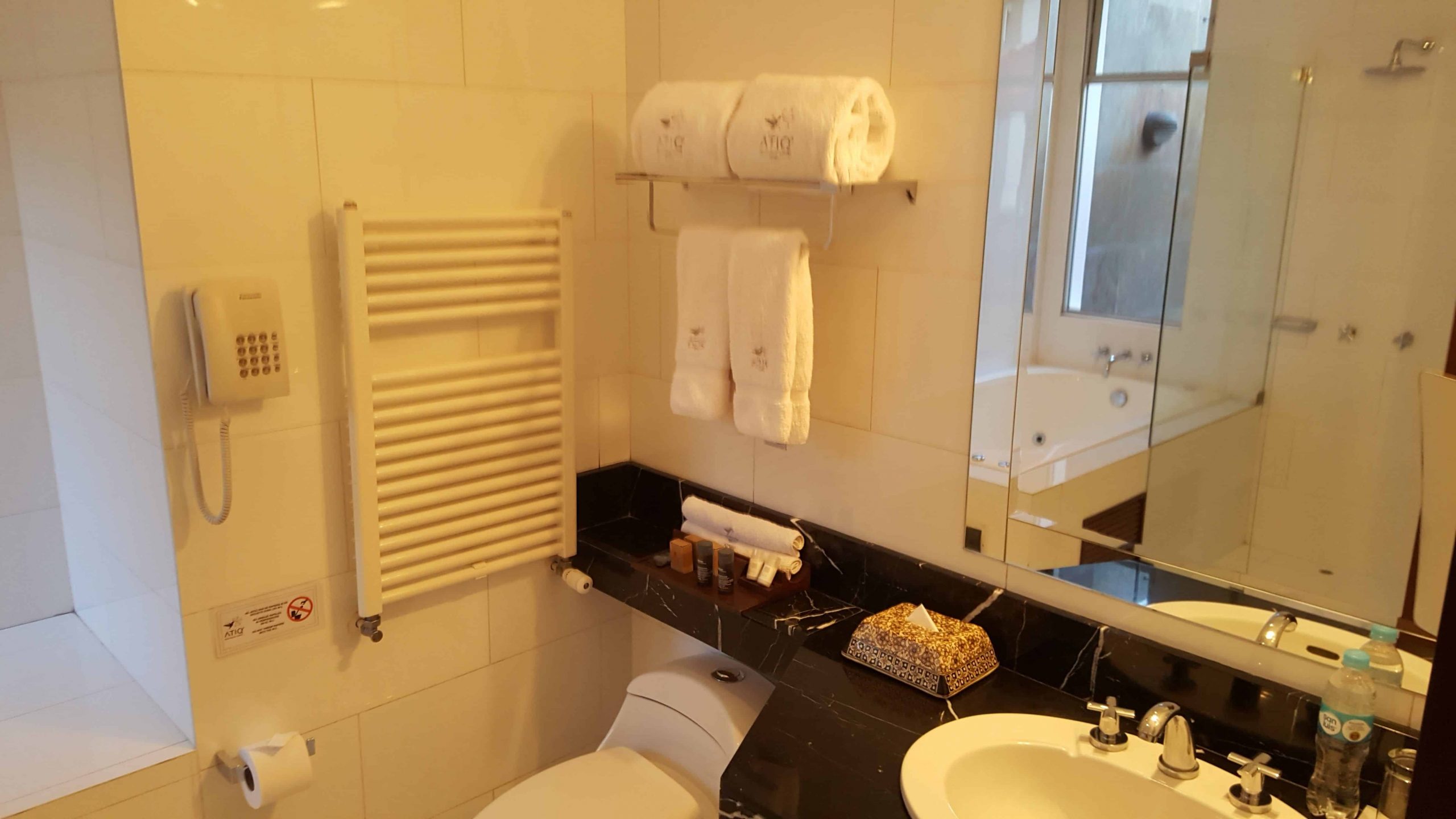 Services
The ATIQ Boutique Hotel has a restaurant/café in the lobby where you could grab a bite. The breakfast was included with the room but, as I said earlier, we couldn't try the full offering since our flight out was quite early.
I can't comment on the quality of the service but I can definitely say that we were thankful for the breakfast bags they made for us to eat on the go and it tasted great.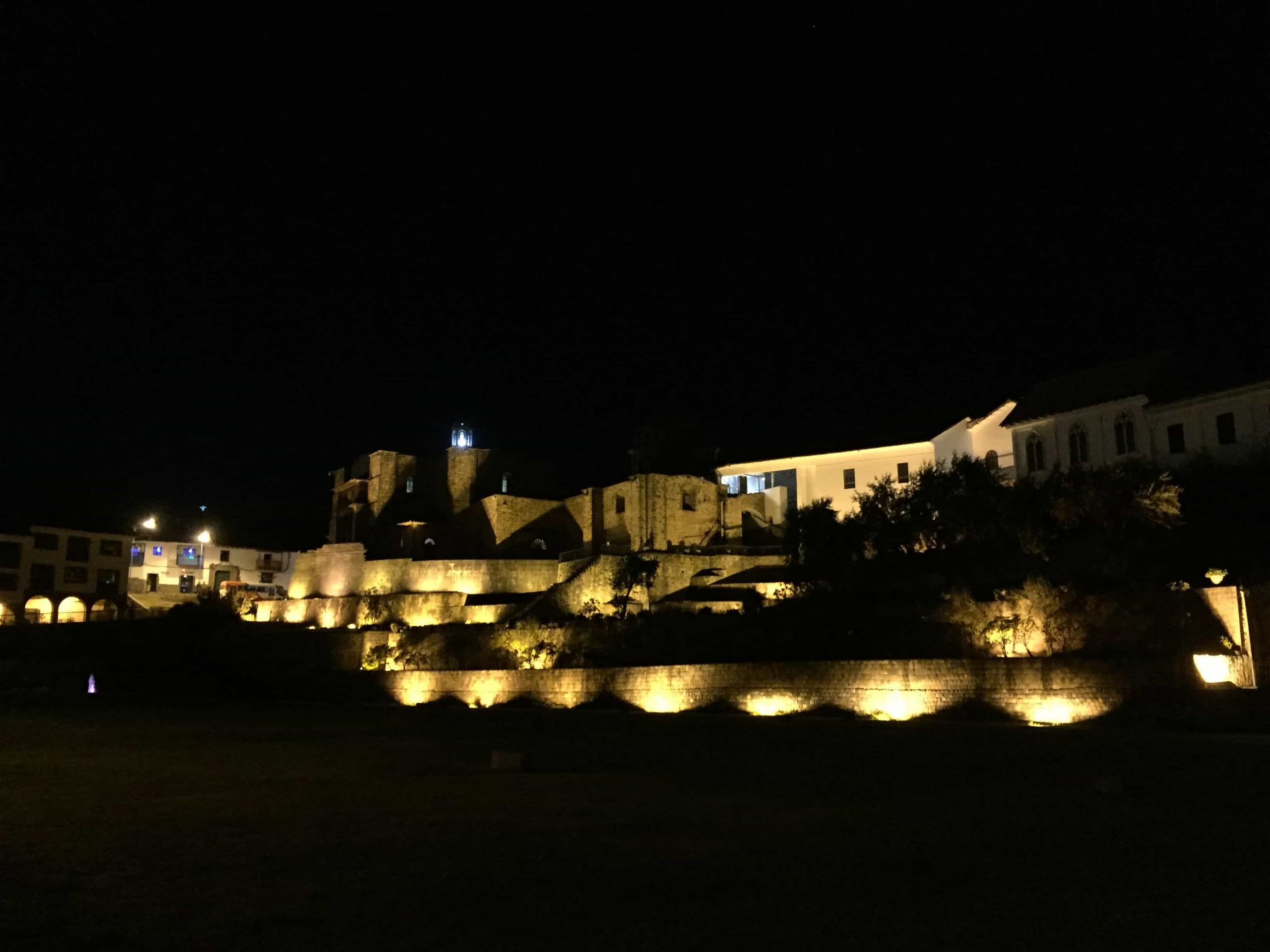 Share this post to help us help more people travel more for less: