Some places in the world are so unique that they deserve a particularly special hotel stay, and Machu Picchu is undeniably one of those places. Here is a review of the SUMAQ Machu Picchu Hotel.
If you've been following us for a while, you know that we don't only offer great flight deals, but also a hotel booking tool, since accommodations are a huge part of travel planning. To become your favourite destination for all things travel, we now feature a Hotel Reviews section to share our experiences in the various hotels we try ourselves, to help you chose one for your next trip.
For my first trip to South America, I visited Peru last year thanks to a great deal found on our cheap flight deals page. Usually, my trips combine both working on the website and exploring new places, but this trip was my annual summer vacation with my girlfriend, so we had a busy itinerary in many beautiful regions of Peru, including Machu Picchu, obviously a must-see.
I visited many different hotels since I like variety and I also like to experience different neighborhoods: you will be able to see all the hotel reviews up soon.
So here's what it's like to stay at the SUMAQ Machu Picchu Hotel.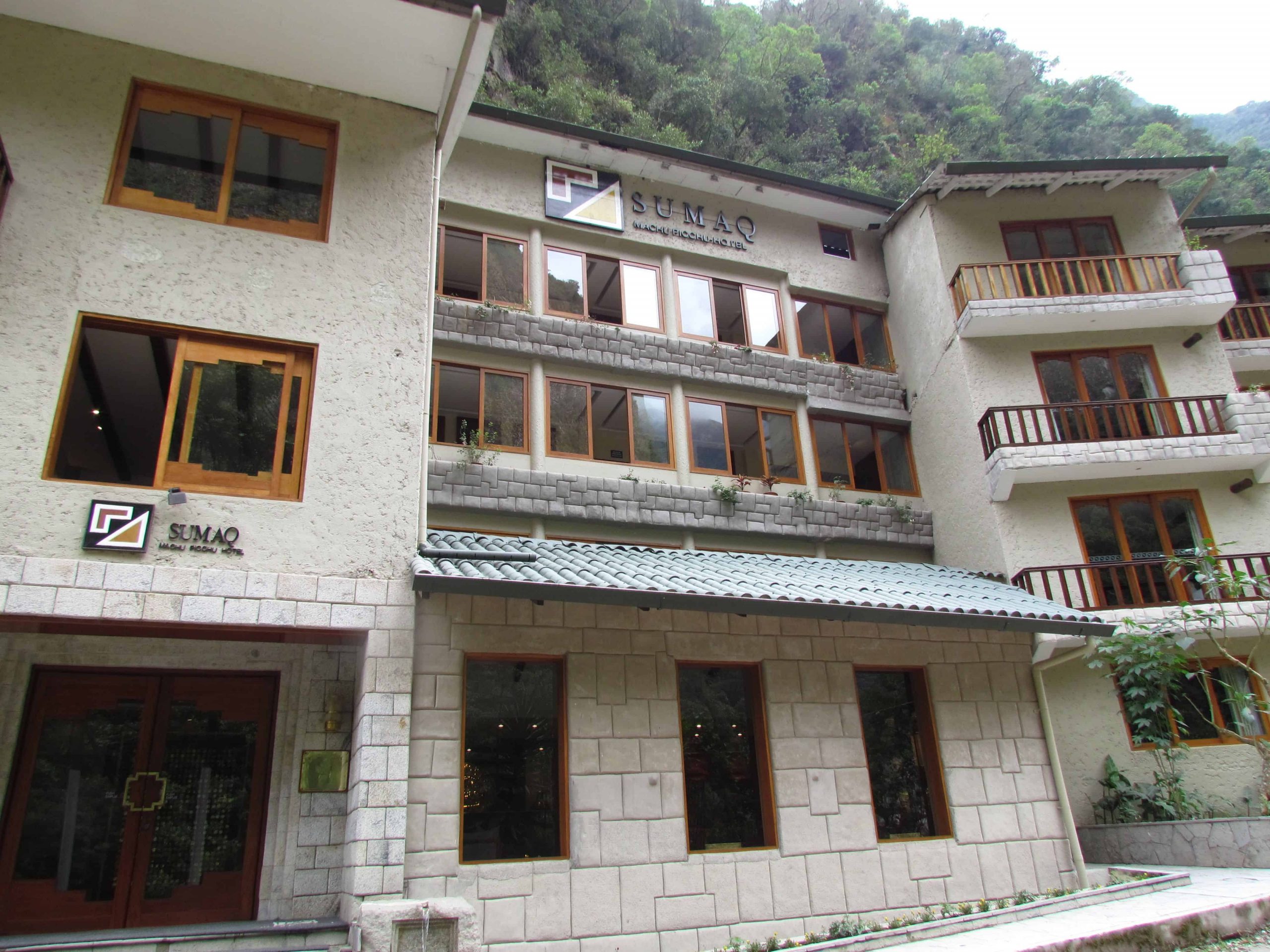 The Hotel
The SUMAQ Machu Picchu Hotel is a 5-star hotel in Machu Picchu Pueblo, Peru (the small town at the base of the Machu Picchu site).
It is the highest-ranked hotel in the entire area in fact.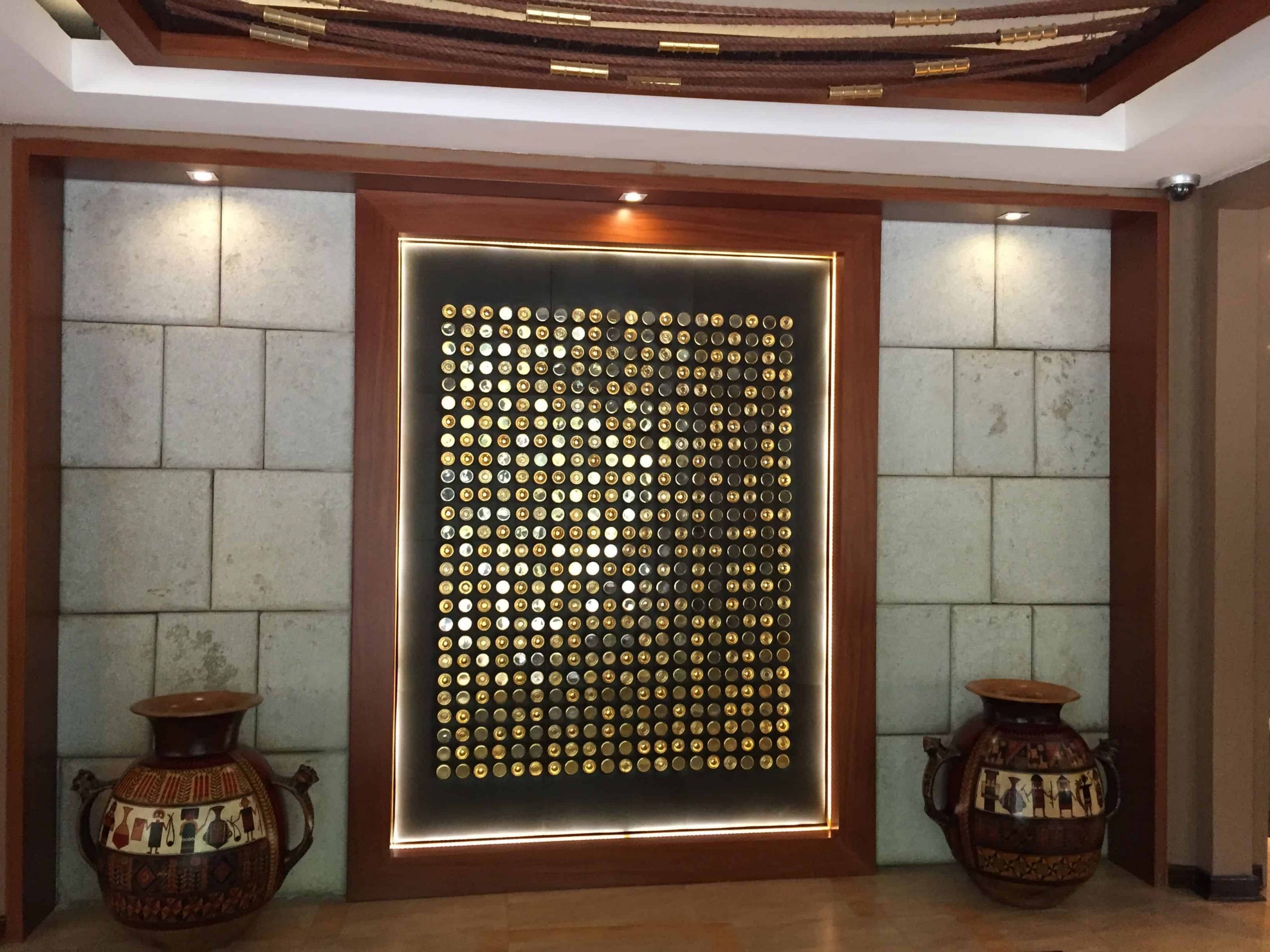 Location
Once we decided to go to Peru, we knew we just had to go see the majestic Machu Picchu site, one of the Seven Wonders of the World.
There are two ways to get to the Machu Picchu area, a site that is quite isolated in the Peruvian mountains: either by train or by foot. We decided to take the train, because we didn't have a lot of time and the trek is quite long.
It was a very nice experience, with large panoramic windows on the train to enjoy the mountain and river views along the way.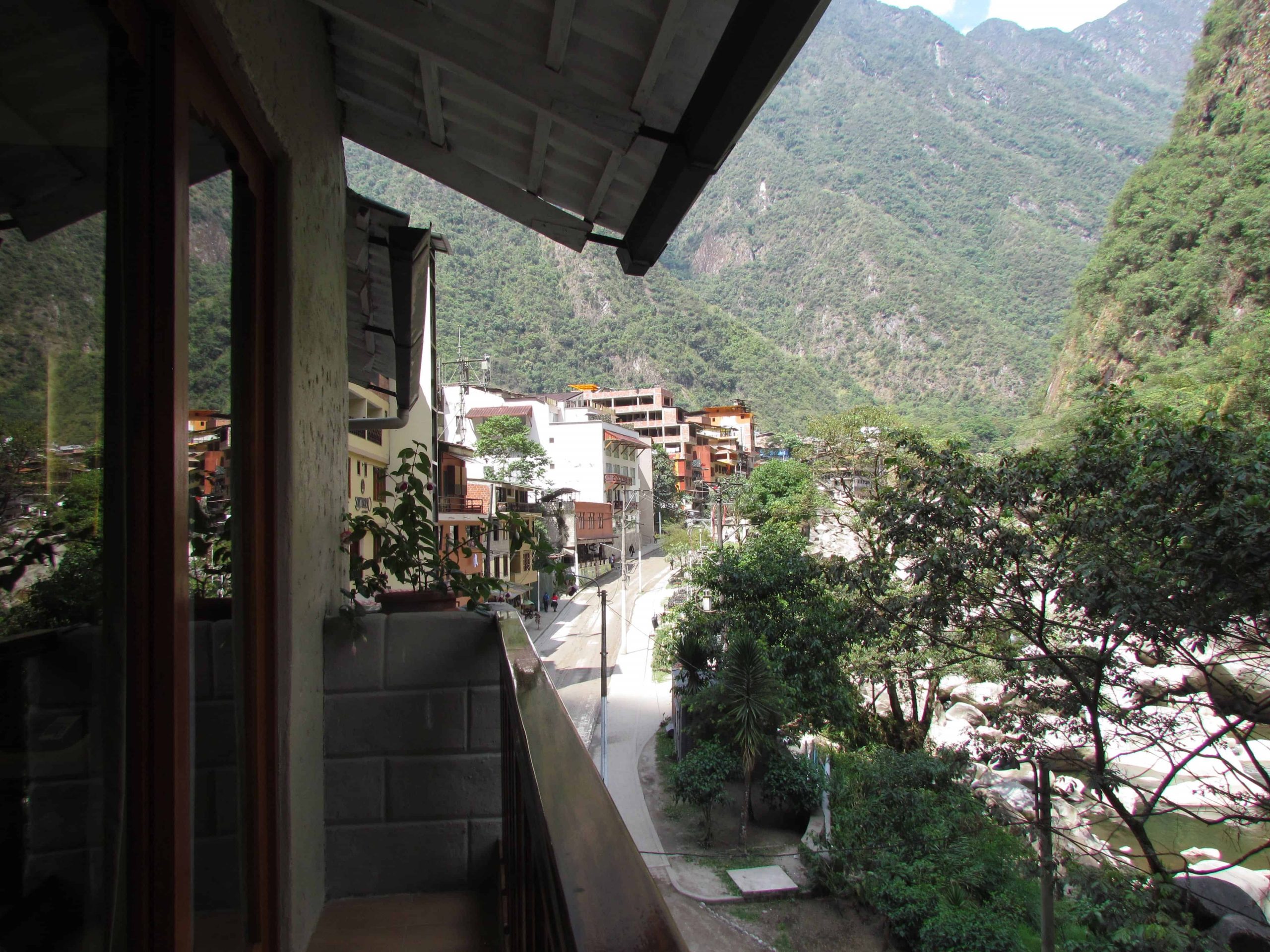 The village at the bottom of the actual Machu Picchu site is now called Machu Picchu Pueblo and is where most visitors stay the night before climbing up.
It was a beautiful and quaint town, with a lot of restaurants and public markets where you can buy Peruvian souvenirs, since it is obviously quite touristy.
Arrival and Check-in
When we arrived, we were absolutely charmed. The lobby and common area were very upscale and luxurious. Those are the two best words to describe the hotel as a whole in fact. The decor was a mix of refinement and pretty Peruvian touches.
The employee at the front desk was very helpful and gave us a very warm welcome. We had to wait a short while before the room was ready but while we waited in the lobby in the comfortable couches, an employee gave us fresh iced tea in a champagne flute and little hors-d'oeuvres. This was a nice touch that every guest got to experience on arrival.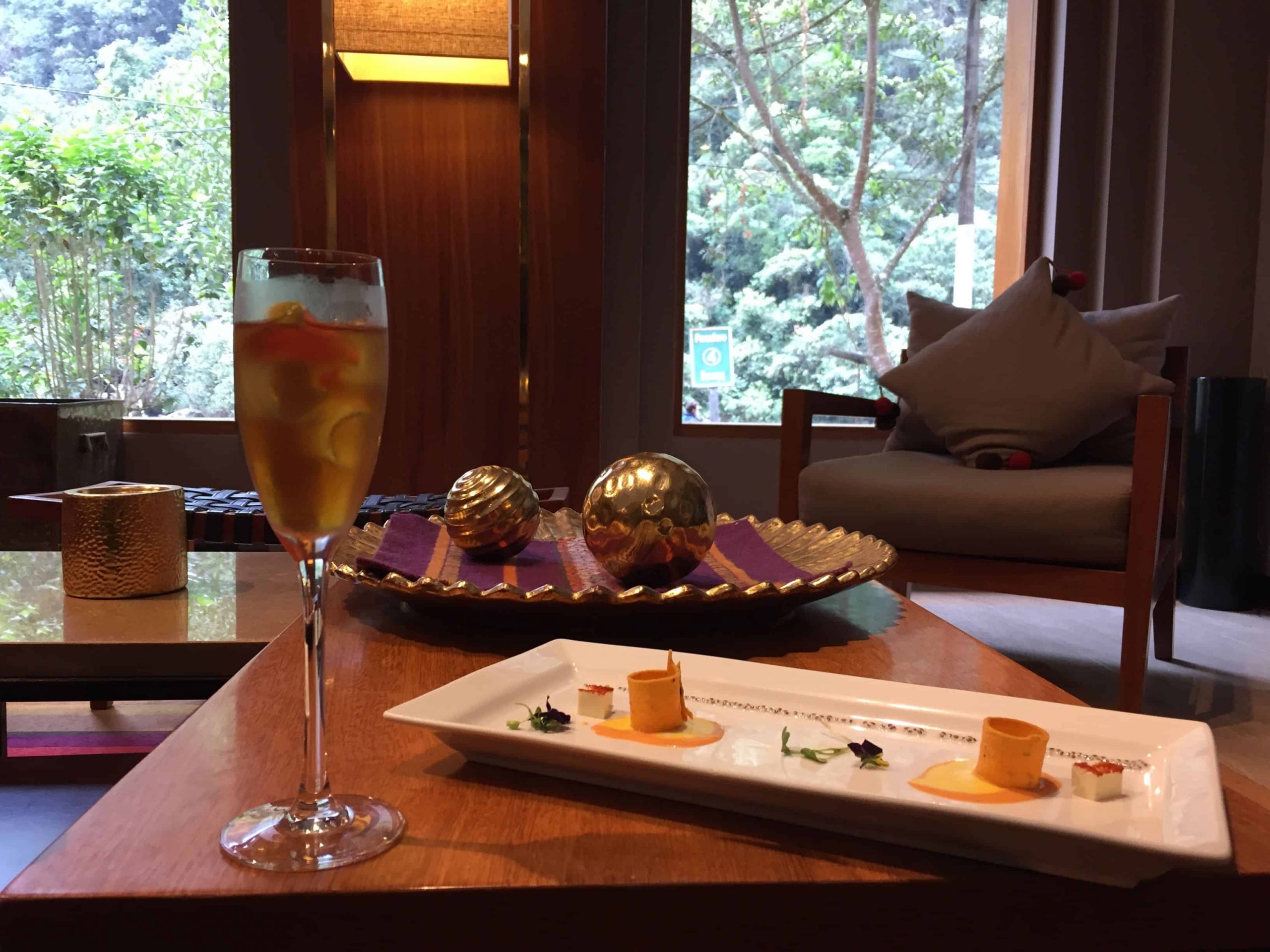 Lobby and Common Areas
The hotel had a nice common area with a lot of places to sit, and a bar where you can order drinks throughout the day.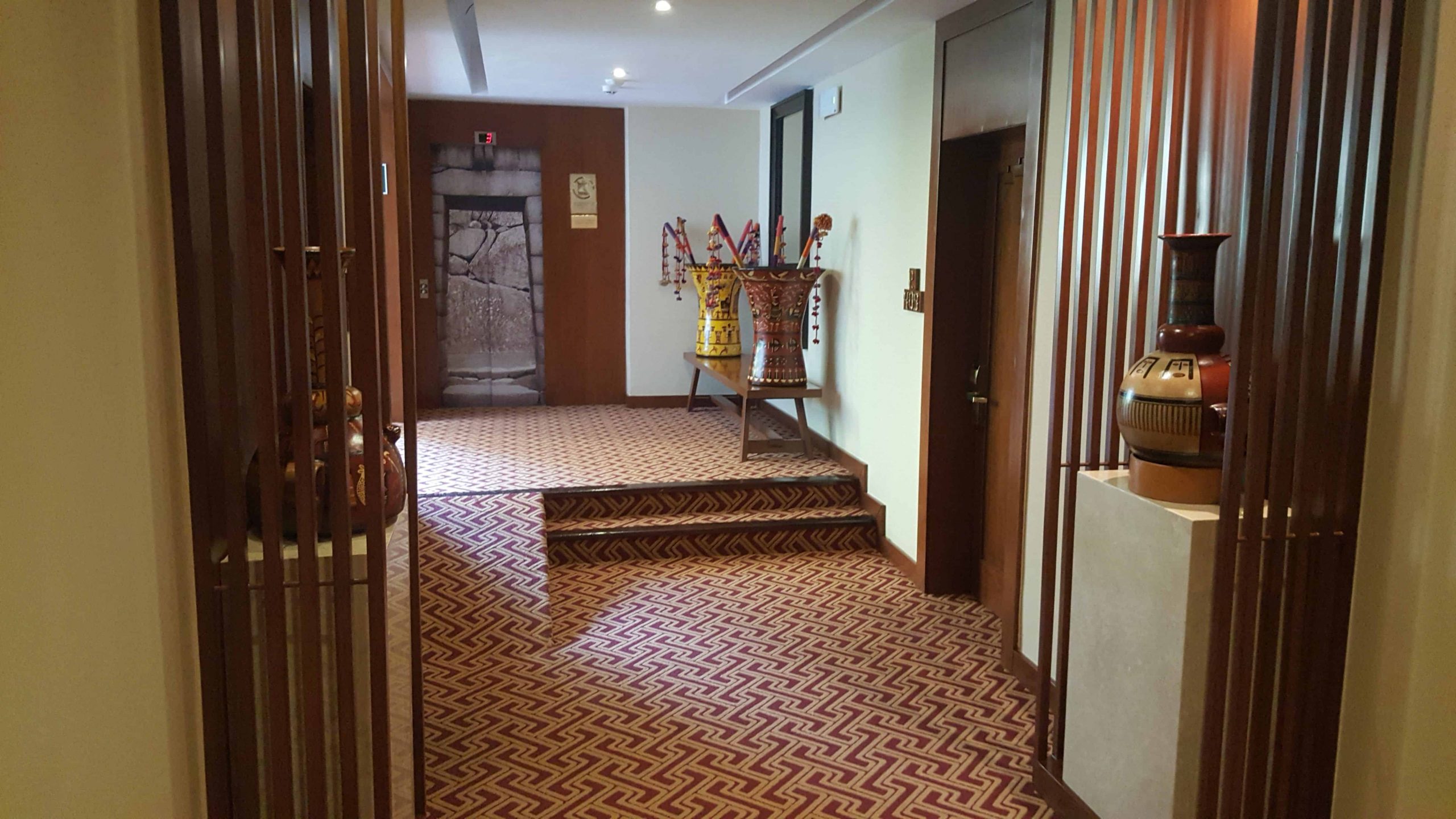 At cocktail hour, we were invited to come to the common area and have a free local drink. That was another nice touch.
Room
The room was absolutely beautiful. Everything you would expect, and then some.
The king-size bed was extremely comfortable. I honestly wished I could've slept longer in it, but that's also because we got up really early to go up to the Machu Picchu site (to kind of beat the crowds).
The room had a TV, a refrigerator, A/C, a nice little table with comfortable chairs and a coffee station.
Everything about it felt refined and luxurious.
The bathroom was really nice, clean and equipped with a shower/bath combo.
Services
A free drink at cocktail hour and a tea break were also included with our stay. Hotel employees even came through the floors with carts full of treats, bringing dessert plates directly to our room in the afternoon.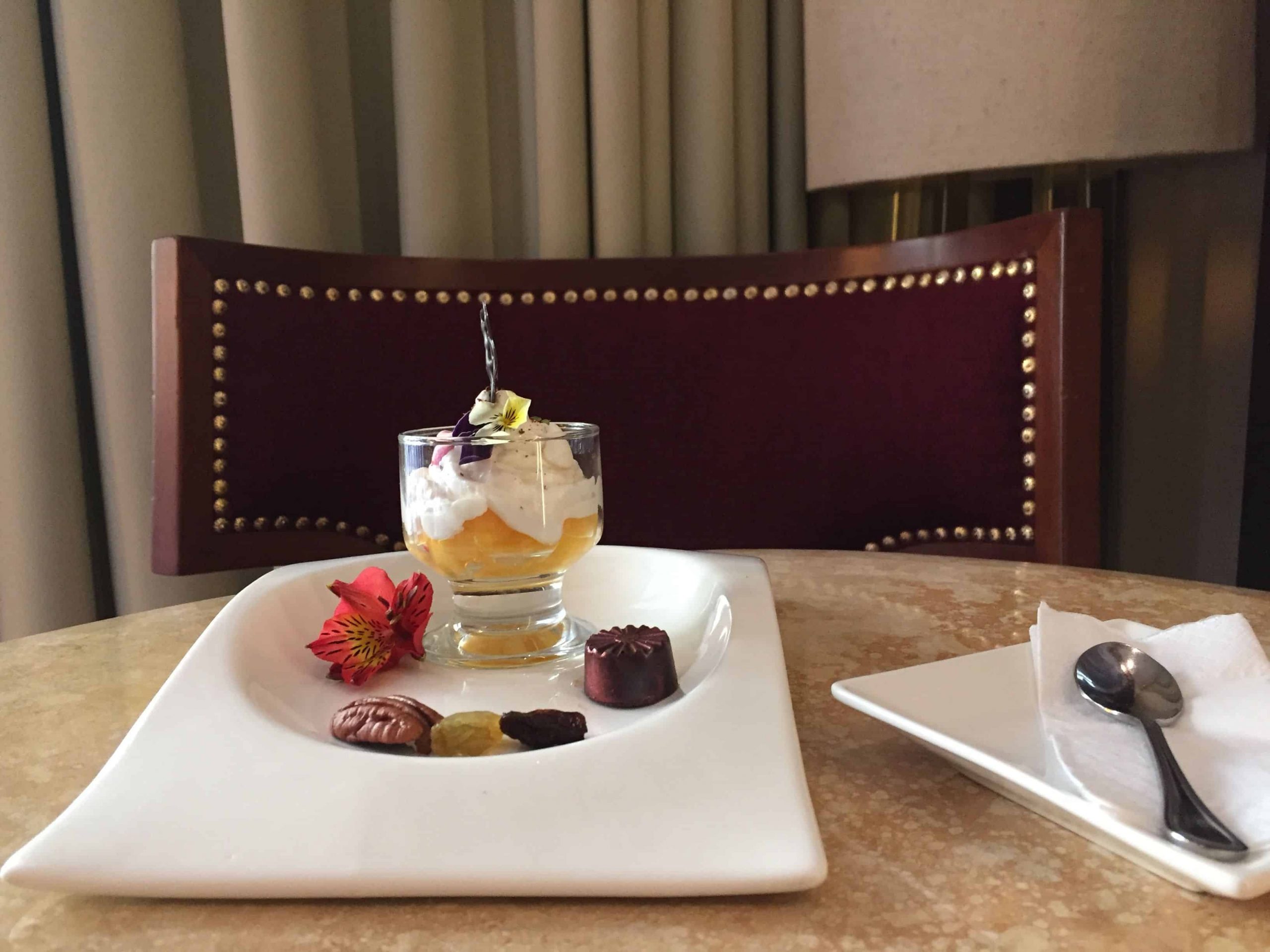 The hotel also arranged a private tour of Los Jardines de Mandor, a beautiful protected park close by.
It was with a very nice and knowledgeable local guide, who told us all about the area and the park.
The landscapes around us during this 3 hour long leisurely trek were breathtaking. It was really worth the time, because a nice surprise awaited us a the middle of the trek, with a nice waterfall appering in the middle of the forest, after crossing this nice calm stream.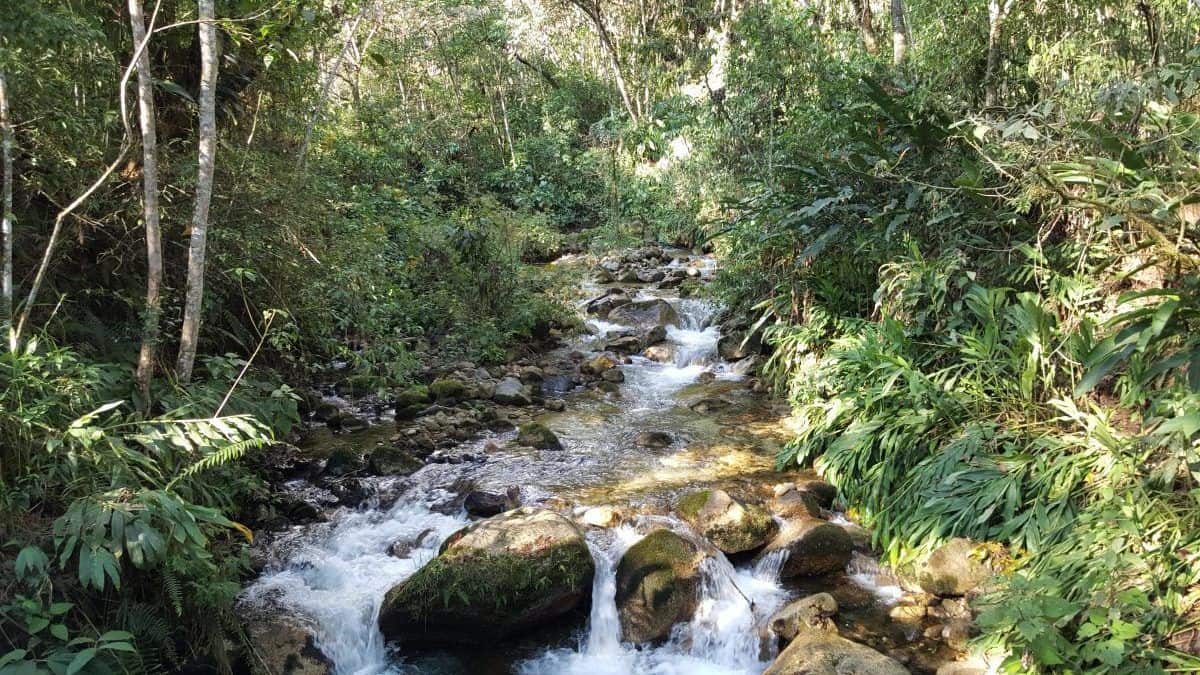 Back at the hotel, a 3-course meal was included in our stay that night. The menu gave us a good taste of Peruvian cuisine.
In the morning, the breakfast was also included in the stay. The buffet had a vary wide assortment, with many hot options.
There were lots of fresh fruits, cereals, breads, desserts, and more.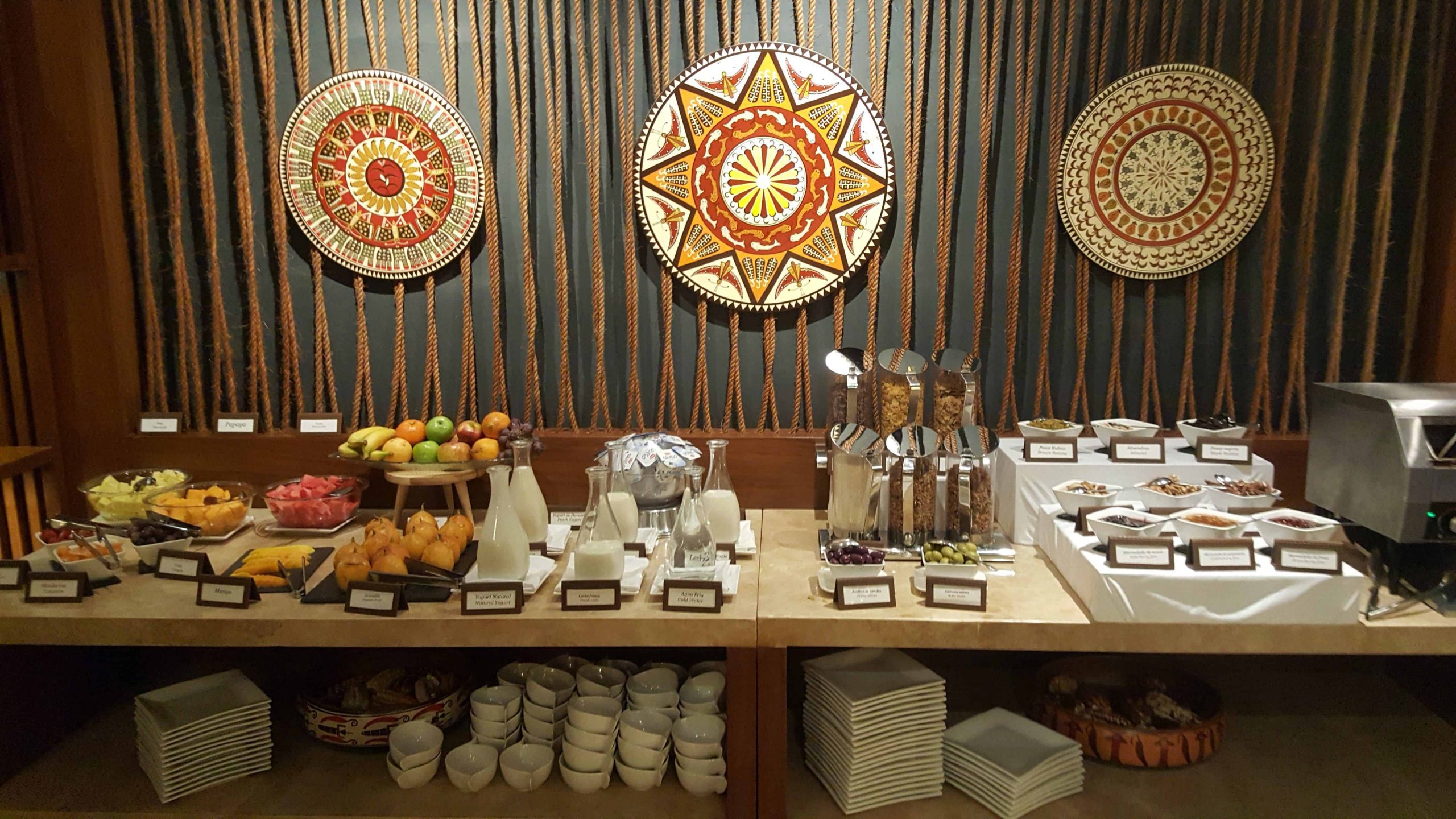 Bottom Line
Overall, our experience at the SUMAQ Machu Picchu Hotel was way beyond even our wildest expectations. We felt like royalty! We would definitely recommend it if you are heading to Machu Picchu and want a unique and luxurious experience! You can use our link to book the SUMAQ Machu Picchu Hotel or go to the SUMAQ Machu Picchu website.
Help us spread the word about our flight deals and travel tips by sharing this article and most importantly bookmark Flytrippers so we can help you navigate the world of low-cost travel!
Advertiser Disclosure: Flytrippers receives a commission on links featured in this blog post. We appreciate if you use them, especially given it never costs you anything more to do so, and we thank you for supporting the site and making it possible for us to keep finding the best travel deals and content for you. In the interest of transparency, know that we will NEVER recommend a product or service we do not believe in or that we do not use ourselves, as our reputation and credibility is worth far more than any commission. This principle is an essential and non-negotiable part of all our partnerships: we will never give any third-party any control whatsoever on our content. For more information on our advertiser disclosure, click here.
Editorial Disclosure: Flytrippers received a complimentary stay at this hotel. When this is the case, it will always be indicated clearly here for the sake of transparency. Most importantly, it will NEVER affect our editorial independence as all our reviews are authentic and unaltered. This principle is an essential and non-negotiable part of all our partnerships: we will never give any third-party any control whatsoever on our content. For more information on our editorial disclosure, click here.
Share this post to help us help more people travel more for less: