When we visited Macedonia, we wanted to splurge on a nice hotel since it is a very affordable country. In Skopje, the capital, we found the perfect property with an amazing view of the city. Here is a review of the View Inn Boutique Hotel.
If you've been following us for a while, you know that we don't only offer great flight deals, but also a hotel booking tool, since accommodations are a huge part of travel planning. To become your favourite destination for all things travel, we now feature a Hotel Reviews section to share our experiences in the various hotels we try ourselves, to help you chose one for your next trip.
Last winter, we went on an epic trip across Europe. We had 12 flights for $450 total, and yes that includes the transatlantic flights from Montreal. All thanks to an incredible deal found on our cheap flight deals page.
Since we love visiting the less touristy places and discovering new countries and off-the-beaten destinations, we were thrilled to go to Macedonia for the first time (along with a couple of other countries in the region).
So here's what it's like to stay at the View Inn Boutique Hotel in Skopje.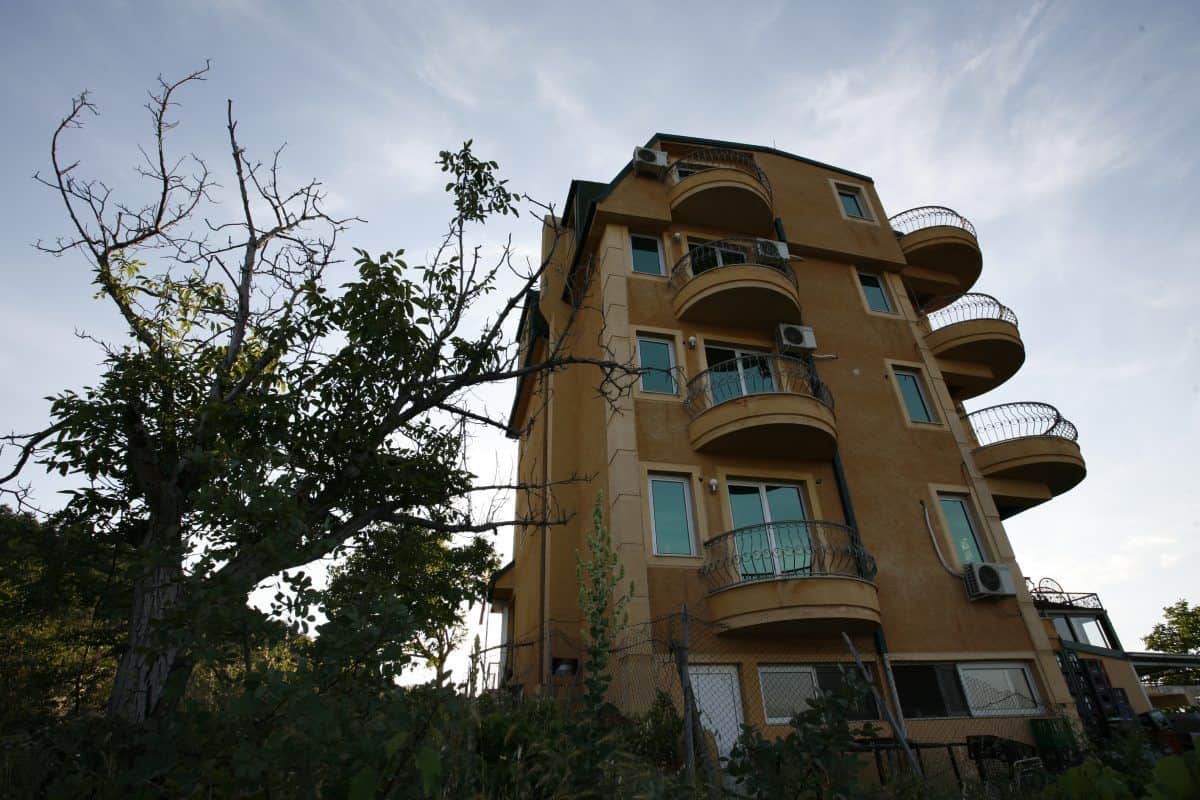 The Hotel
The View Inn is a boutique hotel with a very urban feel… and also a luxurious and exclusive feel, with only 15 rooms. It has a 9.5 / 10 rating on Booking.com, which is exceptional and gives you an idea of the kind of hotel we are talking about today.
As the name suggests, one of the highlights is that it sits on a hill and overlooks the entire city of Skopje, so you get an amazing view.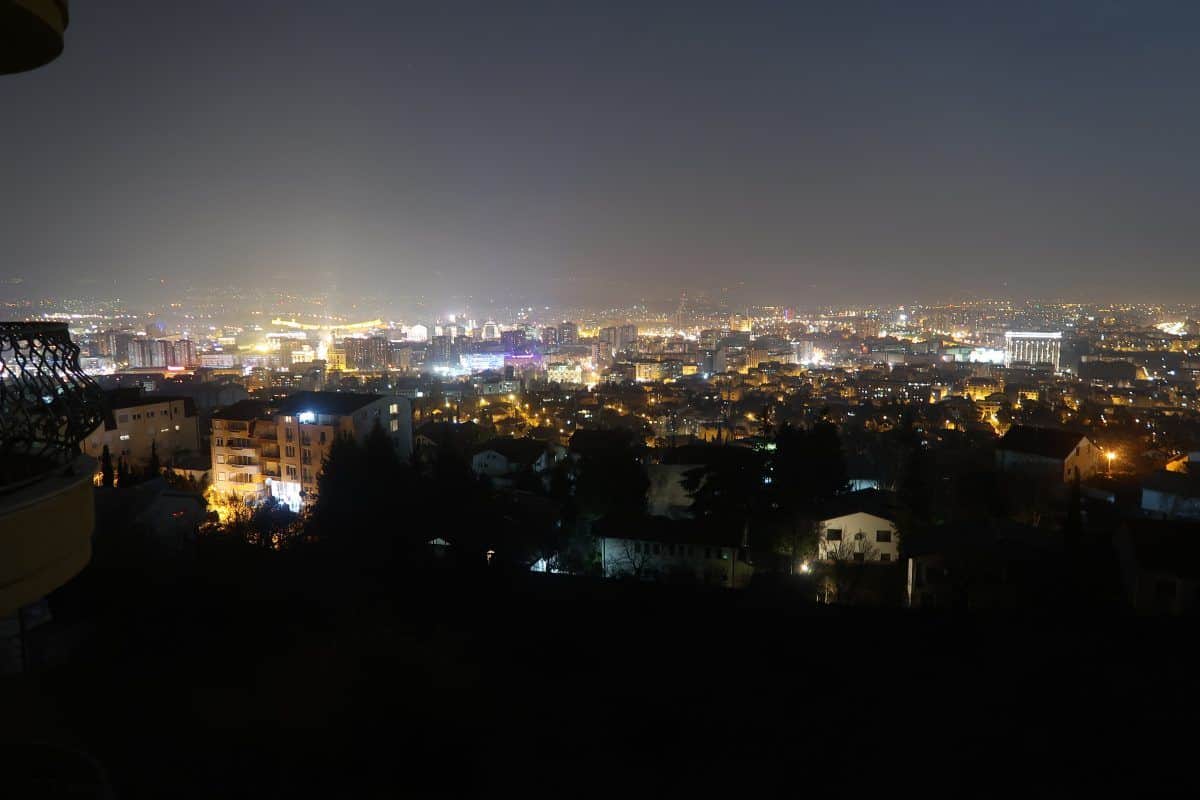 Location
The View Inn Boutique Hotel is located a few minutes from the central district of Skopje in a very quiet residential district.
It actually neighbors the British and French embassies, as you can see from the signs on the main road leading to the hotel.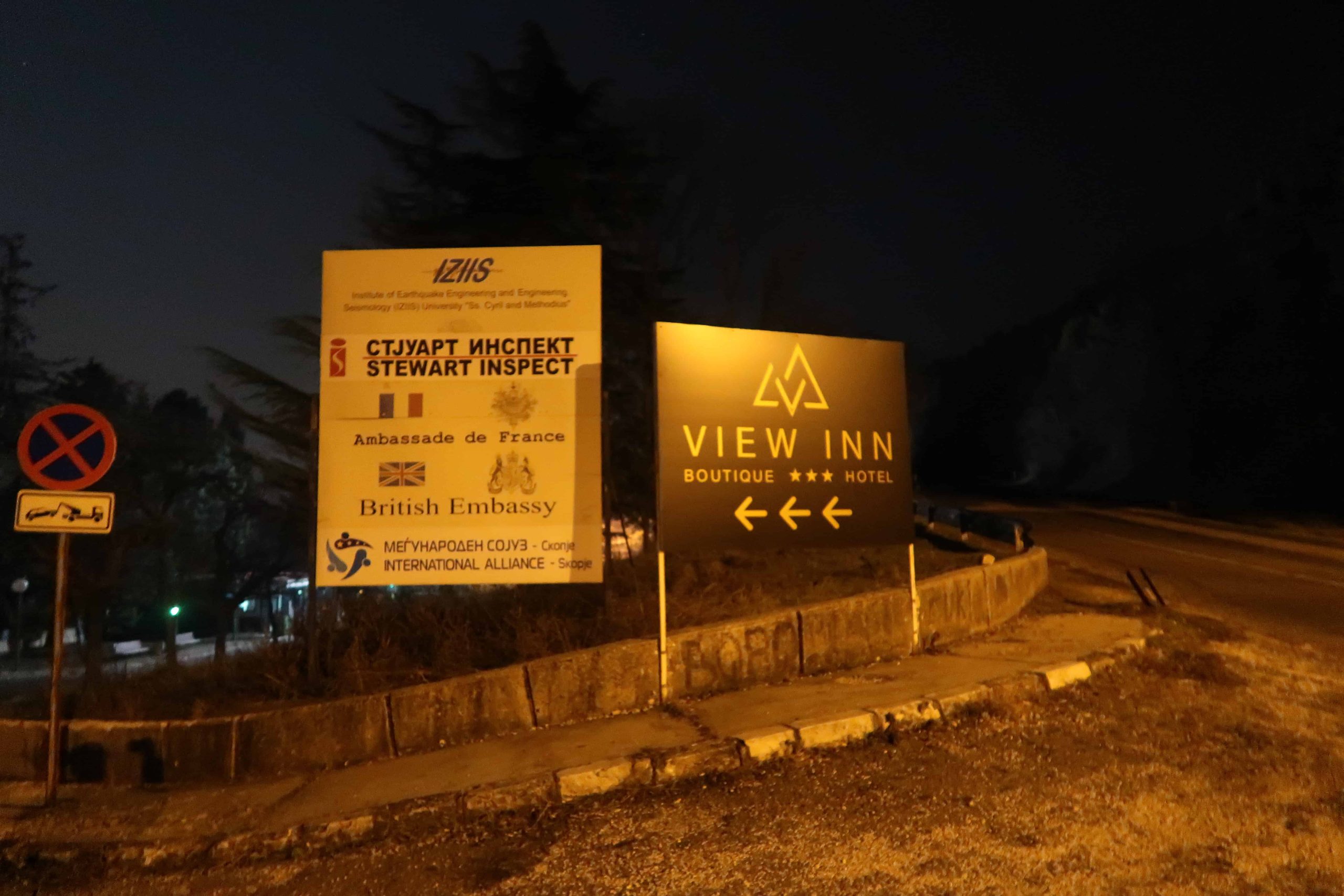 We ended up walking all the way there from the main city square because we wanted to explore the city as much as we could, but most will prefer taking the bus or a taxi.
The city itself was unique. The center has been redeveloped to be more aesthetically pleasing and they really went overboard with the number of statues, we had never seen so many statues. But the buildings around the main plaza are really beautiful.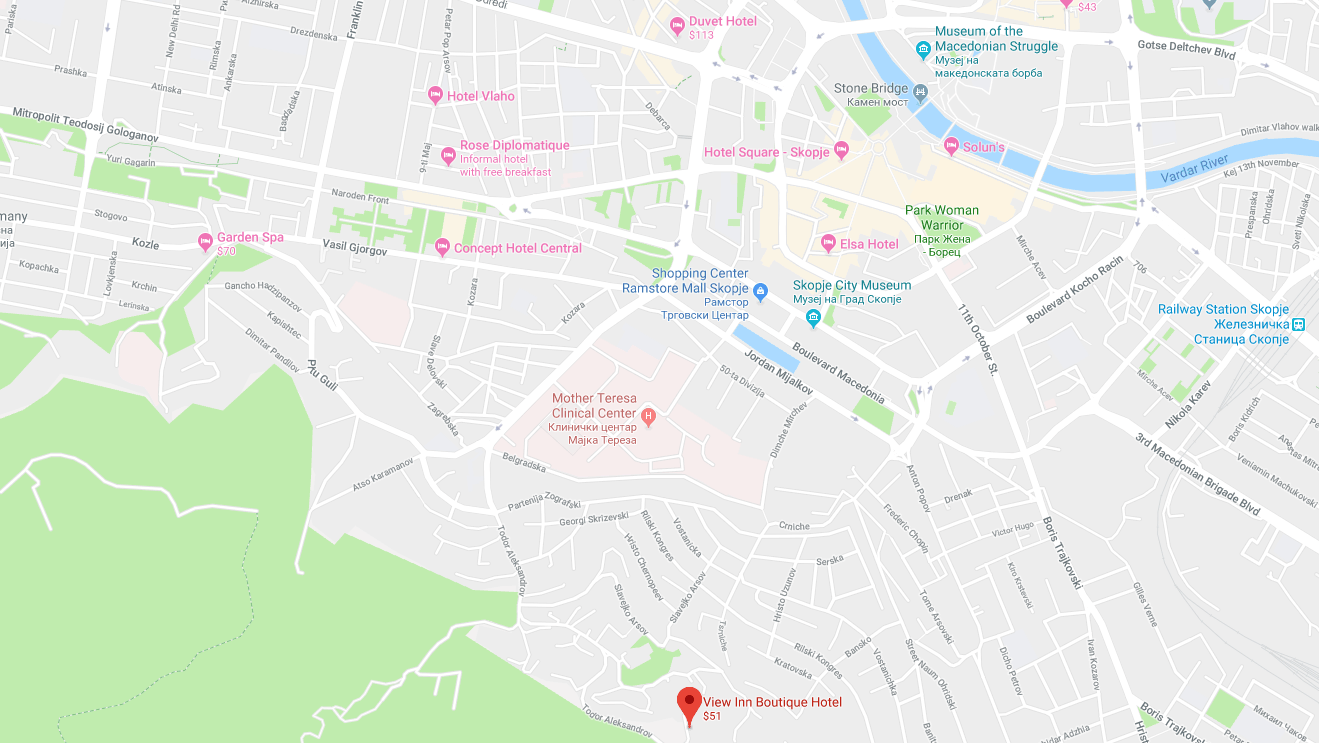 Arrival and Check-in
We arrived at night and were greeted by a very friendly employee who welcomed us warmly.
We loved the style of the hotel as soon as we walked in, as it looked very recent and modern.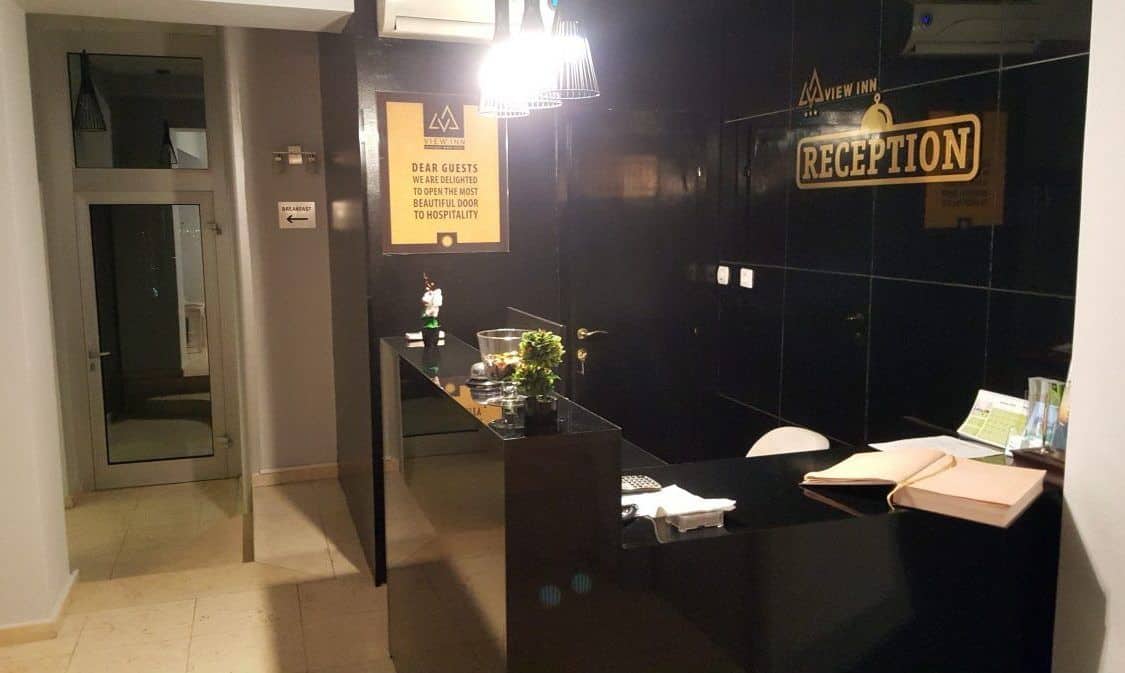 Lobby and Common Areas
The hotel didn't have a very large lobby but that is understandable given the fact that it is a quaint boutique hotel with very few rooms.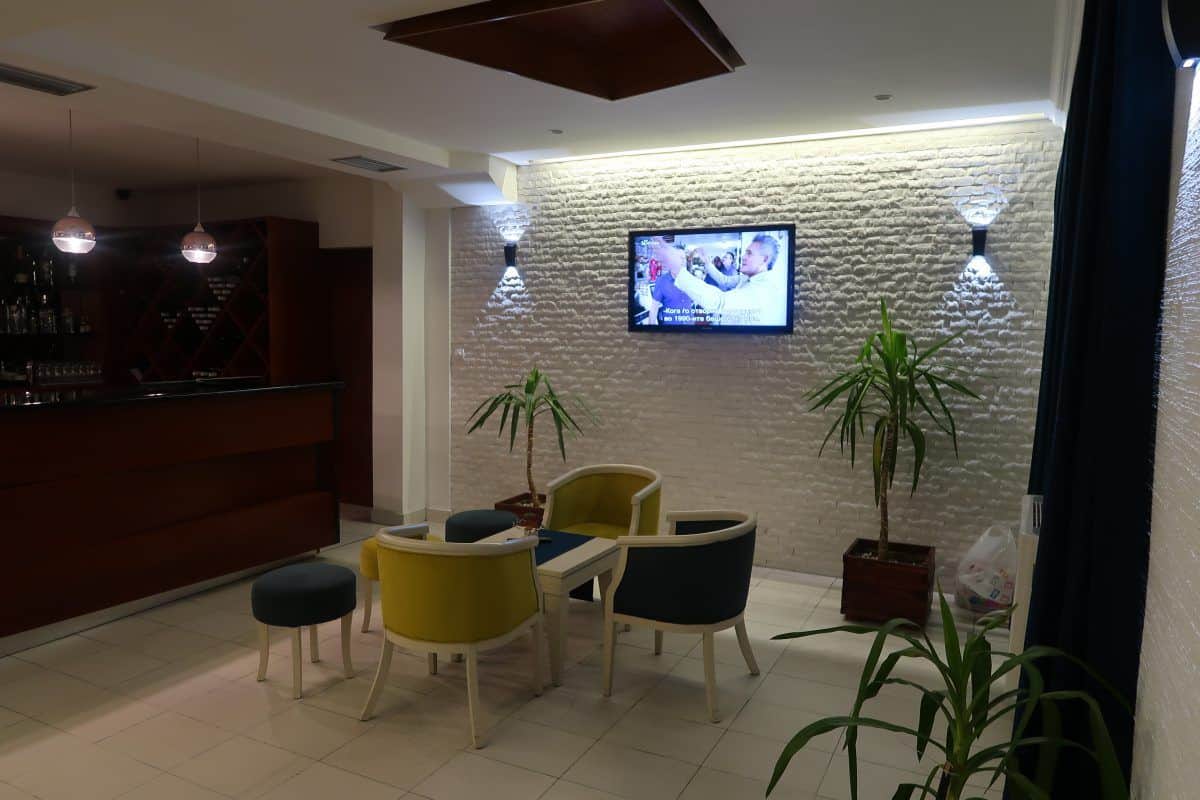 But there was an amazing common area that more than made up for it: the restaurant.
Not only was it very beautiful inside, the view you have when enjoying a meal is second to none, with a large floor-to-ceiling windows that ensure most tables overlook the city below.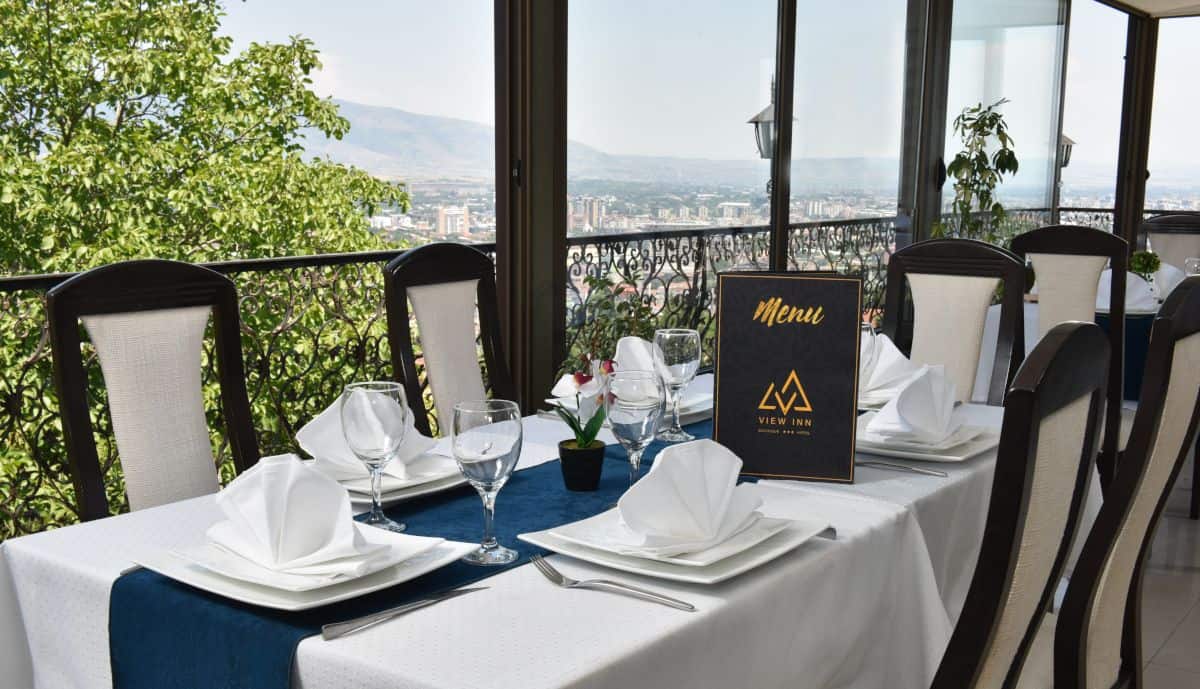 Room
The room was absolutely beautiful. The size was good and in terms of looks, with the faux wood touches and clean design, we loved it.
We had two single beds…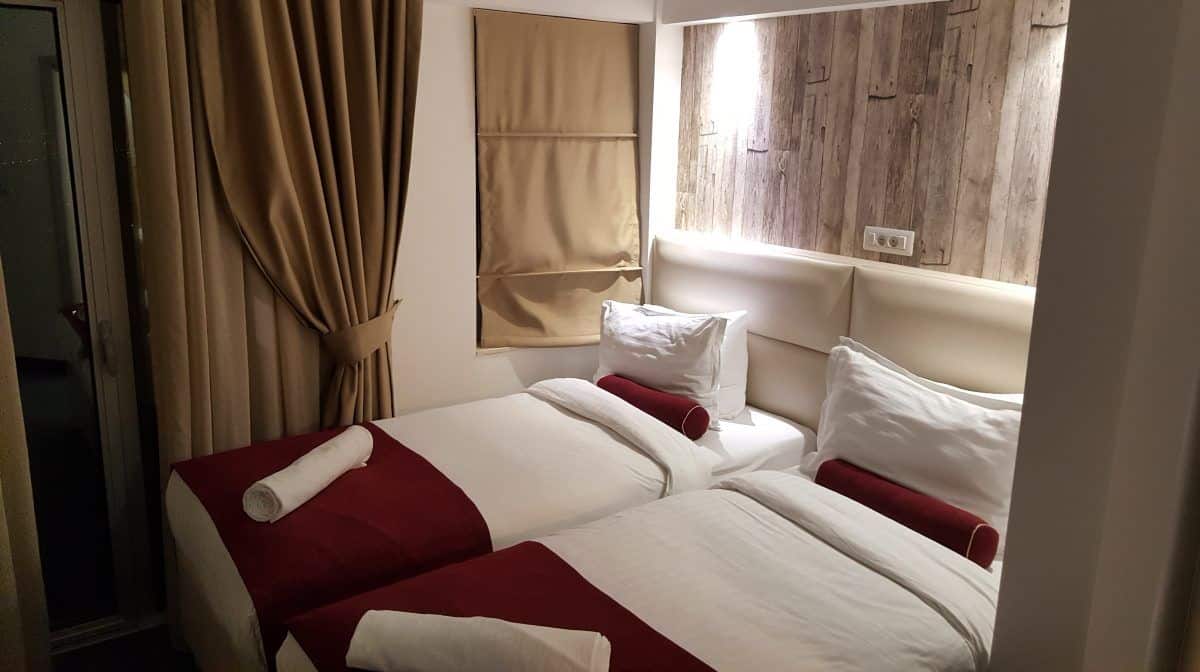 …but since most of you will probably be enjoying the romantic aspect of this hotel, here is what the room with a full-size bed looks like.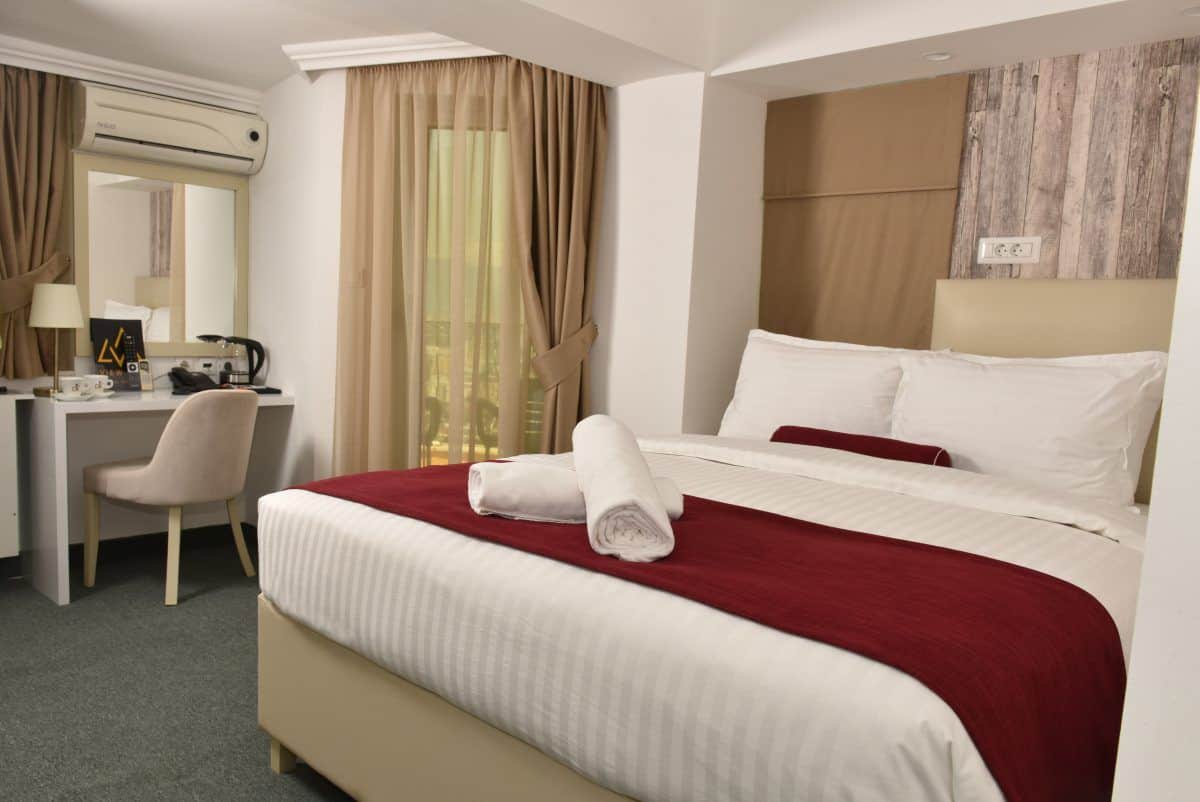 The bed was very comfortable, and so was the chair (to get a bit of work done).
The room also had a TV, a refrigerator, A/C and a coffee station.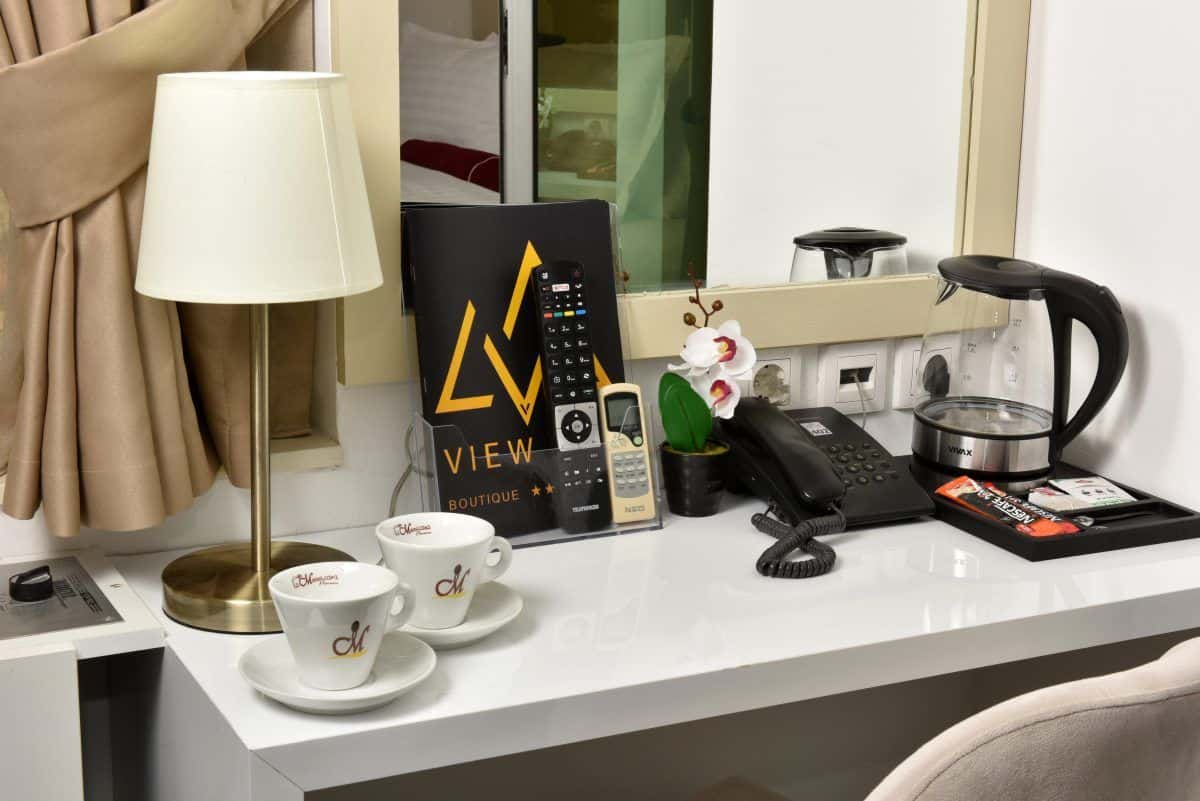 It was just as good as we expected.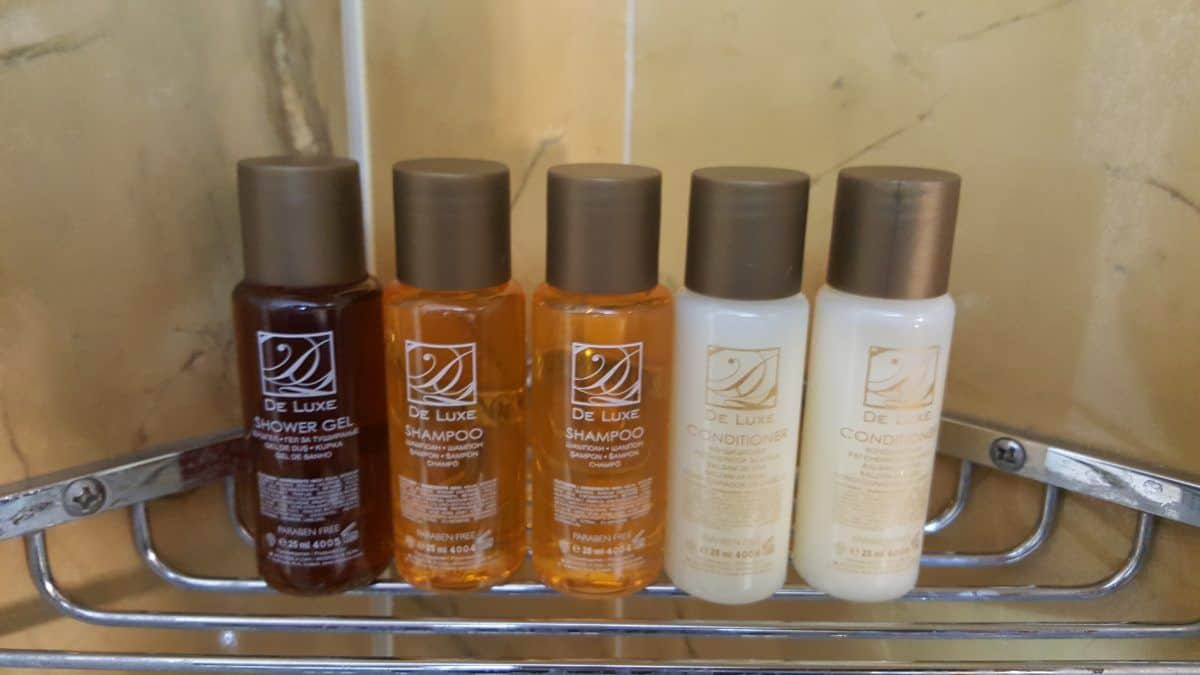 Services
There were understandably no fitness center or pool, as it is a boutique hotel.
But as mentioned, one of the nice perks of this hotel was the beautiful restaurant on-site, which isn't always something you'll find in this type of accommodation.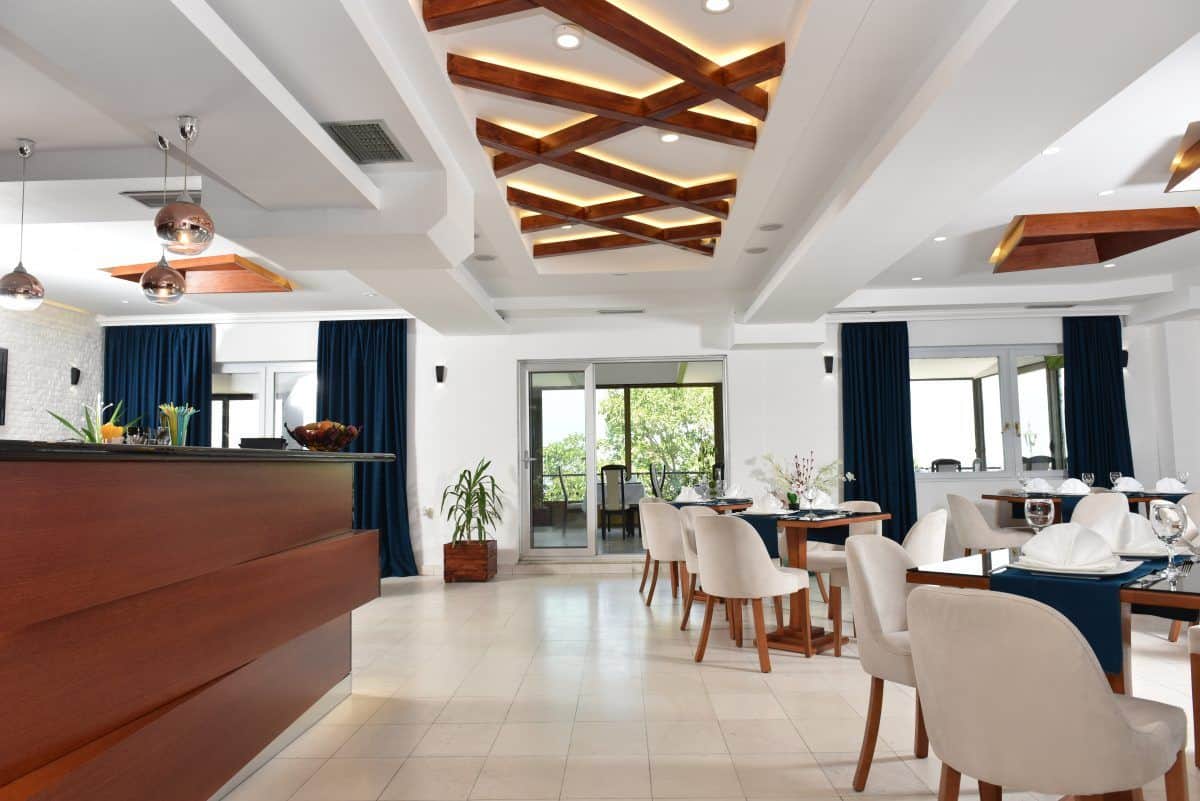 A breakfast buffet was available.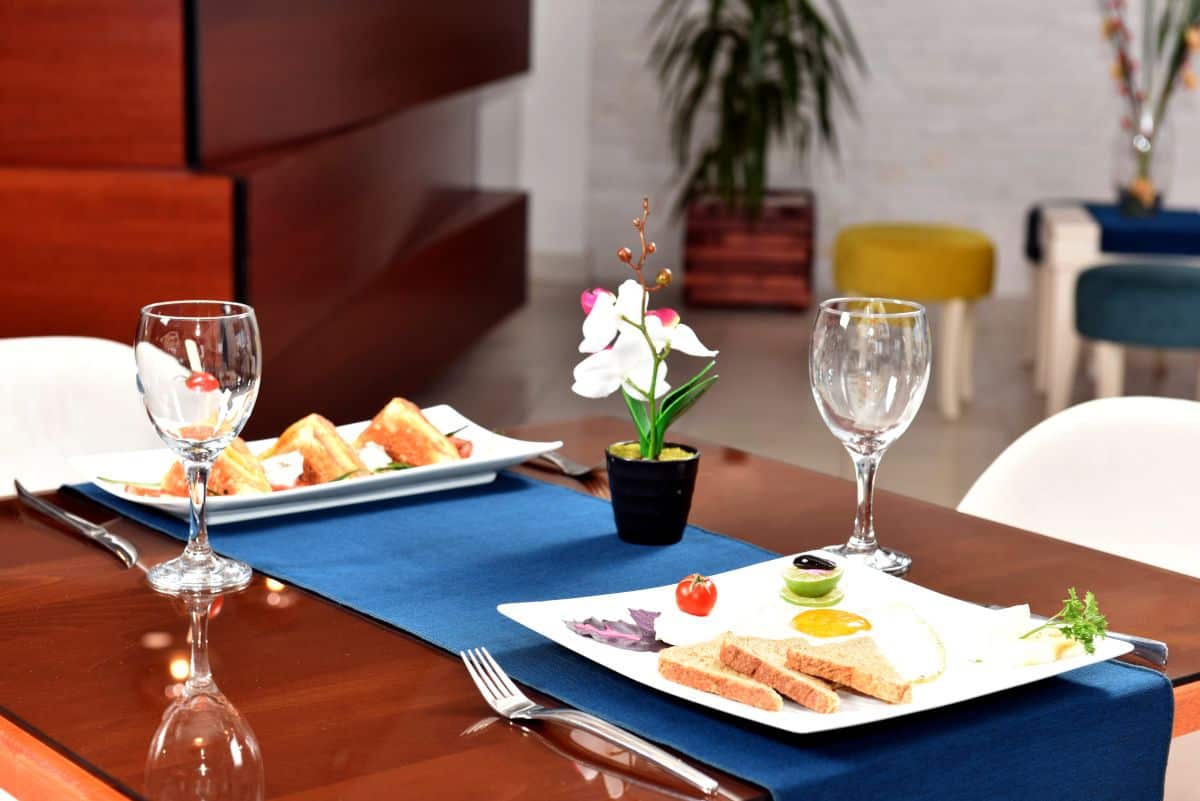 You can take a look at the full made-to-order food menu, it is quite varied.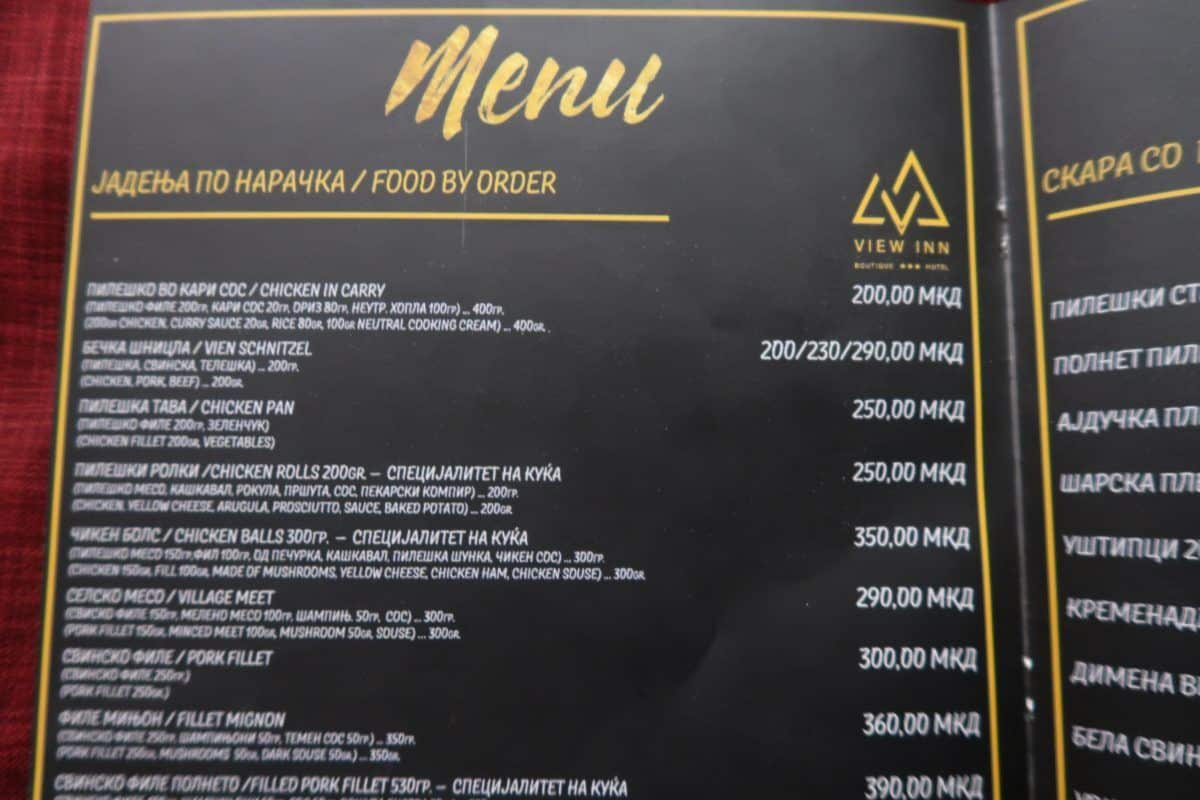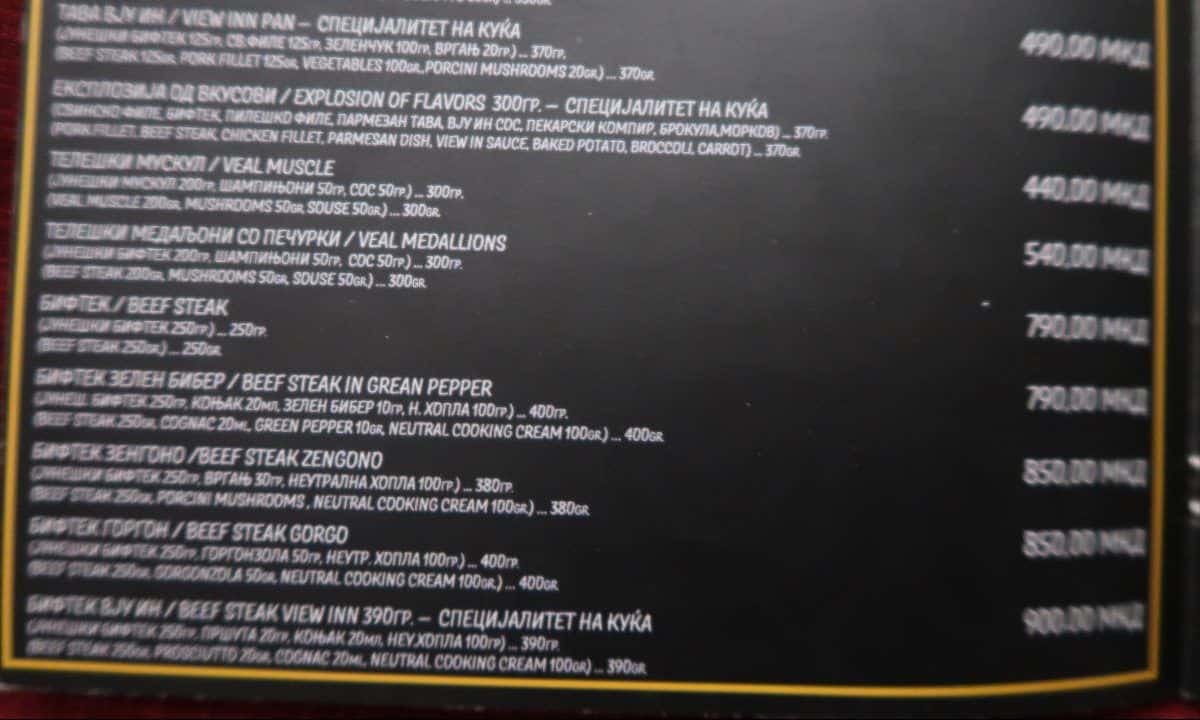 The owner Theodore was very friendly and also helped arrange the taxi to the airport when we left, so overall we can confidently say that the services offered (and the whole stay) was more than satisfactory!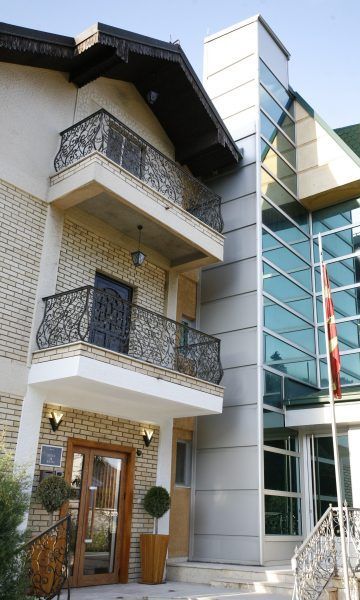 Bottom Line
Overall, our experience at the View Inn Boutique Hotel was amazing and it made our stay in Skopje so much better. If you like cozy modern boutique hotels (and stunning city views), you'll love it! We definitely recommend it if you are heading to Skopje and want a unique experience! You can use our link to book the View Inn Boutique Hotel or go to the View Inn Boutique Hotel website.
Help us spread the word about our flight deals and travel tips by sharing this article and most importantly bookmark Flytrippers so we can help you navigate the world of low-cost travel!
Advertiser Disclosure: Flytrippers receives a commission on links featured in this blog post. We appreciate if you use them, especially given it never costs you anything more to do so, and we thank you for supporting the site and making it possible for us to keep finding the best travel deals and content for you. In the interest of transparency, know that we will NEVER recommend a product or service we do not believe in or that we do not use ourselves, as our reputation and credibility is worth far more than any commission. This principle is an essential and non-negotiable part of all our partnerships: we will never give any third-party any control whatsoever on our content. For more information on our advertiser disclosure, click here.
Editorial Disclosure: Flytrippers received a complimentary stay at this hotel. When this is the case, it will always be indicated clearly here for the sake of transparency. Most importantly, it will NEVER affect our editorial independence as all our reviews are authentic and unaltered. This principle is an essential and non-negotiable part of all our partnerships: we will never give any third-party any control whatsoever on our content. For more information on our editorial disclosure, click here.
Share this post to help us help more people travel more for less: