Online shopping portals are great, and they're also really easy to use. For those who would like to see the process step-by-step with screenshots, here it is.
We explained why online shopping portals are great in detail.
The 3 main shopping portals for Canadians are:
Aeroplan eStore for valuable Aeroplan Miles (if used right AKA not on Air Canada)
AirMilesShops for valuable AIR MILES (if used right AKA Dream Miles, not Cash Miles)
Rakuten for cashback (get $5 with that referral link)
Here's the very simple process. I used Aeroplan for the step-by-step, but the principle is the same with the others.
You first log in to either one of those (we use LastPass as a free password manager—it has changed our life).

An incognito tab / private browser window is a good idea to make sure the cookies and links track well.
Then you choose the retailer you want to shop at, and you click.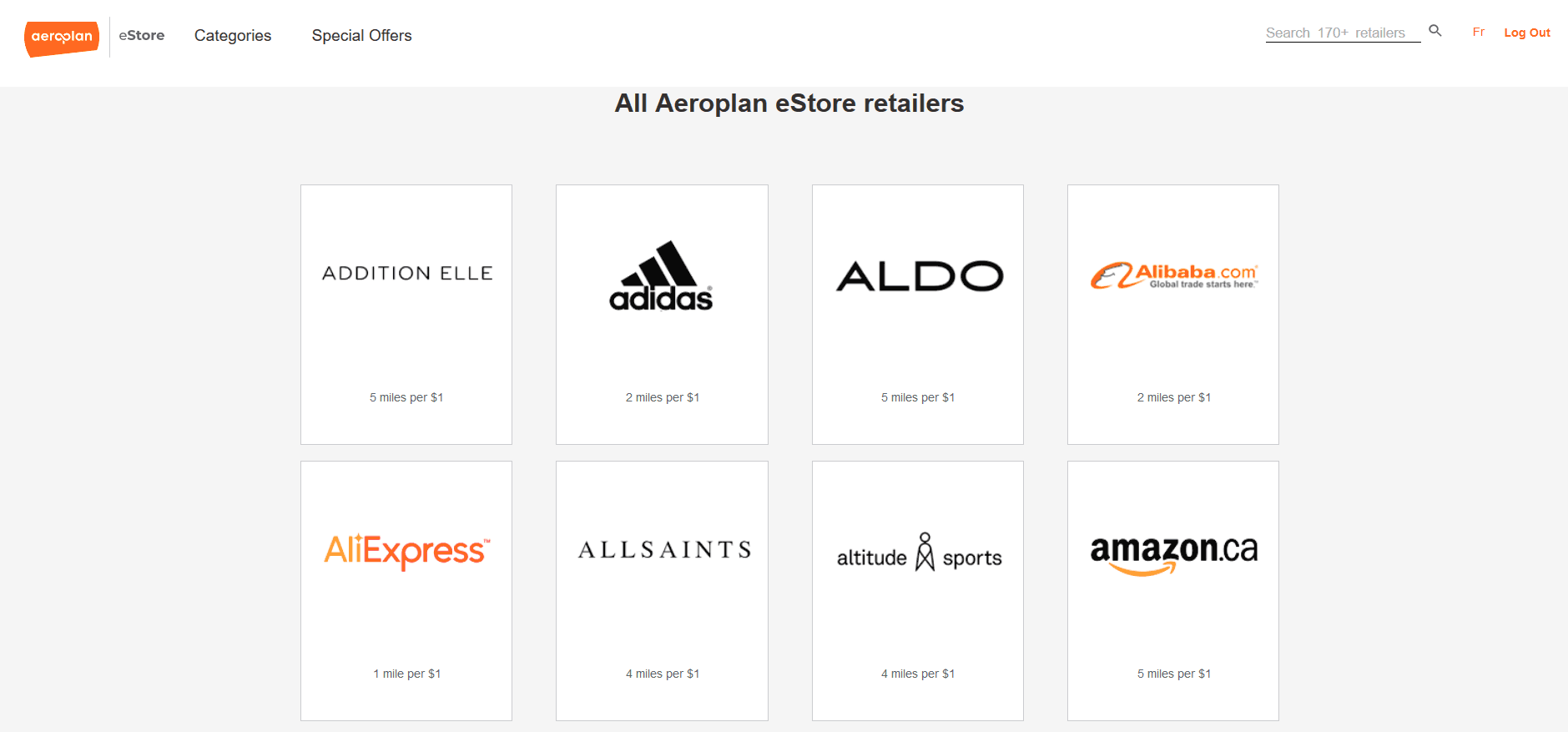 I use Amazon a lot, so let's do that.
It'll tell me how many Aeroplan Miles per dollar I'll earn with the link, in this case 5 per dollar.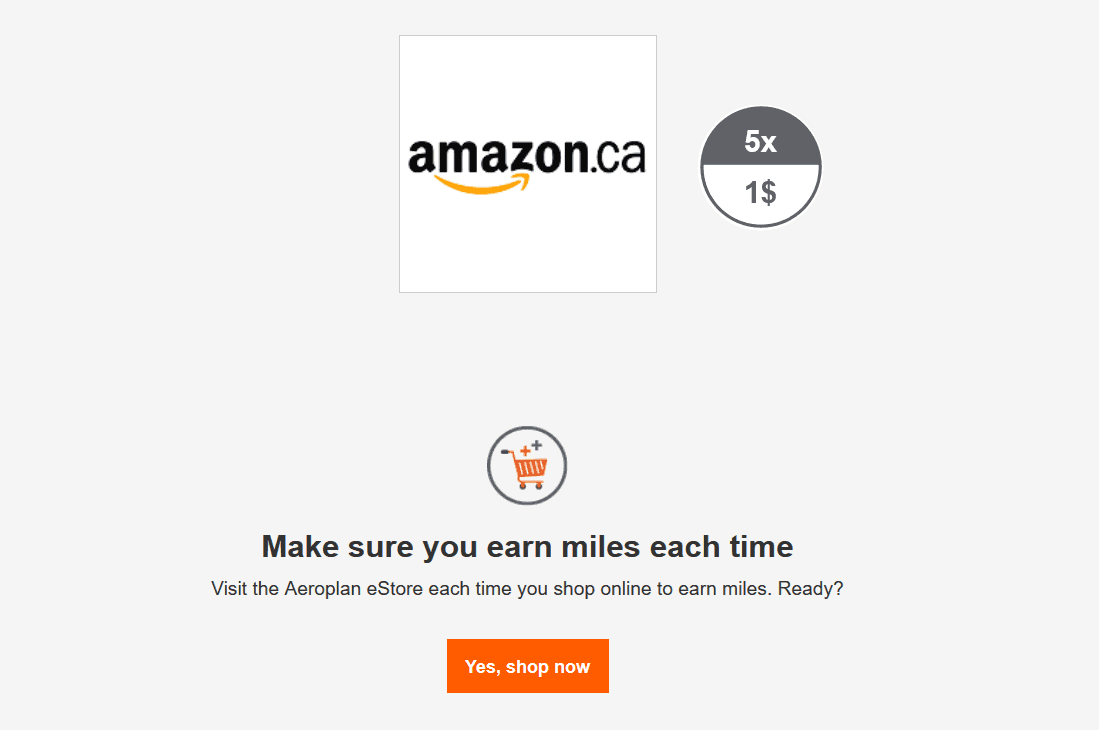 I click and voila, it's telling me that I will be redirected.

It's really that simple.
You'll now be on the retailer's website and you can shop as you would normally, exactly as you've probably done many times before (while unfortunately not getting any extra rewards).

That won't happen anymore though! Get your rewards. It's super easy!
In the weeks after your purchase, you will see the bonus points posted to your Aeroplan account, with the Aeroplan eStore logo.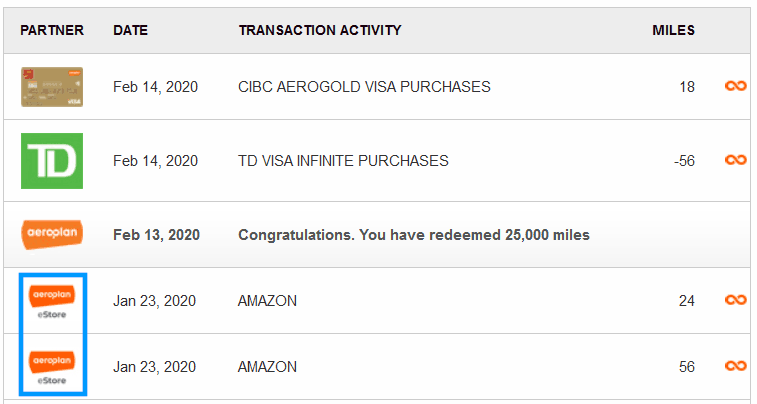 If you want to spot your bonus points more quickly, you can even use the filters on your transactions page and select "Aeroplan eStore".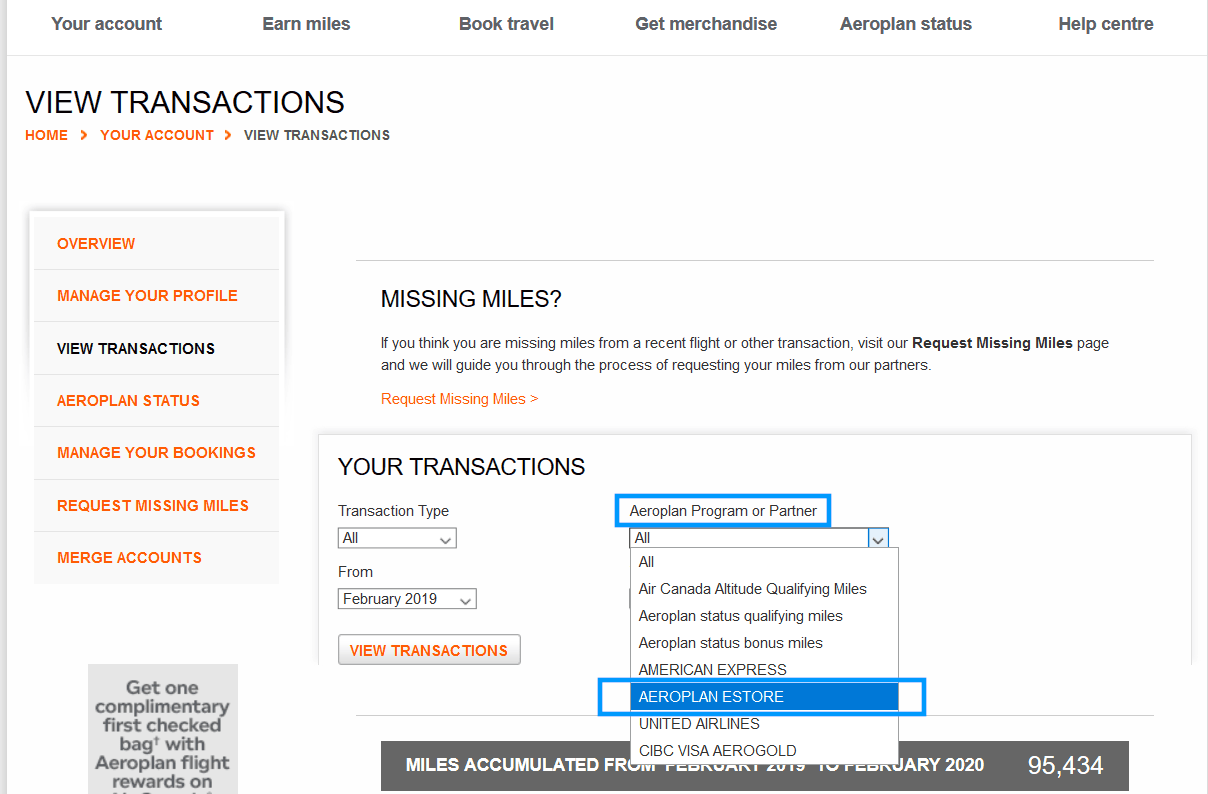 Summary
Using online shopping portals is both extremely easy and extremely rewarding. Not using them is unfortunately like throwing money away.
Share this post to help us help more people travel more for less: