Marie-Josée is a guest-blogger at Flytrippers. Follow her on Instagram and see her bio at the bottom of this article.

---
I love Portugal: I've been there 3 times in the last 5 years. The Portuguese people are welcoming. The cost of living is much less expensive than in France. This time, I discovered the Azores after a sailing trip across the Atlantic.
This archipelago of Portugal is a haven of peace for those who wish to have a one-on-one with nature and the sea. The landscape is breathtaking, just as the vegetation is lush.
Here is an overview of my trip to the Faial Island in the Azores.
Welcome to the Azores
Faial is a 2 hour flight west of Lisbon (deals from Canada to the Azores' main airport in Ponta Delgada are sometimes available on the Flytrippers cheap flight deals page).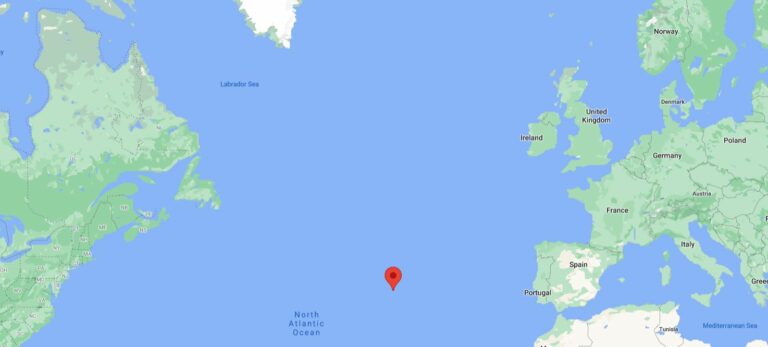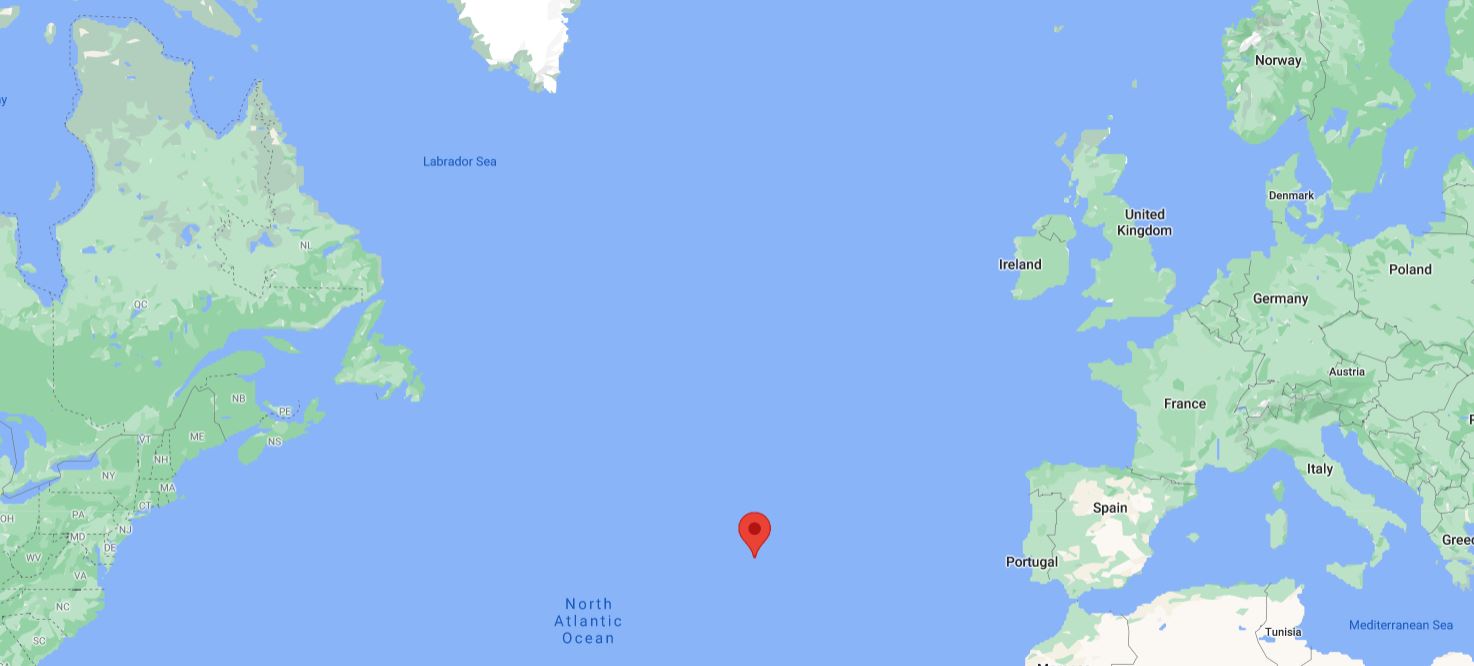 There are 9 islands in the Azores that belong to Portugal. You can visit all of the Azores on one trip, but it takes a solid 3 weeks to see all the islands.
There are ferries and small airports to move between the islands (many flights are as low as $55).
It is a paradise for those who love hiking and outdoor activities. The climate is temperate, with an average temperature of 25 degrees, so there is no oppressive heat in summer.
In addition to its natural beauty, the Azores have an interesting historical and cultural heritage, with 2 UNESCO World Heritage sites. Several lakes lie at the bottom of volcanic craters.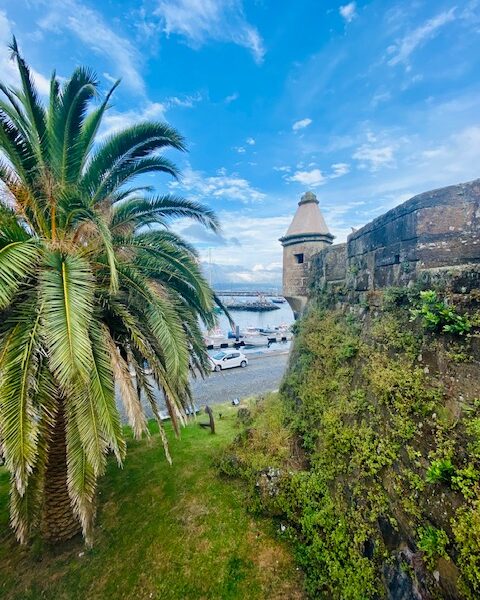 Sailing paradise
Each of the islands has its singularity and its specific centers of interest. For my part, after my transatlantic crossing, I went mainly to the island of Faial: The island of sailors.
The city of Horta (15,000 inhabitants) is famous for its marina.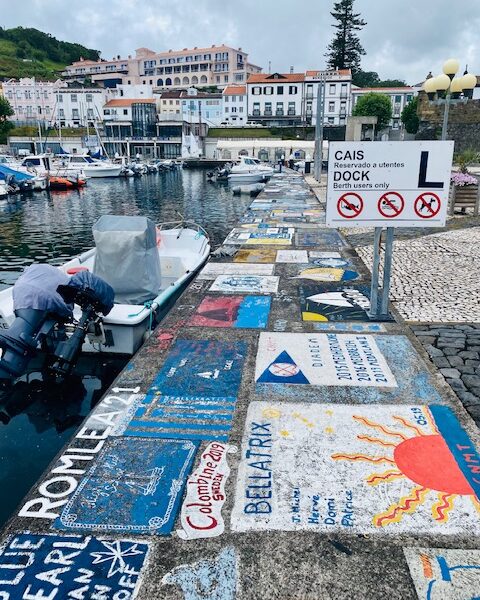 All the sailors in the world know the marina of Horta and each one of them tries to leave a trace of their passage by painting a slab on arrival.
I must admit that I succumbed to this custom.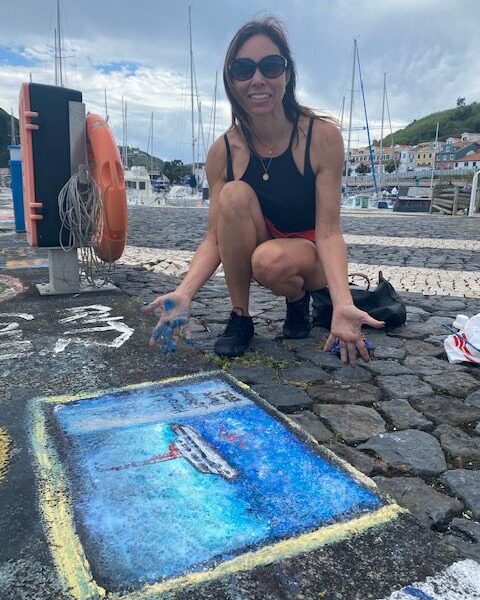 Horta is one of the gateways to Europe for those who go on a transatlantic crossing. This city is very festive and dynamic.
As the city of Horta is frequented by sailors from all over the world, the place to be is the famous "Peter Café Sport". An institution for transatlantic sailors where you can have a drink, hear sailor stories, and find a captain to cross to another island.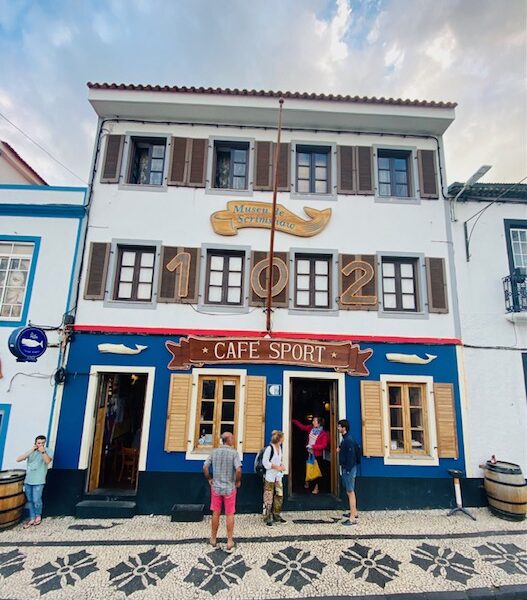 For those who love sailing and adventure, it is possible to find a captain on a sailboat who will offer you a ride as a crewmember.
Highlights in Faial
Other sites to see in Faial include the Porto Pim aquarium, the marina, the botanical garden, the Monte da Guia promontory, and the Horta museum. It is also possible to go out to sea to see the cetaceans.
For beach fans, the "Praia do Porto Pim" is one of the few with blonde sand (that is this post's featured image at the top).
You should definitely stop by the Capelinhos volcano, which has become overgrown with green vegetation since its last eruption in 1958.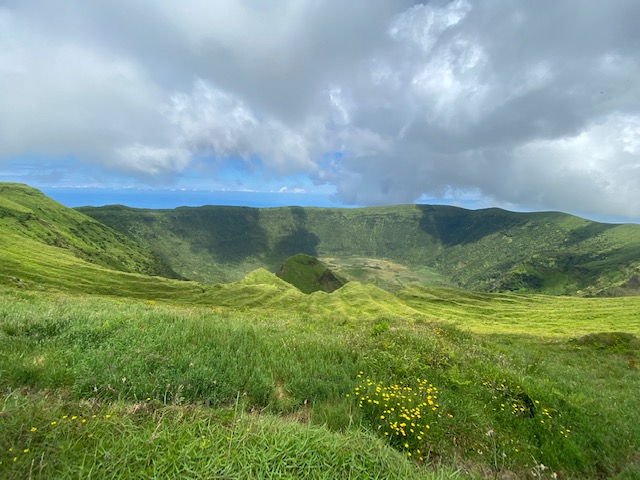 Driving around the island can take only two hours, but it is essential to go to the volcano. Renting a moped is possible, but in my opinion, you should not think you can get all the way to the volcano.
Finally, Faial is called "the blue island" and you will quickly understand why: There are blue hydrangeas everywhere.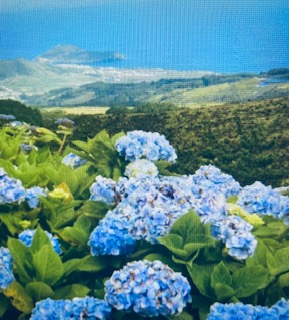 Summary
Here is a brief overview of this latest discovery. As a passionate traveler discovering the planet as a solo traveler and with my family, I invite you to make a stop in the Azores and on Faial Island specifically.
What would you like to know about Faial Island? Tell us in the comments.
Want to get more content to discover awesome destinations?
See the deals we spot: Cheap flights
Explore awesome destinations: Travel inspiration
Learn pro tricks: Travel tips
Discover free travel: Travel rewards
Featured image: Porto Pim Beach (photo credit: Marie-Josée, guest-blogger)

Advertiser Disclosure: In the interest of transparency, Flytrippers may receive a commission on links featured in this post, at no cost to you. Thank you for using our links to support us for free, we appreciate it! You allow us to keep finding the best travel deals for free and to keep offering interesting content for free. Since we care deeply about our mission to help travelers and our reputation and credibility prevail over everything, we will NEVER recommend a product or service that we do not believe in or that we do not use ourselves, and we will never give any third-party any control whatsoever on our content. For more information on our advertiser disclosure, click here.
Share this post to help us help more people travel more for less: