Recently, I spent a whirlwind weekend in Barcelona, a city that almost everyone wants to discover. It was super quick, and I didn't see everything I wanted. But I was determined to experience the best parts of the city.
When I travel, I like to balance traditional tourist attractions with more unknown, unusual experiences. I find it gives the best experience and helps me really understand the place I'm visiting.
If you've got a trip to Barcelona planned, or you're looking for inspiration on unusual things to do on your next trip, here are my top 6 unusual ways to experience Barcelona.
1. Listen to an alleyway opera
Barcelona has its fair share of street performers and performances, but the most spectacular are in a small alleyway behind the cathedral. The performances here range from opera and dramatic plays to local singers and artists trying new material.
The alley is encased by medieval stone walls, which offer unmatched acoustics. You can find professional singers here giving free concerts. It has an amazing atmosphere, and every day is different.
The unusual location is even more incredible at sunset when opera singers serenade you as the sun goes down. It's the best way to experience a performance in Barcelona; some people even prefer these hidden, free performances to paid shows!
2. Eat everything at Caelum
Hidden in the Gothic Quarter is the unique Caelum shop and cafe. At first glance, it's easy to dismiss it as a typical coffee shop, although very cute. However, step inside the shop, and you'll find one of the largest and most delicious ranges of cookies, cakes, tarts, pastries, and sweet treats anywhere in Spain.
What makes this place so unusual is that everything is made at monasteries and convents across the country. Many of the recipes have been passed down in ancient texts and are hidden or lost except to the current nuns.
The sweet treats come from all over Spain, including from the sisters of Valladolid, the Convento Madre de Dios in Cáceres and Santa Inés of Seville. Some are uniquely sold in this little cafe where you can indulge surrounded by the impressive stone walls of the medieval-era Jewish bathhouse.
If you're lucky, you'll catch a live music performance which is truly magical.
3. Stop for cocktails at El Bosc de les Fades
If you're looking for a one-of-a-kind, totally unusual experience, the El Bosc de les Fades bar is a strange cross between a cocktail bar and a fantasy fairy forest.
It's like stepping straight into a woodland from another world, complete with creatures, starlight peeking through leaves, twisted trees, a fairytale castle and waterfalls. It's like stepping into another reality.
The cocktails are delicious and, as the sun goes down, it's one of Barcelona's most unusual but special bars to be in. Situated just off the Rambla, it brings the mystic atmosphere of Barcelona to life with vibrant music and frequent events.
If you'd rather visit in the daylight, you can enjoy lunch and coffee here. It's still very unique, although nighttime is best.
4. Find Eros in the labyrinth at the park of Horta
The park of Horta is one of the best-kept secrets in Barcelona. It has several beautiful gardens, including the city's oldest historical garden and a fantastic hedge maze.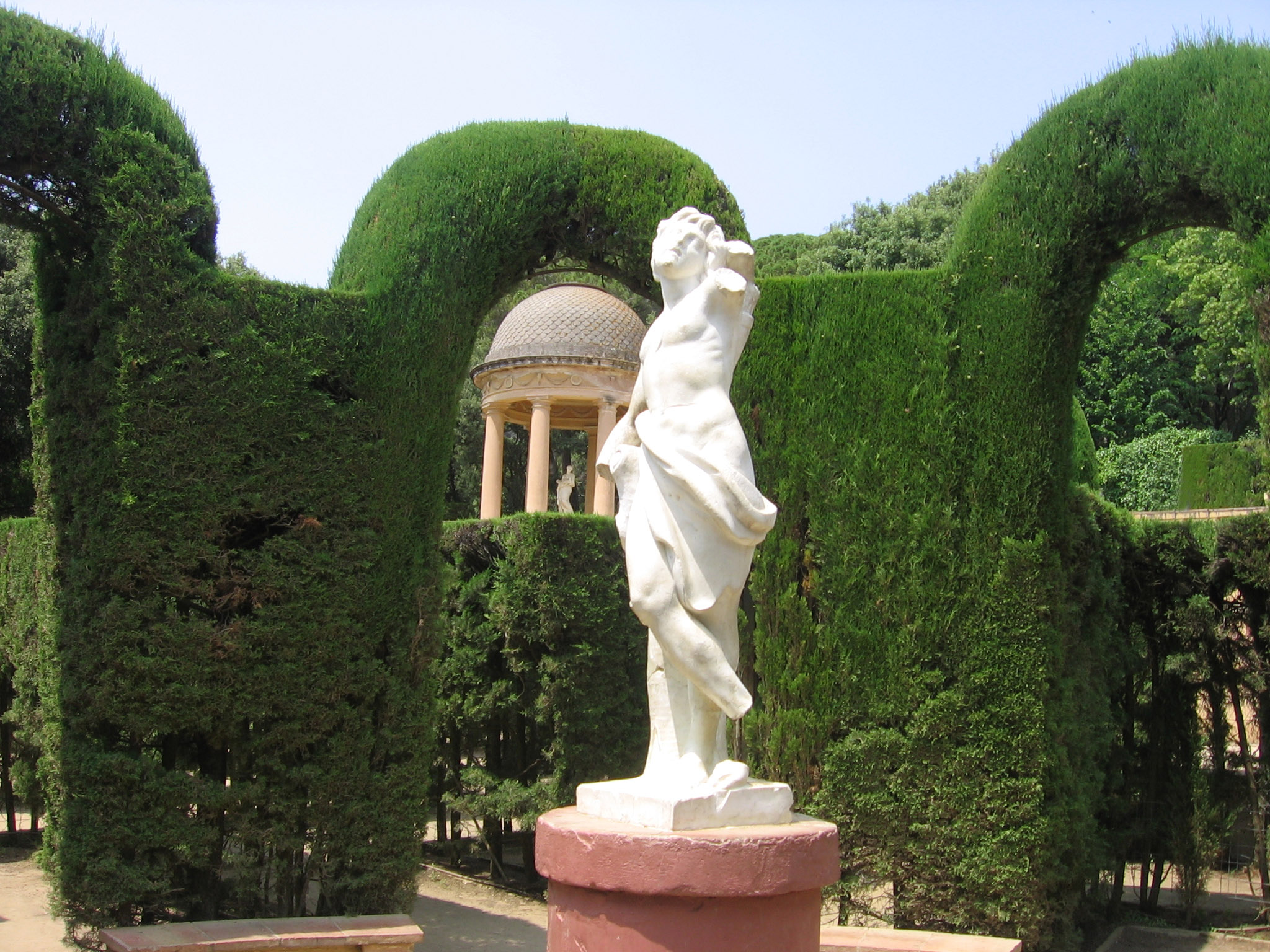 It's the perfect way to take a break from the hustle and bustle of the city. The vast park and gardens are part of an old family estate with an old palace in the neo-gothic and neo-Arab styles. There is also a medieval defence tower.
The highlight is the Horta labyrinth which has a statue of Eros at the centre. If you can make it to the centre and touch the statue, it is said to bestow certain wishes. Good luck!
5. Take a ghost tour
Barcelona is a city with plenty of history, and what better way to connect with the past than to take a walking ghost tour of the city at night?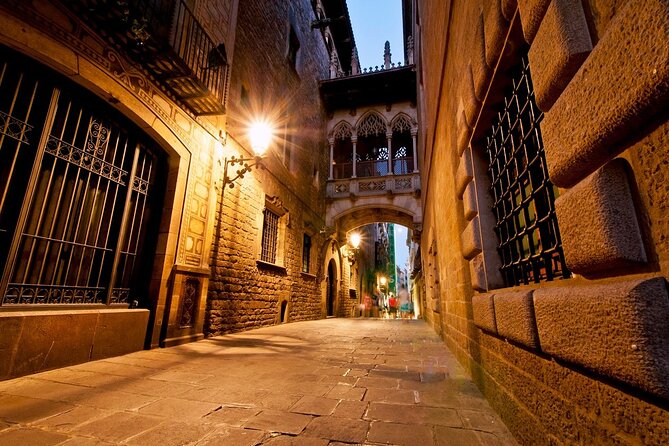 You'll find different tours available so you can choose one that you like the best based on the area of the city it covers, the time and the length of the walk. The tour guide will show you the historical architecture and tell you stories and legends that built Barcelona.
It's an incredible way to see the city and get to grips with its history. The next day, you'll see Barcelona in a new light!
6. Watch Castellers build a human tower
This unusual activity involves a team of people trying to build the tallest human tower possible. It's incredibly impressive and shows off a huge amount of athleticism and skill. There is usually a lot of shouting, and festivals with Casteller towers are a regular occurrence.
If you're lucky, you might stumble across a competition between local teams or the Castellers de Barcelona performing at a festival. Expect bright colors, lots of fun and plenty of traditional Catalan outfits.
You can watch them during a practice session if they aren't performing at a festival. It's not as fun as attending a festival, but you'll still appreciate the display, and it's a one-of-a-kind experience.
For more inspiration for your favorite cities, sign up for our free newsletter and let us know your must-do experiences in Barcelona in the comments.
Want more travel inspiration?
Summary
Barcelona's reputation precedes it. Everyone knows it's an amazing city, but hopefully these lesser-known and slightly more unusual things to do in Barcelona will help you go slightly off the beaten path.
What would you like to know about unusual things in Barcelona? Tell us in the comments below.
See the deals we spot: Cheap flights
Explore awesome destinations: Travel inspiration
Learn pro tricks: Travel tips
Discover free travel: Travel rewards
Featured image: Barcelona (photo credit: Logan Armstrong)
Share this post to help us help more people travel more for less: