Patrick is a guest-blogger at Flytrippers. Follow him on Instagram and see his bio at the bottom of this article.

---
Why not Alaska? Without hesitation, I would say that it is a must for anyone who loves nature, tranquility, and fresh air. I applied some travel rewards concepts and it allowed me to experience these 4 highlights.
I invite you to take notes, if you are interested in visiting Alaska…
Logistics of my trip to Alaska
In the last 2 years, Flytrippers spotted a number of flight deals to Alaska on Flytrippers, in the $400s roundtrip even from as far east as Montreal. But before that, when I bought my ticket to Alaska, I had never seen anything cheap for this destination.
So thanks to Aeroplan, it turned out to be a really good redemption. In the old program, only 25,000 Aeroplan points were required for a roundtrip to Alaska from anywhere in Canada.
In the new program's distance-based rules, it's around that same price from Western Canada… but from Ontario and Québec, Alaska has unfortunately increased (while some destinations have dropped to that price, like Costa Rica for example).
But on the flip side, flights to Kuujjuaq or Iqaluit, which often cost thousands of dollars in cash, now only require 20,000 Aeroplan points roundtrip from Montreal or Ottawa!!! Possibly a nice alternative to Alaska.
This amount of points is easy to get quickly, especially until August 3rd when it's possible to get 65,000 or even 151,000 points with the record-high welcome bonuses available.
READ ALSO: 18 good uses for 65,000 Aeroplan points
Anyway, that's kind of why I chose Alaska as my destination: It was the farthest place accessible with that low fare from the old program.
You have to pay for taxes but I still got my ticket for less than 25% of the full price. So it was a good idea to explore this feature because, as you'll see a bit later, costs can quickly explode in Alaska.
READ ALSO: Why taxes *ALONE* are irrelevant
4 highlights of the trip
So what about Alaska?
It's a state populated by less than a million people, and the largest city is Anchorage (about 300,000 people).
So here are some of the highlights of this trip.
1. Climbing Flattop Mountain, in Anchorage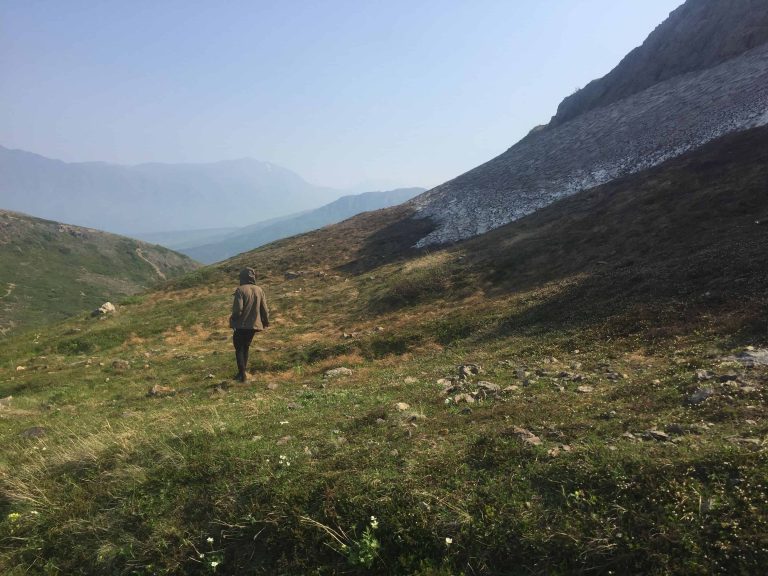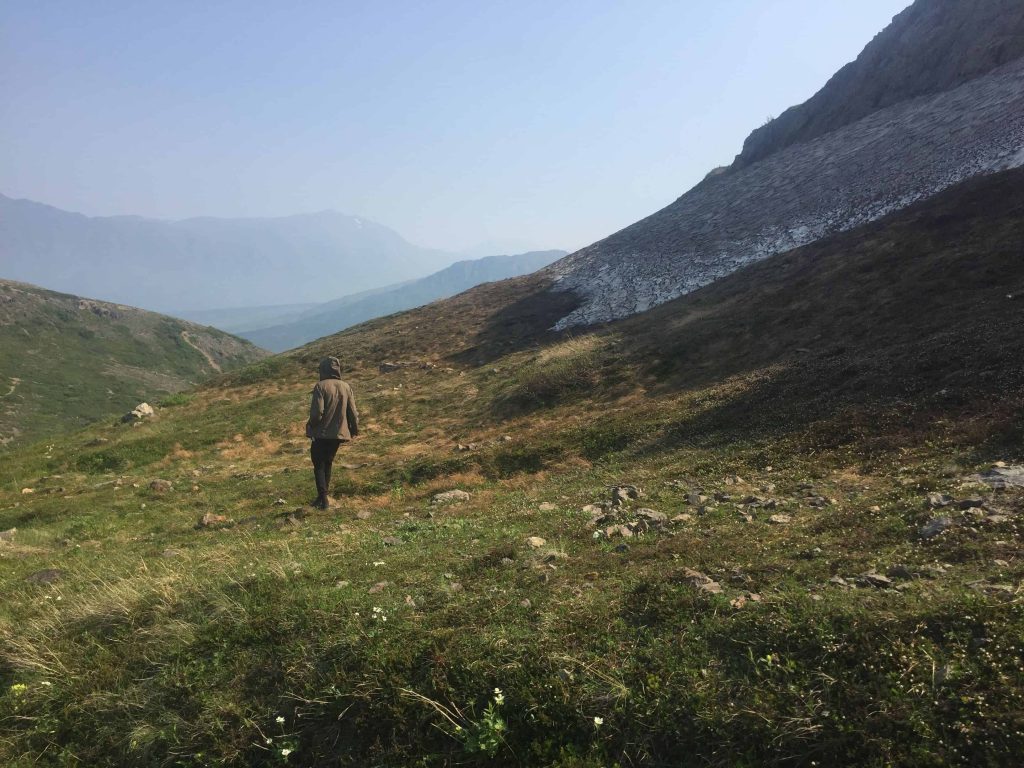 Flattop Mountain is not far from Anchorage and is visited by many tourists. It is a rather demanding and even a bit dangerous climb at times.
Some people seem to see it as less dangerous than I do because I met people going up with their dogs and even a young mother going up with what seemed like a 3-year-old child on her back. I would not recommend to anyone to go there with young children personally.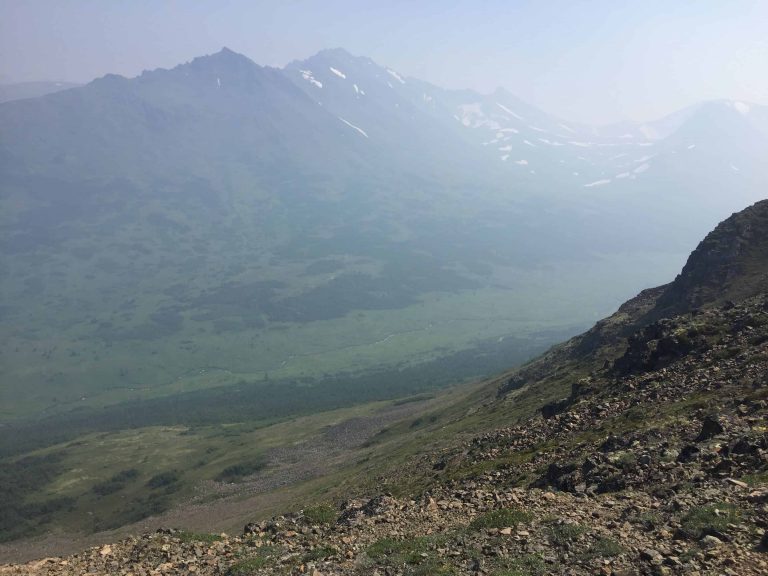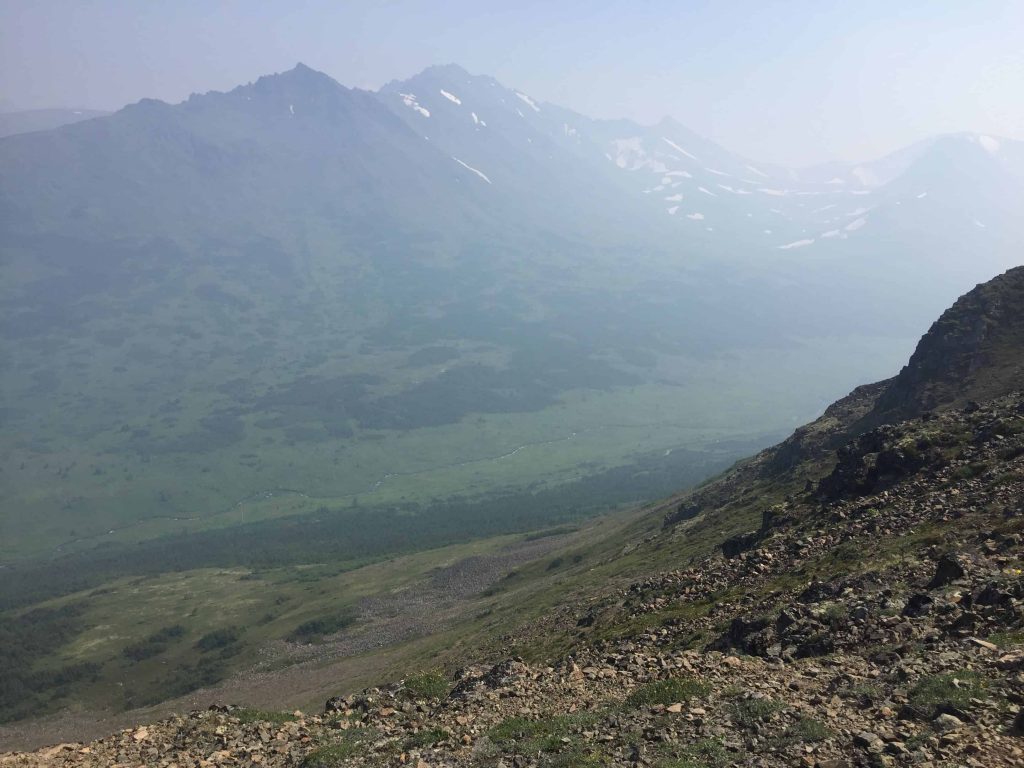 However, the landscape is superb and it can be a good first contact with Alaska, soon after arrival. Note that if you do the climb in summer, you will be very hot.
2. Visit the Byron Glacier, near Portage (1h or 1h30 south of Anchorage)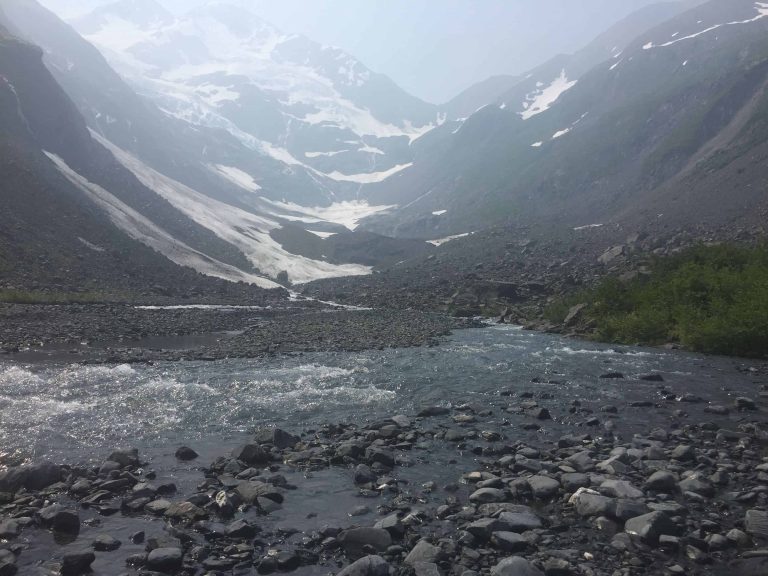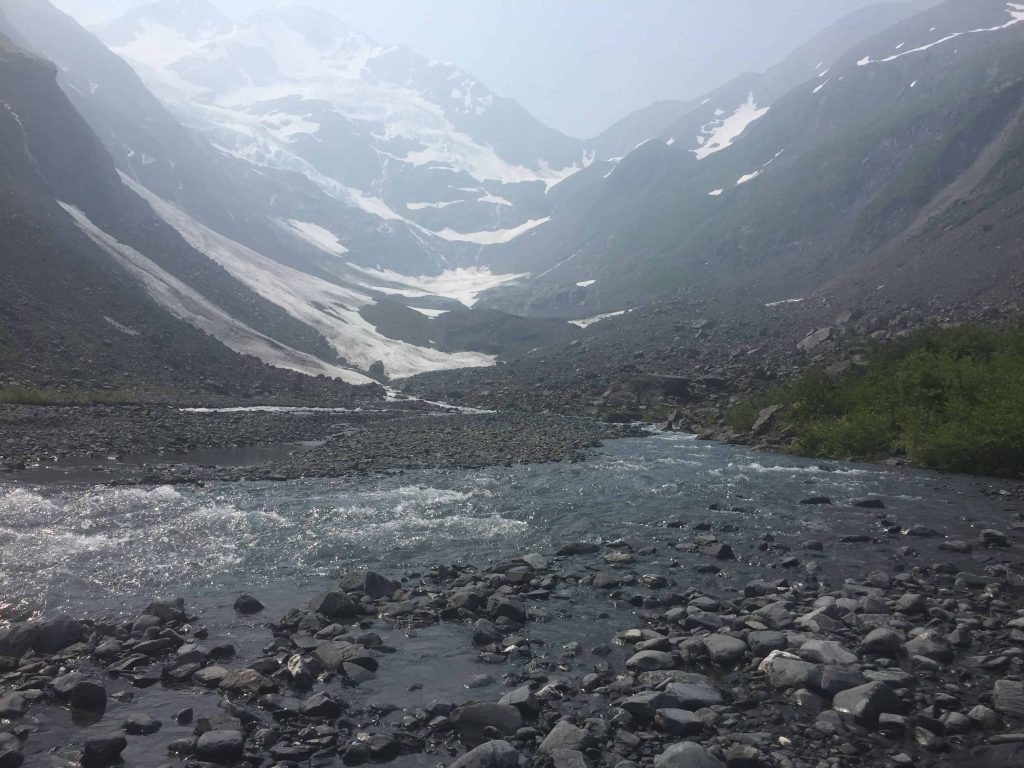 One of the most majestic places I've visited in my life! Yet, if you do an online search, you shouldn't see this place stand out as a must-see in Alaska. For me, it was one of the highlights of my entire life in terms of scenery.
The entrance is free, the place is not too far from Anchorage and the trail to get there is very easy. You have no reason not to stop here. You can visit ice caves and soak your feet in the coldest water you'll ever find.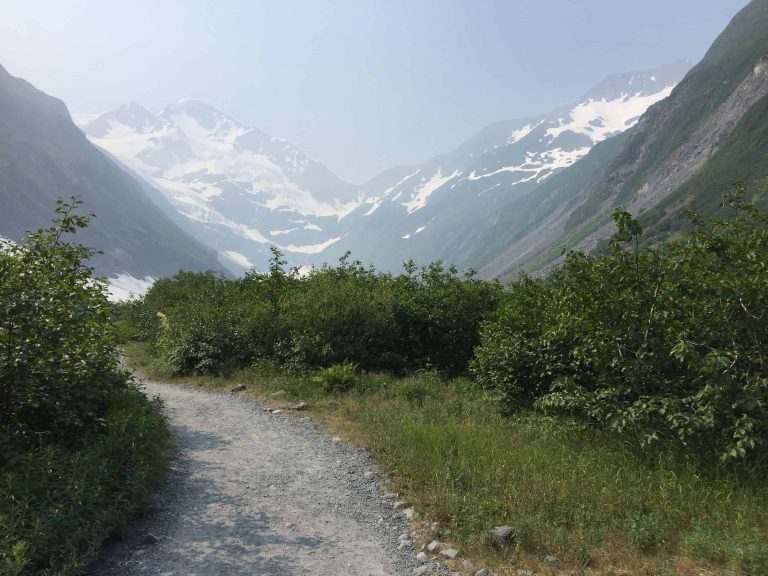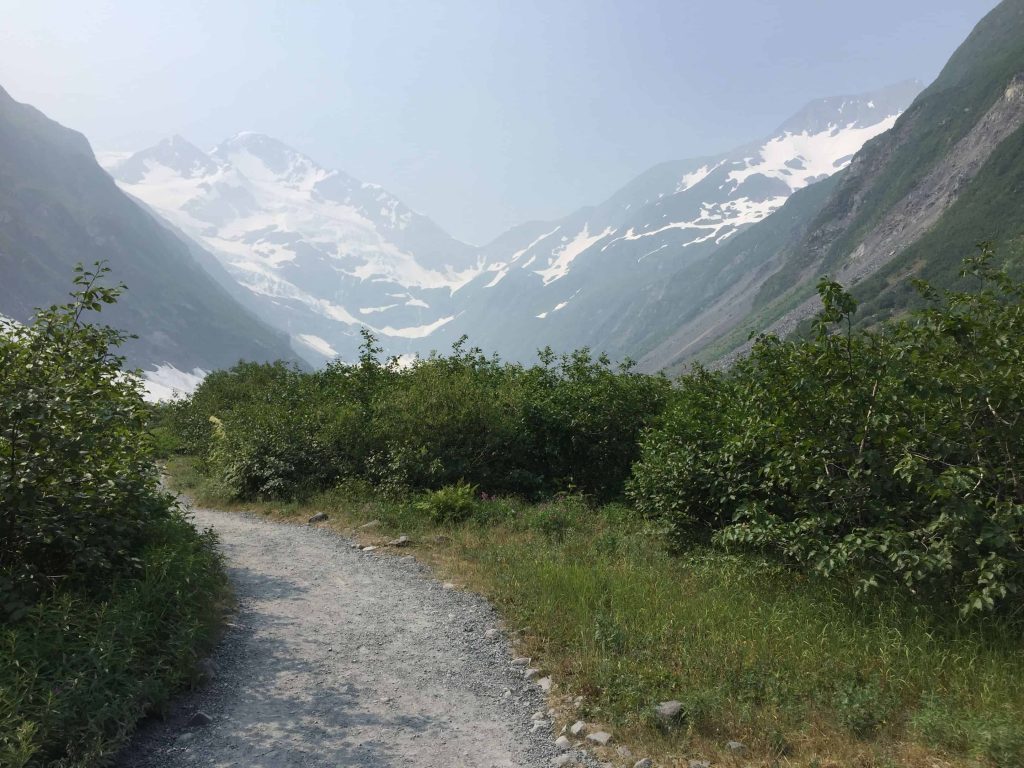 If it's hot during your visit, you can cool off extremely quickly by putting your bare feet in the streams at the foot of the glacier. My record: 10 seconds.
3. Visit Denali Park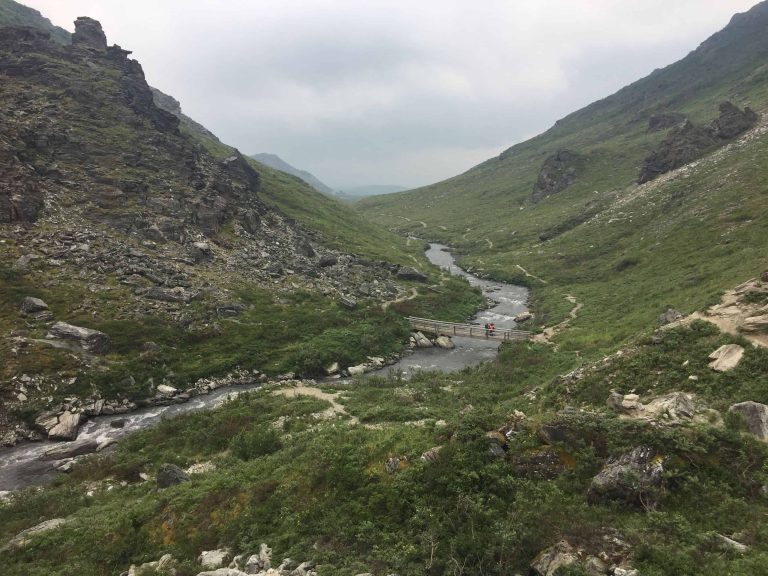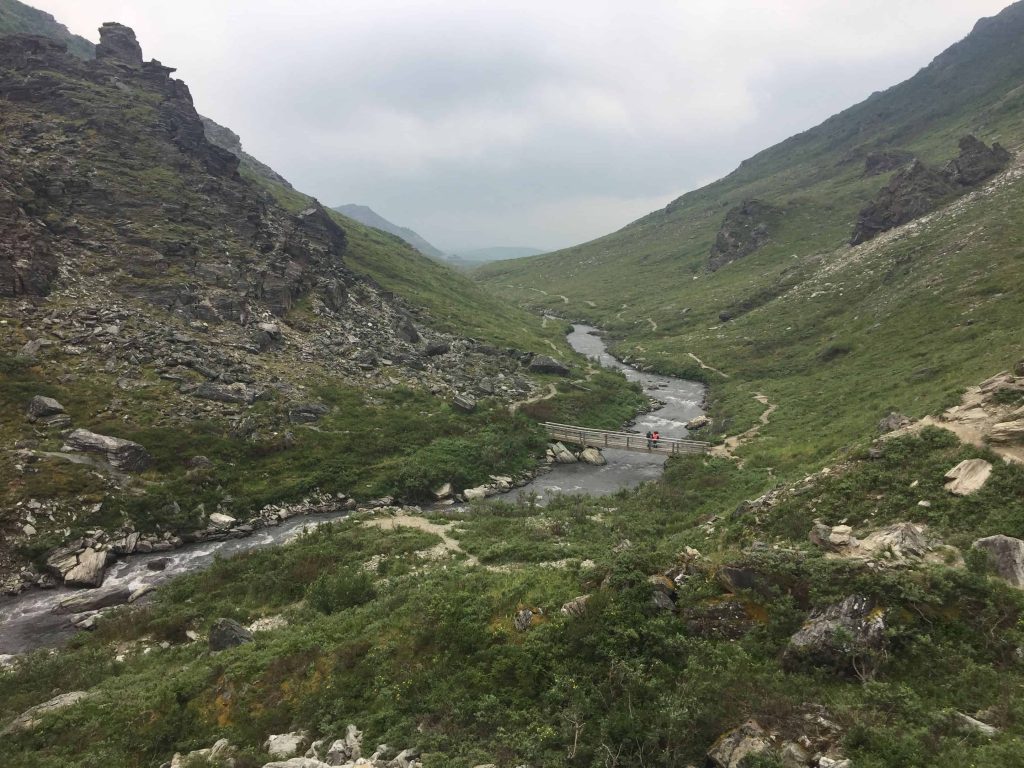 Denali Park is located around Mount Denali (formerly known as Mount McKinley, the highest peak in North America at 6190 meters) is a very large park. You only have access to a very small portion, in fact, only about ten trails are accessible for free.
If you want a longer guided bus tour, you will have to pay a higher fee and be available for a full day. As I have not done these tours, I cannot tell you about them.
However, I did take two hikes in the park and was very impressed with the scenery, especially the "Savage River Trail", which looked like a mix of Scotland and Ireland.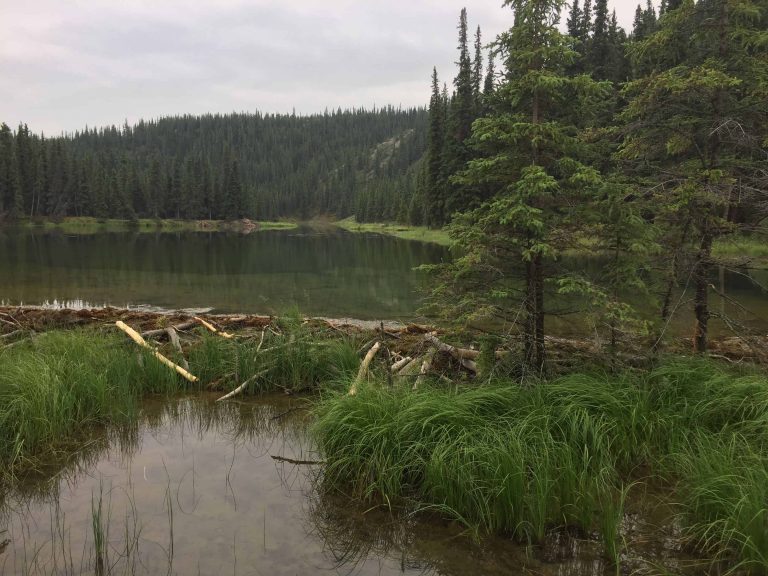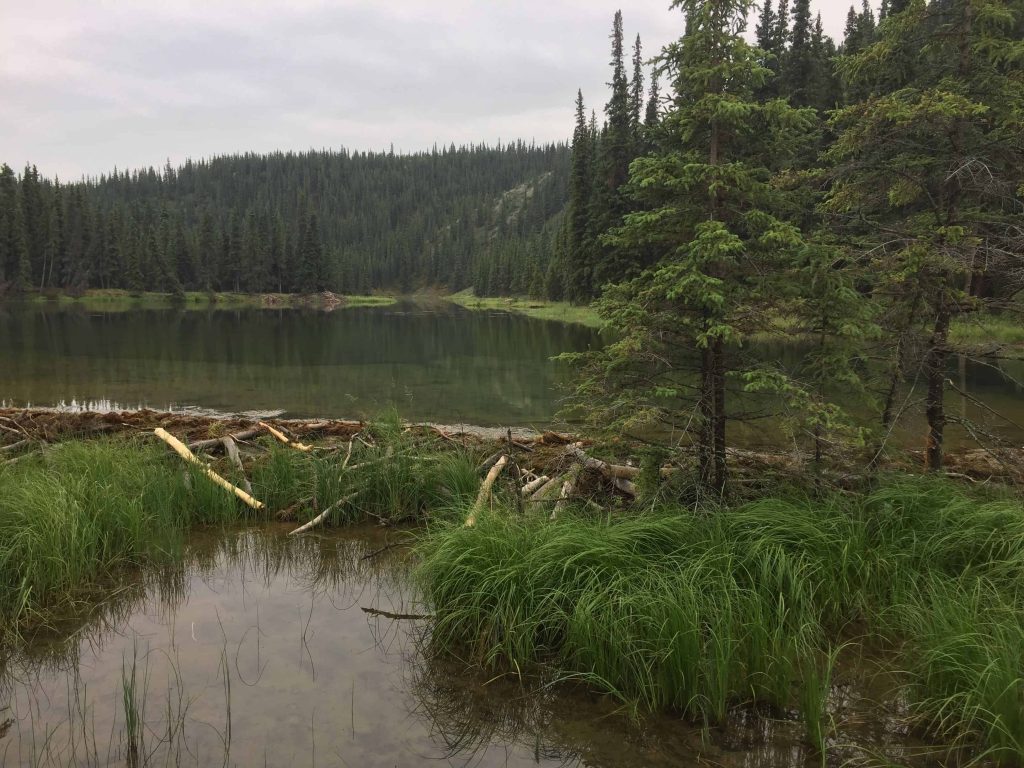 All of these trails are in places where there are good chances to see beavers (see the beaver dam in the picture above), moose, bears, or other animals living in the park.
4. Experience the midnight sun
Even in Anchorage, which is one of the southernmost cities in Alaska, if you are there in late June, you can see the midnight sun, or at least the midnight sunset.
I also visited Fairbanks (the second-largest city in the country), 500 kilometers further north and the brightness around midnight was even greater.
READ ALSO: Video of the famous bus from the "Into the Wild" movie moved by helicopter in Alaska
Strangely enough, if you go to a park around 11 pm, you will be able to see 5-year-olds on the swings and swimming with their parents.
You can even smell the BBQs being held in the park at the same time. The picture below was taken around 10:30 pm, in a park where people were swimming.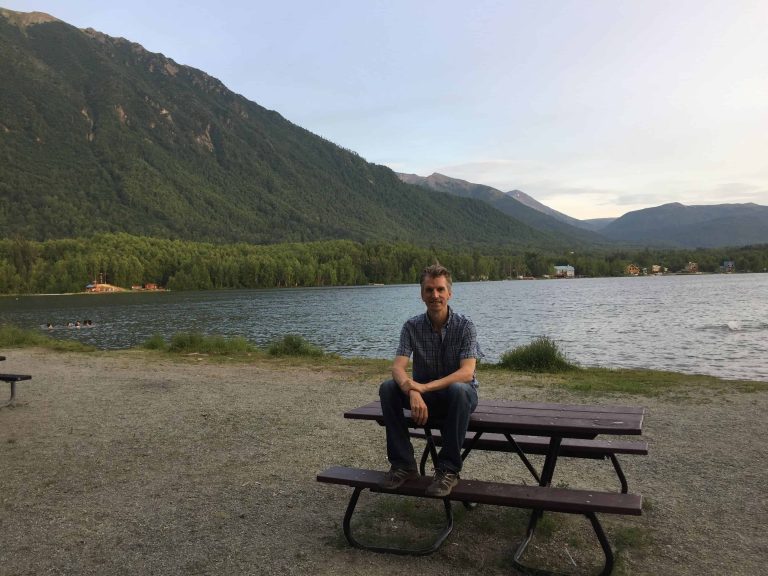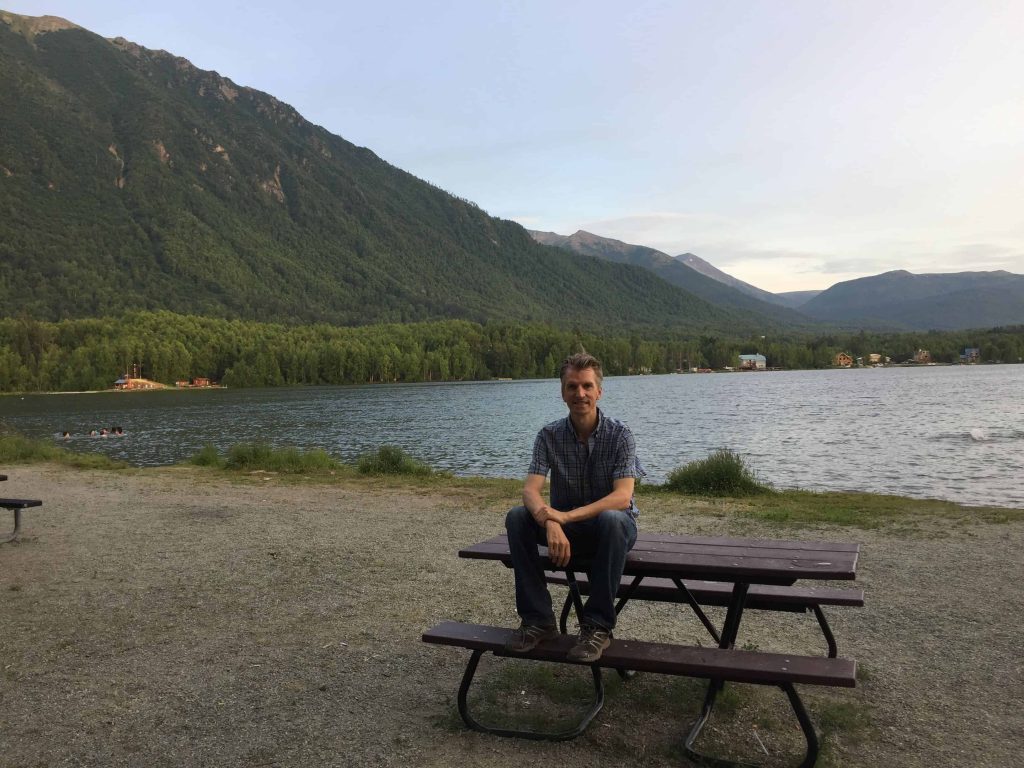 2 drawbacks for travelers
First, the only major issue you might encounter is a lot of smoke caused by forest fires which are quite frequent in this region. For my part, the view of the mountains surrounding Anchorage was veiled for several days because of these forest fires.
But this is the only "natural" drawback I have to mention. In return, I got 10 days of almost non-stop sunshine and an average temperature around 25 degrees Celsius, so I really can't complain.
But the biggest drawback for a potential traveler is that Alaska is a very expensive place.
A full-priced airplane ticket during the summer can cost you close to $1,000 from the eastern part of Canada.
A night in a standard hotel (3 stars) will cost you between $250 and $300 per night.
A rental car will cost you at least $100 per day (all prices are in Canadian dollars).
If you want to do activities like rafting or any kind of expedition, expect to pay a lot of money (US$200 to US$500 per person for an activity that doesn't even last a full day).
Therefore, it is worth exploring what credit cards can offer you in terms of bonuses (accommodation and flights) in order to substantially reduce the bill that could dampen your excitement once you get there.
2 things I wish I had done
To conclude, here are 2 experiences I would have liked to have had if I had more time.
1. Go to the Arctic Ocean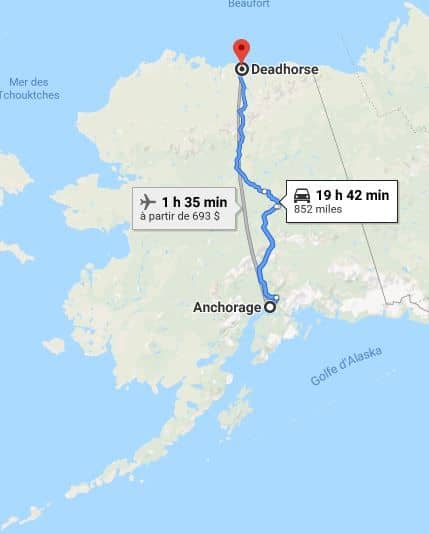 The road would have been quite long to get there, and less comfortable (many sections are not paved). Moreover, you need to leave civilization for about 800 kilometers to go to the Arctic Ocean.
After Fairbanks (which is located almost in the center of the state), you only come across 3 or 4 villages, each with less than 75 inhabitants. That limits the options for food, gas, and lodging considerably.
But it must be a great feeling to be in front of the Arctic Ocean and to swim in it while teasing hypothermia.
2. Going near Russia, in the far west of Alaska
Alaska is a huge state, but the options for road travel are very limited. Other than going straight north to the Arctic Ocean, you can't go much further west.
In other words, by car, you will always be at least 1,000 kilometers away from Russia. If you want to go to a coastal village in western Alaska, you will have to take a plane and the ticket's prohibitive cost will discourage many.
But, if you are tempted and have the opportunity, I invite you to do it and I will undoubtedly envy you!
Want more content to discover great destinations?
Summary
This trip to Alaska, thanks in part to Aeroplan, allowed me to experience these 4 highlights.
What would you like to know about Alaska? Tell us in the comments below.
Explore awesome destinations: travel inspiration
Learn pro tricks: travel tips
Discover free travel: travel rewards
Featured image: Alaska from the air (photo credit: Patrick, guest-blogger)
Advertiser Disclosure: In the interest of transparency, Flytrippers may receive a commission on links featured in this post, at no cost to you. Thank you for using our links to support us for free, we appreciate it! You allow us to keep finding the best travel deals for free and to keep offering interesting content for free. Since we care deeply about our mission to help travelers and our reputation and credibility prevail over everything, we will NEVER recommend a product or service that we do not believe in or that we do not use ourselves, and we will never give any third-party any control whatsoever on our content. For more information on our advertiser disclosure, click here.
Share this post to help us help more people travel more for less: