The Aeroplan rewards program is the best for Canadian travelers. In part because it's so easy to earn tens of thousands of points, but also because it was completely revamped in 2020 and it really does offer a lot of value… thanks in part to the many partners you can use your points with.
Aeroplan is already the rewards program with the most airline partners in the world… and they've added 2 more!
That gives you over 40 airline options that you can use your points with to fly just about anywhere on the planet.
Here are the details of the 2 additions.
Aeroplan basics
As a reminder, many travelers don't know that the way to get the best value for your Aeroplan points is often to NOT fly with Air Canada, but rather with the many partner airlines.
Why is that? To get flights that cost a guaranteed fixed price, since the pricing system works differently for Air Canada and for the partners.
The upcoming complete guide about the Aeroplan program will include many concrete examples and many more explanations.
Otherwise, we gave some more info in the article about the 18 good uses of 87,500 Aeroplan points (that's how many points you can currently get easily just with the exceptional increased welcome bonus on the American Express Cobalt Card).
In short, available seats on partner airlines are obviously limited — that's what allows them to be at fixed price points, regardless of their cash price… and therefore what allows for outsized value and unlimited value!
So adding more airline partners is great and gives more availability and options!
Oman Air addition
Oman Air, the flag carrier for the Gulf nation of Oman, is based in Muscat (MCT).
It is a very exciting addition.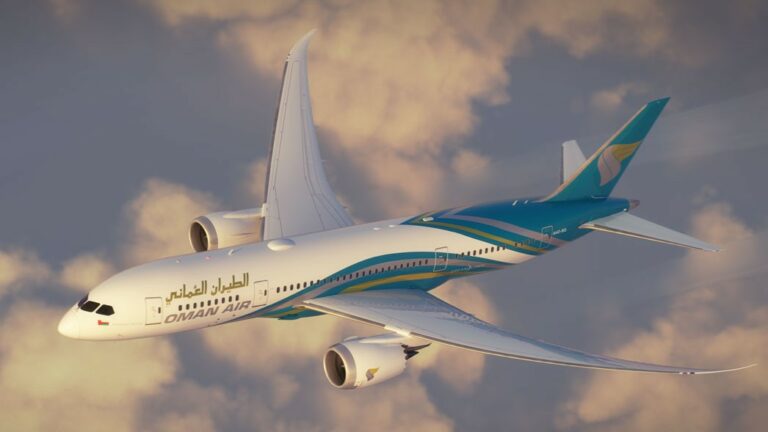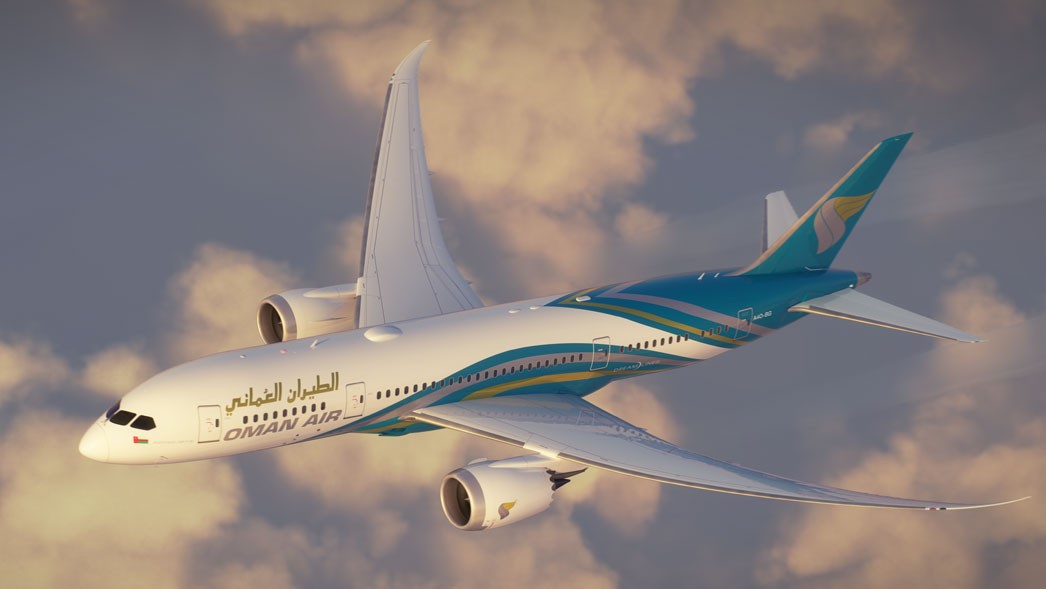 I loved visiting Oman in 2018 (an epic trip booked with my Aeroplan points by the way), it's truly a country worth discovering.
One of my favorites and one of the safest countries in the world, perfect for those who want a culture shock but think the whole Middle East is dangerous because the media said so!
And by the way, ny knowledge of the country made me win a little quiz at the Air Canada media event for the unveiling of the new partner, which gave me the valuable Aeroplan 75K Elite status as a prize.
I'll talk more about the elite program in the full Aeroplan guide coming soon, I'm getting off-topic now.
Anyway, Oman Air joins Etihad and Gulf Air as non-Star Alliance partners in the region for Aeroplan. That upcoming guide will also include a nice map that shows you all the partners according to their geographic region!
Oman Air is a pretty big carrier in this region, with a fleet of 51 aircraft and 50 destinations. That gives us a lot of new possibilities.
Air Mauritius addition
Next, the other newcomer is Air Mauritius. The flag carrier of Mauritius, the Indian Ocean island nation, is based in Port Louis (MRU).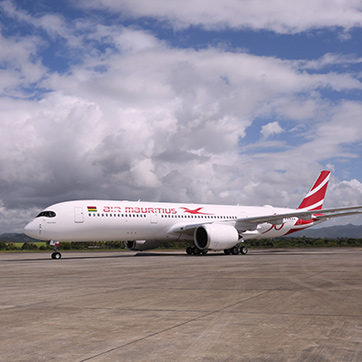 It's a very small airline, with a fleet of only 9 aircraft and just 22 destinations.
But it adds a great option for those who want to travel to this pretty remote part of the world, which is not well served by airlines in the 3 global alliances and therefore difficult to access with airline points.
Air Mauritius also has several surprising long-distance routes, operated by very modern Airbus A350s.
Booking examples with Oman Air and Air Mauritius
As with all Aeroplan airline partners, you can find flights directly on the Air Canada website or their app. It's always easier if you book in advance or are at least a little flexible on dates.

The 2 new partners are located in the Atlantic region of the Aeroplan award charts, which means you can find some incredible sweet spots, especially for short-distance flights that often cost a lot of money in those countries.
Let's say you want to visit Mauritius and Madagascar. The flight between the 2 islands costs only 7,500 points! An incredible deal.


Especially when you compare it to the cash price.
This same one-way flight costs $324!

So that gives you an exceptional value of 3¢ per Aeroplan point, which is twice as much as our (always conservative) Flytrippers Valuation of 1.5¢ per Aeroplan point.
(And the value is even better for roundtrips since the fixed fee of $39 per partner booking will be spread over 2 flights instead of just 1 as in my example.)
Anyway… that's the beauty of variable value awards: they offer the potential for outsized value and unlimited value!
For Oman Air, it's the same thing.
Let's say you too want to visit Oman, maybe while you're in Dubai… but you don't want to drive. Why not take this short flight for only 7,500 points there too?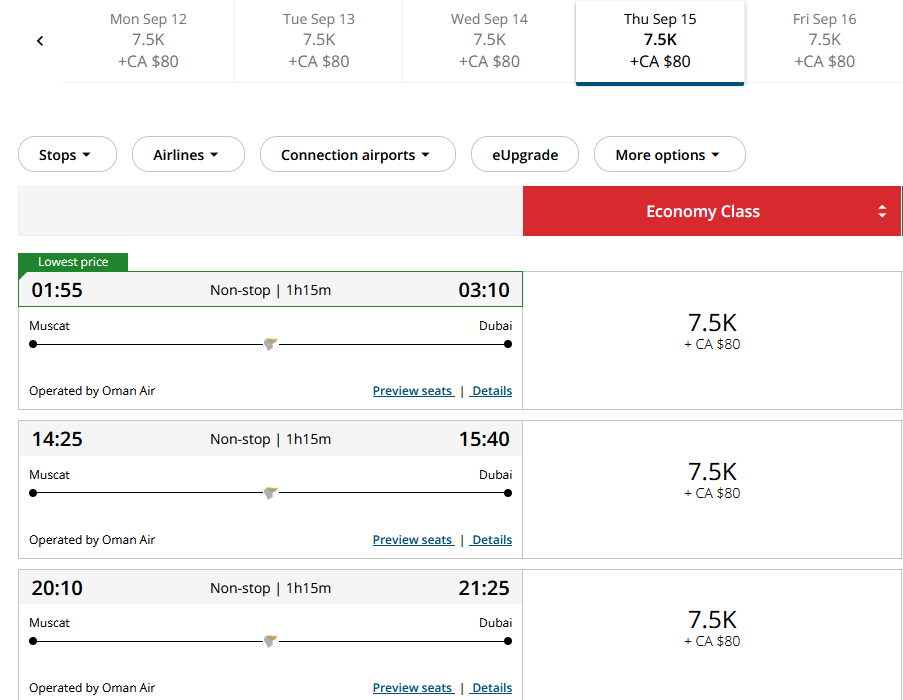 In cash?
It's $366 (although, unlike the first example, in this case, there are other airlines that are cheaper than that in cash, so it's not really as good a value for your points).

Anyway, you get the idea.
This is a good example of one of the great uses of Aeroplan in general: Buy a really affordable deal on our cheap flights page and then move around thanks to Aeroplan sweet spots for many short-distance flights, in many regions!
It almost makes me want to go back to Oman with my points while I'm in Dubai in May thanks to the crazy $190 roundtrip deal from Montreal we shared with you (part 2 of the article is coming soon too).
(But I may also just stay in Dubai because I want to discover that city for more than 3 hours this time, because it's Expo 2020 (sic), and because there's a Marriott category 1 hotel in Sharjah nearby so it'll cost me $0 in lodging for my trip once again!)
Other recent additions
Aeroplan is really on a roll, having added a lot of very cool and unique non-Star Alliance partners.
In the last few months, they've added:
Etihad (UAE)
Azul (Brazil)
Vistara (India)
Air Serbia (Serbia)
Air Dolomiti (Italy)
Virgin Australia (Australia)
Gulf Air (Bahrain)
And as Mark Nasr, AC's senior vice president, told me at Aeroplan's July 2020 presentation event, we should expect even more additions.
Want to get more content to learn how to earn free travel?
Summary
Aeroplan is the best rewards program for Canadian travelers, in part because of its many partners (no other program in the world has as many). And they just added 2 more. More options for your points!
What would you like to know about Aeroplan? Tell us in the comments below.
See the deals we spot: Cheap flights
Explore awesome destinations: Travel inspiration
Learn pro tricks: Travel tips
Discover free travel: Travel rewards
Featured image: Oman (photo credit: Katerina Kerdi)
Advertiser Disclosure: In the interest of transparency, Flytrippers may receive a commission on links featured in this post, at no cost to you. Thank you for using our links to support us for free, we appreciate it! You allow us to keep finding the best travel deals for free and to keep offering interesting content for free. Since we care deeply about our mission to help travelers and our reputation and credibility prevail over everything, we will NEVER recommend a product or service that we do not believe in or that we do not use ourselves, and we will never give any third-party any control whatsoever on our content. For more information on our advertiser disclosure, click here.
Share this post to help us help more people travel more for less: