Changes to the Aeroplan Terms and Conditions were recently announced, and it seemed to make a lot of people react strongly. But I want to reassure you right off the bat: it's really not the end of the world.
So you can take a deep breath. No, these changes are not positive, but they're not dramatic either (except for some people who were overdoing it a bit and getting several Aeroplan credit cards in the same year).
I was able to discuss this with Mark Nasr and Scott O'Leary, Air Canada's VPs in charge of the Aeroplan program, who were on a panel at The Travel Summit — a major travel rewards event I was speaking at — to get a little more details about this.
Let me start by explaining the changes.
Description of what's changed
First of all, section 6 of the Terms and Conditions is insignificant. This change only makes official something that was already common practice, which is that if you earn Aeroplan points with a partner, it has to go to the Aeroplan account in your name, not in someone else's name. So nothing new, but it's just now been put in writing; legalese stuff.
Second, section 10 is the one that caused a lot of commotion, the one that will limit the number of welcome bonuses. Of course, the key to travel rewards is to earn multiple welcome bonuses that give you tens of thousands of Aeroplan points at once.
To be clear, this change only affects Aeroplan credit cards, not cards that earn Amex points that can be transferred to Aeroplan (which have the biggest welcome bonuses, by the way).
That's one of the main reasons why this isn't the end of the world. Our upcoming Aeroplan guide will cover everything you need to know about how to keep earning points easily, with a simple strategy to follow. Don't worry.
Basically, Aeroplan doesn't want you to earn more than one welcome bonus per Aeroplan card "tier" in a short period of time anymore. They don't define that period of time formally, and the Terms and Conditions are extremely vague and broad obviously, as lawyers love to make them.
The Aeroplan program is unique with so many different partner banks.
For example, they don't want you to get a welcome bonus on the Amex Aeroplan Card and the CIBC Aeroplan Visa Infinite Card within a few months, because they're the same tier.
You can have cards in the same tier at the same time (one of the VPs told me he has an Aeroplan card on the Amex network and an Aeroplan card on the Visa network), no problem. The issue is getting multiple welcome bonuses within a short period of time.
You can also get a welcome bonus within a short period of time on a core-level card and a welcome bonus on a premium-level card since they're different tiers.
There are 4 Aeroplan card tiers:
Basic-level cards (no annual fee)
Core-level cards ($120 to $139)
Premium-level cards ($599)
Business cards
Currently, 3 banks issue Aeroplan cards (they all have a card in each tier, except Amex which doesn't have a basic card but doesn't require having a business to get their "business" cards unlike the other banks):
Amex already makes it so you can only get the welcome bonus once per card anyway, while CIBC and TD are much more generous (it was easy to get them regularly on the same cards).
Now, Aeroplan adds stricter limits, per Aeroplan account instead of per bank.
According to an email already sent to people who had excessively abused these welcome bonuses, the issue is multiple bonuses on the same tier of Aeroplan cards "within a 12-month period."
Discussion with Air Canada VPs
Since I've known them for a few years, I asked the VPs directly about that 12-month period.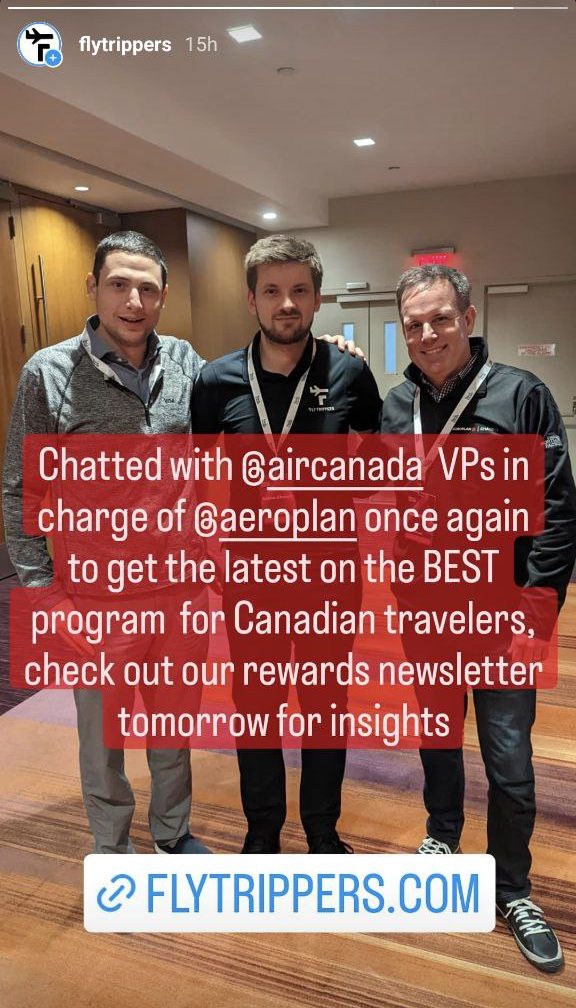 Obviously, they can't give a more precise definition of what that period of time is, which isn't defined in the terms and conditions, but reading between the lines it seems to me that even 12 months might be a bit too short of a time period to get another welcome bonus on a same-level card.
So I for one will either try again in 18 months to test it out or wait on data points to come in, which I'll share with you of course.
Anyway, those who went at it too hard and really abused a lot are the ones targeted by this. He told me that textually.
Even with my ≈ 10 new cards a year total, I'm not worried at all, because I don't overdo it all. That's very few cards compared to so many other people. Some people go overboard and apply for 5 Aeroplan cards of the same tier in a few months. I mix it up and get other types of points and cards since there are so many.
I've always said that travel rewards are a marathon, not a sprint. You don't want to alienate banks (by canceling a card BEFORE you've had it for a year for example), because getting banned by banks will cost you literally thousands of dollars in free welcome bonuses in the future.
It doesn't make sense to me, as I always have a long-term view. I don't want to alienate Aeroplan either since it's literally the best rewards program in Canada.
How you can still get tons of Aeroplan points
If you get an Amex Aeroplan Card and cancel it at the end of your 1st year (again, never before that!!!), then after a few months get a CIBC Aeroplan Visa Infinite Card, and then a TD Aeroplan Visa Infinite Card 18-24 months later, and then go back to CIBC and so on… it shouldn't cause a problem.
To be continued. We'll get plenty of data points and testimonials as I said.
Even at 24 months, that'll still give you lots of points.
Not to mention that you can add premium cards to the mix since they're a different level. That's plenty of points.
And as mentioned, there are still tons of Aeroplan points to go around with cards that aren't Aeroplan: the Amex Cobalt Card, the Amex Gold Card, the Amex Platinum Card, and the Amex Green Card. Then there's the Amex Business Edge Card, the Amex Business Gold Card and the Amex Business Platinum Card (which don't require you to have a business, mind you).
And after that, you can get all those 7 cards in the name of your travel buddy. And all your friends too 😉!
The appeal of getting friends and family has certainly increased. Get them to apply for cards in their name, which you can link to your shared Aeroplan "family" account if they're not interested in getting free travel through travel rewards. Give them a little something in return to thank them, and enjoy their welcome bonuses.
Anyway, yes, we'll have to go a little easier on cards with the word Aeroplan printed on them, clearly. But not stop completely. And it doesn't change anything for all cards that earn Amex points, which can be transferred to Aeroplan. And it won't change anything either for HSBC Rewards, BMO Rewards, CIBC Aventura, RBC Avion, Scotia Scene+, British Airways Avios, WestJet, AIR MILES, etc.
We'll help you get plenty of free travel easily, don't worry!
Want to know everything about travel rewards?
Summary
The recent changes to the Aeroplan Terms and Conditions shouldn't have too much impact on you if you plan your travel rewards strategy well and don't overdo it.
What would you like to know about the Aeroplan program? Tell us in the comments below.
See the deals we spot: Cheap flights
Explore awesome destinations: Travel inspiration
Learn pro tricks: Travel tips
Discover free travel: Travel rewards
Featured image: Air Canada B737 MAX (photo credit: Wikimedia Commons)
Share this post to help us help more people travel more for less: