If you want to maximize your free travel, there's always plenty of relevant news, promotions, and changes to know about in the world of travel rewards. We want to keep you in the loop so we'll be covering them on a more regular basis (that will also make the updates shorter than this one).
I want to be clear: this is just a brief overview of the many topics while we prepare all the details and while we prepare many more basic guides and in-depth tips coming very soon (sign up for our free special newsletter about travel rewards).
Also coming up, we're hiring a new full-time travel rewards writer! And another full-time travel rewards enthusiast to assist us in helping you enjoy even more free travel, including helping us answer all the questions we get by email.
Lately, we've been focused on making sure as many travelers as possible were taking advantage of can't-miss, amazing deals (given that the deals that ended in late September were crazy good).
So, for this update, I'll just briefly touch on a few newsworthy topics to at least get you up to speed (and I've dropped some useful more general basic notions throughout) and we'll have more content on how to maximize this summer's cards in the next update.
I strongly encourage you to check out the titles of each update in this table to go see only the ones you're interested in!
1. New edition of our webinar for beginners
Back by popular demand! We're hosting another free travel rewards webinar designed specifically for beginners! The most lucrative hour of your year.
It'll take place on December 6, at 9 PM.
You need to reserve your spot, but don't wait too long; spots are limited so we can answer almost every question live afterward.
As a comparison, the travel rewards event I was speaking at this weekend cost $349 for attendees, on top of your transport and lodging in Toronto.
In just 1 hour, we won't give you as much info as a 2-day convention of course, but you'll get all the most important things to get started.
Worst case scenario, all you've lost is 1 hour, literally — it's free.
Best case scenario (and I can tell you this is what will happen, based on the 1000+ travelers who've attended all our previous editions), you'll regret not having known about this before!
2. Unique opportunity to travel for a living
As mentioned in the intro, Flytrippers is looking for a traveler who knows travel rewards to fill our Travel Rewards Assistant / Community Moderator position.
Basically, we want someone to help us with everything related to this wonderful world. There are no particular requirements, you just need to know travel rewards. Although basic bilingualism is required for this particular position.
You can read the details here.
It's 100% remote, so you can be a nomad and travel full-time or work from home and travel whenever you want too.
If you want to join our team of travel enthusiasts, send us your resume! Or share this with your friends who love travel rewards.
3. Changes to Aeroplan program terms and conditions
First of all, everyone can take a deep breath. Yes, Aeroplan is making changes to the program's fine print, but no, it's not the end of the world at all.
These aren't positive changes, but they're not dramatic either (except for those who went a bit excessively and who, in the same year, got many Aeroplan credit cards specifically — that does not include cards that earn Amex points of course).
I was just chatting with Mark Nasr and Scott O'Leary, Air Canada's VPs in charge of Aeroplan who were part of a panel at The Travel Summit — the event I was speaking at this weekend — to get a bit more details.
I wrote a complete post on this to explain what changed and a teaser of the new strategy with the new terms and conditions, since I wanted to give you as much info as possible.
4. Surcharges for credit card payments
While we're on topics that many people have overreacted to, let's talk about the fact that as of this month, merchants can (after an elaborate process, not overnight) implement a surcharge for credit card payments.
If you live in Québec, it's illegal for merchants to do that in the province. If you live outside of Québec, there's no need to panic either.
Very few merchants have indicated their intention to do this even after a few weeks. Telus is the main major company having expressed such intention (I highly recommend you switch to Rogers or Bell if you're not bound contractually anymore).
Maybe things will change, but it would be frankly very stupid to miss out on all the rewards you can get right now just because something might change down the line. If something does change and plenty of merchants start charging this fee, we'll reevaluate as we go along.
But there's no indication that it will be widespread. So there's really nothing to worry about now.
If anything it should just motivate you to be even more serious about earning a ton of rewards now just in case! The best time to earn rewards is always yesterday! You should always strive to get more, it's so easy.
5. Groceries: reminder about the 10X or 5X Amex points promo
As mentioned in the guides on the 3 Amex cards that had crazy good deals this summer, the 10X points (or 5X points) promo does apply to grocery stores too (not just restaurants and bars).
But since we received a lot of questions about it, here's a short explanation of how that works.
I can even show you my own statement for those who want to see it with their own eyes and don't believe us, even though it was stated very clearly and even though it was the exact same promo as last summer.
One of the cards I got this summer is the American Express Aeroplan Card (since I already have the American Express Platinum Card for unlimited access to airport lounges and had gotten the American Express Aeroplan Reserve Card last summer).
So in my case, the promo I got is 5X the points instead of 10X, but even with 10X, it obviously includes grocery stores too.
Here's the only grocery store expense in my last statement, $109 at Metro. It shows up in the '1 point per dollar' section obviously, since that's the basic earn rate on groceries with this card.

I also have 2 restaurant expenses for $55 total. It shows up in the '1.5 points per dollar' section since that's the normal multiplier rate for restaurants on this card.
(I love pizza, but I wouldn't have eaten pizza 2 days before if I had known my friends would choose a pizza place for dinner on Friday, okay! 😂)

Very simple so far, no?
It's also that simple for the bonus.
In the bonus section right below that regular breakdown, you can see:
4X bonus points on $109 spent on grocery stores (436 bonus points)
3.5X bonus points on $55 spent in restaurants (192 bonus points)

So:
Why 4? Because 1 base point plus 4 points equals 5 points (the promo's 5X the points)!
Why 3.5? Because 1.5 base points plus 3.5 points equals 5 points (again, the promo's 5X the points)!
So yes, as we've been saying since the 1st day of this summer's incredible offers, groceries are indeed included in the 10X/5X promo, no worries!
6. Download our guides for this summer's cards for free
We created free ≈ 30-page guides ou can download instantly to help you get started, if you're among the many who took advantage of deals on 1 (or more) of the 3 cards with the incredible welcome bonuses that ended September 20th.
Here's the link, as it seems many people didn't receive or download it:
These guides answer at least 95% of the questions we're asked via email about this summer's cards and many other related topics.
(Until we hire a new team member to help us catch up on all the many questions we have to answer — we'll answer everyone, but there are a lot of questions so it'll take a bit more time still!)
7. Reminder about our free checklist
Many of the hundreds of questions we received are also very basic things that are covered in our free checklist for when you apply for a new card.
It's designed specifically for beginners and designed specifically to help you with questions about getting new cards. It has lots of important information.
Just to give you one example, we probably received 50 emails from travelers who took advantage of a welcome bonus offer and are surprised that the offer details aren't written anywhere.
For all issuers and all cards… the welcome bonus offer details have never been included in what you receive. Never. It's been that way for as long as I remember — and I've been doing this for over a decade.
That's why we're a bit pushy with our free checklist because you'll find a lot of useful information in it. Like how it's important to know that and always to take a screenshot of the welcome bonus offer you're taking advantage of.
You can't know this if you don't know. That's normal. That's why we made this checklist.
We've put it down in writing for you so you don't ever have to think about any of this. Using the checklist every one of the many times you should apply for a card. It will make everything much easier.
8. Product purchases: reminder about the basics of basics
Amex has started sending out their flyers of what you can buy with your points and Aeroplan and all the programs are going to be focusing on this until Christmas because it's obviously the worst use of points.
It costs them a fraction of the price, so they're laughing their asses off. There's a reason they always insist on this awful idea of using points for electronics, appliances, other crap, or gift cards.
So I'll say it again because it's vital: NEVER use your rewards for anything other than travel. It's not complicated!
Many people have made this mistake in the past, it's a classic one.
They just didn't know. But now that you do, it makes absolutely no sense to do this, unless you specifically want to have the least value possible for your points, of course.
Until we have our ultimate guides to rewards programs (for Amex and Aeroplan) ready, this is the easiest way I can explain it: using Amex or Aeroplan points for other things than travel often results in a value of 1¢ per point at best (often even less than 1¢ 🤦).
Just by making the slightest effort to use them the right way, you can get a value of 1.5¢ per point with travel: that's 50% more value… 50%! That's huge.
And the savviest travelers can even easily get a value of 2¢ per point by using them well, so DOUBLE the value…
So unless you absolutely want to obliterate the value of the most valuable points out there (Amex and Aeroplan points), ignore all offers to use points for junk that puts more money in the pocket of reward programs instead of getting the maximum value for yourself.
Especially with the new Aeroplan terms and conditions.
9. RBC to Avios transfer bonus
The RBC Rewards program (recently officially renamed Avion Rewards) is offering a transfer bonus to the British Airways Avios program (yes, Avios and Avion are similar, but they're different words and therefore different programs).
This is a 30% transfer bonus. Instead of the regular 1-to-1 transfer rate, you'll get 1.3 Avios points per RBC Avion point transferred.
There's one thing to know about RBC, though: it only applies if you have the RBC Avion Visa Infinite Card (and not the more basic versions; there are actually 2 new RBC cards which I'll introduce in our next update).
The transfer bonus is in effect until November 16. This means you could take advantage of it even if you don't have RBC Avion points yet.
That's because of the RBC Avion Visa Infinite Card's current record-high welcome bonus, which gives you most of the points upon approval, with no minimum spend required! That's the highest offer ever on this card and the highest offer currently in Canada (excluding premium cards).
The Flytrippers Valuation of the full welcome bonus is ≈ $780, but if you were to apply now and transfer the first portion of the bonus (35,000 RBC Avion points) to Avios with the 30% transfer bonus, its value would increase by ≈ $158.
That would mean a Flytrippers Valuation of ≈ $938, which is absolutely phenomenal! With just 1 card!
I just got the RBC Avion Visa Infinite Card once again (if you want lots of easy points, RBC is very generous and gives you a welcome bonus yearly if you cancel your card after 1 year and then get it again), and I had my 35,000 points from day 1. So you could transfer them to Avios quickly with the transfer bonus.
Be careful though, you have to know how to maximize the Avios program, which is much more complicated than Aeroplan. All points transfers are always one-way.
But just to give you an example, the 35,000 RBC Avion points would give you 45,500 Avios points, enough for 2 roundtrip flights from Toronto to Miami (direct flights on American Airlines). And let me remind you that this is just part of the welcome bonus: you'd also later get another 25,000 RBC Avion points (so 25,000 Avios points without a transfer bonus; or you can wait for the next one, it pretty much comes back every year) after reaching the minimum spend requirement, which is another roundtrip flight from Toronto to Miami.
The RBC Avion Visa Infinite Card's record-high offer has just been extended, so we'll have plenty of content on the card as well as on the Avion and Avios programs in the next update.
If you're a Habs fan who's upset that RBC is desecrating your team's uniform, take advantage of the offer and take ≈ $938 of their money! And if you're a Habs fan who wants to support RBC because RBC supports the Habs, take advantage of the offer too! Welcome bonuses are truly a win-win situation!
10. Tip to find a NEXUS appointment faster
It's not related to travel rewards directly, but there are plenty of cards that come with a NEXUS fee reimbursement as one of the card benefits!
Being a NEXUS member is simply a must for savvy travelers. I shared some videos on Instagram last week to show you how much time I saved again on my way to a music festival in the US.
Our ultimate guide to the NEXUS program is quite comprehensive, but the sequel and full video version will be coming very soon.
So in the meantime, we have something for those of you who reached the stage of getting a NEXUS appointment.
I wanted to share a pro tip so you don't wait months for availability (we talked about it in our last live Q&A video; we'll do another one soon).
So how do you do it?
Just follow the Twitter bot for the major NEXUS border center nearest you.
Here are links to the Twitter bot for Champlain (NY), Niagara Falls (NY), Detroit (MI), and Blaine (WA). It automatically finds available appointments and allows you to get one quickly if you don't want to wait! There are plenty of other NEXUS centers at the US border of course, but those are the main ones.
For example, this Thursday, the bot found an appointment for next Friday in Champlain (the one closest to Montreal)!
NEXUS appointment available on 11/4, 2022 (Friday), 2/22, 2023 (Wednesday), 2/23, 2023 (Thursday), and additional dates.

Info is current as of 3:23 PM, Pacific Time.

— NEXUS Appointment Bot – Champlain, NY (@nexusbot_champl) October 27, 2022
I already mentioned how NEXUS is a good example of such a simple tip that unfortunately nobody knows about (one of many examples).
The bot is another one: everyone says it takes months to get an appointment, when in fact you could get one next week… But again, you have to know the pro tips! That's what we're here for!
There are also bots for all Canadian airports, for when the service is available again. Minister Champagne says it should be resolved by December! (I was actually with him recently for my airport development hobby, I wish I had asked him about that!)
And to all those who say getting NEXUS right now is too long of a process and want to wait to apply, that just makes no sense. You're still better off applying as soon as possible. If you had done it a few months ago, it would have been all set up by now. Don't do that mistake too.
11. Even more new airline partners for Aeroplan
As part of the insights I got from the Air Canada VPs' keynote address at this weekend's conference, they have confirmed that new airline partners will be announced before the end of the year!
That's partners, plural.
If you attended our free Aeroplan webinar, or know the basics (if not we'll have you covered very soon), you know that's amazing news since airline partners are the key for those who really want to maximize the program. Aeroplan already has more than any airline program in the world, but at least 2 more are coming!
You can expect at least one to be in Asia, but we'll know exactly who soon enough.
Update: The 2 new Aeroplan partners were just announced.
12. New Aeroplan HotelSavers program
We'll obviously dig deeper into this very intriguing new feature (as soon as the next update), but Aeroplan is once again innovating with something unique.
During our Q&A session on the new program back in July 2020, Air Canada's Vice President of Loyalty told us that they were working on something unique for hotels, and it was true.
In short, Aeroplan HotelSavers is a way to use Aeroplan points for hotels instead of flights. Generally speaking, we always suggest using airline points for flights and hotel points for hotel stays, as that's what gives you the most value.
This new custom feature honestly doesn't really seem to change that, at first glance. I searched for a hotel this week, it's a very small sample size because I'm crazy busy, but it gave less than 1¢ per value.
That's absolutely terrible, do not do that if you want to maximize. I met an Aeroplan employee in charge of this feature this weekend and she did say my sample was unlucky and the value is better than that on average.
Obviously, like all variable-value rewards, it varies.
We're preparing a detailed analysis and ultimate guide to the Aeroplan program for you, since many of you took advantage of this summer's offers, but we wanted to tell you about this new feature now.
We'll have to see if the value is really that low across the board. It sure provides more flexibility, but flexibility almost always comes with a lower value. That's life, and that's certainly the world of travel rewards.
It obviously fills a big gap in Canada, where we only have the Marriott Bonvoy Amex Card and the Marriott Bonvoy Business Amex Card for hotel rewards (while in the US, they have Hilton, Hyatt, IHG, Wyndham, etc.).
We'll get back to you shortly on that, and if you want, you can check out the prices in the meantime.
13. Transfer bonus from hotel programs to Aeroplan
There's a 20% transfer bonus from hotel rewards programs to Aeroplan, which applies for 9 of the 10 hotel partners (Marriott Bonvoy is the only one excluded).
Since it's pretty tough to earn a significant number of points for many hotel programs because there are so few hotel credit cards in Canada, it can be interesting to empty some of your point stashes that you may have built up with the odd stay paid with cash here and there.
Small balances are not very useful in minor hotel programs, so you'll at least be able to use them as very valuable Aeroplan points.
For example, let's say that before you knew you could use the Hotels.com Rewards program to get 10% back on any hotel regardless of chains, you booked an Accor hotel with cash and now have 4,000 points. That's not enough to get anything interesting, but you don't want to pay for another stay at an Accor hotel with cash to earn more points either. You can at least add 2,400 Aeroplan points to your stash with a transfer.
The transfer bonus is valid until November 13. As always, you can easily transfer points online and you must initiate it from the program where your points are currently held, i.e. the hotel programs.
Here are the transfer rates with the 20% bonus:
However, you have to transfer a certain number of points at a time for 7 of these 9 programs, so it doesn't work for very small point balances:
We'll have a lot more content on how to maximize rewards on lodging soon, since we've been talking a lot about the air component lately.
14. Marriott's seasonal global promotion
You won't earn a lot of points by traveling, you'll earn them with your credit cards (and not with your regular credit card spending; with credit card welcome bonuses).
But unlike flights paid in cash, hotel stays paid in cash can sometimes give you a good earn, thanks in part to seasonal global promotions.
Global promotions are promos hotel chains usually have (almost) every season to further reward you for stays paid in cash.
If you need to book hotels between now and December 15 and Marriott happens to be cheaper with cash than the required points' value (which happens a lot; again, they're variable-value rewards), Marriott's current seasonal global promotion is better than the last few.
At least if you're planning short, inexpensive stays. And several of them.
Marriott's current promo gives you 2,000 bonus points (worth ≈ $18) per stay, regardless of how long you're staying. So it gives you a nice discount if you book just 1 night, especially if it's not too expensive (obviously, it's easier to do that if you stop traveling to expensive countries where everyone is always traveling).
But that's not all: if you have the Marriott Bonvoy Amex Card (it's the only card every traveler should absolutely have), you can also get another 2,000 bonus points per stay for each new brand you stay at during the promotion (Marriott has 30 different brands).
That's a total ≈ $36 bonus per night if you're planning 1-night stays to maximize everything, as I love to do to get lots of points. In both cases though, the bonus only starts from the 2nd stay and the 2nd different brand.
Of course, this is in addition to the 11 points per USD you earn as a Silver Elite member (a status Marriott Bonvoy Amex Card holders automatically earn) or the 12.5 points per USD Amex Platinum Card holders earn with their Gold Elite status.
And, in all cases, it also adds up to the 5 points per CAD you earn when paying with your Marriott Bonvoy Amex Card.
To give you an example, my night at the Moxy New Orleans Downtown/French Quarter for my credit card conference in late September, which cost US$91 plus tax (US$107 or ≈ C$152), gave me 6,853 points in total. That's ≈ C$62, or 41% back on my expense. That's pretty hard to beat.
We'll have more details on the seasonal global promos shortly, but at least you can register for the promo in a few clicks via the "Promotions" tab in your Marriott account.
As a reminder, registration is always mandatory for seasonal hotel promos and you should always do it just in case. The deadline to register for the promo is often different than the deadline for the promo itself too (earlier), as is the case with this one.
15. Marriott Bonvoy to add a 31st hotel brand
As you probably know, Marriott Bonvoy is the best hotel rewards program for Canadians by far.
There are already 30 different Marriott hotel brands. There will soon be a 31st.
Marriott announced its acquisition of the City Express chain, which has 150+ hotels mostly in Mexico (but in 3 other countries as well), for US$100 million.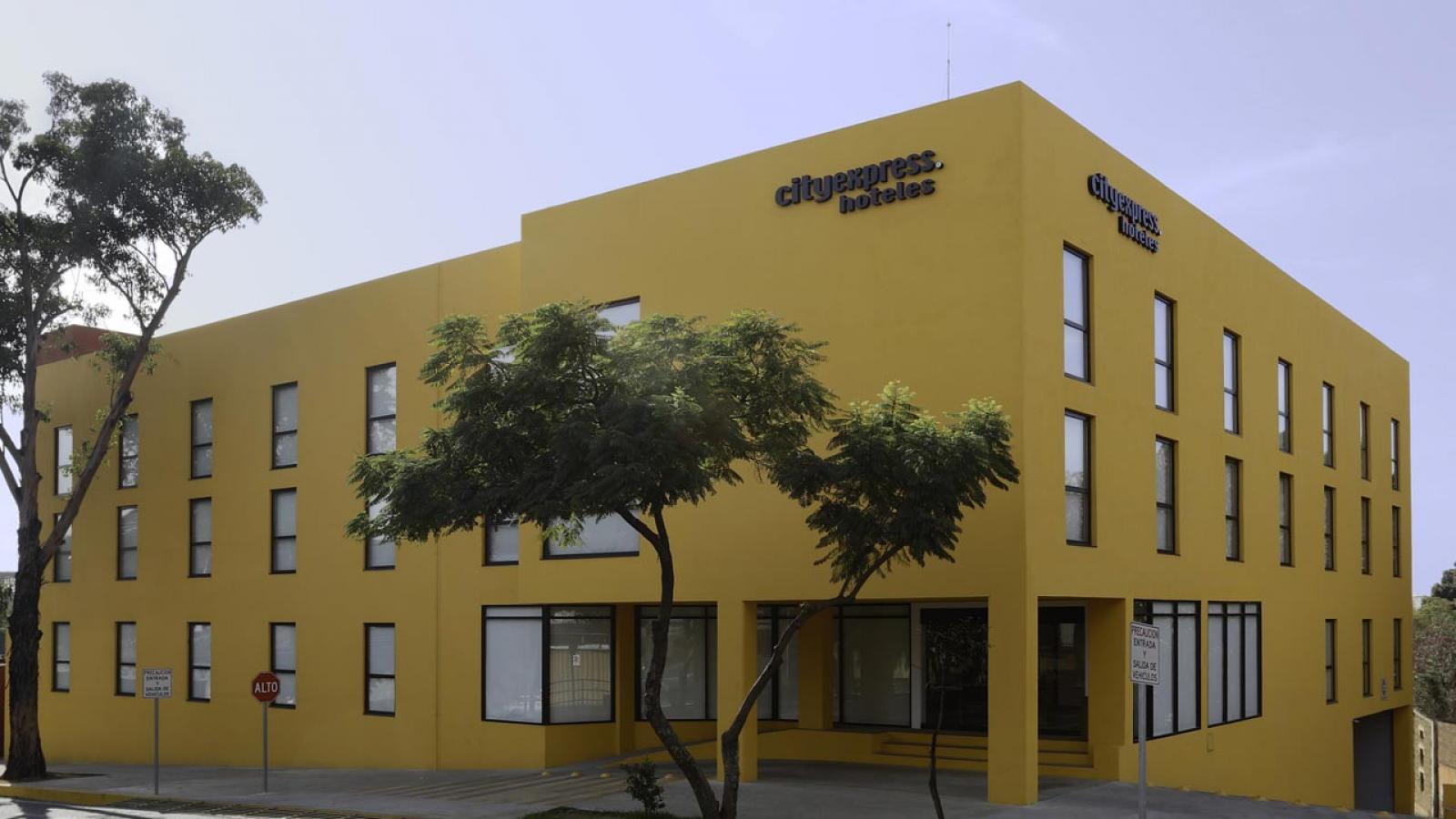 Despite being the largest hotel chain in the world (by number of rooms), Marriott has no brand in the budget segment.
City Express hotels are in the midscale market segment — where Marriott already has a strong presence — but more in the lower midscale.
Marriott describes this acquisition as its 1st foray into the affordable midscale segment. So it looks like City Express will be positioned as the least luxurious of Marriott's 31 brands.
This means that some hotels will probably require very few points per night.
Obviously, this will be much more interesting for people who want to travel authentically in Mexico, not in artificial tourist resorts. It adds plenty of Marriott options in cities where there probably weren't any, since City Express by Marriott (the new brand name) is present in 75 Mexican cities.
City Express hotels, as you may have guessed from the name, are located in cities. Practically speaking, it doesn't really seem that interesting, except maybe for people who really want to experience local life in Mexican cities. Let's see what the prices look like once the acquisition closes.
16. Marriott's transfer rate for 3 airline partners has been lowered
Transferring Marriott points to airline partner programs usually provides very low value, except in the few specific cases we mention in our guide to the Marriott Bonvoy program.
Generally, you get the best value for hotel points by using them at hotels (and you get the best value for airline points by using them with airlines).
As a reminder, Marriott has 39 airline partners. The regular transfer rate is 3 Marriott points for 1 airline point. However, there's a permanent bonus if you transfer 60,000 Marriott points: instead of only giving you 20,000 airline points, you'll get 25,000 (effective rate of 3 to 1.25 or 2.4 to 1, if you prefer that format).
That's still pretty terrible because 60,000 Marriott points have a Flytrippers Valuation of ≈ $540 (which can actually get you 10 nights completely free in Bali and a few other destinations).
On the other hand, 25,000 Aeroplan points, for example, have a Flytrippers Valuation of ≈ $375 (which could actually get you a medium-distance roundtrip rewards flight from Toronto to Mexico).
In short, what's changed is that the bonus is no longer available for 3 partner programs: American Airlines AAdvantage, Delta SkyMiles, and Avianca LifeMiles.
So it doesn't change much for most people.
You can still transfer RBC Avion Rewards points to the AAdvantage program and American Express points to the SkyMiles program, and transfer rates are already much better (not that it's often a good deal — it's not, those aren't great programs). The LifeMiles program is a little more niche anyway.
17. Get 10X the points on hotels with the Scene+ program
The Scene+ program is another one we'll cover in much more detail, especially since Sobeys and related grocery stores are switching to this program to replace AIR MILES.
This promo giving you 10X the points is open to everyone since you can create a free account with Scene+ without a card, but as a reminder, there are 3 very interesting Scotiabank cards that earn Scene+ points:
All 3 are among the few cards with no foreign transaction fees and we'll have reviews and videos on all 3 in November.
But I digress. The Scene+ program is currently offering 10 points per dollar on hotel reservations made on the Scene+ platform, powered by Expedia.
Essentially, it's just like any other hotel booking site. So you won't get your elite benefits and you won't earn points with the loyalty program, so for Marriott hotels for example, it's not very interesting.
Getting 10 Scene+ points is like getting 10% back since they're fixed-value points.
So, even with the program's best-ever promo, it just matches the return you always get when booking with Hotels.com, which always gives you the equivalent of 10% back. That's why the Hotels.com Rewards program is the best for all hotels, except Marriott.
But since it's currently both 10% and that Scene+ points can be applied to any travel expense (including flights), of course during this promo, they're better than Hotels.com Rewards, which can only be applied to hotels.
The Scene+ promo ends on November 13, for stays through March 31, 2023.
Remember that in all cases, the rewards are in addition to those earned on your credit card. Use a card for which you're unlocking a welcome bonus obviously, or one that has a multiplier rate on travel, like:
18. IHG status promos
The Marriott Bonvoy program is the best for Canadian travelers by far, especially since you can earn elite status automatically with credit cards.
If you want to earn status with another chain, IHG (one of the biggest in the world, with 17 brands including Holiday Inn and Intercontinental), there's currently a promo offering you a shortcut to Gold status after just 2 nights and to Platinum status after just 5 nights.
You have to register for the promotion and your stay must be before December 31.
To maximize your IHG stays for this status promo, register for their global seasonal promotion as well, which gives you either:
2,000 bonus points every 2 nights
10,000 bonus points every 4 nights
If you have the American Express Aeroplan Reserve Card, you can now get Avis President's Club elite status for car rentals, with no end date mentioned in the terms and conditions. In comparison, the Amex Platinum Card gives you elite status with Hertz every year as a permanent card benefit too.
Aeroplan Super Elite and 75K elite members can also earn Avis President's Club elite status, while Aeroplan 50K, 35K, and 25K elite members can earn Avis Preferred Plus elite status.
Follow the steps on the offer page.
20. Lounge access for Aeroplan Elite 35K members ends
If you're an Aeroplan Elite 35K member, unlimited access to Air Canada's airport lounges (Maple Leaf Lounges) will no longer be part of the benefits of this status level as of June 1, 2023 (you'll still get your 2 annual passes though, you can use them for yourself instead of sharing them).
Of course, anyone can access these lounges with the Amex Aeroplan Reserve Card. Air Canada is surely making this change to encourage elite members to get a premium card (and to make the lounges a little more exclusive and a little less crowded, of course).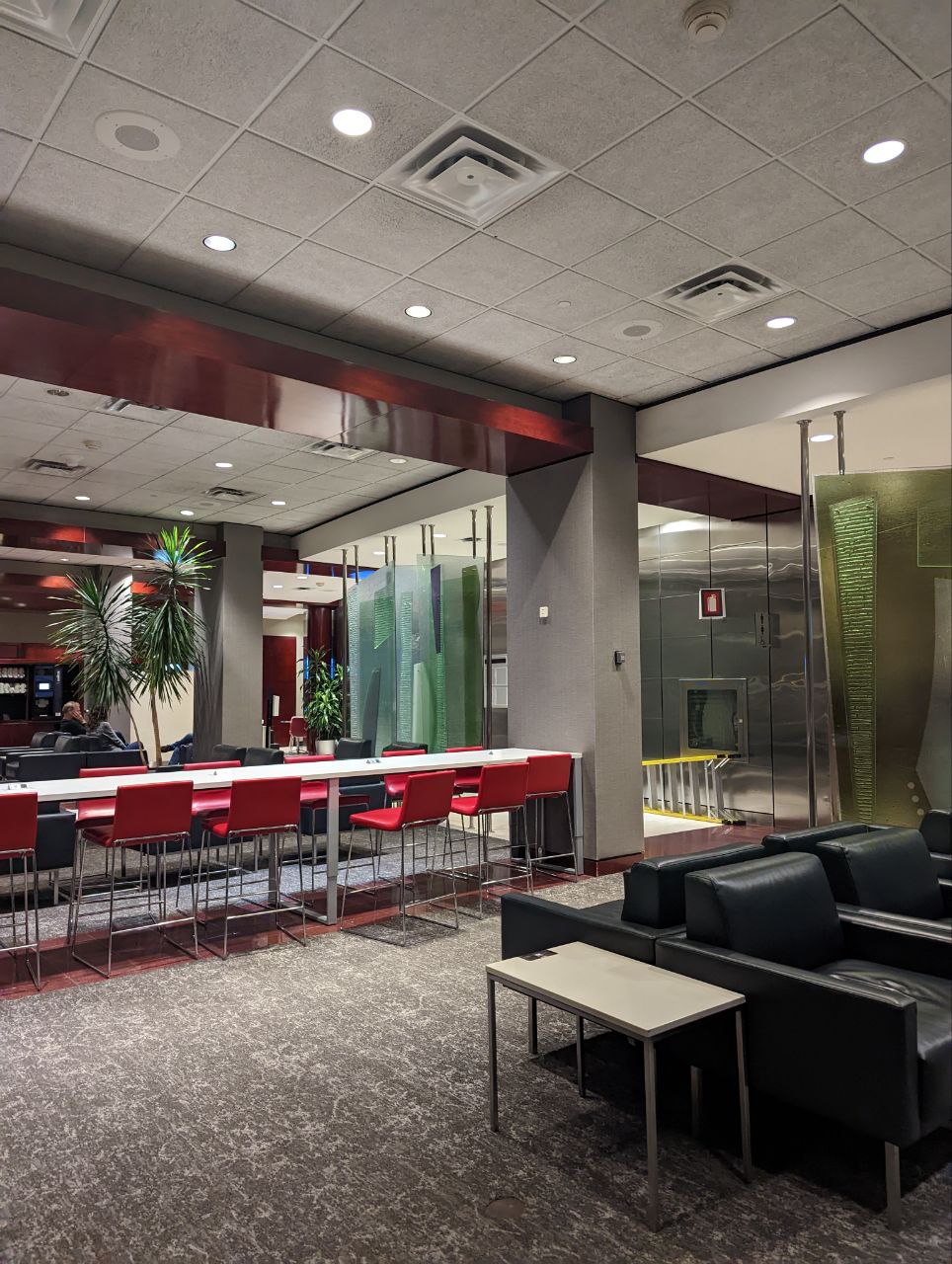 Unlimited lounge access remains unchanged for Elite 50K status and above.
To make up for the loss, Elite 35K status will come with a few new benefits as of January 1st: 15 eUpgrades instead of 10, Priority Rewards applicable to more destinations, and priority baggage handling.
Speaking of Maple Leaf Lounges, a new priority access system has been introduced. Flytrippers also got more details from Aeroplan regarding some aspects of the access rules that were unclear to many. We'll soon have a complete guide to Maple Leaf Lounges sharing all of these details with you.
21. New Air Canada Amex card by invitation only
There are already plenty of Air Canada Aeroplan credit cards available in Canada (and even 1 in the US as well), but a very unique new one was just been announced: the American Express Air Canada Card.
Not to be confused with the American Express Aeroplan Card, the American Express Aeroplan Reserve Card, or the American Express Aeroplan Business Reserve Card, which are "normal" cards open to everyone.
The new American Express Air Canada Card is a very exclusive card offered by invitation only, so it's not really relevant to most of us. But if you spend a lot of money (and don't spend it in a savvy way to unlock as many welcome bonuses as possible of course), maybe you'll get an invite.
Like the other famous invite-only card (the Centurion Card from American Express, which has a $5,000 activation fee and a $2,500 annual fee), very little specific information about the selection criteria has been revealed.
We know that to be considered, you have to have the Amex Aeroplan Reserve Card (not the business version) and spend a lot on it (in the 6 figures). And that you have to continue spending a lot to keep the Amex Air Canada Card if you're selected.
The benefits are great though: automatic Aeroplan Elite 50K status (no Canadian card offers an airline status), unlimited worldwide access to Air Canada Maple Leaf Lounges (whereas access with the Amex Aeroplan Reserve Card is limited to North America), access to Air Canada Signature services (the most luxurious service you can get), and access to the American Express Lifestyle concierge service (I guess it's more comprehensive than what's offered with the American Express Platinum Card and Amex Aeroplan Reserve Card).
I could've asked the VPs of Air Canada yesterday if they were giving any to content creators like me who are way too savvy to spend lots of money on one card but unfortunately I know they would've said no 😅.
As more people get the invite, more information will filter in and we'll be able to tell you more. If you ever get the invite, write us an anonymous message to share the details!
22. Double Priority Rewards promo with Aeroplan
If you have Aeroplan Elite Status, you probably know about Priority Rewards. For flights from July 1 to December 31, Air Canada is doubling them! So, for every Priority Reward you earn, they'll give you a bonus one.
Priority Rewards reduce the number of points required for a reward flight by 50%, with geographic restrictions based on your elite status level.
These Priority Rewards are earned by reaching Status Qualifying Dollars (SQD) thresholds.
We'll explain everything about the Elite program in the Aeroplan guide if you're not familiar with it, but we wanted to make sure people who do have Elite status and know about Priority Rewards were aware that they can double them right now, as those are extremely valuable benefits.
If you have elite status and don't want to maximize your Priority Rewards, do message us as we can arrange something mutually beneficial!😂
Bonus: 10 pts/$ Aeroplan promo
As a bonus today, while you await our next update for those who signed up for our free travel rewards-specific newsletter.
Here are the details of the Aeroplan eStore's best promo of the year: 10 pts/$ for Black Friday. But not for everyone.
Want to know all about the wonderful world of travel rewards?
Summary
There's a lot going on in the world of travel rewards, so we've rounded up the 22 most important recent updates you need to know to help you maximize your free travel, and we'll have a lot more details soon.
What would you like to know about these updates? Tell us in the comments below.
See the deals we spot: Cheap flights
Explore awesome destinations: Travel inspiration
Learn pro tricks: Travel tips
Discover free travel: Travel rewards
Featured image: Fairfield Kuala Lumpur Jalan Pahang (photo credit: Marriott)
Share this post to help us help more people travel more for less: