Many of you have said you still have several questions about the travel rewards offer available on the best card in Canada, which can be used for both Aeroplan pr Marriott. So here's a post with my own experience with Marriott and Aeroplan in 2019.
Many have told us they are hesitating specifically between Marriott and Aeroplan when it comes to the best way to use the ≈ $744 welcome bonus on the American Express Cobalt Card.
This article isn't really to help you choose, but more to show you how much MORE you can travel if you invest a little time in travel rewards like I have for the past 10 years, especially with these 2 key programs!
And to show you that it really does work, in case you aren't part of the Flytrippers readers who have collectively earned over one million dollars in travel rewards with our welcome bonus recommendations.
In short, this is to convince you not to miss out!
To be very clear: These aren't the BEST uses of these 2 programs, just the ones that happened to be the best for me in 2019.
We've already shared the best uses of Marriott (up to 11 free nights with the welcome bonus) and the best uses of Aeroplan points (up to 5 roundtrip flights with the welcome bonus).
I had prepared this article in early 2020 and never shared it. And since this is the last full normal year of travel pre-pandemic, it gives you a good idea of all my Marriott and Aeroplan redemptions in a year.
I traveled a lot in 2019: 12 international trips to be exact. And that was mostly thanks to my Marriott and Aeroplan points!
My 53 free hotel nights in 2019 thanks to Marriott
In 2019, for the first time, I reached Titanium elite status with Marriott, thanks in part to my Marriott Bonvoy American Express Card (which gives you Silver elite status and a shortcut to reach the higher status levels).
This level requires staying 60 nights in Marriott hotels. By the way, I spent 144 nights traveling in 2019, but the majority of my nights were spent in hostels—or in hotels booked on Hotels.com if Marriott hotels were not a good use of points where I was.
Yes, Marriott points are variable-value rewards and you have to use them well, that's the key (same with Aeroplan).
Anyway, I hit precisely 60 nights with Marriott (the 60th being December 31st exactly) and a grand total of 53 were completely free. Yes, even when you have plenty of Marriott points like I do, sometimes it's better to pay in cash depending on whether it's a good use or not! That's how you maximize.
Here are the 26 Marriott hotels I stayed at for free for 53 nights in 2019, sorted per trip.
15 nights in Spain
This is one of the best countries to maximize your Marriott points. I spent 3 weeks there in October 2019 with my girlfriend (actually 2 in Spain and a few days each in the Algarve region of Portugal and in northern Morocco).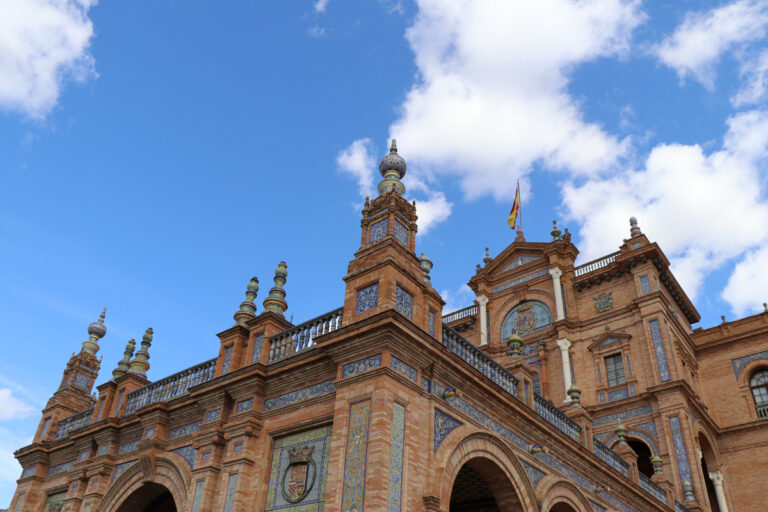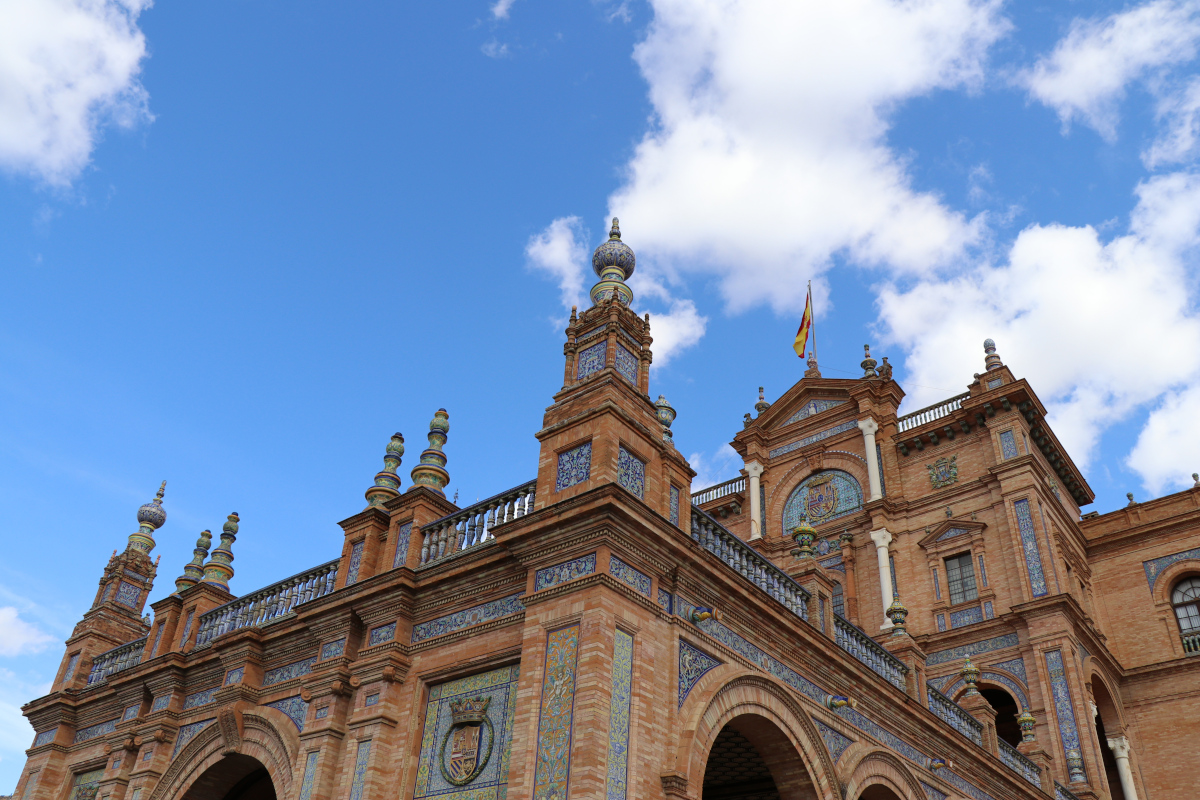 Was Spain #1 on our bucket list? Of course not. But there are some great affordable Marriott options, so we planned a trip around those because when you want to travel more, you have to make decisions accordingly.
And Spain was awesome!
I spent:
3 nights at the AC Hotel Toledo
5 nights at the AC Hotel Sevilla Torneo
3 nights at the AC Hotel La Linéa
1 night at the AC Hotel Córdoba
1 night at the AC Hotel Almería
1 night at the AC Hotel Huelva
1 night at the Marriott Madrid Airport
As much as I loved the city of Sevilla and the hotel's prime location in Córdoba, my favorite was definitely the AC Hotel Toledo with its magnificent view of the historic city (this post's cover image).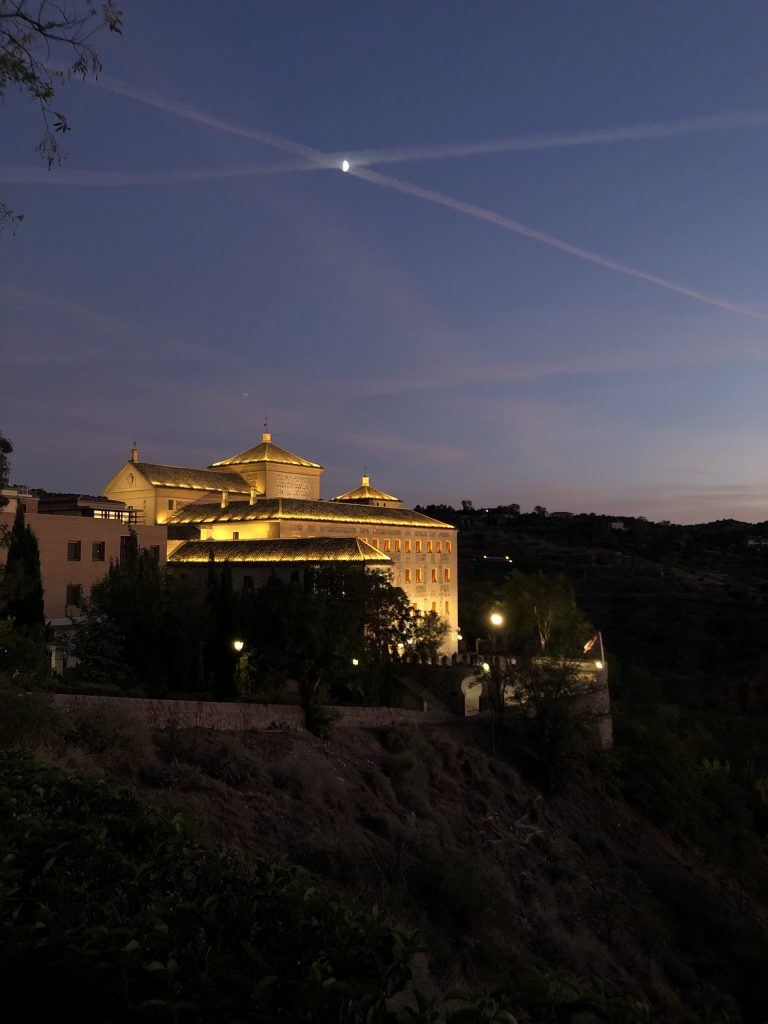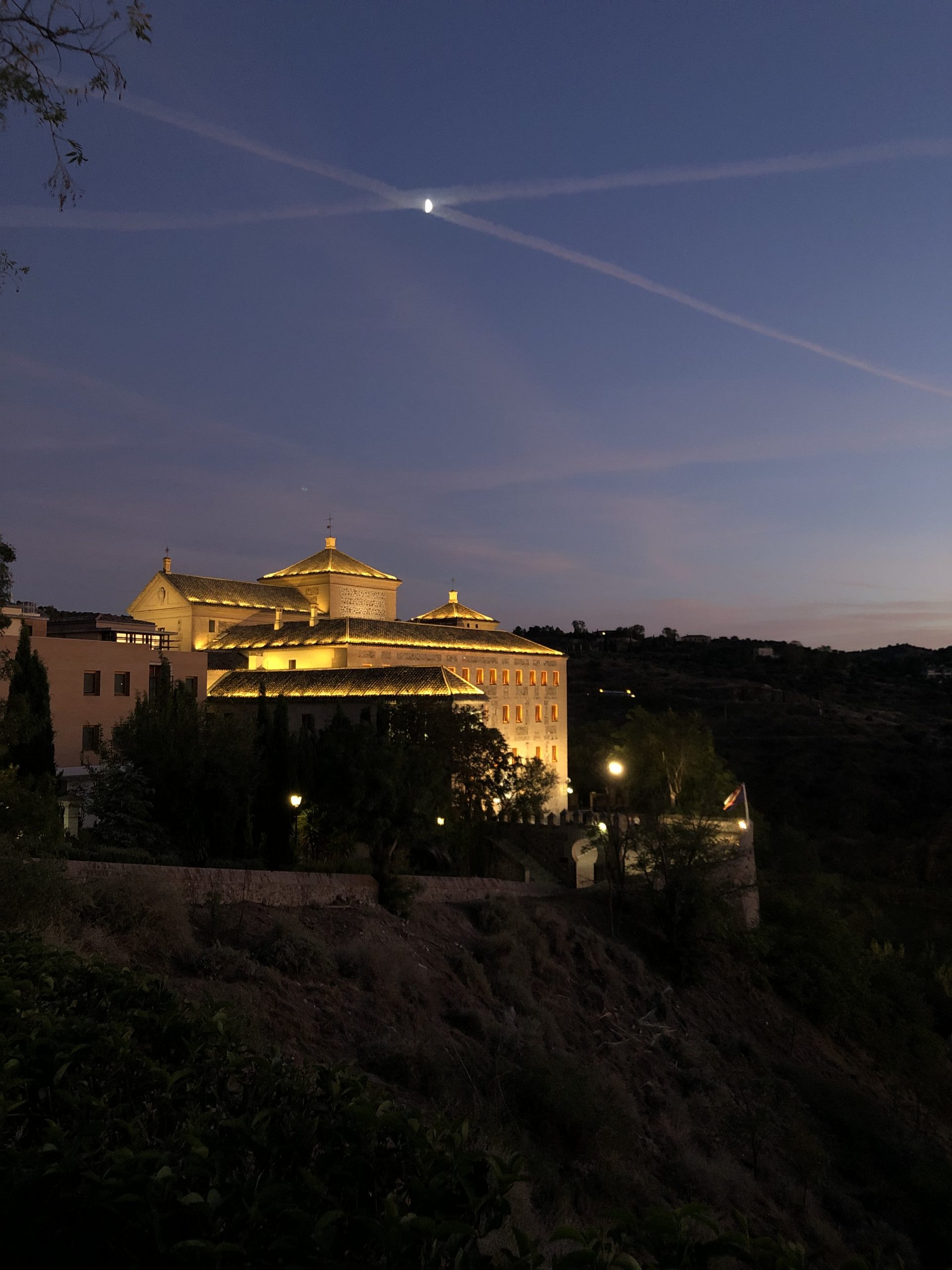 9 nights in Southern Africa
Another great country for Marriott points. I visited 6 countries in the region during my epic solo trip and was able to enjoy some beautiful Marriott hotels.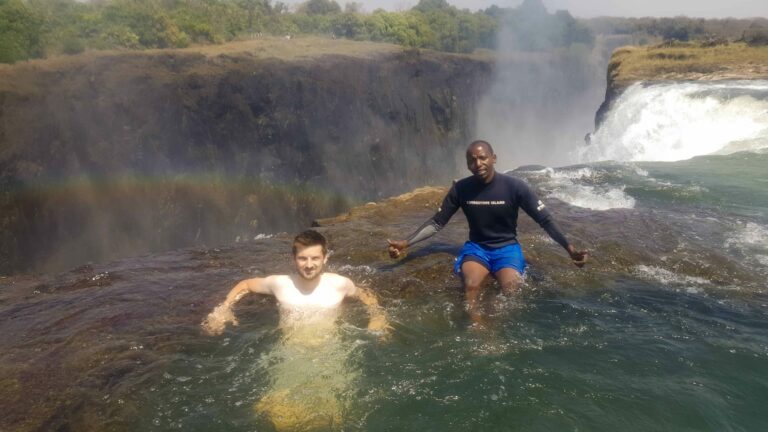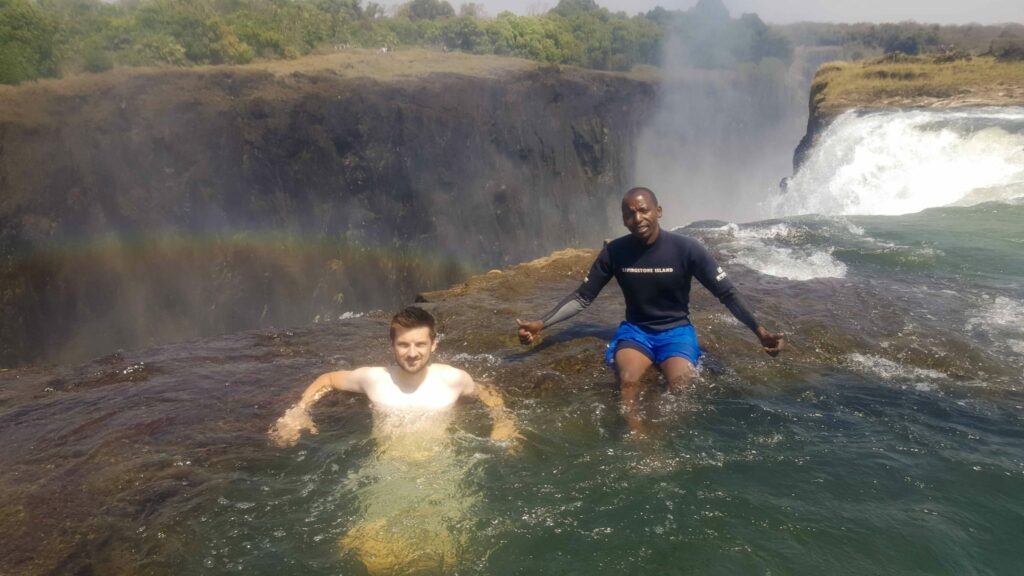 Flytrippers' other co-founder Kevin had done the same thing a few months earlier with several stays at hotels in South Africa during his safaris.
On the luxury front, this region is where you can find some of the best value with Marriott.
I spent:
6 nights at the Protea Hotel Livingstone
1 night at the Protea Hotel Clarens
1 night at the Protea Hotel Harrismith Montrose
1 night at the Protea Hotel OR Tambo Airport
The hotel in Clarens is one of the nicest Marriott category 1 hotels I've had the chance to visit; the little artsy town in the mountains was a nice stop on my road trip. But I had so much fun in the Victoria Falls area and the resort in Livingstone was great.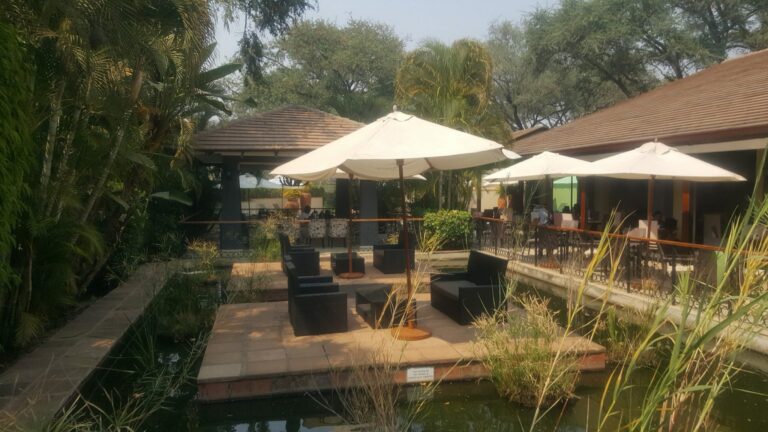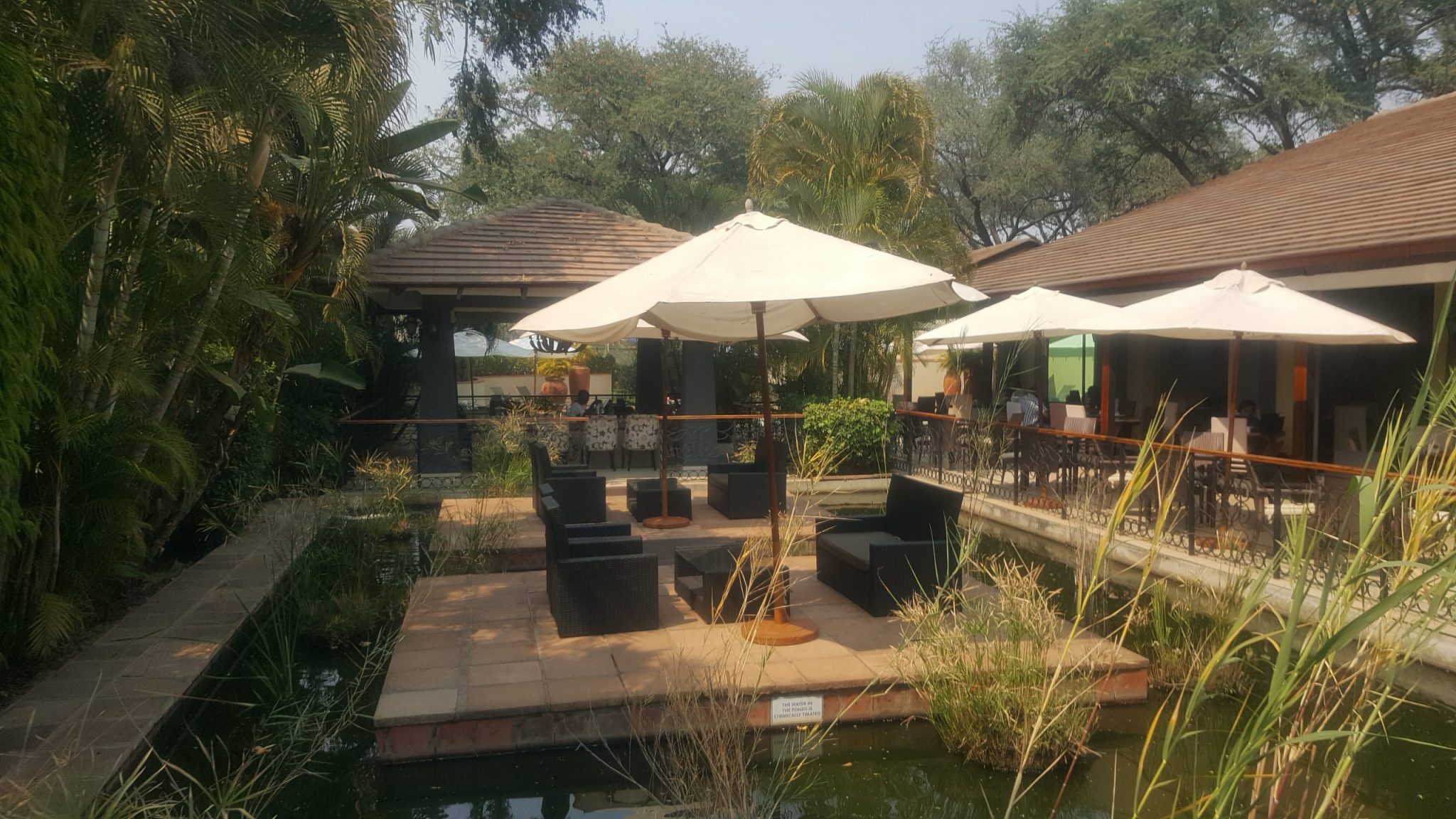 7 nights in Bonaire
I'm really not a fan of the Caribbean, but my girlfriend had never been there and wanted to go for the first time.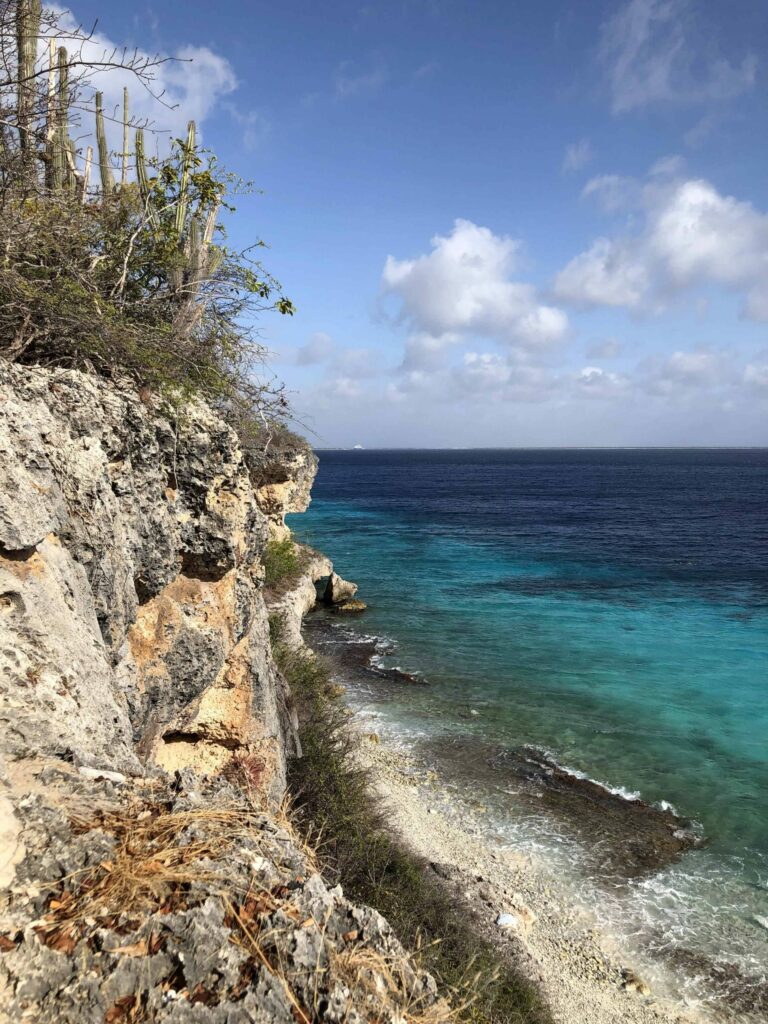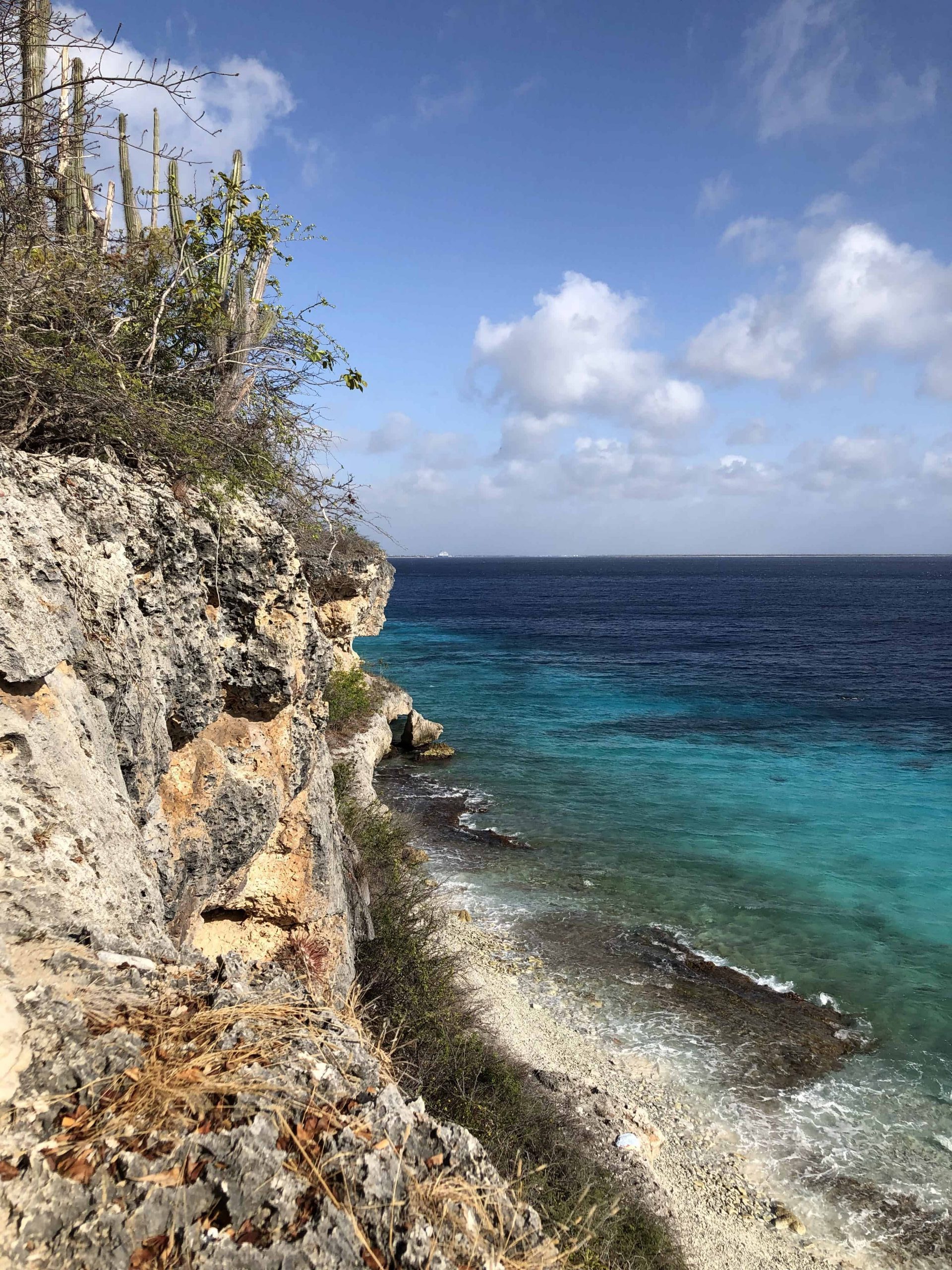 So we headed to the Dutch island of Bonaire, which is more off the beaten path and has many beautiful places to discover.
And well… where there's less chance of running into the kind of tourists for whom the only possible definition of "travel" is going to an all-inclusive resort and partying (which is perfectly fine; it's just that that's vacationing, not traveling… and it's just not for me).
I spent:
7 nights at the Courtyard Bonaire Dive Resort
I did a full review of the experience there. It was very nice as a place more to get some rest than to actually visit, something I usually don't like so much, at least not for so long. But it's important to understand that this is not really the kind of hotel for those who like all-inclusive resorts.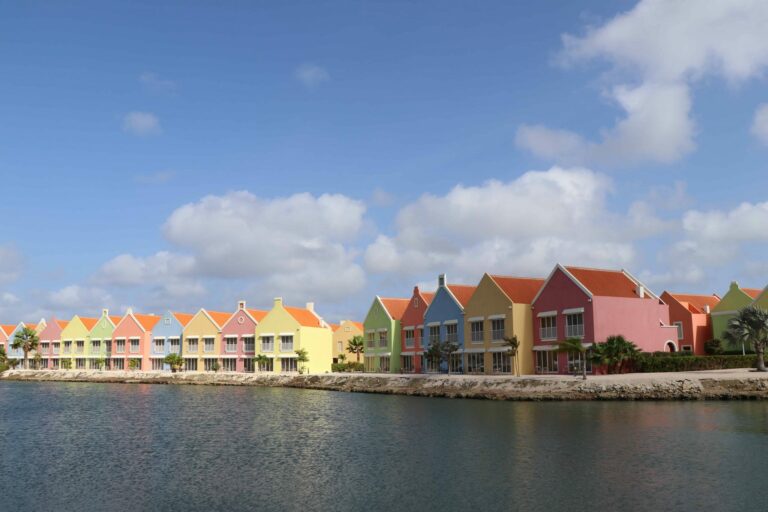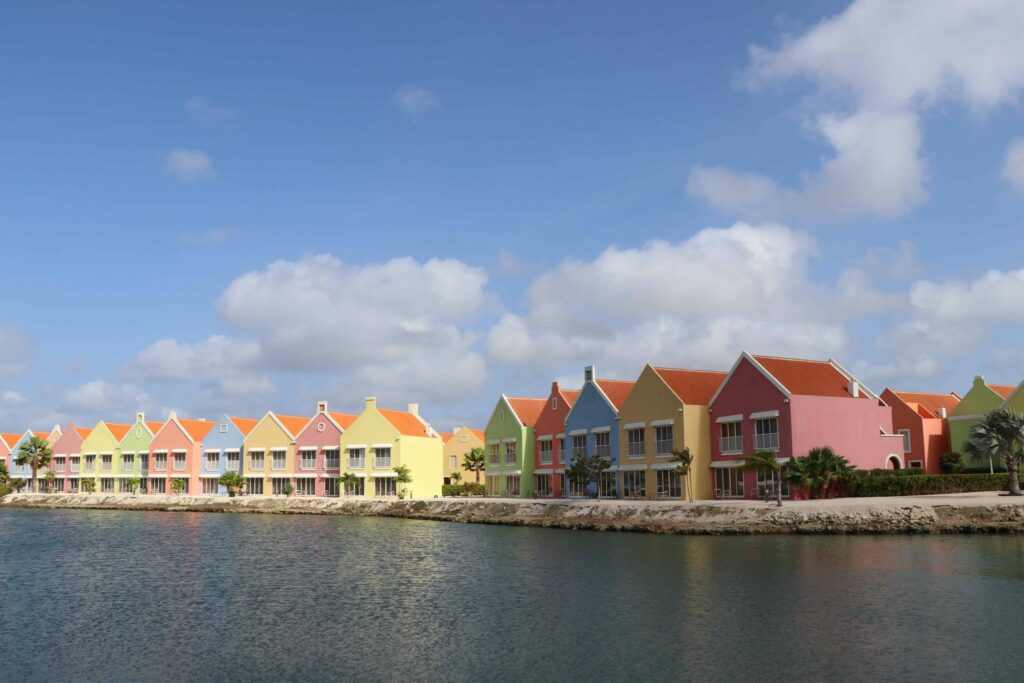 4 nights in Lebanon
I loved my solo trip to Lebanon, but the hostel prices were so low that I only used 4 free nights at Marriott hotels there.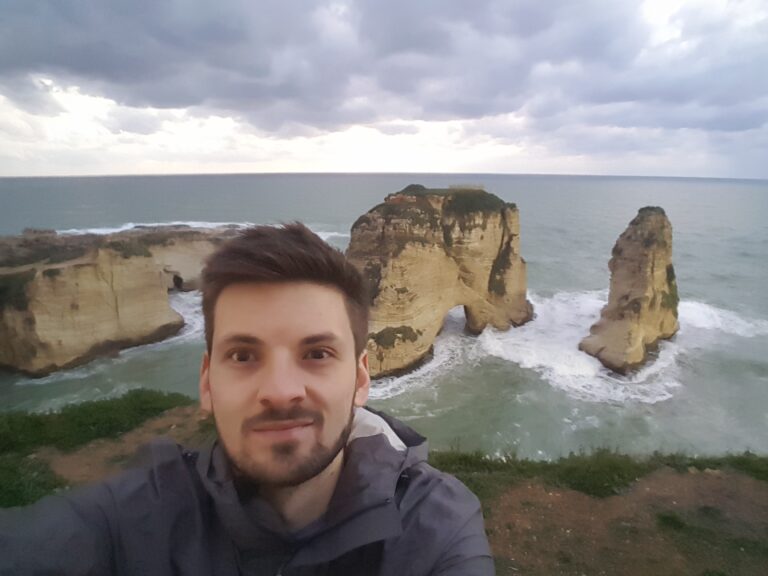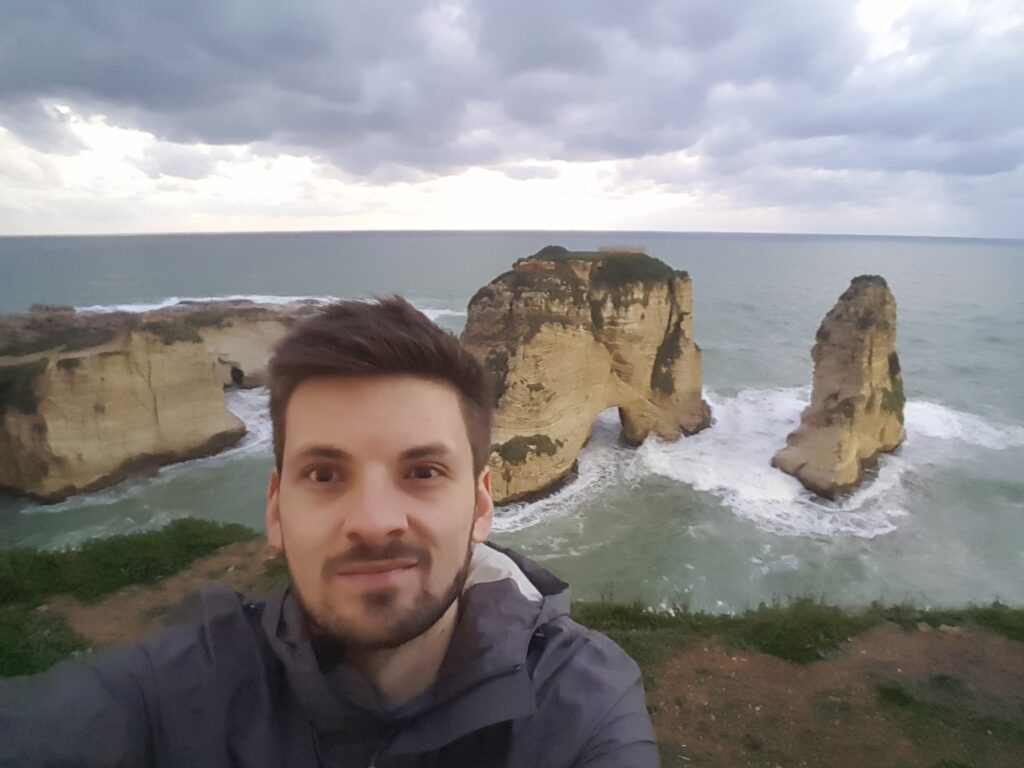 I also booked 1 night with cash in a beautiful hotel in Marriott's Luxury Collection brand, but sadly it has since closed… Hopefully, things will soon get better in this lovely country.
I spent:
4 nights at the Four Points by Sheraton Beirut Le Verdun
This is a good time to remember that hotel brands that are decidedly average in North America are much more upscale elsewhere, like this full-service hotel in Beirut (an absolutely fascinating city, by the way). In addition to almost always costing less, everything else about the experience is better too when you're outside of the touristy countries!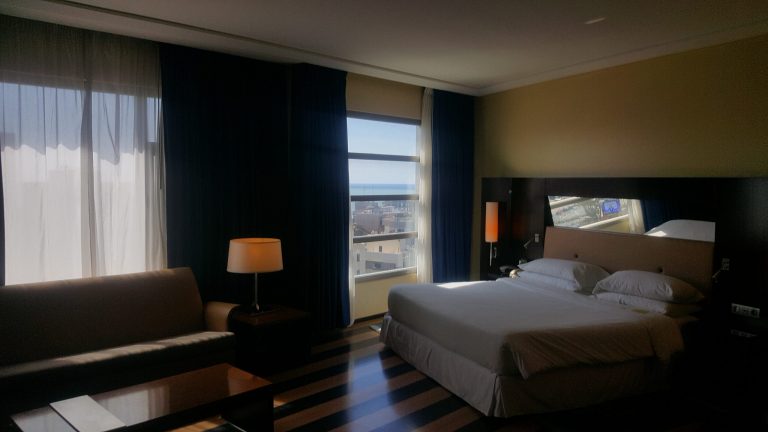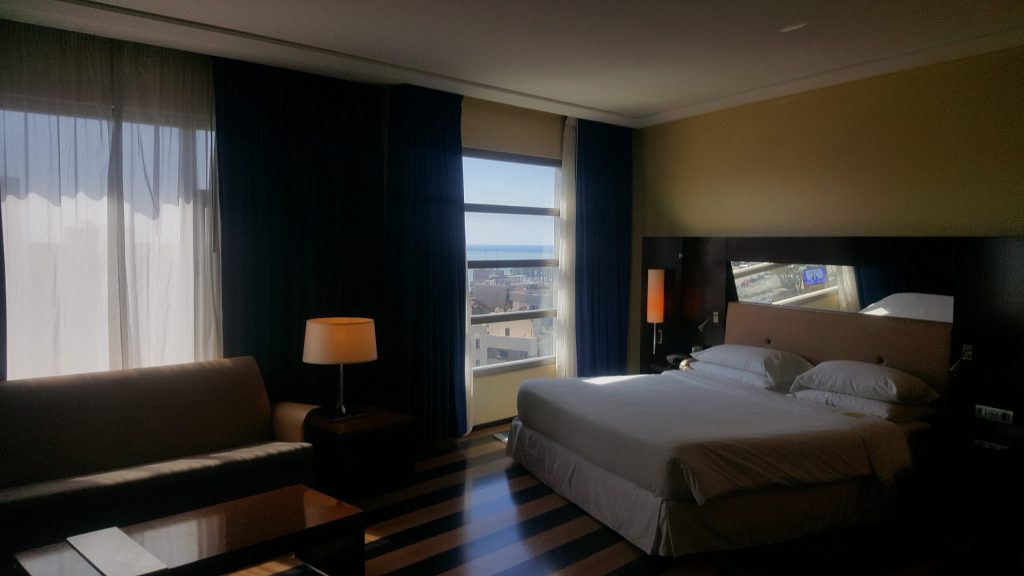 2 nights in Saguenay
I had visited over 50 countries at this point, but I had never visited Québec's Saguenay region so close to me (let's just say I personally prefer a culture shock) so we decided to make a weekend of it.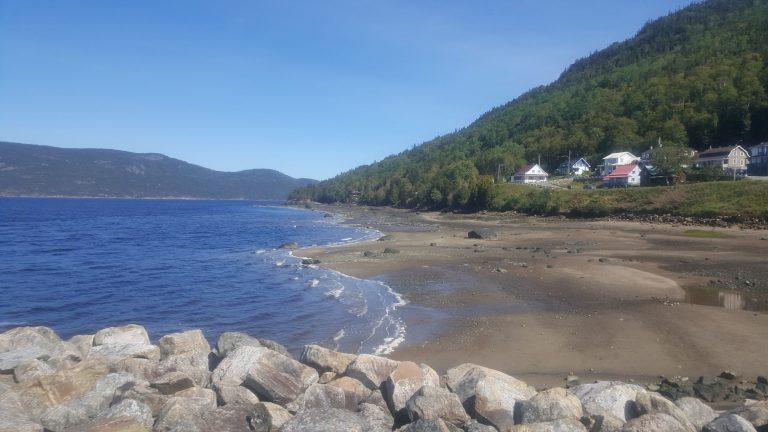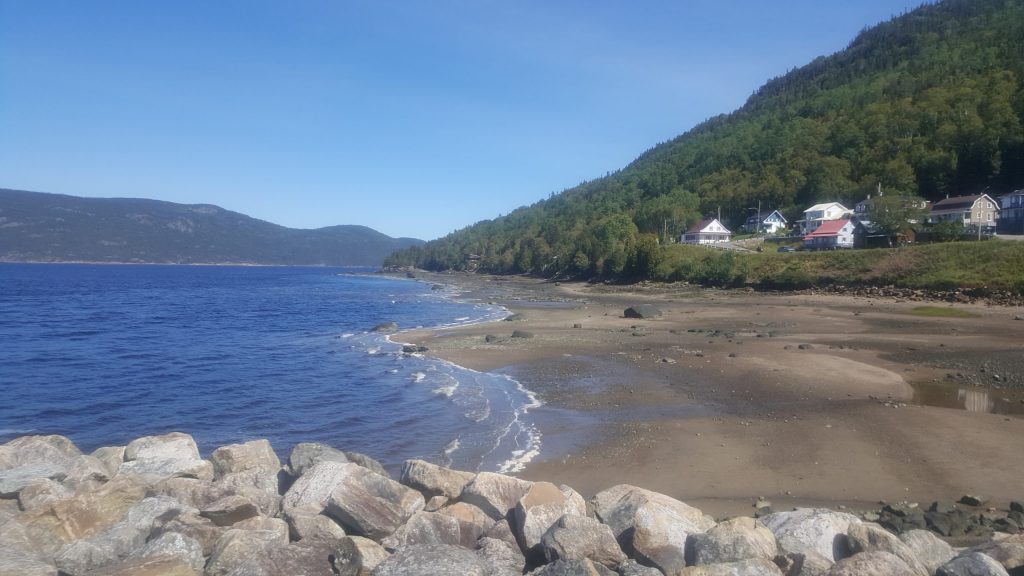 The fjord is as beautiful as you'd imagine! It was a nice roadtrip from Saint-Félicien to the Charlevoix region.
I spent:
2 nights at the Delta Saguenay
The Canadian Delta chain is known for its full-service hotels in many cities across the country and since its takeover by Marriott, they have given the brand a nice facelift. The one in Saguenay was nice, even if frankly, being there for just a weekend, we didn't spend much time in the hotel and rather explored the surroundings. Such a waste of another free suite upgrade!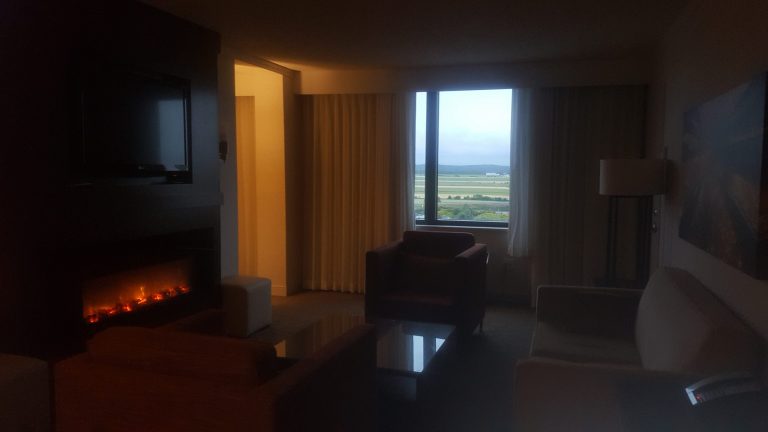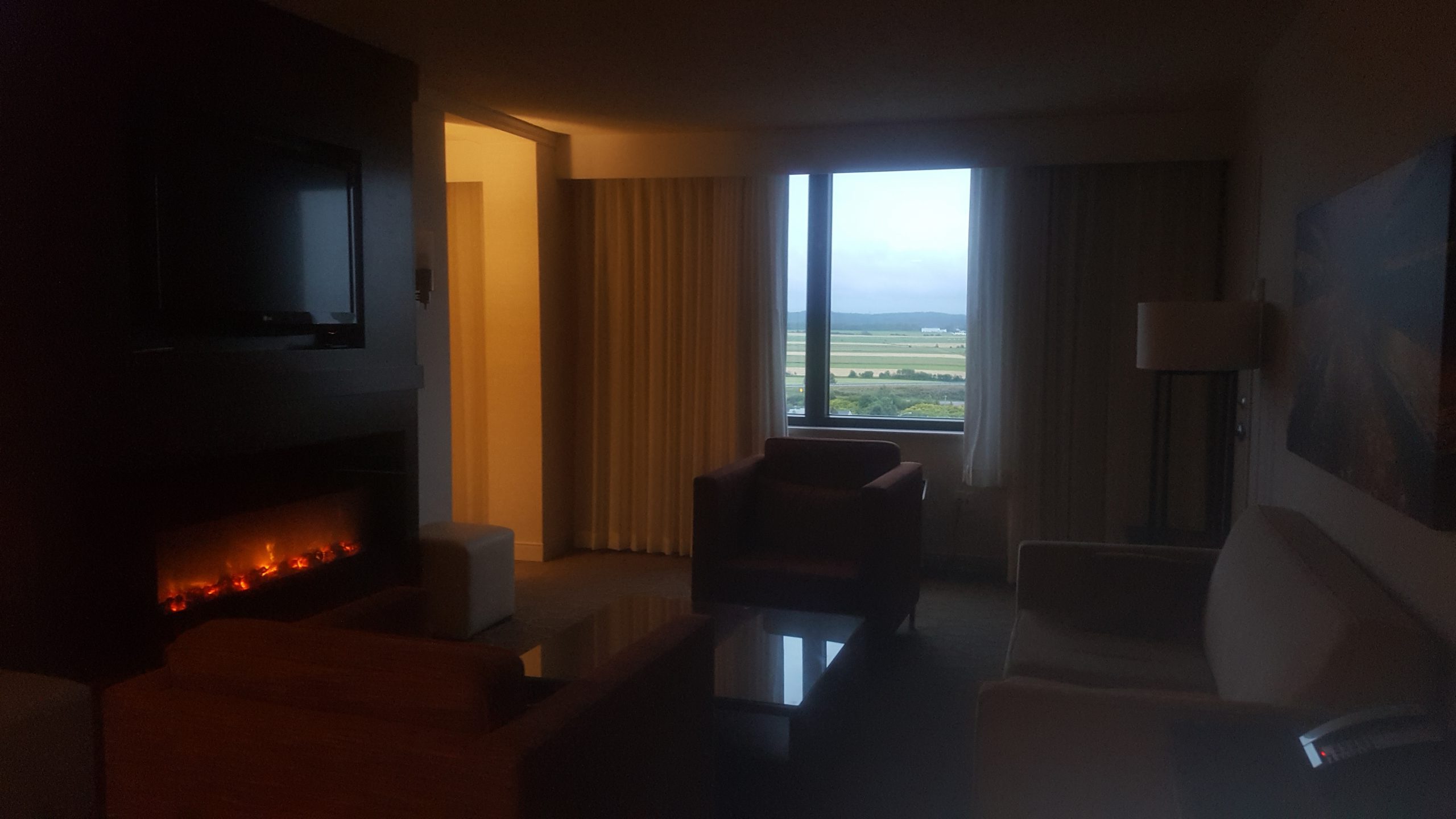 5 nights in Washington
At this point, I had visited 46 American states… but I had never visited the iconic capital. My girlfriend wanted to go see the famous Cherry Blossom Festival, so we timed a trip with this natural phenomenon and went to discover the capital.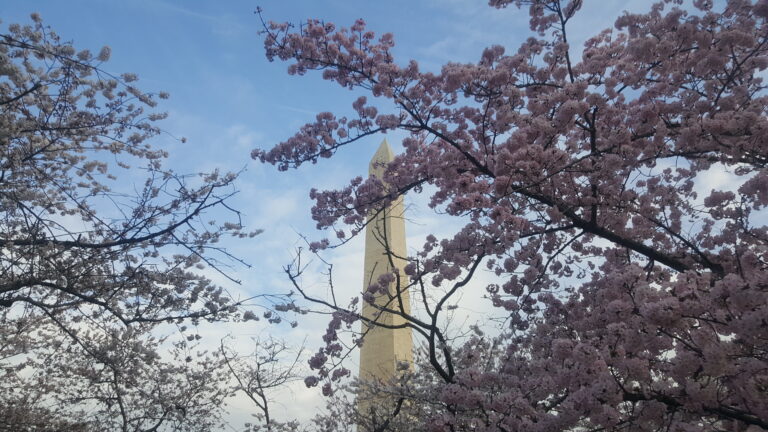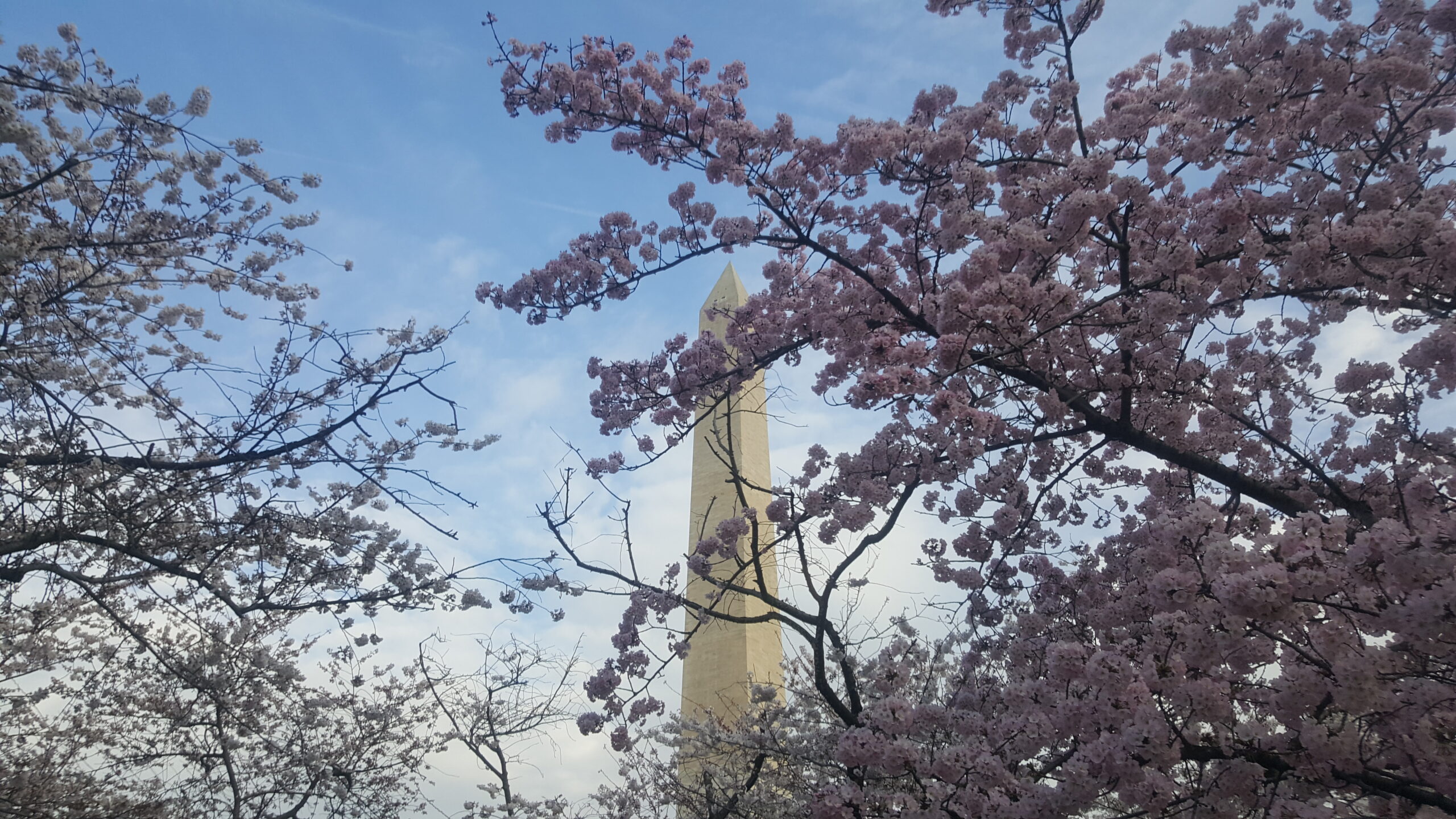 Of course, North America is seriously a terrible place to maximize the number of free nights. But hey, I have a lot of points accumulated!
I at least chose a hotel further out in the suburbs that was cheaper (a short subway ride in the morning and evening allows you to live like the locals a bit).
I spent:
5 nights at the Courtyard Dunn Loring Fairfax
This is a nice hotel, typical of North American Courtyards in fact. One of the best ways to travel more, at least for all those who claim that it's time they lack to travel more (not money), is obviously to take long weekend getaways in fascinating cities that are a few hours away. Washington, D.C. is now among my favorites for this!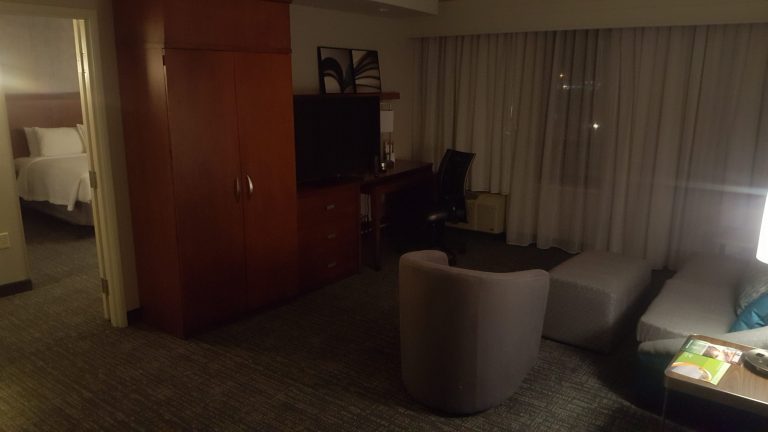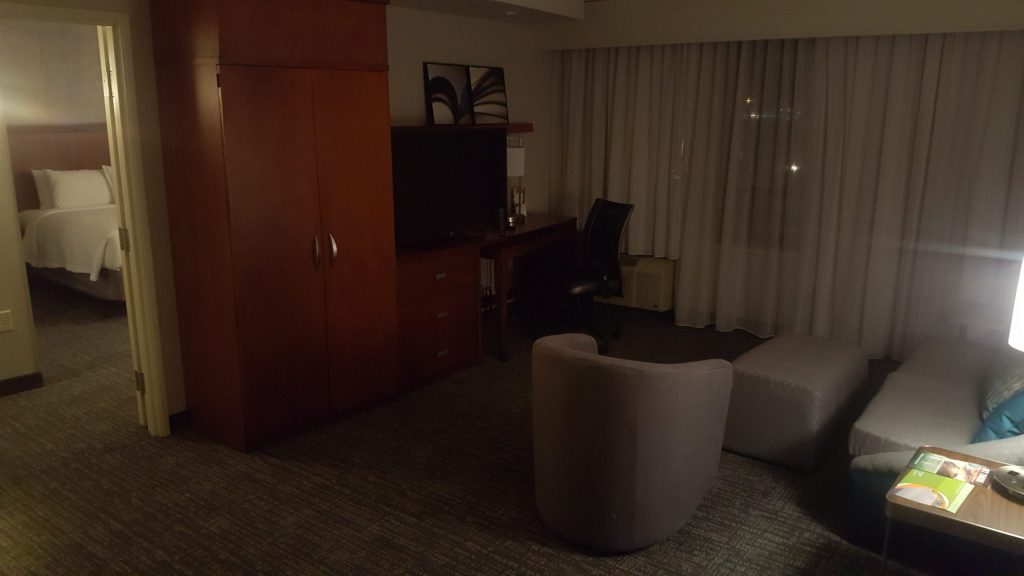 4 nights in the Rio Grande Valley and Louisiana
I went on a trip to Louisiana to facilitate an entrepreneurship event and as you'll see in the Aeroplan section, the stopovers that allow you to see 2 destinations for the price of one are one of my favorite features of the program.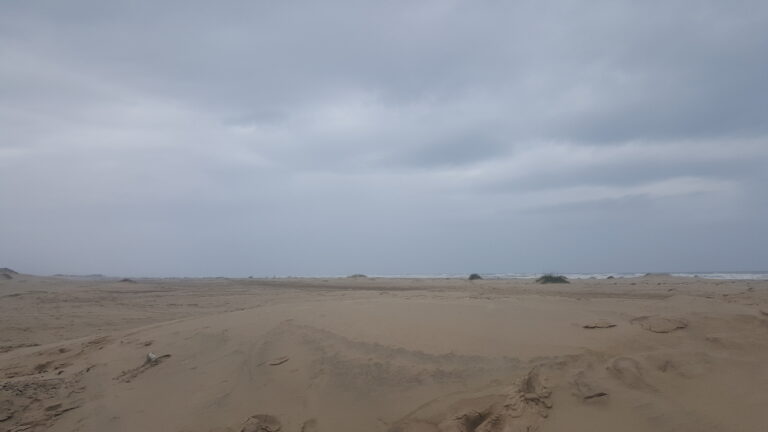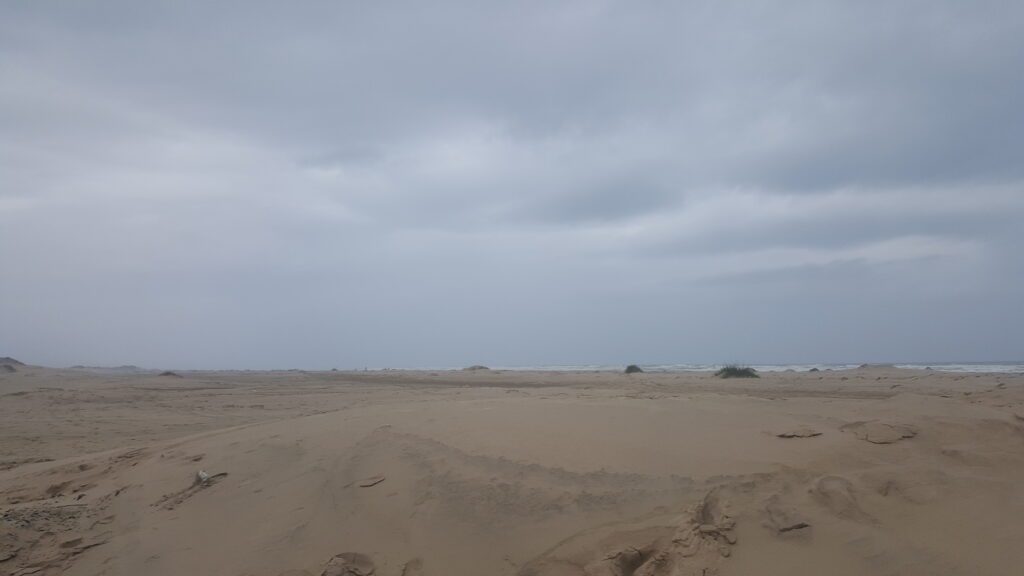 So I added a place I'd never been before, the Rio Grande Valley of Texas, in the very southern tip of the United States.
It's along the Mexican border and it was pretty crazy how it felt almost as much like Mexico as it did the United States. The region has over a million inhabitants and the majority of the people speak Spanish, by far. The famous South Padre Island was nice too!
I spent:
1 night at the Renaissance Casa De Palmas
1 night at the Courtyard Harlingen
1 night at the SpringHill Suites Baton Rouge Airport
1 night at the Fairfield New Orleans Airport
The Renaissance was definitely the highlight, being a historic 1918 hotel that was even haunted apparently! But sadly, it has since left Marriott to join the Wyndham chain. Even the area it was located in, the arts hub of the city of McAllen, was surprisingly lively! It's a reminder that just because you don't hear about a city doesn't mean there's nothing interesting about it.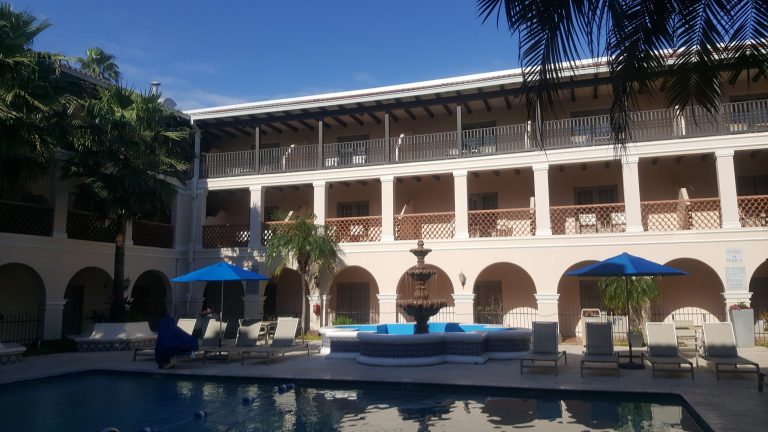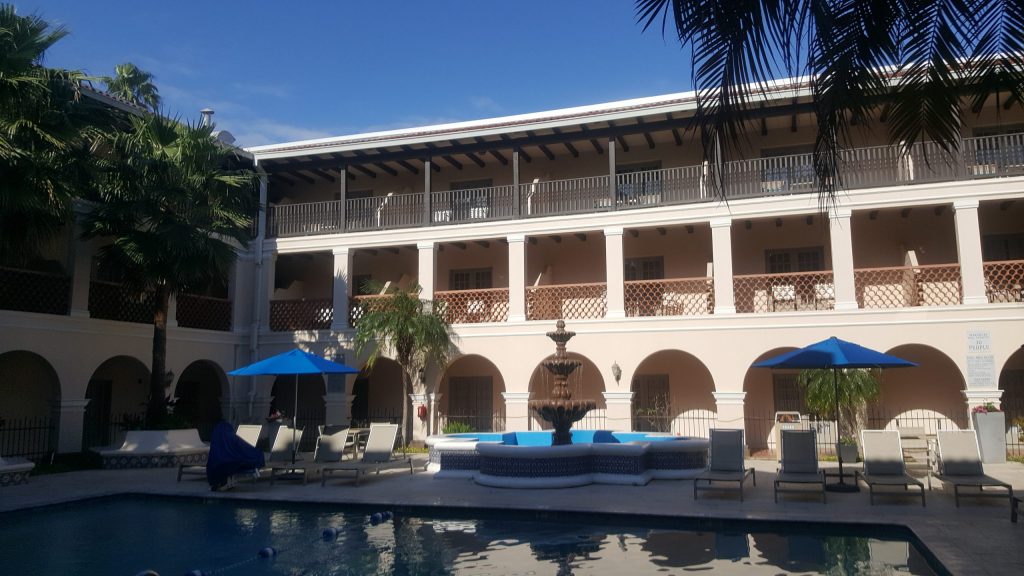 3 nights in Miami
My girlfriend and I often go to Miami during the holidays, since all the other places are so expensive at that time; price-wise, it's the worst week of the year to travel, obviously.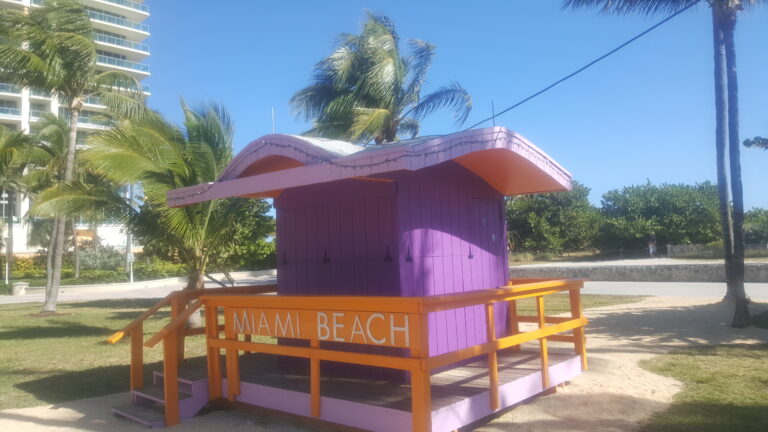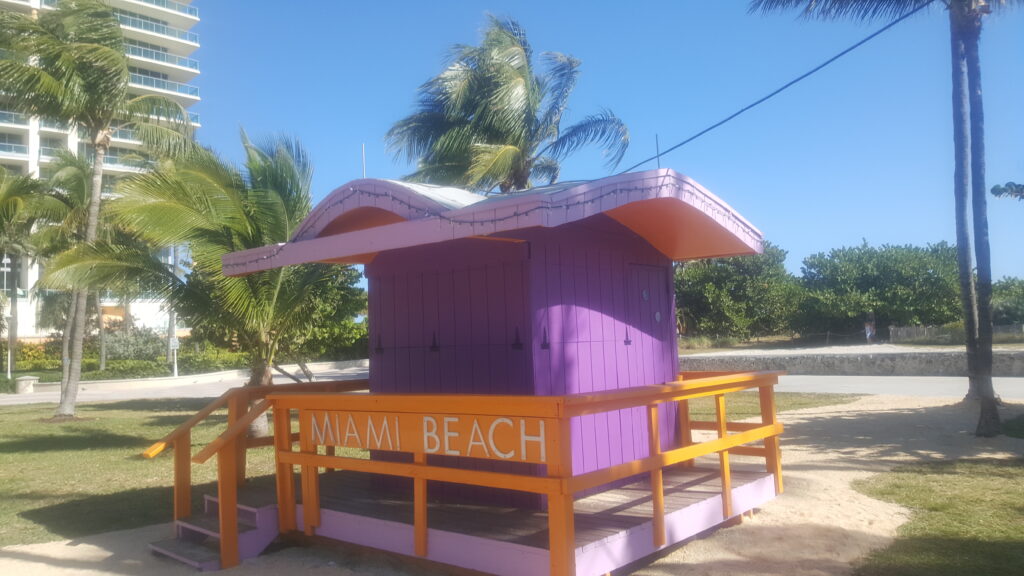 My girlfriend's grandmother warmly hosted us at her home, but we still wanted to spend 2 nights closer to the action in Miami itself.
And we also spent a night there on our way to Bonaire.
I spent:
1 night at the Aloft Miami Airport
1 night at the TownePlace Suites Miami Airport
1 night at the AC Hotel Miami Airport Doral
The prices are obviously more expensive far from the airport, but when you split the cost in 2, Ubers were not so expensive between this area and downtown, where we were going most of the time since we are not huge beach fans (the airport is very close to the city center). The TownePlace Suites and the AC Hotel were brand new, very good value for your points in a city where hotels are among the most expensive.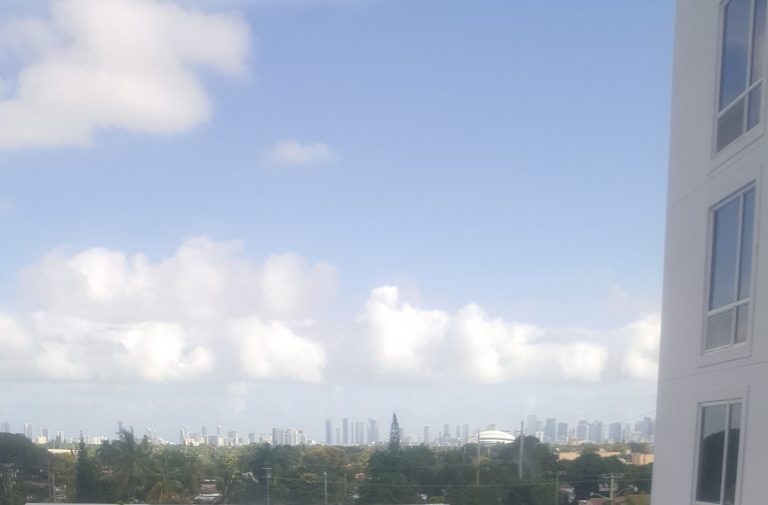 4 nights in the northeastern US
I'll combine all of these because they were during a few different trips and there's nothing particularly exotic.
I spent:
1 night at the Residence Inn Newark Airport
1 night at the Fairfield Manchester Airport
1 night at the Courtyard Hartford Airport
1 night at the Marriott Hartford Farmington
Sometimes hotels are expensive in cash and therefore worth paying for with points. That was the case in these 4 specific circumstances!
My 24 Aeroplan rewards flights in 2019 thanks to Aeroplan
Personally, I'm very good at finding cheap flights, so it's obvious that in my situation, I prioritize earning Marriott points in my travel rewards strategy.
That said, I still did get good Aeroplan redemptions in 2019… but let's just say it's not as exciting as the 10-hour flight in a lie-flat business class seat I just took in May 2021, a flight that was worth $2,000 in cash.
I'll talk about that again in an upcoming article to show you the unique experience of traveling in business class.
But one thing is certain: Your choice is very easy if you want to travel in business class. The Aeroplan Reserve Card is what you need, don't even consider anything else. You'll get plenty of points, enough for a free roundtrip to Europe in business class even (or to Japan from Vancouver).
Here are my 24 reward flights with Aeroplan in 2019, sorted by the 5 trips they were used for.
Turkey (6 flights)
Actually, one of my paid Aeroplan trips in 2019 is particularly interesting. There was a bug in the Aeroplan booking system that caused flights to a specific airport in Turkey to "code" as a North American flight, with the North American price.
It was completely insane. Better than half price. That's why I "paid" for a business class flight for the first time in nearly 400 flights in May 2021, because it was such a ridiculously low number of points (it was a flight booked long before, which I was able to reschedule until then thanks to involuntary flight cancellations, i.e., from the airlines).
In December 2019, I used the same bug to fly from Miami (where I was for a VIP event hosted by Marriott during the Art Basel festival) to Turkey and back home on United Airlines and Turkish Airlines.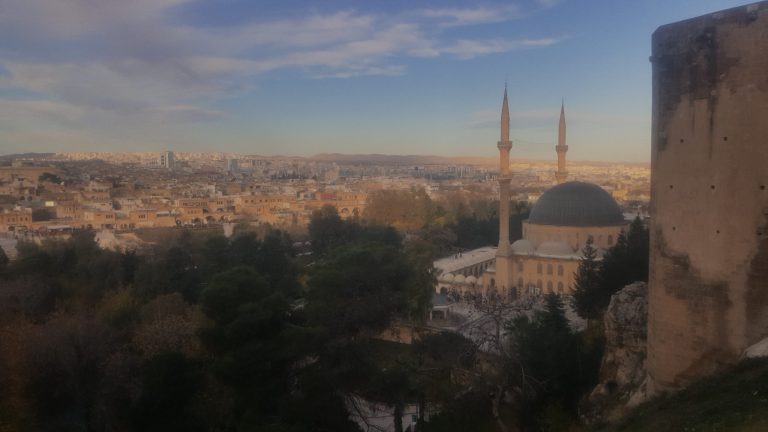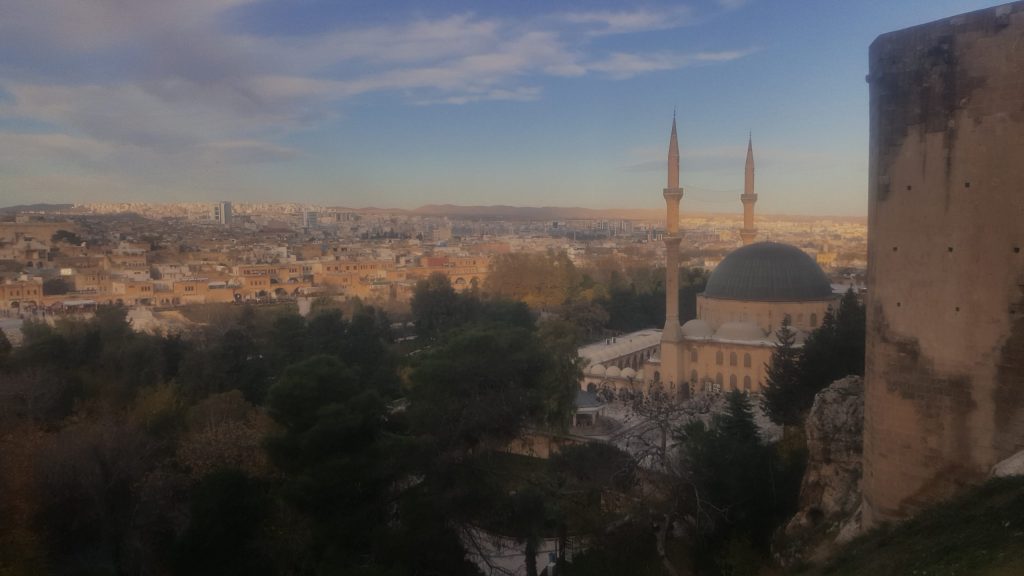 Miami and Bonaire (3 flights)
To go to Bonaire, we first took a flight from Montreal to Fort Lauderdale on Air Canada Rouge with Aeroplan.
From Miami to Bonaire, it was cheaper with Avios points though, so I don't count that one in the Aeroplan flights. Avios points are transferable via Amex or HSBC points — the complete guides for these programs will be published soon as well.
And returning from Bonaire, we again used Aeroplan points on United (Bonaire-Newark-Québec City).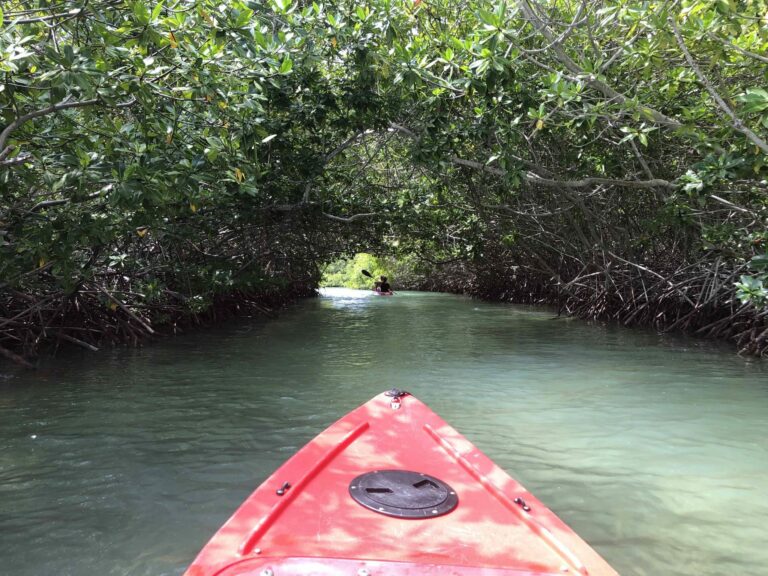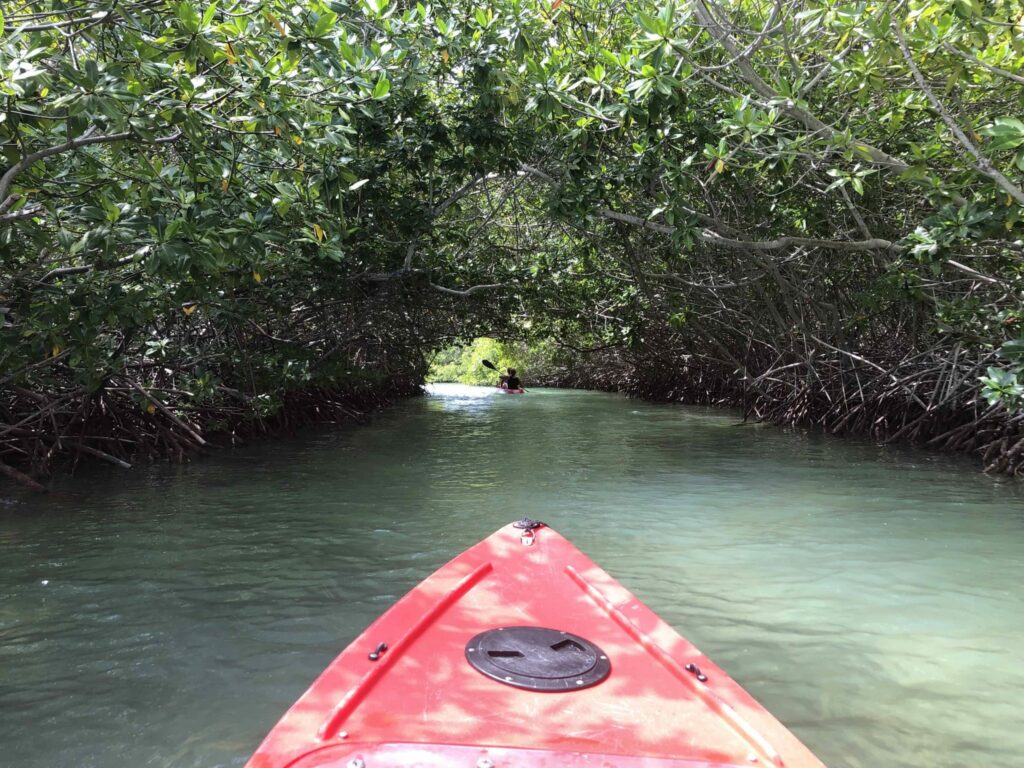 Rio Grande Valley and Louisiana (9 flights)
Why visit only one destination when you can have 2 for exactly the same price? Stopovers in the old Aeroplan program were great.
In the new program, they are no longer free, but at 5,000 points per stopover, it's still a great deal. And you can now add as many as you want—however, they are no longer available in Canada and the US.
I wanted to take advantage of this one last time. So in addition to my Aeroplan flights on United to New Orleans in Louisiana (Plattsburgh-Washington-New Orleans), I added another destination completely free of charge (New Orleans-McAllen) and the return flights as well.
The reason for leaving from Plattsburgh? Taxes on the flights (which *ALONE* are irrelevant, remember) are only $7 for flights from the US.
The reason for the 9 flights? I'll explain it in the next one…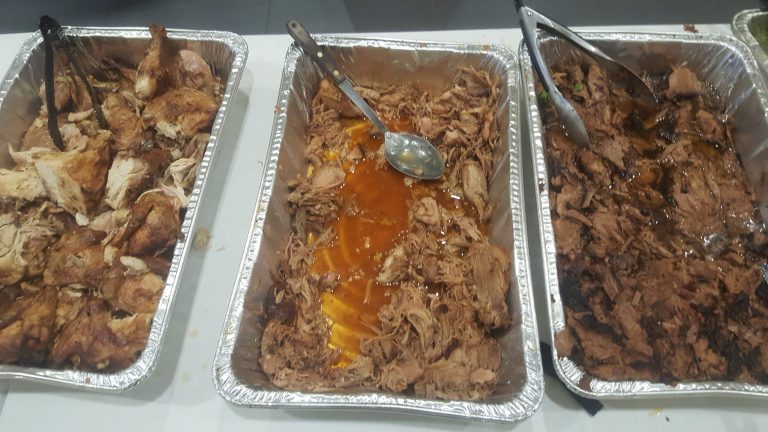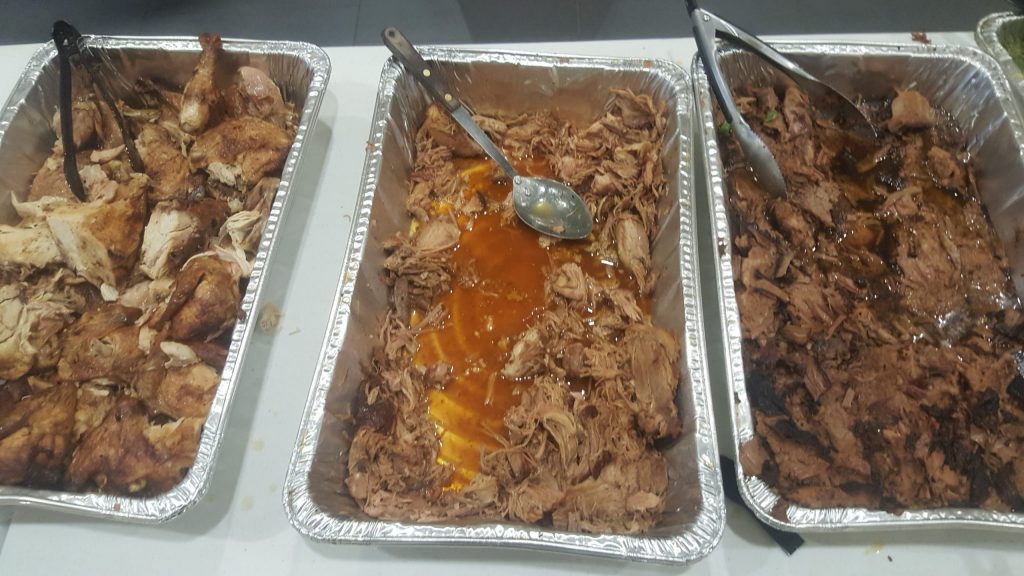 Boston (3 flights)
With Flytrippers' other co-founder Kevin, we drove to Boston for a travel industry convention. Kevin couldn't stay the whole time, so to get back home I just grabbed a one-way ticket on Air Canada (Boston-Toronto-Montreal-Québec City).
And yes, adding so many stops when there were much more direct options was voluntary: I love flying and I want to fly as much as possible. Especially when it doesn't cost me a dime more.
More layovers mean more airport lounges, too. A great perk to get some work done comfortably (and eliminate food costs).
Free lounge access is why the Aeroplan Reserve Card and The Platinum Card by American Express can be very attractive, in addition to their huge welcome bonuses.
Plus, the more flights and layovers I have, the more likely I am to get $500 for a hotel if a flight is delayed, thanks to flight delay insurance on credit cards (which almost all good cards have)!
I love free stuff. I got over $700 in free hotels with that insurance in 2019 alone (and nearly $4,000 since 2016), but that will be for another post.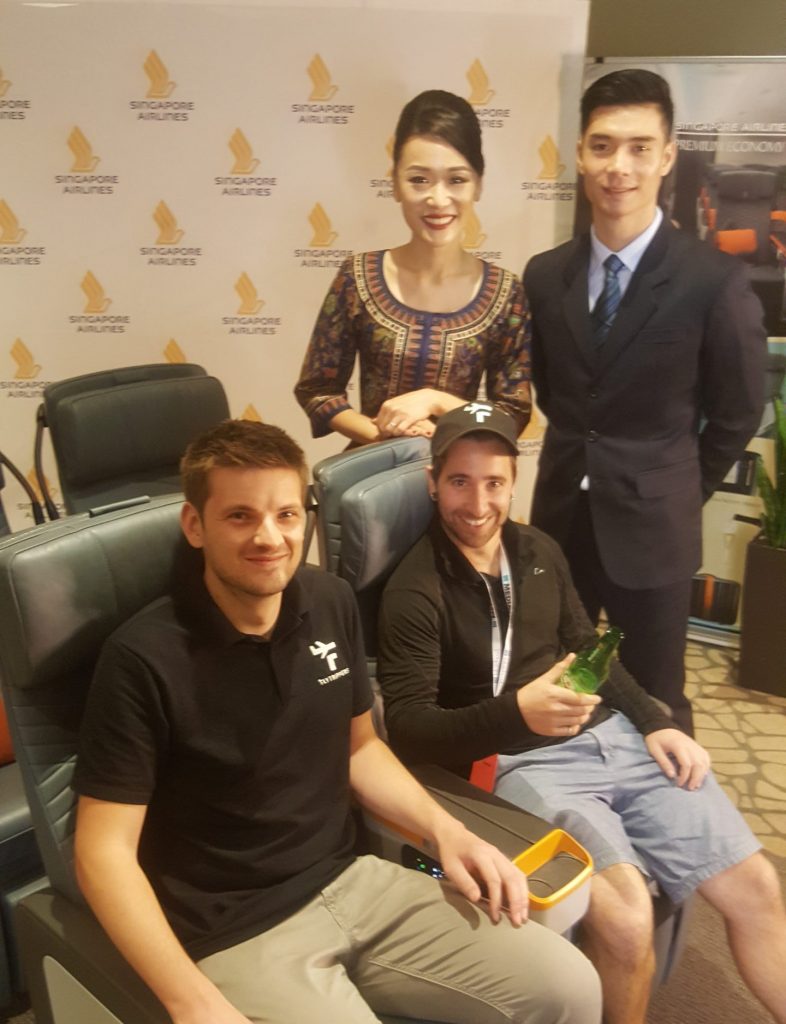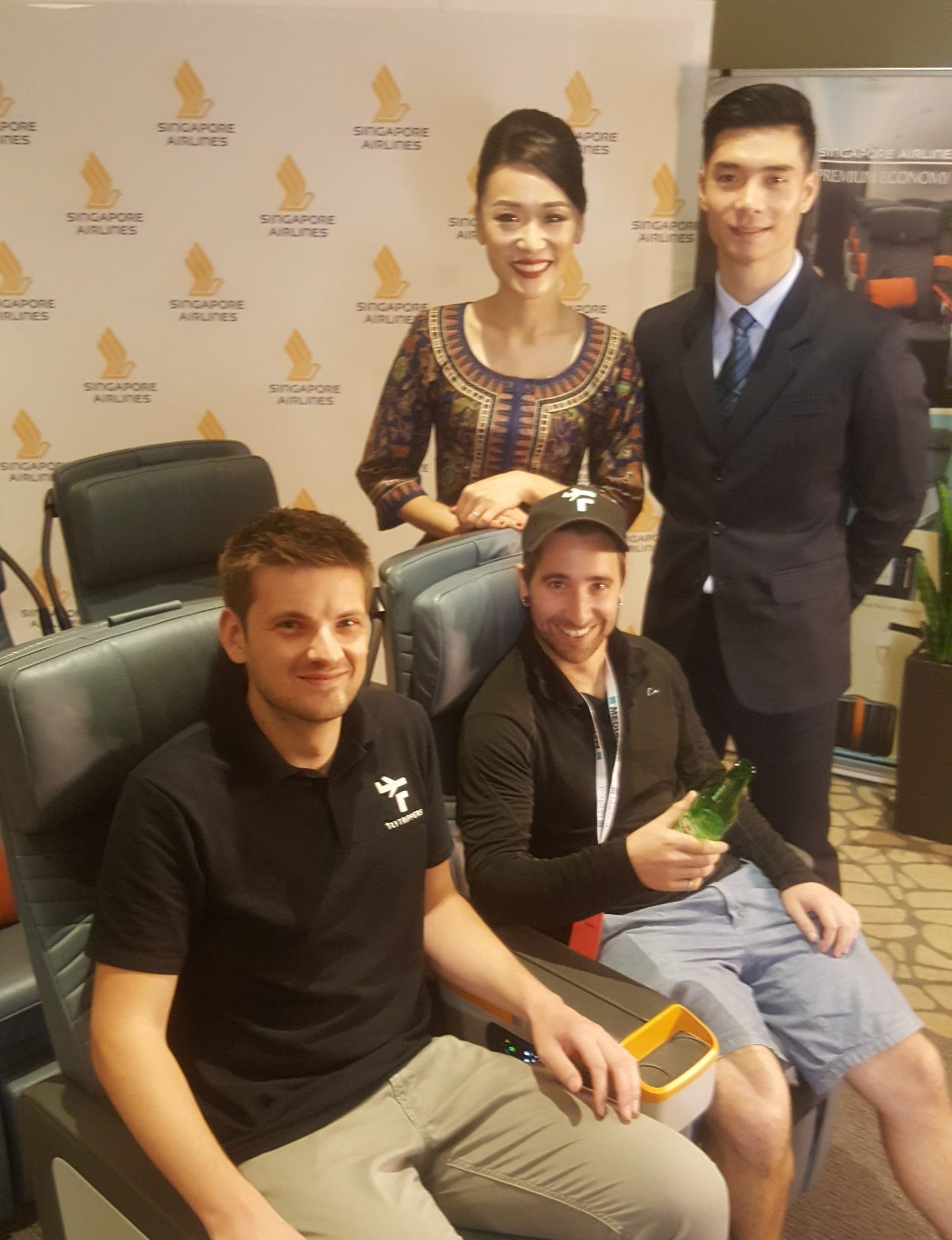 Washington and Philadelphia (3 flights)
There was a credit card industry convention in Washington. As we tell you so often, finding cheap flights is not complicated (we're not saying it's easy, just that it's a simple concept): You need to have flexibility, either on the dates or on the destination.
I didn't have any for a conference at a fixed location and on fixed dates. So obviously the tickets were expensive in cash, which is why the worst method of booking a trip—and the one 90% of people use—is to choose a destination and a date first.
But hey, people love to pay too much it seems!
Anyway, I used my Aeroplan points for a one-way ticket to Washington (Québec City-Toronto-Dulles) on both Air Canada and United.
For the return trip, there was no availability from either Dulles airport (IAD) or Reagan-National Airport (DCA) or even from Baltimore-Washington airport (BWI)…
So I simply took an Amtrak train to Philadelphia, a very affordable and short trip (US$18 and under 2 hours). I was able to spend some time in that city that I liked during my first visit.
And then I took a flight from Philadelphia to Montreal on Air Canada with Aeroplan.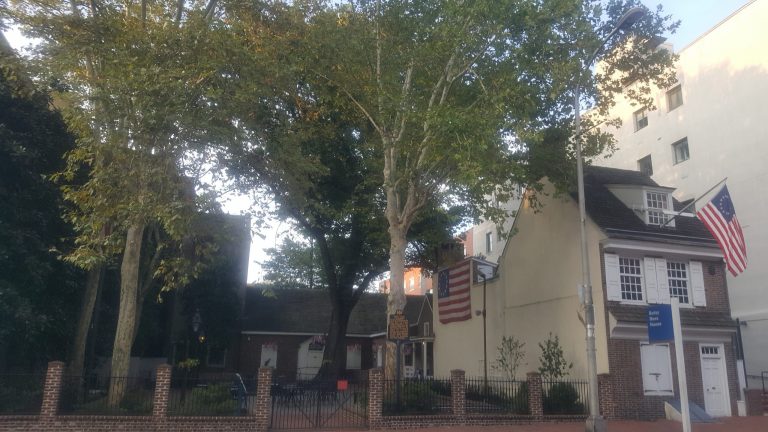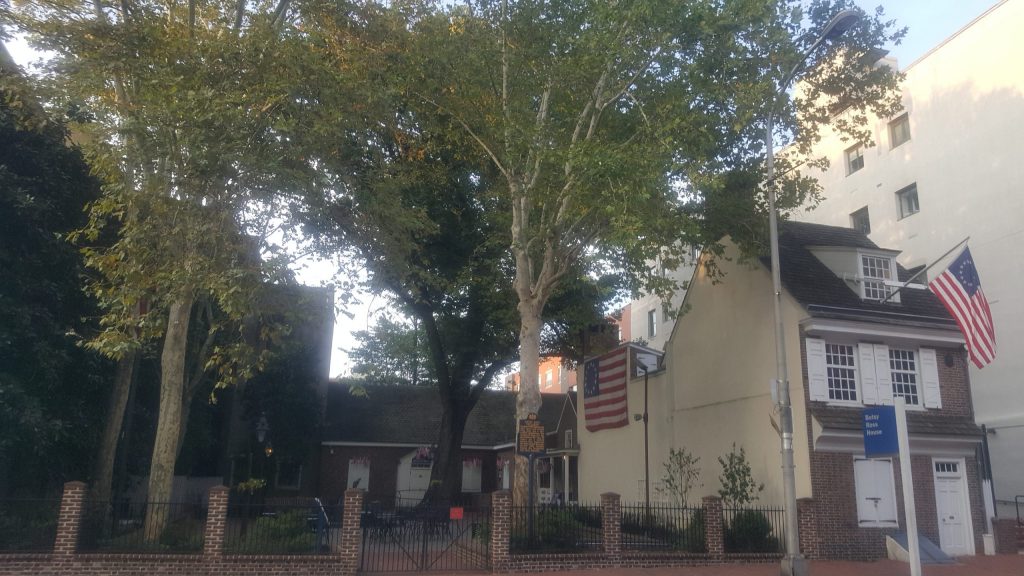 Want more content to learn how to maximize your rewards?
Summary
Here's how lucrative it can be to have Marriott and Aeroplan points!
What do you want to know about Marriott and Aeroplan? Tell us in the comments below.
Explore awesome destinations: travel inspiration
Learn pro tricks: travel tips
Discover free travel: travel rewards
Featured image: Toledo and the Marriott hotel in the foreground (photo credit: Andrew, Flytrippers co-founder)
Advertiser Disclosure: In the interest of transparency, Flytrippers may receive a commission on links featured in this post, at no cost to you. Thank you for using our links to support us for free, we appreciate it! You allow us to keep finding the best travel deals for free and to keep offering interesting content for free. Since we care deeply about our mission to help travelers and our reputation and credibility prevail over everything, we will NEVER recommend a product or service that we do not believe in or that we do not use ourselves, and we will never give any third-party any control whatsoever on our content. For more information on our advertiser disclosure, click here.
Share this post to help us help more people travel more for less: