If you want to see pictures from our first trip in over 4 months, here are the highlights of the first week of travel. They feature amazingly beautiful destinations, and there will be more this week too!
Please follow us on Instagram to get daily content (both regular posts and Instagram stories) to follow along as we travel. Since we have about 10 times fewer followers on that platform, I'll include the top posts here this time to give you one last reminder to follow Flytrippers directly on Instagram 🙂
This week we'll tell you about how the situation is on the ground with the coronavirus in Greece since we've completed that portion of the trip, but you can read the overview of our trip to Greece and Turkey for a few details.
But let's look at 20 pictures (a lot more to come for each destination of course).
The flight to Greece
It felt good to fly again.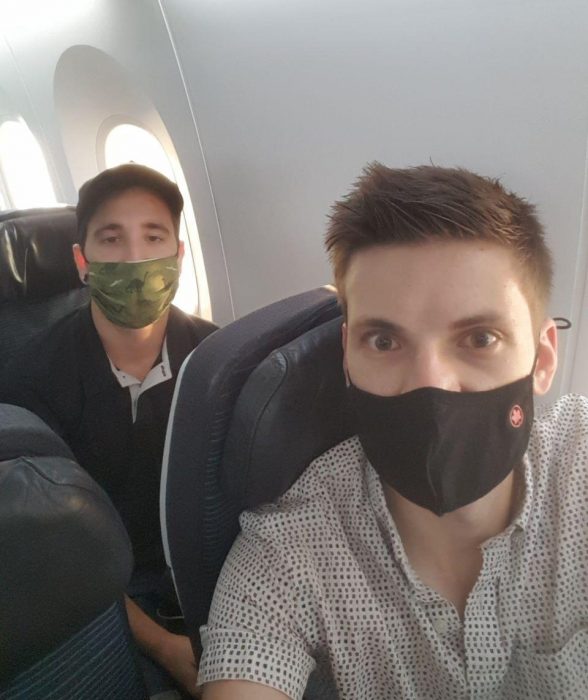 The plane window views when arriving in Greece are pretty nice.
We already posted about what it's like to fly from Canada to Europe and about what it's like in Canadian airports, but we'll have many more flights to give you our impressions of what the travel experience is like during the pandemic.
The ferry ride to go island-hopping
Before even taking the ferry, a trip to Greece definitely called for eating some gyros as soon as possible (they are €2.50 which is a lot more expensive than döners in Turkey, but not so bad).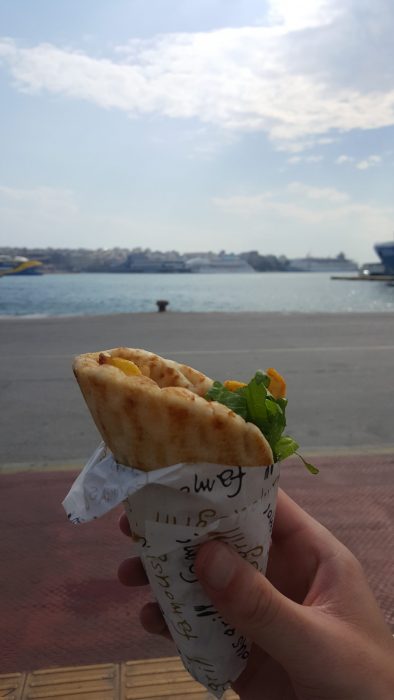 The views in the Cyclades are as beautiful as you'd expect.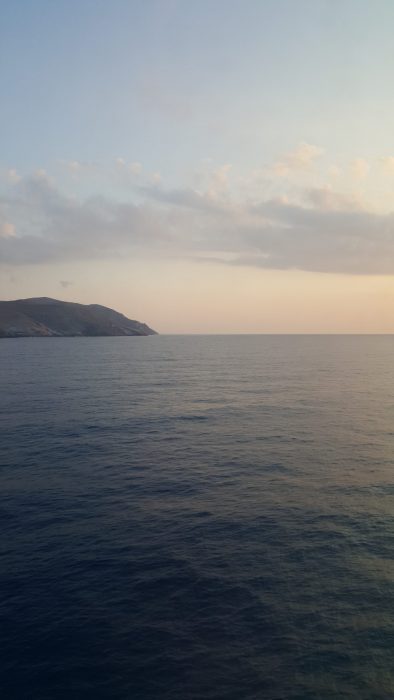 The island of Ios
The highest point in the village of Chora was well worth the walk.
Unsurprisingly, the Greek islands are just stunning.
We'll be in nearly-free Hilton hotels the rest of the trip, so we tried a hostel to report on how the experience is for those of you who are backpackers…
As far as hostel common areas go, I've seen much worse…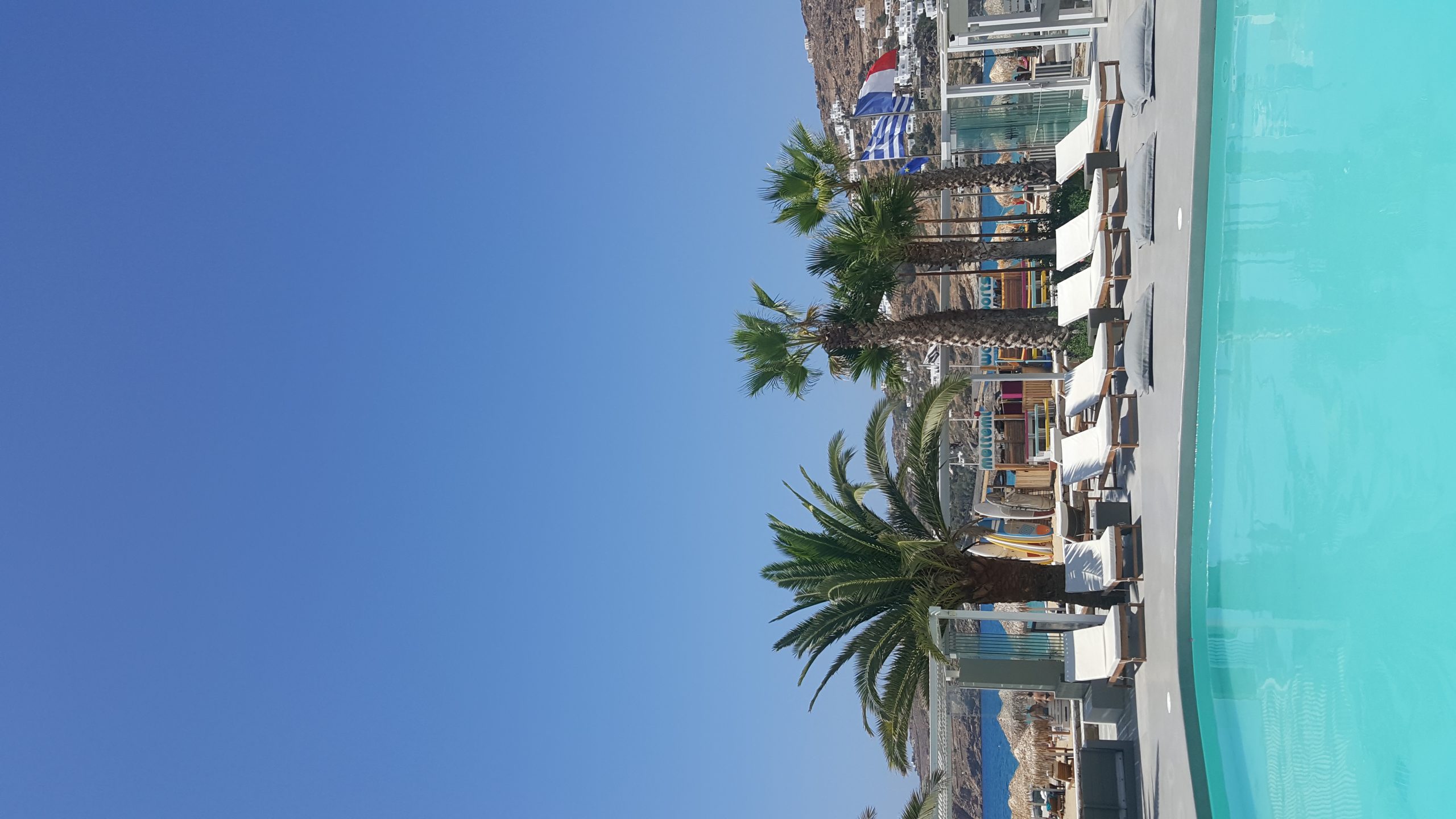 This was our first sunset on Ios, and they were actually all even better after this one.
The island of Naxos
Here's the classic view of Naxos.
The sunset with the Portara on the right and the mountains in the background is just epic.
The town has an old market that is typically Cycladic.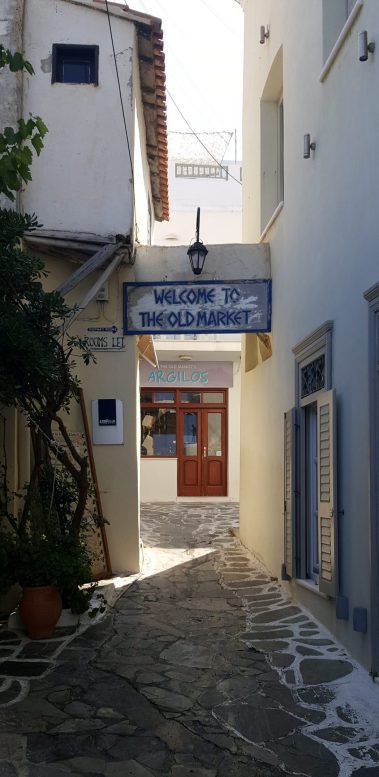 The island of Paros
The village of Paros is also very beautiful.
Those who love the narrow alleys and especially whitewashed buildings will love Paros.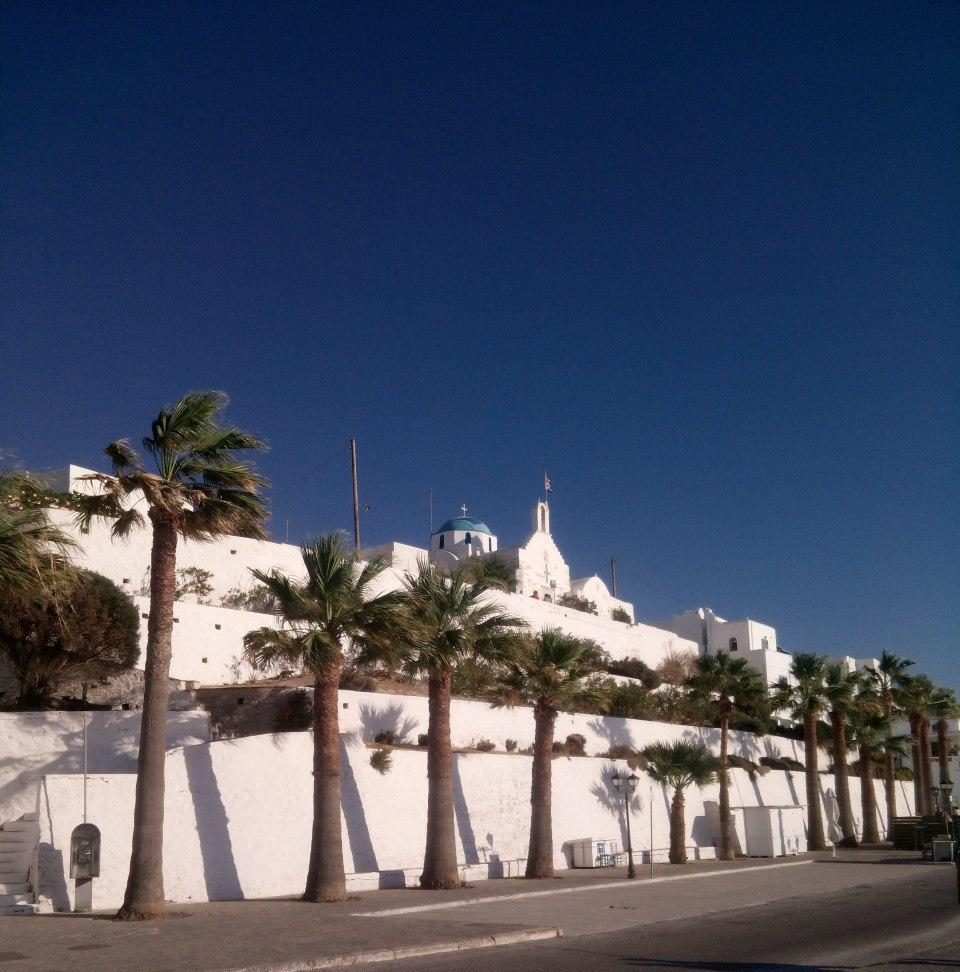 We had a great view of the sunset once again, but this time it was from our own yard (we also wanted to test Airbnb during the pandemic).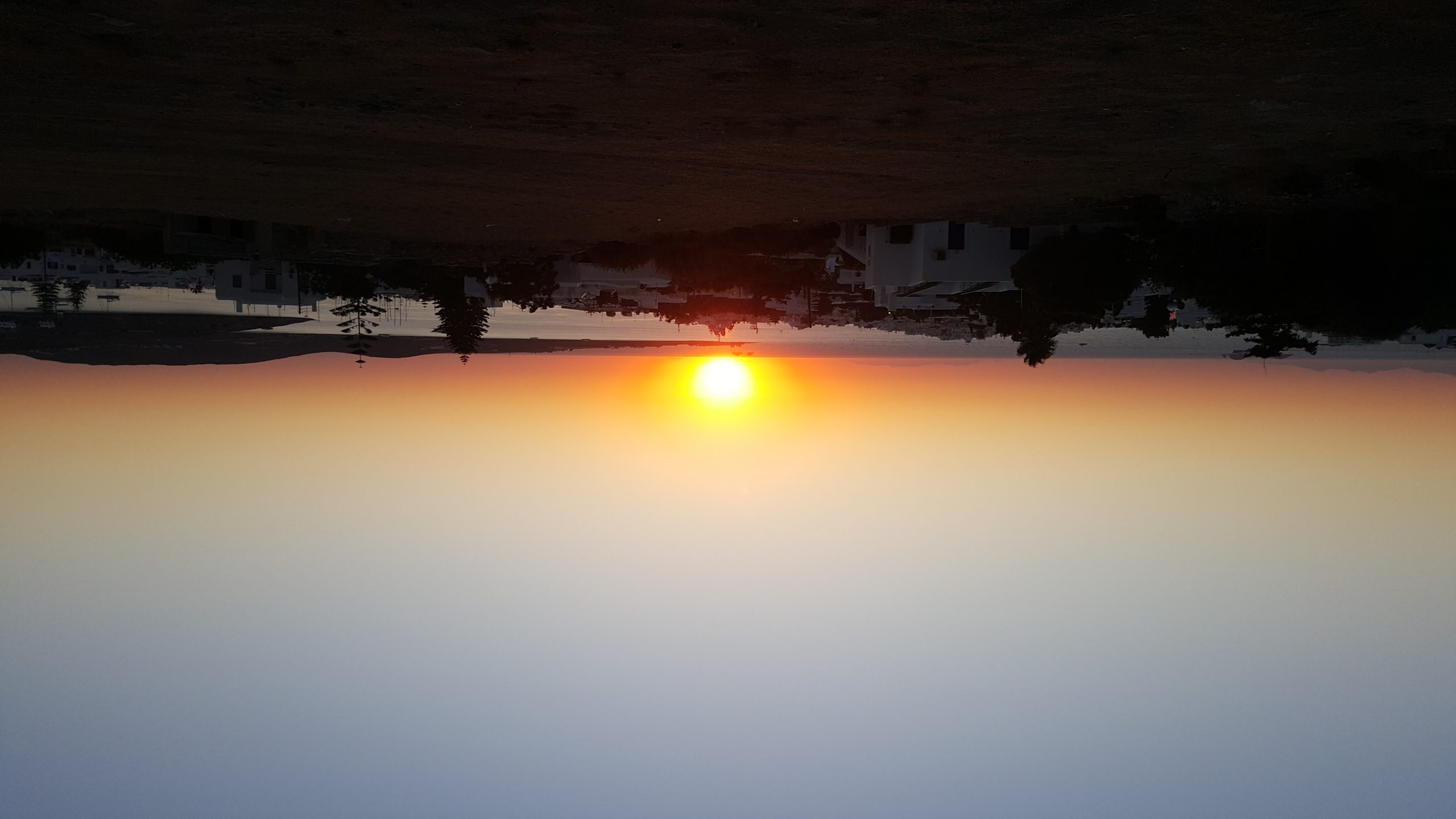 And if you are more into the beach-vacation thing than we are, obviously all three of these Cycladic islands can be an option.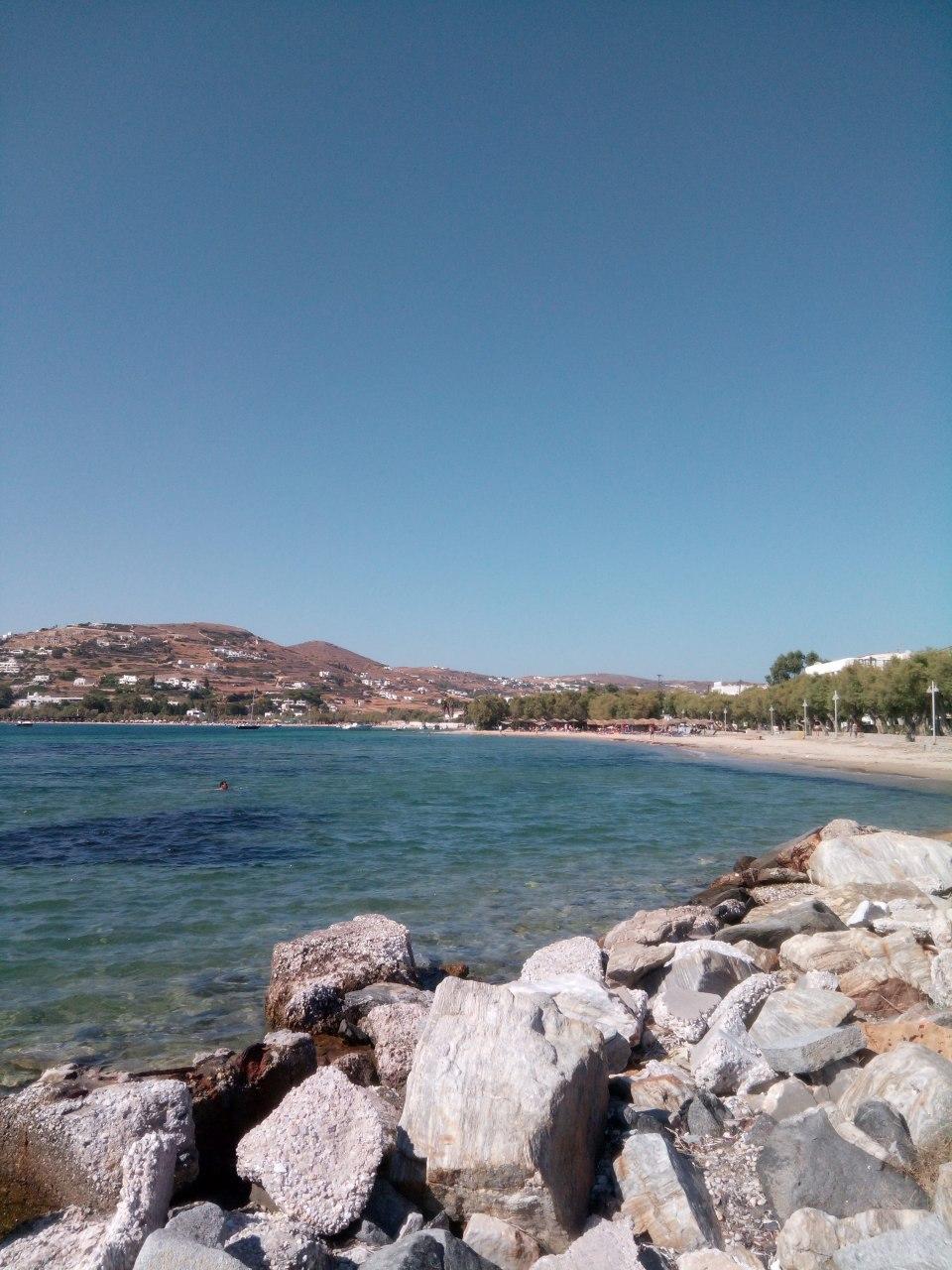 A brief stop in Athens
Before heading to Turkey, we had a bit of time to explore the historic city.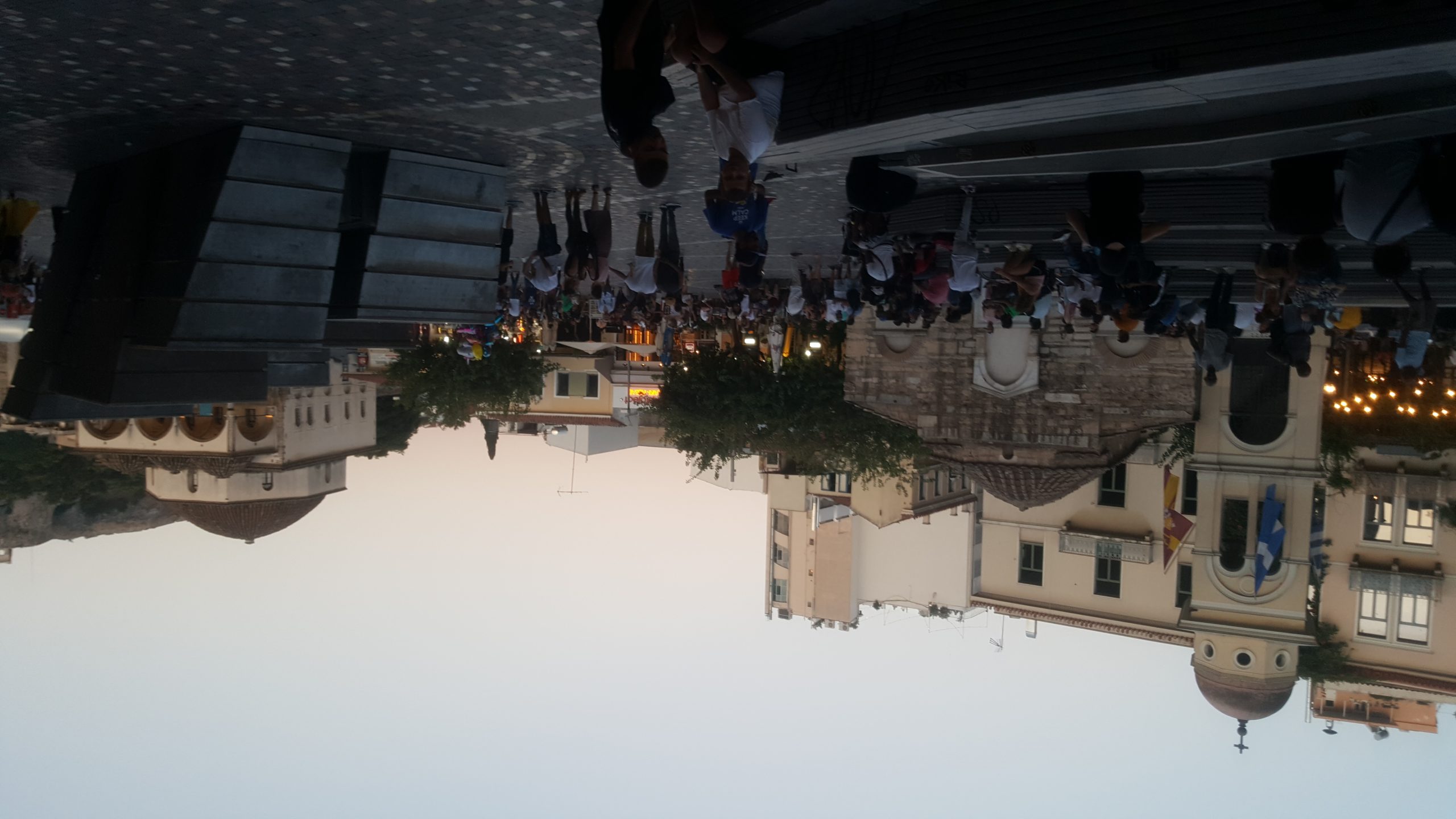 Our last hostel of the trip had a breathtaking view from the rooftop terrace (not bad for C$18/night in a developped country in peak summer).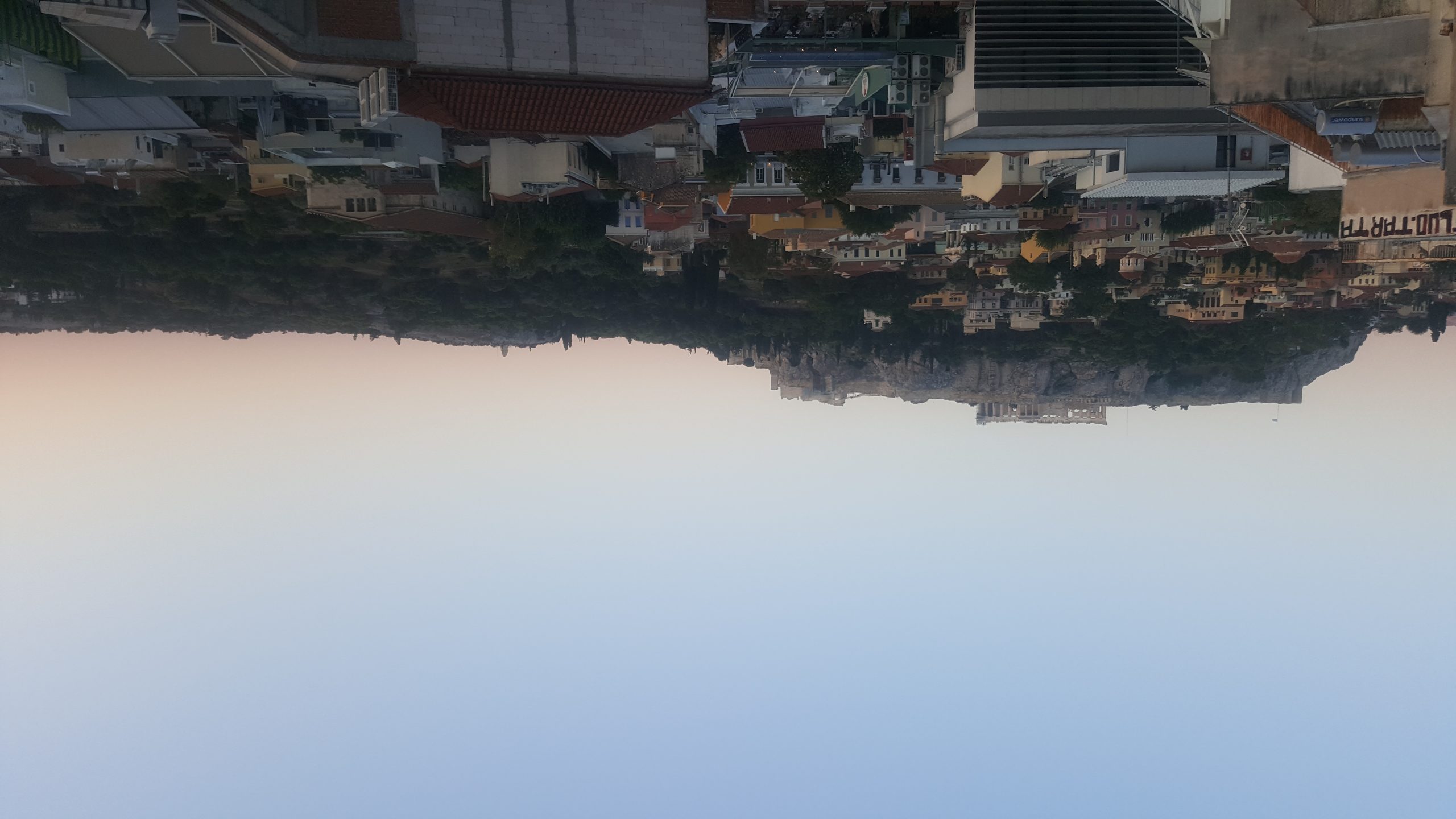 A layover in Belgrade, Serbia
Finally, the last stop was Belgrade, a city we very much enjoyed 2 years ago that we were able to build into our itinerary, even only for 19 hours.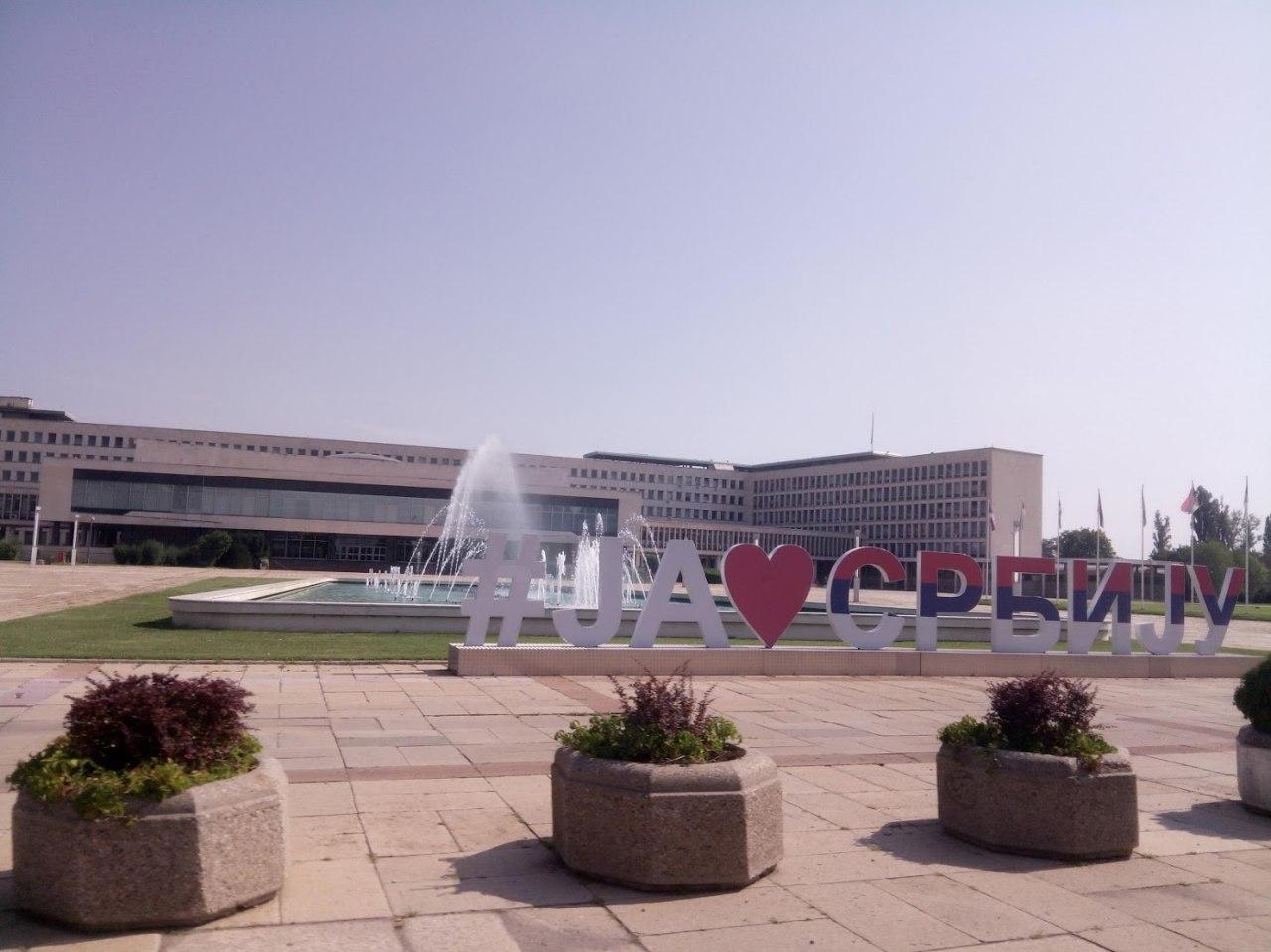 We stayed in a Marriott hotel with an amazing location directly on the main square in the city center.
The best part is you can get 5 free nights in this hotel with the Marriott Bonvoy Card's welcome bonus alone—or 8 free nights in a few hotels in Turkey, including in Izmir where we are now.
Next up on this trip is Turkey, a country we love so much that we're back for the 3rd time despite being on a mission to visit every country in the world.
So I'll tease a first picture of Izmir's Clock Tower.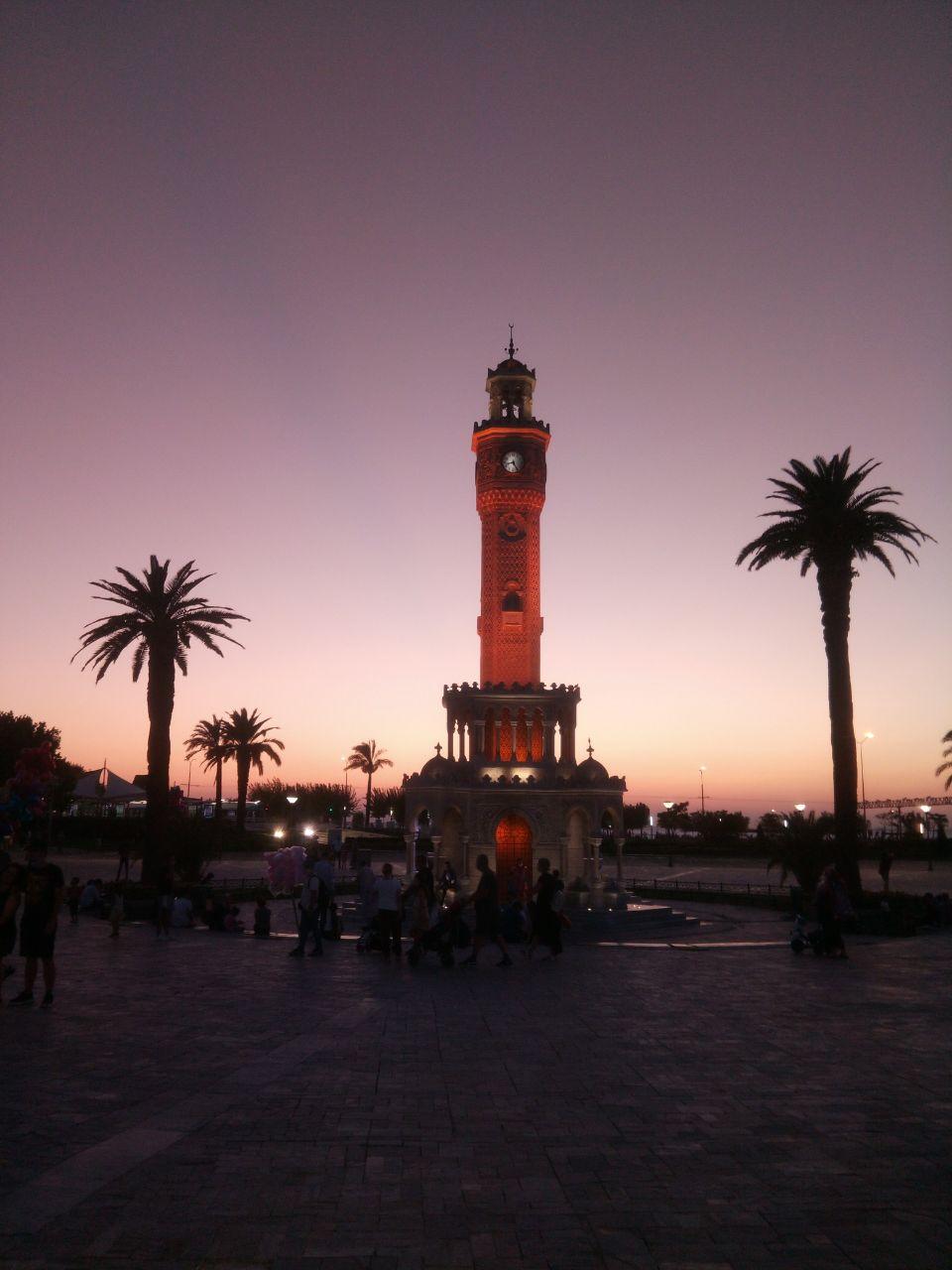 Want to follow along as we travel to Greece and Turkey?
Summary
Those are just a few of the photos from the first week of our trip, follow Flytrippers on Instagram to see many many more as we continue traveling to experience what it's like to do so in this new reality.
Have any questions about traveling during the pandemic? Tell us in the comments below.
Explore awesome destinations: travel inspiration
Learn pro tricks: travel tips
Discover free travel: travel rewards
Featured image: Ios, Greece (photo credit: Andrew, Flytrippers co-founder)
Advertiser Disclosure: In the interest of transparency, Flytrippers may receive a commission on links featured in this post, at no cost to you. Thank you for using our links to support us for free, we appreciate it! You allow us to keep finding the best travel deals for free and to keep offering interesting content for free. Since we care deeply about our mission to help travelers and our reputation and credibility prevail over everything, we will NEVER recommend a product or service that we do not believe in or that we do not use ourselves, and we will never give any third-party any control whatsoever on our content. For more information on our advertiser disclosure, click here.
Share this post to help us help more people travel more for less: