As you might know, both of us Flytrippers co-founders have now arrived in Europe for a 3-week trip to Greece and Turkey. It's our very first international trip since the beginning of the pandemic, one we're taking to inform you about what it's like to travel now (and help you travel virtually to these amazing destinations).
Needless to say, we are also veryyyyyyyyyyy excited to finally be traveling after such a long break.
We will have lots of content for all of you. But before we get started with our post tomorrow about the experience on our Air Canada flights, I figured I'd share an overview of our trip.
Here are our (early) first impressions, our general itinerary, and most importantly everything we plan on covering (please feel free to add suggestions in the comments). I'll end with a few general logistical notes.
This article will become the hub for this trip: the link to every related post will be here if you want to find them all easily.
Please subscribe to our free newsletter to get all of our many posts (Facebook doesn't show them all even if you follow us). And follow us on Instagram for daily photos as a bonus.
As a reminder, of course, not everyone should travel now. We've explained why we are ready personally and we've shared a detailed guide with all the 15 factors to consider to help you decide whether it makes sense for your own situation.
Flytrippers will be there to help you travel, whether you are ready to travel again now or only in the future.
Our first impressions
I personally had a bit of a preview last week, going on a very short roundtrip trip by plane for a business meeting (for something Flytrippers is excited to tell you more about this week). So I got to experience airports, airplanes, and even a Marriott hotel stay.
Even if it was extremely short, I was pleasantly surprised by how enjoyable the whole experience was. Enough to decide to go travel internationally.
Well, after a day in Greece, I can definitely say that the same holds true. Again, the airport experience was actually painless, and the Quebec City-Montreal-Athens flights on Air Canada could not have gone any better.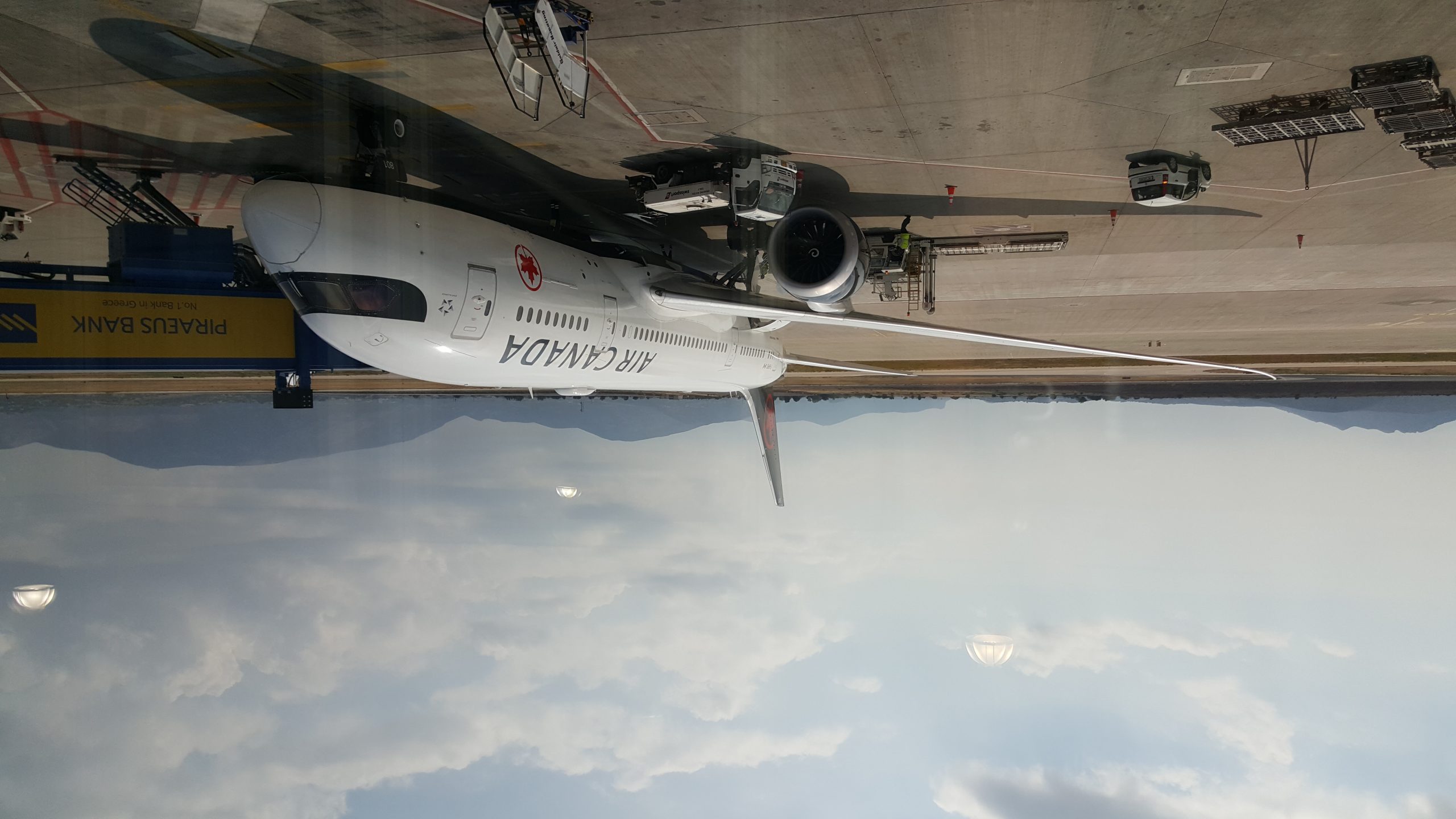 For airports and airplanes, it's just absolutely encouraging to see that apart from obviously having to wear a mask, it really isn't that dramatically different than it was before, in our opinion. It's definitely worth enduring to be able to roam the world again. We'll have detailed posts about those two topics, among many others.
But even better: once we landed in Athens, we spent the afternoon in the Piraes neighborhood waiting for our ferry, and let's just say it's been amazing on every front. From A to Z, absolutely positive up to now, almost perfect. We're definitely excited to share more about our impressions.
It's still early, but after a day, we are very stoked. This does not change the fact that the 15 factors to consider remain, not at all. But it's still positive.
Our planned itinerary
We haven't booked our "internal" flights or accommodations apart from tonight yet, but we might have finalized our entire itinerary yesterday while on the ferry to the Greek islands, so here's what you can expect in terms of destinations we'll cover.
1. Greece
We'll spend only about one of the three weeks in Greece, mostly for budget reasons as Turkey is exponentially cheaper (and we love that country). Also, Kevin has already been to Greece, and I plan to return with my girlfriend anyway.
Since this is definitely the best summer to go island-hopping with fewer crowds (we sure hate crowds), we'll visit 3 islands.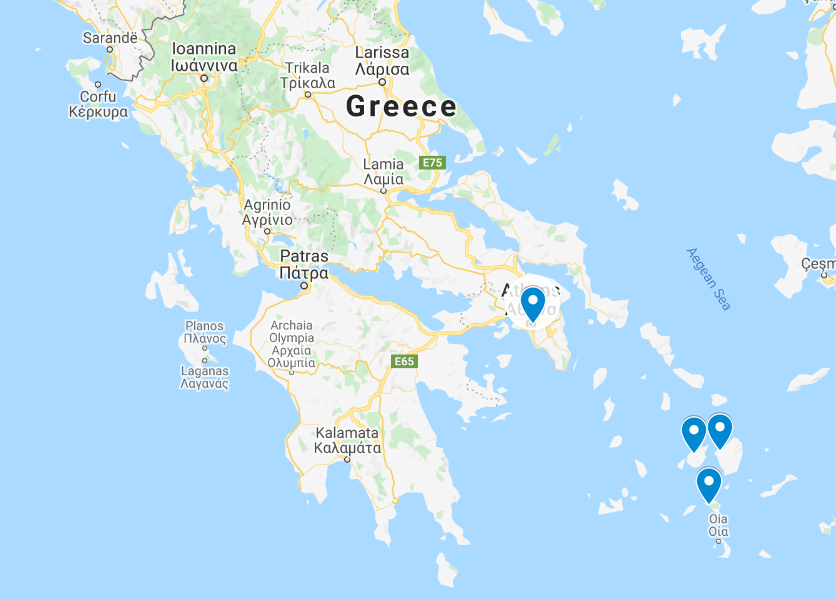 We settled on the Cyclades islands as they are the closest (we'll have a guide to the main groups of islands in Greece too).
We're deliberately avoiding the most popular islands, Santorini and Mykonos, in part because we usually prefer off-the-beaten-path destinations.
Kevin has visited Santorini already, so he'll share a post this week to still give you a peek at the #1 most iconic Greek island. Mykonos is often considered an expensive party island, it looks beautiful but it's not quite our scene.
1.1 Ios
Our first stop is Ios. We got here yesterday by ferry via Athens. It's often called "Mykonos on a budget" and is usually very popular with young travelers and we chose it as it seems like the best island for budget-travel adepts.
We'll be spending almost our entire Turkey trip in Hilton hotels for nearly free (thanks to a great promotion we'll tell you more about), so we also want to go see how the hostel experience has been affected by the pandemic, to help out those of you who are backpackers too.
Ios was also the best spot to go for that. Oh, and unsurprisingly, it looks pretty beautiful.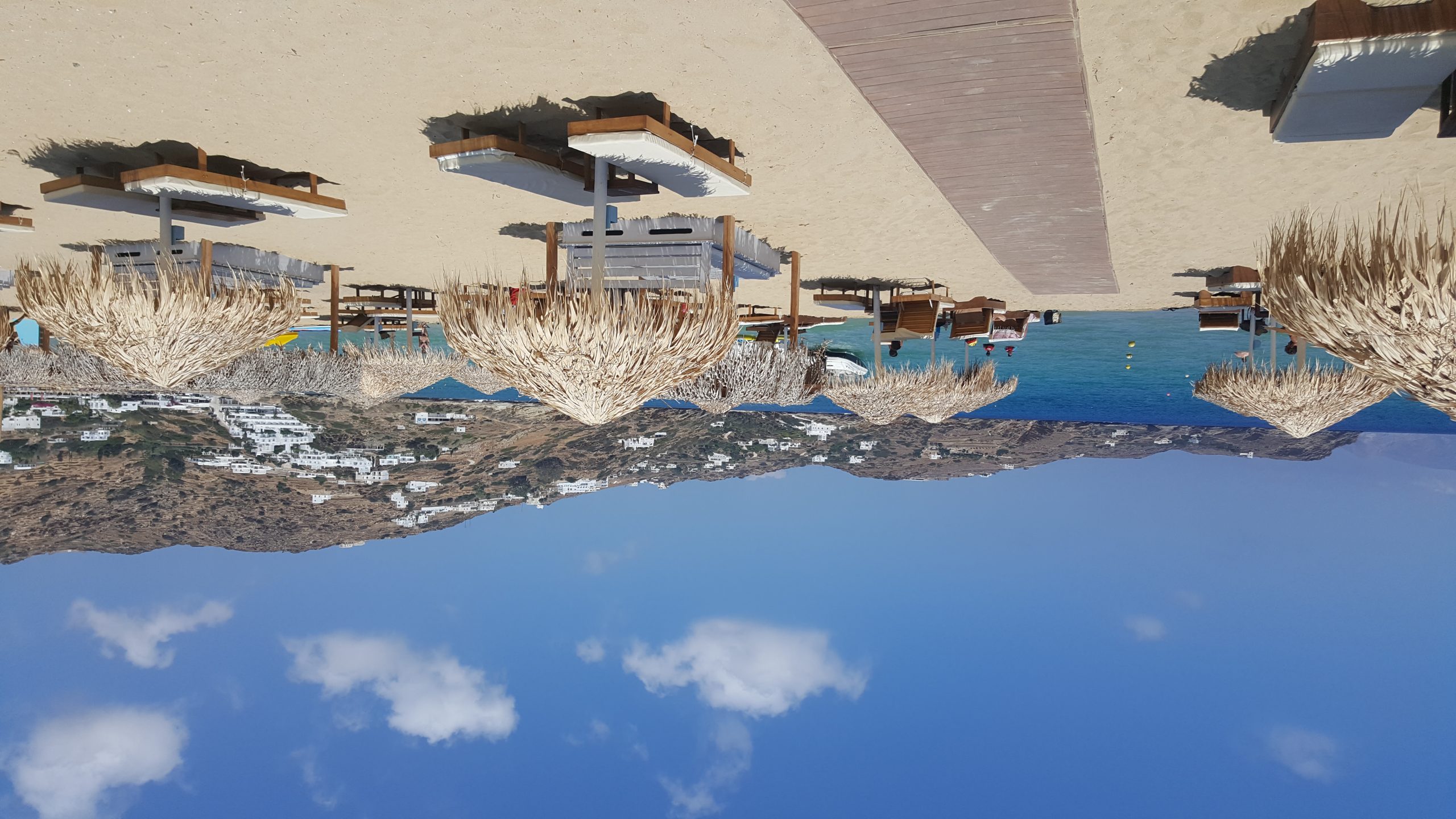 1.2 Naxos
Next up will be Naxos. It is the largest of the Cyclades islands and is known for being a beautiful mountainous island with pretty villages (and it has the Cyclades' highest peak, Mount Zeus).
The island's main town also apparently has a nice market and looks like a great place to enjoy the sunset over the Aegean Sea. There are remains of the Temple of Apollo that was started in 530 BC.
The water in Naxos is very clear, like it is in most Greek islands. Finally, we're not really the beach-vacation type, but for those who are, this is apparently an ideal island for that.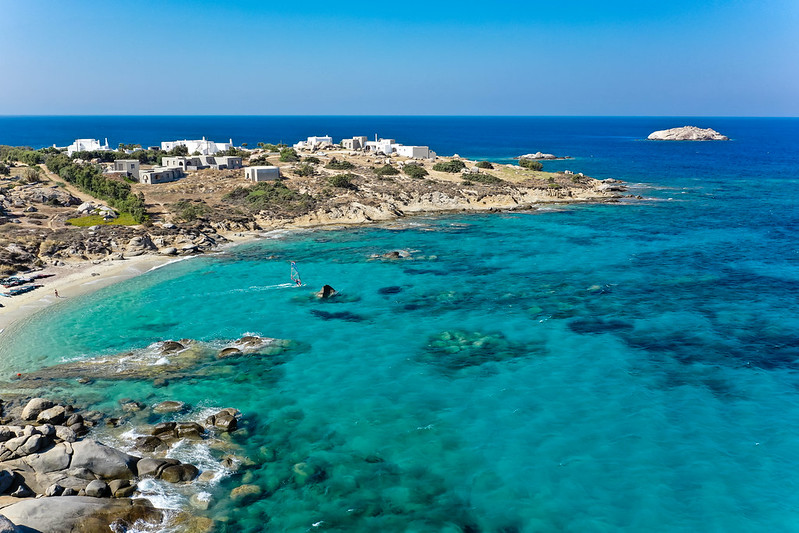 1.3 Paros
Finally, for the last of the Greek island-hopping portion of the trip, we'll head to Paros, which is often said to have some of the most beautiful natural landscapes.
The main village has the typically-Cycladic narrow alleys and beautiful whitewashed buildings.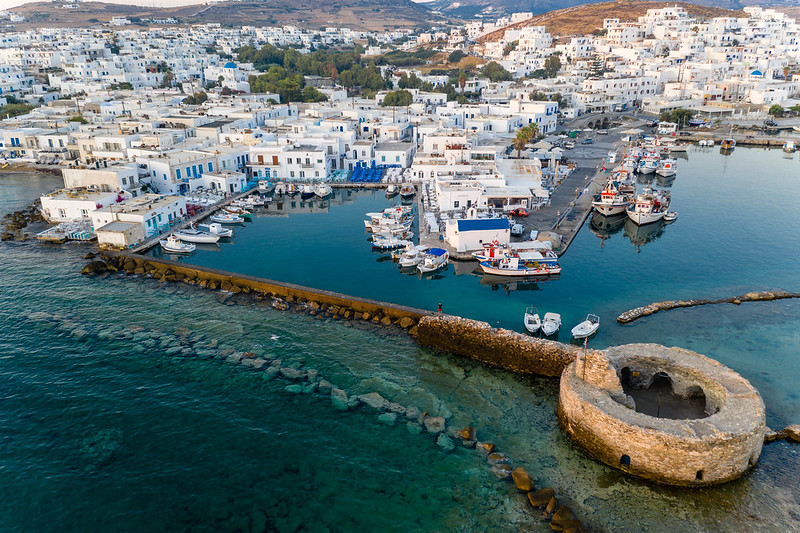 1.4 Athens
We are flying home out of Athens on Air Canada once again, so on our way back, we might spend a day in Athens. It's not much, but Kevin has already visited the city so we have an unwritten rule of trying to maximize our time spent in places that are new to both of us.
He'll share a post about his week-long trip to Athens a few years ago to still give you info about the historic city.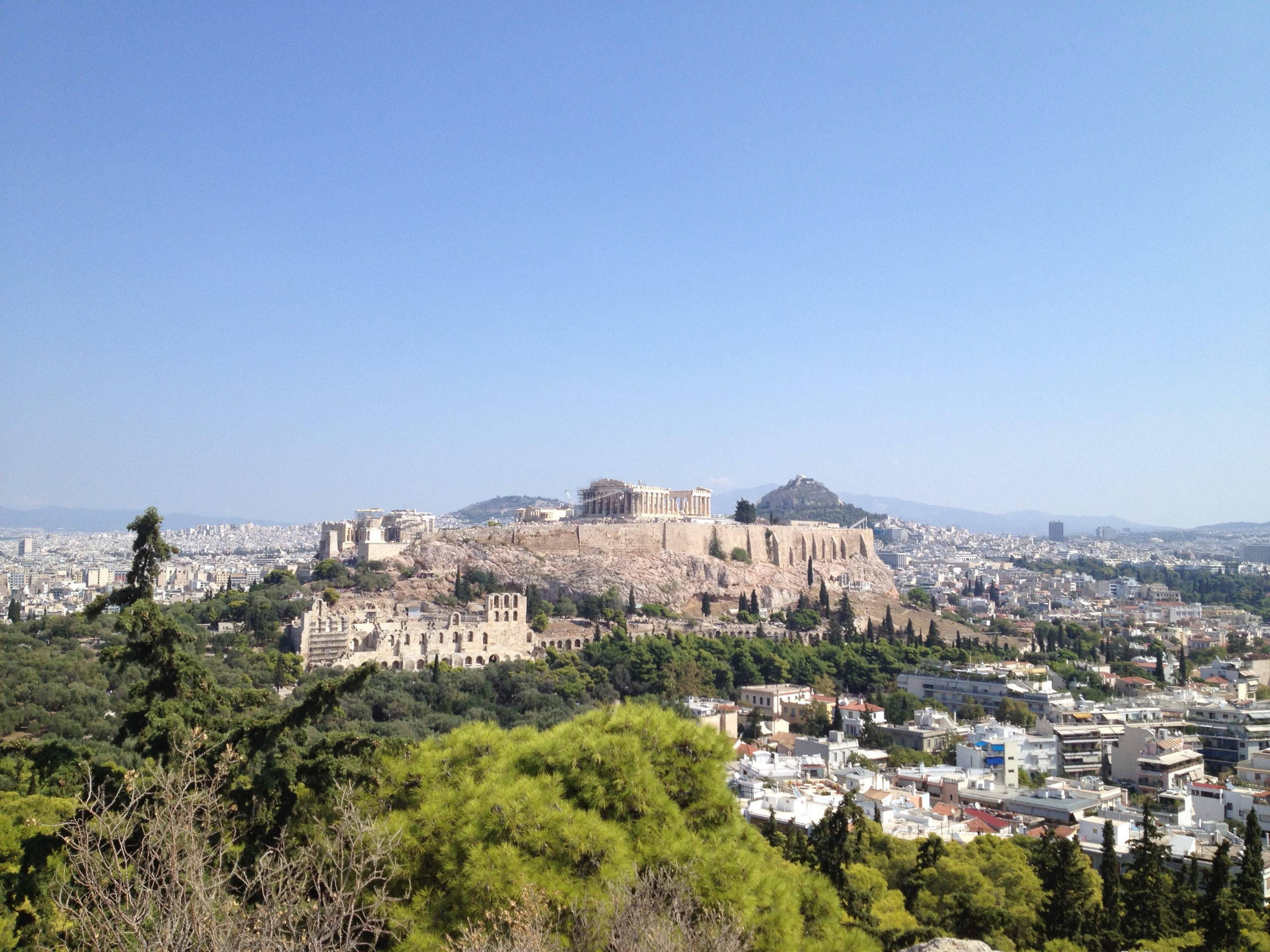 There is obviously so much more to Greece (the Meteora region looks beautiful, and there are literally hundreds of more islands that can be perfect for a trip), but this should give you a pretty good taste of the country in case you want to make it your next destination (maybe even this summer, who knows?).
By the way, since building your own multi-ticket itinerary yourself is often the best way to save money on airfare (especially in Europe), we always recommend visiting the city you use as a stopover at the end of the trip like we're doing, not at the beginning. That way if there are any delays, you have a buffer and you don't miss your long-haul flight home (which could cost you hundreds of dollars).
2. Turkey
As mentioned, Turkey is one of our favorite countries in the world. We've both been twice before, so we'll not be hitting up some of the best spots, since we've already been to many of those.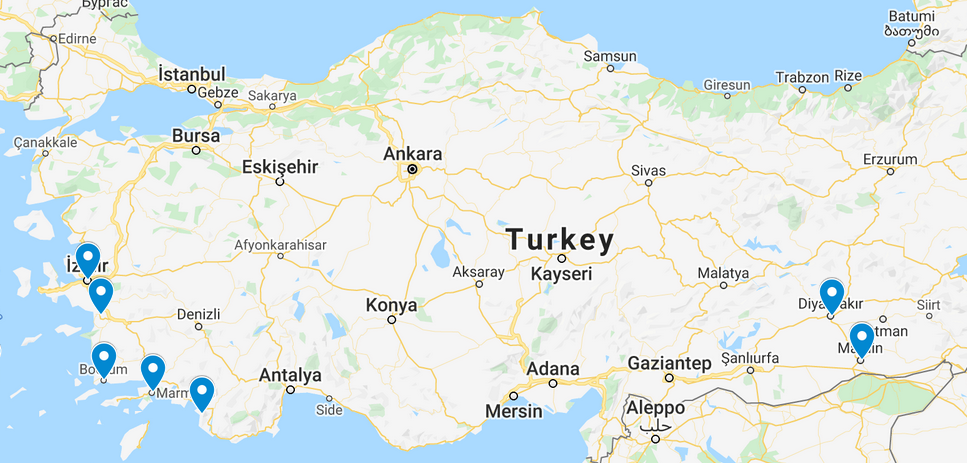 So forget Istanbul, Cappadocia, Antalya, Pamukkale, and Ankara: we've visited those already. But rest assured: next week we will share a post about that first epic trip so we don't leave out the highlights and must-sees of this beautiful country.
But here's where we're headed this time.
2.1 Izmir
The Aegean coast region of Turkey looks absolutely stunning, being just across the Aegean Sea from Greece.
We were hoping to take the usual ferry between the Greek islands and Turkey, but due to the pandemic these are currently not operating (all domestic ferries in Greece are back to normal, just to be clear).
That complicated our logistics. But I'll take slightly more complicated logistics over not traveling internationally every single time personally.
Anyway, we'll spend a while in Izmir, Turkey's third-largest city.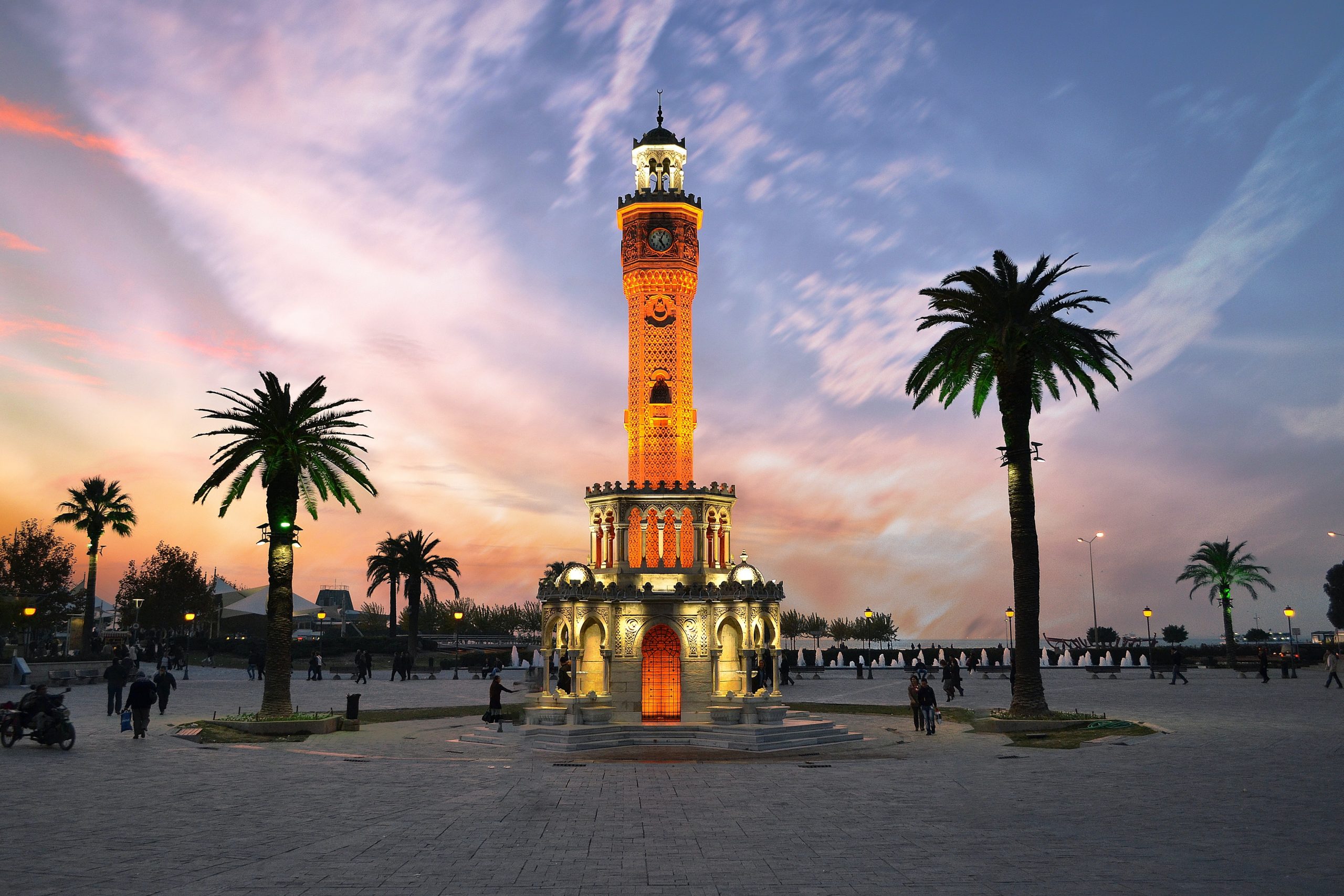 And we'll go on day trips, like the one to UNESCO World Heritage Site Ephesus that I'm especially looking forward to as I love architecture and history.
2.2 Muğla
Since we've never driven in Turkey, we figured it was the best time to go out of the cities and explore more freely on our own.
We'll get a rental car in Izmir and will spend a few days roadtripping south in the same Aegean region, along the coast. We'll visit Bodrum. Marmaris looks like a very pretty spot.
And finally, we'll make our way to Ölüdeniz, where there is the Blue Lagoon, which is considered by many to be one of Turkey's most beautiful spots (which is saying something given how many beautiful spots there are).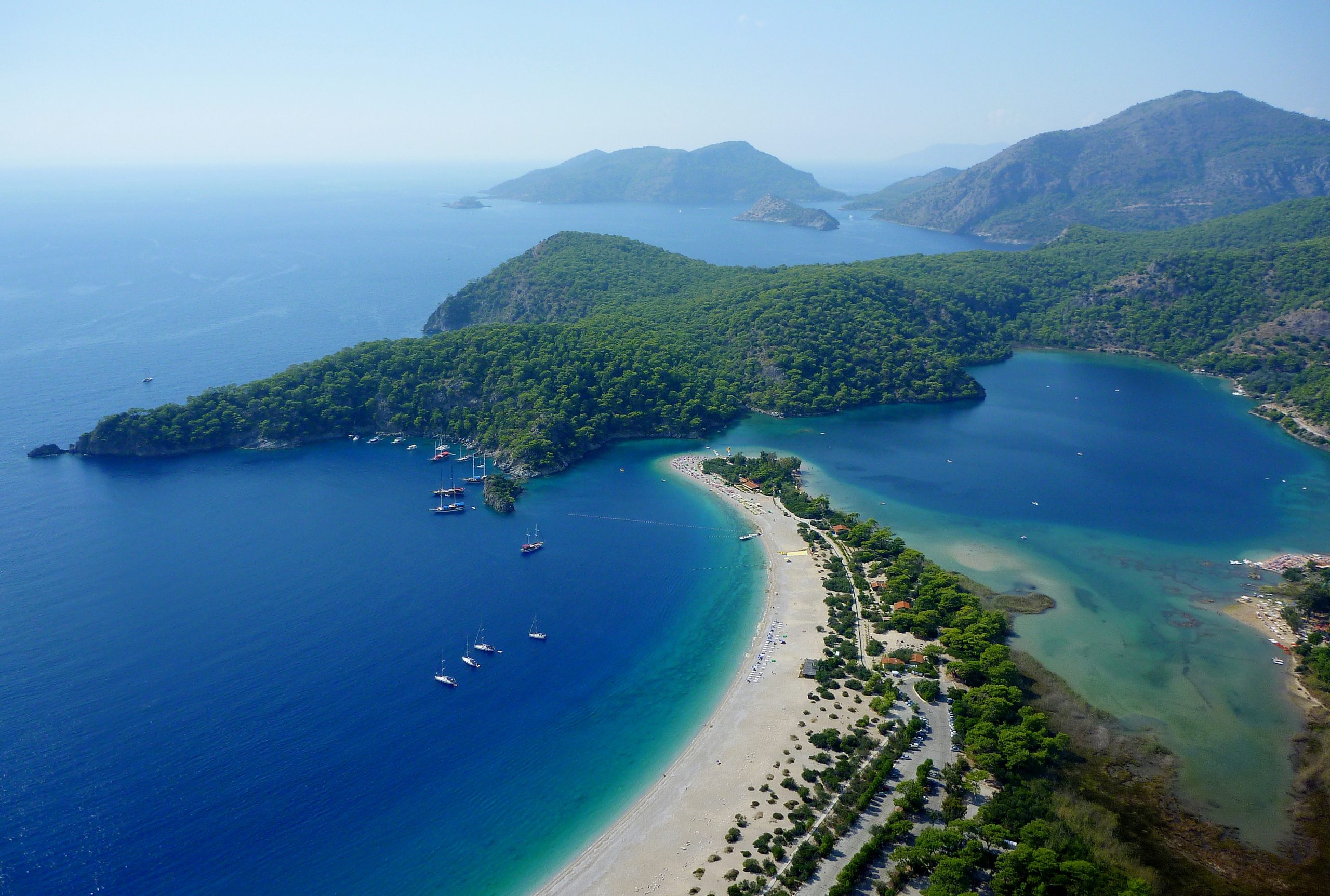 We'll likely add many other stops, we haven't quite done all the research on this part of the trip, so stay tuned.
2.3 Kurdistan
For a completely different experience, we'll then fly out East (over 1,000 kilometers away—Turkey is pretty big) to the Kurdistan region.
I visited briefly in December and absolutely loved it, so we're going to visit Mardin, a historic city of Mesopotamia that is at least 3,000 years old.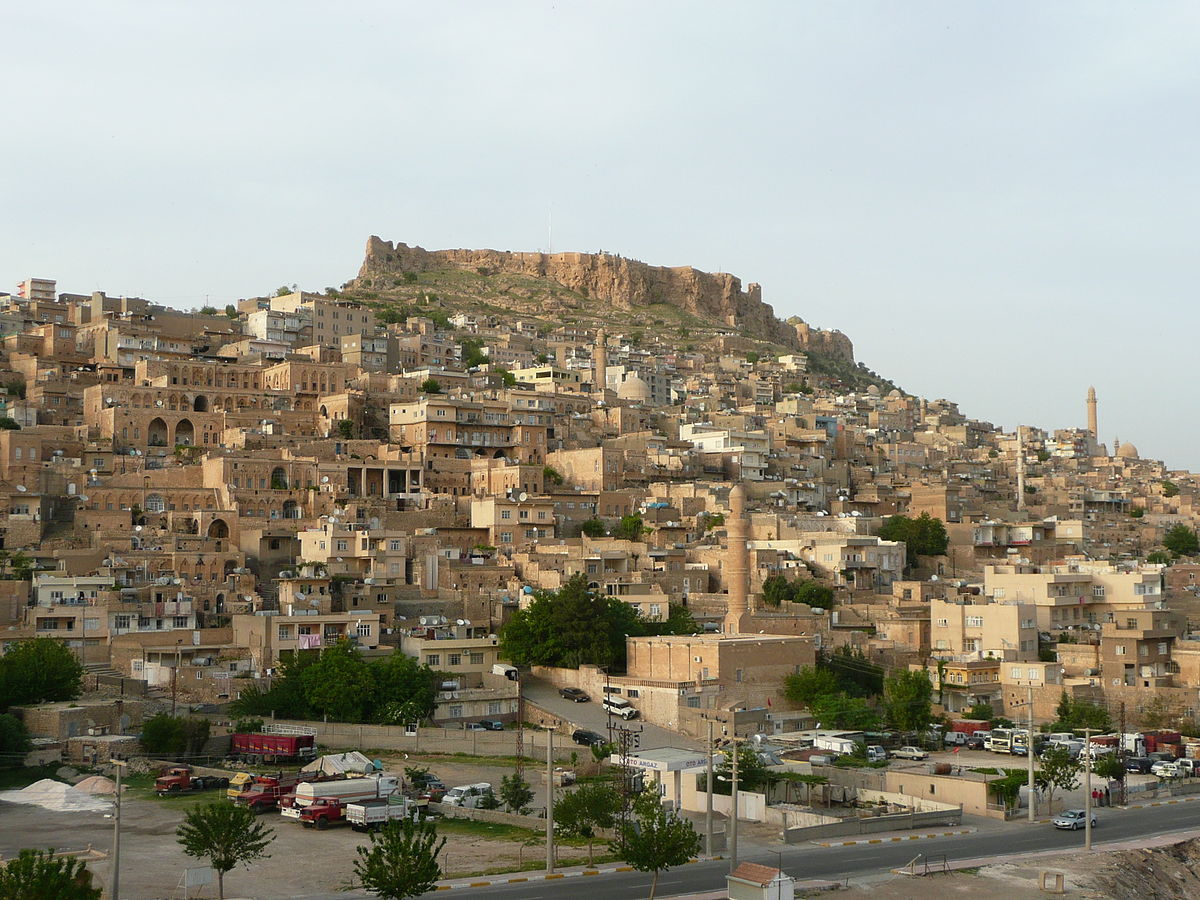 Finally, we'll head to Diyarbakir, a city that has long had a quite negative reputation, but apparently is the heart and soul of the Turkish Kurd culture. Many Kurds even consider it to be their capital.
Topics we'll cover
Here's everything we plan on covering, in addition to the destinations themselves.
Is there anything you'd like to add to our list? Have any questions about restarting to travel? Any concerns? Things you would like for us to touch on to help you? Let us know in the comments below!
What it's like in airplanes (11 flights in total)
What it's like in hotels (Marriott, Hilton, and others)
What it's like in hostels
What it's like with activities and attractions
What it's like in restaurants
What it's like in airports and border controls
What it's like in airport lounges
What it's like in trains, intercity buses, and ferries
What it's like in local buses and subways
What it's like in Ubers/taxis
What it's like for rental cars
How welcoming (or unwelcoming) locals are to travelers
What it's like to plan a trip in these strange times
What you need to know about international travel
Which other countries are open to Canadians with no restrictions
A few logistical notes
I'll just list answers to a few of the common questions we got about our trip here so we get those out of the way.
We're allowed to travel to Greece and Turkey?
Absolutely! There never were any restrictions apart from the entry restrictions imposed by other countries, and many of them (especially in Europe) have lifted their restrictions for Canadians.
Do you have to quarantine or provide a test result or be tested in Greece or Turkey?
No, like many countries, Greece and Turkey have completely reopened to Canadians with no conditions whatsoever. The quarantine on arrival back in Canada remains though, until August 31st (at least). Greece does perform random COVID-19 tests on arrival though, and if you test positive you'll have to quarantine (but Greeks will cover your hotel costs).
Do you have medical travel insurance for COVID-19 in Greece and Turkey?
Absolutely, we wouldn't leave without it. Since late July, two Canadian insurers now include COVID-19 in their medical coverage. We've actually just found a 3rd one that is even cheaper (with one important caveat); Kevin took that one so we'll have a detailed post about it soon.
How is the COVID-19 situation in Greece and Turkey?
In Greece, it's infinitely better than in Canada. In Turkey, it's similar to home. But in both places, basically everything seems to be open. That's one thing that a lot of people tend to do: evaluate things through the lens of the situation at home. But in many countries, things might be going better.
So there are no risks to travel to Greece and Turkey?
Obviously, there are risks. There will always be some risk, the question is whether you are comfortable with them based on your own situation. It's worth repeating because we want to make sure everyone who is considering any type of travel takes the decision seriously.
So it's safe to book a trip to Greece or Turkey in September, nothing will change?
Well, we'll give you our opinion of the entire situation and how likely it is to evolve, but it certainly doesn't mean that the situation won't change: nobody can really predict anything. That's why being easygoing is important these days, as the risk of things changing is a very real one mentioned in our guide to decide whether you should travel.
Want to get all our content about this trip?
Summary
We're going to visit Greece and Turkey and cover a wide variety of topics related to traveling during a pandemic.
What else would you like to know? Tell us in the comments below.
Explore awesome destinations: travel inspiration
Learn pro tricks: travel tips
Discover free travel: travel rewards
Featured image: Greece from the plane (photo credit: Andrew, Flytrippers co-founder)
Advertiser Disclosure: In the interest of transparency, Flytrippers may receive a commission on links featured in this post, at no cost to you. Thank you for using our links to support us for free, we appreciate it! You allow us to keep finding the best travel deals for free and to keep offering interesting content for free. Since we care deeply about our mission to help travelers and our reputation and credibility prevail over everything, we will NEVER recommend a product or service that we do not believe in or that we do not use ourselves, and we will never give any third-party any control whatsoever on our content. For more information on our advertiser disclosure, click here.
Share this post to help us help more people travel more for less: