We've gotten so much value out of this card—and so many of our readers have too—but we know most people haven't taken advantage of it, even though it's an amazing deal. Many clearly are skeptical about how credit card rewards can be so lucrative, but this is for real: I've earned a net of well over $10,000 in the past 12 years thanks to credit cards. And this one is one of the best.
The Marriott Bonvoy Card gives you an amazing Welcome Bonus, as most good cards do. There is no scam. No hidden downside. Get the card, and you'll get a lot of free nights. There is no minimum requirement for this card: as long as you have a good credit score you can apply.
And contrary to the very widespread (yet very wrong) myth, having an extra card won't negatively affect your credit score. As long as you don't cancel your existing cards (that will affect it negatively, and that is the most common mistake travel reward beginners make). And obviously, paying with a credit card is better than paying with debit/cash if you pay it in full every month, which you should do with any credit card (if not, don't use credit cards).
Look, we know some are distrustful. It's understandable. If that's your case, please read these 25 most common myths about travel rewards that you need to stop believing.
It's really important to understand that travel rewards aren't a scam. Whatever makes you doubt this is surely on that list.
And if not, or if you any questions at all, ask any question you want!
I personally saved well over $500 with just that one card's welcome bonus, by using it for 8 nights in beautiful hotels in Spain and in South Africa. Actually 17 nights, counting those from my girlfriend's card. Epic trips, and epically cheap too, thanks to the free hotels. And if you choose the Asian destinations listed below, you'll have even more luxurious free hotels in even better locations.
Here are the 5 reasons why now is actually the best time to get the Marriott Bonvoy Card.
1. You'll get an amazingly rewarding card
The 4 other reasons won't even be about the Marriott Bonvoy Card itself, but rather about why NOW is a great time to get the card—yes, the lockdown is definitely a good time, even the best time since the card launch.
If you already know the card and were just not sure if you should get it, skip directly to the 4 other reasons why now is a good time.
But first, I'll summarize why the card itself is amazing here, in 5 points (to keep with the "5" theme).
1.1 The amazingly rewarding welcome bonus
First, you'll get a Welcome Bonus of 50,000 Marriott points. That can give you up to 8 free nights in beautiful hotels if you plan a trip around the destinations that give you the maximum amount of free nights: Indonesia, Malaysia, Spain, South Africa, India, China, Mexico, Turkey… and others.
Those are Category 1 hotels. By the way, I've been to many (and I've seen pics of almost all of them) and these are very nice hotels. The category has more to do with the location's cost of living than anything else, since Marriott hotels have a pretty high standard to begin with.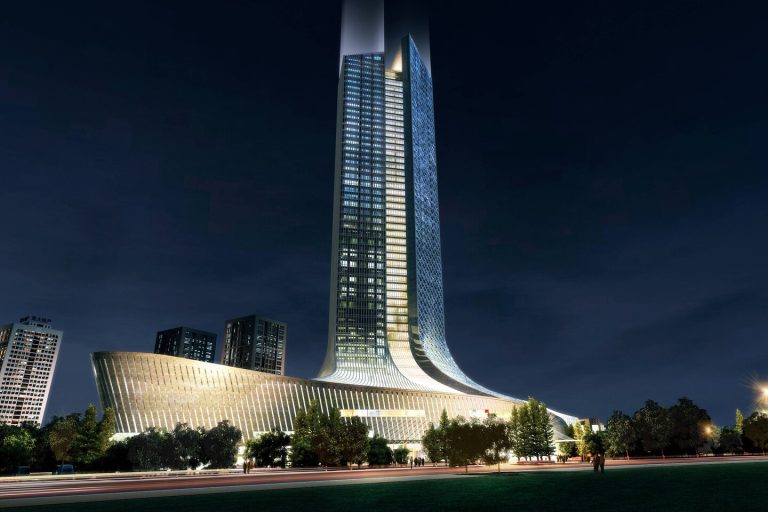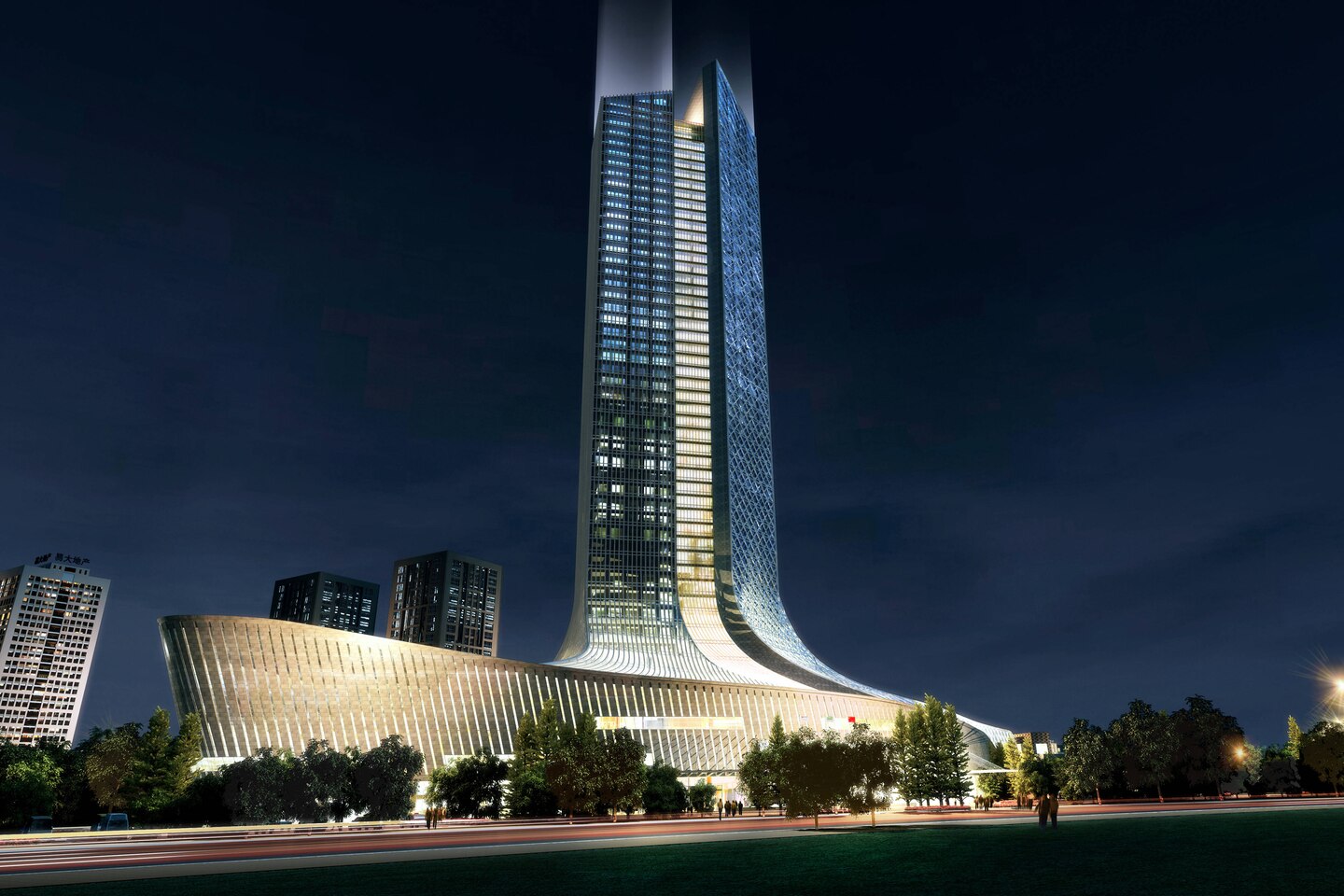 It's very easy to verify that these are very nice hotels: you can see for yourself. You can also see exactly where you can get 8 nights in our newly-updated post about all the Marriott Category 1 hotels.
If you prefer more flexibility, you'd get over 1,000 more destination possibilities by using your points for Category 2 hotels, and you'd still get 6 free nights in those. That's still very good. And even if you aren't as flexible on the destinations and don't maximize the points, they're still worth well over $400 very easily in other hotels.
The card also earns 2 points per dollar everywhere, which is a very good earn rate to earn even more points for free nights. Reason #2 below will even give you 5 points for dollar on many purchases. And the card always earns 5 points per dollar at Marriott hotels.
Maximizing the points will work on a majority of dates. On some dates, you can even get more free nights. But you'll also need to avoid the few dates that are really the busiest. But if you can't, you'll still get hundreds of dollars of value, just a few free nights less. Still an amazing deal.
All you have to do to get the welcome bonus is spend $1,500 in 6 months (I'm spoiling reason #4 now). That's it.
1.2 The amazingly flexible conditions
The points essentially never expire (all you need to do is use your card once every 2 years, for any purchase, to keep the points active). So you'll have them ready for when you're ready to travel post-lockdown, whenever that is for you.
Any booking made with points can be canceled for free, often up to 1 day before the check-in date (but sometimes 2 days or even 7 or 14 days in rarer exceptions). You can use your points easily with two clicks on Marriott's website.
There are also no taxes to pay when you use points for hotel rooms, as opposed to using airline points. A free night is a free night (there are very few exceptions in rare countries, but it's usually $10 or less and it's happened to me 1 time in 53 nights last year alone).
1.3 The amazingly rewarding "two-player mode" trick
If your travel partner also gets a card, that means you'll get 17 free nights in the Category 1 hotels, which is an amazing deal. You can see the math spelled out in detail.
Think about it: 17 nights for just $120 per person (the card fee). That's just $7 per night for nice hotels.
And before you ask the question everyone always asks when they are beginning in the world of travel rewards: yes it's better to pay a $120 fee and get 50,000 points than pay $0 and get $0.
It's pretty basic logic, but many are so used to avoiding fees (which normally makes sense) that they do it even if it makes absolutely no sense, like in this case.
And before you ask the common follow-up: credit cards aren't lifelong contracts. For regular cards that don't offer value after the Welcome Bonus, you simply cancel it before the renewal. That's how maximizing travel rewards work.
But the Marriott Bonvoy Card does offer amazing value after the Welcome Bonus…
1.4 The amazingly rewarding annual free night certificate
Every year you get a free night certificate that can be worth $500 (but is always worth more than $120). It can be used in any hotel up to Category 5, most of which are luxury hotels. Many are even 5-star hotels.
That's why I'll always keep my card and my girlfriend's card. Flytrippers' other co-founder and his girlfriend also keep the card, in fact he wrote a post about how he got a $1,000 room in an overwater bungalow in Fiji for free thanks to his Marriott annual night certificate.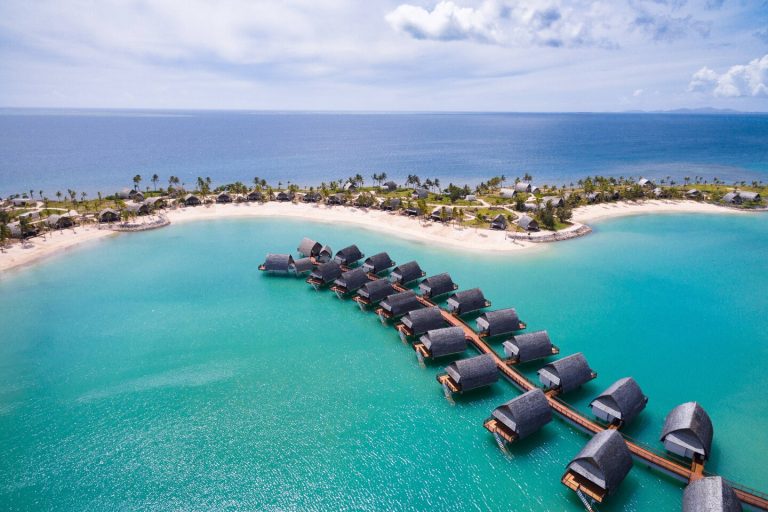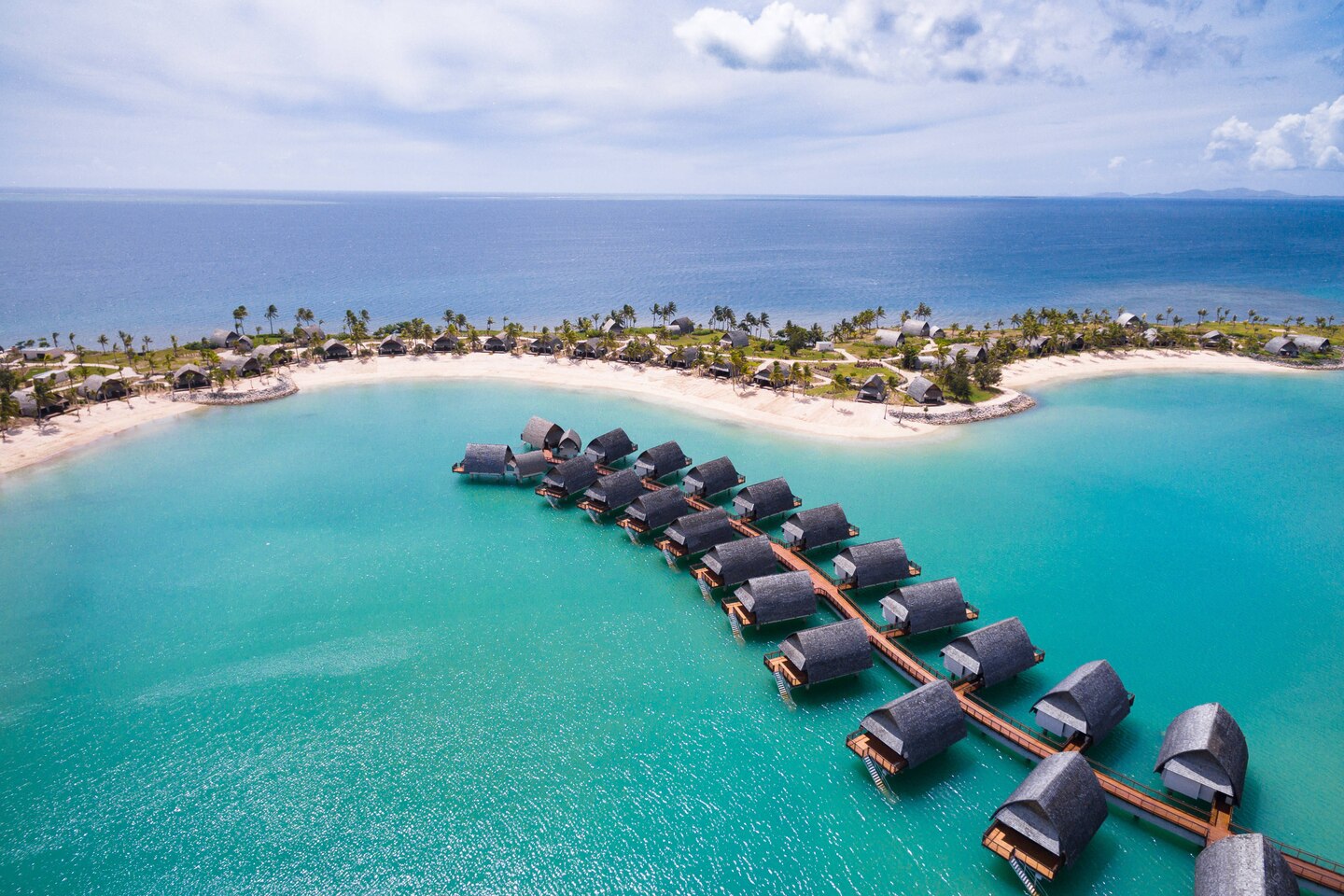 That certificate is always going to save you more than $120. So if you're a traveler, you already pay for at least one hotel night in a year. It's the same thing: instead of getting a very basic $100 + tax room (total of $120) if you pay cash, you pay that same $120 (for the card fee), and you'll get an amazing hotel thanks to the free night certificate.
1.5. The insurance coverage
Finally, apart from the first year's Welcome Bonus and every subsequent year's free night certificate, you'll also get free insurance coverage with the Marriott Bonvoy Card.
It includes flight delay insurance (to get an amazing free hotel when your flights are delayed, like the $400-a-night St. Regis 5-star hotel I just got for free in Istanbul in December). It includes rental car insurance (to avoid one of the worst travel scams out there).
It also includes retail protections (like extended warranties) for almost everything you buy.
It does not include medical travel insurance, but I'll take this opportunity to repeat how important it is to not cancel you old cards, so you'll still have medical protection if you have it (that one almost always applies even if you don't pay for the trip with your card, contrary to another common myth).
If you have any questions about the card
You can also read the 12 things you need to know about Marriott points.
But don't hesitate to ask me any question whatsoever about the Marriott Bonvoy Card, I'll gladly respond.
I truly stand behind this card and am sure you'll love it, so I am here to help alleviate any concerns you may have. I spent 60 nights in Marriott hotels last year to become a Titanium Elite member and know my way around the program very well!
You can also read the very detailed post about why you should definitely have the Marriott Bonvoy Card if you like to travel or the card offer's summary page.
2. You'll take advantage of the special 5X promo on restaurants
The Marriott Bonvoy Card now earns 5 Marriott points per dollar on restaurants and food delivery apps. It's also 3X on gas and 10X at Marriott hotels. We talked about it in a separate post; this is a really amazing promo.
The increased earn rates is a limited-time promotion until January 3rd, so the faster you get the card, the more bonus points you'll be able to earn.
Personally, I've spent a lot more on food delivery during this lockdown, so you might as well be rewarded for it. You'll get rewarded times five with the 5 points per dollar promo.
This is obviously in addition to the already great welcome bonus. It just means you'll earn points for more free nights even faster.
3. You will take advantage of the card offer before it could disappear
Not only is the offer higher now with that 5X, but there is also a possibility that the welcome bonus offer could be decreased.
American Express profits were down 76% in Q1, and so they announced that they will be cutting expenses by C$4 billion in 2020.
A good chunk of that $4 billion will be marketing expenses, meaning all card offers could very well decrease. We honestly don't know, but we do know that last week the Welcome Bonus for the American Express Platinum Card went from 60,000 points to 25,000 points overnight. Ouch.
Yes, for those who wonder why banks can give you such valuable welcome bonuses, they're just marketing expenses (oh, and they have a lot of money too).
I don't want to bore you with former management consultant insights, but the short version is that client acquisition costs in the financial products industry are very expensive (notably because the customer "lifetime value" is high).
Instead of spending ≈$500 on advertising to convince you to get a card that would be a lot less valuable to you without a welcome bonus, they give you that ≈$500 worth of points directly… that's a lot more convincing.
It's really that simple, there's no scam. It's not all part of the 5G or flat-earth conspiracies.
Anyway, with such a huge amount of expenses to be cut, who knows if the Marriott Bonvoy Card's welcome bonus will stay at this current level, which again, is the highest level it's been if you exclude the special offer for the card launch.
Of course, it's also very possible that the offer remains unchanged (except for the 5X on food ending in August), but one thing that is almost sure is that the card offer won't be increased until the coronavirus crisis ends at least.
4. You have time to learn to maximize Marriott points during the lockdown
During this forced break from travel (and lockdown), it's the ideal moment to invest the time to learn about how to maximize Marriott points. We know that many see it as an obstacle since it can seem complicated when you're just starting out, but honestly, it's really not that hard if you just take the time.
You don't have to though: it's pretty simple to pick one of the Category 1 hotels and get a maximum amount of free nights. But if you want to become a travel rewards pro, we have a lot of content to help you master not just Marriott points, but all types of points.
All you need is a bit of time to learn how to maximize the value of your points and how everything works. You likely have more time than before right now, and while I usually stick to travel tips, in life, I am one of those who believe educating yourself is more rewarding than entertaining yourself.
Time spent learning how to get $1,000 in free travel every year is very rewarding.
The longest part is waiting for the points to reach your account because you need to unlock the Welcome Bonus, so if you take care of getting the Marriott Bonvoy Card now and read up in the coming weeks, you'll be ready to book free hotels as soon as it's responsible to travel again. If you wait, well, your points won't be ready.
You can find all our Marriott content in our introduction to Marriott points. It contains the 12 basics to understand Marriott points and many links to learn more on each relevant topic if you wish to.
And of course, you should read the 25 myths to get an amazing intro to the whole world of rewards points before we launch our free video course to teach you all there is to know.
5. You will support Flytrippers
There's a reason we put this one as the last reason: it's the least important. Our mission is to help you travel more for less, so it's always all about what's in it for you. This card is amazing: 50,000 points is a lot of free nights. There's a lot in it for you. We have the card ourselves, and we simply love it.
We'd never recommend bad deals. In fact, many criticized us for telling people that it makes no sense to get a card that doesn't offer a welcome bonus. The fact remains, you should only take advantage of the really good deals, and that's why we only share the really good deals (even if we earn commissions on bad cards, we won't recommend those).
But yes, using our links when applying for credit cards is also a great way to support Flytrippers at no cost to you. That way we keep all our content free to help more Canadians travel more for less without anyone having to pay a thing.
We earn commissions on the flight deals that we share because they are great deals for you; it's the same with cards and everything else on our site. Like everyone who creates content.
But in over 3 years, you've never seen us recommend a card that doesn't give you hundreds of dollars, even though many want to pay us to do that. No matter the deal, our only concern is how good a deal is.
That's why we'll also have a step-by-step guide on getting a refund for your canceled flights, even if that means losing those flight commissions. We don't care: you are owed a refund in many cases (yes, even if airlines lie to you and tell you you're not) and travel vouchers are very bad for you, so we want you to get a refund. It's better for you, that's all that matters (to us, at least).
We always send you to the lowest price, or in this case, the best offer. You can get the card on the AMEX website directly and let them keep all their money, or you can use our links and support Flytrippers, your local Canadian travel resource. Again: it's always completely free for you, and always the exact same offer for you (or sometimes even better exclusive offers with us).
We believe it's a great way for you to support us, as many have asked how to do in recent weeks. The travel industry has been hit hard by the coronavirus. And as a small local business, it's hit us too, with booking revenue now essentially nonexistent.
In short, we certainly appreciate it if you use our links for any credit card, as it supports Flytrippers and doesn't cost you a dime. Thank you!
That way, we can keep sharing all our flight deals for free… and providing you with amazing content to help you travel more for less.
Here are just some examples of incredibly useful content coming soon:
How to get a refund instead of a voucher for canceled flights
Everything you need to know about restarting to travel
Will the price of flights go up or down
Not to mention our free travel rewards beginners' course, one that is sure to save you THOUSANDS of dollars in travel. Thousands.
You can start now though, because—spoiler alert from that course content—the Marriott Bonvoy Card is a card every Canadian traveler truly should have.
Want to be the first to get our travel rewards beginners course and all our content?
Summary
The Marriott Bonvoy Card is a card that pretty much all Canadian travelers should get if they like free hotels. With the current 5X promo on restaurants, the risk of the offer decreasing, and the time you have to learn about the Marriott program, now is the best time to get the card. And as a bonus, you'll support Flytrippers! At no cost to you, as always.
What do you think about the offer? Tell us in the comments below.
Explore awesome destinations: travel inspiration
Learn pro tricks: travel tips
Discover free travel: travel rewards
Featured image: Marriott card in South Africa (photo credit: Flytrippers)
Advertiser Disclosure: In the interest of transparency, Flytrippers may receive a commission on links featured in this post, at no cost to you. Thank you for using our links to support us for free, we appreciate it! You allow us to keep finding the best travel deals for free and to keep offering interesting content for free. Since we care deeply about our mission to help travelers and our reputation and credibility prevail over everything, we will NEVER recommend a product or service that we do not believe in or that we do not use ourselves, and we will never give any third-party any control whatsoever on our content. For more information on our advertiser disclosure, click here.
The views and opinions expressed in this blog are purely our own. Redemption values evoked are also Flytrippers' own and solely based on our own points valuation estimates as described. All offers described on the Flytrippers website are subject to the financial institutions' latest terms and conditions that can be found on their website.
Offers from financial institutions change quickly; it is your responsibility to ensure the accuracy of these offers on their website when applying for a card. Flytrippers will not accept any responsibility for the accuracy of the offers or the result of your actions.
American Express is not responsible for maintaining or monitoring the accuracy of information on this website. For full details and current product information click on the provided links to proceed to product website. All the information was independently collected by Flytrippers and not provided by financial institutions.
Flytrippers' website does not contain all available credit card offers or all available credit card companies on the market. Flytrippers never shares an offer if it is not considered advantageous for certain travelers, at its sole discretion.
No author on Flytrippers' website is a financial advisor, a financial planner, a legal professional, or a tax professional and no author on Flytrippers' website can in any way be considered as such.
All articles and pages on Flytrippers' website are merely personal opinions of a general nature and are for informational purposes only and should not be considered as advice for specific situations. It is your responsibility to perform your own personal research to make sure that travel rewards points are appropriate for your own situation.
The opinions expressed on Flytrippers' website are those of the authors only and have not been provided, approved, endorsed, or ratified by any third party mentioned on the site.
You can learn more about our terms of use here.
Share this post to help us help more people travel more for less: